Former champion jockey Harry Skelton joins Star Sports as brand ambassador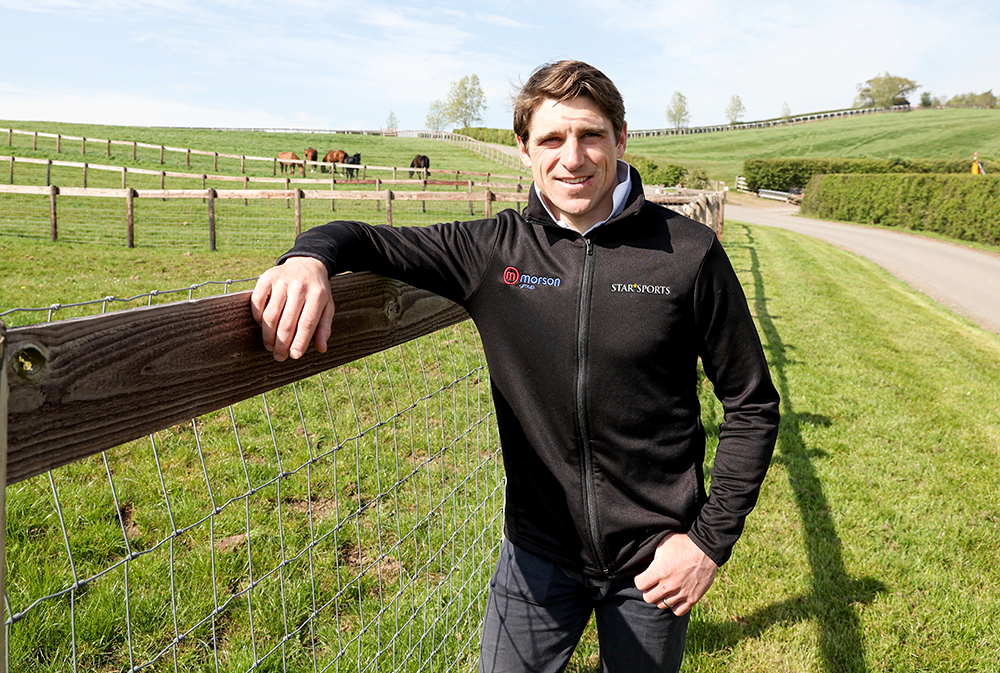 Reading Time:
5
minutes
Star Sports has signed Harry Skelton as a National Hunt brand ambassador.
Skelton won the 2020/21 Jump Jockeys' Championship and is stable jockey to his brother Dan's powerful yard in Warwickshire. Each week he will update Star Sports customers on his rides and the yard's runners via a blog as well as providing regular video content and exposure on social media.
He joins recently retired jockey Davy Russell as a Star Sports ambassador and the pair will offer their insights and analysis each week, as well as each day during the major spring festivals.
"I'm really happy to be working with Star Sports," said Skelton. "They have always invested in racing through sponsorships, Cheltenham preview nights and other activities. I'm looking forward to producing the blog and hopefully pointing their customers towards some decent winners over the next few months.
"Davy [Russell] is a top man and it will be great to catch up with him throughout the season. It will be strange not having him in the weighing room at Cheltenham in March, but I'm sure he'll have lots of opinions on the English and Irish runners."
Luke Tarr, Head of PR at Star Sports, said: "Harry is a great bloke and a brilliant jockey, and we are honoured to have him as our second National Hunt ambassador, joining the legend that is Davy Russell. How can you not love Harry's airplane celebration? With Frankie Dettori in the final furlong of an amazing career, we need more characters in racing to attract new fans to the sport. Harry is just what the industry needs and with Davy alongside, the content we will be able to produce will be top class."
Harry's Five to Follow:
KATEIRA should be in for a good year. She's stepping out of novice company for the first time, which we hope she will take in her stride. A possible starting point for her would be Wetherby, and we'll look to go up in trip after that. She finished off last season with a great run at Aintree in a Grade 1. I think she's a really tough mare, she's by Kayf Tara, and hopefully she'll only get better with age. All roads will hopefully lead to the Mares' Hurdle at Cheltenham in March.
HOE JOLY SMOKE is still a maiden and could be a bit more of a dark horse to follow this year. He's by Black Sam Bellamy and has undergone a wind operation since he last ran in a Grade 2 at Kelso where he was going quite nicely but for stumbling after the second last and nearly pulling a shoe off. He was getting into the race nicely that day. He's a nice big horse and hopefully he can lose that maiden tag fairly early on. He looks a nice type to follow down the handicap route in the early part of the season and we'll see how and where he goes from there.
ETALON ran a nice race at the end of the season at Sandown in the EBF Final. He's a nice, big horse who looks to go over fences now, where hopefully he can really progress. He'll probably start off in handicaps, currently rated 120, and we hope he can move up the ranks and move into graded novice chases come the springtime.
TAKE NO CHANCES is due to go novice hurdling after three runs in bumpers. She ran very well twice but was slightly over the top by the time of her third run, so you can draw a line through that. She'll probably start off around two or two-and-a-half miles. She showed some really nice form in a Listed bumper at Market Rasen last season behind Dysart Enos and Queens Gamble, so we hope that she can shake off her maiden tag early on and progress into better company in novice hurdles in the new year.
PIKAR is going to go novice chasing. He's undergone a wind operation over the summer and has done very well physically. I think chasing is going to be his game – he's a very good, neat jumper. We'll start off over two miles and see if he needs to go up in trip. I could see this horse going into graded class – going chasing should suit him really well. He's always been a good horse and has shown some decent form, but hopefully the wind op has worked and he can progress into those graded novice chases.
Skelton Stable Stars:
PROTEKTORAT is in great form. He'll likely start off in the Betfair Chase and we'll make further plans from there. He's in great form at home and we're really looking forward to Haydock. We hope he can defend his crown.
LE MILOS progressed up the weights last year after winning the Coral Gold Cup, from which we had our hearts set on the National. There's a little bit of a different plan this year because he's still young and probably has a little bit more to offer down the graded route. He'll be out this side of Christmas and we'll see where he takes us.
WEST BALBOA finished off the season very well at Aintree having won the Lanzarote prior to that. We now think three miles is going to be her game. She could start off at Wetherby in the West Yorkshire Hurdle, but that will depend on the ground. Then there's the Stayers' Hurdle and the three-mile hurdle at Aintree to look towards. A lot of water will go under the bridge before those two, but they will definitely be her main targets for the season. She was very progressive last season and the hope is that she is now ready for the big league.
MIDNIGHT RIVER will also probably start off at Wetherby before a tilt at the Coral Gold Cup. It's a race that we won last year and it suits second-season novices. He's progressed really well and is only now coming into his own, starting to get the hang of things. He was a boy who is now becoming a man. He's up the weights, so he's going to have to have a bit more in the locker in a very competitive handicap, but hopefully he's ready for this now.
MY DROGO is back in after missing a year and a half. He seems in great form at home, but he's a little bit hard to place at the moment given his experience and his rating. There aren't that many options in the early season. He's looking fit and well, though, so we're looking to get started in the Old Roan at Aintree and will make more plans after that. He's still got it and we're very excited to get him back to the racecourse.
GALIA DES LITEAUX is all about very soft ground and three miles. There's a Listed three-mile mares' chase at Market Rasen which could be where she starts off. After that, we'll know where we're going with her. She's a very honest mare, but those conditions are a must for her.
NURSE SUSAN is looking at the Listed mares' novices' chase which Galia Des Liteaux won last year at Bangor. Before she picked up a niggling injury, she looked pretty smart last season. She's a great, big bull of a mare now – a whole different physique to what we had – and hopefully her time away has done her some good.
GREY DAWNING is going novice chasing. Three miles will probably be his trip and he will have learnt from last season – novices do make mistakes, that's why they're novices. He's got all the ability in the world, even though he's very unassuming at home and saves it for the track. He should be set for a good year in the novice chase division.
Salsa Technology Launches Salsa Safe, a Dedicated Platform for iGaming Regulators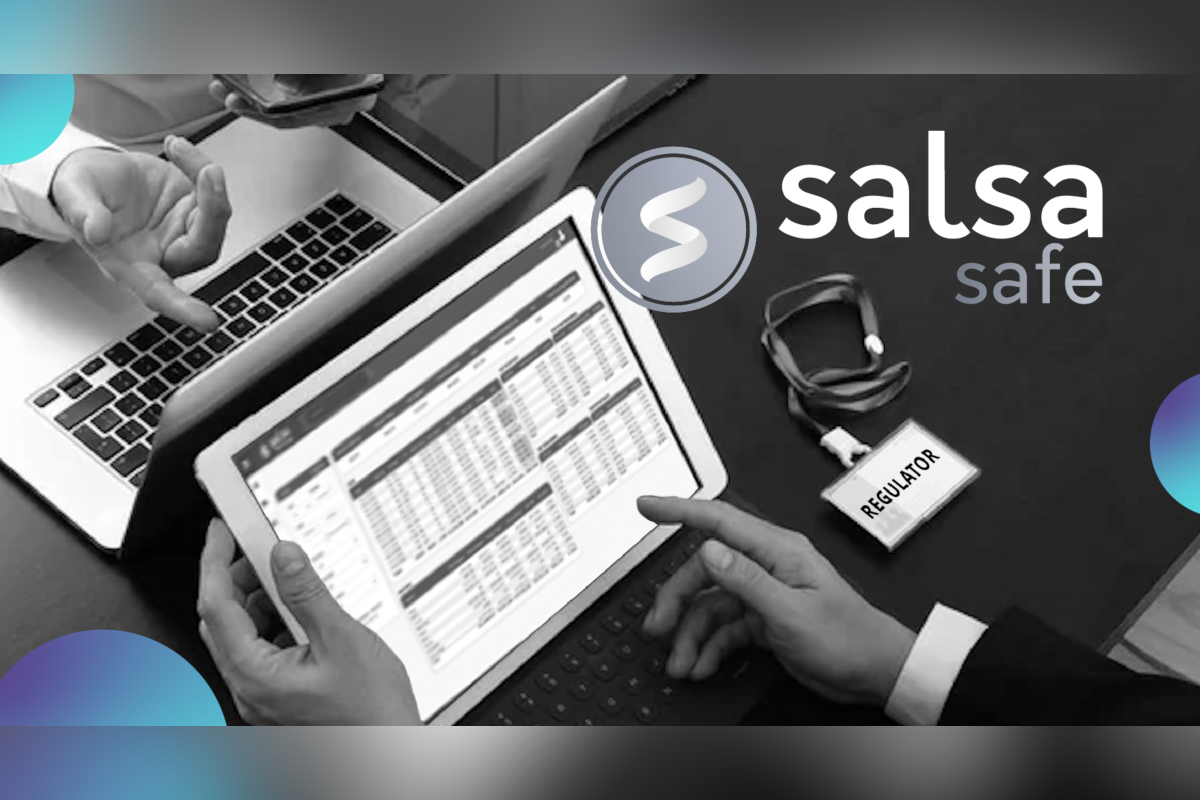 Reading Time:
< 1
minute
Salsa Technology has added another product in its portfolio of solutions for the iGaming sector. This latest addition is a secure system designed to meet the demand of global regulators in the online gambling sector.
Salsa Safe provides regulatory bodies in the sector including Brazilian state lotteries with a comprehensive system. It integrates operator management data and enables effective and transparent monitoring of operations.
In addition to being an important ally of regulators, Salsa Safe provides operators with the tools they need to comply with all regulatory requirements, helping to prevent fraud, protect players and promote responsible gaming.
The platform was specially designed to enhance responsible gaming by monitoring suspicious bets, types of self-exclusions and data control. Salsa Safe automates management reports for financial teams including transaction volume per operator, tax calculation and application of compliance models. It is worth highlighting that the product is fully integrated with PIX, which is the most popular method of the Brazilian payment system.
Salsa Safe offers a unique approach to data management, combining data from multiple sources to provide regulators with a complete view of operations. The platform's intuitive design and advanced reporting capabilities make it easy to monitor operations, detect fraudulent activity and comply with regulations.
"We are excited to introduce Salsa Safe," the Chief Operating Officer for Salsa Technology, Andre Filipe Neves, said. "This comprehensive solution not only provides regulators with necessary tools for monitoring operator activities but also assists operators in meeting the stringent requirements imposed by regulators."
⚡Bitcoin Lightning payments in a major AAA game 🎮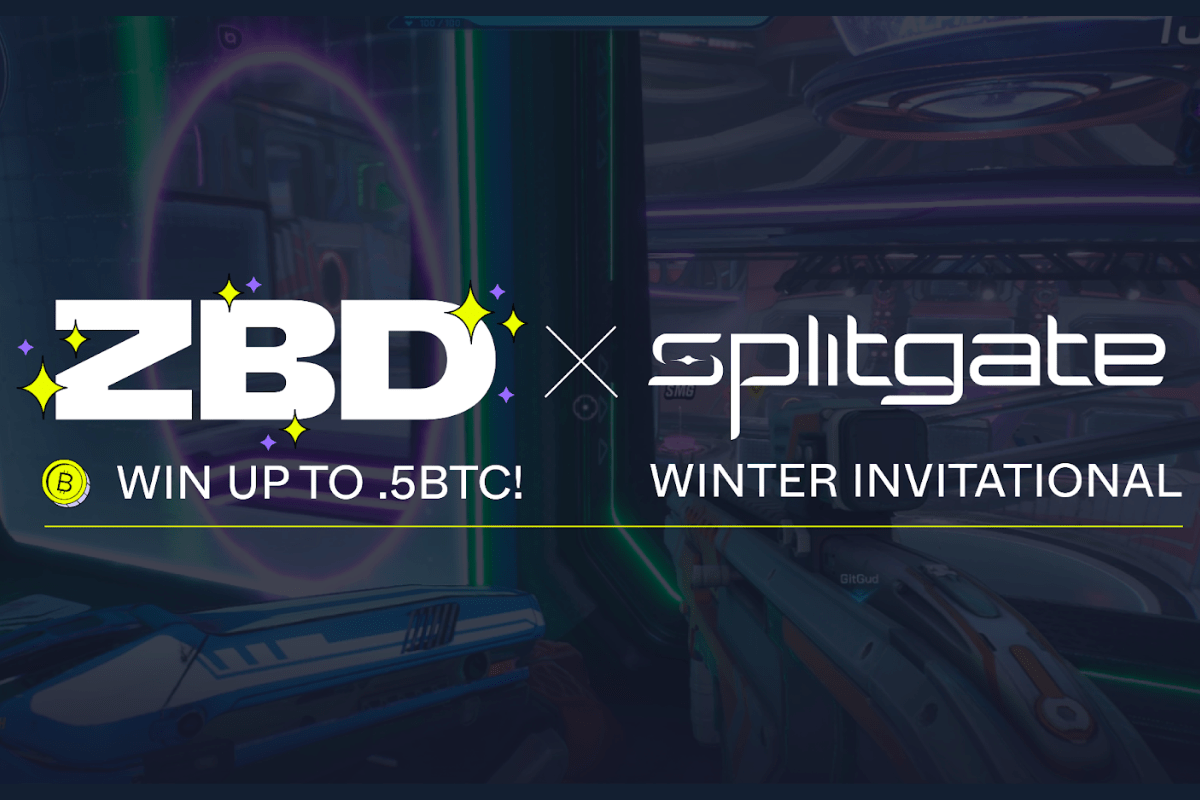 Reading Time:
2
minutes
ZBD – the leading fintech company powering instant Bitcoin payments within the gaming industry – has integrated its payment technology into Splitgate, a Free-to-Play PvP Portal Shooter developed by 1047 Games, further adding to its roster of game integrations. This integration brings real-time rewards to the PC version of the competitive shooter. The ZBD-developed project has been created for mainstream gaming audiences to experience Splitgate in an innovative new way, offering high-value tournament prizes that bring a new competitive edge to Splitgate gameplay.
With a tournament prize pot of 50M sats (0.5 Bitcoin), Splitgate PC gamers from the US and Brazil will be competing for a prize pool equivalent to approximately $18,000 USD at today's market price. ZBD is demonstrating the disruptive potential of its technology in esports and competitive play by providing instant tournament winnings to gamers in the form of sats, which are tiny fragments of Bitcoin (like pennies to the dollar). The 4v4 team deathmatch tournament begins on the 10th December 2023, with a grand final on the 22nd December 2023. A limited beta warm-up will run in the build-up to the tournament from the 2nd of December. Gamers can participate in the tournament by registering in the dedicated ZBD Discord server.
Competitive gamers are often required to wait days, or even weeks to receive prizes. With ZBD and its application of the Bitcoin Lightning Network, winning payments can be paid out instantly. No money is required from gamers to play, although pay-ins are accepted for PvP battles for a share of the Bitcoin prize pot.
The debut project from 1047 Games, Splitgate, has generated more than 18 million downloads across various platforms since it launched in 2019. The multiplayer shooter, featuring innovative player-centric portal mechanics, provides a fresh take on the FPS genre.
Ben Cousens, Chief Strategy Officer at ZBD, commented:
"We're delighted to collaborate with Ian, Nick and the phenomenal team at 1047 Games to redefine the reward system in gaming and give players a revolutionary new way to experience in-game competition. For developers and publishers alike, this integration delivers a proven gamer retention model as evidenced by this partnership, and the additional 100+ games powered by ZBD. With the ZBD-infused version of Splitgate, we've raised the bar for competitive gameplay by seamlessly providing Bitcoin rewards to gamers who demonstrate skill and loyalty."
Ian Proulx, CEO and Co-founder of 1047 Games, added:
"With Splitgate, we've proudly carved out a reputation for creating highly innovative gameplay experiences. Splitgate continues to have a loyal and engaged player base. We're always excited to hear innovative solutions to reward our players, such as what ZBD has done, and the tournament that they plan to hold later this month."
The ZBD wallets of tournament winners will instantly receive sats which can be cashed out, spent, sent to friends or redeemed for gift cards. This is enabled by pioneering technology from ZBD, which has raised almost $50 million since 2019 to build its payments technology on top of the Lightning Network, a layer 2 network for instant Bitcoin transactions.
OnAir Entertainment Launches Travel Fever: A Game Show Revolution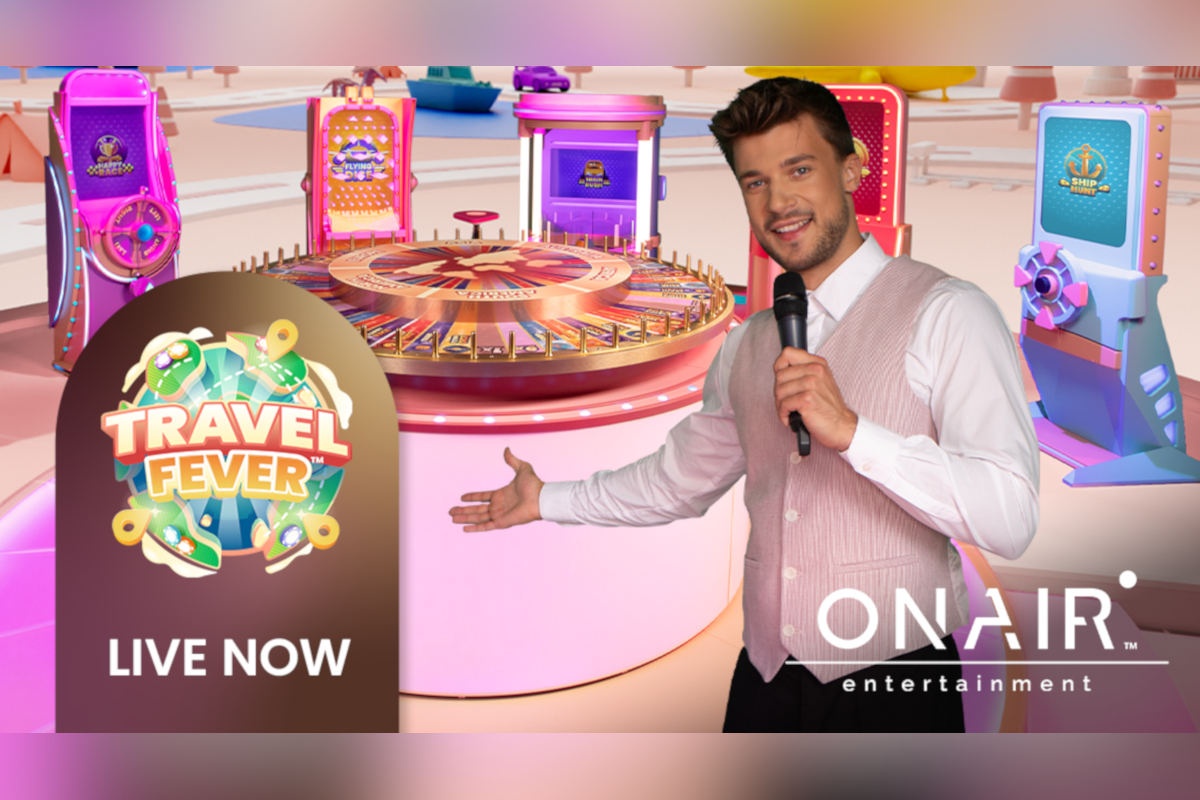 Reading Time:
2
minutes
OnAir Entertainment, a pioneering force in the live casino gaming industry, is thrilled to announce the exclusive launch of Travel Fever, a game show set to redefine the way players experience entertainment.
With its debut, OnAir Entertainment marks the beginning of a new era for live casino game shows, setting the stage for the next wave of interactive and engaging gaming experiences.
A Game-Changer for Live Casino Entertainment:
Travel Fever is a game show like no other, boasting a horizontal wheel with six bonus game stations. At each station, players embark on a unique travel escapade, offering them the opportunity to earn remarkable multipliers. The vibrant visuals including on-screen history and statistics and the array of animations and background effects that bring the gameplay to life, enhance the game.
The ultimate objective in Travel Fever is for players to predict both the landing segments of the main horizontal wheel and the outcomes at each bonus station. With six bonus games, three bet types, configurable side bets and an immersive atmosphere, Travel Fever is poised to become a fan-favorite among players.
A New Generation of Game Shows:
OnAir Entertainment is committed to creating a new generation of live casino game shows that are more engaging and interactive than ever before.
"Traditional live casino game shows have often lacked the ability to sustain players' excitement through every game round," the Head of Product Design for OnAir Entertainment, Armands Zalitis, said. "We're turning convention on its head by incorporating the essence of a bonus round into every second round. Players are constantly presented with opportunities to potentially win big, experience heightened entertainment value and immerse themselves in an atmosphere of anticipation."
OnAir Entertainment's upcoming game shows will feature a variety of themes and gameplay mechanics, ensuring that there is something for everyone. The journey has just begun and 2024 promises to be the year of game shows including the recently announced Diamond Rush Roulette.
Travel Fever will be available to all operators on December 14, 2023.