From strength to strength, Ivo Doroteia, CEO of Sportingtech, looks at the growing prominence of Portugal's betting market
Reading Time:
3
minutes
Ivo Doroteia, CEO of Sportingtech, looks at the growing prominence of Portugal's betting market and the country's prospects for becoming an established presence in Europe
The Portuguese market is one that has often operated in the shadow of its neighbor, Spain. With good reason: a much larger country, it possesses a player base that dwarfs Portugal's and has always historically been further ahead in terms of regulating online gambling.
Prospects for a narrowing of the gap between the two came following the introduction of a regulated online framework in 2015, though optimism for positive change in Portugal was initially met with skepticism in equal measure. The naysayers were inevitably proved wrong; today, market growth is clear to see, with several high-profile operators performing well in the region, even in comparison to other, much larger European countries.
From my perspective, this was expected – Portugal's land-based industry has always been robust, with bricks-and-mortar casinos consistently displaying good numbers for the likes of lottery and bingo, and the renaissance of sports betting is just another string to the market's bow.
These past 18 months have seen a dramatic shift in fortunes for the Portuguese market – figures from Q4 2020 onwards show strong growth for gambling in the country, with sports betting leading the charge. The growth can be attributed to a number of factors, including Covid-induced lockdowns benefiting the shift from land-based to online and a changing of fiscal policies in 2020 removing the higher rates of tax for betting and gaming.
Whatever the cause, it is clear today that the presence of top-tier industry players now makes Portugal an extremely attractive proposition indeed, and no one is better positioned to take advantage of this fact than Sportingtech, with its extensive knowledge of the market and varied range of leading sports betting platforms.
Portugal is a country with sports at its heart, and now it has an effective means to bet on it. Questions have been raised about the long-term viability of this growth, some suggesting that a post-lockdown world will revert to type, with land-based betting once again taking precedent.
I disagree with this sentiment – the ingredients for sustained success are very much present in Portugal and I see no reason to suggest that this market will be anything other than a bastion for sports betting on the worldwide stage. The difficult battle, acquisition, has already been won – retention is now the market's key directive. Sportingtech's Quantum platform is expertly placed to assist in this – Quantum Power, for instance, is designed to improve and boost both player acquisition and retention and is a fully localized product, featuring open APIs for full integration and customization.
The sharp increase in numbers will level out in time, but this is to be expected. What the market must do to future-proof the progress it has made is provide stability with robust and scalable platforms. This, combined with high-quality content and good UI/UX, will provide a workable framework for a continuation of current trends. This would, in turn, attract even more tier-one operators who, once established with a tried-and-true platform like Quantum, could fuel the second wave of growth.
Online gambling in Portugal has now established itself, and emphatically so. While proceeding with caution, the market must take constructive steps to solidify its position as a potential cornerstone of the European industry. Putting faith in the platforms that have already proved they are worthy of fuelling growth, such as Quantum, is one such step. The stage is set for this market to truly make its mark on the betting industry: underestimate it at your peril.
Everi to Highlight Bingo Treasures Network at G2E 2023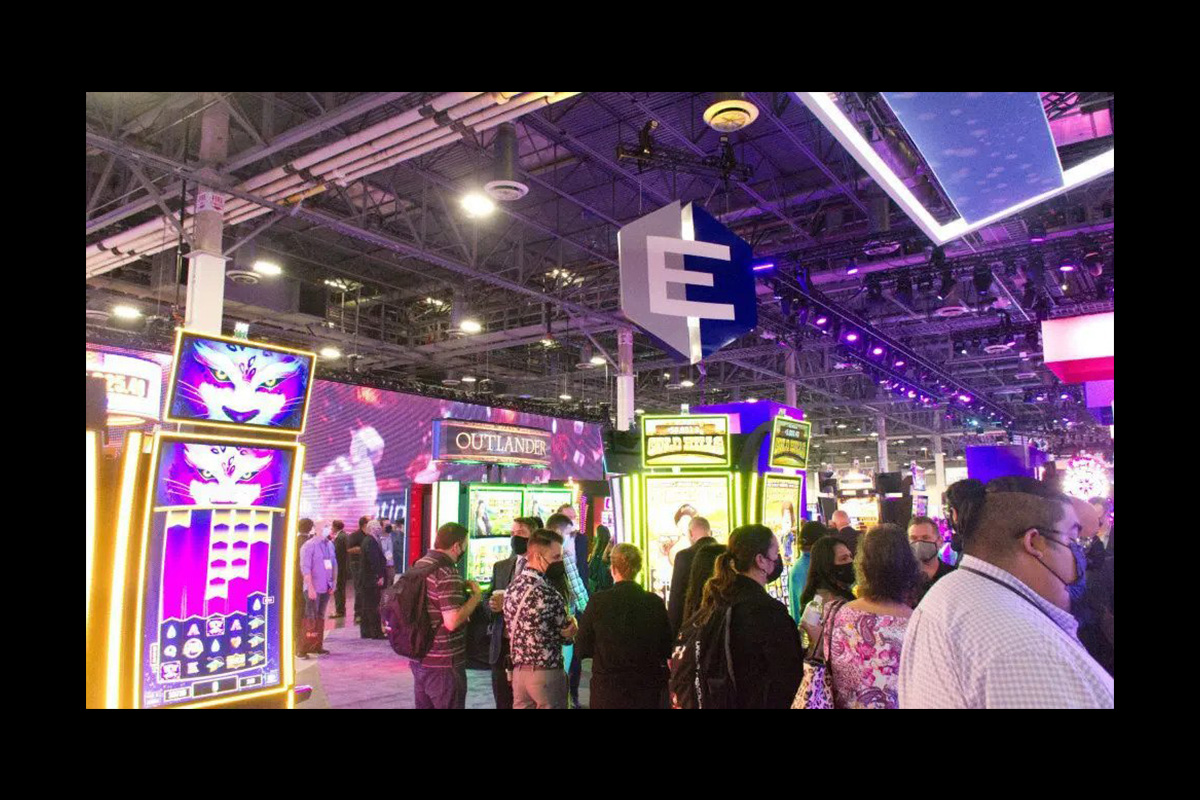 Everi Holdings will highlight its national, tribally linked, Class II, bingo network, Bingo Treasures, at the 23rd annual Global Gaming Expo October 9-12 at booth #150. The Bingo Treasures network is anticipated to launch in early 2024.
Everi will market and promote Bingo Treasures to its Class II customer base, alongside other Everi assets, systems, and teams to expedite customer onboarding, marketing, and launch processes over the coming months.
The company picked up the ownership rights to this gaming product when it acquired the assets of Video King LLC. In conjunction with the purchase of this product, Everi has also announced the recent completion of a Software License Agreement with Parlay Games Inc., of Burlington, Ontario, wherein Everi licensed certain software and platform assets developed by Parlay for the Bingo Treasures network.
"We are making consistent progress with tribal operators to be first movers for the launch of Bingo Treasures at their facilities. The combination of the game's Class II Bingo software certification and patent-pending methodologies enables us to create a brand-new gaming vertical, with a linked national bingo game with an opportunity to win a multi-million-dollar weekly jackpot, which will only be offered by U.S. Sovereign Nation Indian Tribes," said Tim Richards, Everi's Executive Vice President, Strategy and Digital Gaming.
"Parlay has completed our agreement with Everi and is fine-tuning our collective vision to link tribes together with Class II-certified Bingo products. We intend to offer Bingo Treasures to empower tribes to offer bingo cards for purchase from any facility approved by their Tribal Gaming Authorities," Scott White, CEO of Parlay Games Inc, said.
Win Systems Appoints Hunter Kampf as Sales Director Systems & Gaming USA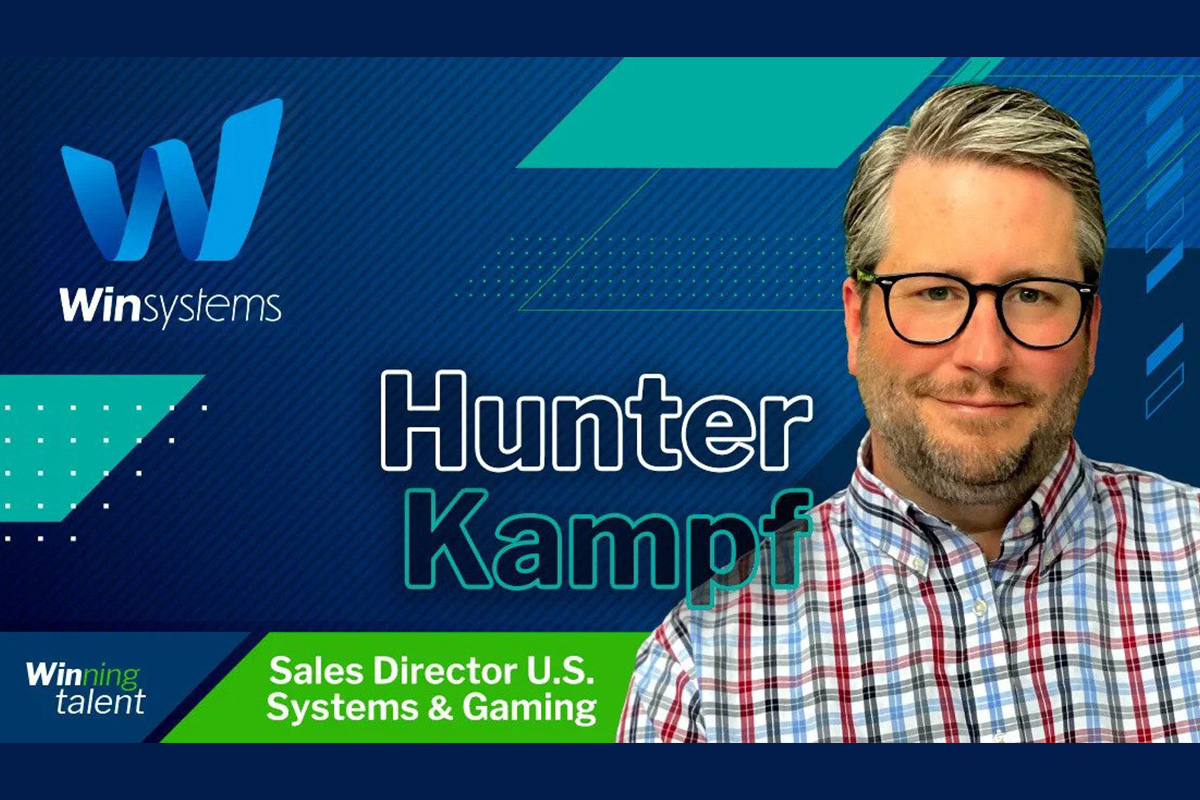 Win Systems, a leading provider of technology for the gaming and entertainment industry, has announced the addition of Hunter Kampf as Sales Director Systems & Gaming USA to further boost its growth in the region.
Hunter has a track record of leadership positions in well-known companies in the industry. His customer-centric approach, backed by an extensive background and over 12 years of experience in the gaming industry, will set the company apart in the region.
Hunter Kampf, Sales Director Systems & Gaming USA, said: "I am excited to join Win Systems and have the opportunity to strengthen the presence, of both our state-of-the-art WIGOS system and gaming solutions, in the U.S. market. Our dedicated efforts in crafting products finely tuned to the specific demands of the U.S. gaming industry underscore Win Systems' unwavering commitment. Drawing inspiration from the success stories of top-performing products in the U.S., while staying true to its international success factors, positions Win Systems for rapid and sustainable expansion in the region."
Angelo Palmisano, Chief Strategy Officer & GM USA of Win Systems, said: "Our continued expansion in the U.S. inspires us to up the ante, and the addition of Hunter to our team is just one example of our commitment. His extensive knowledge of the U.S. market, coupled with our extensive track record in the gaming industry, will be key to our growth in the region. We are very pleased with the progress we have been making, and we know that this is just the beginning of our continued success."
Azerion Announces Proposed Changes to its Supervisory Board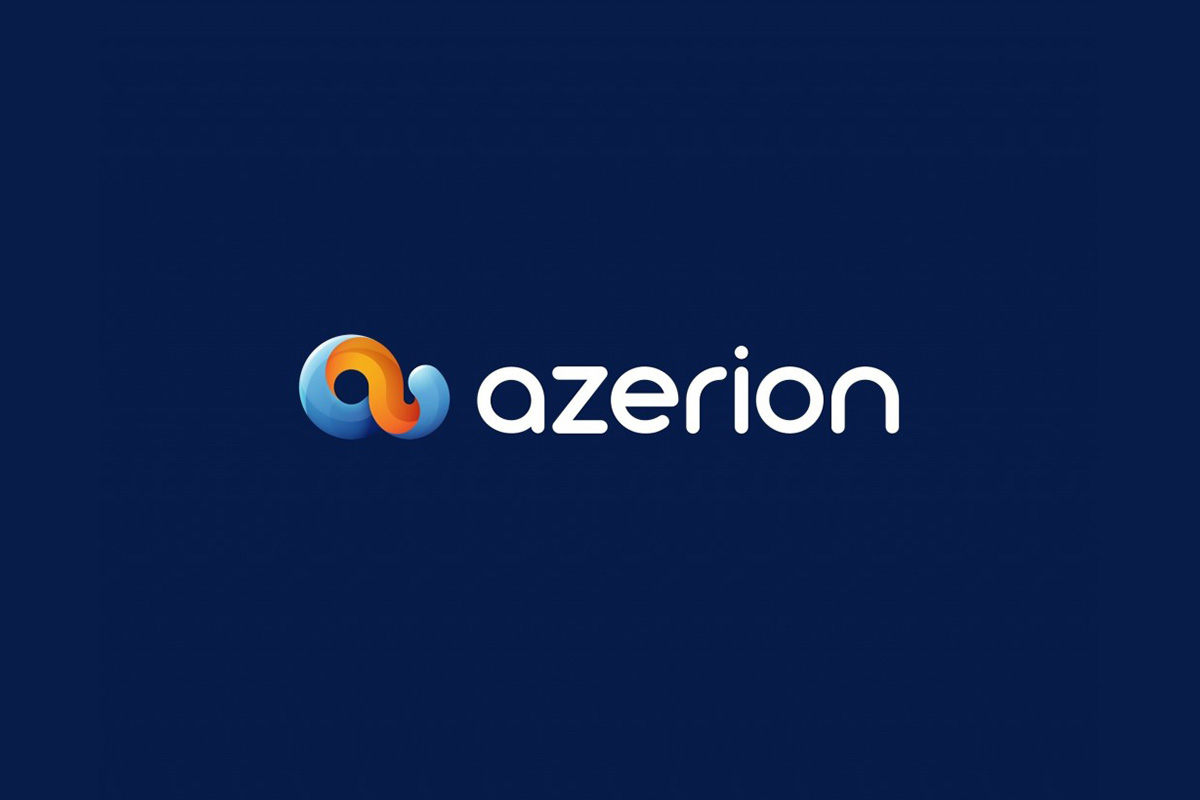 Reading Time:
2
minutes
Since the start of 2022, Azerion has seen a period of significant transformation and growth including its listing on Euronext Amsterdam, the completed sale of the Youda card games portfolio and the recently announced placement of EUR 165 million of senior secured floating rate bonds.
Following their successful stewardship throughout this period, Azerion now announced the decision of Peter Tordoir (Chairman) and Derk Haank to step down from Azerion's Supervisory Board. Both decisions to step down are expected to take effect as from the date of an Extraordinary General Meeting (EGM) to be convened as soon as is reasonably practicable to appoint the proposed new Supervisory Board members described below.
As Azerion prepares for the next stage of its growth plan and the business continues to scale into becoming one of Europe's largest digital advertising and entertainment media platforms, Azerion welcomed Zafer Karataş and Wim de Pundert as proposed new Supervisory Board members. Further details relating to both proposed Supervisory Board members and the arrangements for the EGM are expected to be published shortly. A new Chairperson will be appointed by the Supervisory Board in due course.
Umut Akpinar, CEO of Azerion, said: "I would like to take this opportunity to thank Peter Tordoir and Derk Haank for their invaluable contribution to the success of Azerion and, in particular, during its initial phase as a listed company. We will be pleased to welcome Zafer Karataş and Wim de Pundert as new Supervisory Board members bringing additional commercial, industry and capital markets experience to the Board."
Background on Proposed New Supervisory Board Members
Zafer Karataş brings extensive experience in Business Management, M&A, Reorganizations and Financial Audit. He is currently Chairman of the Board of technology company MeritGrup and a Supervisory board member of DVA Bilisim and Most Teknoloji.
Wim de Pundert has been active as an investor and entrepreneur since the early 1990s, including through the use of buy and build and market consolidation strategies. De Pundert founded HTP Investments, a shareholder of Azerion, together with Klaas Meertens. He is also a member of the supervisory board of Knaus Tabbert AG, a European manufacturer of caravans and mobile homes listed on the Frankfurt Stock Exchange.