Opera One and Opera GX browser AI, Aria, Debuts New Capabilities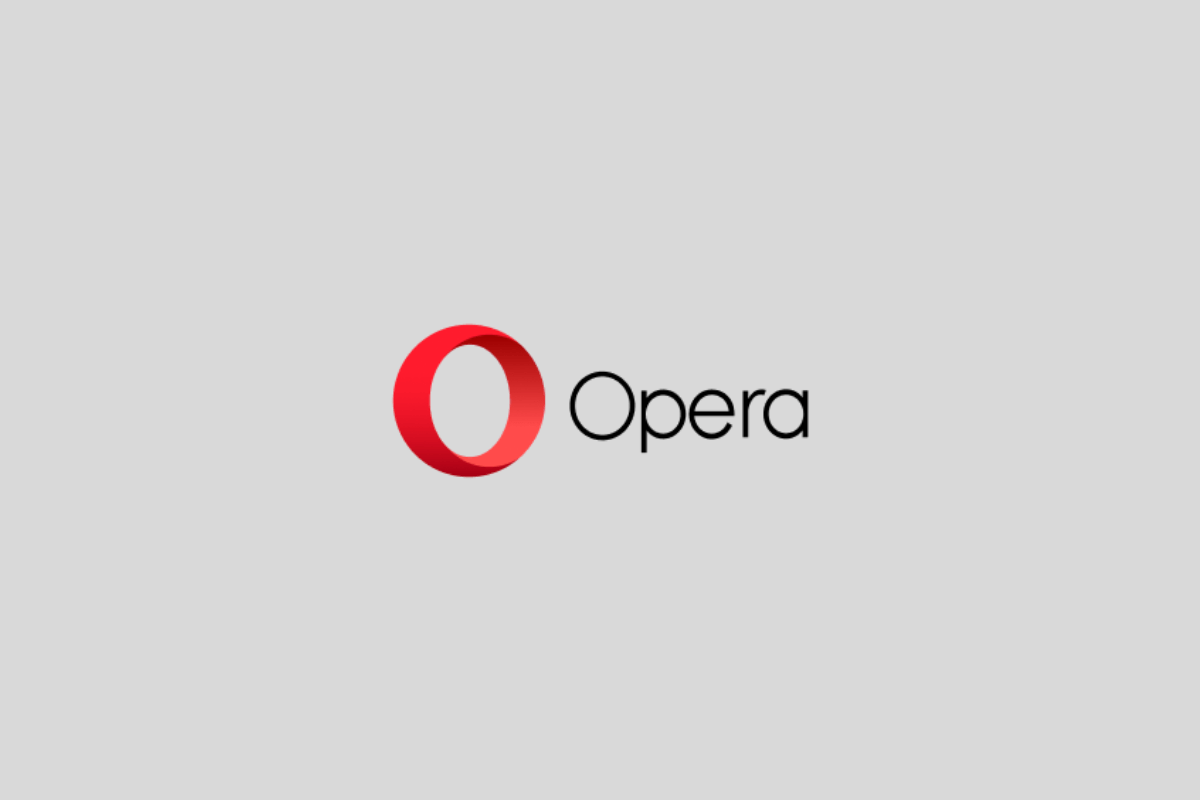 Reading Time:
4
minutes
Being able to effectively interact with AI is quickly becoming an essential skill in life. With this update to Opera One, the native browser AI, Aria, lets people more easily and quickly get to the results they are looking for: whether it's a piece of content they are looking to create or a query they need help with.
"This year, we redesigned our browser to make Opera users' interaction with AI better. With this release, we are improving their experience in places where it matters the most: queries and content creation," said Joanna Czajka, product director at Opera. "What people want is to create the content they need or get the best possible query results as fast, as accurately, and with as little effort as possible. With this update, we are making that happen."
Whether you need to compare various manufacturers of Star Wars figurines or want to start a travel blog for vegan travelers with dogs – Aria can save you a lot of time and effort as it just got much better at refining queries and generating creative output.
Refine the browser AI's output without having to provide context
The new "Refiner" tool in Aria has two main features: "Reuse" and "Rephrase". Let us first explain "Reuse".
To refine the replies you get from a traditional AI chatbot, you often need to retype the entire context in your every query. But what if the AI could create the perfect response based on selected elements from several of its previous answers? The "Reuse" feature allows you to do just that. Simply select the parts of previous responses you want to reuse, then click on "Reuse", and they will be added to the input field in Aria. Once you have collected all the elements you need, you can type in a new prompt that will use the elements you selected to generate a new reply.
To give you an example: Let's say you are using Aria to brainstorm ideas for a getaway to the Kingdom of Bhutan. You can now select a couple of the proposals that interest you among the AI's responses, and ask it to combine them into a trip plan for two.
Make the AI rephrase a specific part of its answer
Let's say you are happy with the blog post the AI generated, but would just like to change one small bit. With most solutions, all you can do is ask them to regenerate the whole thing. Aria is different as it allows you to rephrase a selected fragment of its output: you simply need to select the part you would like it to change and click "Rephrase". The new response will keep the bulk of the previous one and only rework the element you chose.
And if you feel like you want to get back to a part of Aria's responses later, you can highlight the elements you need, just like you would with highlighters in a book or notepad; the new "Highlighter" feature will take care of it.
Compose with ease
Generative AI is also there to help you compose new content and be creative. With this update to Opera One, you can get creative faster than ever. Simply click the magic pen icon next to the input field – this will take you to the Aria Compose feature. Whether it's a personal blog post, a social post, an important email, presentation deck, or a speech, all you need to do is:
Select the type of content you want to write from the TASK section.
Provide a topic and little more context in the DESCRIPTION field.
Choose the length, as well as tone: formal, informal, neutral, academic, business or funny.
Your text will be ready in no time and you didn't even have to come up with a prompt.
Training Aria to write like you
You can further personalize Aria with the "My Style" feature that lets you train the browser AI to write like you. It's never been easier to write long pieces of text, from insightful reviews to eloquent emails or stern complaints, all in your unique style of writing.
To make Aria write like you, you need to provide a few samples of your writing for it to learn from. Simply click the magic pen icon next to the AI input field, then go to "Define my style". You will then be asked to provide samples of your writing in a formal, neutral, and informal tone. After that, you're all set. Aria will be able to generate messages in your style.
Opera's innovations in the AI space include the command line
Opera One was the first browser to come with an integrated browser AI, Aria. Since June 2023, Opera users can also use the command line (Ctrl+/ or cmd+/) to interact with Aria. Whenever a question comes to mind, they can use the command line to ask Aria a question and either interact with the browser AI's response immediately in the sidebar or go back to browsing.
The browser AI offers free access to a leading GPT-based solution along with up-to-date information from the web.
Since early 2023, Opera has been adding AI capabilities to all of its flagship browsers on Win, MacOS, Linux, Android, and iOS. Aria is built on Opera's own Composer architecture, which allows it to tap into various language models – like OpenAI's GPT models – and to gather live information from the web. This makes its results more up to date and accurate. To use Aria, you need to log in into your Opera account or create one free of charge. Opera's browser AI is an opt-in feature.
SIS sponsors Confraternity Cup on Caribbean Classic day at Hipódromo Presidente Remón Racecourse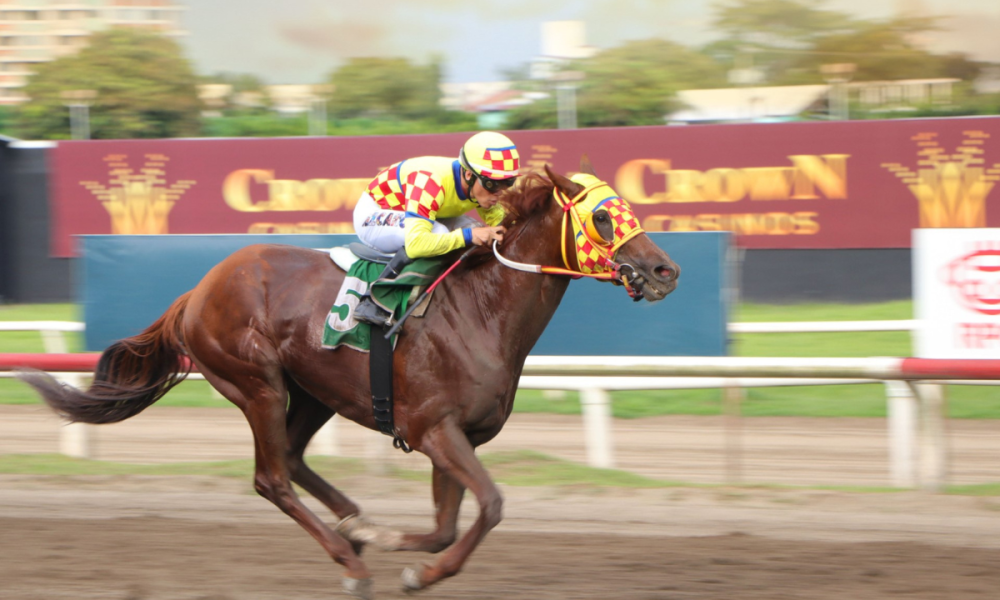 SIS (Sports Information Services), the leading multi-content supplier of 24/7 live betting services, will sponsor the $100,000 Copa Confraternidad del Caribe on the Clásico Internacional del Caribe race day, the annual Caribbean nations thoroughbred championship day, held on December 10th at Hipódromo Presidente Remón in Panama City, Panama.
The Clásico day attracts the leading horses from Panama, Venezuela, Mexico, Puerto Rico, Colombia, Ecuador, and the Dominican Republic competing for more than $800,000 in prize money across six Grade 1 races.
The Grade 1 Copa Confraternidad del Caribe is the second most important race in the Caribbean series, which sees horses aged three and over run on the dirt over 1¼ miles.
The Clásico del Caribe (Caribbean Derby) for 3-year-olds is one of the region's most revered races, where winning brings national pride and prestige. Panama leads the member nations with 15 winners, while Venezuela and Mexico are tied with 14 each in the 56-year history. Last year's running held at Hipódromo La Rinconada in Caracas was won by Iniesta, who was an unbeaten colt from Mexico.
The host venue rotates between nations each year with Panama hosting for the first time since 2015. Founded in 1956, Hipódromo Presidente Remón is rich in history and is home to the famous Laffit Pincay Jr. Technical Jockey Training Academy, known as the "cradle of the best jockeys in the world."
Top jockeys will ride on the card, including Irad Ortiz, Luis Sáez, Ricardo Santana, Paco Lopez, and Javier Castellano. Together, they have accumulated over $100 million in prize money this year. The legendary Laffit Pincay Jr. will be an honorary guest.
All international racing content supplied by SIS is made available as an end-to-end solution, with round-the-clock betting events incorporating live-streamed pictures, data, on-screen graphics with betting triggers, and an extensive range of markets and prices.
SIS delivers more than 35,000 live horse racing events annually, including over 150 race days from Panama and premium races from Argentina, Chile, Mexico, and Uruguay.
Michele Fischer, Vice President at SIS Content Services, said: "The Clásico del Caribe day is one of the biggest events on the Caribbean calendar, and its return to Panama this year promises to create an electric atmosphere. We are pleased to enhance our commitment to global racing by supporting this multinational race day."
Carlos Alberto de Oliveira, Jr., COO at Hipódromo Presidente Remón Racecourse, said: "We are pleased to share the excitement of this year's prestigious Clásico del Caribe in Panama.
"On this occasion, we will be awarding over $1,000,000.00 in prizes across 28 races, including 6 International Grade 1 Classics. Additionally on Saturday, we will be celebrating Mother's Day Classics and Laffit Pincay Jr., along with the debut of students from our jockey technical academy, known as "the cradle of the best jockeys in the world."
"It is an honor to have the ongoing support of SIS, our valuable partner, playing a key role in one of the most significant days in the Caribbean racing calendar. We deeply appreciate your support, which not only extends our horse racing to over 50 countries but also opens the door to future expansions."
Hipther Expands Strategic Media Coverage in the Gaming Industry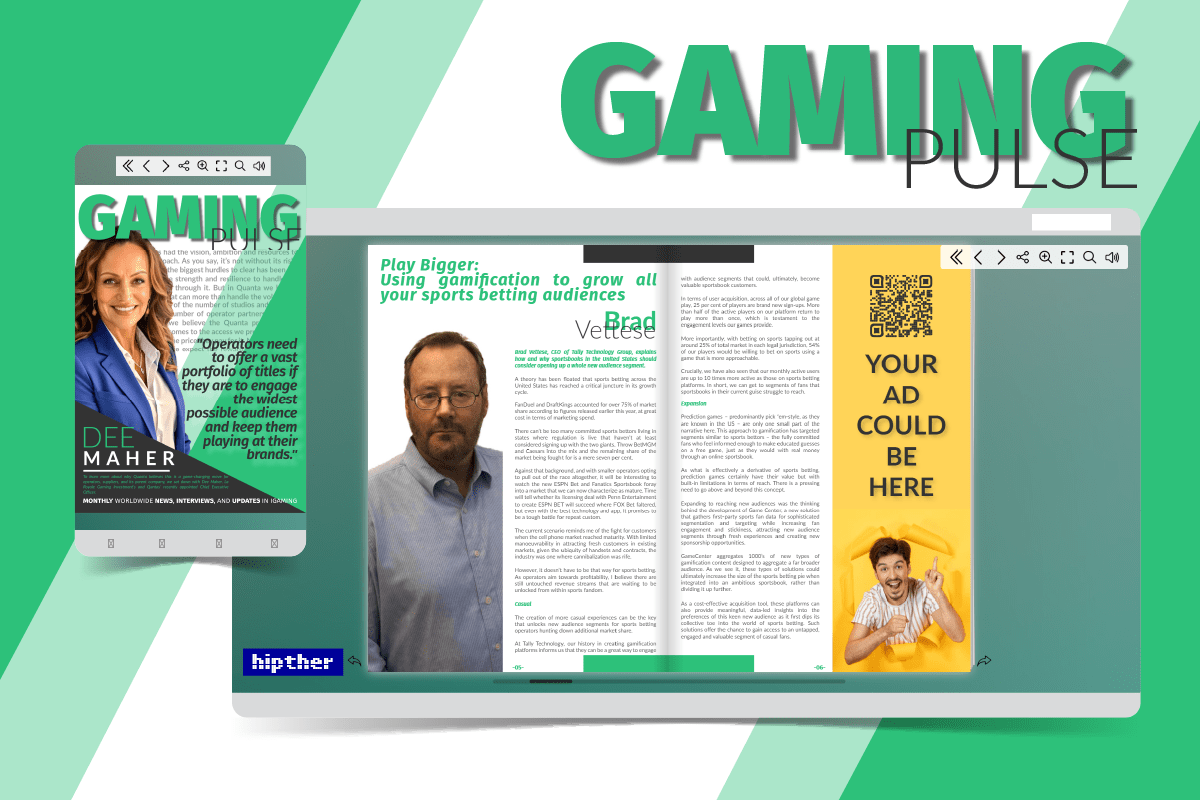 Reading Time:
2
minutes
Hipther Agency, the One-stop Agency and Event Organizer for multiple cutting-edge industries including Gaming and Technology, launches Monthly Online Magazine "Gaming Pulse" covering Europe and the Americas, and the "European Gaming MidWeek NewsWire" on LinkedIn.
This strategic expansion comes as a natural next step in Hipther's successful multi-year and multi-faceted media presence in the global Gaming industry.
Gaming Pulse, Hipther's new Monthly Online Magazine, will be bringing the dynamic rhythm of the industry to your devices curating worldwide news, trends, influential interviews and insights from Hipther's staple publications for Europe and the Americas, the European Gaming Media and Gaming Americas, respectively. The Gaming Pulse comes in a seamless, sleek and user-friendly flipbook publication featuring premium content for an exciting reading experience that will become your monthly habit!
The European Gaming MidWeek NewsWire is the popular Newsletter of Hipther's European Gaming Media boasting thousands of loyal subscribers, now making a powerful entrance into LinkedIn's dynamic landscape. Gaming professionals will be able to explore top gaming news: key interviews, strategic partnerships, and industry updates, all in one LinkedIn Newsletter as part of their everyday social media experience.
Hipther's curated publications aim to offer focused, quality content as well as timely and credible information to gaming professionals, while maximizing online exposure for the industry. Zoltán Tűndik, Co-founder and Head of Business at Hipther, emphasized the significance of the new additions:
"We are thrilled to announce the launch of the digital GamingPulse, a bold step forward from our cherished printed magazine that graced the industry from 2016 to 2018. Embracing digitalization isn't just a nod to technological advancement; it's a commitment to sustainability, ensuring that our love for industry doesn't cost the earth. The digital magazine allows us to deliver the most current insights and updates with the agility and interactivity that our readers deserve. Furthermore, we're excited to transform our weekly newsletter, taking it from email to LinkedIn. This move isn't just about changing platforms; it's about fostering a more engaged and interactive community. By being where our readers are, we aim to create a vibrant space for dialogue, networking, and shared passion for the iGaming industry."
Hipther Agency has been a trailblazer in connecting companies with their target audience through extensive networking and publishing opportunities worldwide. With a legacy of over 16 years, we remain dedicated to providing unparalleled experiences in gaming and across technology industries.
As Hipther continues to shape the gaming media landscape, this strategic expansion marks another milestone in our commitment to delivering valuable and impactful content. We invite gaming professionals, enthusiasts, and industry stakeholders to join us on this exciting journey with Gaming Pulse and the European Gaming MidWeek NewsWire!
→ Never miss a beat – Subscribe & Stay in tune with the Gaming Pulse
→ Subscribe to the European Gaming MidWeek NewsWire on LinkedIn
HappyHour Welcomes Patrick Soric as Investment & Portfolio Partner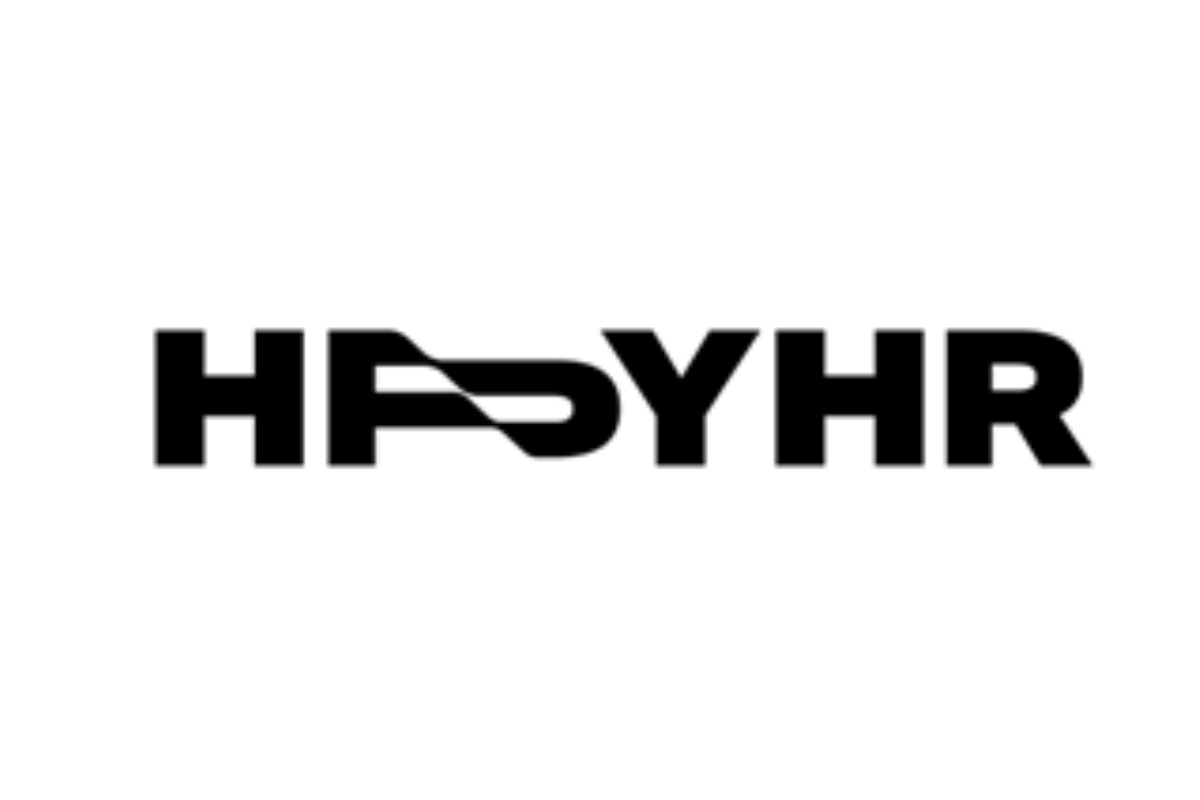 Reading Time:
< 1
minute
HappyHour.io, a leading investor in the iGaming space, is delighted to announce the appointment of Patrick Soric as Investment & Portfolio Partner. With an extensive background in the banking sector, Patrick brings a wealth of experience that will play a pivotal role in steering HappyHour towards expansion goals.
Patrick Soric joins the HappyHour team with a distinguished career in Investment Banking, where he has consistently demonstrated his ability to navigate the complexities of the financial landscape and build strong relationships with leading players in private equity. As Investment & Portfolio Partner, Patrick will leverage his expertise to enhance HappyHour's investment strategies and contribute to the overall success of the organisation.
"I am thrilled to join the HappyHour family and look forward to collaborating with my talented colleagues," said Patrick Soric.
Robin Reed, Managing Partner at HappyHour, expressed enthusiasm about Patrick's addition to the team. "We are delighted to welcome Patrick to the HappyHour team. His extensive experience in investment banking aligns with our vision for the future. Patrick's expertise and commitment to excellence will undoubtedly enhance our capabilities as we continue to grow and evolve."
Patrick Soric's appointment comes at a significant juncture for HappyHour.io, as the firm expands its portfolio in 2024. His expertise and leadership will play a crucial role in shaping the company's investment and portfolio strategies, driving innovation, and ensuring the delivery of exceptional value to HappyHour's partners and shareholders.