Better Collective Enters into Definitive Agreement to Acquire Playmaker Capital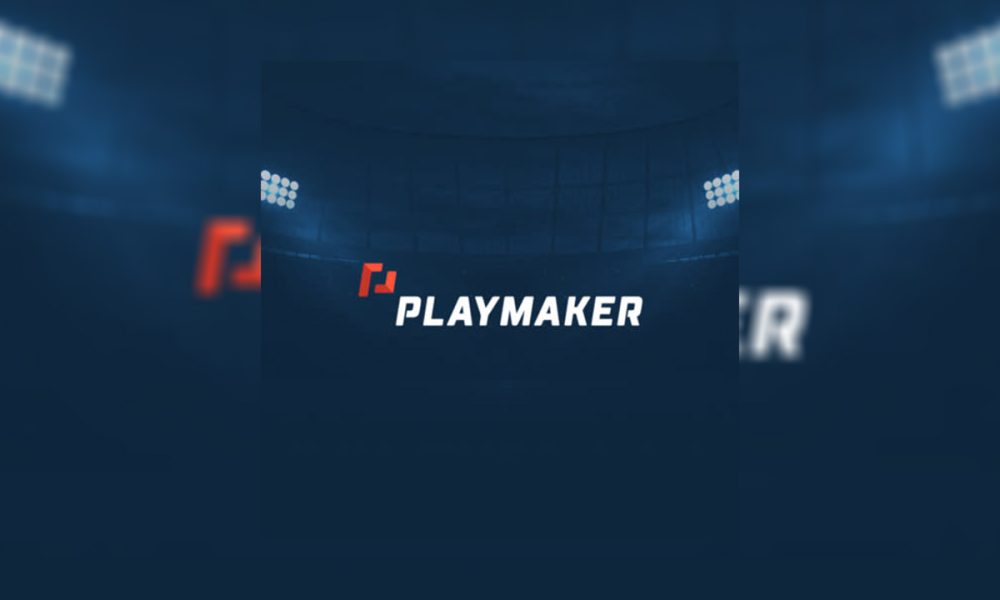 Better Collective has announced that it has entered into a definitive agreement to acquire Toronto-based Playmaker Capital, a leading digital sports media group that owns and operates a number of strong sports media brands in the US, Canada, and across South America. Upon closing of this transformational transaction, Better Collective is expected to become the market leader in South America with the largest audience across its sports media brands and will also strengthen its leading position in North America.
Acquisition Highlights
Better Collective's second largest acquisition with a total price consideration of 176 mEUR
Transformational acquisition to take market leadership in South America and enhance North American market leadership
Acquiring strong digital sports media brands with a combined monthly audience of more than 200 million visits from across the Americas
Experienced leadership team to stay onboard to help drive the business forward
Clear path to synergies post integration bringing EV/EBITDA of 2026e to below 5x, implying an EBITDA margin in line with Better Collective's publishing business of +40%. Positive synergistic effects are expected to expand further in the years thereafter
The transaction will be funded by 65% Better Collective shares (partly by the transfer of 1,387,580 treasury shares and up to 1,713,300 newly issued shares) and 35% cash, corresponding to a dilution of approximately 3.1%. Better Collective shares will be settled at 270.48 SEK/share
Upon closing of the transaction Better Collective will revisit its long-term financial targets for the period 2023-2027.
Playmaker Capital is a leading digital sports media group operating a strong portfolio of sports media brands across the Americas. Following the closing of the transaction, Playmaker Capital will be a wholly owned subsidiary of Better Collective. Once integrated, Better Collective expects to significantly ramp up its media capabilities and expand its audiences across its sports media portfolio.
Jesper Søgaard, Co-founder & CEO of Better Collective, said: "Acquiring Playmaker Capital is in many ways transformational for Better Collective and will be an important milestone in our journey towards becoming the leading digital sports media group. Upon closing of the acquisition, we will significantly grow our audience and reach a larger segment of generalist sports fans. For years, Playmaker Capital has built incredibly strong sports media brands and excited sports fans across the Americas with high-quality sports content, cultivating a loyal and dedicated following. The skilled team behind Playmaker Capital brings a unique set of media competencies that will boost our organization. Saying that I am excited to welcome the new team to the Better Collective group would be an understatement."
Jordan Gnat, Co-founder & CEO of Playmaker Capital, said: "Over the past 12 months I have been talking a lot about a transformational deal for Playmaker and its shareholders that will take this company to the next level. Today's announcement does exactly that and I could not be more excited for the Playmaker family to join the Better Collective family. Their success is undeniable and their vision to become the leading digital sports media group aligns with us exactly. The cultures of our companies are very similar and I see the integration and synergies to be incredibly accretive to shareholders."
The closing of the transaction is subject to approval by the shareholders of Playmaker Capital, court approval, applicable regulatory approvals and certain other closing conditions customary in transactions of this nature. The transaction is expected to close before the end of Q1 of 2024, whereafter Playmaker Capital will be consolidated into the Better Collective group.
Six Major Affiliates Form RGAA to Protect Consumers and Advocate Responsible Gambling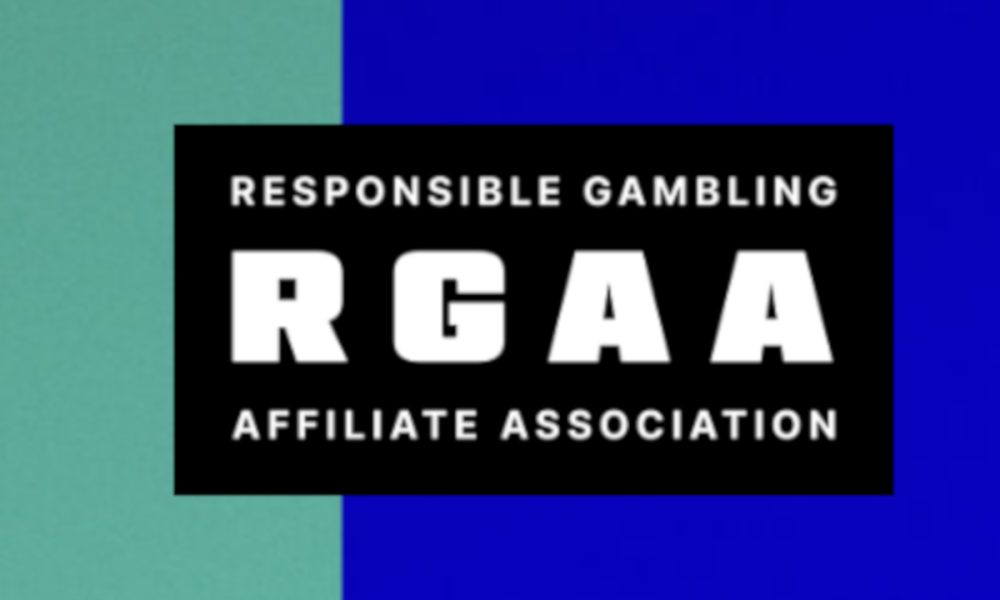 Gambling affiliates create new group to protect consumers: Responsible Gambling Affiliate Association (RGAA)
The RGAA, founded by the six major United States gambling affiliates, will serve as a trade association to advocate for reasonable regulation, responsible advertising and consumer protection.
Today, we are proud to announce the formation of the Responsible Gambling Affiliate Association (RGAA), a coalition of like-minded companies dedicated to nurturing an environment where gambling affiliate companies can serve the commercial needs of the regulated online gambling market.
The RGAA's mission is to champion responsible gambling marketing and advertising practices, empower gambling affiliate companies to influence sensible regulation and protect consumer interests while effectively participating in the market.
Comprising six major players in the United States online gambling affiliate sector, the RGAA includes Better Collective, Catena Media, Gambling.com Group, oddschecker Global Media, Spotlight Sports Group and XLMedia plc. These initial members have recognized that affiliate marketing providers must participate in broader industry initiatives in the United States to advocate for sensible advertising regulation that balances consumer protection and the practicalities of digital advertising.
Although gambling affiliates are subject to significant regulation, there is potential for further improvement in elevating the standards of the affiliate marketing sector.
The new trade association is built on five strategic pillars:
* Promotion of competitive gambling markets, emphasizing the importance of open and competitive online gambling markets to ensure consumers can access a diverse selection of modern online gambling services.
* Industry education through developing an upcoming slate of initiatives to heighten visibility and generate greater recognition within the gambling sector for gambling affiliates including inviting additional businesses to join in time.
* Consumer protection, empowerment and choice that steers consumers towards their locally-licensed and regulated options, promoting greater product innovation, elevated customer service standards and maximized consumer experience.
* Advertising codes of conduct to ensure ethical marketing and advertising practices that play an important role in minimizing problem gambling while serving the commercial needs of the broader gambling industry.
* Responsible business practices based on thoughtful dedication, intelligent advocacy and a profound sense of responsibility toward both the industry and the consumers it serves.
The RGAA is currently in the process of hiring a permanent President to act as the figurehead of the organization and play a pivotal role in shaping the future of responsible affiliate practices, advocating the needs and interests of its members, fostering collaboration with industry stakeholders and advocating for the highest standards of integrity. A forthcoming announcement will be made once an RGAA President has been appointed.
"We are committed to doing everything possible to help empower our industry to promote gambling as entertainment and enable our customers to enjoy our products and services responsibly," the Chief Executive Officer North America for Better Collective, Mark Frank Pedersen, said. "Having the industry come together with a unified approach to creating standards and guidelines puts the best interests of our consumers, customers and their families at the forefront. Not only is this the right thing to do for our customers, it's the best thing to ensure the success and longevity of the industry and our businesses."
"The United States gambling market is swiftly regulating and affiliates are vital to the overall industry," the Chief Executive Officer for Catena Media, Michael Daly, said. "Catena Media is proud to be a founding member of the RGAA, an association committed to promoting responsible, positive wagering experiences through legal, regulated operators."
"All stakeholders in the American online gambling market need to understand the critical role affiliate companies play in helping regulated online gambling operators achieve their growth targets," the Chief Executive Officer for Gambling.com Group, Charles Gillespie, said. "Gambling.com Group is proud to be part of the new Responsible Gambling Affiliate Association to ensure that standards remain high among our peers and that the voice and message of the affiliate marketing community is heard loud and clear."
"Our consumers are at the heart of everything we do so we, together with our fellow founding members, wanted to lead the way in promoting social responsibility in the affiliate industry and creating a safer gambling environment for consumers in the United States as that market continues to grow," the Chief Executive Officer for oddschecker Global Media, Stuart Simms, said. "Our ambition is that the RGGA will support fair play for all."
"Spotlight Sports Group has always been at the forefront of the responsible gambling ecosystem, consistently looking to go above and beyond regulatory requirements," the Chief Executive Officer for Spotlight Sports Group, Mark Renshaw, said. "We are extremely proud to be a founding member of the Responsible Gambling Affiliate Association, which I believe will play a key role in ensuring the highest standards are set among the affiliate industry."
"XLMedia is very proud to be a founding member of the RGAA, an association committed to promoting responsible online gambling," the Chief Executive Officer for XLMedia plc, David King, said. "As an affiliate marketing company, we play a critical role in providing consumers with choice while supporting regulated online gambling operators to reach customers and grow their business."
Learn more about the RGAA here: www .RGAA .org.
Better Collective acquires leading Brazilian sports media Torcedores.com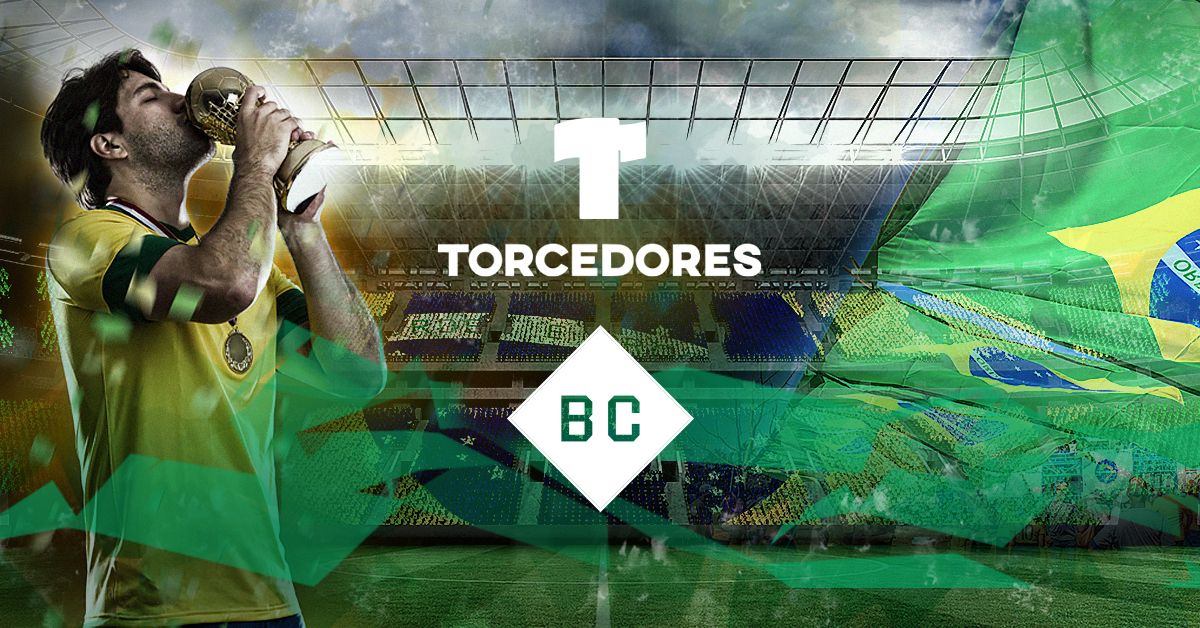 With the vision of becoming the leading digital sports media group, Better Collective strengthens its position in the South American region through the acquisition of leading national Brazilian sports media platform Torcedores.com. Adding the first Brazilian sports media brand to the group, Better Collective will leverage its best-in-class digital expertise in one of the world's fastest growing markets.
Better Collective continues its M&A strategy fuelling the sports media group's expansion in the Brazilian market. The company acquires Torcedores.com, a leading Brazilian sports media platform with an extensive content generation network, headquartered in Sao Paulo, Brazil. With the region's vibrant sports culture, particularly around soccer, the sports content is naturally focused more on this sport, but does also cover others such as basketball, volleyball, tennis and esport.
Simon Hovmand-Stilling, CEO of Better Collective South America: "I am truly excited to be welcoming Torcedores.com as our first sports media brand in Brazil. The sports brand complements our strategic position in the region and will expand our reach and sports content production – which in turn will make us even more relevant to our partners. South America, and more specifically Brazil, is an important growth driver for Better Collective and fits perfectly with our vision of becoming the leading digital sports media group."
During the last 12 months, the media has averaged a monthly audience of more than 12 million sports fans with a high percentage of returning users. Torcedores.com has experienced very strong growth on social media, with a large Facebook following and diverse audiences across YouTube, TikTok, Twitter/X and Instagram – reaching millions of sports enthusiasts with its tailored sports content.
The deal includes other smaller assets in the Torcedores.com portfolio, and Better Collective will be taking over all operations.
Synergy highlights
Acquiring a leading national sports media with a strong brand in a strategically important region is an important step for Better Collective and enables the group to increase its presence and leverage its position as a leading media partner to advertisers in Brazil.
Torcedores.com provides access to a skilled network of content providers throughout Brazil.
Better Collective will utilize its diversified toolbox of revenue streams, as Torcedores.com has only been monetizing through traditional advertising (CPM) up until now.
The acquisition comes as Better Collective significantly ramps up its presence in the Brazilian market, investing strategically to establish a dedicated organization in the country, while moving into a new office in Rio de Janeiro in September. Hence, with the acquisition of Torcedores.com, Better Collective will cement its strong presence with its offices in both Rio de Janeiro and Sao Paolo.
"The Brazilian market represents significant growth opportunities for the Group, as we are looking to apply our M&A and market entry strategy proven to be successful in both Europe and North America to grow our presence in the Brazilian sports media market. To build a leading position, localization and strong media brands are key ingredients – acquiring Torcedores.com fits perfectly into that strategy," says Simon Hovmand-Stilling.
Transaction details
The parties have agreed that details of the transaction remain undisclosed. Better Collective discloses that the group will finance the transaction with cash. The 2023 financial targets remain unchanged following the acquisition.
Better Collective Acquires American Sports Media Company Playmaker HQ
On the journey toward becoming the leading digital sports media group, Better Collective significantly expands its efforts within social media and sports content production by acquiring Playmaker HQ for a total consideration of up to 54 mUSD, 15 mUSD of which will be upfront.
Playmaker HQ is a leading sports and entertainment media platform headquartered in South Florida, US. The sports media group specializes in providing original entertainment and sports content with exclusive athlete collaborations and creator talent mainly targeting the US market.
Currently, Playmaker HQ distributes more than two thousand monthly pieces of sports content mainly on Instagram, TikTok, Twitter, Snapchat, and YouTube. The group has more than 20 million followers across these platforms, increasing from seven million in 2020. Monthly, the content reaches over 500 million users. Playmaker has partnered with a wide variety of top brands including leaders in the sports apparel and fast moving consumer goods industries. Furthermore, the company has won several awards including Hashtag Sports' "Top Snapchat Show" as well as four film festival awards.
Highlighted Acquisitional Synergies
Adding to Better Collective's legacy audience of sports betting enthusiasts, the group gains access to a new and large audience of highly engaged generalist sports fans which subsequently increases the value offering to Better Collective's existing partners.
Playmaker HQ holds extensive sponsorship sales know-how that will increase Better Collective's ability to monetize audiences outside its core sports betting audience.
Currently, Playmaker HQ is only active in North America, and expects to be able to scale content and know-how internationally across the group's global presence.
Transaction Details
Playmaker HQ is experiencing rapid growth, and is targeting full year revenue of >10 mUSD in 2023 with an EBITDA-margin of 20-25%. Given the rapid growth the deal has been constructed with an earn-out component to ensure the growth continues.
Better Collective will pay up to 54 mUSD on a cash and debt free basis, including an upfront cash consideration of 15 mUSD, 1 mUSD in deferred payments, and up to 38 mUSD in performance-based earnout payments over a three year period.
In order to reach the full earn-out payment, Playmaker HQ will have to generate >75 mUSD in accumulating revenues and >25 mUSD in accumulating operational earnings (EBITDA) during the first three years post acquisition.
The acquisition will be conducted as an asset purchase meaning that Better Collective expectedly will benefit from certain tax deductions related to the acquisition price. The transaction will be funded by cash, with optionality to pay some of the earn out in Better Collective shares.
Marc Pedersen, CEO Better Collective North America, said: "We have been following Playmaker HQ for some time, and are excited to announce the transaction today. Playmaker HQ offers access to millions of sports fans in the US, the majority of which are new in the Better Collective user base. We are excited to help enhance these fans' sports betting experience, while also being able to utilize Playmaker HQ's know-how to scale the product and revenue stream across Better Collective's global portfolio."
Brandon Harris, CEO Playmaker HQ, said: "Joining forces with Better Collective marks a significant milestone for Playmaker HQ. We cannot wait to make plays with Better Collective's world class team who will help us create amazing content, experiences and opportunities, reaching an even wider audience of sports fans globally. I know our creators are going to do amazing things with the support of Better Collective's team and resources. We are just scratching the surface, and we are so excited to align with Better Collective to help achieve OUR vision of building the world's leading sports media group."