Six Major Affiliates Form RGAA to Protect Consumers and Advocate Responsible Gambling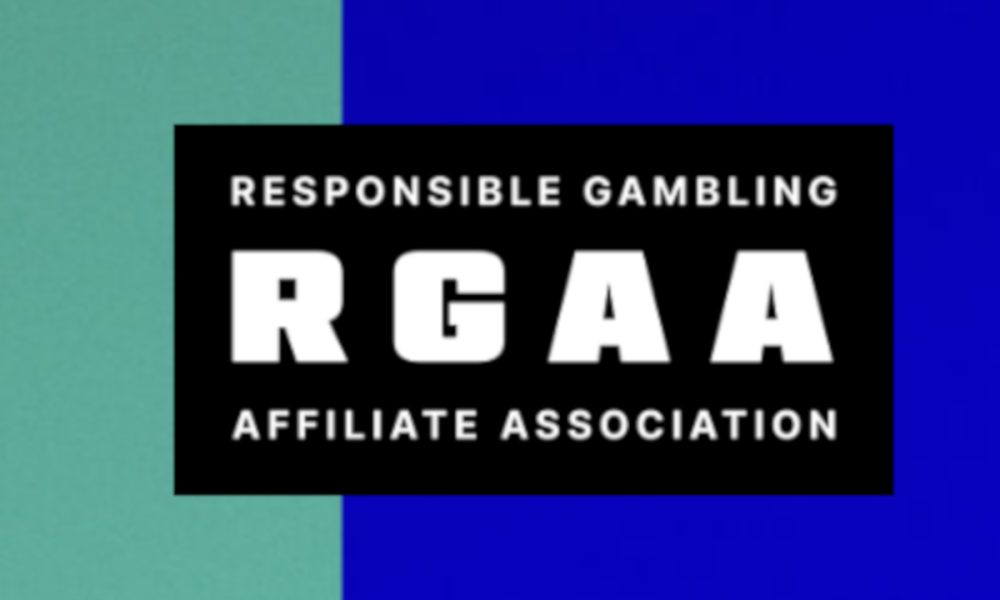 Gambling affiliates create new group to protect consumers: Responsible Gambling Affiliate Association (RGAA)
The RGAA, founded by the six major United States gambling affiliates, will serve as a trade association to advocate for reasonable regulation, responsible advertising and consumer protection.
Today, we are proud to announce the formation of the Responsible Gambling Affiliate Association (RGAA), a coalition of like-minded companies dedicated to nurturing an environment where gambling affiliate companies can serve the commercial needs of the regulated online gambling market.
The RGAA's mission is to champion responsible gambling marketing and advertising practices, empower gambling affiliate companies to influence sensible regulation and protect consumer interests while effectively participating in the market.
Comprising six major players in the United States online gambling affiliate sector, the RGAA includes Better Collective, Catena Media, Gambling.com Group, oddschecker Global Media, Spotlight Sports Group and XLMedia plc. These initial members have recognized that affiliate marketing providers must participate in broader industry initiatives in the United States to advocate for sensible advertising regulation that balances consumer protection and the practicalities of digital advertising.
Although gambling affiliates are subject to significant regulation, there is potential for further improvement in elevating the standards of the affiliate marketing sector.
The new trade association is built on five strategic pillars:
* Promotion of competitive gambling markets, emphasizing the importance of open and competitive online gambling markets to ensure consumers can access a diverse selection of modern online gambling services.
* Industry education through developing an upcoming slate of initiatives to heighten visibility and generate greater recognition within the gambling sector for gambling affiliates including inviting additional businesses to join in time.
* Consumer protection, empowerment and choice that steers consumers towards their locally-licensed and regulated options, promoting greater product innovation, elevated customer service standards and maximized consumer experience.
* Advertising codes of conduct to ensure ethical marketing and advertising practices that play an important role in minimizing problem gambling while serving the commercial needs of the broader gambling industry.
* Responsible business practices based on thoughtful dedication, intelligent advocacy and a profound sense of responsibility toward both the industry and the consumers it serves.
The RGAA is currently in the process of hiring a permanent President to act as the figurehead of the organization and play a pivotal role in shaping the future of responsible affiliate practices, advocating the needs and interests of its members, fostering collaboration with industry stakeholders and advocating for the highest standards of integrity. A forthcoming announcement will be made once an RGAA President has been appointed.
"We are committed to doing everything possible to help empower our industry to promote gambling as entertainment and enable our customers to enjoy our products and services responsibly," the Chief Executive Officer North America for Better Collective, Mark Frank Pedersen, said. "Having the industry come together with a unified approach to creating standards and guidelines puts the best interests of our consumers, customers and their families at the forefront. Not only is this the right thing to do for our customers, it's the best thing to ensure the success and longevity of the industry and our businesses."
"The United States gambling market is swiftly regulating and affiliates are vital to the overall industry," the Chief Executive Officer for Catena Media, Michael Daly, said. "Catena Media is proud to be a founding member of the RGAA, an association committed to promoting responsible, positive wagering experiences through legal, regulated operators."
"All stakeholders in the American online gambling market need to understand the critical role affiliate companies play in helping regulated online gambling operators achieve their growth targets," the Chief Executive Officer for Gambling.com Group, Charles Gillespie, said. "Gambling.com Group is proud to be part of the new Responsible Gambling Affiliate Association to ensure that standards remain high among our peers and that the voice and message of the affiliate marketing community is heard loud and clear."
"Our consumers are at the heart of everything we do so we, together with our fellow founding members, wanted to lead the way in promoting social responsibility in the affiliate industry and creating a safer gambling environment for consumers in the United States as that market continues to grow," the Chief Executive Officer for oddschecker Global Media, Stuart Simms, said. "Our ambition is that the RGGA will support fair play for all."
"Spotlight Sports Group has always been at the forefront of the responsible gambling ecosystem, consistently looking to go above and beyond regulatory requirements," the Chief Executive Officer for Spotlight Sports Group, Mark Renshaw, said. "We are extremely proud to be a founding member of the Responsible Gambling Affiliate Association, which I believe will play a key role in ensuring the highest standards are set among the affiliate industry."
"XLMedia is very proud to be a founding member of the RGAA, an association committed to promoting responsible online gambling," the Chief Executive Officer for XLMedia plc, David King, said. "As an affiliate marketing company, we play a critical role in providing consumers with choice while supporting regulated online gambling operators to reach customers and grow their business."
Learn more about the RGAA here: www .RGAA .org.
Summary from the Extraordinary General Meeting 2023 of Raketech Group Holding PLC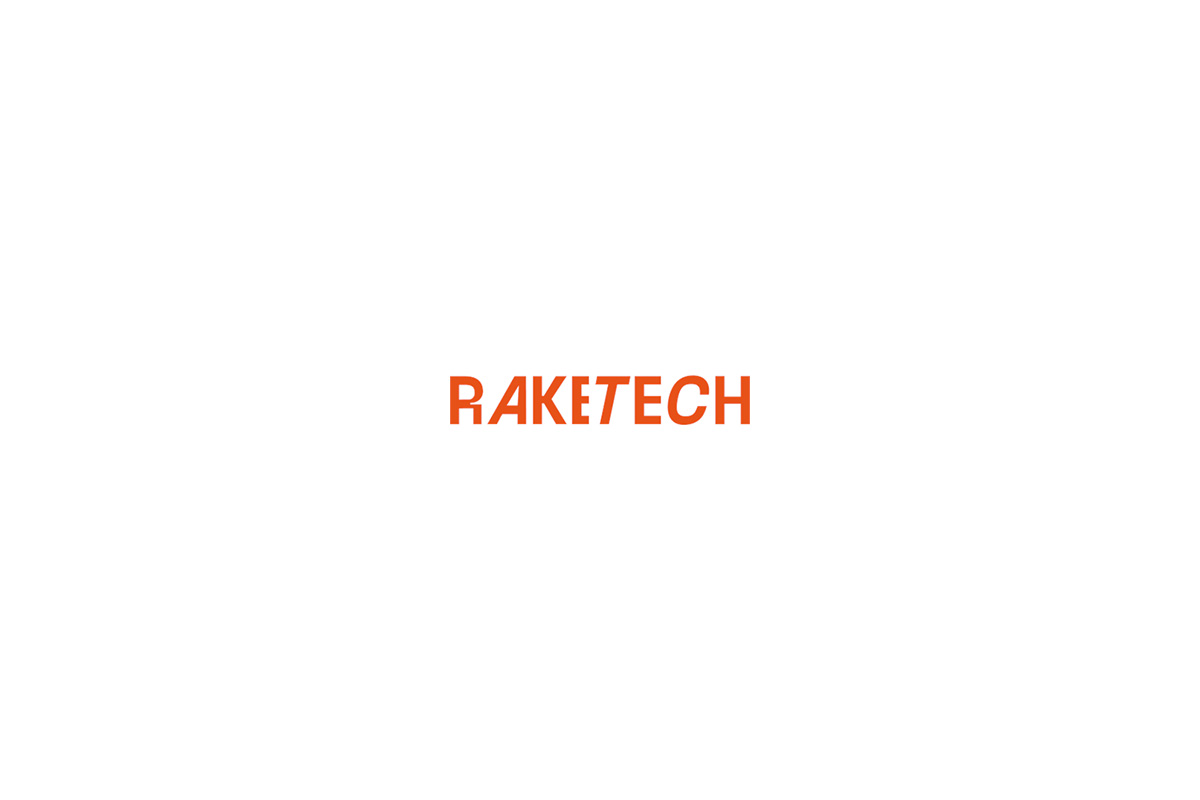 Reading Time:
< 1
minute
The shareholders of Raketech Group Holding Plc gathered in Malta on 24 November 2023 to hold an extraordinary general meeting. The following resolutions were made:
It was unanimously resolved that Marina Andersson and Patrick Jonker be appointed as members of the Company's Board of Directors for the period running until the next annual general meeting.
Marina Andersson brings over 20 years of vast senior corporate development and M&A experience from latest Stillfront Group and Deloitte. She has previously worked with financial and strategic advisory, transaction structuring, financial analysis, and company valuation at Carnegie and ICECAPITAL and will bring this expertise to the boardroom at Raketech.
Patrick Jonker brings many years of relevant and successful experience from senior positions within international casino as well as sportsbetting operators such as Betsson Group as MD, and William Hill as International MD.
The two new members of the Board will replace Pierre Cadena who resigned from the role as director of the Company on 9 October 2023, with immediate effect, and Johan Svensson, who opted to step down from the director role on 10 October 2023, to focus entirely on his role as Chief Commercial Officer for the group, where he will continue to work closely with senior management and CEO, Oskar Mühlbach.
In light of the above, the Board of Directors is now composed of the following members, all of them appointed until the end of the next annual general meeting:
Rolf Ulrik Bengtsson, as member and chairman of the Board of Directors
Erik Johan Sebastian Skarp, as member
Clare Marie Boynton, as member
Marina Andersson, as member
Patrick Jonker, as member.
ReferOn celebrates SiGMA presence with 5 Star Award!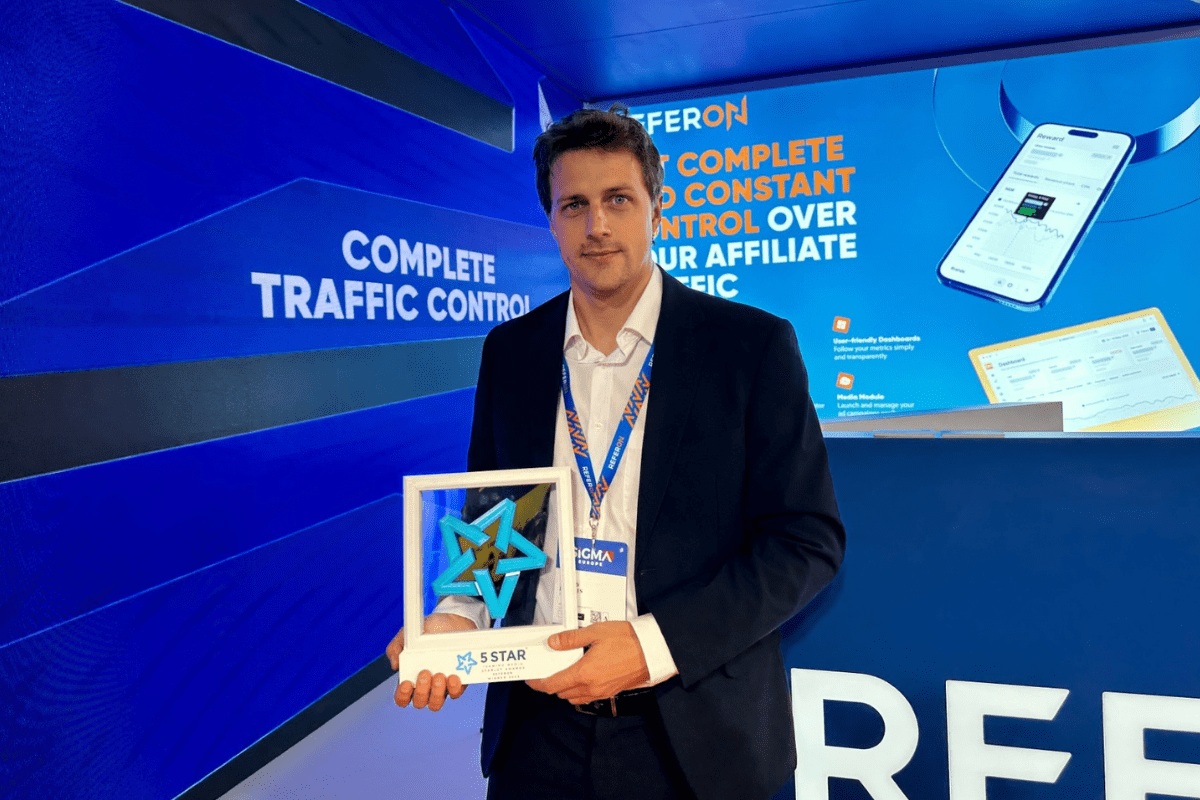 Reading Time:
< 1
minute
SiGMA is time for celebration as ReferOn wins Rising Star of the Year award from 5 Star Media!
ReferOn, the state-of-the-art affiliate management platform for the iGaming industry, celebrated its first presence at SiGMA Malta Europe with numerous partners and client meetings and is delighted to announce that it won the Rising Star of the Year award from 5 Star Media for 2023!
Exhibiting at an iGaming conference and expo for the first time since launching in February, ReferOn welcomed clients and prospects at its stand and showcased the Rising Star of the Year award it won from 5 Star Media's Starlet Awards.
David Harris, Tech Team Lead at ReferOn, commented:
"SiGMA Malta Europe was a fantastic event for ReferOn. The event was not only valuable for the significant potential arising from the meetings held, but also because SiGMA fosters an environment where like-minded individuals can deeply understand the market and discuss all its aspects in an ideal setting. This can be in relation to the iGaming market's weaknesses or areas for growth and it generates a continuous flow of ideas for improvement on all sides. ReferOn was no exception to this and this gave us plenty of food for thought to grow into 2024."
ReferOn's platform is focused on ease-of-use, speed and leveraging its state-of-the-art technology for the benefit of affiliates. By joining the platform, affiliates benefit from ReferOn's brand new features such as Dynamic Reporting, user-friendly dashboards and Instant API Reports.
Catena Media Divests Italian Sports and Casino Assets for EUR 19.8 Million Reading Time:
< 1
minute
Catena Media plc announced that it has entered into agreements to sell its Italy-facing online sports betting and casino assets for EUR 19.8 million to two different buyers.
The transactions together cover the sale of Catena Media's Italian online sports and casino brands and related assets and mark the group's exit from the Italian market. One of the transactions has been completed and the other is due to complete in Q4 2023.
The aggregate purchase prices for the sales are paid in three tranches: EUR 12.8 million in October and November 2023, EUR 3.5 million in Q4 2024 and EUR 3.5 million in Q2 2025.
Sale proceeds will primarily be used to repay debt, thereby reducing Catena Media's leverage ratio. The transactions will give rise to an impairment charge of EUR 2.7 million.
Catena Media's Italian sports betting and casino brands generated combined revenue in the 12 months from October 2022 to September 2023 of approximately EUR 7.8 million and EBITDA of EUR 3.4 million.
The sale of the Italian brands and assets was carried out as part of the strategic review announced in May 2022 and aligns with the group's focus on high-growth regulated markets, primarily in the Americas. It will allow Catena Media to streamline operations further and redeploy capital into core focus areas.
Catena Media CEO Michael Daly said: "We are pleased today to have secured a positive outcome for our Italian sports betting and casino brands. We believe their new ownerships will provide them with the right environment to prosper and grow. The sales further sharpen our strategic focus and strengthen our financial position, allowing us to streamline operations further and redeploy capital into our core areas as we double down on capturing expanding opportunities in regulated markets in the Americas."