Betfred Launches Cutting-Edge Sportsbook in the Capital Region, Frederick, MD.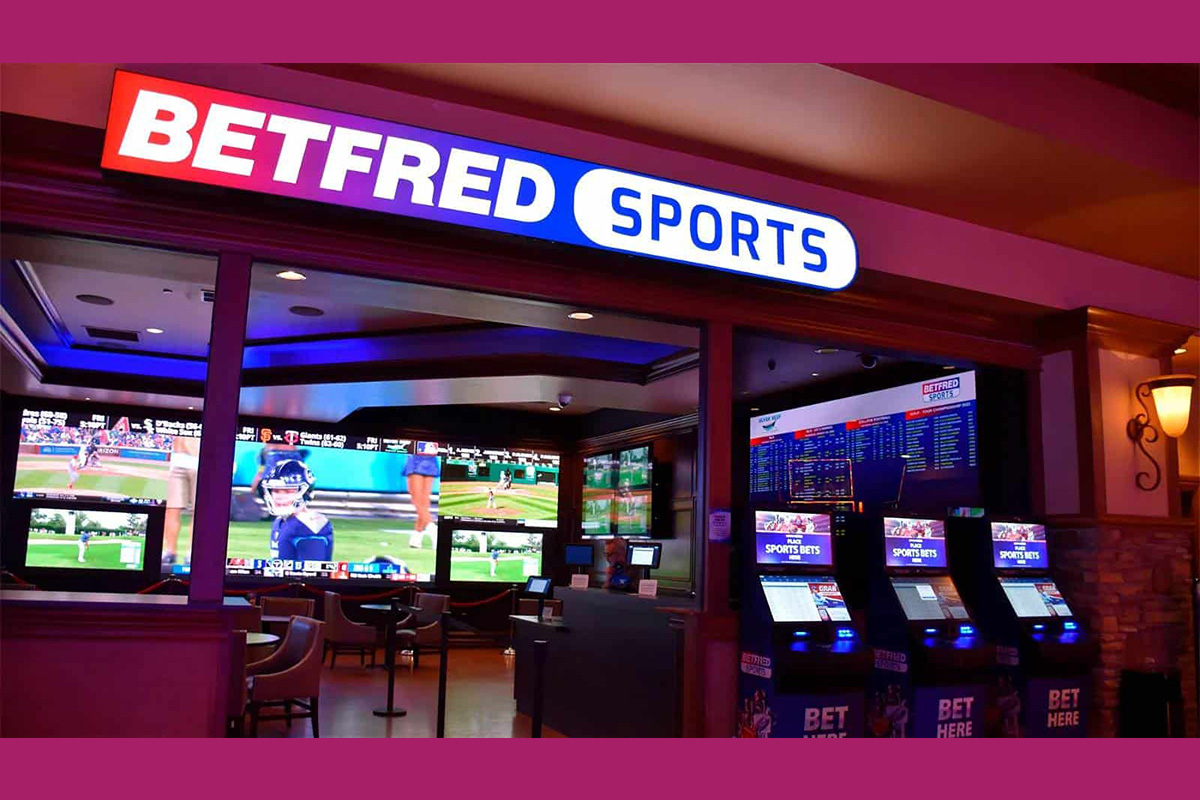 Betfred has announced the grand opening of its state-of-the-art sportsbook at Long Shot's, a premier OTB, in the Capital Region. Spanning an impressive 6300 square feet, this latest addition is set to revolutionize the sports betting scene in Central Maryland.
Featuring 157 seats, a massive 80-panel television wall, 12 self-service kiosks, and an extensive selection of beers on tap, the Betfred Sportsbook promises an unmatched atmosphere for sports enthusiasts. Guests can savor mouthwatering in-house smoked BBQ delights while enjoying daily food and drink specials, all while watching every game on the big screens.
One of the standout features of this modern sportsbook is its seamless integration of technology for added convenience. Patrons can easily place cash bets at the betting counter for enhanced ease, they can deposit or withdraw funds directly to and from their Betfred Online Account.
Kresimir Spajic, CEO of Betfred USA, said: "Our commitment to enhancing the sports betting experience remains unwavering. The effortless integration of cash deposits and withdrawals exemplifies our dedication to providing customers in Frederick and all of Maryland with a top-tier betting experience."
Alyse Cohen, CEO of Long Shot's, said: "We are thrilled to collaborate with Betfred and introduce this state-of-the-art sportsbook to the Capital Region. It's a terrific addition to the outstanding Long Shot's experience."
Betfred Sports and Long Shot's Partner to Bring Sports Betting to Maryland
Betfred Sports has signed an agreement with Long Shot's of Frederick, Maryland to bring retail and online sports betting to Maryland pending regulatory approval.
A temporary retail sportsbook will be adjacent to the Maryland Jockey Club's OTB within Long Shot's for the 2022 football season. A permanent, 8800 square foot, state-of-the-art sportsbook with a video wall and comfortable theater-style seating will open just after the first of the year. A robust food and beverage menu will also be available. Online betting will be launched when formally allowed by state regulators.
"We were at the forefront of bringing sports betting to Maryland and specifically to Frederick. We are thrilled to open a sportsbook at Long Shot's in partnership with Betfred Sports. We are proud that Long Shot's is one of the premier off-track betting locations in the State and we look forward to achieving similar success with sports wagering. Long Shot's will not only boost the local economy but contribute to enhancing the education of our students," Long Shot's CEO Alyse Cohen said.
"We identified Long Shot's very early when searching for a Maryland partner. When combining Betfred's 50 years of bookmaking experience and Long Shot's success with off-track betting, we believe this will be a formidable partnership to compete in the Maryland sports betting space," Bryan Bennett, Chief Operating Officer at Betfred Sports, said.
The temporary sportsbook, scheduled to open in September pending regulatory approval, will consist of in-person betting windows and self-serve betting kiosks.