EGT's Phoenix Slot Cabinet to be in the Spotlight Once Again on GAT Expo in Bogotá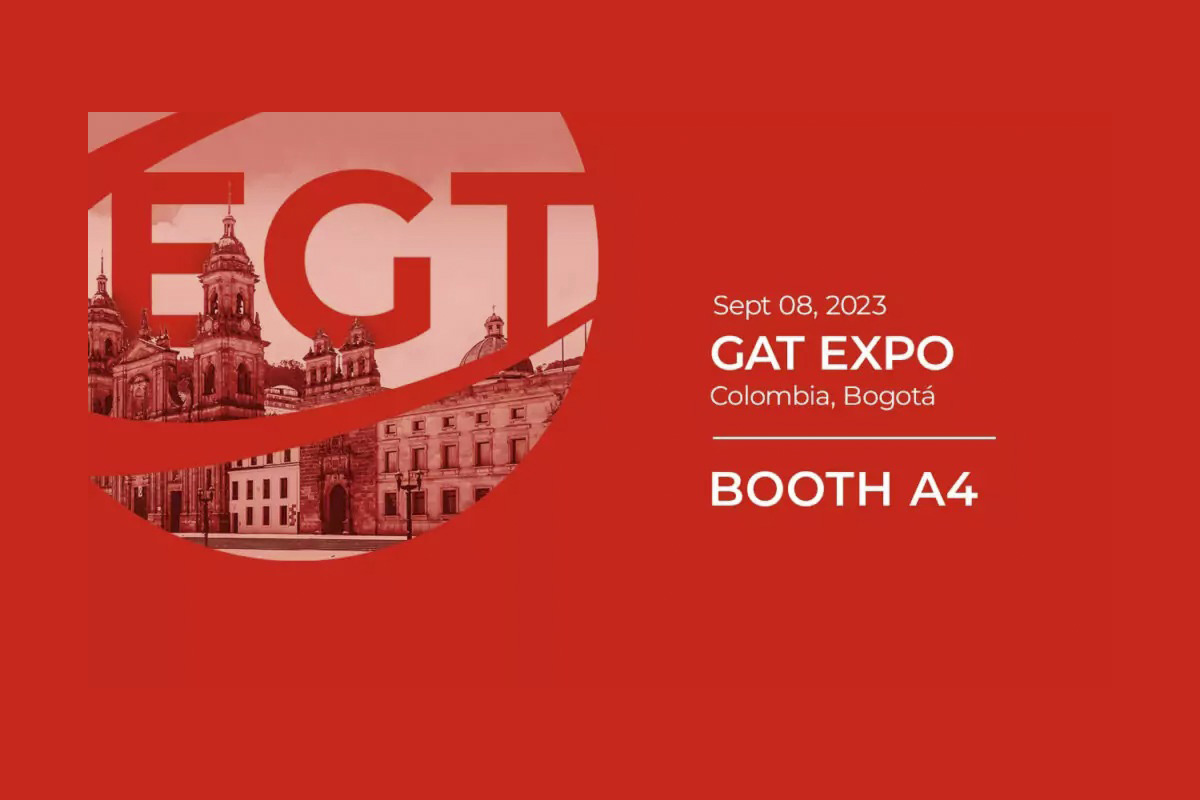 EGT's Phoenix slot cabinet will once again gather casino operators, players, and experts from the gaming industry at the Bulgarian manufacturer's booth A4 during the GAT Expo in Bogotá, which will be held on September 8.
Featuring 27-inch monitors, keyboard with dynamic touch display and electromechanical buttons and powered by the latest Exciter IV platform, the model will captivate the visitors' attention also with the selection of gaming software, with which it will be presented. The cabinet will be supplied with the jackpot Bell Link, that has become an absolute bestseller for the LatAm region, as well as the General Series multigames, containing some of the most preferred titles of the ever-evolving portfolio of EGT.
"Phoenix has enormous potential for Colombia, where our products are traditionally very well accepted. It has already proven it with the great success it reaped on its debut at this year's edition of GAT Cartagena in March. I believe that it will repeat its impressive performance here in Bogotá," Silviya Marinova, Director of EGT's local office, said.
Ms. Marinova added that EGT's subsidiary EGT Digital, which is focused entirely on the iGaming sector, would also demonstrate the wide variety of products it offers: instant and online games, as well as its in-house developed all-in-one betting platform X-Nave.
EGT Shortlisted for Land-Based Industry Supplier of the Year at Global Gaming Awards 2023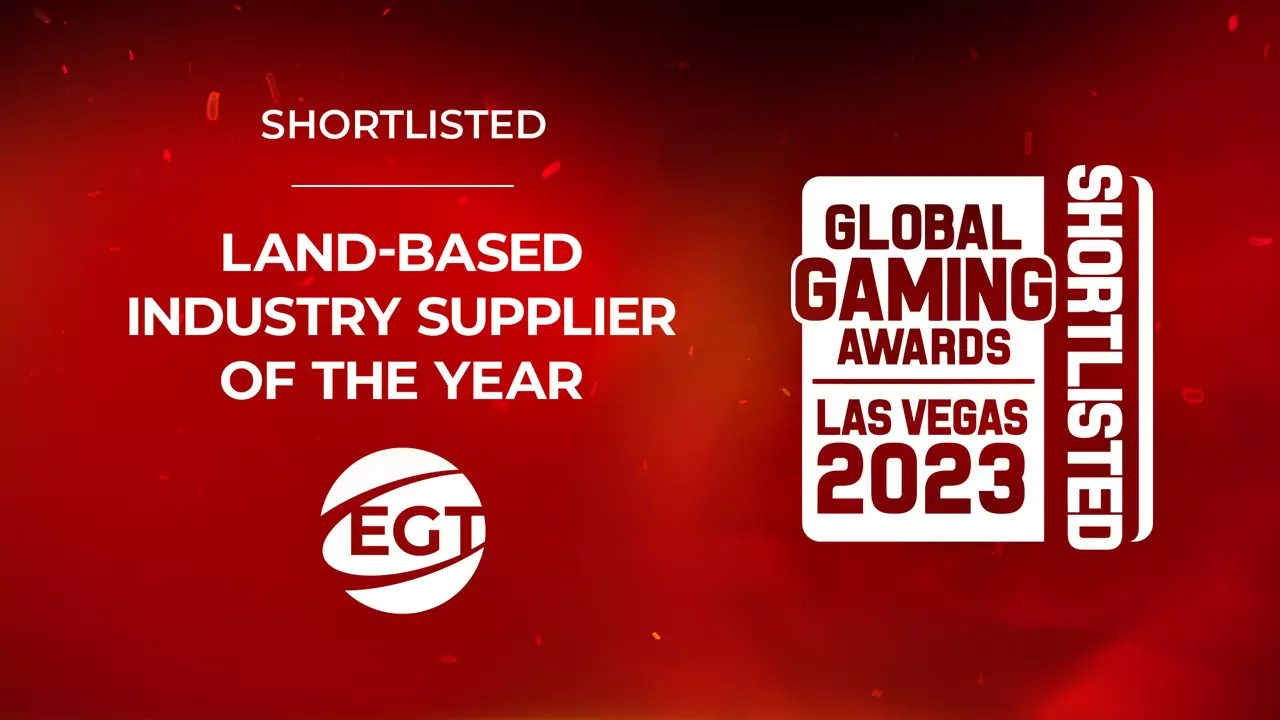 Euro Games Technology (EGT) announced it is among the finalists in the 10th consecutive edition of Global Gaming Awards Las Vegas (GGA). The competition distinguishes the companies with outstanding achievements in the gaming sector in the Americas region for the past 12 months.
The Bulgarian manufacturer has been shortlisted in the Land-Based Industry Supplier of the Year category which recognizes the efforts of the providers who drive the development of brick-and-mortar casinos. EGT received the nomination as it had a strong year, marked by numerous successful installations of its products in gaming establishments around the world. The jackpot solution Bell Link, which has been reaping success after success since its debut, continues to conquer new markets this year as well and even earned the title of absolute bestseller in Panama, where is installed in a number of reputable casinos such as Royal Marriott, Star Bay, CIRSA, Codere, Sortis, Golden Lion.
During the past year, EGT enriched its portfolio of products, created specifically for the American gaming audience and along with Cai Fu Tian Jiang, 2 Happy Hits, and High Cash jackpot systems the company already offers the multi-level jackpot 9 Crystal Bonanza. Winner Selection 1 and 2 multigame mixes complement the range of developments for the Americas region. They are specially designed for the Latin American players and each of them contains 20 of the most attractive EGT titles.
"We are very glad that EGT will compete for the prize in Land-Based Industry Supplier of the year category because it reflects to the fullest extent the overall contribution of our company to the development of the gaming sector in the past 1 year," Nadia Popova, Chief Revenue Officer and VP Sales & Marketing at Euro Games Technology, said.
The GGA competition covers both the land-based and digital aspects of the industry, with a judging panel consisting of 100 C-level executives from the biggest and most notable gaming companies, including manufacturers, suppliers, casino operators and experts. The winners will be announced on a luncheon ceremony on October 9 at The Venetian Las Vegas.
EGT and Reel Games to present General cabinets and its newest jackpots at Indian Gaming Show 2023
Euro Games Technology together with its distributor for USA Reel Games will once again demonstrate its slot and multiplayer products at Indian Gaming Show 2023. On 29 and 30 March, the visitors of stand 1049 will have the opportunity to see and try out some of the latest propositions of the Bulgarian manufacturer, including cabinets from the General Series, as well as the latest additions to its jackpot portfolio.
G 50 J2 St, G 55 С VIP and G 55 J1 VIP will be the models which will present the General Series of slot cabinets. Including attractive contemporary design with frameless HD displays, providing exceptional visual clarity, numerous ergonomic features and powered by the Exciter III and Exciter IV platforms, they will offer their users an unforgettable gaming experience. The machines will be supplied with the bestseller Bell Link, as well as High Cash, 2 Happy Hits and Cai Fu Tian Jiang jackpots, which are created specifically for the US market. They will reveal an astonishing world of heroes, exciting adventures and big winnings through their fantastic single games.
At display will be two brand-new jackpot solutions of EGT as well: Gods & Kings Link and 9 Crystal Bonanza. The four-level Gods & Kings Link will invite the boldest players to test their skills with divine creatures and will award them with a variety of bonus games so they can maximize their winnings. The ultimate goal of those who play 9 Crystal Bonanza is collecting diamonds to unlock substantial rewards. When they get more than 5 diamonds on a max bet, they will win the jackpot and grant all their wishes.
The visitors of EGT's stand will also be able to see the well-known flexible multiplayer S 32 terminal, featuring full HD multi-stream video and allowing various setup options through specially designed connection modules, as well as an automated roulette center, to which a huge number of playing stations can be connected.
Nadia Popova, Chief Revenue Officer and VP Sales & Marketing at EGT, commented: "I am glad that we will be participating in the Indian Gaming Show this year again and I am confident that the products which we will showcase will make a long-lasting impression."
Bell Link: The new EGT's bestseller in Panama
EGT's jackpot Bell Link has established itself as an absolute bestseller in Panama. The four-level solution is already installed and is successfully operating in a number of reputable casinos in the country such as Royal Marriott, Star Bay, Cirsa, Codere, Sortis, Golden Lion.
It is housed in slot cabinets of the latest General Series of the company: G 32-32 VIP, G 27-27 St, and G 50 J2 St. Powered by Exciter III and Exciter IV platforms, they caught the attention with their contemporary design with frameless HD displays providing exceptional visual clarity and many ergonomic features and quickly ranked among the players' favorite gaming machines.
"We are very proud that Bell Link has achieved such a great success in Panama," commented Yana Mihaleva, Director at EGT Central America and the Caribbean. "The performance it has been demonstrating so far is excellent. The combination of the selection of one of the most popular EGT's titles, included in the Bell Link 1 multigame, with the numerous opportunities of winnings and bonuses makes the jackpot a preferred choice everywhere it is present. I want to express my immense gratitude to our long-term partners who once again have trusted us and have supplied their gaming establishments with our jackpot allowing it to unfold its enormous potential. I'm happy to say that very soon Corporation BBT will also join the operators offering our jackpot solution to their customers. I believe that the positive trend will continue and Bell Link will keep on being among the products of ours which arouse the greatest interest and for which we will accomplish the biggest number of installations by the end of this year."