Black Oak Casino and Quick Custom Intelligence Extend Partnership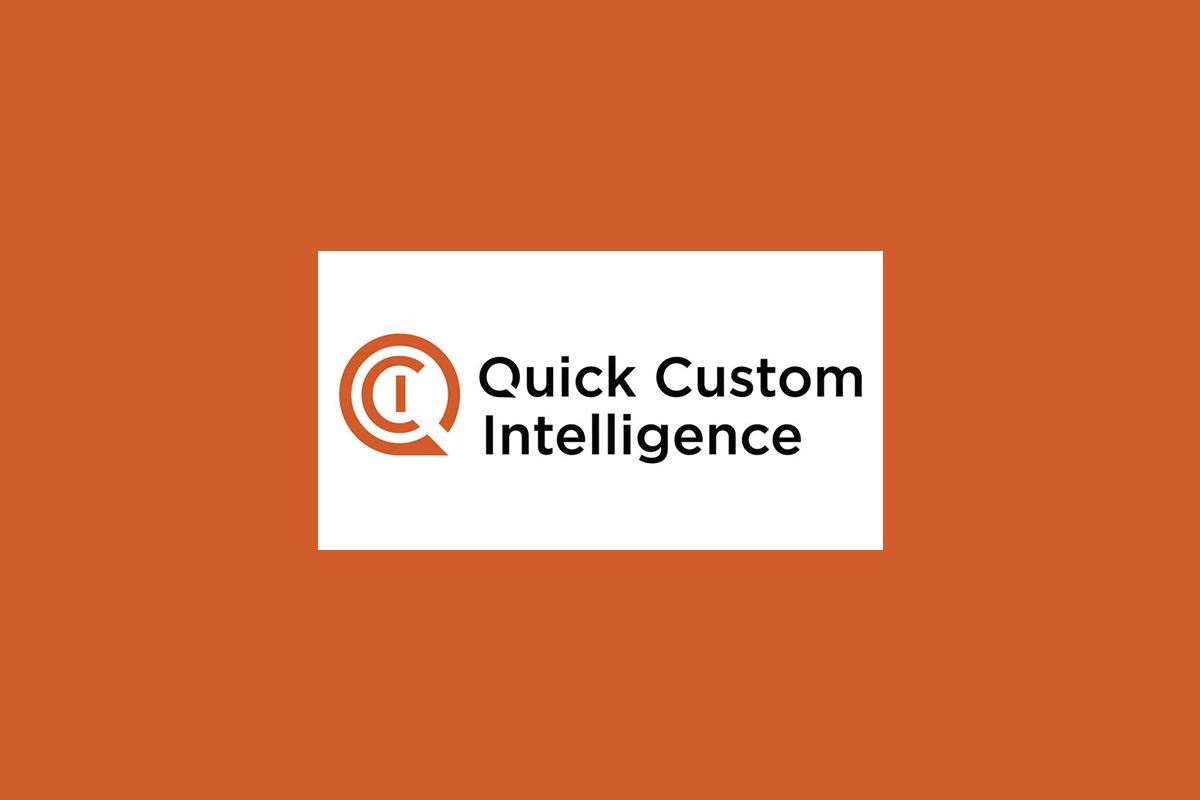 Quick Custom Intelligence (QCI), a leading enterprise solutions provider, announced an extension of their partnership with Black Oak Casino & Resort. Building on the success of the QCI Enterprise Platform, Black Oak will now incorporate the QCI Power Pack and Events modules to elevate guest satisfaction and bolster profitability.
Danielle Chapel, Director of Marketing at Black Oak Casino & Resort, said: "Our collaboration with QCI has been nothing short of transformative. The QCI Enterprise Platform has already delivered tangible results, enhancing our operational efficiency and guest engagement. As we look to the future, we are eagerly anticipating the integration of the QCI Power Pack and Events modules. We believe that these additions will be pivotal in elevating our guest satisfaction and in turn, our profitability."
This partnership reinforces QCI's commitment to providing cutting-edge tools and solutions for businesses in the casino and entertainment industry.
Andrew Cardno, CTO of QCI, said: "We are deeply honored to continue our relationship with Black Oak Casino & Resort. Their forward-thinking approach and dedication to delivering exceptional guest experiences align perfectly with our mission at QCI. Together, we aim to set new benchmarks in the industry."
The collaboration will focus on leveraging the power of data and analytics to anticipate guest preferences, streamline operations, and ultimately create memorable experiences for Black Oak's patrons. The adoption of the QCI Power Pack and Events modules represents a significant step in harnessing the power of technology to achieve these goals.
QCI and iPost Set the Game in Motion: Eight Casino Resorts Engaged in Strategic Partnership
Quick Custom Intelligence (QCI) and iPost's strategic partnership is off to a strong start, already engaging with eight prominent casino resorts. QCI, a leading generative AI enterprise integration platform company in the resort industry, and iPost, a premier email marketing, SMS, and automation provider in the North American gaming industry, are excited to announce their collaborative efforts. The synergy of iPost's advanced email delivery capabilities and QCI's AGI-powered enterprise platform services offers a heightened digital communication experience for the gaming and resort industry.
In recognition of the early successes and potential of this partnership, QCI will work with iPost to provide an integrated digital marketing solution to its 140 Casino Resort properties across the globe.
"Digital communication has never been more important. Our strategic alliance with QCI, coupled with our immediate engagement with eight major casino resorts, allows us to offer our clients more targeted and efficient solutions. By blending our expertise with QCI's innovative AI solutions, we've discovered a unique way to reach our clients in a more personalized, impactful manner," Cameron Kane, CEO of iPost, said.
"Our partnership with iPost has allowed us to provide a comprehensive suite of services that spans across AI, digital marketing, and customer communication. We've discovered that iPost truly understands the digital marketing needs of casino resorts. We're excited to extend this partnership across our broader customer base of 140 casino resorts and anticipate that this alliance will greatly benefit our clients by delivering advanced, AI-driven communication strategies," Andrew Cardno, CTO of QCI, said.
Monarch Gaming Drives Guest Satisfaction with QCI's AI Algorithms
"We, at Monarch Casino & Resort Inc., have always placed guest satisfaction at the core of our operations. Ensuring an exceptional gaming experience is paramount to us. For this, we have been making extensive use of QCI Slots' customer-centric tools to optimize and enhance this experience. We believe that their innovative approach has greatly contributed to the overall satisfaction of our guests," said Steve Ringkob, Corporate Director of Slot Operations, Monarch Casino & Resort Inc.
"Thank you, Steve Ringkob, for endorsing our commitment to our customers and recognizing the value that QCI Slots brings to your operations. We were honored to have been chosen by Monarch to be their business intelligence partner," said Andrew Cardno, CTO of QCI.
Elk Valley Casino Deploys QCI Enterprise Platform
Elk Valley Casino and Quick Custom Intelligence (QCI) have embarked on an innovative journey. The renowned casino located in Crescent City, CA has commenced the installation of the QCI Enterprise Platform, a platform that is setting a new standard in the industry for data-driven operations and customer experiences.
With the QCI platform being rolled out across the premises, Elk Valley Casino's marketing and player development teams are on the cusp of a comprehensive training program. This implementation symbolizes a significant step in harnessing the power of technology for superior customer service.
Michael White, Director of Marketing & Player Development at Elk Valley Casino, said: "Elk Valley is committed to providing the best customer experience at our property. With the QCI Platform we now have the power to ensure no carded customer goes unnoticed by our Player Development team while the customer journey is rewarding for both the guest and the property's revenue goals."
Andrew Cardno, CTO of QCI, said: "We appreciate that after significant research and a thorough vetting of several products in the market, Elk Valley Casino Resort selected the QCI Enterprise Platform. We collaborate daily with the 1,800 player development professionals using our host tool to constantly add features and functionality for ease-of-use."
This progressive venture brings together Elk Valley Casino's commitment to top-notch customer experiences and QCI's expertise in delivering ground-breaking technological solutions for the gaming and hospitality industries. The implementation of the QCI Enterprise Platform is set to mark a new chapter in the casino's journey toward optimizing resources and profits, managing marketing campaigns, and boosting customer loyalty.