Sportingtech Gets Ready to Rumble by Sponsoring Anna Mackney in SBC Charity Boxing Championship Debut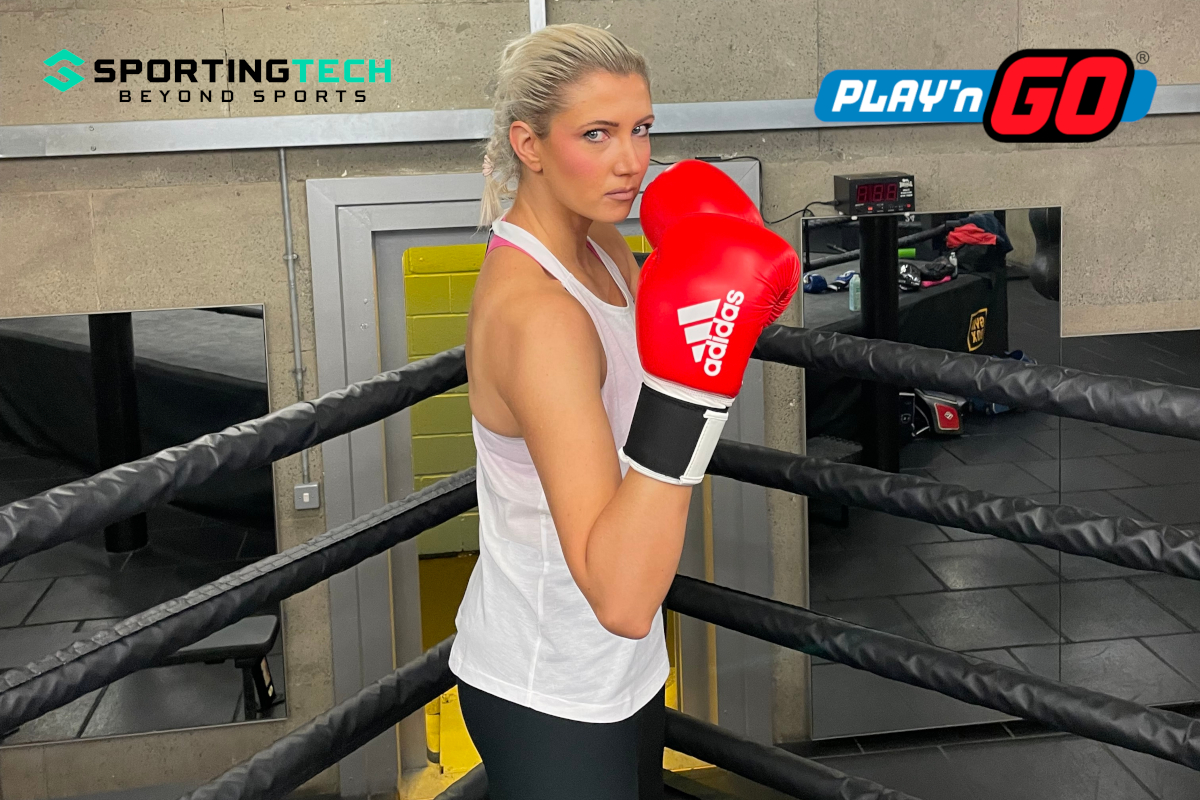 Reading Time:
2
minutes
Turnkey provider puts its backing behind the Play'n GO UK Regional Director in first-ever female bout at industry fight night
Full-service betting and gaming platform provider Sportingtech will sponsor one of the first female boxers as she prepares to make history at SBC's Charity Boxing Championship.
Fearless Anna 'Albatross' Mackney (pictured), UK Regional Director at Play'n GO, will take on Ally McIvor, Partnerships Team Manager at Games Global, in a brutal head-to-head during the prestigious black-tie event at London's Park Lane Hilton Hotel on November 10.
Following a gruelling training regime, the gripping showdown will take place with five other bouts between top industry figures also on the cards.
Anna's training started 20 weeks ago and includes a one to two-hour daily training regime. To fit around her packed schedule Anna meal preps to maintain her high protein, moderate carb diet.
The annual championship is hosted in partnership with Oliver's Wish Foundation, which raises money for a range of charities including Cystic Fibrosis Trust, Chestnut Tree House and SUDC UK. Last year's glistening event raised an impressive £140,000 for the same causes.
Sportingtech will be sponsoring a VIP table at the event, which will see twelve iGaming industry figures enter the ring in front of 500 guests.
"I am incredibly excited to take part in the first female bout at SBC's Charity Boxing Championship and I am very grateful to Sportingtech for the sponsorship and support," Mackney said. "Training has been tough, having to juggle my job with a rigorous schedule hasn't been easy but I hope on the night the hard work pays off. The event raises money for some great causes and it should be a fun night."
"It's a pleasure to sponsor Anna 'Albatross' Mackney for the first-ever female bout at SBC's annual Charity Boxing Championship," the Marketing Director for Sportingtech, Dan Stone, said. "We know she's been put through her paces in training and can't wait for a victory next month. This event has been a great addition to the industry's calendar and raises money for a number of worthy causes and we are delighted to be able to lend our support."
SIS sponsors Confraternity Cup on Caribbean Classic day at Hipódromo Presidente Remón Racecourse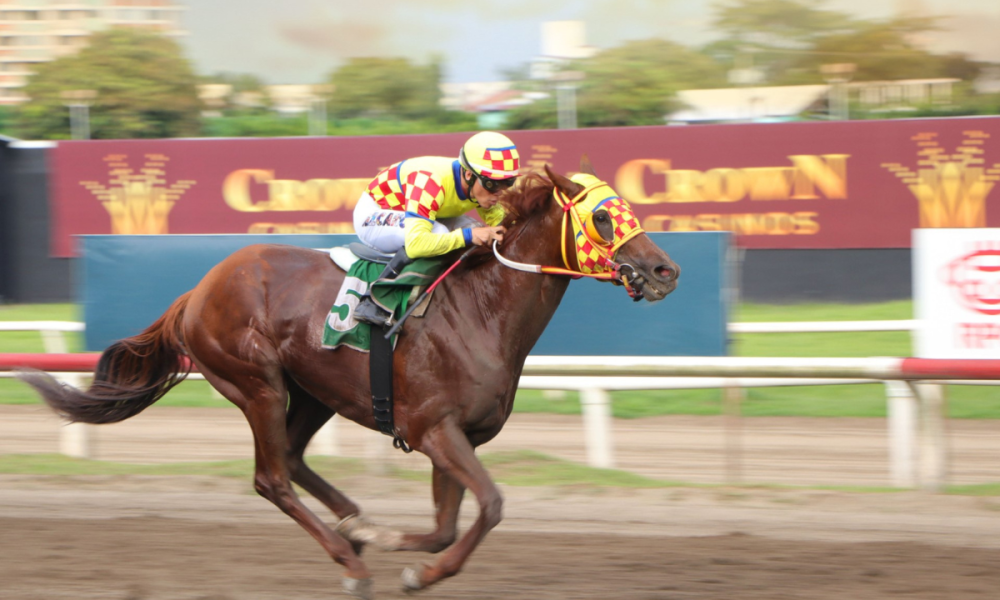 SIS (Sports Information Services), the leading multi-content supplier of 24/7 live betting services, will sponsor the $100,000 Copa Confraternidad del Caribe on the Clásico Internacional del Caribe race day, the annual Caribbean nations thoroughbred championship day, held on December 10th at Hipódromo Presidente Remón in Panama City, Panama.
The Clásico day attracts the leading horses from Panama, Venezuela, Mexico, Puerto Rico, Colombia, Ecuador, and the Dominican Republic competing for more than $800,000 in prize money across six Grade 1 races.
The Grade 1 Copa Confraternidad del Caribe is the second most important race in the Caribbean series, which sees horses aged three and over run on the dirt over 1¼ miles.
The Clásico del Caribe (Caribbean Derby) for 3-year-olds is one of the region's most revered races, where winning brings national pride and prestige. Panama leads the member nations with 15 winners, while Venezuela and Mexico are tied with 14 each in the 56-year history. Last year's running held at Hipódromo La Rinconada in Caracas was won by Iniesta, who was an unbeaten colt from Mexico.
The host venue rotates between nations each year with Panama hosting for the first time since 2015. Founded in 1956, Hipódromo Presidente Remón is rich in history and is home to the famous Laffit Pincay Jr. Technical Jockey Training Academy, known as the "cradle of the best jockeys in the world."
Top jockeys will ride on the card, including Irad Ortiz, Luis Sáez, Ricardo Santana, Paco Lopez, and Javier Castellano. Together, they have accumulated over $100 million in prize money this year. The legendary Laffit Pincay Jr. will be an honorary guest.
All international racing content supplied by SIS is made available as an end-to-end solution, with round-the-clock betting events incorporating live-streamed pictures, data, on-screen graphics with betting triggers, and an extensive range of markets and prices.
SIS delivers more than 35,000 live horse racing events annually, including over 150 race days from Panama and premium races from Argentina, Chile, Mexico, and Uruguay.
Michele Fischer, Vice President at SIS Content Services, said: "The Clásico del Caribe day is one of the biggest events on the Caribbean calendar, and its return to Panama this year promises to create an electric atmosphere. We are pleased to enhance our commitment to global racing by supporting this multinational race day."
Carlos Alberto de Oliveira, Jr., COO at Hipódromo Presidente Remón Racecourse, said: "We are pleased to share the excitement of this year's prestigious Clásico del Caribe in Panama.
"On this occasion, we will be awarding over $1,000,000.00 in prizes across 28 races, including 6 International Grade 1 Classics. Additionally on Saturday, we will be celebrating Mother's Day Classics and Laffit Pincay Jr., along with the debut of students from our jockey technical academy, known as "the cradle of the best jockeys in the world."
"It is an honor to have the ongoing support of SIS, our valuable partner, playing a key role in one of the most significant days in the Caribbean racing calendar. We deeply appreciate your support, which not only extends our horse racing to over 50 countries but also opens the door to future expansions."
Stryda VALORANT Nordic Clash partners with talents for the Grand Finals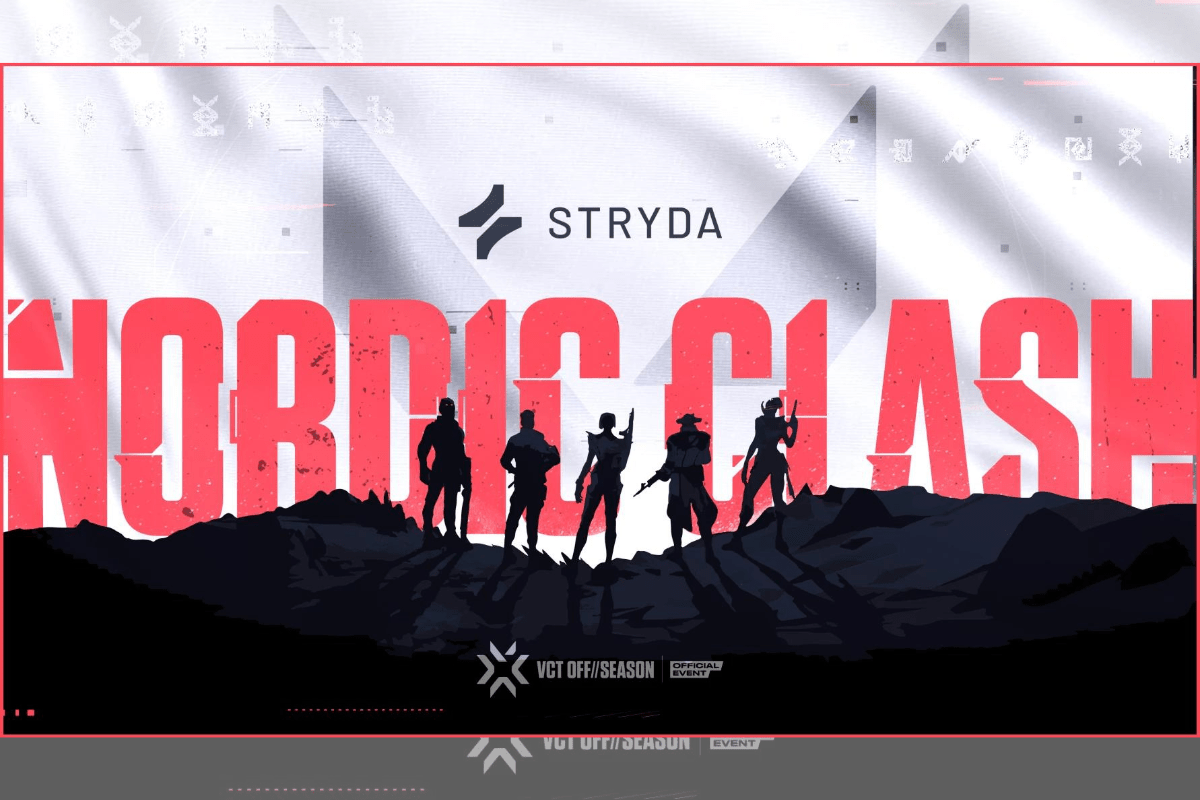 Reading Time:
2
minutes
The upcoming Stryda VALORANT Nordic Clash Grand Finals promise an unforgettable experience thanks to their talented hosts. Nonno "Nymy" Rydgren, a well-know esports player and content creator for Fnatic Network, will team up with Melanie "Yuna" Hecht, the Captain & Flex IGL for Heat Esports, to guide viewers through the thrilling event.
Stryda VALORANT Nordic Clash is part of the VALORANT Championship Tour OFF//SEASON in partnership with Riot Games, and it's open to all skill levels with a prize pool of $20,000. The Qualifiers are now over, and the Grand Finals are set for December 9th and 10th, with a live stream on Sunday, December 10th.
In an exclusive interview, Nymy and Yuna shared their journeys, memorable moments, team predictions, and advice for aspiring gamers. They also emphasized the importance of women in gaming and the potential for mixed-gender teams in esports.
Nymy encouraged female players: "Keep grinding, keep your mental up, keep pushing, and don't give up. There are so many talented GC players out there and hopefully, in the future, we get to see mixed teams competing together. The GC scene is so wholesome and supportive which is lovely to see and experience."
Yuna added, "Riot is doing a great job in supporting the game-changer scene. In the future, I can definitely see mixed teams too on VCT stages. For the lovely ladies, don't give up, keep improving, go for your goals, get an aim routine, watch VODs and you will be able to play on stages with some practice."
The Grand Finals promise exciting matches, featuring standout contenders like OnlyFins and Wintermint. Watch the action live on December 10, 2023, on the tournament's Twitch channel. For highlights, visit their YouTube channel. Stay connected with the hosts here:
Nymy on Twitch and X (Ex Twitter)
Yuna on X (Ex Twitter)
About Stryda VALORANT Nordic Clash:
Esports powerhouse Stryda has again joined forces with RIOT Games to announce the Stryda VALORANT Nordic Clash championship. This much-anticipated tournament calls on gamers of all levels to showcase their skills against one another across the Nordic region.
Pariplay makes German market debut through ZEAL launch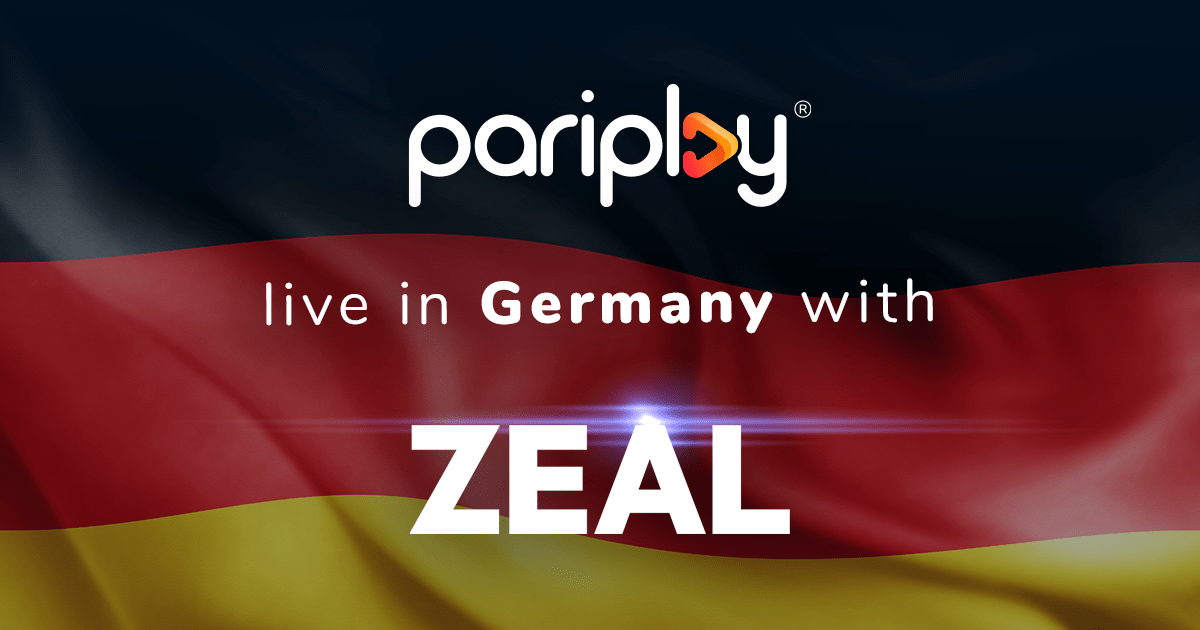 Reading Time:
2
minutes
NeoGames S.A  subsidiary Pariplay® has gone live with Wizard Games content in the regulated market of Germany, through the country's leading online lottery operator ZEAL.
A range of feature-rich and innovative slots from Pariplay®'s in-house studio Wizard Games will be made available to German players through the deal, starting with smash-hit flagship title Dragons of the North.
ZEAL is the leading online provider of state-licensed lottery products that operates through its B2C brands LOTTO24 and Tipp24. The company recently also branched out into virtual scratch cards and arcade-style releases via ZEAL Instant Games. ZEAL is renowned for offering users a seamless and personalised experience, with its original lottery products backed by outstanding customer service.
Further titles from the Wizard Games portfolio will be supplied to the operator in the coming months through Pariplay®'s Fusion®, further expanding the range of entertainment available for players in the potential-rich German market.
Pariplay®'s Fusion® offering consists of over 14,000 games from 120+ suppliers, as well as a comprehensive suite of back-office conversion and retention tools that enhance player value, including Fusion Tournaments, Raffle Rocket and Spin that Wheel.
Through the latest launch with ZEAL, Pariplay® has taken its latest step toward the long-term goal of becoming a leading content supplier worldwide, following a series of important deals to offer content from its Fusion platform.
Enrico Bradamante, Chief Commercial Officer at Pariplay, said: "The German market is one of strategic importance for Pariplay, as we continue to expand in regulated markets globally. ZEAL is one of the country's leading lights and we can't wait to see how Wizard Games content performs with its players."
Julian Tietz, Managing Director, ZEAL Instant Games, said: "We are delighted to have another strong partner at our side in Pariplay®, with whom we can further expand our slots offering and strategically grow our business. Pariplay® is renowned as one of the industry's premier providers and their popular content will help us to further engage with our diverse player base. Through our cooperation, we are proud to be the first operator to bring Wizard Games to the German Market."