WONDR NATION Launches Responsible and Sustainable Gaming Fund for Research by the University of Connecticut's School of Medicine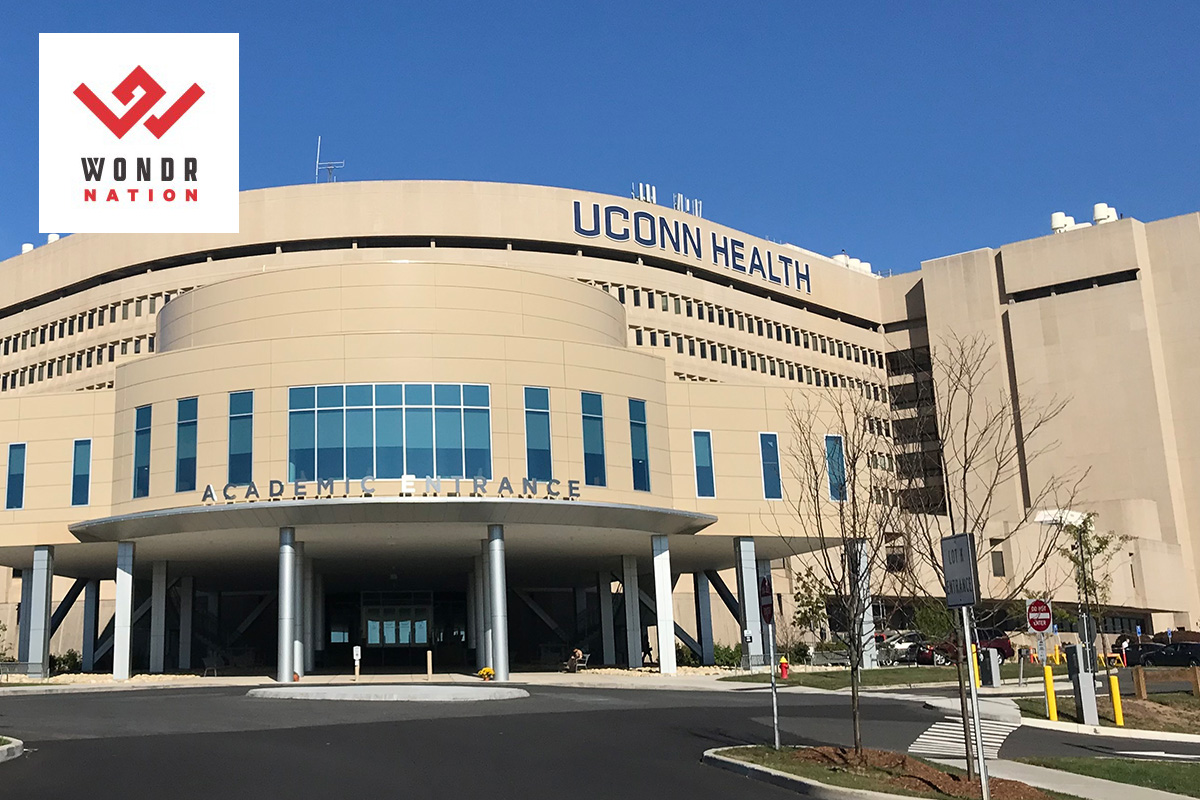 The Mashantucket Pequot Tribal Nation, coordinating through WONDR NATION, announced the launch of the WONDR NATION Responsible and Sustainable Gaming Fund. Timed with Responsible Gaming Education Month, the UConn School of Medicine is awarded a two-year grant totaling $250,000 to support its vital research into the best responsible gaming practices to help support non-problem play.
The Fund will support UConn School of Medicine faculty and graduate students in conducting research that will provide invaluable insights into effective, preventive, and responsible gaming programs. To ensure well-rounded data collection, the grant may be utilized for various areas of study, including self-gambling strategies, improving the efficacy of responsible gaming products, and analyzing data to compare traditional gaming with newer online options and the potential need for different treatments. With a strong dedication to fostering responsible play, WONDR NATION's research alliance with UConn further advances its commitment to improving player safety.
"We take responsible play very seriously and are proud to work closely with UConn researchers to increase player safety, fund critical research, and invest in our communities. At WONDR NATION, our mission extends beyond entertainment, as we strive to pioneer a new era of responsible gaming. Teaming with UConn's medical school underscores our unwavering commitment to player safety and community development – a commitment that will redefine the way we play and enjoy gaming," Anika Howard, President & CEO of WONDR NATION, said.
"This generous gift from WONDR NATION will promote research on responsible gaming in the state of Connecticut. I am excited to work with WONDR NATION to examine the impact of rapid changes in the gaming landscape on our community and work toward enhancing responsible gaming strategies in online gaming environments," said Carla Rash, an associate professor of medicine at UConn School of Medicine the state's only public medical school, who will spearhead the research.
UConn's research findings will also be instrumental in supporting the Connecticut Council on Problem Gaming (CCPG) and other specialized treatment programs. As a longstanding advocate for safe gaming practices, WONDR NATION recently announced a Platinum Level sponsorship with CCPG and pledged to donate $300,000 per year for the next five years to support the organization's responsible gaming efforts and reduce problem gambling through education, prevention and awareness programs.
Mashantucket Pequot Tribal Nation Launches WONDR NATION
The Mashantucket Pequot Tribal Nation has officially launched WONDR NATION.
Formerly Mashantucket Pequot Interactive, WONDR NATION is the Tribe's newest venture – an online gaming entertainment company focused on partnering with best-in-class gaming platforms and using emerging technologies and trends to create new and exciting experiences for players. WONDR NATION will focus on expanding the Mashantucket Pequot Tribal Nation's digital footprint while continuing to partner with other Native American tribes and technology companies to create engaging and unique experiences for players.
Award-winning industry veteran Anika Howard will serve as the inaugural Chief Executive Officer and President of WONDR NATION. She is widely recognized for her vision, leadership, and ability to drive gaming companies and products into evolving areas. Prior to joining WONDR NATION, Howard worked across some of the most notable players within the gaming space such as Foxwoods Resort Casino, International Game Technology PLC, and Caesars Entertainment, Inc., where she focused primarily on the development of interactive products and experiences designed to improve processes and create integrated player experiences.
"I'm proud and honored the Mashantucket Pequot Tribal Nation has entrusted me to lead this new venture and I'm very excited to share the vision for WONDR NATION. With WONDR NATION, we hope to bring a fresh approach to what's next for the gaming industry," Anika Howard, Chief Executive Officer and President of WONDR NATION, said.
WONDR NATION will continue the Tribe's tradition and commitment to the community through partnerships with local organizations and educational institutes. The ultimate goal is to create programs and resources to develop tribal and local talent and expertise in emerging tech.
"The Mashantucket Pequot Tribal Nation has always championed innovation and empowerment, which are core values incorporated into WONDR NATION's foundation," Tribal Chairman Rodney Butler said.
"From lawmakers and regulators to community members and patrons, we're deeply grateful and honored to continue sharing our Tribe's ongoing passion for entertainment through the next frontier of interactive gaming," Rodney Butler added.
Recognizing the power and bright future of the interactive gaming sphere, WONDR NATION aims to create maximum opportunities, profitability, and impact for industry partners. The company manages Foxwoods' social casino, FoxwoodsONLINE, bringing high-quality and engaging play-for-fun online casino-style games to Foxwoods players. Additionally, WONDR NATION works in coordination with DraftKings on the co-branded Foxwoods online gaming and sports betting experience in Connecticut, and soon Puerto Rico, to further propel the industry forward.
"The gaming and entertainment industry is evolving at an incredible rate, which has created innovative new opportunities for our players that we're deeply excited about. WONDR NATION will provide our guests with the interactive gaming experience that Foxwoods is known for with the flexibility and access that's needed for the modern player," Jason Guyot, President and CEO of Foxwoods Resort Casino, said.