Bespoke creation: How BetGames is driving demand for the unique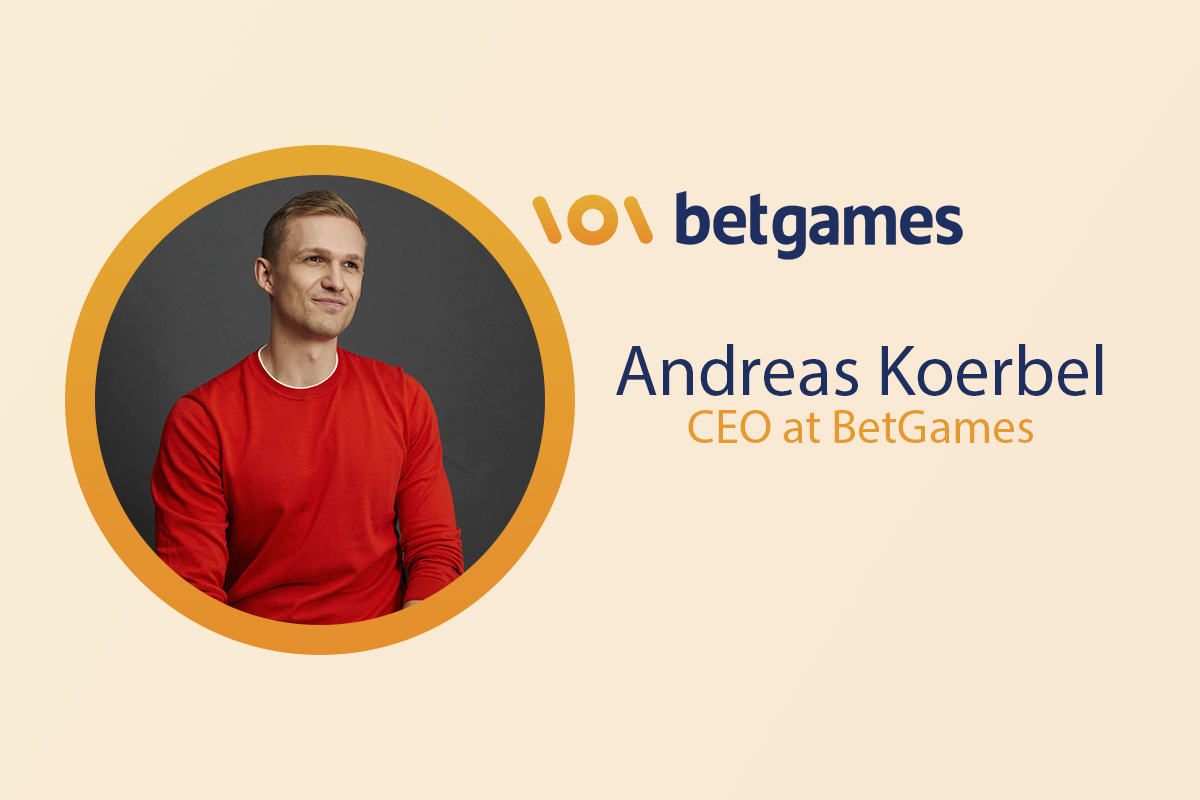 Reading Time:
5
minutes
Certain suppliers in the online casino space make names for themselves with products that almost become their trademarks. For live dealer and betting games creator, BetGames, its penchant for developing games that haven't been seen before – by blending elements that stand it apart from the rest. CEO Andreas Koerbel tells us how they achieve this consistent innovation and what drives it.
With BetGames having announced plenty of exciting news in recent months – especially when it comes to tier-one branded content, can you tell us a bit more about your recent launches?
It's been a really exciting last few months in terms of our product roadmap, with the launch of our newest bespoke game show – created with one of the world's biggest operator conglomerates. Crypt of Giza is the industry's first gameshow to include a Pachinko mechanic in the main game. It's had an incredible reception since launch and reflects the true innovation that went into its development, which we're delighted with.
To maintain that momentum, we also have six further branded games in the pipeline. Some bespoke and some branded. Having the heritage and expertise that we do in the development of this nature really allows us to diversify and meet the needs of operators across the spectrum. There's plenty more to announce on that front in due course.
Looking at your big-name partnerships with major operators, including Entain and Betway, what do you see as the demand/use case for exclusive deals?
It's an interesting question. From the discussions we've had and continue to have, advertising and promotion is becoming more and more difficult globally, especially in key mature markets like the UK, mainland Europe and even South Africa. Increasingly stringent regulations are seeing approval for promotions take months and this is having a knock-on effect on operator spend.
We're now seeing major players moving some of their advertising and promotional spend to bespoke branded games, transitioning slowly from branding to retention. They appear to be asking themselves if they should put another few million towards a branding project or similar to a studio to create unique and bespoke games that can only be played on their brand platform.
Since we completed our recent projects with the likes of Entain and Betway, we're seeing an uptick in operators approaching us with similar requests. I wouldn't say it has become mainstream as yet but highly complex bespoke content of the nature we're involved in is certainly on the increase.
This kind of work has served as a door opener for us and also helps pitch our existing product range too, so now our partnerships with top-tier brands are more commonplace it's having a positive effect on our growth across the board.
You recently launched Crypt of Giza, which is iGaming's first ever pachinko gameshow, can you tell us a bit more about this innovative direction and how key do you see themes like Egyptian and Japanese resonating with players when launching new products?
We love the game, and we see that players love it too. It's the best-performing bespoke launch we've ever had by far – which is fantastic given it's a real debut in the gameshow space. And the incredible thing to note is that it's currently only live in the UK, so when it rolls out globally, which should happen very soon, the potential is phenomenal.
With the pachinko mechanic – especially when you use such a physical device like we do, the experience is amazing, Watching the ball make its way around the field of play is incredibly engaging and fits the medium perfectly.
We saw in development and early testing that this was something that players loved – the thrill in the unpredictability of the travel of the ball, even up until the last second keeps players on the edge of their seats like nothing else.
We didn't want to produce another wheel-based game, that approach has served us well before, but it didn't align with how we're moving forward as a brand and as a creator of unique products.
In short, Crypt of Giza is new, it's an exciting, easy-to-play game with that thrilling element of unpredictability. The use of the pachinko mechanic is something that we've already seen other suppliers start to work with and we suspect that it's the next big thing in terms of gameplay.
Combine that with a theme like ancient Egypt that is evergreen and the resulting product makes players feel right at home while delivering a fresh experience.
Diving into the creative process of developing unique branded content for operators, how much do you see BetGames 10 years of experience in the industry giving you an edge over the competition?
I believe our strength stems from owning the full production of games in-house. We do everything ourselves – maths, game design, engineering, operations and this gives us full control and oversight of all our projects which is important.
The other point is that for over a decade, we've been renowned for creating unique games – it's a key part of our legacy and a real USP of ours. The feedback that we get is that we're always in the frame when there is a requirement to create something that isn't run of the mill, and this allows us to remain comfortably at the top table.
When it comes to branded games – what are the core challenges that one must overcome to create something special, and what goes into the process to make them truly unique for your partners?
One of the key things we need to distinguish is the difference between branding and bespoke. Branding often involves simply taking an existing concept and slapping a name on it – like a branded Roulette environment – whereas bespoke does what it says – it's something new and unique. Crypt of Giza is just that, there's no branding on there and performs due to its inherent strengths.
A bespoke game is an involved iterative process, requiring time and commitment – an incredible challenge, but because of our heritage of successfully delivering projects that perform we enjoy a level of trust with our partners that we can deliver on.
Crypt of Giza, for example, was 18 months of hard work – true innovation isn't achieved overnight, and you can see that in the finished product. Patience, an appreciation for the creative process and the openness to accept fundamental changes during this process are key, it's unpredictable. To achieve the right result, it's unrealistic to expect this kind of finished product in less than 12 months. It's a labour of love, trust and close collaboration but the results are there for all to see.
Looking at BetGames' focus for 2023-24 – do you see this as being a core pillar of your creative direction and can we look forward to plenty more of it?
The bespoke channel is a fantastic but challenging direction to take and something we enjoy working on – but to make something truly special, you have to be selective with the projects you undertake, as it's a good 18 months of intense development that is hugely involved.
We actually only agree to engage with a small percentage of the requests we receive, such is our determination to allocate our resources and deliver the right products to the best of our ability, maintaining the high quality we're renowned for.
It's a fantastic pillar of our overall offering but there is of course a lot more to come.  We have several branded games in the pipeline which are a mix of bespoke and branded games, which we continue to offer going forward.
To be the leader in your space – I believe focusing on quality over quantity is always the best route forward – and we'll continue to assess each approach on its own merits and continue to produce content that drives value and growth for both ourselves and our partners. We're very excited for the year ahead – and have plenty to look forward to when it comes to new announcements, so watch this space!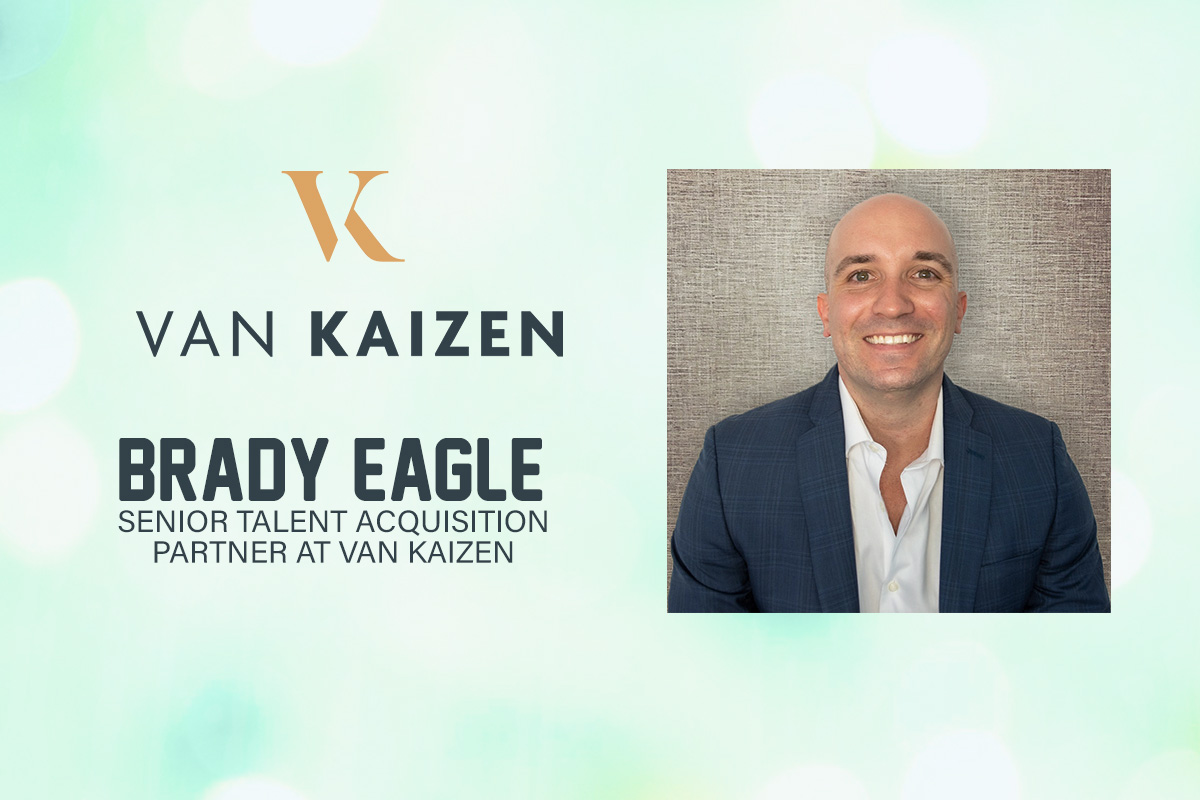 Operators and suppliers must attract the best talent in the business if they are to achieve their ambitious goals in what is a highly competitive market. We sat down with Brady Eagle from Van Kaizen to learn more.
Talent acquisition is one of the greatest challenges for organizations in North America to overcome, with the demand for experience and skill on both the operator and supplier sides high. But with the first half of the year marked by micro and macro-economic challenges, set against the maturing of the online gambling sector in the US and Canada, the pace and scale at which organizations recruit have slowed significantly.
With some of those challenges now behind us, it looks set to be business as usual for operators and suppliers when it comes to identifying and onboarding talent for the rest of the year. To learn more about current recruitment trends, including where the supply/demand balance currently sits, we spoke with Brady Eagle, Senior Talent Acquisition Partner at Van Kaizen.
How has the recruitment space in North America played out so far this year?
Recruitment in 2023 has been quite different to years past. Where there were hiring bursts from the end of 2020 to the end of 2022, the first half of 2023 saw a perfect storm of micro and macro-economic factors that hit all around the world, including North America, that slowed down the pace of talent acquisition.
These factors included the USA hitting five years post-PASPA with share/stakeholders telling companies to stop spending money and demanding they become profitable, and even layoffs hitting the iGaming sector which we hadn't really seen before.
Off the back of a challenging six months, the second half of the year was always going to be the timetable for companies to pick back up hiring. Come the end of July the speed at which companies were looking to onboard new talent accelerated ahead of the busy fall sports seasons, along with the continued anticipation of iGaming state expansion.
So, we have seen a steadying out of hiring across operators, suppliers, and the wider iGaming ecosystem (including newer niches in North America like media and affiliates), with the main hires coming across product, digital marketing and commercial roles including sales, account management, customer success, etc.
What have been the main challenges faced and what impact has this had on talent acquisition?
The biggest challenge in 2023 was the economy's ups and downs and the ripple effect this had on the industry. It was important to educate those in the iGaming space that the layoffs that were happening in the North American economy were mostly across the digital and B2C sectors and especially at the ecommerce power players (Meta/Facebook, Apple, Amazon, Netflix, Google) that had expanded exponentially during and post-Covid.
It was a reminder to clients that the iGaming sector isn't affected as much by economic volatility as other industries are, and that it can even see a slight uptick during an economic downturn. So, for roles in competitive spaces like product and digital marketing, companies need to continue with those hires before the next upturn when they will find themselves back in competition with organizations from both the iGaming and other sectors. This was a tough message to get across at times.
What are the biggest hurdles organizations are up against when it comes to attracting the best talent? How can these hurdles be cleared? What does talent expect from an organization?
One of the biggest hurdles is the competitiveness within North America's iGaming and sports betting space. With the industry being regulated for five years in the States, and even more recently in Canada in Ontario, it's become mainstream to the point where even the most novice of bettors and/or those interested in casino want to work within the industry. iGaming is seen to provide the stability that some industries currently lack, with the ability to grow versus more mature industries that have become stagnant.
These hurdles of identifying and hiring talent can be cleared by having a very streamlined interview process, from candidate introduction and interviews, to offer, to the onboarding stage, to the candidate starting with the company. So many times, we see the interview process get off to a great start only for the final interview and offer to happen after one or two weeks of waiting during which time the candidate has potentially moved on to another opportunity. In such a competitive market, companies just can't hand this sort of advantage to their rivals.
Where is the balance between supply and demand currently sitting? Which roles are in the highest demand?
In the iGaming and sports betting space, you'll always see product managers, digital marketing (especially acquisition and CRM) and commercial roles (sales, business development, customer success) as being those that companies are looking to identify top talent for.
When it comes to the supply and demand of candidates, companies very much have a need for iGaming/sports betting talent, especially for Lead, Manager, Director and above levels. They need these candidates to have started/built/conceptualized and led a product roadmap end-to-end, or for them to understand campaign management on the marketing side or have a good "rolodex" or client base to be able to "hit the ground running" on the commercial side. So, the supply-and-demand, while getting bigger as a whole, is still pretty finite for senior-level roles.
Do North American businesses prefer to hire from within the US/Canada? Or is there a preference for experienced talent from Europe? What is driving this?
Unfortunately, most companies in the US are tied to immigration laws where they are only able to use US citizens or those with a Green Card (permanent residency). Even more so now, we are starting to see companies (like those in other industries in the US) wanting candidates to be located within the metro where they are headquartered or have a hub so that they can be a weekly hybrid company. With that, we are seeing an advantage handed to those companies that are still offering fully remote working.
On the Canadian side, there's a little more flexibility, but most companies want to have the candidate based in Ontario and ideally within Toronto. But, if they are in a major metro area like Vancouver, Calgary or Montreal, there's scope for remote and hybrid working.
How's the recruitment space shaping up for the final quarter of the year?
Most companies have weathered the storm of the first half of the year, and things are starting to pick back up. With conference season in full swing with SBC Barcelona having just taken place and G2E in Vegas and SBC Latin America in Miami on the docket for the end of this year, you'll see companies celebrating their successes by hiring across sales and business development, marketing, and product.
The continued (and more recent) push is for those with iGaming and especially iCasino experience as there is hope for more states to launch iGaming next year – Rhode Island is ready and raring to go – and the need for them to start to prepare for that given how much of a revenue driver it is for organizations.
Any final thoughts you'd like to share about recruitment in North America?
I think that recruiting will be back to somewhat steady and normal levels in 2024. With the steadying of inflation (as of September, at least!) and potential new jurisdictions coming down the line or launching, it should be another exciting year for both operators and suppliers to continue to carve their way to more market share on the B2C side, or to be able to get in and bring their product to operators on the B2B side. At Van Kaizen, we look forward to supporting clients on the hiring side, along with finding that new adventure for candidates.
Romania Q&A w/ Danielle Calafato, CCO at Gaming Corps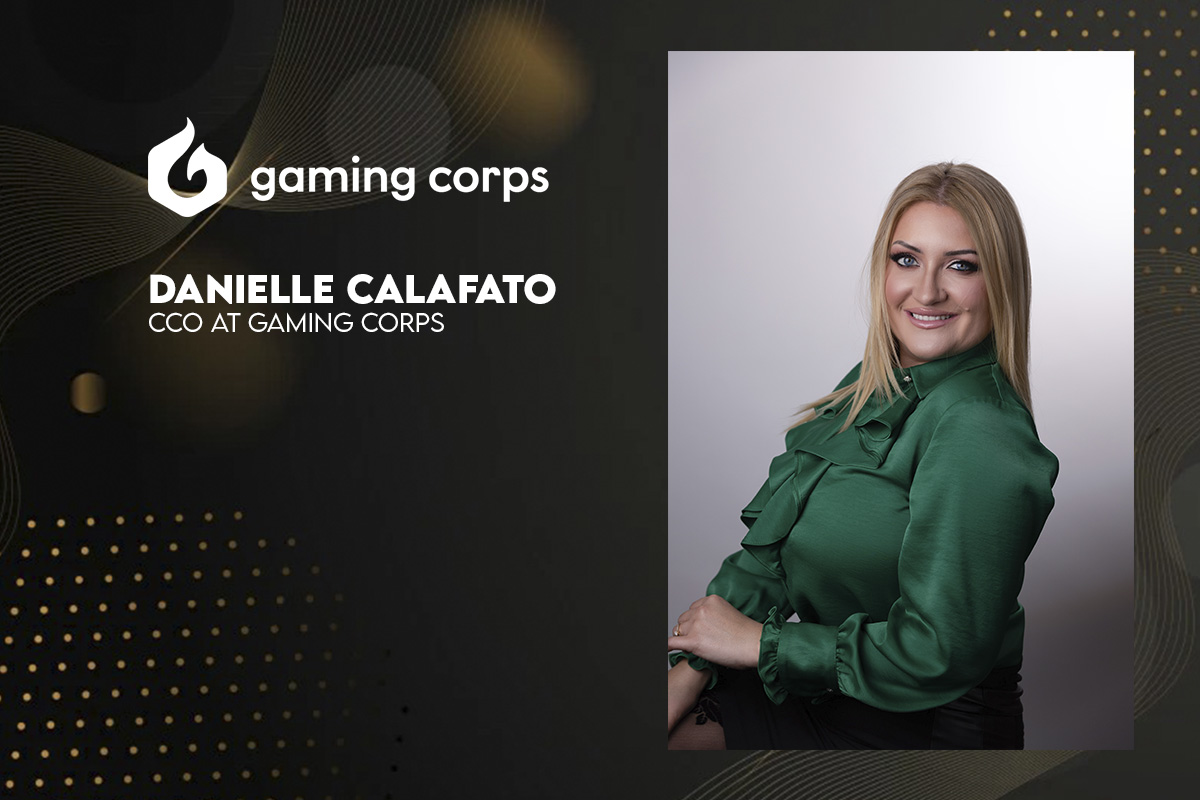 Reading Time:
3
minutes
Can you give us an overview of your operations in Romania and how significant a market this is for you? 
We're now live in Romania with six customers so far, and there's more in the pipeline. Romania has been a significant market for us due to the demographic of its players, who love non-traditional content.
In the early days it was a driving force for one of our key customers, which then helped us secure more agreements with casinos in the Romanian market. We're now looking for further growth there by onboarding more casinos and developing more slots which will have themes that will resonate well with players in this market.
However, we won't stop continuing to develop and being creative in the non-traditional space.
How would you assess the performance of your games in Romania so far? How have you tried to achieve cut-through in the Romanian market? 
Mines content has done really well, leading to some branded content being released in that market. Slot content is also on the up, but we expect to achieve even better performances out of upcoming themes such as Super Hot Stacks, which are themes and game mechanics that will suit Romanian players.
One client has streamed a number of our games such as Plinko, which we believe to be the first game of its type in the Romanian market. We'll ensure we continue developing in the non-traditional space for markets like Romania.
As a new presence in the industry with limited games, Romania has definitely been more significant for us than other markets, but there's still lots of room for growth.
There was even a TV advertisement broadcast via one client, when our Mines content went live.
How do your games appeal to players in Romania specifically? Have you tailored your games for this market in any way? 
Mines content has performed well, and we have had a couple of slot titles which have done ok.
We haven't created market-specific content as we aren't large-scale enough to do that yet. However, we are making sure we create new content that has themes that historically have resonated well with players in Romania. As mentioned earlier, we also believe our Plinko product was the first in this market, so we are innovating in the non-traditional space for sure.
How do you see the Romanian gaming market developing in the coming years?
For many years, Romania has been a market with a very traditional taste in games that has crossed over from land-based operations, hence the dominance of EGT, for example.
But what we have seen over the last few years is that more modern visuals and alternative game types have been slowly taking more and more market share. I believe that with the next generation of players not being as familiar with land-based products, we will see an even greater shift to our style of product.
Going forward, what are your main aims for the Romanian market? 
We have had real success with our arcade games to date and our very close partnerships with key players in the market have seen the majority of the remaining operators want to work with us.
This has put us in a position where we now have distribution to most online players. As the quality of our slot content continues to improve, we really want to see this start to resonate and build a brand identity with the Romanian slot players, in the same way we have done with arcade games.
How important a role will the Romanian market play in Gaming Corps' overall operations? 
It is a very highly-regarded market and a lot of operators consider the bigger Romanian operators to be very valuable.
Seeing our content being pushed, while further developing close relationships with Romanian operators, will only drive our overall performance and should significantly increase the desire for our games across this part of Europe.
Game Changers: A Roundtable on the eSports Revolution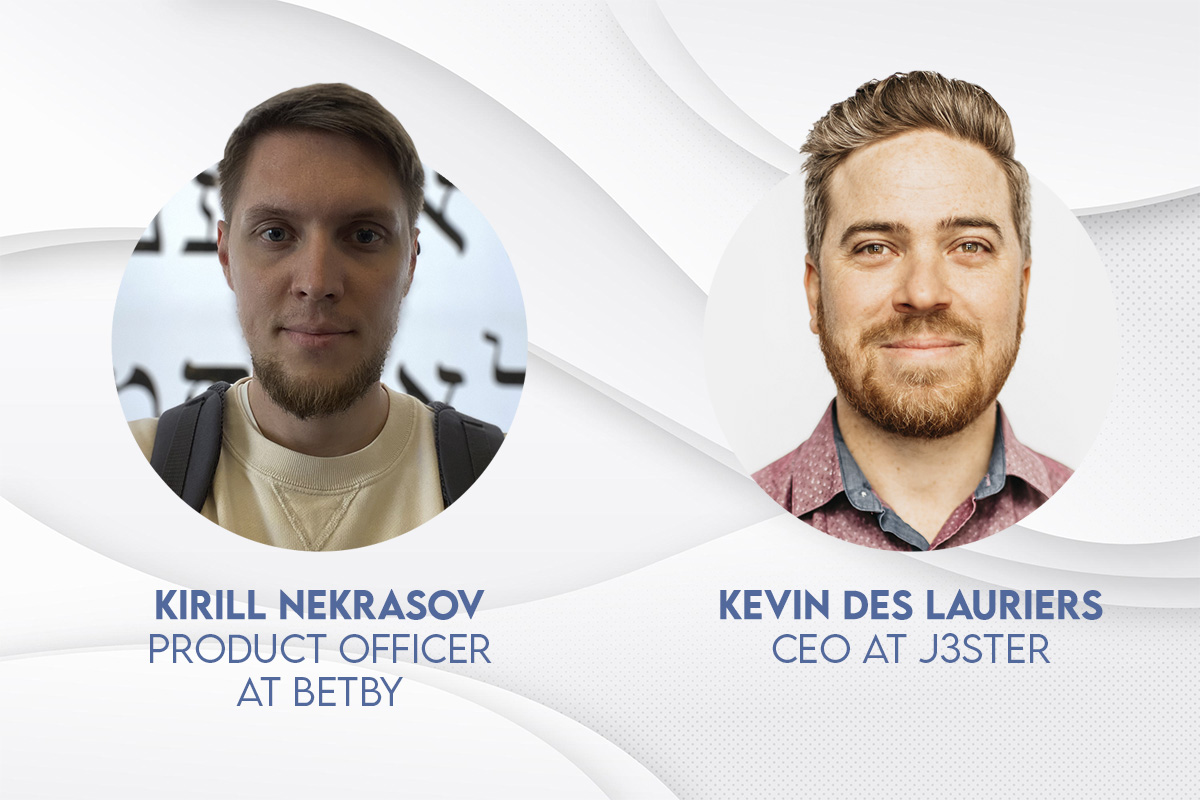 Reading Time:
6
minutes
Over the last decade, a significant cultural shift has occurred in the entertainment industry. Esports, the organized and competitive form of video gaming, has gone from a fringe interest to a global sensation, captivating millions of fans and bringing in billions of dollars in revenue. This rapid rise has not only transformed gaming from a casual hobby to a legitimate profession but has also firmly established itself in mainstream culture, challenging traditional sports and revolutionizing the entertainment industry as a whole.
Esports, short for electronic sports, has evolved into a flourishing industry encompassing competitive gaming, live events, sponsorships, media coverage, and an ever-growing fan base. As technology advances, so does the potential for esports to redefine what it means to be a spectator and participant in the world of sports and entertainment. With a structure that mirrors traditional sports leagues, including professional teams, star players, and devoted fan communities, esports has become an influential force, making a significant impact on the gaming world and broader society.
For this roundtable, European Gaming spoke to Kevin des Lauriers, CEO at J3STER, and Kirill Nekrasov, Product Officer at BETBY to delve deeper into the rise of esports, examining the factors behind its explosive growth, the influence it wields across various industries and the exciting possibilities that lie on the horizon. By understanding the transformative power of esports and the remarkable journey it has undertaken thus far, we gain insights into a phenomenon that continues to reshape entertainment, challenge societal norms, and captivate a generation of enthusiasts.
How is the rise of esports changing the way people interact with games?
KDL: Globally, we're seeing a big increase in arenas being built specifically to draw in fans of esports. We're also seeing a rise in LAN events across the world, with competitive and even casual players now putting together teams in order to get involved. Smaller sponsors are putting on more tournaments, and there seems to be a plethora of new leagues being created for any and every game imaginable – not just the usual titles, such as Warzone and League of Legends.
KN: There is a vast increase in viewers who passionately follow certain teams and particular disciplines within esports, whether that be soccer, ebasketball or any other sport that they like. This engagement ultimately acts as the spark for viewers to become participants, following in the footsteps of their favourite esports players, getting involved at an amateur level and engaging with the esports that they enjoy most.
Influencers are often the faces of esports. What impact do these figures have on the industry?
KDL: In the industry, we're in an interesting spot where influencers currently have a lot of power. Prominent players can discover and highlight exploits in games, effectively pushing game publishers to release patches and fixes more frequently. These publishers are also clamouring to release new features to keep these influencers happy and engaged, otherwise they risk them moving on to the next big thing.
There are armies of community managers working with game publishers, ready to provide influencers with gifts such as giveaway items for their fans, card packs, in-game content such as skins and more. Winning these influencers over is a surefire way to garner a positive reception in the esports sphere.
KN: In many industries, influencers are becoming more high-profile, garnering trust amongst audiences and shaping trends. These people within the esports industry are no different, whether they are players who were already in the public eye, or streamers who have amassed an organic following. However, the impact of these figures can both be positive and negative.
If influencers enter the world of esports solely to generate quick success and garner hype, without having an esports background or a noticeable passion, then this can have a negative impact on the long-term development of the industry. If they do not enjoy the content, or understand the complexities and depth of esports, passionate fans will see through this attempt to engage with them and be turned away.
This can reduce the quality of new entrants. Some may also use their popularity to promote products or events that do not align with the values and needs of the esports community. This can also create a negative perception among fans.
Following that, what is the main appeal for both players and influencers to get involved in esports?
KDL: Most influencers are pros (or ex-pros), which effectively makes this relationship analogous to the classic sports commentators. They educate us on how good these "new players" are, and what we can strive to become – or simply admire from afar.
However, pro esports players arguably aren't as well-known today as the players we grew up with in classic sports. Some influencers host watch parties of big esports events, helping their fans to understand a little bit more about the teams and their players, which opens it up further for newcomers to get involved.
KN: Doing something you love and are passionate about, and competing at a competitive level cannot be underestimated. Entering esports, whether as a participant or influencer, should be a long-term commitment rather than just a temporary one. The esports community is incredibly passionate and this is a key selling point to getting involved, to be surrounded by like-minded people who care about the industry.
Being fully committed can bring a long-term career, and being able to participate in professional competitions, and potentially creating your own brand and personality that generates a following.
In your own opinion, how do you think you're pushing innovation within the esports industry?
KDL: On paper, J3STER is everything that Twitch influencers and viewers can wish for – community, engagement and monetization. We focus on creating lines for each influencer based on their match data, with the odds generated being unique to that influencer and their community.
Our mission is to increase the influencer's ability to monetize without requiring any further work. J3STER does all of the work through seamless API integrations. Influencers can sign up through their Twitch account, connect their game data through our publisher API connections, and then send the link out to their viewers. This process can be completed in less than one minute.
For viewers, they have an alternative to tipping through Twitch streams, as each bet placed through J3STER gives the viewer the opportunity to tip the streamer directly. Of course, when there's a bet on the line, each viewer is much more engaged in the outcome of the influencer's match.
KN: BETBY has been actively innovating the esports industry since its inception. We started our journey in esports with the Betby.Games project, which is a unique opportunity for bettors to wager on the most popular esports disciplines, providing 24/7 availability, and minimising human error.
Something which is a big bonus to our brand is our trading department, with many being esports fans themselves. Because of this, they are actively searching for new and unique markets and tournaments for our brand to be involved with, and expanding our offering. BETBY was the first company to offer its customers markets on the Pokémon UNITE Championship, Team Fortress 2 and Trackmania.
Of the latest product releases, it is worth highlighting our Betbuilder, which allows you to make combo bets within a single match, and which has already gained recognition among esports fans thanks to the exciting nature of these types of bets.
What are your predictions for the future of esports?
KDL: The eyes on esports have now reached the point where marketers simply cannot resist or oppose it any longer. I believe that, within the next five years, we'll have more people tune in to watch a major esports competition than will tune into the Superbowl.
It's also absolutely plausible that esports will very soon have the same energy behind it that the World Cup has – but this will require influencers with the necessary reach and power. Also, which game will headline? Will it be League of Legends, one of the biggest and longest-standing esports games, or perhaps Counter-Strike? Call of Duty is also another contender, as its recent huge rise in popularity is notable.
If the legions of gamers and influencers within the esports industry cannot decide on a headlining game – in order to give esports an 'identity' – everything will continue to be grouped under the umbrella of 'esports', which could diminish its potential. Evolution is necessary, and I believe it'll happen very quickly.
KN: The esports industry will certainly continue to grow and become even more professional. In the context of betting, this will mean a transition to a more professional relationship between market participants, whether it is obtaining broadcast rights or using data.
For spectators and fans of esports, the events will become more exciting as participation increases. We are also seeing a strong development in production standards from tournament to tournament, and this is really incredible to see. In addition, I personally expect an active expansion of esports on mobile devices which will widen the audience and will also help the emergence of a couple of exciting new disciplines in the industry.