IronSource: Top advertising mediation platform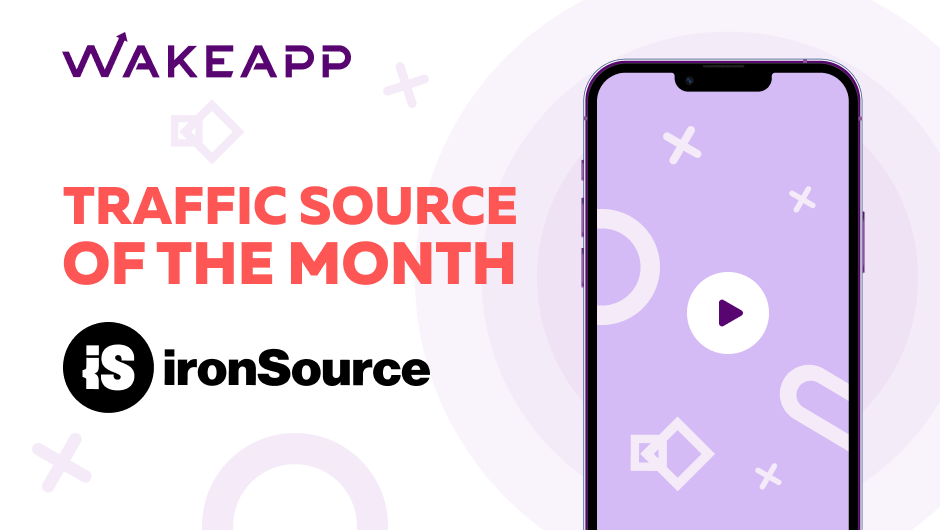 Reading Time: 7 minutes
WakeApp continues its educational rubric for mobile app marketers "Source of the Month".
Why are we doing this?
If earlier, in order for an application to become popular among users, it was simply necessary to create a unique program that has no analogues and connects the client and the service, today this is not enough. The number of applications in the app stores has reached unprecedented heights: 2.6 million in Google Play and almost 4.5 million in the Apple App Store (Statista).
The WakeApp team decided to help novice marketers, partners and specialists in the mobile app promotion market to be aware of the latest GEO trends and traffic sources and promotion features in them. This time we would like to introduce readers to an equally well-known source of traffic and a tool that specializes in promoting mobile applications – Iron Source.
IronSource is a top ad mediation platform and one of the largest mobile app monetization platforms operating in the mobile advertising market since 2010. The platform allows developers to monetize their products, and our clients receive large volumes of high-quality traffic from all over the world. Thanks to automatic costing mechanisms, for each ad impression, developers receive the highest possible payout, and advertisers receive a lead.
In November 2022, IronSource partnered with Unity to form the industry's leading in-app creation and advertising platform.
Facts about IronSource:
Industries: Gaming, Mobile App Installs
Payment Models: CPA, CPC, CPCV, CPE, CPI, CPL, CPM, CPS, CPV, Flat Rate, Revshare / ROAS
Audience:3 billion
Applications: +80 000
87% of the top 100 Google Play and Apple Store apps are connected to IronSource
In November 2022, IronSource announced the end of its merger with Unity Ads.
50% Research and Development
Year of foundation – 2010
IronSource provides ready-made ad units with several modern ad formats. An advertiser can capture the attention of users through both impressive reward-per-view videos and interstitial ads and banners.
To attract traffic, it is proposed to use the following advertising formats:
Rewarded videos. The format is most effective in building mutual trusting relationships with the audience through an equal exchange of values.
Advertising that works on the principle of mini-shops. The user is presented with a list of actions for which he can receive some valuable reward. The tool allows you to increase revenue from traffic monetization, increase audience engagement, and keep it in the application longer.
Interstitial video ads. A tool for monetizing traffic using creatives that involve the user going to the advertiser's website within the software. Allows you to earn money without interrupting the user from using the application.
Rewarded interstitial ads. A format for attracting large amounts of traffic within the application by rewarding users for watching videos. Appears during natural user transitions.
The format with the simplest integration algorithm in the application and high demand from advertisers.
Each of the available IronSource formats is an effective tool for attracting potential audience within the application.
IronSource is one of the most popular ad mediation platforms to not only increase app revenue, but also increase your effective CPM. Through IronSource, you can work with several ad networks at once and integrate through a single SDK.
You can choose from 15 ad networks available on the platform. IronSource will manage them for you, which will save your time and make the process of attracting traffic as comfortable as possible. The uniqueness of IronSource is that with its help you can track key indicators such as: DAU, ARPDAU and engagement.
Ad networks connected to IronSource and using its traffic:
AdColony
AdMob
Amazon
AppLovin
Chartboost
Facebook
Fyber
HyprMX
InMobi
Maio
Mintegral
myTarget
Tapjoy
UnityAds
Vungle
Today, IronSource is included in the arsenal of all major market players. A wide range of targeting options brings some advertisers more than half of all incoming traffic, which once again proves the effectiveness of the platform. The platform independently filters incoming traffic and filters out fraud and irrelevant users.
Features of IronSource:
Access to detailed reporting tools to increase traffic monetization revenue.
IronSource ads are rigorously tested and do not interfere with application performance.
Access to auction rates in real time.
A/B testing. The system offers 3 powerful testing tools to optimize the process of attracting traffic.
Simple dashboard.
Setting up an advertising stream with adaptation for different audience segments.
Separate bids for each platform/publisher/app within the advertising campaign
Separate rates for each geo within RK
Integration with AppsFlyer: CPI and cost
Creative Tracking
Import bids / bids / CPI without waiting for a manager
Disabling / enabling advertising campaigns on your own
A/B testing of creatives: endcards, video
Fast tech. support
Full staking support by the IronSource team
Disadvantages of IronSource:
Heavily loaded technical support
No notifications to re-roll or stop an ad campaign
The funnel in IronSource is practically no different from other sources of in-app advertising. Users see in-app ads, click on the ad and go to the landing page and app card inside the marketplace. A large selection of high-conversion formats allows you to interest users in the advertised product and encourage them to switch.
High-quality optimization tools, a wide range of targeting options and highly efficient IronSource algorithms allow you to find interested target traffic and significantly save your advertising budget.
How can a marketer use IronSource?
In order to start using the advertising network, you need to register here.
Fill in all the required fields: full name, password, company name, city and country.
After filling in the fields, an email will be sent to the specified email address. Confirm your email to complete registration.
Step 1. Create an advertising campaign

In the left menu, select the Promote item, and then in the opened window, click Campaign → +New.
Step 2. Filling in basic information
Specify the name of the advertising campaign
Add a link to the application
Choose a payment model
Determine your minimum auction bid
Step 3. Set up attribution
Add click link (Click URL)
Add a link to the impression (Impression URL)
Step 4: Targeting
Advertising format. Choice of Interstitial or Rewarding video.
Device type. Mobile phone or tablet.
OS version. Android or IOS.
Publication planning. By default, the campaign starts immediately after the settings are completed. If you do not plan to launch an advertising campaign right now, select "Set dates".
Step 5. Setting the budget
Allows you to set a single daily budget for all advertising campaigns.
By countries. Allows you to set the daily budget for each country separately.
 Interesting! The Iron Source functionality allows you to adjust and change the bid within the campaign by choosing certain publishers with higher CR, thus effectively allocating the budget.
Step 6. Setting up country targeting
With IronSource, you can create up to 15 ad groups depending on the GEO.
Step 7. Working with creatives
We can create our own unique creative or choose from those offered by the platform.
To create a creative you need:
Specify a name for creative groups
Choose ad format
Video and carousel
Video and full screen
Video and interactive card
game format
Select language
Advertising is ready to go!
How is IronSource used at work in WakeApp?
Many of our clients are already connected to IronSource and are successfully getting positive traffic. I would like to note that IOS applications are especially well promoted in IronSource, the site complies with all Apple requirements regarding the preservation of personal data and respect for their confidentiality
The platform allows us to fine-tune the target audience, so our clients receive only relevant and profitable traffic. Extensive targeting settings allow you to comply with all the wishes of advertisers and attract only those users who are potentially interested in the product.
IronSource is one of the most popular ad mediation platforms that allows advertisers to drive high volumes of quality traffic using modern ad formats. Among marketers, IronSource is considered one of the most effective and popular sources of in-app traffic.
IronSource is one of the 30+ sources our media buyers use to promote their WakeApps.
For more than 5 years at WakeApp, we have been using this traffic source for the convenience of our clients, whose goal is to attract a young and, at the same time, solvent audience.
About the rubric: Every month we will issue instructions for promotion: by traffic source and by GEO traffic, talking about the features of promotion in a particular region, sharing prohibitions and life hacks when promoting in a particular source. Think of it as a mobile marketer's desktop guide.
About us: WakeApp is an international mobile marketing agency with over 9 years of experience in the market. It is a leader in the development and promotion of gaming and non-gaming mobile applications in e-com, video streaming, food delivery, sport, utilities, finance verticals. Earlier in 2022, WakeApp received The Media Agency of the Year at Sigma Asia Awards, in 2021 the agency placed in 5 categories of the 13th edition of the AppsFlyer Performance Index XIII.
Skill Gaming Market Size to Surpass USD 85.34 billion by 2030, exhibiting a CAGR of 13.3%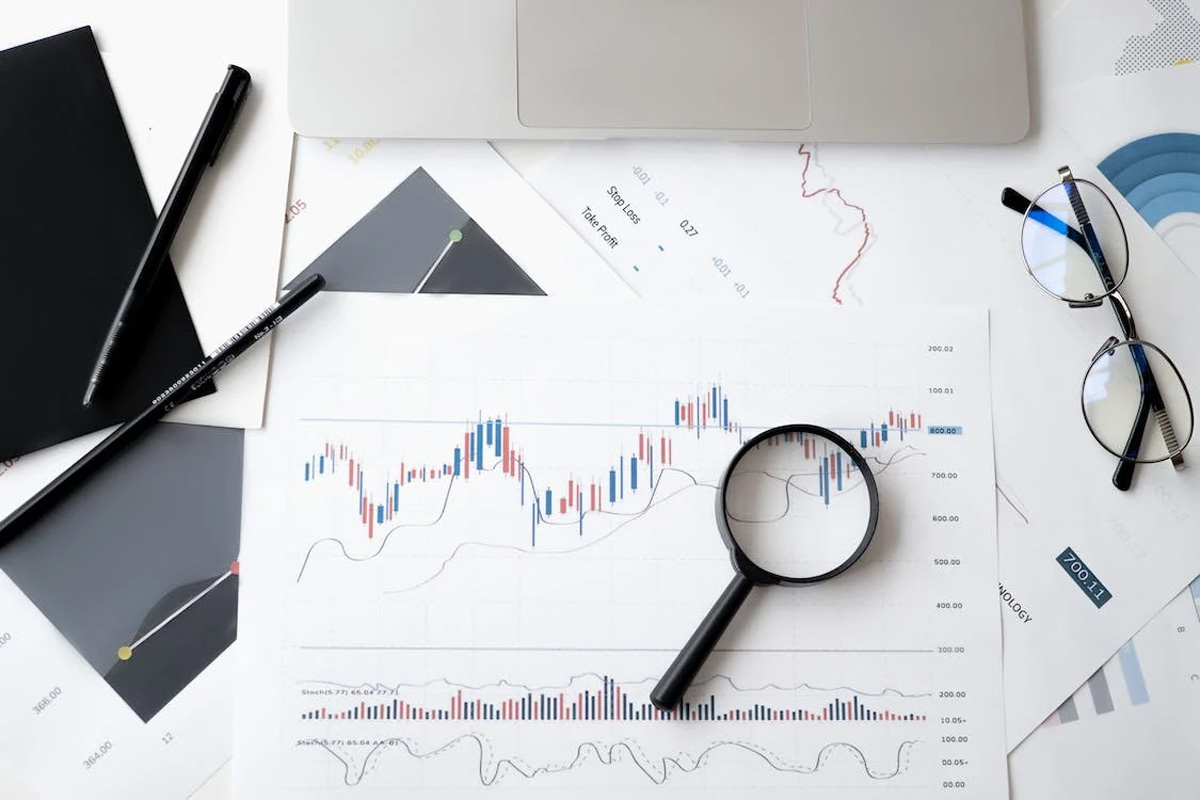 Reading Time:
3
minutes
The global skill gaming market size was USD 30.99 billion in 2022 and is projected to reach USD 85.34 billion by 2030 at a CAGR of 13.3% during the forecast period. Fortune Business Insights presents this information in their latest research report titled "Global Skill Gaming Market Forecast, 2023-2030."
Gamers and developers are attracted to skill-based games for mental challenges, social interaction, and competitive opportunities. The scope of this study includes the platforms and games which require the players to compete and utilize real currency with other players. Such games are considered into casino games, board games, sportsbooks, puzzle games, word games, and poker.
Key Industry Developments:
March 2023: Dream11 in partnership with Legends League Cricket as the Official Fantasy Partner for the LLC Masters tournament. The tournament featured three teams – Asia Lions, India Maharajas, and World Giants.
Key Takeaways
Skill Gaming Market size in North America was USD 8.77 billion in 2022
Rise in Gaming Applications Usage during the Pandemic Led to Market Growth
Rising Demand for Advancement in Internet Technology to Drive the Market Growth
Board Based Segment to Dominate due to Consumers' Tendency to Switch to Alternative Board Games
Discover the Leading Players Featured in the Report:
"Companies leading the global Skill Gaming Market are Skillz, Inc. (U.S.), Arkadium, Inc. (U.S.), AviaGames, Inc. (U.S.), GameDuell GmbH (Germany), GSN Games (U.S.), Junglee Games (U.S.), Big Fish Games (U.S.), Sporta Sports Technologies Private Limited (India), Triumph LLC (U.S.), Game Taco Inc. (U.S.)"
Report Scope & Segmentation
| | |
| --- | --- |
| Report Coverage | Details |
| Forecast Period | 2023 to 2030 |
| Forecast Period 2023 to 2030 CAGR | 13.3% |
| 2030 Value Projection | USD 85.34 billion |
| Base Year | 2022 |
| Skill Gaming Market Size in 2022 | USD 30.99 billion |
| Historical Data for | 2019 to 2021 |
| No. of Pages | 120 |
| Segments Covered | By Skill Type, Game Genre, and Region |
Drivers & Restraints
Turbocharging Gaming Speed of the 5G Network Augments the Development of Skill-based Games
Unlimited internet facilities and emerging 5G coverage are progressively becoming the new norm globally, subsequently complementing mobile gaming. 5G offers better download speeds and lesser latency during gaming.
Legislation and rules regarding different industries vary from country to country in various regions. When it comes to skill-based games, they are also often confused with gambling, which is restricted in several countries.
Segmentation
By Game Genre
Card Based
Board Based
Dice Based
Tile Based
Word and Number Based
Puzzle-Based and Animated Games
By Skill Type
By Industry
BFSI
Cloud & Data center
Government
Energy & Utilities
Healthcare
Automotive
Others (Gaming, Retail & Consumer Goods, and others)
By Region
North America
Europe
Asia Pacific
Middle East & Africa
South America
Regional Insights
North America Dominated the Market Owing to Increasing Demand for Mobile Devices
North America led the market share in 2022. North America witnessed an exponential growth owing to the production of mobile devices and the availability of new consoles in the North America market.
Europe is estimated to grow with a noteworthy CAGR during the projected period. The growth of the gaming sector has led to the development of new gaming platforms, such as subscription-based services and cloud gaming, that give players access to skill gaming.
Competitive Landscape
Prominent Key Players Focusing on Partnerships and Acquisitions are Expanding their Product Offerings
Skill gaming companies form strategic collaborations and alliances to enlarge the technologies, business, products, and other offerings with year-on-year revenue growth. Mergers, partnerships, and collaborations differ as per the business requirements, such as the enlargement of the product portfolio, which helps grow their presence and acquire a new customer base.
FAQs
How big is the Skill Gaming Market?
The Skill Gaming Market size was USD 30.99 billion in 2022. It is expected to reach USD 85.34 billion by 2030.
How fast is the Skill Gaming Market growing?
The Skill Gaming Market will exhibit a CAGR of 13.3% during the forecast period, 2023-2030.
Amusnet to Participate in SBC Summit Barcelona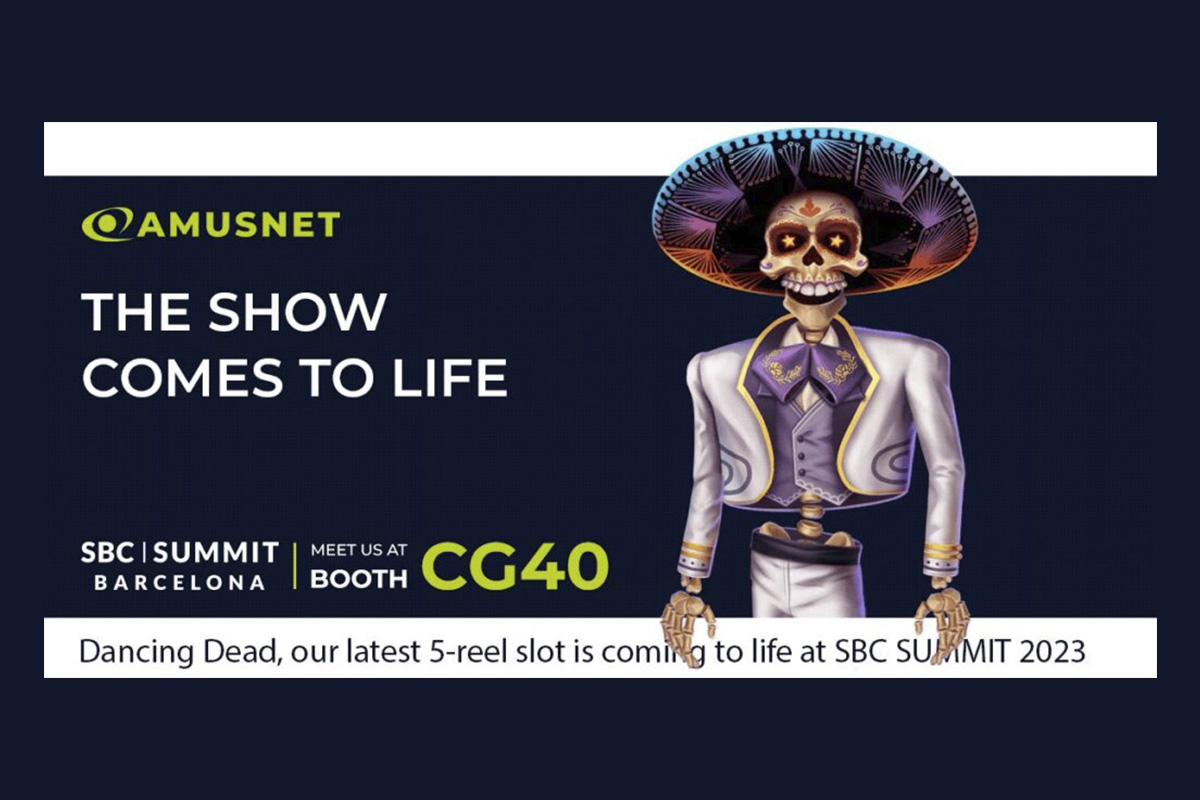 Reading Time:
2
minutes
Amusnet is going to participate in the 3rd edition of the SBC Summit Barcelona, to be held on September 19-21 at the Fira Barcelona Montjuïc, Spain. At the event, the company will act as a Premium Sponsor, in addition to showcasing its latest products for the online industry.
At booth CG40, the leading international iGaming provider will showcase its most famous casino products such as 20 Golden Coins, Fruits & Gold, Candy Palace, 20 Bulky Fruits and Cocktail Rush, as well as its renowned Live Casino titles like Vegas 500x Roulette, Dynamic Roulette 120x and European Roulettе. The company will be also presenting its newest captivating 5-reel slots Cavemen & Dinosaurs and Dancing Dead, emphasising on its diverse and ever evolving gaming portfolio. Cavemen & Dinosaurs, releasing on September 19, features thrilling elements such as free spins with random wilds and retrigger options, Instant Win and a gamble feature for added excitement. Dancing Dead, set to debut in October, promises an exhilarating gaming experience with a range of exciting features including Expanding Wilds, Pick Me Bonuses and a Gamble mode, providing players with even more ways to enjoy and win with this thrilling new slot inspired by the traditional Mexican feast Day of the Dead. To add an engaging entertainment at the Amusnet booth, visitors will have the unique chance to participate in a 360-degree video activation, dedicated to the upcoming Dancing Dead slot release and seize the opportunity to win premium prizes. As a tradition, Amusnet will elevate the event atmosphere by offering an exclusive cocktail menu, inspired by its most famous slots.
Amusnet will have the honour to be among the sponsors of the 10th edition of the SBC Awards 2023, which will take place on the final day of the SBC Summit Barcelona on Thursday, September 21 at the remarkable winery venue of Caves Codorniu in Barcelona. The leading international provider's nomination in two categories, including Casino/Slots Developer of the Year, reaffirms Amusnet's strong standing in the iGaming industry, underscoring its dedicated efforts in delivering cutting-edge casino technology appreciated by partners and players globally. The nomination for Employer of the Year serves as a testament to the company's commitment to creating a workplace where employees feel valued, motivated and engaged. Furthermore, as a Premium Sponsor of the event, Amusnet will be supporting the Football Tournament, the Sports Betting, Casino and iGaming Zone and the Official Senior Executive Party at Shoko.
888 Appoints Sean Wilkins as CFO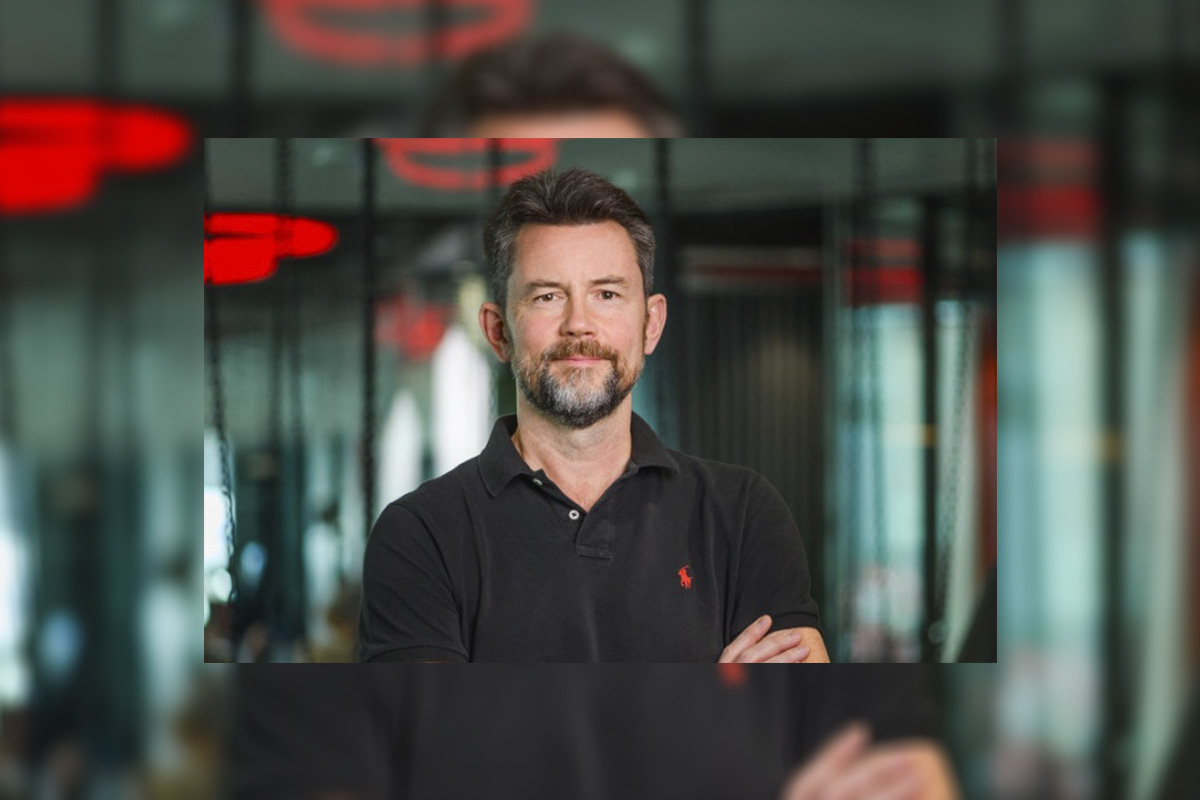 Reading Time:
< 1
minutes
William Hill and Mr Green owner 888 has announced the appointment of Sean Wilkins as its new chief financial officer, effective February 1, 2024.
Wilkins has 17 years of experience in CFO roles at both private and public companies, having most recently held the position of Group CFO of Superbet, an omni-channel betting and gaming business with operations primarily across Romania, Poland, Serbia and Belgium.
Prior to this, he held CFO roles at several consumer-facing businesses including Big Bus Tours, Domino's Pizza, Tesco Malaysia, Tesco Telecom and O2 Asia.
Current CFO Yariv Dafna will step down from his role and the board on October 2 following an orderly handover of responsibilities to chief strategy officer Vaughan Lewis, who will also assume the role of interim CFO until Wilkins joins.
Executive chair Lord Mendelsohn said: "In addition to having an in-depth understanding of the betting and gaming industry, Sean brings a wealth of relevant experience gained in CFO roles at international businesses, where he has demonstrated a strong track record of value creation."