AGA Kicks Off Responsible Gaming Education Month, Celebrating 25th Anniversary of Industry's Commitment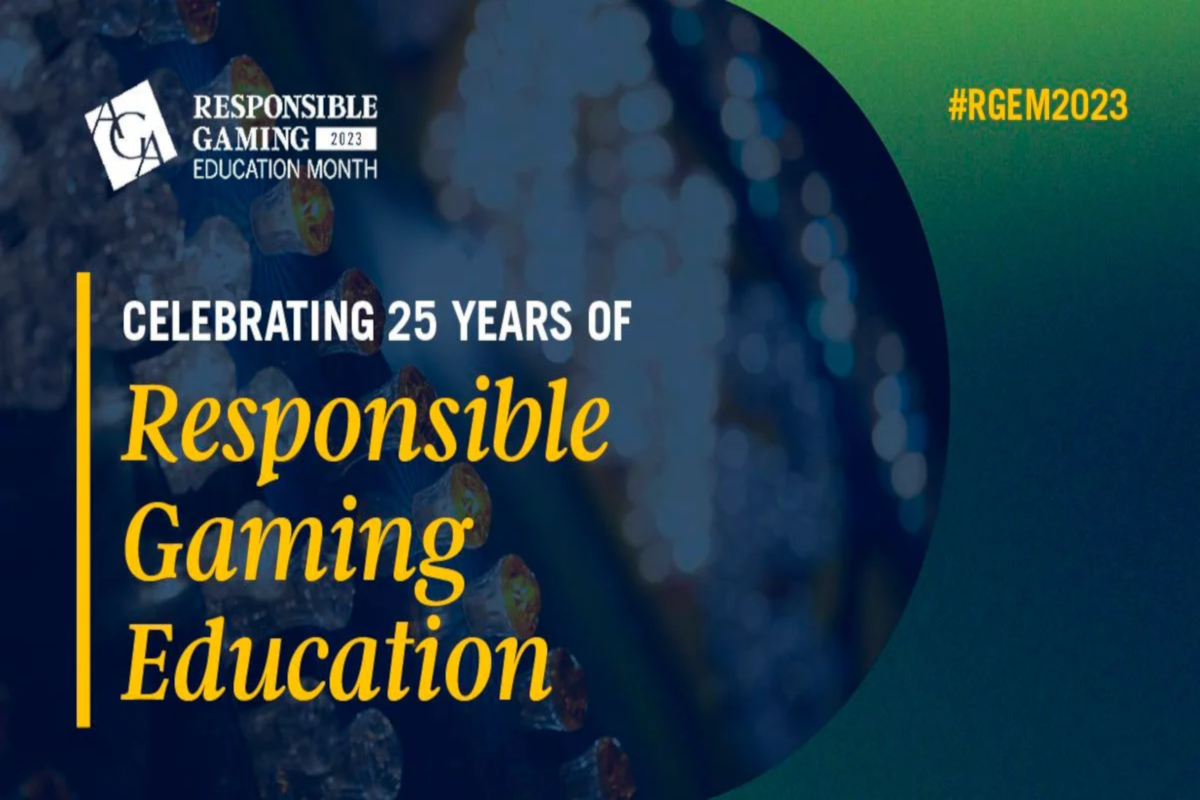 Responsible gaming awareness remains high as legal industry expands
The American Gaming Association (AGA) commenced Responsible Gaming Education Month (RGEM) 2023 today with new consumer survey data showing the strength of responsible gaming awareness.
As legal gaming expands, consumers continue to report high levels of responsible gaming engagement with 84 percent of past-year gamblers aware of at least one responsible gaming resource, including 91 percent of sports bettors.
Past-year gamblers also report high confidence in the effectiveness of responsible gaming tools, policies and initiatives. Three-quarters or more of players consider the following measures effective ways to encourage responsible play:
Deposit limits (85%)
Time limits (78%)
Wager limits (77%)
Employee training (77%)
Industry code of conduct (75%)
"Our industry's success is based on earning customer trust, providing safeguards for responsible gaming and implementing tools that our customers engage to bet responsibly," the Responsibility Vice-President for the AGA, Cait DeBaun, said. "Today's data shows our united effort to elevate responsible gaming is clearly resonating with players and shaping a safer gaming landscape."
Importantly, as legal sports betting grows in new and existing markets, the survey underscores the value of advertising in driving responsible gaming awareness. More than half (53%) of sports bettors report seeing an increase in responsible gaming messaging over the past year.
Marking the industry's 25th annual celebration of responsible gaming in September, RGEM 2023 will feature four weekly themes that the industry will activate on:
Empowering customers to play responsibly | September 1 to 10
Legal, regulated gaming protects players | September 11 to 17
Building a responsible gaming culture within | September 18 to 24
Advancing responsible gaming with research | September 25 to 30
"This month provides a focused opportunity for the gaming community to come together to highlight and advance our efforts," said DeBaun. "We look forward to joining with our members, regulators, leagues, media and all stakeholders to uphold our collective responsibility for responsibility."
Find full RGEM details and resources to participate including a toolkit for turnkey activation here.
Background
Beyond regulatory commitments, AGA members agree to abide by the Responsible Gaming Code of Conduct and Responsible Marketing Code for Sports Wagering; voluntary commitments that set a high standard to protect players.
AGA's Have a Game Plan, Bet Responsibly campaign will also feature prominently during RGEM 2023, bringing together leagues, teams, operators and other sports betting stakeholders to educate consumers on responsible wagering.
34 states and the District of Columbia feature operational commercial gaming markets including casino gaming (27), sports betting (30) and iGaming (7).
Methodology
YouGov, on behalf of the AGA, conducted an online survey from August 3 to 10, 2023, among a nationally representative sample of 2,018 Americans aged 21 and over. The margin of error is +/- 2 percent and greater among subgroups.
Unregulated 'Skill' Machines are Games of Chance, Say Two-Thirds of Americans Familiar with Them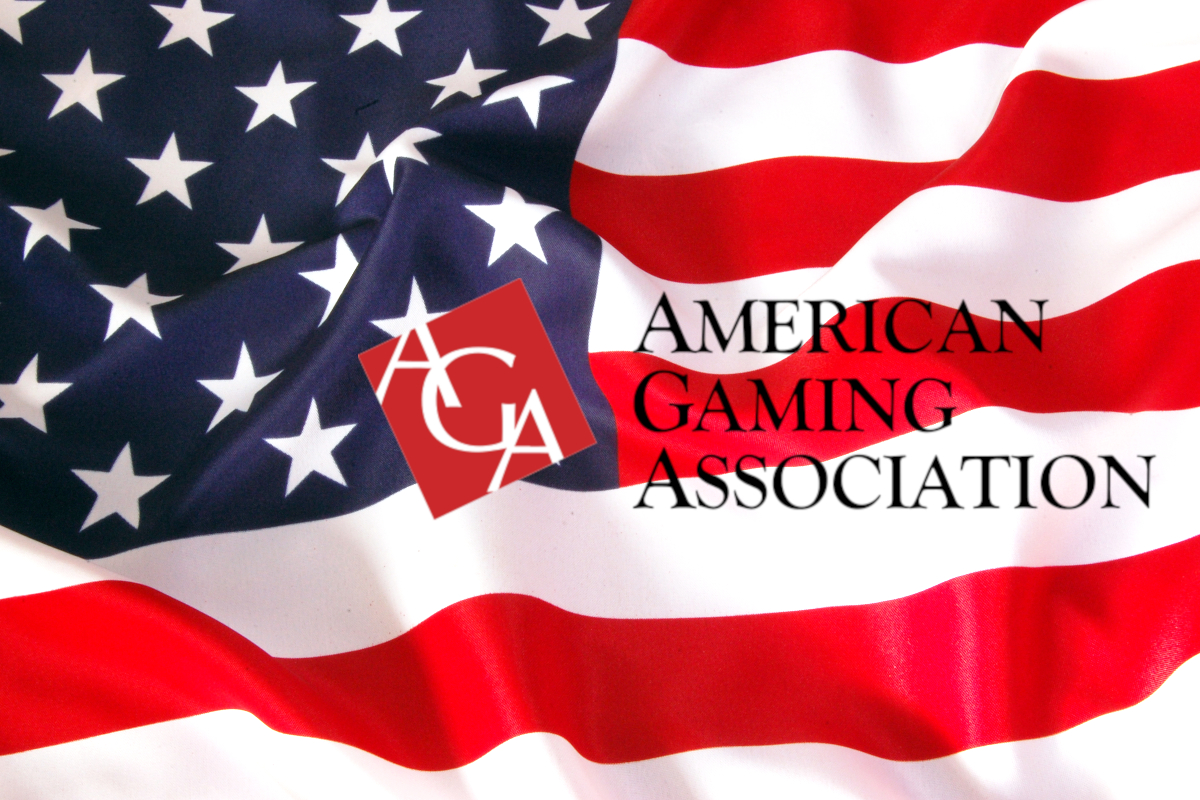 New AGA data shows majority of Americans concerned about dangers of 'skill' games
Among Americans familiar with unregulated 'skill' machines, a decisive majority recognize that these devices are games of chance, not skill, according to new American Gaming Association (AGA) data. Two-thirds (65%) of those who are familiar with 'skill' games say that they are no different from slot machines where wins are based on random chance and that even a skilled player cannot reliably influence the outcome.
"Unregulated machine manufacturers have built their businesses by duping consumers and small businesses while avoiding taxes, oversight and consumer protections," the President and Chief Executive Officer for the AGA, Bill Miller, said. "These results are further evidence that Americans see these machines as a threat that should be eliminated, not regulated."
'Skill' machines are often found in convenience stores, bars, strip malls and other community establishments, operating outside of the regulated gaming marketplace. Previous AGA research estimates that 580,651 unregulated gambling machines exist in the United States, constituting 40% of all gambling machines nationwide.
The survey also reveals those familiar with 'skill' games overwhelmingly view the machines as negative influences in their communities:
71% say 'skill' machines lack the player protections that are available to players in casinos.
64% agree 'skill' machines are too easily accessible to children.
56% say 'skill' games increase the risk of crime and endanger employees and customers of businesses where devices are located.
Upon learning that 'skill' machines are taxed at a far lower rate and lack the same regulatory oversight as casino slot machines, two-thirds of Americans familiar with 'skill' games (64%) express concern about the presence of such devices in their communities.
"Keeping America's gaming industry strong, safe and responsible can only be done through the robust infrastructure of the well-established legal market, not by rewarding bad actors with half-measures that fail to address the dangers of unregulated gambling," Miller said.
The new AGA data comes as the AGA and other industry stakeholders testify today during a Pennsylvania Senate Democratic Policy Committee hearing on the presence of 'skill' games in the state, hosted by Chairwoman of the Senate Democratic Policy Committee, Senator Katie Muth. The hearing will be held at 11am ET at the Radnor Township Municipal building in Wayne, PA (301 Iven Ave., Wayne, PA 19087) and can be streamed online.
Background
While most Americans see 'skill' games as similar to traditional casino slots, AGA findings show for every dollar bet by consumers, regulated machines in Nevada keep 7.2 cents on average, while unregulated machines keep 25 cents.
Americans wager $109 billion each year with unregulated 'skill' machines according to AGA estimates, at an annual cost of $8.7 billion in state taxes and $27 billion in legal gaming revenue.
In 2022, the legal gaming industry generated a record $13.49 billion in direct gaming tax revenue paid to state and local governments, not including billions more paid in income, sales and other taxes.
Policymakers, regulators, consumers and gaming industry stakeholders and allies can find resources to join the fight against illegal gambling at StopIllegalGambling .org.
Methodology
Kantar, on behalf of the AGA, conducted an online survey from August 11 to 18, 2023, among a nationally representative sample of 2,002 American voters aged 21 and over. The margin of error is +/- 2% and greater among subgroups.
Commercial Gaming Revenue Surpasses $16 Billion in Q2 2023 with Tenth Consecutive Quarter of Growth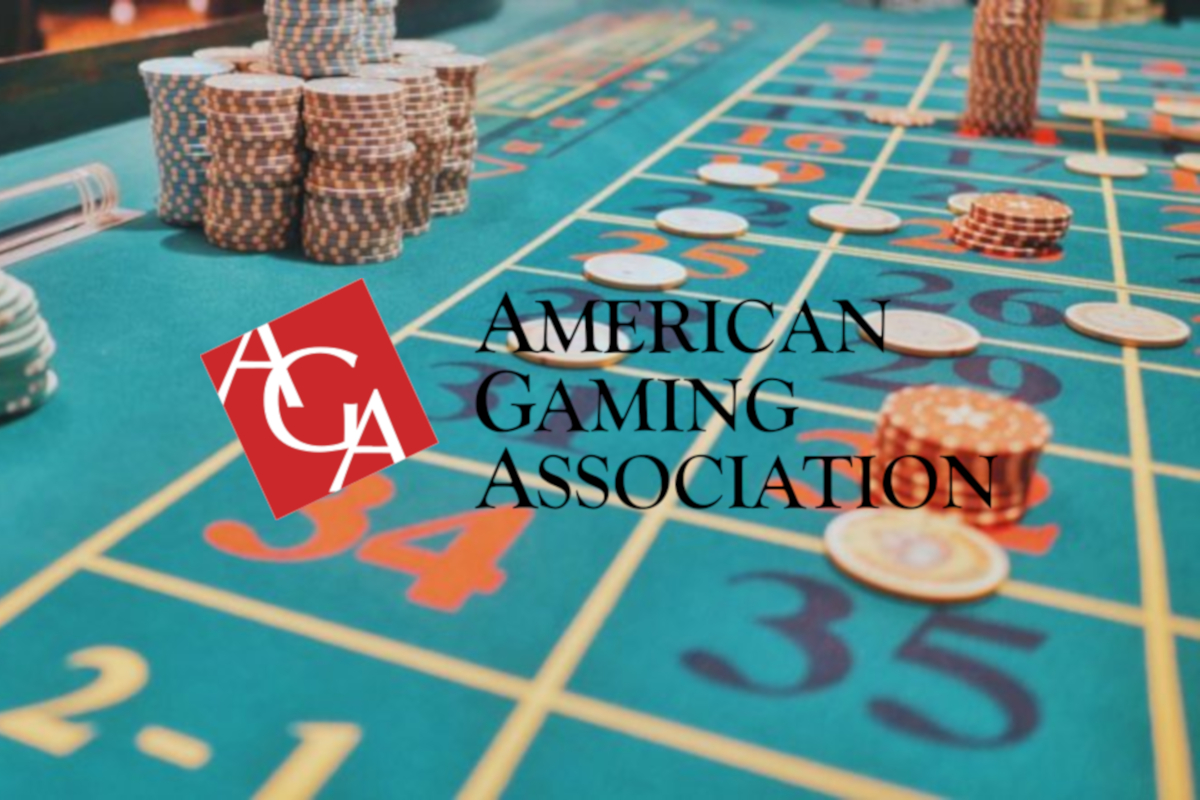 Industry generates more than $7 billion in gaming tax revenue through H1 2023
United States commercial gaming continued its long run of consecutive quarterly revenue growth in the second quarter, hitting a Q2 record of $16.07 billion, according to the American Gaming Association's (AGA) Commercial Gaming Revenue Tracker. The total outpaced Q2 2022 by 8.1 percent and marked the tenth consecutive quarter of annual growth for the commercial gaming industry.
Q2 2023 is the second-highest grossing quarter in industry history, topped only by Q1 2023, making H1 2023 the commercial gaming industry's strongest half ever. The $32.71 billion in commercial gaming revenue generated in the first six months of 2023 tracks 11.9 percent ahead of the same period last year.
The industry's strong performance has resulted in an estimated $7.28 billion in direct gaming tax revenue for state and local governments through the first six months of the year. Pacing 12.9 percent ahead of last year, 2023 is on pace to generate more gaming tax revenue than any previous year.
"While commercial gaming is on track for an unprecedented third consecutive year of record revenue, the lasting impact we're making on our communities through this record growth is even more impressive," the President and Chief Executive Officer of the AGA, Bill Miller, said.
While land-based gaming continues to account for more than three-quarters of total commercial revenue, the industry's year-over-year growth is being driven by the online sports betting and iGaming sectors.
Q2 revenue from land-based slots, table games and retail sports betting totaled $12.38 billion, a slight increase (+0.9%) compared to the previous year. Meanwhile, revenue from online gaming rose 43.1 percent year-over-year in Q2 to $3.68 billion, in part driven by the introduction of mobile sports betting in Kansas, Maryland, Massachusetts and Ohio within the past year.
Combined online and land-based sports betting revenue totaled $2.3 billion in Q2 2023, an industry record for any second quarter and a 56.6 percent year-over-year increase. Meanwhile, online casino gaming tied Q1 for its highest-grossing quarter ever, generating $1.48 billion in revenue, up 22.5 percent over Q2 2022.
Across the country, 23 of 34 commercial gaming jurisdictions that were operational one year ago saw increased Q2 revenue from 2022.
"These results are a clear indication that our post-pandemic recovery wasn't a fluke; the gaming sector continues to thrive, and when we do well, our communities do well," said Miller. "To sustain this momentum, the AGA will continue enlisting more allies in our fight against the illegal market, bolstering responsible gaming and building a business environment that allows our innovative industry to bring world-class entertainment to adults across America."
Background
AGA's Commercial Gaming Revenue Tracker provides state-by-state and cumulative insight into the United States commercial gaming industry's financial performance based on state revenue reports. This issue highlights Q2 2023 results.
34 states and the District of Columbia featured operational commercial gaming markets in Q2 2023, including casino gaming, sports betting and iGaming.
AGA's State of Play Map charts gaming's economic impact, industry regulations and casino locations on a state-by-state basis for both the commercial and tribal gaming sectors.
AGA Announces Gaming Hall of Fame Class of 2023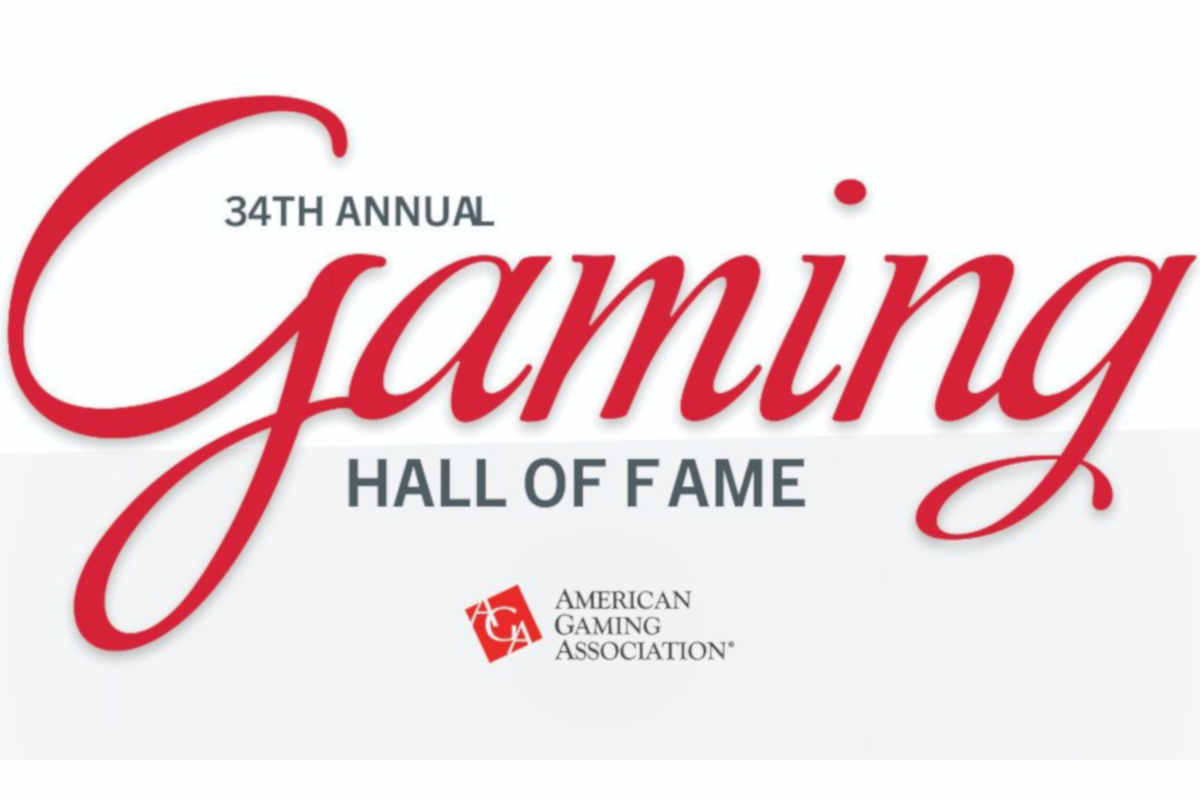 Anoatubby, Miodunski, Murren, Whittemore to be Inducted
The American Gaming Association (AGA) announced the Gaming Hall of Fame Class of 2023, honoring four leaders for their significant contributions to the industry:
* Bill Anoatubby, Governor, Chickasaw Nation
* Robert Miodunski, Former Chief Executive Officer, American Gaming Systems; Former President and Chief Executive Officer, Alliance Gaming and President, Bally Gaming
* Jim Murren, Former Chairman and Chief Executive Officer, MGM Resorts International
* Ellen Whittemore, Executive Vice-President, General Counsel and Secretary, Wynn Resorts
"This year's Gaming Hall of Fame class enshrines industry leaders that have positively transformed businesses and communities through their contributions to gaming," the President and Chief Executive Officer for the AGA, Bill Miller, said. "From leading casino and supplier operations to advancing industry regulation and tribal gaming, Bill, Ellen, Jim and Robert's far-reaching impacts on gaming are indelible and undoubtedly worthy of inclusion in the Hall of Fame."
Since 1989, the Gaming Hall of Fame has recognized gaming legends, pioneers and business leaders for their lasting impacts on the industry. The Class of 2023 will be honored during an invitation-only induction ceremony at the Global Gaming Expo (G2E) in Las Vegas this October.
"The Gaming Hall of Fame honors the diverse ways gaming leaders elevate our industry," said AGA Chairman of the Board and Hard Rock International Chairman and Seminole Gaming Chief Executive Officer Jim Allen. "This year's class epitomizes this principle and we look forward to celebrating their accomplishments at G2E 2023."
Hall of Fame honorees are selected by an independent panel of gaming executives. This year's selection committee members include:
* Brett Abarbanel, Executive Director, International Gaming Institute, UNLV
* Jim Allen, Chairman, Hard Rock International, and Chief Executive Officer, Seminole Gaming
* Kirsten Clark, Executive Director, International Association of Gaming Advisors
* John Connelly, Chief Executive Officer, Interblock
* Brian Hansberry, President, Gaming, Delaware North
* Bill Lance, Secretary of State, Chickasaw Nation
* Mark Lipparelli, Chairman, International Center for Responsible Gaming
* Cassie Stratford, Senior Vice-President, Legal Operations and Compliance, Boyd Gaming; President and Chair, Global Gaming Women
* Howard Stutz, Senior Reporter, The Nevada Independent
Bill Anoatubby, Governor, Chickasaw Nation
Anoatubby has served as Governor of the Chickasaw Nation since 1987. Early in his tenure, Anoatubby recognized the important role gaming could play in advancing sustainable economic development and self-determination for the tribe. Since 1987, gaming operations have helped drive the number of Chickasaw Nation employees from 250 to more than 14,000, expanding tribal assets two-hundredfold. As Governor, Anoatubby oversees the tribe's operation of more than 100 diversified businesses, including 24 tribal gaming locations, generating funding for 200-plus programs and services that benefit education, healthcare, housing and more for Chickasaw families, Oklahomans and their communities. Anoatubby also played an integral role establishing the Indian Gaming Association and Oklahoma Indian Gaming Association as well as negotiating the 2004 Oklahoma gaming compact that solidified the future of tribal gaming in the state. Under Governor Anoatubby's direction,?the?Chickasaw Nation also places a strong emphasis on preserving and sharing its heritage, history, language and culture.
Robert Miodunski, Former Chief Executive Officer, American Gaming Systems; Former President and Chief Executive Officer, Alliance Gaming and President, Bally Gaming
As President of United Coin Machine Company (a division of publicly-traded Alliance Gaming Corporation) from 1994 to 99, Miodunski built the nation's largest gaming route operation, totaling more than 8,000 gaming devices. He also led the development and launch of Gamblers Bonus, the first patented cardless player tracking and bonusing system for route operation in Nevada. Promoted to President and Chief Executive Officer of Alliance Gaming and President of Bally Gaming in 1999, he led a team that resurrected the venerable Bally brand to its place as one of the global gaming industry's top casino suppliers, eventually transforming into Bally Technologies. Miodunski retired in 2004 and then returned to the industry in 2010 to head American Gaming Systems (AGS) as Chief Executive Officer, expanding the company's footprint in Class II and Class III gaming before AGS was acquired by a private equity firm in 2014. Most recently, Miodunski served as a board member of Golden Entertainment from 2015 to 2021.
Jim Murren, Former Chairman and Chief Executive Officer, MGM Resorts International
Murren is the former Chairman and Chief Executive Officer of MGM Resorts International, serving in the role from 2008 to 2020. During his time leading MGM Resorts, Murren guided the company through the wake of the 'Great Recession', overhauled the company's healthcare policy to better serve employees, led technological innovation in gaming and drove increased tourism to Las Vegas. Following his tenure at MGM Resorts International, Murren headed Nevada's COVID-19 Response, Relief and Recovery Task Force as its gubernatorially-appointed chairman, working closely with local government leaders and the private sector to secure personal protective equipment, establish a robust statewide testing system and ensure Nevada students were provided with the resources to learn remotely. Murren has also been an integral figure in bringing professional sports to Las Vegas, leading the construction of T-Mobile Arena, becoming a founding partner of the Vegas Golden Knights, organizing the purchase and relocation of the Las Vegas Aces and more. He currently serves as Chairman and Chief Executive Officer of Ritz-Carlton Yacht Collection.
Ellen Whittemore, Executive Vice President, General Counsel and Secretary, Wynn Resorts
Whittemore serves as Executive Vice President, General Counsel and Secretary for Wynn Resorts. In her role, she leads the company's global legal affairs as well as the entirety of its philanthropic, community relations and government affairs activities. She has been instrumental in Wynn Resorts' efforts to enhance its workplace culture as well as its corporate ethics and governance and was integral in crafting the company's global response to the pandemic. Whittemore is also a member of the board of directors of Wynn Macau Limited. Her legal career spans more than 30 years in gaming and hospitality, during which she has represented many of the industry's largest companies in noteworthy regulatory matters. Before her career in private and corporate practice, Whittemore served in the Nevada Attorney General's Office, Gaming Division, where she authored several Nevada Gaming Commission regulations that remain in place today. Whittemore has long been an active community and industry leader and is the current Chair of the Nevada Resort Association and the former President of the International Association of Gaming Advisors.