FanDuel Expands Genius Sports Partnership to Launch Revolutionary NFL BetVision Streaming Solution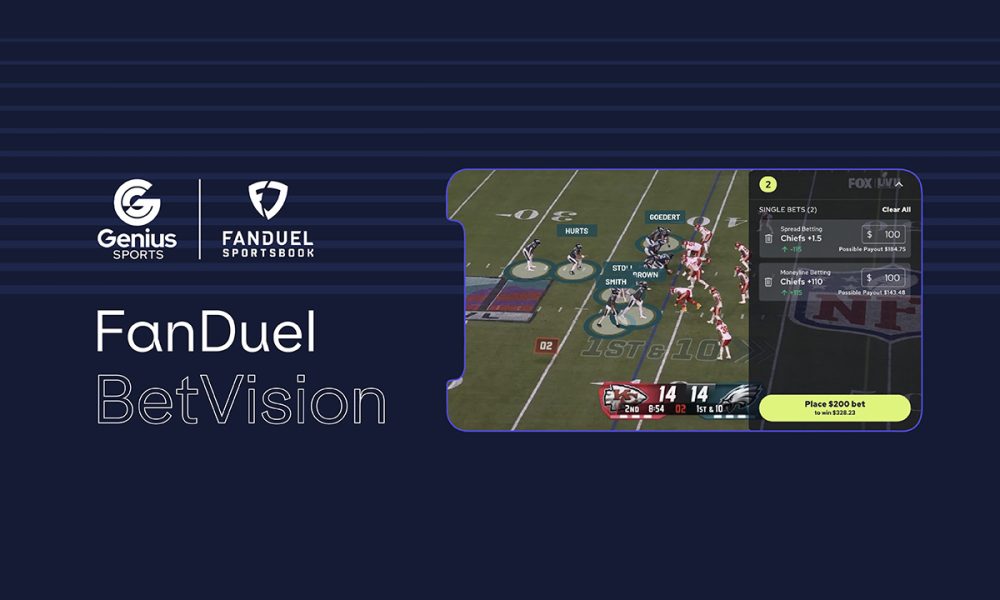 Genius Sports Limited announced an expanded agreement with FanDuel Group to deliver its transformative BetVision streaming solution.
FanDuel, America's leading sports betting operator, will unveil BetVision as part of its premium NFL offering through Genius Sports. As the exclusive distributor of NFL Official League Data, Genius Sports will continue to provide FanDuel with access to the league's proprietary Next Gen Stats (NGS) data as well as the official sports betting data feed.
BetVision will allow FanDuel customers on mobile and tablet devices to take their live NFL viewing experience to the next level in the FanDuel sportsbook app. By incorporating BetVision into the FanDuel Sportsbook, fans will be able to watch select NFL games inside the app featuring live stat tracking used by some of North America's largest broadcast and streaming partners.
In the future, this partnership will give FanDuel the opportunity to integrate BetVision's other key features including integrated betting odds, in-game betting alerts alongside data-driven augmentations and the ability to place live bets within the video player. Since launching in September, BetVision has been shown to increase in-game wagers, customer engagement and drive retention while providing sportsbook customers with unique personalization options.
"As an Official Sports Betting Partner of the National Football League, we're continuing to look for ways to elevate the betting experience on our platform for fans during every game. Partnering with Genius will allow us to pair our industry-leading product with access to BetVision to build a seamless live betting experience for fans," Mike Raffensperger, Chief Commercial Officer at FanDuel, said.
"In partnership with FanDuel, we are proud to lead a new era of sports betting experiences across North America. With heightened demand for greater personalization and interactivity, BetVision revolutionizes the live betting experience for FanDuel's customers by helping to drive fan engagement and accelerate the growth of in-game betting," Mark Locke, CEO of Genius Sports, said.
NBA, MLB and NHL launch new responsible gaming campaign "Never Know What's Next"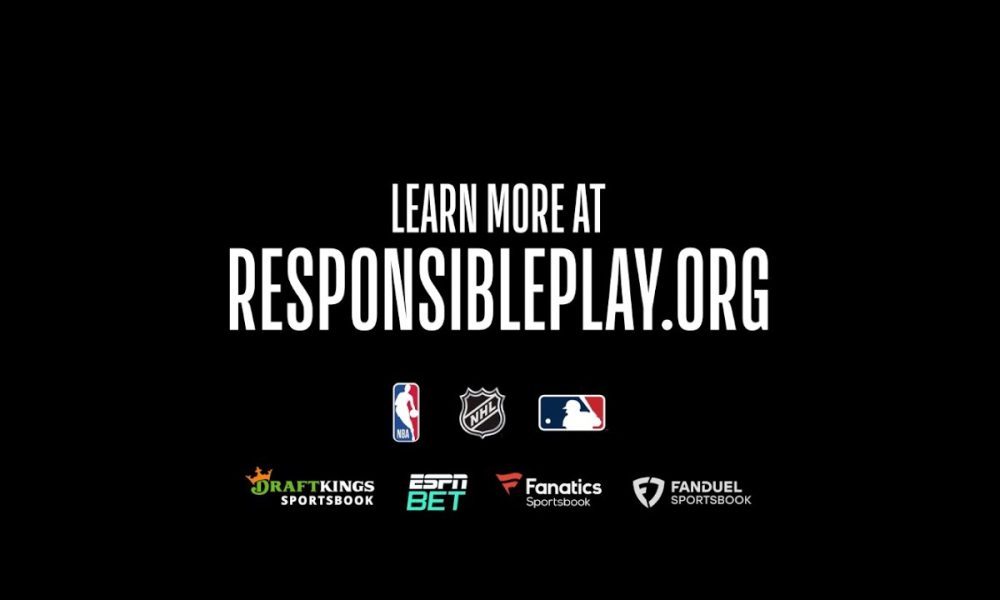 The National Basketball Association (NBA), Major League Baseball (MLB) and the National Hockey League (NHL)  announced the release of "Never Know What's Next," a 30-second spot that encourages responsible betting in sports.  The spot, with support from sportsbook operators DraftKings, Fanatics Sportsbook, FanDuel, PENN Entertainment, operator of ESPN BET, and the National Council on Problem Gambling reminds fans who bet to do so responsibly and always set a limit.  "Never Know What's Next" premieres on linear on Nov. 21 during the NBA's In-Season Tournament Cleveland Cavaliers vs Philadelphia 76ers game on TNT at 7:30 p.m. ET and on @NBA, @MLB and @NHL social platforms.  You can watch "Never Know What's Next" here.
At the heart of this campaign is an educational message reminding bettors that betting is a form of entertainment and should be done so responsibly.  This campaign seeks to inform bettors, with the critical message that there are no "locks" and no "easy money" in sports betting.  The spot features live game action from the NBA, MLB, and NHL to demonstrate the inherent unpredictability of sports.  Whether it's a game winning shot from beyond half court, a game changing save on the ice or a walk-off home run, the campaign reminds fans that every play, every shot, every swing is unpredictable.  The campaign directs fans to https://responsibleplay.org/, the National Council on Problem Gambling's digital destination that provides resources for fans to learn more about responsible gaming.  The three leagues have taken a multifaceted approach to legal sports betting and continue to communicate responsible gaming messages to fans.
"Working with our fellow sports leagues, gaming operator partners, and responsible gaming partners gives added weight – particularly for young bettors – to this shared priority of making an impact on responsible gaming education across the United States," said Scott Kaufman-Ross, NBA Senior Vice President Head of Gaming & New Business Ventures.  "Ensuring fans are aware of the inherent risk if they choose to bet and correcting the misconception that betting on sports is a good way to make money are integral to the NBA's approach to legal sports betting."
"We're incredibly proud to be a part of this important campaign alongside the NBA, NHL and our operator partners," said Casey Brett, MLB Senior Vice President, Business Development.  "It's paramount that when our fans bet, they know how to do so responsibly – and this initiative is just one small but important part of our continued commitment to ensuring sports betting stays safe for all who choose to wager."
"This campaign continues our ongoing commitment to educating fans about the importance of responsible betting," said Keith Wachtel, NHL Chief Business Officer.  "With more fans than ever having the opportunity to legally bet in their home states, it is imperative that we work with our media and sportsbook partners, as well as with our friends at the NBA and MLB, to inform and emphasize the risks and encourage the importance of setting limits and betting responsibly, especially among our growing fanbase in the younger demographic."
Playtech and FanDuel Sign Landmark Deal to Drive Live Casino in Canada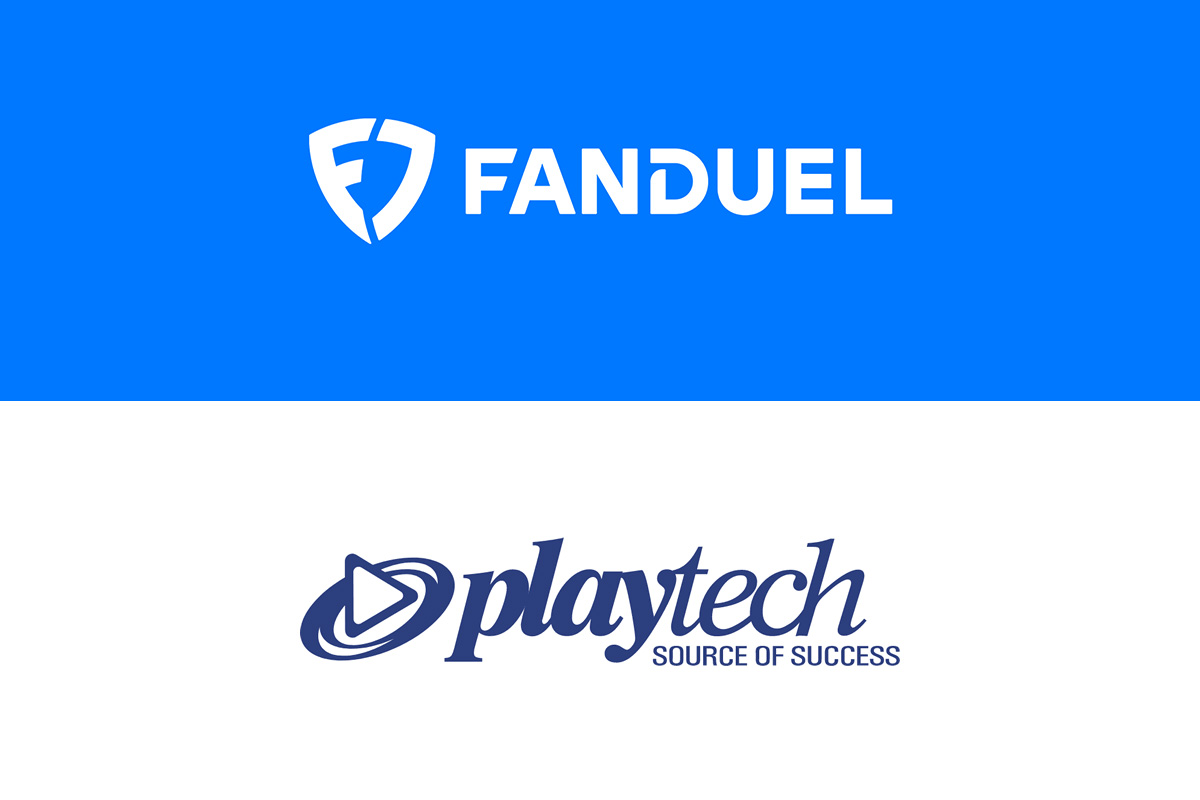 Playtech, the world's leading gambling technology company, has signed a new deal with the premier online gaming company in North America, FanDuel, launching branded Live Casino content on their Canadian platform.
The deal is a key milestone for both companies, as FanDuel solidifies its position as a premium provider of online casino experiences and builds its Live Casino offering in Canada and Playtech continues its expansion across North America.
As part of the deal, Playtech has built a dedicated Live Casino studio to serve FanDuel Canada. Based in Riga, Latvia, the studio is designed to meet the specific needs of the Canadian market and FanDuel's audience and will provide high-quality casino games for FanDuel customers in Ontario, Canada, offering Roulette, All Bets Blackjack, Baccarat, and 7-Seater Blackjack.
The agreement extends the provision of the Live Casino studio to other provinces across Canada, if and when they regulate, retaining flexibility for future expansion with this deal being the latest announcement from Playtech as it drives its expansion across North America, following recent studios built for Adventures Beyond Wonderland and Big Bad Wolf.
George Voyatzis, VP Commercial for Playtech, said: "It's brilliant to see Playtech Live continue its growth in North America. Our partnership with FanDuel marks a really exciting moment for Playtech, and we look forward to delivering our Live Casino games for FanDuel and its users across Ontario. As we build more studios globally and release new content, this announcement is yet another example of Live taking over the gambling industry on a global scale."
Dale Hooper, General Manager for FanDuel Canada, said: "We are proud to be announcing this deal with Playtech, which will bring our users across Canada the highest quality Live Casino experience. The addition of the innovative FanDuel Live Casino studio has been specifically localised to cater for the Canadian market and FanDuel. This unique proposition cements FanDuel's premium position for online casino in the North American market. The agreement marks the beginning of what is sure to be a successful and exciting partnership with one of the world's largest game providers."
This marks the first collaboration between Playtech and FanDuel, as both companies demonstrate their appetite to enter into newly regulated markets and expand their global offerings, as well as the increasing dominance of Live Casino across the global gambling industry.
FanDuel and NBA Partner to Bring Fans Three Months of NBA League Pass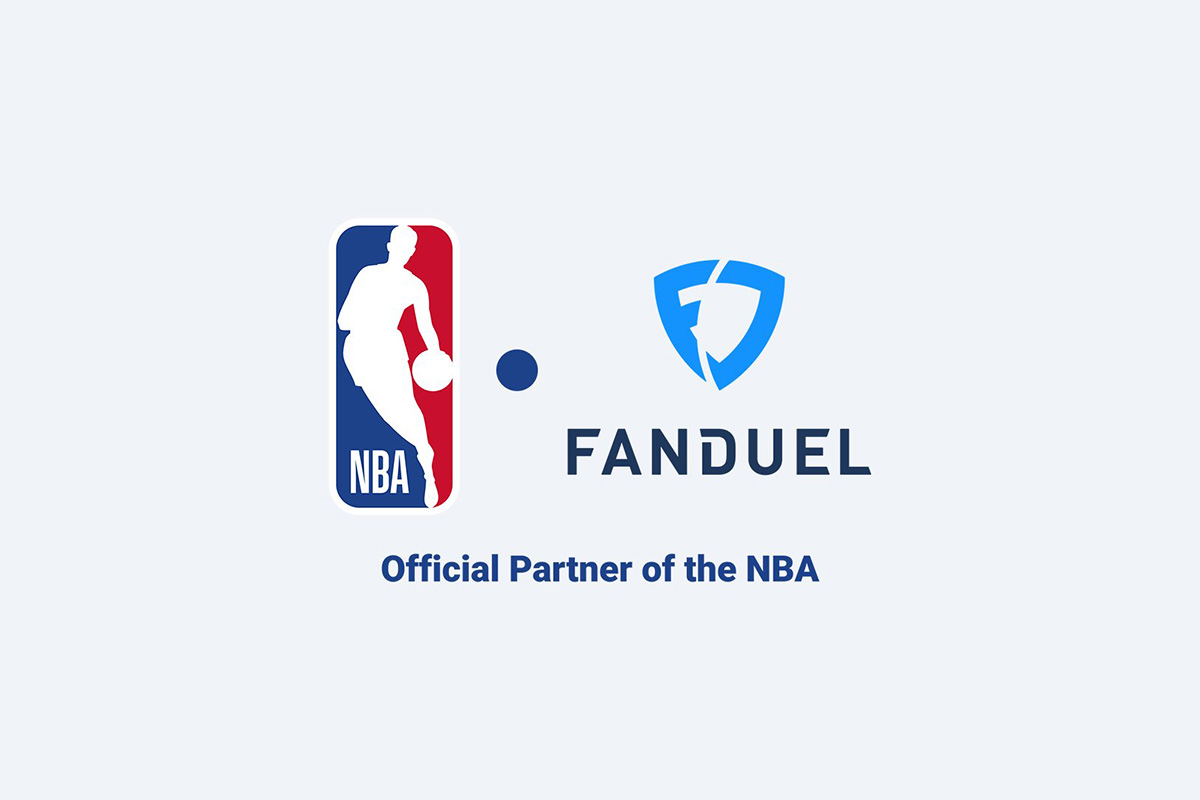 FanDuel, North America's premier online gaming company and an Official Sports Betting Partner of the National Basketball Association (NBA), has become the only U.S. sports betting operator offering fans three months of NBA League Pass. The sportsbook is also introducing an exciting new product feature that will help fans bet on key moments in a game in real-time to start the season.
To help fans catch every moment live this season, between October 19 and October 26, new FanDuel Sportsbook customers who place a $5 bet will receive three complimentary months of NBA League Pass and $200 in Bonus Bets. Existing customers who bet $5 on the NBA will also receive three complimentary months of NBA League Pass, allowing fans to watch and wager live on all out-of-market games. Fans can take advantage of the NBA League Pass offer through December 11. Additionally, fans who are part of the league's global membership program – NBA ID – will have access to special benefits and offers via FanDuel.
"FanDuel is committed to offering the top sportsbook product on the market and elevating the entertainment experience for fans this NBA season. This year, we're leveraging the power of our NBA partnership and our industry-leading platform to create an ecosystem where fans can bet on pivotal moments in a game in real-time and watch to see the results, elevating their sports betting and entertainment experience," Mike Raffensperger, Chief Commercial Officer of FanDuel, said.
The Pulse is a new curated experience on FanDuel Sportsbook that follows the biggest storylines in sports and offers live bets on the moments that matter most. As the action unfolds, new bets will be added to the feed in a narrative-driven format, offering fans a simple and streamlined path to discover what is happening in a game in real-time. This will allow fans to wager on a point guard picking apart the defense or on a forward who is lighting up the scoreboard and dropping his next three. The Pulse is available on the FanDuel homepage through the Live Now icon during the biggest primetime games.
For the first time, FanDuel is offering Live Same Game Parlay betting across every NBA game this season, further enhancing the in-game betting and entertainment experience for fans. Through Live Same Game Parlay, fans can build parlays as the action unfolds during a game, creating new opportunities to engage with a match-up every quarter.