UNLV's International Gaming Institute to Collaborate with ESPN Regarding Sports Betting and the Media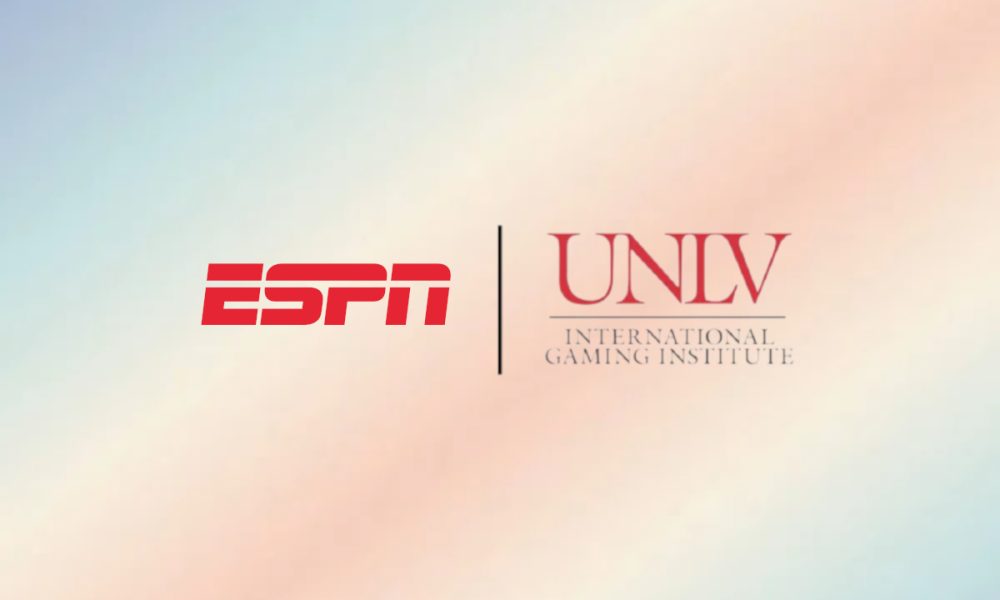 ESPN Commits to Pioneering Collaboration with UNLV's International Gaming Institute
The University of Nevada, Las Vegas (UNLV) and ESPN, a leader in sports media, are proud to announce a collaboration to advance responsible sports betting practices and media impact analysis. ESPN, renowned for providing sports content, is set to be a founding donor of this innovative program, leveraging the expertise of UNLV's prestigious International Gaming Institute (IGI).
The rapidly evolving landscape of sports betting presents an array of complex opportunities and challenges. To address these, UNLV IGI will develop a pioneering program dedicated to the study of, education on and advisory services related to sports betting and its intersection with the media.
"We are thrilled to have ESPN's support for research, education and innovation in the responsible, sustainable representation of sports betting in the media," says Brett Abarbanel, IGI Executive Director. "The growth of betting and gambling subjects in United States media have exploded in the past five years. So, too, have calls for extended research and thought leadership alongside this proliferation of content.
"ESPN is a market leader in sports media and collaboratively we will advance local, national and global discussions on sports while also establishing UNLV's IGI as the academic hub for thought leadership in this important area."
The collaboration, fueled by a philanthropic investment of $200,000 from ESPN, aims to catalyze the launch of this leading-edge initiative. ESPN's contribution will support the program in various capacities including personnel, scholarly research, global outreach efforts and operational needs. Key areas of focus for this collaborative effort include:
* Enhancing Responsible Gambling: The program will conduct comprehensive reviews of current regulatory practices and recommend best practices to increase engagement in responsible gambling for both employees and customers.
* Developing Evidence-Based Insights: Researchers will provide evidence-based insights on the development of policies, messaging, technology components and more. IGI will create open-call research fellowships for international scholars in gambling to encourage global impact.
* Responsible Marketing Practices: A structured review process will be established to assess marketing and promotional materials, ensuring responsible marketing practices and the development of best practice policies.
* Creating Responsible Gambling Program Parameters: Collaborating with stakeholders, the program will advise on the creation of named, marketable and easily identifiable responsible gambling programs.
* Educating Industry Leaders: This initiative will also educate executive leadership in the media sector on best practices in sports betting including responsible gambling, responsible marketing, advertising policies, broadcast standards and risk management.
"ESPN is proud to support this initiative at UNLV," said Kevin Martinez, Vice-President of ESPN Corporate Citizenship. "Our investment reflects our commitment to ensuring that the world of sports betting is not only entertaining but also responsible. We are eager to work alongside UNLV's International Gaming Institute in advancing industry standards."
UNLV Vice-President of Philanthropy and Alumni Engagement and UNLV Foundation President Rickey N McCurry echoes Martinez's positive outlook on the partnership, stating: "The university is deeply grateful for ESPN's commitment, which will enable us to create a global hub of knowledge and best practices in this ever-evolving field."
This collaboration underscores a shared commitment to advancing the understanding of sports betting and its media interactions on a global scale, ensuring responsible gambling practices and fostering responsible marketing standards.
For more information about the International Gaming Institute at UNLV, please visit UNLV .edu/IGI.
AGA Announces Gaming Hall of Fame Class of 2023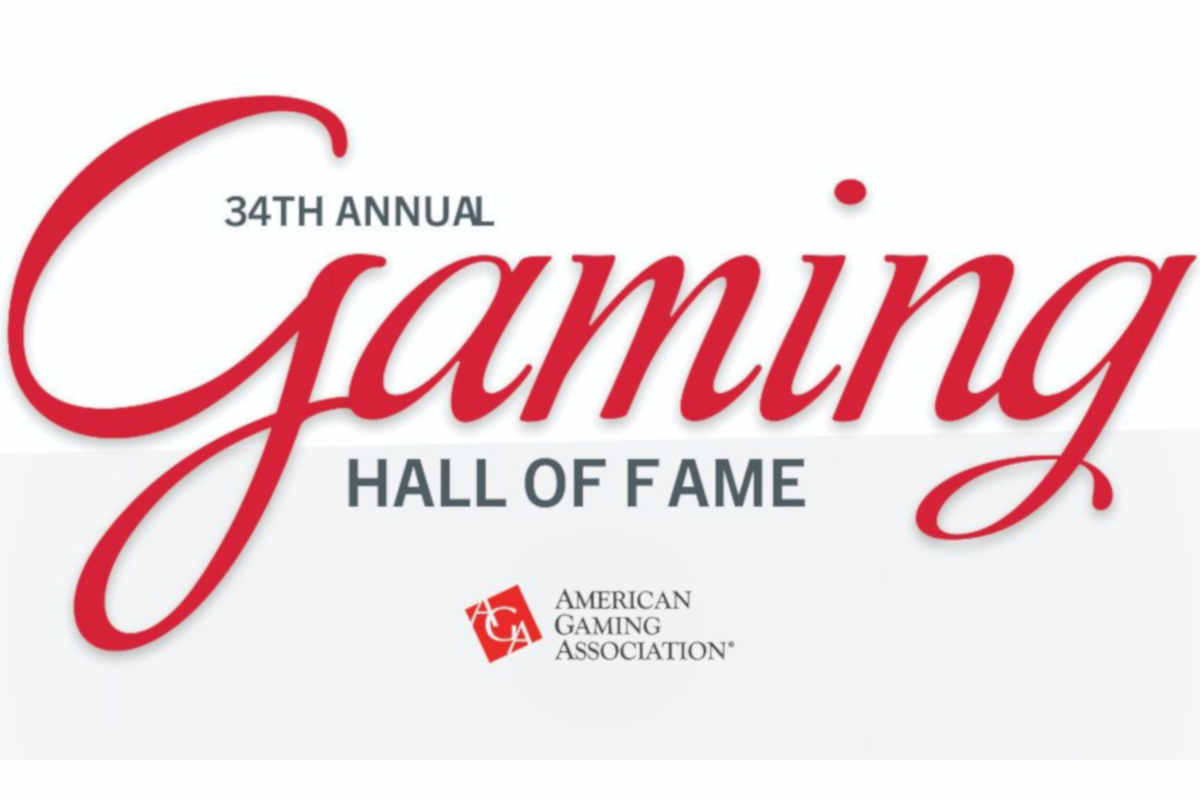 Anoatubby, Miodunski, Murren, Whittemore to be Inducted
The American Gaming Association (AGA) announced the Gaming Hall of Fame Class of 2023, honoring four leaders for their significant contributions to the industry:
* Bill Anoatubby, Governor, Chickasaw Nation
* Robert Miodunski, Former Chief Executive Officer, American Gaming Systems; Former President and Chief Executive Officer, Alliance Gaming and President, Bally Gaming
* Jim Murren, Former Chairman and Chief Executive Officer, MGM Resorts International
* Ellen Whittemore, Executive Vice-President, General Counsel and Secretary, Wynn Resorts
"This year's Gaming Hall of Fame class enshrines industry leaders that have positively transformed businesses and communities through their contributions to gaming," the President and Chief Executive Officer for the AGA, Bill Miller, said. "From leading casino and supplier operations to advancing industry regulation and tribal gaming, Bill, Ellen, Jim and Robert's far-reaching impacts on gaming are indelible and undoubtedly worthy of inclusion in the Hall of Fame."
Since 1989, the Gaming Hall of Fame has recognized gaming legends, pioneers and business leaders for their lasting impacts on the industry. The Class of 2023 will be honored during an invitation-only induction ceremony at the Global Gaming Expo (G2E) in Las Vegas this October.
"The Gaming Hall of Fame honors the diverse ways gaming leaders elevate our industry," said AGA Chairman of the Board and Hard Rock International Chairman and Seminole Gaming Chief Executive Officer Jim Allen. "This year's class epitomizes this principle and we look forward to celebrating their accomplishments at G2E 2023."
Hall of Fame honorees are selected by an independent panel of gaming executives. This year's selection committee members include:
* Brett Abarbanel, Executive Director, International Gaming Institute, UNLV
* Jim Allen, Chairman, Hard Rock International, and Chief Executive Officer, Seminole Gaming
* Kirsten Clark, Executive Director, International Association of Gaming Advisors
* John Connelly, Chief Executive Officer, Interblock
* Brian Hansberry, President, Gaming, Delaware North
* Bill Lance, Secretary of State, Chickasaw Nation
* Mark Lipparelli, Chairman, International Center for Responsible Gaming
* Cassie Stratford, Senior Vice-President, Legal Operations and Compliance, Boyd Gaming; President and Chair, Global Gaming Women
* Howard Stutz, Senior Reporter, The Nevada Independent
Bill Anoatubby, Governor, Chickasaw Nation
Anoatubby has served as Governor of the Chickasaw Nation since 1987. Early in his tenure, Anoatubby recognized the important role gaming could play in advancing sustainable economic development and self-determination for the tribe. Since 1987, gaming operations have helped drive the number of Chickasaw Nation employees from 250 to more than 14,000, expanding tribal assets two-hundredfold. As Governor, Anoatubby oversees the tribe's operation of more than 100 diversified businesses, including 24 tribal gaming locations, generating funding for 200-plus programs and services that benefit education, healthcare, housing and more for Chickasaw families, Oklahomans and their communities. Anoatubby also played an integral role establishing the Indian Gaming Association and Oklahoma Indian Gaming Association as well as negotiating the 2004 Oklahoma gaming compact that solidified the future of tribal gaming in the state. Under Governor Anoatubby's direction,?the?Chickasaw Nation also places a strong emphasis on preserving and sharing its heritage, history, language and culture.
Robert Miodunski, Former Chief Executive Officer, American Gaming Systems; Former President and Chief Executive Officer, Alliance Gaming and President, Bally Gaming
As President of United Coin Machine Company (a division of publicly-traded Alliance Gaming Corporation) from 1994 to 99, Miodunski built the nation's largest gaming route operation, totaling more than 8,000 gaming devices. He also led the development and launch of Gamblers Bonus, the first patented cardless player tracking and bonusing system for route operation in Nevada. Promoted to President and Chief Executive Officer of Alliance Gaming and President of Bally Gaming in 1999, he led a team that resurrected the venerable Bally brand to its place as one of the global gaming industry's top casino suppliers, eventually transforming into Bally Technologies. Miodunski retired in 2004 and then returned to the industry in 2010 to head American Gaming Systems (AGS) as Chief Executive Officer, expanding the company's footprint in Class II and Class III gaming before AGS was acquired by a private equity firm in 2014. Most recently, Miodunski served as a board member of Golden Entertainment from 2015 to 2021.
Jim Murren, Former Chairman and Chief Executive Officer, MGM Resorts International
Murren is the former Chairman and Chief Executive Officer of MGM Resorts International, serving in the role from 2008 to 2020. During his time leading MGM Resorts, Murren guided the company through the wake of the 'Great Recession', overhauled the company's healthcare policy to better serve employees, led technological innovation in gaming and drove increased tourism to Las Vegas. Following his tenure at MGM Resorts International, Murren headed Nevada's COVID-19 Response, Relief and Recovery Task Force as its gubernatorially-appointed chairman, working closely with local government leaders and the private sector to secure personal protective equipment, establish a robust statewide testing system and ensure Nevada students were provided with the resources to learn remotely. Murren has also been an integral figure in bringing professional sports to Las Vegas, leading the construction of T-Mobile Arena, becoming a founding partner of the Vegas Golden Knights, organizing the purchase and relocation of the Las Vegas Aces and more. He currently serves as Chairman and Chief Executive Officer of Ritz-Carlton Yacht Collection.
Ellen Whittemore, Executive Vice President, General Counsel and Secretary, Wynn Resorts
Whittemore serves as Executive Vice President, General Counsel and Secretary for Wynn Resorts. In her role, she leads the company's global legal affairs as well as the entirety of its philanthropic, community relations and government affairs activities. She has been instrumental in Wynn Resorts' efforts to enhance its workplace culture as well as its corporate ethics and governance and was integral in crafting the company's global response to the pandemic. Whittemore is also a member of the board of directors of Wynn Macau Limited. Her legal career spans more than 30 years in gaming and hospitality, during which she has represented many of the industry's largest companies in noteworthy regulatory matters. Before her career in private and corporate practice, Whittemore served in the Nevada Attorney General's Office, Gaming Division, where she authored several Nevada Gaming Commission regulations that remain in place today. Whittemore has long been an active community and industry leader and is the current Chair of the Nevada Resort Association and the former President of the International Association of Gaming Advisors.
Gaming Society and UNLV Announce New Collaboration to Advance the Sports Betting Industry Through Research and Core Curriculum
Gaming Society, the new betting education platform, and the International Gaming Institute (IGI), a nonprofit academic center at the University of Nevada, Las Vegas (UNLV) that offers research and educational programs for the global gaming industry, have joined forces to help shape the future of sports betting and gamification through industry data and insights.
As part of the collaboration, Gaming Society and IGI will conduct research – collecting and analyzing data from across the sports betting, technology, and media industries – to establish an understanding of female sports bettors, women's sports fans' attitudes pertaining to betting and betting motivations as well as betting firms investing in sponsorship of women's sports. The research will provide industry leading organizations with helpful market research with the ultimate goal of deepening fan engagement and making the industry more inclusive and accessible.
Gaming Society and IGI will also collaborate on betting education programming development, including an expansion of modules for Gaming Society's Betting Academy 101 and responsible gambling education programs. Programming will educate bettors on the rapidly evolving sports betting landscape and provide a significant advantage to understanding innovation, opportunities, and challenges while maintaining a fun, sustainable gambling environment.
Additionally, to foster a pipeline for workforce development, Gaming Society will develop a mentorship program that will pair UNLV students with sports industry professionals. The program aims to create meaningful connections between college students and experienced industry executives in order to develop career access points for the talented students at UNLV.
"Market research and data on fan behavior is critical in driving future innovation within the sports betting industry. Over the past year, Gaming Society has partnered with leading leagues and brands to make sports betting more inclusive and deepen fan engagement, with particular focus on women bettors and women's sports. Now, together with IGI, we will help advance the industry with bettors' behavioral data and insights that will offer a new lens through which teams, leagues, and brands can understand their fans. We are looking forward to joining forces with IGI, while also empowering the next generation of industry professionals," Jaymee Messler, co-founder of Gaming Society, said.
"We are thrilled to join The Gaming Society in this collaboration to advance research, education, and innovation in women's sports and betting. We have aligned goals in exploring how betting can support the growth of women's sports in a sustainable, responsible manner. We look forward to collaborating on this under-discussed area in our existing educational programs, including IGI's International Conference on Gambling & Risk Taking," Brett Abarbanel, executive director of IGI, said.
Nancy Lough, Co-Director of Sport Research and Innovation at UNLV, said: "We're thrilled to be a part of this cutting-edge research establishing an understanding of female sports bettors and women's sport consumers. Advancement of women's sport business relies on an appreciation of the value women's sport offers to fans and sponsors. Collaboratively we will increase awareness of the exciting business opportunities in women's sport, while also establishing UNLV's IGI and the Gaming Society as the go-to source for thought leadership and workforce development."
Brett Abarbanel Named Executive Director of UNLV International Gaming Institute
Brett Abarbanel has been named executive director for the UNLV International Gaming Institute (IGI). IGI is a nonprofit academic center that offers research and educational programs for the global gaming industry.
The appointment, effective Jan. 1, 2023, marks the latest chapter in an award-winning catalog of research, advisory, and leadership work for Abarbanel, who has worked at IGI since 2016 as the director of research. Abarbanel's expertise includes the intersection of gambling with esports, video games and traditional sports. She also has extensive experience in gaming operations and technology, responsible gambling and community relations, and gaming history. To date, she has presented her work in more than 20 countries and dozens of U.S. states.
Abarbanel succeeds Bo Bernhard, who will transition to serve full-time as UNLV vice president of economic development but maintain his affiliation with IGI as special advisor to the executive director.
"It is an honor to step into the role of executive director at International Gaming Institute, a world-renowned research, education, and innovation hub for the study of gambling with a brilliant staff," Abarbanel said.
"As the gaming world continues to evolve and expand," she said, "I am eager to collaborate with our many stakeholders in higher education, government, non-profit, and industry and build on IGI's established momentum to improve industry learning, create workforce pipelines, and diversify the scope of knowledge in this field."
Abarbanel — who is also an associate professor with UNLV's William F. Harrah College of Hospitality and has an affiliate research position at the University of Sydney's Brain and Mind Centre — brings almost two decades of experience to the position.
She earned bachelor's degrees in statistics and architectural studies at Brown University and completed her master's and doctoral degrees at UNLV, where she also worked at IGI as a UNLV graduate student. Abarbanel received the Best Thesis and Best Dissertation awards for her work on sportsbook patronage and online gambling user experiences, respectively.
After completing her Ph.D., Abarbanel served as the head of social and recreational gambling research at the UCLA Gambling Studies Program before returning to UNLV in her current role.
Abarbanel is the executive editor of the UNLV Gaming Research & Review Journal, an editorial board member at International Gambling Studies, and Harvard University's Brief Addiction Science Information Source. She is a founding director of the Nevada Esports Alliance, which promotes the development of best practices at the intersection of the esports and regulated gambling industries. In 2021, she was among seven industry expert professionals named to the Nevada Gaming Control Board's first-ever Esports Technical Advisory Committee, which is responsible for making recommendations to the board on guidelines for maintaining integrity in esports when betting is involved.
The Innovation Group honored Abarbanel with the 2015 Emerging Leader Award and she was named to the 2016 Global Gaming Business 40 Under 40 list. She has been interviewed as a gambling expert in local, national, and international media outlets, and served as a consultant for multiple industry, non-profit, and government entities.
IGI is part of UNLV's Division of Research. For more than 25 years, IGI has provided research-based solutions, insights, and executive education to the gaming industry. IGI houses several entities and initiatives focused on key needs in the global gambling world, including responsible gaming initiatives, the Center for Gaming Innovation, the International Center for Gaming Regulation, and the Expanding the Leaderverse initiative.
"The Division of Research is looking forward to working with Brett Abarbanel and thanks Bo Bernhard for his tremendous leadership at IGI and his continued service to the institute and to UNLV," said David Hatchett, UNLV interim vice president for research. "I am confident in Brett's leadership of this very important program. I am also looking forward to having her join our executive leadership and the perspective she brings to the team."