GeoComply releases NFL Week One Report showing increased demand for legal sports betting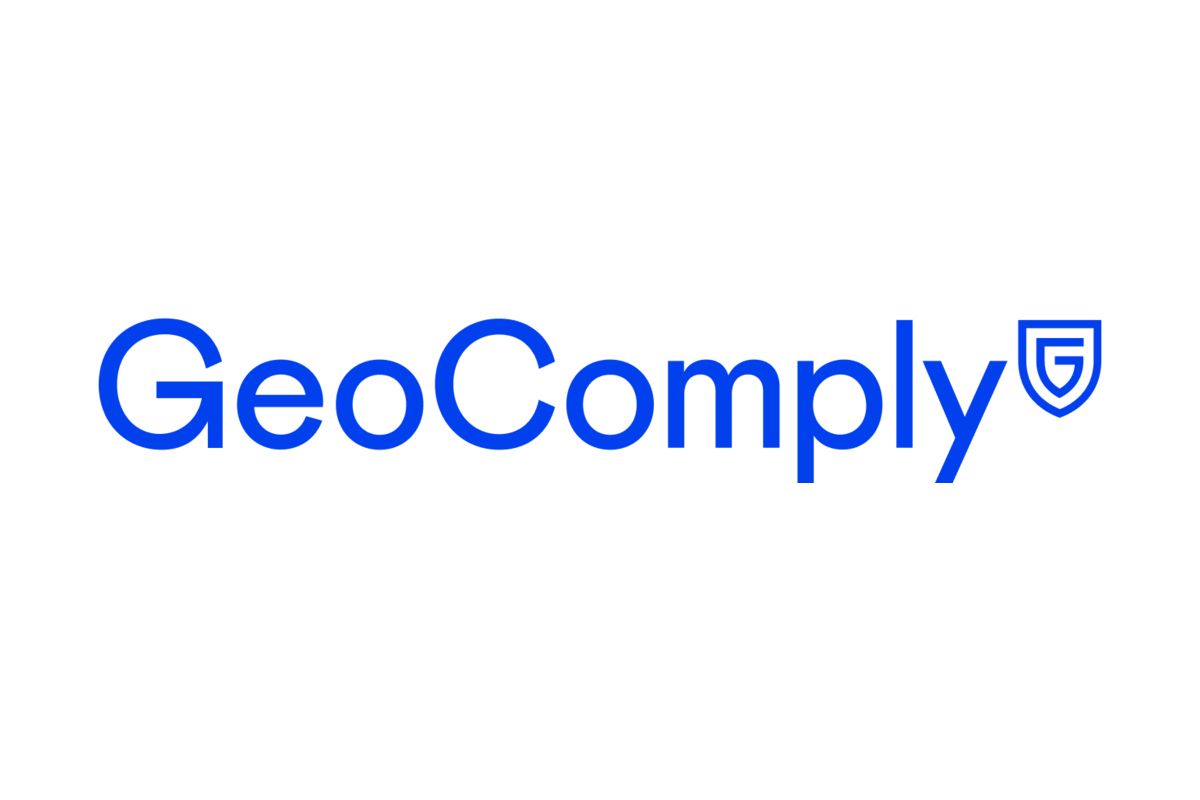 GeoComply Solutions Inc. ("GeoComply"), a leading provider of cutting-edge anti-fraud and geolocation solutions, today released From the Sidelines to the Mainstream, a report analyzing betting data from its systems during the first week of the 2023 NFL season.
The report reveals 242.3 million geolocation transactions, a 56% increase compared to data from the first week of the 2022 NFL season, and a 40% increase in betting accounts across GeoComply's US online sportsbook customers.
GeoComply Co-Founder and CEO Anna Sainsbury commented: "Consumer awareness around the security and fairness of legal online betting platforms has played a pivotal role in the responsible growth of the industry. While the increase in our transaction volume emphasizes the appetite for regulated online sports betting, our data also accentuates an urgent call to action. States without regulated online sports betting should get off the legalization sidelines and unlock their ability to protect consumers and generate significant tax revenue."
Insights found in the From the Sidelines to the Mainstream report include:
Find out which touchdown sparked the most traffic over the opening week
Numbers of geolocation transactions, new and active accounts in MD, MA and OH across GeoComply's online sportsbook customers in these states
New sports wagering accounts registered across GeoComply's U.S. online sportsbook customers throughout regulated states
Analysis of devices used to bet, such as iOS, Android, or PC
Numbers of geolocation transactions and would-be bettors coming from select states that have not legalized
Examples of illegal operators marketing to consumers in states that have not legalized
Today, approximately 47% of the U.S. population has access to legal and regulated online sports betting, a figure that will be boosted to 51% when North Carolina, Maine, Vermont, and Kentucky launch regulated betting as expected in the coming months. However, that still leaves almost half of the country unprotected.
The report reveals significant consumer demand in six states where lawmakers are considering bills to legalize and regulate sports betting next year – Alabama, Georgia, Minnesota, Missouri, Mississippi, and South Carolina.
The high number of consumers attempting to access legal sites in other states illustrates the appetite for legal sports betting and underscores a compelling argument for the legalization and regulation of sports betting in these states. Since the 2018 expansion of legal sports betting, states have collected nearly $4 billion in aggregate tax revenue.
The data in the report was collected from September 3 through September 10, 2023 and is based on GeoComply's aggregated geolocation transactions for its US sportsbook customers in regulated states. Geolocation checks are recorded at various stages of a user engaging with a legal sportsbook, including registering an account, logging in and placing a bet. GeoComply's data does not purport to be definitive or represent the entire regulated US market but is intended to provide general insights into relevant market dynamics.
GeoComply appoints Lindsey Drake as CFO and Kelly Schaefer as CHRO to help drive continued growth and innovation
GeoComply Solutions Inc. ("GeoComply"), a leading provider of cutting-edge anti-fraud and geolocation solutions, is pleased to announce the appointment of two seasoned executives to its leadership team. Lindsey Drake has been appointed as the Chief Financial Officer (CFO) and Kelly Schaefer joins as the Chief Human Resources Officer (CHRO).
Drake and Schaefer will both play a crucial role in shaping GeoComply's continued growth strategies as the company expands. In 2023 alone, GeoComply announced minority investments from Norwest Venture Partners and Arctos Sports Partners and their first acquisition of an innovative technology and solutions platform, OneComply. Each of these events has had a significant impact on GeoComply's ability to expand into new verticals and accelerate innovation to meet the needs of customers.
As CFO, Lindsey Drake will oversee all financial operations at GeoComply, including financial planning, budgeting, and capital management. With an extensive background in finance and a proven track record of driving growth and profitability, Drake brings a wealth of experience to her position. Her strategic financial acumen and deep understanding of the technology industry will be instrumental in driving GeoComply's financial success as the company continues its rapid expansion.
As CHRO, Kelly Schaefer will spearhead GeoComply's human resources strategy, focusing on talent acquisition, development, and engagement. With a strong background in HR leadership and a passion for fostering a positive and inclusive work culture, Schaefer is well-equipped to lead GeoComply's people-centric initiatives. Her expertise in talent management, organizational development, and employee engagement will be invaluable in attracting top talent and nurturing a high-performing workforce that drives GeoComply's innovation and success.
The appointments of Drake and Schaefer means that women will account for over 60 percent of GeoComply's leadership team. The company recently won the Diversity & Inclusion Award at the EGR North America Awards, and its commitment to diversity continues to set it apart in the technology industry.
"We are thrilled to welcome Lindsey and Kelly to the GeoComply team," said Anna Sainsbury, GeoComply's CEO. "Their extensive expertise and leadership in their respective fields will be instrumental in guiding our financial strategy and strengthening our talent capabilities. As we continue to expand our market presence and develop groundbreaking cybersecurity solutions, their contributions will be critical in driving our growth and further solidifying our position as a global leader."
Sightline and GeoComply Host Grand Opening of Las Vegas Offices
Sightline and GeoComply hosted the grand opening of their new offices at the University of Nevada, Las Vegas (UNLV) Harry Reid Research & Technology Park. Dignitaries who attended the ribbon-cutting event included UNLV President Dr. Keith Whitfield, U.S. Representative Susie Lee, UNLV Vice President of Economic Development Bo Bernhard, staff from the local offices of U.S. Representatives Dina Titus and Steven Horsford, and leaders from across the casino gaming industry.
The new 10,000+ square foot Las Vegas offices will be a home base for more than 100 staff from both companies. The office serves as the global headquarters for Sightline, the U.S. sports betting and casino gaming market's leading digital payments provider and mobile app developer. The office also hosts GeoComply, an award-winning fraud prevention and cybersecurity solutions company that detects location fraud and helps verify a user's true digital identity. The Las Vegas location will serve as GeoComply's U.S. headquarters, with their global headquarters remaining in Vancouver, British Columbia.
The combined space is an innovation hub for the companies, which have both achieved "unicorn" status with valuations exceeding $1 billion. The office is in the same building as UNLV's Black Fire Innovation, a gaming industry center for research, development, and innovation.
"Las Vegas is a natural home for our U.S. headquarters. We are thrilled to be at Black Fire, as it is a hub to unite innovative technology and hospitality within the US gaming industry. The region's large pool of experienced gaming industry professionals allows us to recruit top-level talent who know compliance, gaming operations, the experiences players want, and how to innovate within a highly regulated market. Being in Las Vegas gives our team easy access to our customers so we can connect, collaborate and problem solve," Anna Sainsbury, Co-Founder & CEO of GeoComply, said.
"It is nothing short of incredible to see how Las Vegas has transformed into a tech hub since Sightline was founded a dozen years ago. Having our offices within UNLV and their Black Fire Innovation center will help ensure we have the resources necessary to continue to grow, innovate, and deliver for our clients," Omer Sattar, Co-founder and Co-CEO of Sightline, said.
"As we thought about Sightline's incredible growth over the past few years, we knew we wanted a new office space to provide our employees with a great space and drive our company into its next successful chapter. This office will provide the Sightline team with a tremendous base of operations to help reach even greater heights," Joe Pappano, Co-CEO of Sightline, said.
A New Year for GeoComply: Anna Sainsbury Returns as Chief Executive Officer
Effective January 1st, 2022, GeoComply Chairman, Anna Sainsbury, will once again step into the role as CEO, a position she held for seven years from when she co-founded the company in 2011.
Sainsbury will succeed David Briggs, who held the position from 2018 to 2021. In his four year tenure as CEO, Briggs oversaw the company through its hyper-growth phase, increasing revenues by over 1500%.
Sainsbury is honoured to take over from fellow Co-Founder, David Briggs, who will serve as Director with a special focus on strategic initiatives, including the expansion of GeoComply's cybersecurity services into new markets.
She comments, "David will continue to be an essential part of the company by dedicating himself to special projects, not least by providing core leadership on GeoComply's future in fintech. He will also focus on managing and delivering innovation on the product front and will take a central role in consolidating our internship and graduate recruitment programmes to secure a bright future for our team's growth. His leadership has seen GeoComply through a transformative period as the business has expanded into exciting verticals and received institutional investment."
Briggs is equally as proud to follow Sainsbury's vision for the future of GeoComply. He adds, "After four incredible years as CEO, I am looking forward to supporting Anna as she steps back into the role she was born to have. Anna is a natural born leader and visionary and I have every confidence that her passion and dedication will take GeoComply to new heights."
In 2011, Sainsbury set out to build a solution that best serves complex regulatory needs of the US gaming industry. A decade later, GeoComply has expanded into a series of products that combat fraud and verify user locations in milliseconds, ensuring seamless compliance in gaming, content streaming and fintech. In this new year and beyond, GeoComply reaffirms its mission to power the future of digital trust for its customers, regulators and communities.
Alongside her innovative ventures, Sainsbury is also deeply dedicated to philanthropy. GeoComply's Corporate Social Responsibility division, Impact, directs corporate attention towards addressing some of the most difficult challenges facing women and children today. She is passionate about stopping digital child exploitation and advocating for gender equality in the workplace.
Sainsbury sits on the board of the American Gaming Association and MVB Bank, which is publicly traded on NASDAQ. She has also been the recipient of numerous accolades including the RBC Momentum Award and has been recognized in The Most Influential Women list of women in gaming and business.