Snoqualmie Casino and Seattle Seahawks Renew Partnership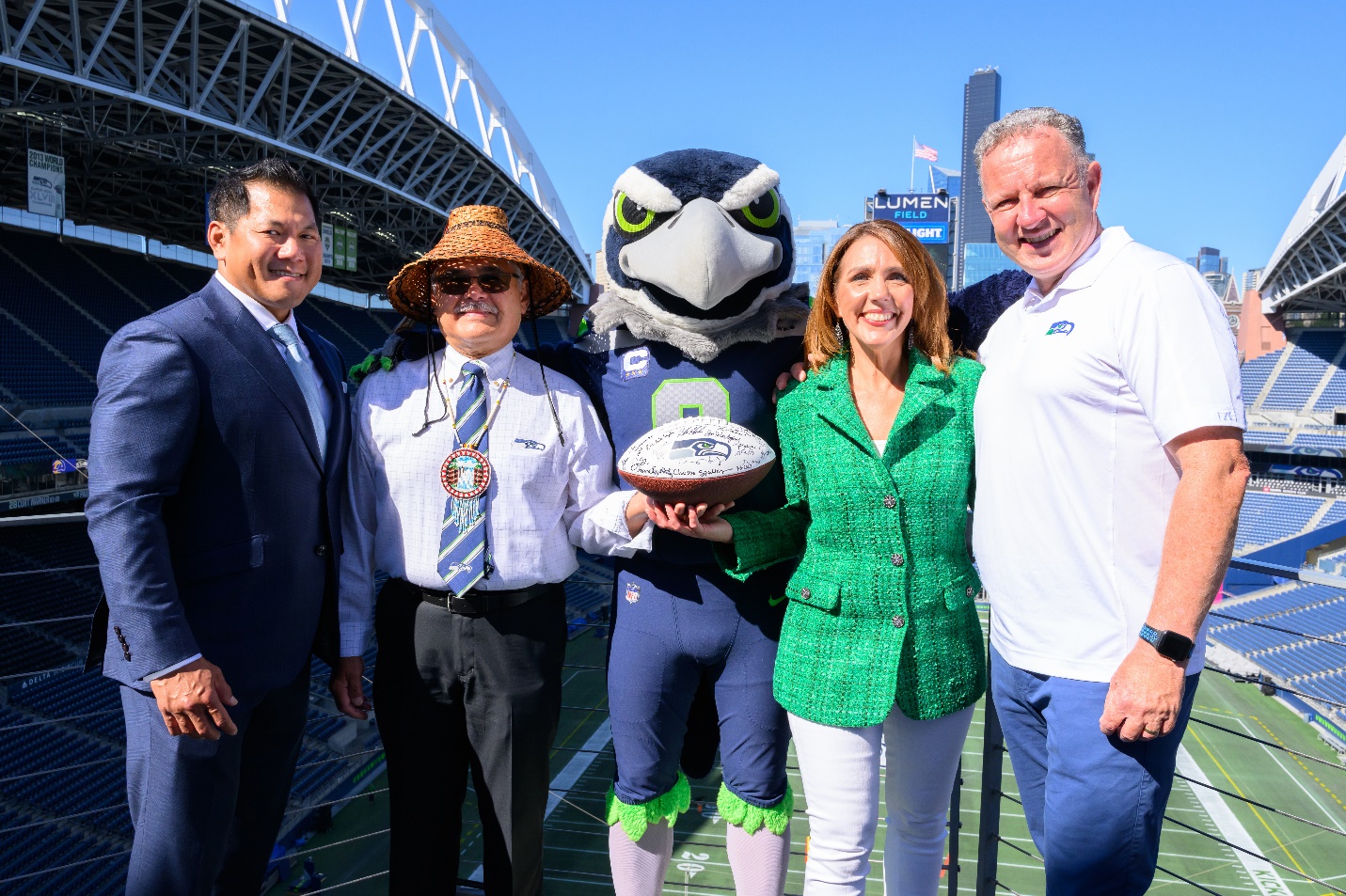 SEATTLE, Oct. 13, 2023 (GLOBE NEWSWIRE) — Today, the Snoqualmie Casino announced the renewal of its longstanding partnership with the Seattle Seahawks.
With a relationship that began roughly 15 years ago when Snoqualmie Casino first opened its doors, the partnership marked the first of its kind between a casino and the Seahawks franchise and only the seventh in the history of the NFL. Now, Snoqualmie Casino is currently in the process of expanding its existing casino to include a 210-room hotel, convention center, 2,000 seat concert venue, destination spa, and three new restaurants.    
"As a company named one of 'Washington's Best Workplaces,' our team culture means everything to us," said Snoqualmie Casino CEO Stanford Le. "We are proud to continue our partnership with an outstanding organization whose success also depends on a strong team chemistry and presence in our local community."
"We congratulate Snoqualmie Casino as they celebrate 15 years and an exciting expansion project, and look forward to continuing our long-term partnership together for years to come," said Lisa Young, Seahawks Vice President of Corporate Partnerships.
ABOUT
SNOQUALMIE CASINO – SEATTLE'S CLOSEST CASINO
Just 30 minutes from downtown Seattle and the home fields of the Seahawks, Sounders and Mariners, Snoqualmie Casino combines breathtaking valley views with a sophisticated gaming setting, featuring Washington's first sportsbook, nearly 1,700 state-of-the-art slot machines, 55 classic table games – including blackjack, roulette and baccarat.  Snoqualmie Casino also features national entertainment in an intimate setting, with five distinct dining experiences, and the region's best cigar lounge.  For more information, visit www.snocasino.com.
SEAHAWKS
The Seattle Seahawks joined the National Football League (NFL) in 1976 as an expansion team. The Seahawks have won 11 division titles and three conference championships. They are the only team to have played in both the American Football Conference (AFC) and the National Football Conference (NFC) championship games. They have appeared in three Super Bowls, (Super Bowl XL, Super Bowl XLVIII and Super Bowl XLIX). The Seahawks defeated the Denver Broncos, 43-8, in Super Bowl XLVIII to win their first title. The team plays at Lumen Field in downtown Seattle. Making an impact off the field has always been one of the organization's top areas of focus. The club supports nearly 2,500 charities around the Pacific Northwest and beyond and uses its unique and powerful platform to support community programs around the region. For more, visit www.seahawks.com.
A photo accompanying this announcement is available at https://www.globenewswire.com/NewsRoom/AttachmentNg/2deb3a30-588c-4030-8fb5-98f663b26122
CONTACT: CONTACT
Kat Jackman
Snoqualmie Casino, PR and Advertising Manager
P: (425) 200 – 8597
E: [email protected]