'We Are Game' – Play'n GO announces plans for action packed G2E extravaganza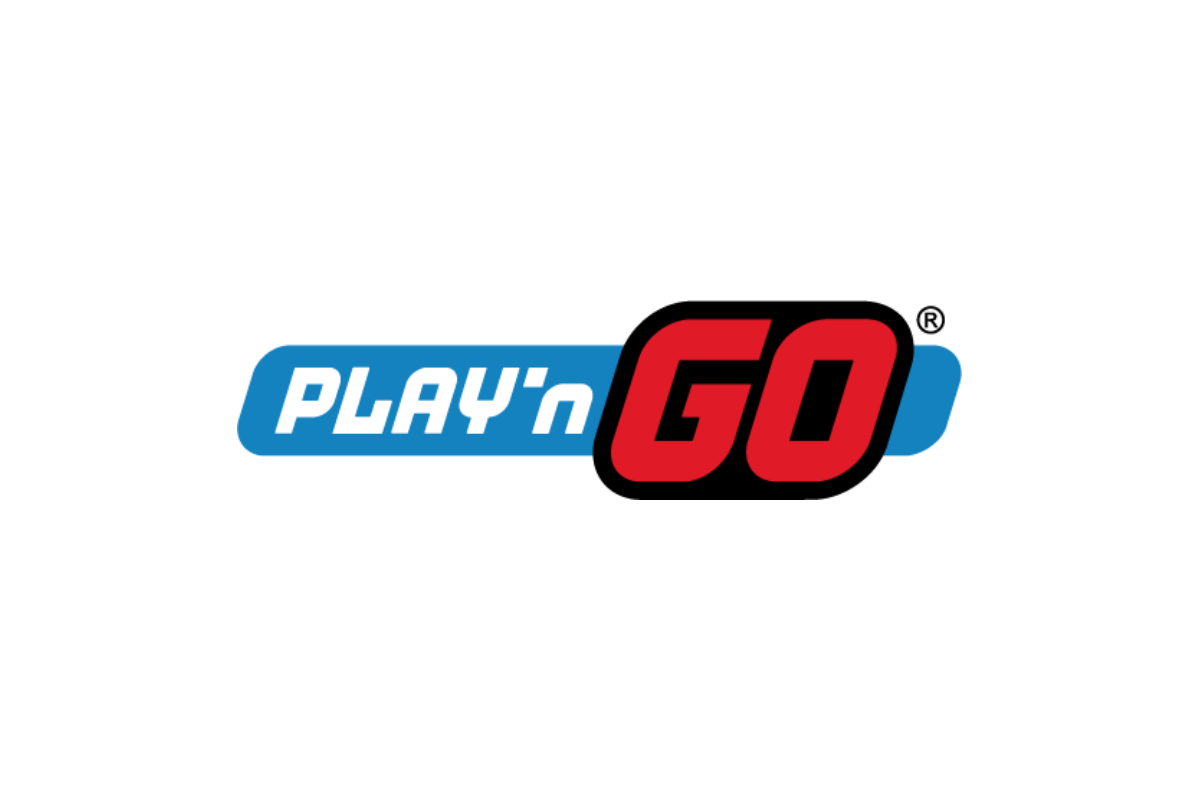 Play'n GO, the world's leading casino entertainment provider, has today announced its plans for the upcoming Global Gaming Expo (G2E) at the Venetian, Las Vegas.
Under the campaign tagline of 'We Are Game', Play'n GO will once again exhibit at G2E with the Swedish gaming giant securing a 1750sqft stand in the newly designed iGaming Zone – double the size of last year's floor space.
Each of the three days of the conference will see a different theme applied to the Play'n GO stand, concluding with a Raging Rex takeover on Day Three, to celebrate the global launch of Raging Rex 3.
There will also be showcases of new games with the most exciting gameplay in the industry, in addition to leaderboards with prizes awarded to the highest scoring players. Also featuring will be recognizable characters from the entire Play'n GO universe on hand each day, providing entertainment and posing for photos.
Ebba Arnred, Chief Marketing Officer, Play'n GO said: "Play'n GO is one of the biggest and most successful games companies in the history of iGaming and we are excited to bring our We Are Game campaign to Las Vegas.
"G2E increasingly plays a crucial role in Play'n GO's strategy every year as we expand into North America. The expo gives us the opportunity to meet customers and players, both new and old, face-to-face, and to promote all that's great about our brand and our content.
"We're so proud of the stand we've designed and built for G2E 2023, in addition to the We Are Game campaign, and want to invite all attendees to pay us a visit at our stand over the three days, where the Play'n GO team will be in attendance. Our team are so excited to showcase our brand in front of the entire world of iGaming, and we can't wait to meet everyone at the Venetian next week."
Play'n GO can be found at stand 4030 in the iGaming Zone at G2E 2023.
To find out more about Play'n GO's plans for Las Vegas, please visit: https://www .playngo .com/playngo-at-g2e-2023
Los Angeles Rams and Pechanga Resort Casino Team to Give Fans Chance to Forecast Games & Win Prizes, powered by Tally Technology Group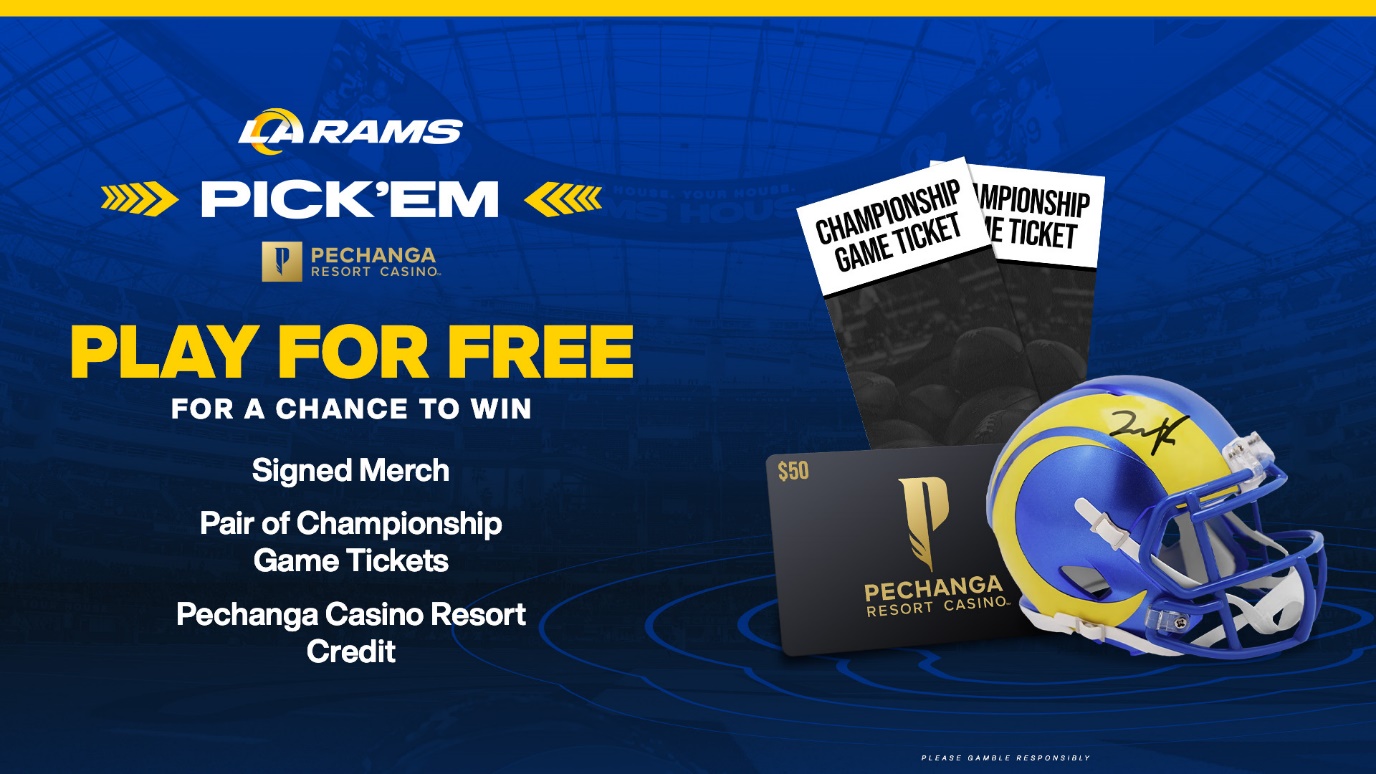 Everyone wants to be a winner and this year, the Los Angeles Rams are making it much easier for football fans to win gear, game tickets, fan shop gift cards and a lot more prizes. Heading into the fifth year of the Rams Pick 'Em contest – a free-to-play, mobile-web predictions game, Rams devotees can compete for prizes by testing their ability to correctly predict outcomes in Rams games.
The Rams are working with Tally Technology group to bring the game to life for fans. Rams Pick'em, presented by Pechanga Resort Casino, gives fans of all levels the chance to win signed merchandise, Rams Season Tickets, or tickets to this year's NFL Championship game by testing their football instincts during the 2023 season.
Fans can register for free at therams.com/pickem where they can answer questions about what they think will happen in that week's upcoming game. Fans can predict in-game outcomes such as: total passing yards by the Rams, result of the opening drive, the Rams' leading receiver in the game, and more. Pregame predictions will be open five days before kickoff and can be changed until kickoff.
Each question will be worth points, creating weekly and season-long winners. Every week, finalists who place 1st-10th will win prizes such as Rams tickets, autographed merchandise, gift cards to RamsFanShop.com, and more. Season-long winners will be awarded a 2024 Rams suite experience, 2024 season tickets, or all-inclusive club seats to a future Rams preseason game. Every time a player successfully submits their picks, they will be entered into a sweepstakes to win two tickets to this year's NFL Championship game.
"Working with Pechanga and Tally helps us bring an interactive experience to Rams fandom," said Marissa Daly, Vice President and General Manager of Rams Studios at the Los Angeles Rams. "We're able to deliver a digital experience that engages current fans and welcomes new fans, which aligns perfectly with our strategy as a brand."
Brad Vettese, CEO of Tally said, "Tally has always loved working with the Rams to deliver true innovation in fan gamification and sponsor activation. We created and launched the first Rams Pick'em game, the first Beat the Expert game, the first Rams $1 Million Perfect Pick grand prize, the first bi-lingual International Home Market Area launch in Mexico, and now the first Rams Game Central featuring multiple fan activation games including the first AI-generated trivia game for fans playing in Mexico. It is a great partnership, and one that we value immensely."
"We hear from our guests all the time that they love the Rams Pick 'Em game," said Bill Anderson, Chief Marketing Officer, Pechanga Resort Casino. "It's a great way to stay engaged the whole season long, and with a couple taps, work your way to potentially winning some really cool prizes. We're grateful for our founding partnership with The Rams and wish them every opportunity for advancing as far as possible this football season."
Mr. Gamble Welcomes Paul Puolakka as the New Chief Marketing Office
Mr. Gamble, an award-winning online casino comparison platform, has recently announced the appointment of Paul Puolakka as its new Chief Marketing Officer. Puolakka, who brings close to a decade of experience in the iGaming industry, has already started in his new role to help the company boost its reach.
Mr. Gamble's co-founder Jonas Kyllönen congratulated Paul on his appointment, stating that his extensive knowledge and expertise would help the company continue its impressive growth trajectory.
Puolakka himself expressed excitement at joining the team: "I am thrilled to join such a dynamic and talented team. The company has already earned a reputation as a leader in the online gambling industry, and I look forward to helping drive this success forward."
As the new CMO, Puolakka will be responsible for overseeing all aspects of Mr. Gamble's marketing efforts, including branding, acquisition, and retention. He will work closely with both the marketing and sales teams to develop and implement new strategies for driving growth and revenue.
As a leading informational hub for casino comparisons and reviews, Mr. Gamble has earned multiple accolades for its informative content and commitment to transparency. Most recently, the Mr. Gamble team's coverage of the best online casino bonuses won them the title of the Best Bonus Comparison Affiliate of 2022.
The platform also aims to provide unbiased information about online casinos, bonuses, and payment methods, making it a valuable resource for online gamblers.
Having tapped Puolakka for the CMO role, Mr. Gamble is poised to solidify its position in the industry, with leadership expressing enthusiasm over the upcoming changes.