OnAir Entertainment Sets New Heights with Grand Studio Opening in Tbilisi, Georgia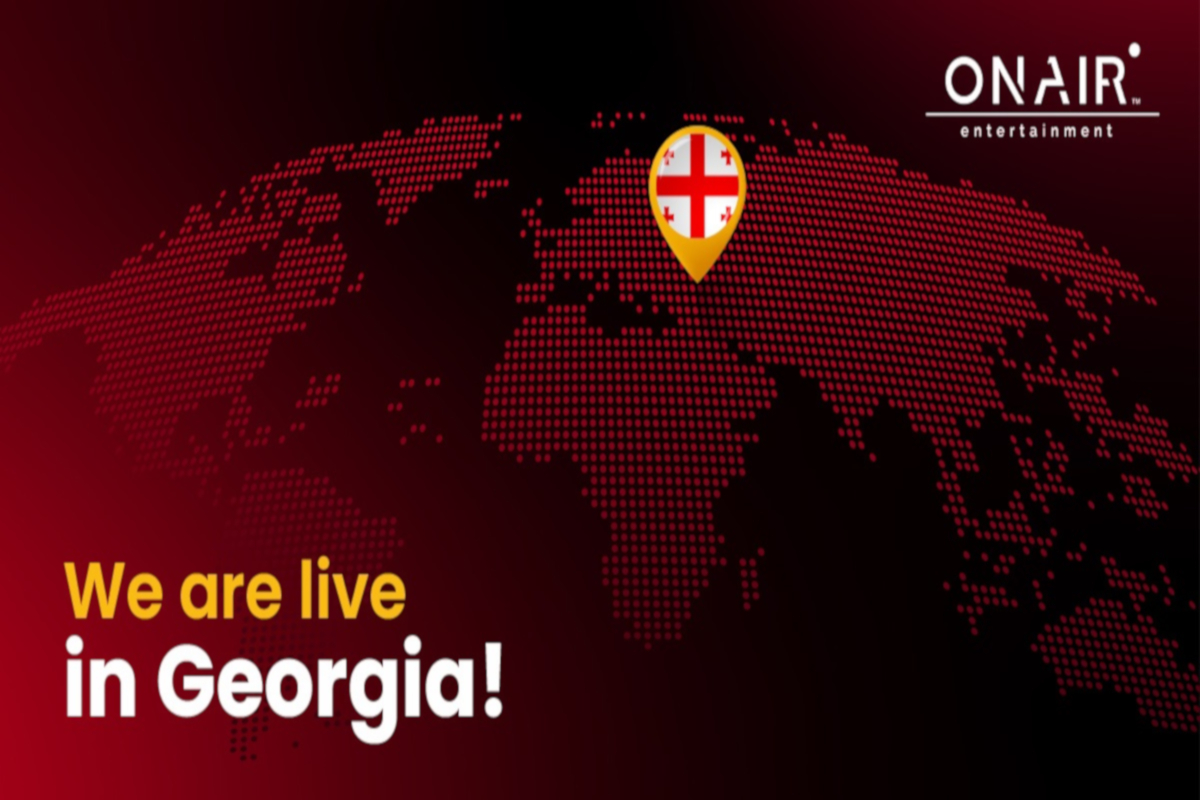 Reading Time:
2
minutes
Celebrating another landmark in live casino excellence
OnAir Entertainment, the leading provider of live casino and game shows, is thrilled to announce the grand opening of its newest studio in the heart of Tbilisi, Georgia. This momentous occasion marks a significant stride in OnAir Entertainment's journey to redefine the online gaming landscape through innovation, customisation and exceptional player experiences.
The Tbilisi studio stands as the pinnacle of its expansion efforts, boasting an expansive hub with amplified table capacity and a dedicated team larger than ever before. Amidst the growing footprint, its unwavering commitment to quality and consistency remains steadfast, ensuring that each player experiences the highest standard of entertainment, regardless of their location.
"Our mission is to redefine the online gaming landscape by offering cutting-edge technology and a wide range of exciting games," the Chief Executive Officer for OnAir Entertainment, Andres Rengifo, said. "With our studio in Georgia, we are poised to elevate the gaming experience for our valued players."
The new studio introduces an array of live casino favourites featuring blackjack, roulette and poker tables galore. Addressing the market's demand, OnAir Entertainment boldly tackles the blackjack table shortage while providing a canvas for operators' own brand expressions and creative visions. In this inclusive space, everyone's brand finds a home.
Beyond shaping extraordinary gaming experiences, OnAir Entertainment is dedicated to positively impacting the Georgian economy. This launch ushers in not only a new realm of entertainment but also contributes to fostering a high-standard work environment for local talents.
With its inaugural studio launched in Riga, Latvia, in 2021, followed by its second studio launch in Bucharest, Romania, OnAir Entertainment has continued to reshape the gaming arena.
As the studio in Tbilisi, Georgia, opens its doors, OnAir Entertainment celebrated this new chapter of entertainment brilliance among all those who have contributed to making this grand studio opening a reality.
EGT Digital Further Extends its Partnership with Adjarabet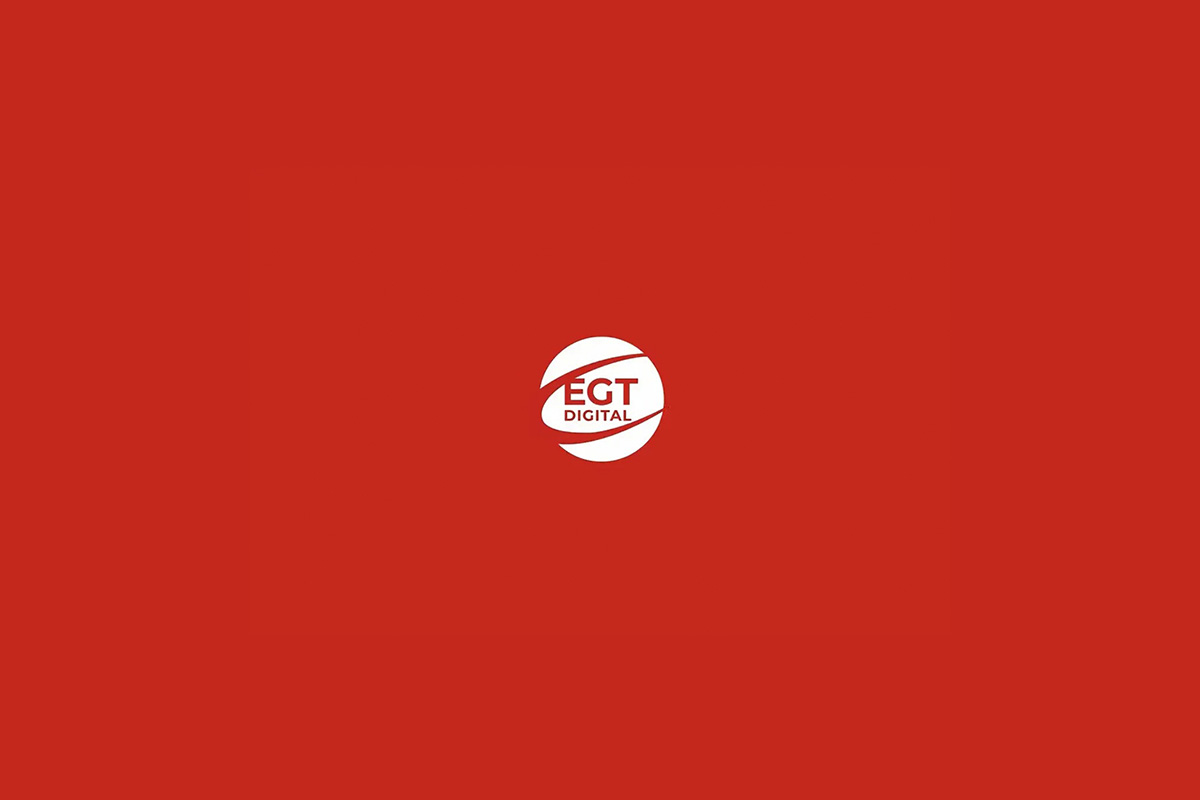 Reading Time:
< 1
minutes
After the great success that EGT Digital's slots had among the Georgian customers of Adjarabet, the operator decided to present the Bulgarian provider's gaming content also to the Armenian players. Now the visitors of www.adjarabet.am can try their luck with 80 titles from the top-performing Bell Link, Clover Chance, High Cash and Single Progressive Jackpot.
"We are very happy to expand our collaboration with such a respected operator as Adjarabet. Our games quickly proved their qualities in Georgia and I am confident that they will demonstrate the same impressive performance in Armenia as well," Tsvetomira Drumeva, Head of Sales at EGT Digital, said.
Adjarabet Armenia management also expressed their positive expectations regarding the new integration. They shared that EGT Digital has ranked among the most trusted providers of theirs both in Georgia and Armenia, highlighting that they look forward to the Bulgarian provider's next proposals.
EGT Digital's Games with a Successful Start in Armenia
Reading Time:
< 1
minute
EGT Digital has crossed the European borders and is now in Asia. Its online slots are available to players in Armenia on the betting site of the popular local operator Goodwin, which offers the attractive titles from Bell Link, High Cash, Single Progressive Jackpot and will soon add the rest of the games from the Bulgarian provider's portfolio.
Tsvetomira Drumeva, Head of Sales at EGT Digital, said: "We are happy to enter the Armenian market and are very grateful that Goodwin has given us this opportunity. I am confident that we will have great success in the country, considering the excellent results of our games so far."
Goodwin management also commented positively on the collaboration with the Bulgarian company: "EGT Digital's proposals perfectly fit our concept of offering fresh and attractive content which provides players with exciting gaming experience and makes them come back to our website again and again. We expect the titles of Clover Chance jackpot and the multiplayer xRide, which we will be integrating in the near future, to receive warm acceptance as well."
Crystalbet's Clients to Dive into the Exciting World of EGT Digital's Titles
Reading Time:
< 1
minute
The Georgian online casino Crystalbet already offers to its visitors the opportunity to try their luck with EGT Digital's games. All 70 titles of the provider's portfolio are live, including Bell Link, High Cash, Clover Chance, the 5 games with a Single Progressive Jackpot, as well as the multiplayer xRide.
"We are very happy to continue to expand our presence in Georgia thanks to Crystalbet, who trusted us and integrated all our slots. I believe that we will meet and even exceed the operator's expectations. EGT Digital's game portfolio is constantly being updated and I am confident that very soon more of our proposals will be available on their website," Tsvetomira Drumeva, Head of Sales at EGT Digital, said.
Crystalbet management also gave positive evaluation of the partnership with the Bulgarian provider: "We always strive to provide players with high-quality slot entertainment. That's why we decided to add EGT Digital's games, which are already very popular among our customers for their interesting and diversified themes and high chances of winning. We are very pleased with the results they have demonstrated so far."