SPORTFIVE ANNOUNCES EXCLUSIVE MEDIA RIGHTS FOR SOUTH AMERICAN WORLD CUP QUALIFIERS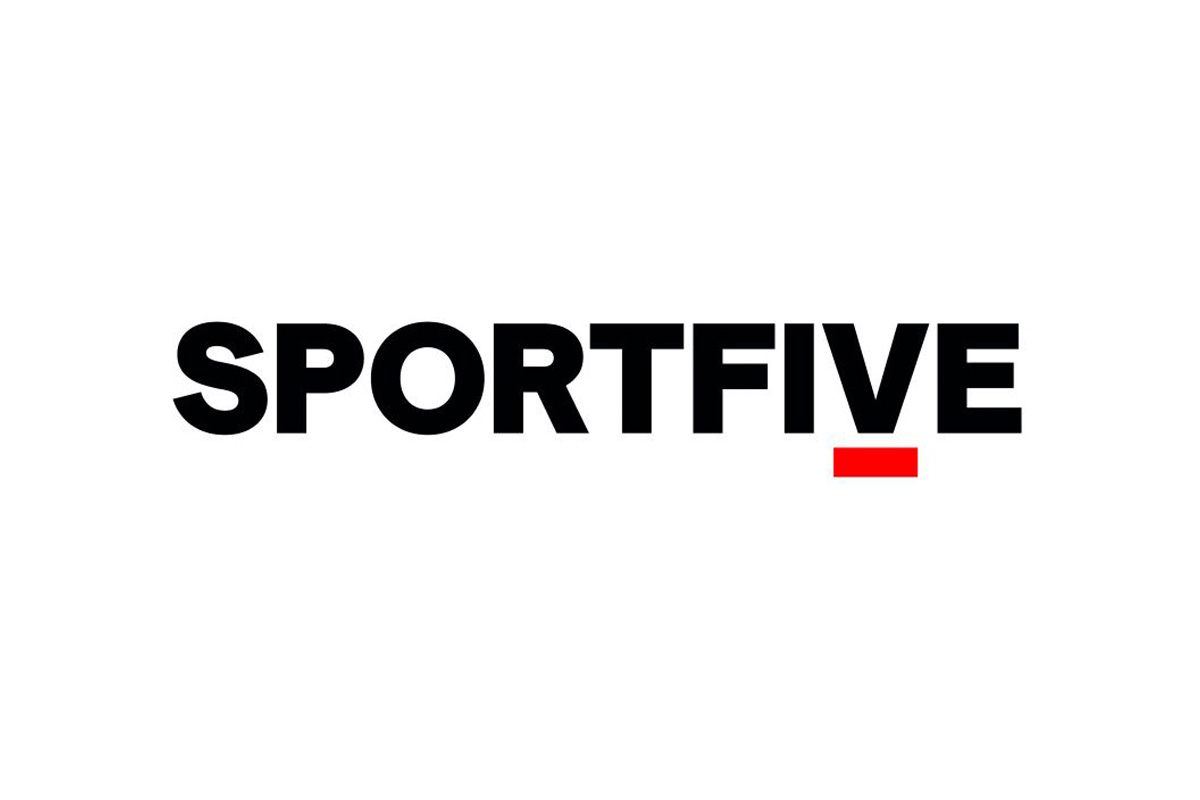 Reading Time:
< 1
minutes
SPORTFIVE, the leading global sports marketing agency, is excited to announce its exclusive ownership of third-party media rights for the South American World Cup Qualifiers for the 2026 FIFA World Cup.
The agreement encompasses all CONMEBOL home World Cup Qualifier matches for the national teams of Brazil and Argentina. Additionally, SPORTFIVE is set to oversee the media rights for all home Friendlies of the Brazilian national team.
As part of this partnership, SPORTFIVE has secured the third-party media rights for these matches outside of the Americas, cementing its position as a key player in the international sports media landscape. This strategic move not only showcases SPORTFIVE's commitment to elevating the global visibility of these esteemed national teams but also highlights the agency's dedication to offering unparalleled sporting content to fans across the world.
By acquiring the media rights from esteemed names in the industry, Brax in Brazil and Torneos in Argentina, SPORTFIVE offers viewers an engaging experience that captures the spirit and excitement of South American football.
Thomas Klingebiel, President Media at SPORTFIVE, commented: "We are thrilled to have secured these exclusive media rights for the South American World Cup Qualifiers. This agreement reinforces SPORTFIVE's commitment to delivering top-tier sports content to a global audience. The passion and fervor of South American football are unmatched, and we are proud to play a role in bringing this excitement to fans worldwide."
As anticipation builds for the upcoming matches, fans can look forward to an enhanced viewing experience that truly captures the essence of South American football. The partnership with Brax and Torneos promises unforgettable moments and sets new standards for sports broadcasting.
FBMDS' First Ever Crash Game, Champion Tales, is Out Worldwide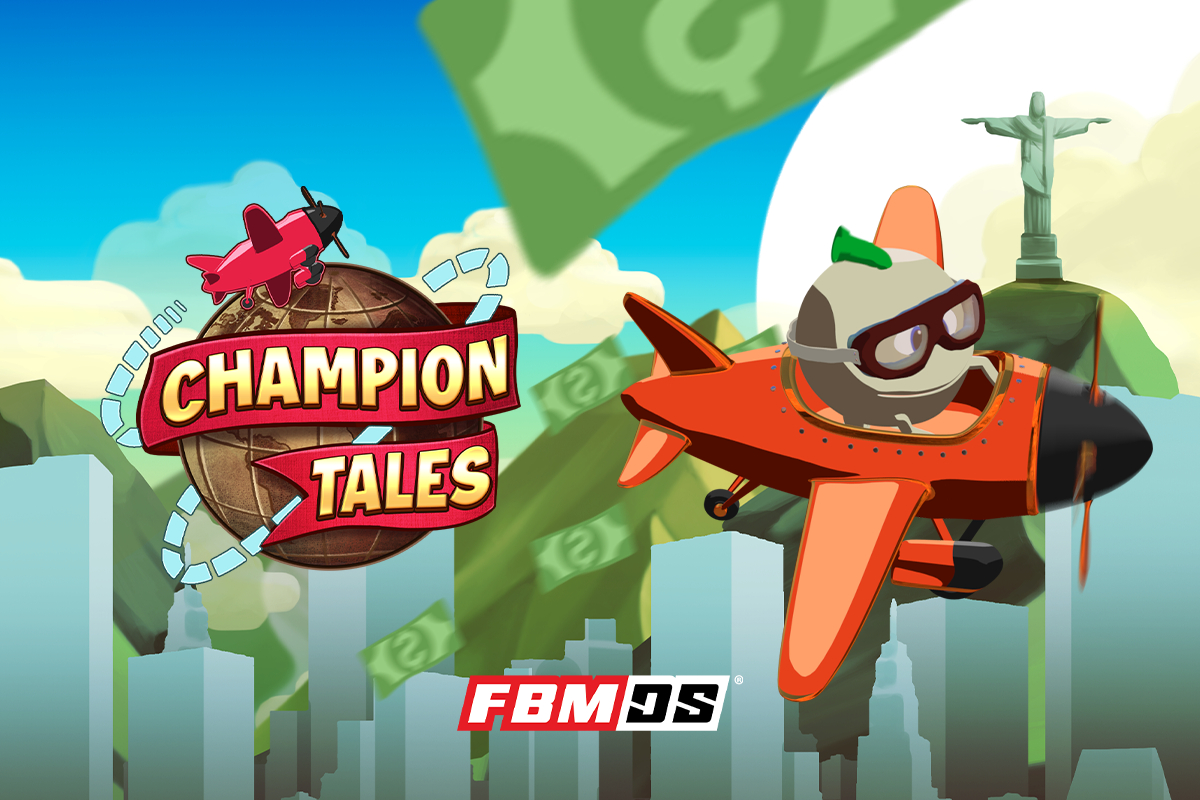 Reading Time:
2
minutes
Get ready to witness the dawn of a new era in online casino gaming as FBMDS unveils the highly anticipated Champion Tales, the brand's first ever non-traditional game available worldwide. Brace your players for an immersive gaming experience that will transport them across the globe, hand in hand with the legendary Mr Champion himself.
Champion Tales captures the essence of the emergent non-traditional gaming trend with its strategic betting rounds and monumental winnings. FBMDS' new game merges top-notch technology with the brands' expertise, creating a thrilling and immersive experience with high stakes for players and a safe choice for casino operators.
A distinctive non-traditional game with big prizes to award
Following a crash gaming logic, FBMDS' release evokes players' heart-pounding anticipation as the multiplier reaches new heights, requiring strategic decision-making and a thrilling rush to hit the 'Collect' button before it's too late.
FBMDS has balanced gameplay mechanics to increase players' chances of earning significant rewards, making it a lucrative choice for online casino operators. Furthermore, Champion Tales boasts a highly profitable RTP rate, surpassing competitors in the market.
But that's not all. Champion Tales comes loaded with features designed to elevate the gaming
experience:
Autoplay: Players can choose how many rounds they want to play without any hassle, making continuous play even more convenient and enjoyable.
Auto Cashout: The Auto Cashout feature, where players can choose the value they want to cash out, minimizing mistakes or distractions that could impact their winnings.
Responsible Gambling: FBMDS prioritizes players' safety with the responsible gambling feature, allowing players to set limits above or below their initial balance, preventing any unwanted excessive play.
Detailed Play History: A detailed play history feature ensures that players always remain safe and in control. They can review their past gaming sessions, bets and outcomes, promoting transparency and responsible gaming practices.
"Listening to our partners and clients was always the number-one priority during the creation process of Champion Tales," the Director for FBM, Renato Almeida, said. "Since the crash gaming category has been getting a lot of popularity, we made sure we understood market needs to make sure our clients' expectations and profitability rates were being met, while delivering an innovative solution able to provide players with an amazing gaming experience."
A personalized crash gaming atmosphere
Champion Tales goes beyond colossal wins with its debut, offering a captivating Brazil-inspired tropical ambiance. Moreover, the game's background, scenery and music can be customized to meet the needs of casino operators in diverse markets, cultural contexts and geographical locations.
This allows for an enriched gaming experience worldwide, whether by incorporating local landmarks, cultural references or regional music, to resonate with operators' requirements, enhancing customer engagement and satisfaction.
In addition, clients can have their respective logos applied to the game's flag, further aiding in branding. FBMDS maintains product localization as a priority by developing characters and backgrounds that resonate with the regions where partners operate and represent the seasonality of the market. This approach generates greater player identification, leading to increased retention and loyalty.
By developing mobile-friendly, cutting-edge and highly customizable gaming solution like Champion Tales, FBMDS proves once again its ability to deliver profitable and satisfying products for casino operators worldwide.
Hub88's Mark Taffler Taking to the Ring to Support Oliver's Wish Foundation at the SBC Charity Boxing Championship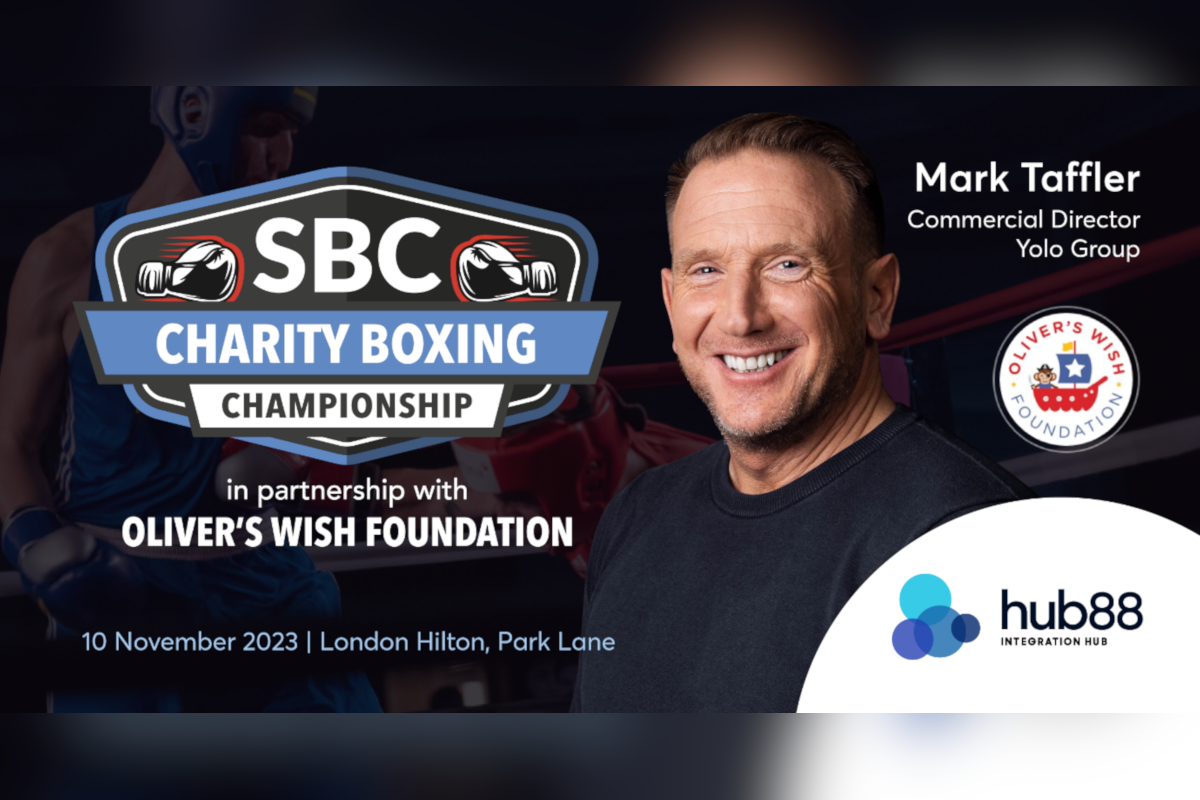 Reading Time:
< 1
minutes
Supplier's Commercial Director to don the gloves at prestigious industry charity event
Mark Taffler, Commercial Director for Hub88 and Bombay Group, is joining an industry lineup to compete in a white-collar boxing match at this year's SBC Charity Boxing Championship fundraising event.
Taffler, who is being sponsored by One.io, whom is part of the Yolo Investments' portfolio, will face SMPL Consulting's Director Simon Pilkington in the opening bout of the night to raise money for three charity organisations.
Hub88 will be hosting a VIP table at the event, which was set up by SBC in partnership with Oliver's Wish Foundation.
Over 500 industry representatives will be in attendance for an evening of boxing on November 10, with a blend of fierce competition and camaraderie taking place at the luxurious Hilton Hotel in London.
Last year's event raised a staggering £152,000 and was donated to the Oliver's Wish Foundation and its amazing partner charities Chestnut Tree House, Cystic Fibrosis Trust and SUDC UK.
"Mark's fantastic work so far will be rewarded in the boxing ring and we look forward to seeing how he gets on against his fierce competition Simon when the action unfolds," the Head of Hub88, Ollie Castleman, said.
"Ultimately, the goal is to raise money for a great cause and, following the success of last year's event, we are delighted to play a part in the 2023 instalment of the SBC Charity Boxing Championship."
Playbook Engineering announces DragonBet partnership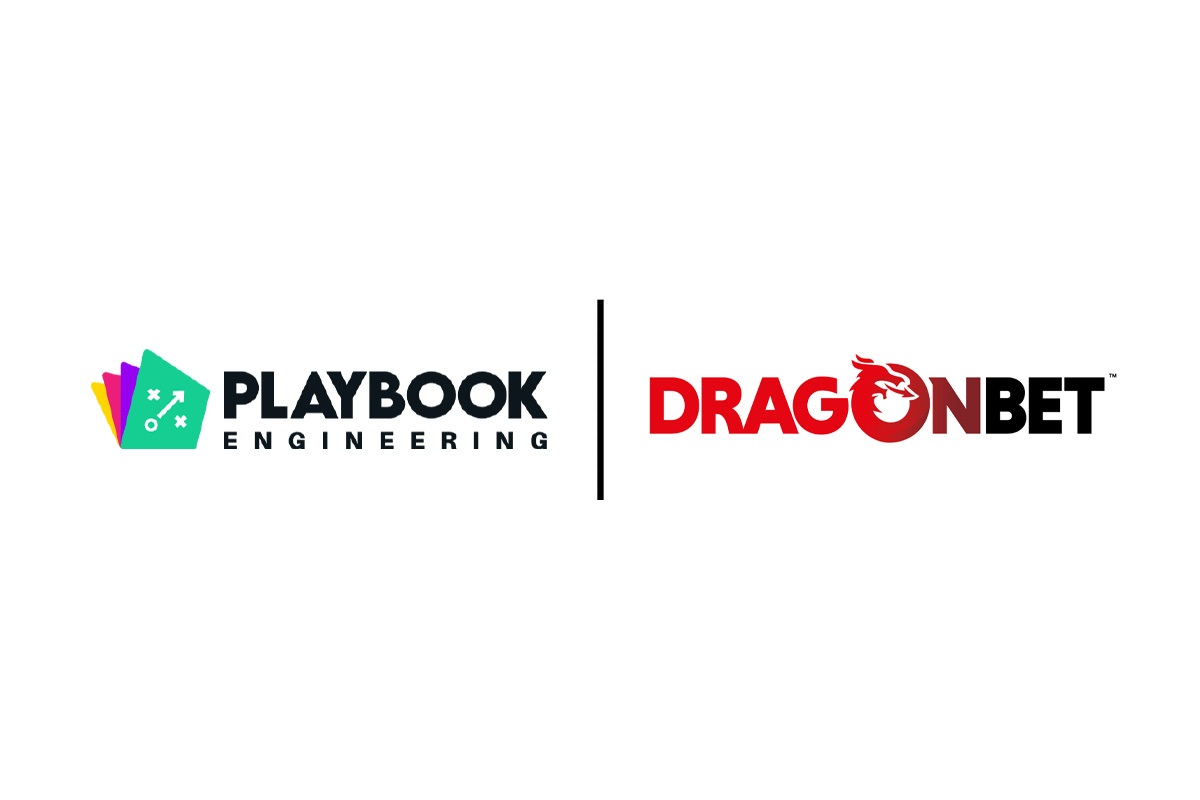 Reading Time:
< 1
minutes
Playbook Engineering, a leading global betting platform provider, has boosted its UK presence thanks to a new agreement with online betting platform, DragonBet.
The integration will see Playbook supply its solution to DragonBet, which specialises in offering more coverage on Welsh sport than any of its competitors.
DragonBet offers the very best in odds from horse racing, football and rugby, alongside US sports such as American football, baseball and basketball, whilst offering the latest prices on the Cymru Premier League in Wales.
With the deal now live, DragonBet is able to take advantage of Playbook's extensive book of pre-match and live odds, with hundreds of sports available to bet on.
This latest partnership strengthens Playbook's reputation as a global player within sports and casino, thanks to its development of cutting-edge technology whilst providing one of the best and most innovative user experiences on the planet.
Commenting on the partnership, Ivo Doroteia, CEO at Playbook, said: "At Playbook Engineering, we are always eager to develop exciting new alliances and it is excellent news for us to count DragonBet as a new partner.
"DragonBet is undoubtedly one of the UK's up-and-coming operators, with a big footprint already in Wales. With this partnership, we hope to expand DragonBet's presence across the UK and beyond,  at the beginning of a fruitful journey for both companies."
David Lovell, Co-Founder at DragonBet, added: "We are delighted to become a part of the Playbook Engineering family. With powerful front-end customisation, robust reporting functionality and a sleek UX now at our disposal, the partnership represents a huge step forward for DragonBet.
"We look forward to leveraging the strength of the Playbook platform to realise the potential of our growing brand."