Advantech-Innocore Launches New Gaming Platforms and Intel® Arc™ GPU at G2E 2023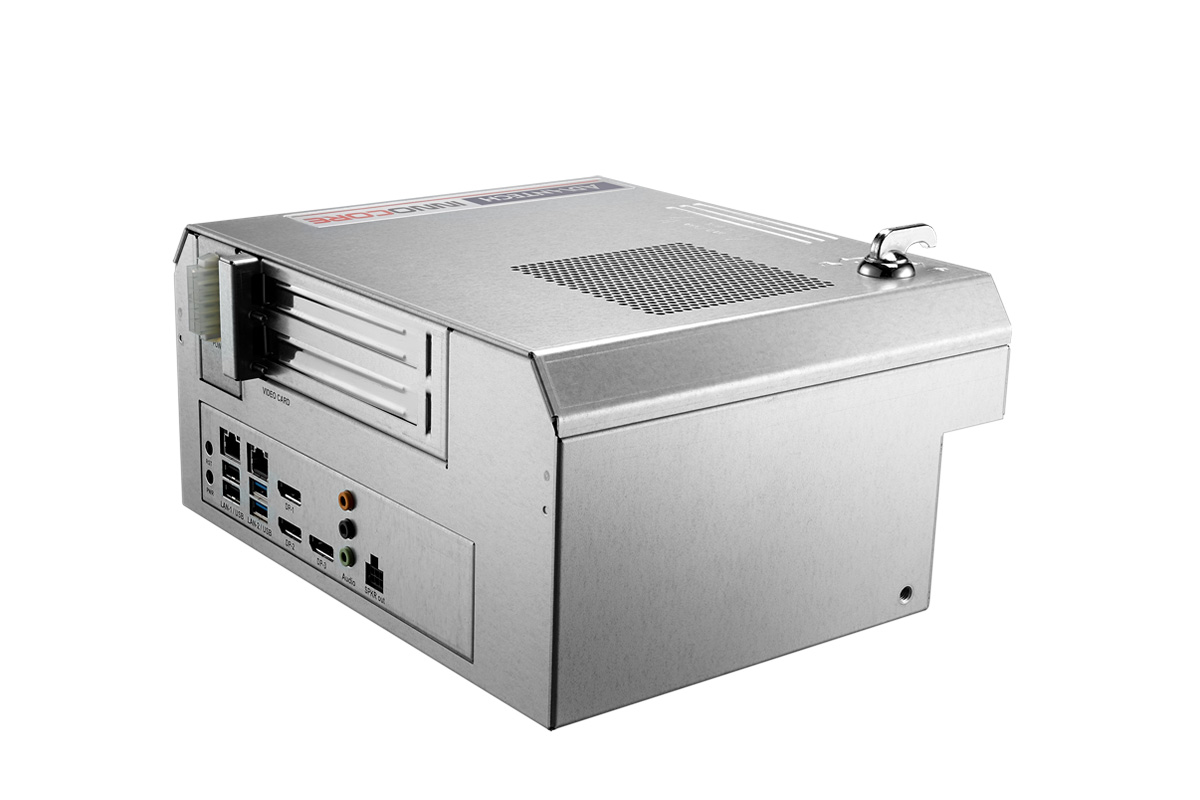 Advantech-Innocore's portfolio of gaming hardware and software solutions, peripherals and displays will be showcased at G2E 2023, Booth #3230. With the theme 'All things gaming' we are addressing the requirements of the industry for flexible products, offering customers off-the-shelf solutions and/or customs builds that meet their requirements to bring their content to market.
Advantech's new releases include:
The VEGA-P110 Graphics Card: This graphics card is powered by Intel® Arc A370M with 8 Xe-cores, 1550 MHz graphics clock, and 4GB GDDR6 memory. The VEGA-P110 supports high-end graphics engines, improves 3D gaming realism, and allows for multiple displays on slot machines. With superior performance, price-per-watt value, and 5-year longevity, the VEGA-P110 is a simple and easy addition to enhance visual computing performance.
The DPX-S455 Gaming Platform: The Intel® based DPX-S455 platform is a high-performance platform using hybrid core technology up to Core i9. A full set of I/O, COMs, and security features designed specifically for gaming devices are also included, making the DPX-S455 an ideal performance-integrated platform for many gaming and amusement applications.
The DPX-M266 Gaming Platform: The DPX-M266 is a versatile gaming platform with the AMD Ryzen Embedded R2000 processor to deliver improved performance and functionality. The DPX-M266 supports both quad and dual-core APUs with speeds up to 3.35 (3.7) GHz, and can support up to 4 displays. It also features a PCIe x16 slot for an additional graphics card.
In addition to Advantech's latest releases, a variety of LCD monitors including a 50" J-Curve screen, high-performance graphic cards supported by Intel® and AMD partners, and software and firmware solutions will be on display at Booth #3230.
Advantech-Innocore's supporting Global Gaming Expo with future proof solutions
Once again Advantech-Innocore will be supporting the Global Gaming Expo (G2E), Las Vegas, by showcasing its futureproof gaming solutions in booth #3230.
"Our wide range of industrial-grade hardware and software solutions are leading the charge in the gaming industry. The dedication of support our engineers offer our customers is second to none and a reason why we remain one of the key technology partners in the market.
Advantech-Innocore's portfolio of products has grown since last year and we are excited to show off the latest products and features we have covering software solutions, displays, embedded computer and peripherals. Our theme of Futureproof Gaming Solutions is testament to that offer, that we provide the performance, efficiency, security and longevity that is vital in our highly competitive industry." Craig Stapleton, product director, Advantech-Innocore.
At this year's event Advantech will be spotlighting the following:
NEW for G2E – Ergonomic & Modular complete gaming solution: The futureproof, modular system designed for full customization and player-centric comfort. Dual displays with touchscreen capability and options for third monitor integration. 12" touchscreen button deck with wireless charger support. Supported by built-in Windows 10® and Linux® OS for ultra-performance gaming.
New for G2E – DPX-S451: Using AMD's Ryzen Embedded R2000 processors, featuring high-performance dual and quad core SOC devices with "Discrete-level Graphics", this 12th Generation DPX-S format platform offers the unbeatable combination of computing power and graphics performance, for slot machines, casino games and betting terminals.
DPX-E145: Complete with Intel Iris XE graphics, the DPX-E145 is a passive-cooled, complete gaming system for the regulated casino and amusement with prize (AWP) machine markets that combines all hardware features together in a high-performance industrial-grade system. With groundbreaking graphic performance, the new 11th generation Intel® Core processors meet the ever-increasing demands placed on casino slot machines for a multi-screen, high-resolution and immersive player experience.
DPX®-J100:The revolutionary DPX®-J100 is a comprehensive gaming system for regulated casinos, AWP and emerging markets. This product combines the hardware features necessary for a gaming platform in an industrial-grade system for an incredibly low price point without compromising performance or reliability.
DPX-LED-01: An industrial-grade 16 & 8-channel LED controller for enhanced visual impact. Customized LED sequencing of up to 4096 LEDs using 'VibranceFX' GUI can be stored on-board, or controlled remotely in real-time. Also at the booth will be a display of LCD monitors including the J-curve screen, high-performance graphic cards supported by our Intel and AMD partners plus a range of other software and firmware solutions.
Continuing the trend of creating best in class solutions, Advantech-Innocore representatives will be on hand to speak to customers new and existing to find out how we can support the future of gaming.