Optimove Releases Comprehensive NFL Betting Report: Illuminating 2023-2024 Bettor Intentions; Helping Guide Sports Betting Platforms to Boost Player Engagement and Loyalty While Ensuring a Safer Gambling Environment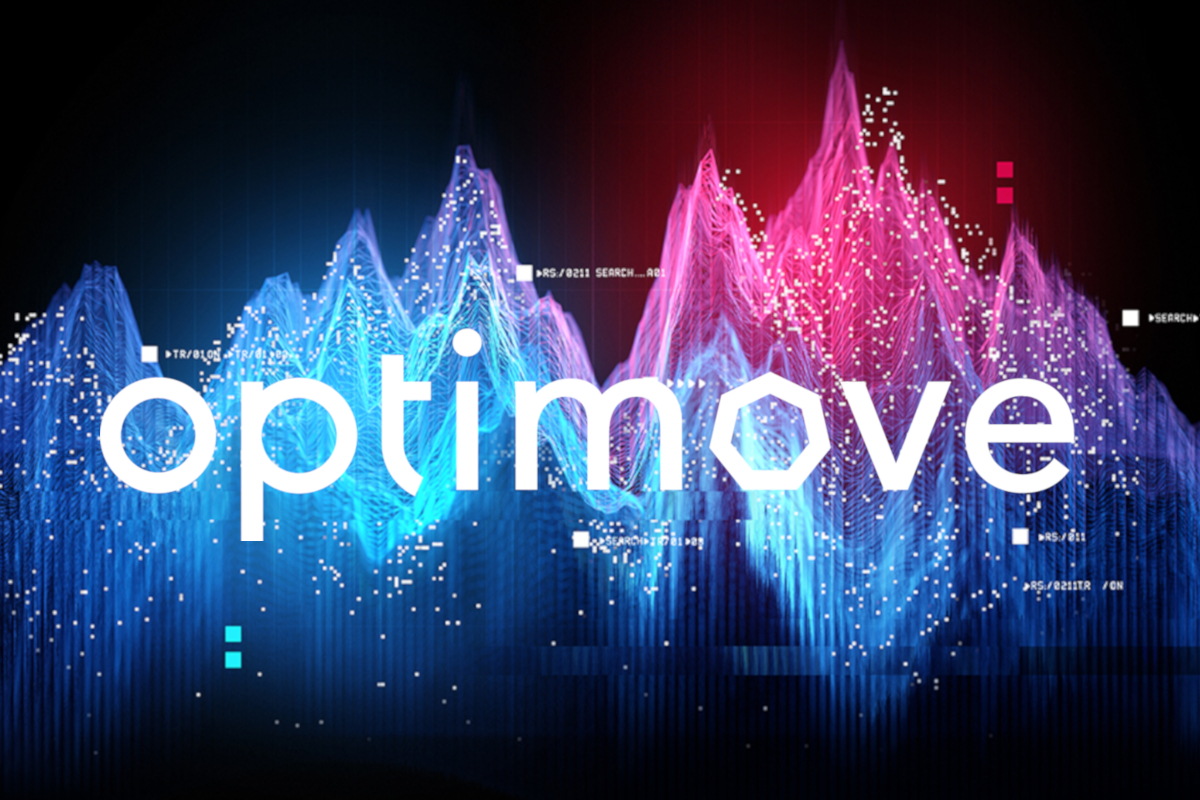 Optimove, the leading CRM marketing solution for the iGaming sector, has released its Optimove 2023-2024 Report focused on NFL wagering intentions, brand loyalty and communications preferences.
Surveying 287 United States citizens who wagered on NFL football in August of 2023, the comprehensive report deeply analyzes respondents' wagering intentions, brand loyalty and communication preferences. By providing insights into the behaviors and preferences of NFL bettors, it acts as a guide to sports gambling platforms to optimize their offerings, nurture player loyalty and promote responsible gambling practices while maintaining a safer gambling environment.
Of particular interest is that NFL bettors show deep engagement in betting as 61% of respondents said they make 'live bets' during the game. While NFL bettors have deep engagement while the game is on with 54% using two or more sites per week for betting and 18% use three or more.
This deep engagement in betting may result in the divergence in marketing fatigue between bettors and general online shoppers. Thirty-seven percent (37%) of bettors say they want fewer marketing messages compared to 66% of online shoppers.
Integrating a customer data platform (CDP) with a multichannel marketing hub (MMH) can drive brand loyalty:
The report provides key recommendations to sports gambling sites to enhance customer engagement and loyalty further while promoting responsible gambling practices. The core driver includes integrating a customer data platform (CDP) with a multichannel marketing hub (MMH) to implement highly personalized promotions and optimal delivery timing.
Pini Yakuel, the founder and Chief Executive Officer for Optimove noted that by aligning marketing strategies with these findings, sports gambling sites can effectively attract, engage and retain bettors while promoting responsible gambling behaviors. He added: "This report will help sports betting operators have top-line data on NFL season bettors' intentions. Starting with data from bettors is the holy grail to assuring that marketing messaging is pertinent and timely. Operators who do not have a customer data platform seamlessly integrated into a multichannel marketing hub will struggle to keep bettors loyal. The survey results around live betting are a prime example of the importance of real-time communications and app updates that dynamically respond to game changes."
Recommended actions for sports gambling operators:
First and foremost, sites should Integrate a customer data platform (CDP) with a multichannel marketing hub (MMH) for comprehensive insights. With that foundation, sports gambling operators can use artificial intelligence (AI) to automate personalized game recommendations based on historical data and real-time interactions. Plus, they can implement real-time event triggers for timely personalized messages during games. To unify the player experience, sports sites can deliver consistent cross-channel messages for a unified customer experience. These actions can help deepen brand loyalty before, during, and after the game.
Select Data from the report:
Marketing Fatigue: NFL bettors suffer less marketing fatigue – only 37% want fewer messages, in contrast with 66% of online shoppers.
Sixty-one percent (61%) of respondents said they make 'live bets' during the game: It underscores that betting platforms have multiple chances to engage betting fans after kick-off and before the final whistle.
BIDSTACK SPORTS ANNOUNCES VIRTUAL STADIUM PARTNERSHIP WITH STATUS PRO'S NFL PRO ERA AND WASHINGTON COMMANDERS
Bidstack Sports, the dedicated sports technology division of Bidstack Group PLC, today announced a partnership with StatusPRO, creators of NFL PRO ERA, and the Washington Commanders professional football team, to introduce a new cutting-edge technology that will for the first time in history enable NFL franchises to independently control the native marketing and commercial inventory within their licensed virtual stadiums.
Starting this season, NFL PRO ERA will integrate Bidstack Sports tech across the 30 replicated virtual stadiums within the fully licensed NFL and NFLPA virtual reality (VR) simulation game, providing NFL teams with a dedicated platform to dynamically manage in-stadium content and unlocking new frontiers for fan engagement and commercial growth.
The Commanders, a 90+ year-old NFL franchise that plays at FedExField in Landover, MD, will break new ground as the first NFL club to fully synchronize its real-world and virtual stadium offerings utilizing Bidstack Sports technology which is designed for sports simulation games and their rights holder partners.
By making this technology available to NFL clubs, NFL PRO ERA will further amplify its in-game realism by extending real-time NFL calendar content to players. It will also pave the way for other NFL franchises to personalize communication with fans and expand the commercial presence of club partners within their licensed virtual stadiums and facilities.
Commenting on the new partnership, Alex Nunez, SVP & Head of Bidstack Sports, said:
"As a 1:1 simulation of the real-world NFL product, NFL PRO ERA provides fans with first-person, immersive access to the league and their favorite teams. Together with StatusPRO and the Commanders, we see an opportunity to intensify those bonds through an innovative application of tech that will unlock a new marketing channel for NFL clubs to communicate with their next-gen fanbases while at the same time increase the volume, value and reach of their traditional corporate sponsorship templates."
"This partnership represents a new chapter in the rapidly evolving gaming industry, and we are excited about the immersive experiences it will create for our players," said Andrew Hawkins, Cofounder, StatusPRO. "We look forward to working with Bidstack Sports and the Washington Commanders to showcase the full capabilities of this technology and usher in a new era of fan experiences in-game," said Troy Jones, Cofounder, StatusPRO.
"We are thrilled to partner with both Bidstack Sports and Status PRO, creators of NFL PRO ERA, as they introduce a truly innovative, first-of-its-kind technology to our fans," added Anthony Cangelosi, Washington Commanders Vice President of Partnership Sales. "As the first-ever NFL club to use this technology, we look forward to creating new and exciting value for our partners through cross-world sponsorship packages and bringing unique experiences to our fans in the virtual space."
The partnership will go live in the latest iteration of NFL PRO ERA, available worldwide for fans this fall. The award-winning title is available for download on all major VR platforms, and since launching in September 2022, audiences have taken to the field for over 140 million minutes, with the game being a best seller in the virtual reality sports category.
NFL Extends Strategic Partnership with Genius Sports as Exclusive Official Data, Watch & Bet Partner
The National Football League ("NFL") and Genius Sports Limited have agreed to a multi-year extension of their existing strategic partnership to power the next generation of NFL fan experiences through official data and video distribution. The new extended deal will run through the end of the 2027-28 season. Genius Sports will remain the NFL's exclusive distributor of real-time, official play-by-play statistics, proprietary Next Gen Stats ("NGS") data and the NFL's official sports betting data feed to media companies and sports betting operators globally.
The expansion of this partnership follows the successful launch and integration of official NFL data throughout the sports betting, media and broadcast ecosystem, redefining the way fans engage with the NFL. Today, Genius Sports powers over 98% of the legalized U.S. sports betting market with official NFL data, driving innovations such as player props, micro-betting, same-game parlays and personalized data-driven advertising content. In addition, the NFL's official NGS data feed has become further embedded within NFL broadcasts through Second Spectrum's real-time augmentation engine unlocking innovative new ways for fans to enjoy the game with broadcasters and streaming services across the U.S. and internationally.
This extended partnership also includes the exclusive right to distribute official NFL Watch & Bet low latency live game video feeds to sportsbooks internationally. Beginning with the 2023-24 season, Genius Sports and the NFL have reached a multi-year agreement to distribute Watch & Bet in the U.S. and Canada. Genius Sports will leverage its machine learning and live streaming technologies to power enhanced viewing experiences for NFL fans through Watch & Bet, and the development of its augmented live video betting products.
Genius Sports also provides the NFL, as well as several of its member clubs, a suite of interactive fan engagement tools, helping to grow the NFL's global audience and enhance their understanding of the modern football fan.
"Since our partnership began in 2021, Genius Sports has been an integral part of taking our official data feeds to market and working with sportsbooks to develop new ways for fans to engage with the NFL," said Brent Lawton, Vice President, Business Development & Strategic Investments for the NFL.  "We're excited to extend our relationship with Genius and look forward to working with them to develop the next generation of NFL fans."
"We are thrilled to extend our partnership with the NFL for five further seasons from today, through Super Bowl LXII," said Mark Locke, CEO of Genius Sports. "In just two years, the NFL and Genius Sports have set a new standard for data-driven fan engagement, and we look forward to powering immersive experiences for NFL fans, broadcasters, teams, sportsbooks, brands and more. Also, Genius Sports will continue to help safeguard the integrity of all NFL games, which is critically important to the NFL, by continuing to provide our 24/7 bet monitoring services."
NFL Suspends 5 Players for Gambling Policy Violations
The NFL confirmed that three players have been indefinitely suspended for violating the league's gambling policy. Two other players were each suspended six games.
Quintez Cephus and C.J. Moore of the Detroit Lions, and Shaka Toney of the Washington Commanders, are suspended indefinitely through at least the conclusion of the 2023 season for betting on NFL games in the 2022 season. These players may petition for reinstatement at the conclusion of the 2023 season.
Stanley Berryhill and Jameson Williams of the Lions are suspended for the team's first six regular season games of the 2023 season. These players are eligible to participate in all offseason and preseason activities, including preseason games. The suspensions will take effect at the roster reduction to 53 players.
The gambling policy, which is annually reviewed with all NFL personnel, including players, prohibits anyone in the NFL from engaging in any form of gambling in any club or league facility or venue, including the practice facility.
A league review uncovered no evidence indicating any inside information was used or that any game was compromised in any way.