Gaming Innovation Group reports Q3 2022
Reading Time:
2
minutes
Gaming Innovation Group Inc. (GiG) reports Q3 2022 revenues* of €22.9 million and an adjusted EBITDA of €8.5 million.
"I am pleased with the development and performance of GiG over the third quarter. The business delivered another record quarter with revenue growth up 35% year-over-year", says Richard Brown, CEO of GiG.
Financial Highlights
All time high revenues* in Q3 2022 of €22.9m (16.9), an increase of 35% YoY, whereof 24% organic
Adjusted EBITDA was €8.5m (5.8), up 47%, adjusted EBITDA margin* increased to 37.0% (34.1)
EBIT was €2.5m (2.1), with an EBIT margin* of 10.8% (12.6%)
Revenues in GiG Media at all-time high of €15.1m (11.2), an increase of 35%, with an adjusted EBITDA of €6.8 (5.1)
Revenues* for Platform & Sportsbook were €7.8m (5.7), an increase of 36% whereof 3% organic (14% organic excl. premium fees), with adjusted EBITDA of €1.7m (0.6)
Positive net profit of €0.6m (0.0)
Positive cash flow from operations of €10.0m (8.0)
Operational Highlights 
GiG Media reached a seventh successive all-time high in quarterly revenues and player intake, FTDs ended at 86,500 (46,700), up 85%
Granted a supplier licence for Ontario province in Canada, first two brands live in Q4
Platform & Sportsbook signed six new agreements in the quarter, whereof three in Europe, two in LATAM and one in North America
Four brands went live in Q3 2022, and the number of live brands were 62 at quarter end
Events after Q3
Signed agreement to power a leading land-based operator's online expansion, strengthening GiG's position within the large and growing LATAM market
Three brands have gone live so far in Q4 2022
October has developed positively, and revenues are up 34% compared to the same period last year, whereof 22% organic growth
GiG Media reached all-time high player intake in October 2022
*Revenues are adjusted for revenues from a platform client where GiG recognizes the full operations in its profit and loss statement, which are partly offset by related cost of sales and site overheads. See Note 2 in the Q3-2022 Interim Report for more details.
FAVBET partners with BETER Live in major boost to its live casino offering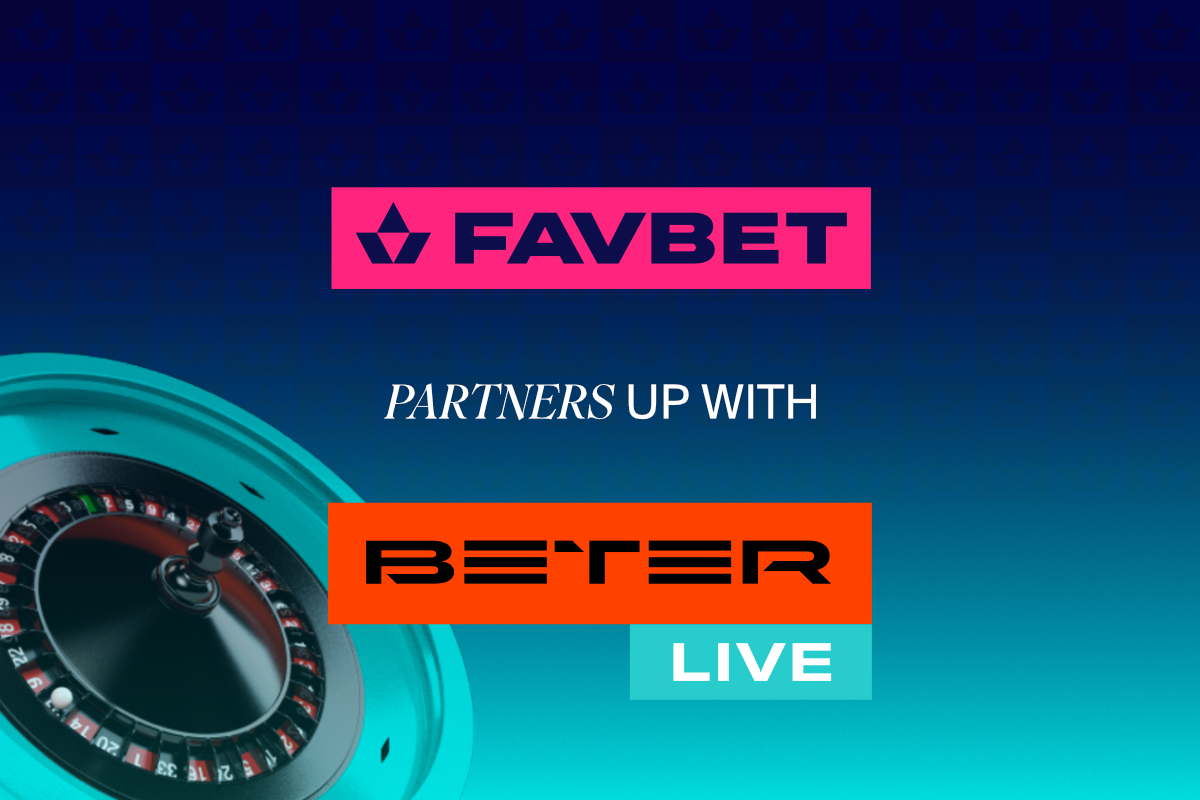 BETER Live's suite of premium games is now available to all of FAVBET's users in Ukraine, Croatia, and Romania
Ukraine's leading iGaming operator FAVBET and BETER Live, the live casino division of the betting content and data provider BETER, has announced a long-term partnership to expand FAVBET's live casino experience.
From now on, BETER Live will provide FAVBET with a portfolio of authentic and interactive live casino titles in markets across its 3 markets of operation. This includes more than 20+ games and variations covering Roulette, Blackjack, Gravity Blackjack, Gravity Roulette and Ukrainian Roulette.
Game presenters have been trained to the highest possible standards and also know how to provide an engaging player experience, chatting with players throughout their time at the table.
FAVBET has recently launched a UA Roulette table, powered by BETER Live, which has been tailored to meet the specific preferences of Ukrainian players. The new localised game has already found a response among players, showing a near 40% higher conversion rate and 4x more organic traffic compared to the provider's regular roulette.
"Being a trailblazer in the Ukrainian online casino scene, FAVBET is constantly looking for new and exciting ways to engage our players while offering them the best possible experience. We are happy to have added BETER Live's games to our portfolio and be able to provide a fully localised experience to our players and stand out from competition. We now look forward to working closely with BETER Live to continue to enhance our live casino offering and have many great products and updates in the pipeline," commented FAVBET.
Anna Vikmane, Director of BETER Live, said: "We are delighted to share the news of another successful partnership between BETER Live and a leading operator, FAVBET. It is one of the most recognised brands in the Ukrainian market and one that players trust.  Localisation is key to FAVBET's success, and we have been able to work with the operator to ensure our content delivers a localised player experience. Shortly after we launched our first games and FAVBET could see they were a big hit with its customers, we rolled out Ukrainian Roulette — the operator's first step towards a dedicated offering for the market." 
About FAVBET:
FAVBET is an international iGaming company founded in 1999 in Ukraine. Operating under international and regional licences in Ukraine, Croatia, Romania and Malta, it is currently offering top-notch sportsbook and online casino experience for more than 3 million registered users.
About BETER Live: 
BETER Live is a B2B full cycle provider that delivers next-gen services of live casino games. BETER Live is the part of betting content and data provider BETER, whose product verticals cover fast sports, esports and live casino solutions.
Push Gaming prepares for major growth in wake of MGMRI/LeoVegas acquisition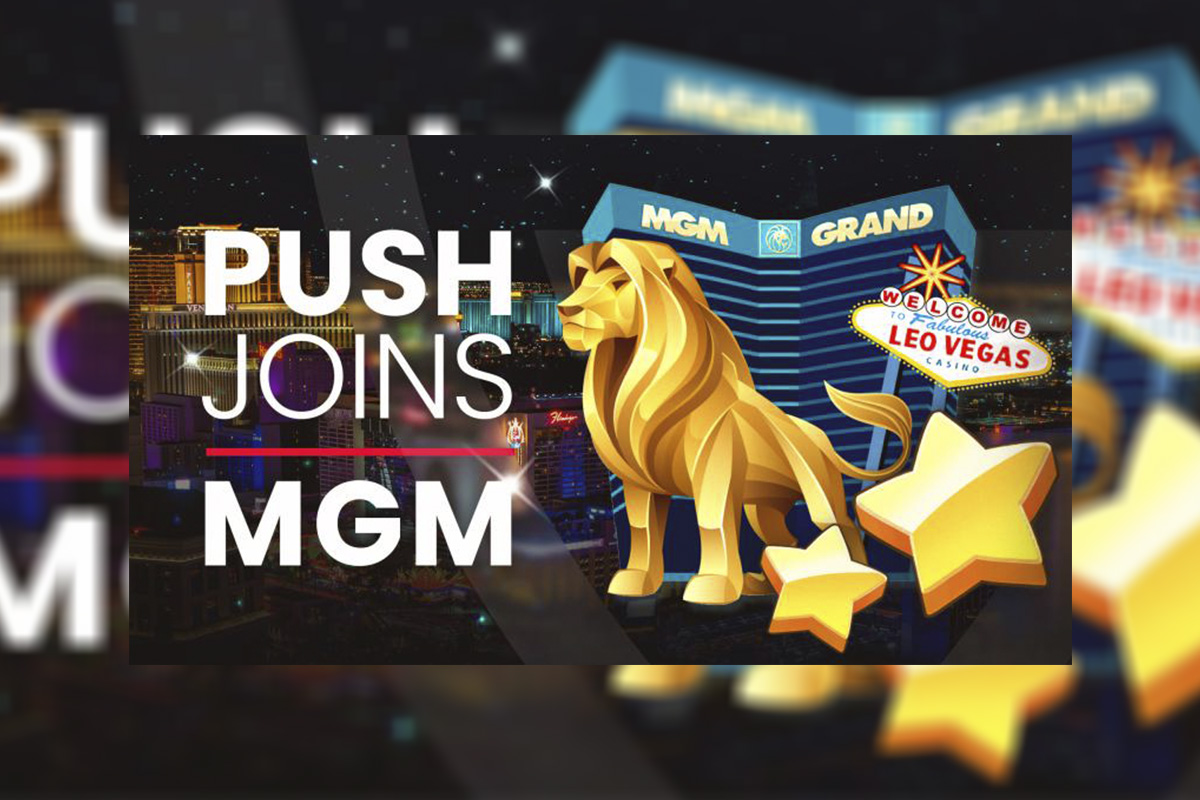 Reading Time:
2
minutes
ACX, the leading environmental markets exchange, is pleased to announce that it has won the Environmental Finance 2023 Best Voluntary Carbon Market Exchange award for the 3rd year running.
Votes by active market participants determine the winners of the Environmental Finance awards. This third win cements ACX's position as the top-tier provider of environmental market trading.
"We are constantly improving and questioning our systems and strategies. I believe this is central to winning this award for the 3rd year running. We are always adapting, questioning, and learning. This keeps us nimble and humble. It is this mix that enables us to improve and reach new heights. I would like to thank our clients and colleagues who voted for us. You can rest assured that we will continue to push the envelope." said William Pazos, co-CEO and co-Founder of ACX.
ACX would like to express its gratitude for the support it has received from those voting in the awards, and to Environmental Finance for showcasing the transformative work in the voluntary carbon market sector.
The exchange would also like to take this opportunity to thank Enterprise Singapore – a statutory board under Singapore's Ministry of Trade and Industry – for their continuous support. Enterprise Singapore has been a valued partner to ACX and played a critical role in supporting the early development of our platform.
The ACX team would also like to offer its thanks to Deutsche Börse AG for their support as shareholders.
"AirCarbon Exchange has played a key role by pioneering the Voluntary Carbon Market, with its fully digital carbon trading platform built on blockchain technology – enabling financial impact at greater scale on decarbonisation efforts. Sustainability requires a global effort, and we're proud to work with such a collaborative industry partner in carbon markets," notes Peter Reitz, CEO at EEX.
Last but not least, ACX would like to thank its growing team for working tirelessly with integrity, professionalism, and care to provide an ever improving and smoother service.
The award is the culmination of another busy year at ACX, with the exchange continuing to build new partnerships and expand its operations globally.
The ACX team's relentless pursuit of excellence has led to significant milestones:
September 2023

: Partnership with Athens Stock Exchange (ATHEX) in 

Greece

 to develop Carbon Market in the region

July 2023

: Partnership with EcoRegistry, a blockchain-based registry platform, and Cercarbono, a voluntary carbon market standards group, to enhance carbon offsetting accessibility

April 2023

: Collaboration with 

Japan's

 Natural Capital Credit Consortium to revitalize the carbon credit market, including boosting carbon market activity in 

Japan

March 2023

: A groundbreaking partnership with StoneX to launch a US digital carbon marketplace
More announcements will be made soon, with ACX continuing to make strides to grow its partnerships and provide new and better services for its users to facilitate the vital journey towards net zero.
Learn more about this year's Voluntary Carbon Market Rankings and ACX's win in this article by Environmental Finance.
Jonas Warrer appointed acting group CEO of GiG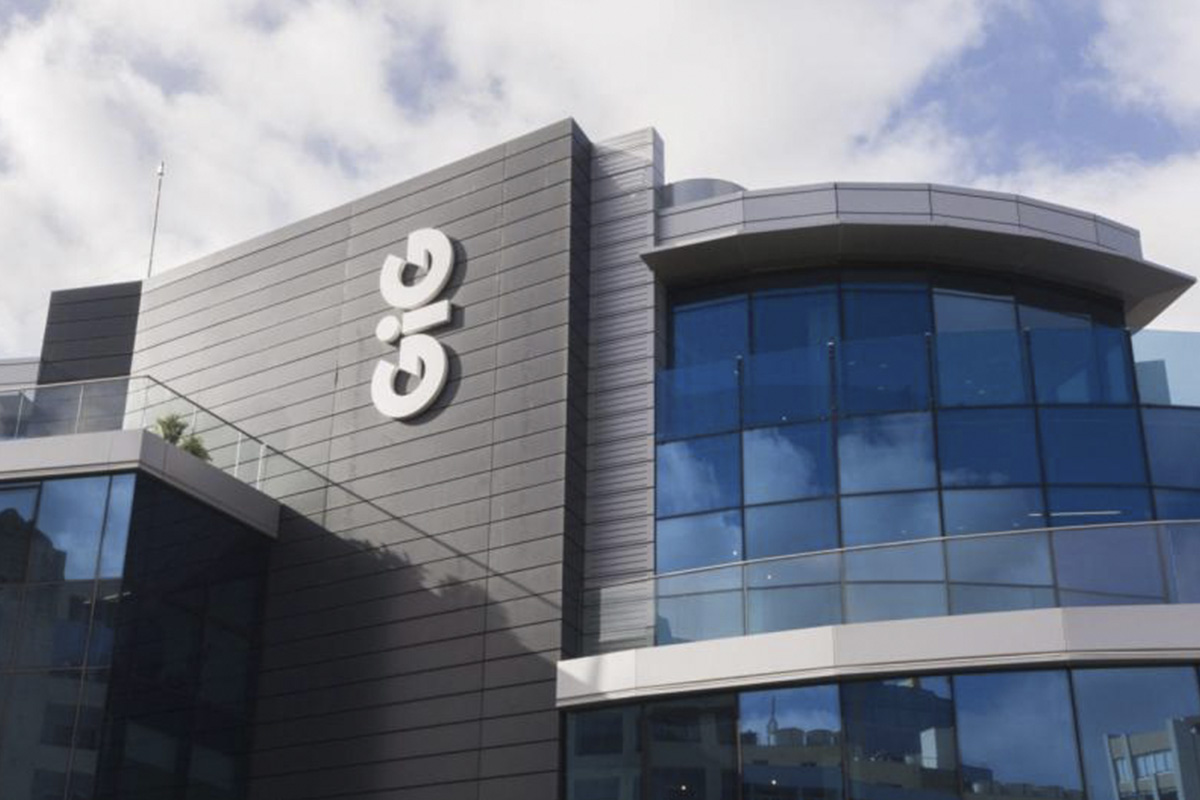 Reading Time:
< 1
minutes
Following September's announcement of Richard Brown stepping down from the role of CEO, the GiG Board of Directors has appointed Jonas Warrer as the acting group CEO effective from today. Jonas Warrer is currently the CEO of GiG's Media division and will take on dual responsibility until the proposed process of the entities split is complete. Richard Brown will continue to support the business in an advisory board position until 31st December 2023 while the Platform & Sportbook division has secured strong leadership of Richard Carter, appointed as its CEO back in August.
Mr Warrer joined GiG in September 2017 through the acquisition of Rebel Penguin Aps, where he was founder and managing director. He has since worked to build up GiG Media, stepping up as Managing Director for the business unit since October 2019. GiG Media has seen a strong and impressive development under his leadership.
GiG initiated a strategic review earlier this year with the intention to split the Company into two separate companies, GiG Media and Platform & Sportsbook, giving the business units the potential to grow faster than in the current corporate structure.
Petter Nylander, Executive Chairman of GiG says: "We are very pleased to appoint Jonas as acting CEO through the process of splitting GiG into two distinct entities to enhance future expansion and drive shareholder value, in addition to his role as head of GiG Media. He has long experience within GiG and the industry and has been part of GiG's executive management for 4 years".
For further information, please contact:
Petter Nylander, Executive Chairman of GiG, [email protected] +46 76 525 09 55