iDenfy's ID verification creates a frictionless KYC flow for SoftGenius
Reading Time:
3
minutes
Kaunas, Lithuania (November 16, 2023) — iDenfy, a global RegTech startup best known for its ID verification and fraud prevention tool hub, announced a new partnership with SoftGenius, a software development company specializing in crafting premier iGaming solutions. iDenfy's identity verification and AML solutions will assist in the screening and onboarding process of SoftGenius's expanding customer base.
Know Your Customer (KYC) is a legal requirement in the online entertainment and iGaming sphere for various reasons, including age verification, checking the validity of ID documents, and identifying potential risk factors, such as financial affordability concerns or issues related to gambling. According to iDenfy, online gaming operators and product developers must fill these trust and safety requirements while focusing on user experience and compliance in mind.
iDenfy, a leading name in the RegTech space, emphasizes the significance of online gaming operators and product developers meeting these trust and safety requirements. iDenfy claims that iGaming enterprises and their developers must understand the importance of balancing user experience and regulatory compliance. As claimed by iDenfy, this is extremely important. With the global market for online gaming surging to a staggering $26.14 billion in revenue in 2023, as reported by Statista, the competition has never been more intense.
SoftGenius recognizes that ID verification serves a dual purpose – it's not just a legal requirement but also an essential instrument for combating fraud and fostering trust, a critical aspect within the realm of iGaming. SoftGenius' team believes that its product development process always has room for improvement in all aspects, including well-established functionalities and security features, so they wanted to implement a new KYC solution that could add an extra layer of security.
Currently, SoftGenius is working on building a new generation of entertainment and gaming, providing well-executed development services for online casinos and sports betting platforms. With founders and team members boasting over a decade of experience working within and alongside some of the largest iGaming companies globally, they possess a profound understanding of the whole industry.
According to iDenfy, many internal compliance teams and KYC agents constantly face a substantial volume of documents, resulting in drop-offs and a less optimal user experience. For this reason, according to KYC professionals, manual identity verification processes can't offer the same level of user experience as AI-powered software. SoftGenius agrees with this approach, which made the company initiate a quest for an automated identity verification solution. Their goal is to streamline the verification process and elevate the overall user experience for their clients.
In addition to the ID verification solution, SoftGenius integrated iDenfy's AML Screening tool. This new tool empowers the software development company to conduct automated Anti-Money Laundering (AML) checks, significantly reducing the time spent cross-referencing different databases and lists to verify that the customer poses no risks to the gaming operator. iDenfy's solution automatically scans Politically Exposed Persons (PEPs) lists, sanctions lists, and global watchlists. This proactive approach enables SoftGenius to ensure secure user journeys, minimize risks, and expedite the verification of trusted customers, all without adding unnecessary complications to the KYC process.
It's worth noting that iDenfy's ability to deliver transparent and comprehensible information during our initial conversation stage left a strong impression on the SoftGenius team. This was instrumental in deepening the company's understanding of iDeny's identity verification and AML Screening tools and how they could enhance its operations. For this reason, the blend of clear communication, alignment with SoftGenius' budget, and outstanding collaboration made iDenfy the perfect choice for fulfilling its KYC requirements.
"The combination of iDenfy's ID verification and AML tools is what made a starting point for our automated fraud prevention strategy. We're excited about this partnership, which helps us enhance security and ensure compliance in the iGaming industry," — said Kati Holasz, the CTO of SoftGenius.
"Our goal is to help partners take a risk-based approach to fraud management and simultaneously deliver an exceptional customer experience. This is exactly what we'll be doing together with SoftGenius," — added Domantas Ciulde, the CEO of iDenfy.
About iDenfy  
iDenfy is a RegTech startup that provides AML, KYC, and KYB compliance solutions to businesses of all sizes. The company has been recognized as a leading identity verification software in G2's Summer 2023 report. iDenfy has also won the "Enabler of the Year" category at the Lithuanian Fintech 2023 awards.
For more information and business inquiries, please visit www.idenfy.com.
888 and Sports Illustrated Sportsbook Selects OpenBet to Power New Retail Sportsbook Offering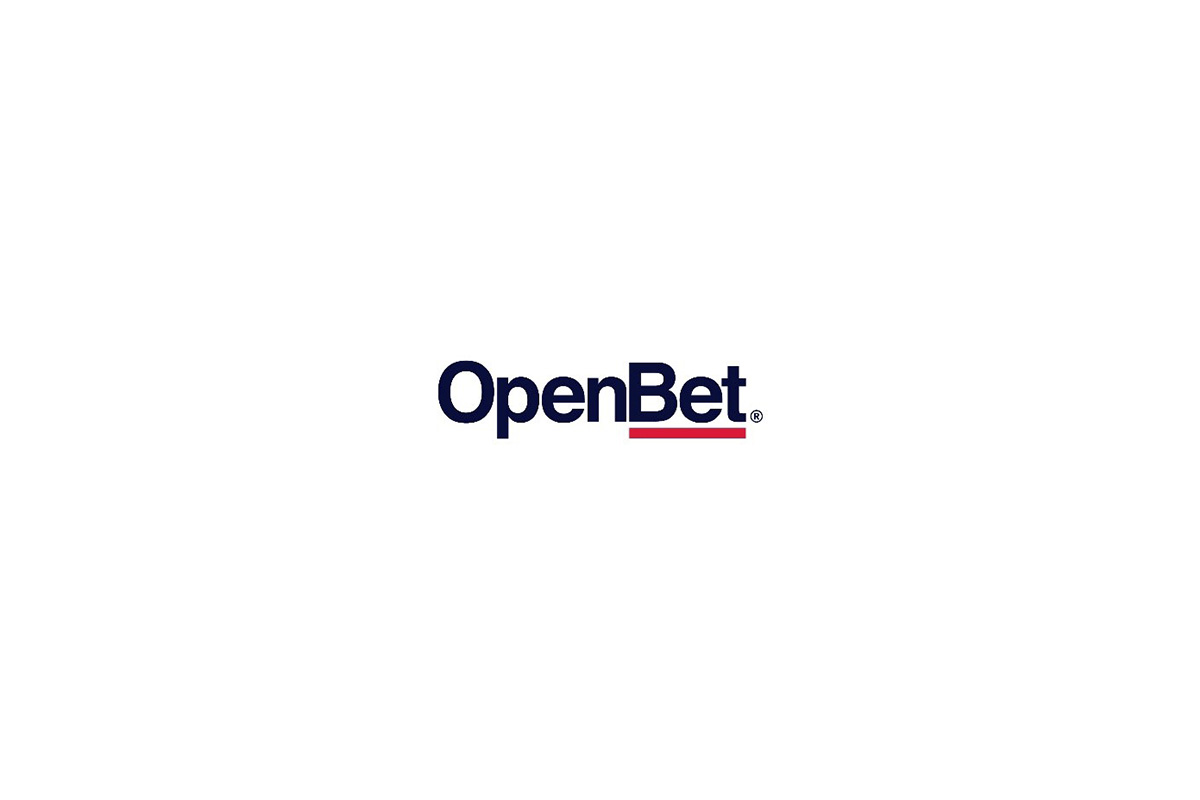 OpenBet, a leading content, platform and service provider to the sports betting industry and part of the global Endeavor network, has facilitated the launch of Sports Illustrated Sportsbook's first-ever retail sportsbook in partnership with 888. 
Sports Illustrated, through its parent company Authentic Brands Group (Authentic), partnered with 888 in 2021 to create a world-class sportsbook.
Following the success of the digital sportsbook branded by one of the world's most iconic media brands, OpenBet was selected as the partner of choice to support its journey into the retail space.  
Situated within Michigan's Island Resort & Casino, the operator's suite is powered by OpenBet's world-class retail solutions, including state-of-the-art betting counters and self-service kiosks. Customers are presented with a diverse range of betting options such as same-game parlays, in-game wagering, teasers, futures, and player props, all seamlessly integrated through OpenBet's comprehensive Trading System. 
This collaboration further solidifies OpenBet's position as the trusted sports betting provider to operators across the U.S. 
Deb Krupinski, U.S. Vice-President at OpenBet, commented: "We are delighted to partner with 888 and Sports Illustrated Sportsbook to power their first-ever retail launch. Customers at the Island Resort & Casino in Michigan can now immerse themselves in the ultimate sports betting experience in a safe and secure environment. 
"Delivering this landmark retail platform for such an iconic brand is a significant milestone for OpenBet and underscores our commitment to ensuring our partners are equipped with cutting-edge technology and unrivalled content. We're excited about the future and eager to see the successes this launch will bring." 
Howard Mittman, US President at 888holdings, added: "Our alliance with OpenBet to power Sports Illustrated Sportsbook, celebrated with this launch, paints a promising future for the retail betting landscape in Michigan.  
"As we stand on the cusp of this exciting new chapter, our collective vision and expertise are set to redefine customer experiences." 
Scott Smith appointed Director of Racecourse Media Group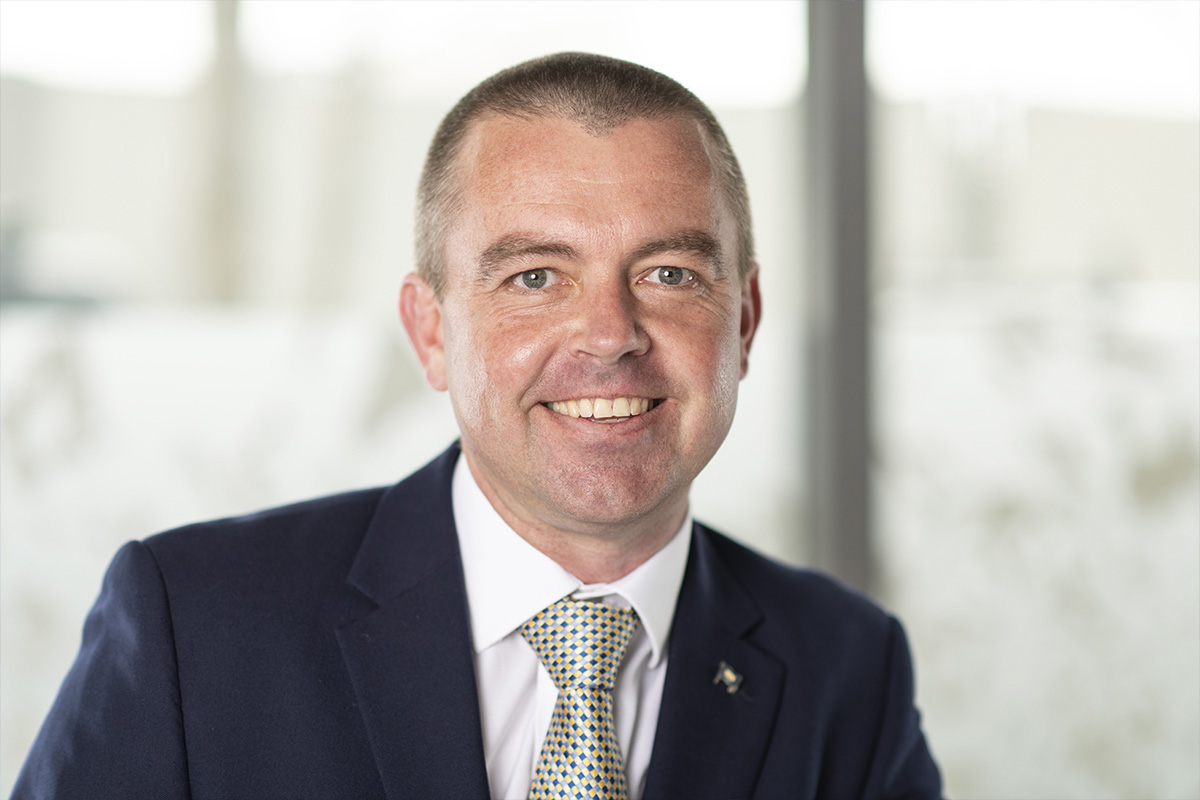 Reading Time:
2
minutes
Scott Smith has been appointed Non-Executive Director of Racecourse Media Group (RMG), the umbrella organisation for 35 British racecourse shareholders and parent company of Racing TV. He will join the RMG Board on October 1, 2023
Smith is Chief Financial Officer at England & Wales Cricket Board (ECB) and brings to the role over two decades of experience in financial leadership across sectors spanning sport, property, construction and consultancy.
Prior to his appointment at the ECB, Smith was the Chief Financial Officer for the America's Cup and, previous to that, Finance Director of A1GP World Cup of Motorsport.
Smith, whose achievements extend to having climbed some of the world's most notorious mountains and completing the "4 Deserts" endurance series, said: "I am delighted to be joining the RMG Board at a time when increasing the returns for its shareholder racecourses has never been more important. In such a dynamic and fast-moving industry, I look forward to helping drive innovation and developing growth opportunities for the sport of horse racing".
Conor Grant, who succeeds Roger Lewis as Chairman of the RMG Board on October 1, said: "I am delighted to welcome Scott to the Racecourse Media Group board. Scott's experience of many sectors, especially sport, will help shape our business and ensure we are maximising exposure and returns for our shareholder racecourses – and therefore the sport itself.
"I would also like to take this opportunity to thank and pay tribute to Roger Lewis for such an effective and successful stewardship of RMG. Roger has been on the Board for well over a decade, first as a Board member and then Chairman, and has been instrumental in the development and success of RMG and its businesses over the last decade or so. We wish him all the very best for the future."
Roger Lewis said: "It has been a great privilege and hugely enjoyable to have served on the RMG Board since 2012. I pay tribute to the RMG team for delivering such great results over the years and I congratulate the vision of the RMG racecourses for creating and sustaining such a brilliant model for racing. Under Conor's chairmanship I am confident that RMG will continue to deliver the best possible results for our racecourses for years to come."
Salsa Gator content to amplify Nexus' online casino solution
Salsa Technology has officially launched a selection of its standout casino titles on Brazilian platform provider Nexus using Salsa Gator.
Nexus is renowned across LatAm as an iGaming specialist, providing casino platforms and developing engaging games. The provider made the decision to partner with Salsa Gator to meet its clients' increasing demand for excellent online casino content.
Following this agreement, Nexus' clients will now be able to provide even more immersive experiences for its players. Salsa Gator expertly combines game content from its proprietary Salsa Studio alongside the best content providers from the iGaming industry. Through just one integration Nexus can grant its clients access to Salsa Gator's collection of more than 80 third-party providers, which is populated with partners like High5Games, Evolution, RedRake, Hacksaw and Spribe.
Salsa Technology's Head of Marketing & Sales, Eliane Nunes said: "Nexus places a huge importance on being able to deliver a memorable entertainment experience and that is what Salsa Gator is all about. We're very happy to welcome Nexus as our latest content partner and look forward to forging a fruitful relationship."
Nexus CEO, Lucas Pacheco added: "We're growing quickly as a business and a big factor in that is putting the client first by giving them exceptional technology and premium-localised content. LatAm is at the heart of what makes Salsa a success and we're incredibly confident that this partnership will bring consistent success for both parties."