EthBet Poker: Pioneering Decentralized Poker and Crypto Gaming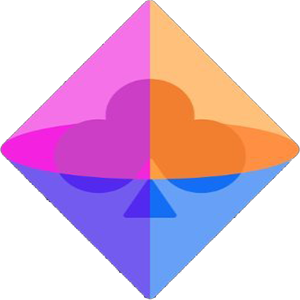 Las Vegas, NV, Nov. 01, 2023 (GLOBE NEWSWIRE) — Introduction: EthBet Poker heralds a groundbreaking era in the world of online poker with its revolutionary Decentralized Poker platform. This innovative ecosystem combines an ERC20 token, $EthBet Coin, with cutting-edge online poker software, allowing users to stake their tokens within the platform, transforming their gaming experience.
Exploring $EthBet Coin:
$EthBet Coin, operating on the ERC-20 protocol, serves as the backbone of our platform. Acquired through Uniswap and designated Dex platforms, this versatile token finds utility within the EthBet Poker. While not mandatory, integrating $EthBet Coin enhances gameplay, enabling promotions, bets, and seamless transactions within the platform.
Benefits of $EthBet Integration:
Rakeback Opportunities: Players leveraging $EthBet for Community Contributions enjoy an impressive 33% rakeback, potentially turning losing players into break-even contenders or elevating break-even players to profitable status.
Holders Tier Levels: The platform introduces tier-based levels, encouraging token holdings, fostering an engaging and competitive environment.
To sustain our intricate ecosystem, a seed sale marks the initial phase, offering early investors a discounted token price. This approach ensures the essential funding required for seamless operations and ecosystem growth.
EthBet Poker Highlights:
Software Features: EthBet Poker prides itself on quick withdrawals and deposits, a user-friendly UI design, 24/7 Telegram support, and exciting weekly freerolls and tournaments exclusively for $EthBet holders.
Bonuses and Rewards: Players receive a 33% rakeback through $EthBet contributions. Additionally, reduced conversion fees and a lucrative affiliate program amplify player benefits.
Featured Games: EthBet Poker offers popular poker variants, including Texas Hold'em, Omaha, and 5 Card Omaha.
Responsible Gambling: EthBet Poker is committed to promoting responsible gambling, ensuring a safe and enjoyable gaming environment for all players.
Conclusion:
Join EthBet Poker, where innovation meets entertainment. Elevate your poker experience with $EthBet Coin, enjoy a myriad of bonuses, participate in thrilling tournaments, and become a part of our vibrant poker community. With EthBet Poker, your poker journey reaches new heights, combining cutting-edge technology with unparalleled excitement.
Website: https://ethbet.poker
Platform: https://play.ethbet.poker
Twitter(X): https://twitter.com/ethbetpoker
Telegram: https://t.me/ethbetpoker
Disclaimer: The information provided in this press release is not a solicitation for investment, or intended as investment advice, financial advice, or trading advice. It is strongly recommended that you practice due diligence (including consultation with a professional financial advisor) before investing in or trading securities and cryptocurrency.
Elys Game Technology Bets Big on U.S. Market with Third Location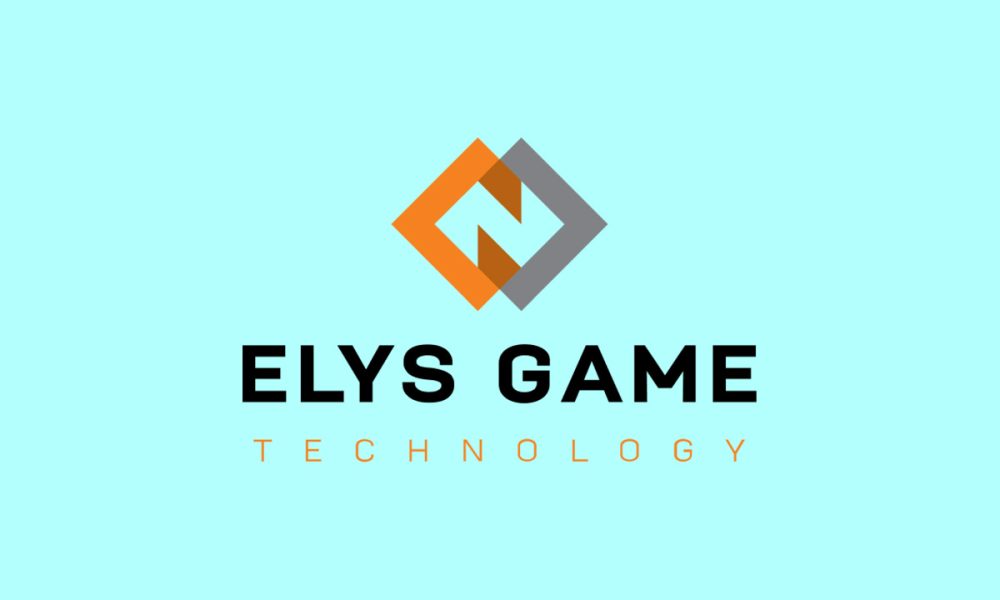 Elys Game Technology Corp. is a growing sports betting and iGaming platform globally in regulated B2B and B2C markets. In particular, the online gaming platform has achieved success in the robust Italian market in part by bringing sports betting to small business venues, and it is now aggressively expanding across North America and setting up new trends in the evolving U.S. sports betting landscape.
The small business sportsbook model could provide Elys with the leverage to be a significant challenger to more established players like DraftKings, FanDuel, and BetMGM.
Whenever a new company enters a market, it's important for investors to look at its competitive advantages. These advantages are what will attract customers and help the company win market share away from its competitors. In Elys' case, it has two key advantages.
Advantage 1: Small Business Sportsbooks
Elys Game Technology offers a convenient way for small businesses to offer cost-effective sports gambling to their most loyal customers.
This model has already proved successful at Elys' first U.S. location – Grand Central Sportsbook in Washington D.C. The company reports that the location has been a significant revenue driver for the company, averaging $67,500 per month in Gross Gaming Revenue (GGR) for the operator, which is approximately 700% above initial expectations. Its success has also encouraged Elys to open two more locations in D.C.
While major companies like DraftKings and FanDuel are spending hundreds of millions to dominate the national conversion, Elys is winning customer loyalty by going local.
Advantage 2: The "Best Odds" Model
Elys Game Technology has also won favor among bettors due to its unique "best odds" approach. The "best odds" model is an odds-making strategy aimed at attracting and retaining clients by providing the most competitive odds on various sporting events. This approach prioritizes long-term customer loyalty over short-term market share growth. It is another example of how Elys is going against the grain of the industry.
Most major players in the industry have won market share by spending millions on marketing campaigns and offering steep customer promotions. But, while promos might drive short-term signups, they do not always lead to long-term customer loyalty.
If Elys Game Technology's "best odds" model proves to offer a better customer experience, then it could help the company dethrone larger competitors as America's preferred sports betting platform.
Sports Betting in the US
In 2018, the Supreme Court struck down the Professional and Amateur Sports Protection Act (PASPA). This paved the way for each state to determine its own sports betting laws. Since then, legal sports betting has taken off in the US.
30 states have already legalized sports betting in some capacity. Revenue from legalized online sports betting is projected to hit $7.62 billion this year, according to Statista.
By 2027, this market is expected to reach $31.09 billion, growing at a compounded annual growth rate (CAGR) of 12.89% over 2023-2027.
Statista estimates that just under 50 million Americans will participate in sports gambling by 2027, roughly 19% of the adult population.
To understand the popularity of sports betting in the US, investors should look no further than the success of the National Football League (NFL). The NFL Championship – the Super Bowl – routinely draws in around 100 million viewers. And, of the 50 most valuable sports franchises in the world, 30 are NFL teams.
Sports betting will likely continue to grow in America, thanks in large part to the popularity of the NFL. As sports betting becomes more mainstream, providers like Elys, with their extensive experience in the industry, appear well positioned to join in the success.
Elys Game Technology U.S. Expansion Plans
Elys Game Technology recently announced plans to expand its footprint in Washington D.C. by adding a third location on H Street. This new location will build on the success of Elys' other two D.C. locations: Grand Central Sportsbook and the Cloakroom Gentlemen's Club Over Under Sportsbook Lounge.
Elys plans to use this D.C. base to expand sequentially into the following states:
New Jersey
Louisiana
Kentucky
Colorado
Indiana
Illinois
Michigan
Once it has established a foothold in local bars/restaurants, Elys will have plenty of room to expand its offering outside of just sports betting. This is because it offers a full suite of omnichannel leisure gaming products and services including online casino and slot games, poker, bingo, lottery, and more interactive gambling games.
GGPoker's Game Of Gold Earns Plaudits With Ground-Breaking Reality TV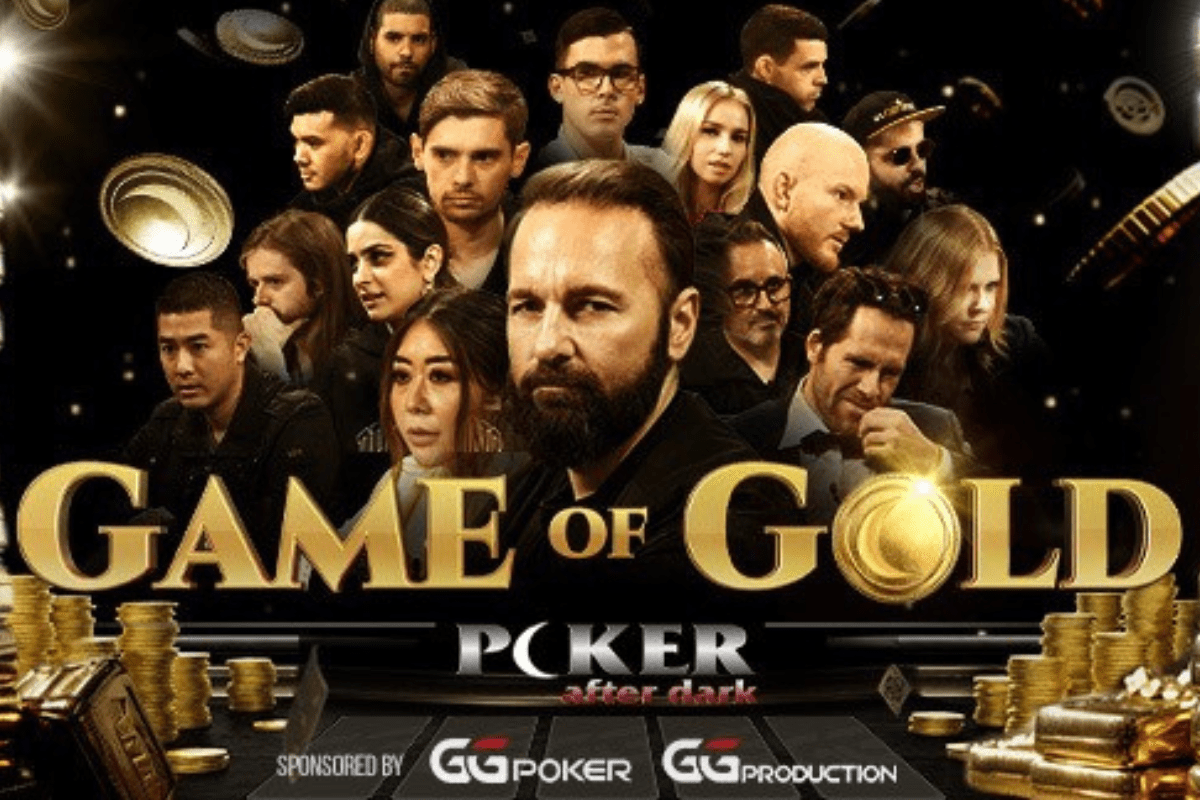 Reading Time:
2
minutes
Ground-breaking twelve-episode series combines survival reality TV and exciting high-stakes poker action 
Five episodes into its twelve-episode run, GGPoker & Poker After Dark's Game of Gold has already cemented itself as one of the best poker shows ever, earning plaudits across the poker community and elsewhere for its thrilling combination of reality TV and high-stakes poker action, with a $456,000 prize waiting to be claimed by the eventual winner.
The first five episodes are currently available on the GGPoker.tv YouTube channel, with the remaining episodes launched on Mondays, Wednesdays and Fridays through December 4.
Poker superstars and card game enthusiasts alike have taken to X to make their thoughts on Game of Gold known:
"Excellent innovation & execution! A chance for poker fans to get to know the person behind the chips."
Phil Galfond
"Game of Gold episode 1 was amazing, loved it! Cast is amazing… first time I've been "excited" for up coming poker content since the good old High Stakes Poker days."
Patrick Leonard
"The editing style of #GameOfGold makes it feel fresh and fun. I love the take on poker."
Owais Ahmed
"I didn't have a clue what to expect… but Game of Gold @GGPoker was great."
Rob Yong
"The amount of F bombs on @GGPoker #gameofgold makes me feel like I'm watching my home game on tv! I love it!"
@pokernutzMJ
"#gameofgold from @GGPoker is entertaining as hell."
@blindnello
The remaining episodes contain just as many exciting and shocking moments as those broadcast so far, if not more, with many twists and turns before the eventual Game of Gold champion is determined.
"The world of poker broadcasting needed a change, as the old formats used by most poker shows were simply overused," said Spunky Hwang, GGPoker Creative Director and Producer & Director of Game of Gold. "With Game of Gold, we've crafted a viewing experience that anyone with the slightest knowledge of poker will enjoy, with fascinating players that everyone can relate to and new gameplay concepts that will delight and thrill viewers in equal measure!"
The following players feature in Game of Gold:
• Daniel Negreanu
• Jason Koon
• Fedor Holz
• Kevin Martin
• Kyna England
• Josh Arieh
• Daniel Cates
• Lukas Robinson
• Nikita Luther
• Charlie Carrel
• Johan "YoH ViraL"Guilbert
• Olga Iermolcheva
• David Williams
• Andy Tsai
• Michael Soyza
• Maria Ho
To catch up with all Game of Gold episodes released so far, please visit: GGPoker.tv
About GGPoker: GGPoker is the World's Biggest Poker Room, with a global player base. It offers a range of innovative games and features such as the patented Rush & Cash poker, All-In or Fold, Flip & Go, Spin & Gold, Battle Royale, GGCare & GGCheers, integrated staking platform, SnapCam video messaging, PokerCraft, and Smart HUD, all designed to enhance gaming experiences and make poker more fun than ever.
In 2020, GGPoker hosted the world record-breaking WSOP Online main event. In 2022, GGPoker became the world's largest online poker room and was awarded the Online Poker Operator of the Year Award at the SiGMA Americas Gaming Awards. In PokerListings' 2022 Operator Awards, GGPoker won the Best Poker Operator, Best Poker Innovation and Best Online Series awards. In 2023, GGPoker sent more than 750 players to the live WSOP 2023 Main Event and will support WSOP Paradise at the Atlantis Paradise Island in the Bahamas.
Putting India on the poker table: Natural8 India ambassador Nikita Luther takes on heavyweights at the Game of Gold, a first-of-its-kind poker reality show!
Reading Time:
2
minutes
The WSOP bracelet winner is the only Indian poker pro at the winner-takes-all tournament, competing for a prize pot of $456,000
Carrying the torch for India's rapidly growing competitive poker community in the international poker arena, professional poker player and World Series of Poker Bracelet winner Nikita Luther recently participated in the Game of Gold, a first-of-its-kind invite-only poker reality tournament. The Natural8 India ambassador was the only Indian poker pro to be invited to the event which featured global heavyweights such as Daniel Neagranu, Fedor Holz, Dan 'Jungleman' Cates, and Maria Ho.
Nikita's presence at the Game of Gold, a winner-takes-all event with a whopping prize pot of $456,000, reflects the ever-increasing popularity of online and mobile gaming in India, particularly skill games such as poker that pit players against each other in a battle of wits, patience, and ingenuity. A total of 16 top professional poker players have been invited to participate in the illustrious first edition of the Game of Gold, with the first five episodes garnering over a million YouTube views cumulatively, thanks to the unique format of the tournament. The show airs every Monday, Wednesday and Thursday at 5:30pm IST on the GGPoker Youtube channel for a total of 12 episodes.
Speaking about the event, Nikita Luther, Brand Ambassador Natural8 India, said, "From the tables of tradition to the digital felts, poker in India has become more than a game—it's an ever-growing movement. This is the first ever survival reality poker show in the world featuring some of the best in the business and my invitation as an Indian poker professional at the inaugural Game of Gold reflects the growing popularity of poker in India. The pulse-pounding arena of high-stakes poker combined with reality TV format is going to be an unforgettable chapter in my poker career."
In round one of Game of Gold, the 16 participants are divided into four teams represented by the 4 different suits of cards in poker: Spades, Hearts, Diamonds, and Clubs. The participants from the losing team are eliminated and teams are reformed at each stage in keeping with the reality TV aspect of the tournament. Nikita was initially on Team Spades, along with Charlie Carrel, Fedor Holz and Johan 'YoH ViraL' Guilbert. Her latest game was an intense match-up against her former Team Spades teammate YoH ViraL.
To catch all the exciting action from Nikita's match-up against Yoh Viral watch episode 05 "No Turning Back". To watch the first-of-its-kind international poker reality show from the beginning, visit and subscribe to the Game of Gold on YouTube. Players who are interested in trying poker for the first time and follow in Nikita's footsteps can head to natural8in.com to play freerolls that are running every hour!