Colorado's Sports Betting Market Surges, Attains Third Largest Status in the United States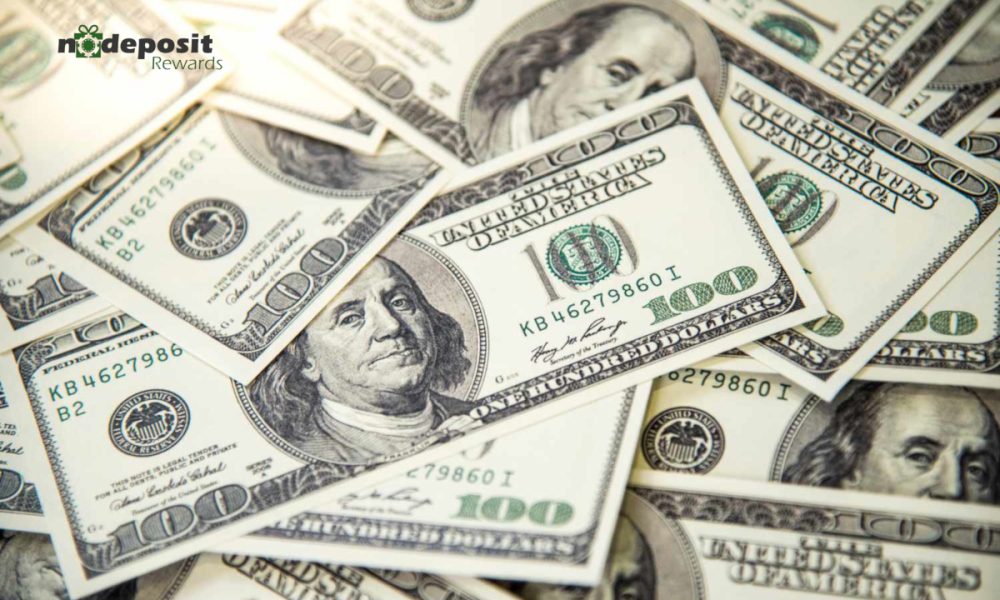 Sports Betting in 2023: States that are wagering the most
New Jersey has spent the most per capita out of all states so far on sports betting in 2023 while New York has the second highest spend per capita followed by Colorado in third.
Currently between January and July this year, America has wagered over $59 billion. This is a 176% increase from the entire of 2020 and a 4% increase from 2021. Last year Americans wagered $85 billion so projections would suggest that in 2023 the total amount wagered may surpass over $100 billion.
Research by NoDepositRewards analyzed the state-wide reported figures up to July of 2023 and calculated how much has been wagered per capita (only including the population that is over 18) in every state.
Nevada has a handle of $1,766.44 per capita however we decided to not include this state in the rankings due to not being able to differentiate how much of this handle is from gambling tourism within Las Vegas.
1 – New Jersey
Legal online sportsbooks began taking bets in August of 2018, two months after the law was signed by Governor Phil Murphy. Since then, New Jersey has seen a huge increase in wagers. New Jersey so far in 2023 has wagered over $7.7 billion, which is equal to $1,069.30 per person. Handle per capita: $1,069.30.
2 – New York
It hasn't taken long for New Yorkers to show their love of sports betting. With nine sportsbooks kicking off online betting in 2022. New York has seen the most money wagered in sports betting across all states with over $13 billion already wagered in 2023; that's a 59% increase from the entire of 2022. New York does have a much higher population so this equates to $828.90 per capita. Handle per capita: $828.90.
3 – Colorado
Colorado legalized sports betting in 2020 and since then has seen huge growth in the market. With over $13 billion in total handle, $3 billion of that has been in 2023. Divided by the total adult population of around four million it equates to $685 per person. Handle per capita: $685.
4 – Illinois
Residents of?Illinois in 2023 have so far wagered just over $6.6 billion, which is a 40% increase from the first half of 2022. This means that each adult could have wagered $678.53 so far this year. Handle per capita: $678.53.
5 – Arizona
Arizona is also experiencing a surge in sports betting with $3.9 billion already wagered this year; that's a 124% increase on 2021's yearly figures. Arizona's adult population is around 5.7 million, which means that each person could have wagered $677.27. Handle per capita: $677.27.
6 – Iowa
Iowa in total has wagered over $6.7 billion since sports betting was made legal. $1.5 billion of that total has been in 2023. Iowa has one of the lowest populations in this list with around 2.4 million adults. That means that between January and July this year each member of the population could have wagered $643.27. Handle per capita: $643.27.
7 – Maryland
Maryland began sports betting in 2021. Between January and June of 2022 residents of Maryland wagered around $173 million. So far in 2023 over $3.9 billion has been wagered, that's a 18,166% increase. With just over 4.8 million adults in Maryland, that's equal to $627.55 per person. Handle per capita: $627.55.
8 – Kansas
Kansas began sports betting in 2022 and so far in 2023 there has been over $1.3 billion in wagers, that's equal to $601.53 per capita. Handle per capita: $601.53.
9 – Massachusetts
Massachusetts began sports betting in 2023 and already there has been over $3 billion, one of the largest figures achieved within the first year out of all states. When adjusted to the population this equates to $550.26 per capita.?Handle per capita: $550.26.
10 – Indiana
In 2022 Indiana wagered over $4.4 billion. So far in 2023 there have been over $2.8 billion in wagers, which shows that Indiana, although hasn't experienced the same growth as some other states, is maintaining a solid baseline for possible future growth. Handle per capita: $549.36.
"Sports betting has been growing exponentially in America since its legalization in many states," Mason Jones from NoDepositRewards said. "In just two years wagers have gone from $21 billion in 2020 to 85 billion in 2022. So far in 2023 there has been a total of $59 billion, this is a 176% increase on 2020 figures and a 3% increase on the whole of 2021 and it's only halfway through the year. Sports betting seems to only be growing in popularity and trends suggest it will only continue to grow, especially as more states legalize it.
"This increased revenue from gambling has shown positives for governments as they have been able to tax it – over $3 billion has been made in tax revenue since 2018 – and utilize Americans' love of betting to build and improve the nation at local and national levels. It's important, however, to be aware of the risks of gambling and never gamble if you can't afford to lose the money."
MediaTroopers Co-Founder Stepping Down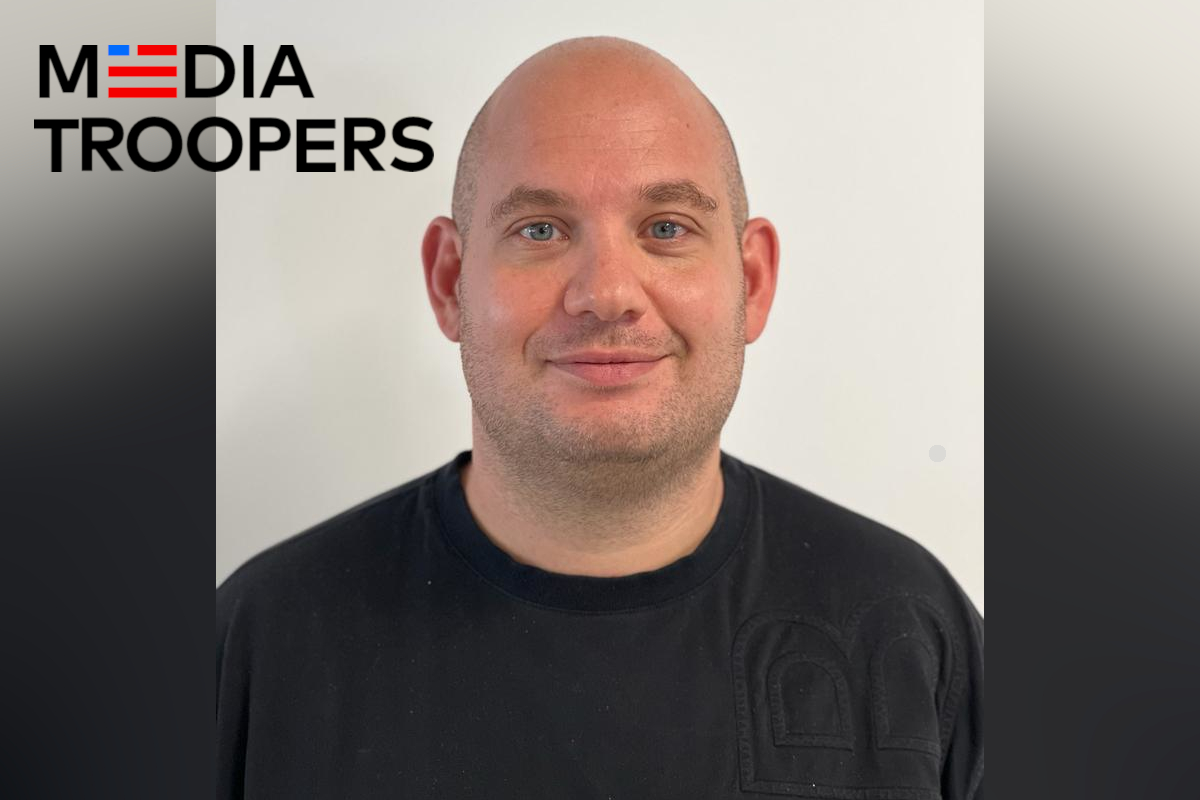 Benjamin Truman (pictured), the co-founder and Chief Operating Officer for the successful United States digital marketing agency MediaTroopers, will be stepping down from his position and leaving the company to pursue new opportunities. The agency recently announced the news alongside its gratitude and well wishes for the online gambling industry veteran.
Truman has been with the company since the very beginning, founding MediaTroopers with fellow gambling expert Shmulik Segal back in 2018. Since then, the company has established itself as a prominent digital marketing agency specializing in planning, implementing and optimizing the marketing strategy of online gambling operators in the United States.
As one of the market leaders in mobile acquisition for the online gaming industry, MediaTroopers specializes in driving high-quality traffic through numerous mobile acquisition channels, Google, AdWords, social media platforms and other advertising channels.
During his time as the Chief Operating Officer of the company, Truman has helped MediaTroopers expand exponentially, growing from just a handful of states in 2021 to over two dozen including Washington DC and Ontario at the start of 2023. His determination and dedication have helped the agency to establish itself as a leading force in the regulated United States gambling market and a pioneering digital marketing agency in many newly legalized states.
The company already holds licenses in 21 states including prominent online gambling markets like Arizona, Indiana, Michigan, New Jersey, Pennsylvania and more. Furthermore, MediaTroopers is also operational in another dozen states where a license is not required on an affiliate level including Connecticut, Illinois, New York, Nevada, Ohio and more.
When asked about Truman's departure, Shmulik Segal, the co-founder and Chief Executive Officer for MediaTroopers, left the following heartfelt comments: "It's hard to say goodbye to a colleague and friend who has become such an integral part of the MediaTroopers team. Ben has left an incredible impact on the company that we will feel long after he leaves. I'd like to thank him for his dedication, passion and service to our company.
"His dependable work ethic and fearless leadership have guided us through our ups and downs and it has been an honor to work alongside him and learn from his generosity and commitment. Ben, you will always be a part of the MediaTroopers family."
When asked about his exit from MediaTroopers, Truman said: "Leaving my family at MediaTroopers will never be easy but I feel that, as the company has gotten to where it is now, it is time for me to go and pursue new opportunities. While I'm looking forward to the next steps in my career, I've thoroughly enjoyed my time at MediaTroopers and I will keep in touch with the team both personally and professionally."
Super Group-owned Betway Brand Live in Arizona
Leading global online betting and gaming brand Betway has gone live with a Sportsbook product in the state of Arizona via Digital Gaming Corporation (DGC) and their market access partner the San Juan Southern Paiute Tribe.
The Betway brand has a recognised sponsorship portfolio around the world and in the past year they have become significant supporters of sports teams and leagues in the U.S.
Betway are currently partners of eight NBA sides, three hockey sides as well as supporting both the NHL and the Stanley Cup.
Betway has continued the expansion of its global footprint in 2021.  The brand is now live in six U.S. states through DGC, with more planned throughout 2022. DGC having secured market access in up to an initial 12 states. Subject to regulatory approval, it is anticipated that DGC will become a part of Super Group later this year.
Anthony Werkman, CEO of Betway said:
"We're proud to see the growth of the Betway brand in the U.S. and it's great to see that the sportsbook product has now gone live in a sixth state".
Hard Rock Sportsbook to Launch in Arizona in Partnership With Navajo Nation Gaming Enterprise
The Navajo Nation Gaming Enterprise (NNGE) and Hard Rock Digital have joined forces to launch the Hard Rock Sportsbook mobile app in Arizona.
The Navajo Nation is the largest federally recognized Native American Nation in the U.S. with an enrolled membership of approximately 401,000 and trust lands totaling 27,000 square miles. The NNGE, as an enterprise of the Navajo Nation, operates five gaming and hospitality facilities across Arizona and New Mexico. Hard Rock Digital was launched in 2020 to be the exclusive Hard Rock International and Seminole Gaming vehicle for interactive gaming and sports betting on a global basis.
"Mobile sports and event wagering is an important new offering that we're excited to introduce," offered Brian Parrish, Interim Chief Executive Officer for the NNGE. "The Hard Rock Sportsbook mobile sports wagering platform and our brick-and-mortar operations will offer a broad range of wagers, marketing promotions and cross-marketing offers that will be unique to the Navajo and Hard Rock brands," said Parrish.
"The NNGE has proven its ability to create new jobs, develop innovative, high-quality facilities and products, as well as build utility infrastructure that also supports other businesses and residential areas on the Navajo Nation," stated Quincy Natay, Board Chairman for the NNGE. "Joining forces with Hard Rock Digital fits well with our Strategic Plan and additions to our existing offerings," cited Chairman Natay.
Natay added that the growth of the NNGE is not possible without the continuous support of the 24th Navajo Nation Council and the Navajo Nation Office of the President and Vice President.
"We're thrilled to partner with the NNGE to provide Arizona sports bettors with a fun and engaging gameday experience through the Hard Rock Sportsbook mobile app," said Marlon Goldstein, Executive Managing Director & CEO for Hard Rock Digital. "The Hard Rock brand is known worldwide for legendary hospitality and entertainment, and we're excited to deliver those experiences to Arizonans digitally with unrivaled mobile sports betting."
The Arizona app will launch with Hard Rock Sportsbook's new best-in-class platform. Hard Rock Sportsbook also serves fans in New Jersey and Iowa through the Hard Rock Sports & Casino NJ and the Hard Rock Sportsbook Iowa apps, respectively.