Isabelle FALQUE-PIERROTIN was elected Chairwoman of the Gambling Regulators' European Forum
Reading Time:
< 1
minute
The annual conference of the Gambling Regulators' European Forum (GREF) was held from 5 to 7 June in Bergen, Norway. More than 90 participants from around thirty regulators from all over Europe met to discuss subjects of common interest, such as player protection, the fight against illegal gambling and recent technological innovations that could have an impact on gambling.
The General Meeting elected a new Board, which is now chaired by Isabelle FALQUE-PIERROTIN, the  Autorité nationale des jeux' s chairwoman,  for a 2-year term. The Board is composed of :
Anders Dorph (Spillemyndighedens – Danish regulator), Vice-Chairm ;
Tim Miller (UK Gambling Commission), Treasurer;
Sarah Kelly (Alderney Gambling Control Commission), Secretary;
Magali Clavie (Commission des jeux de hasard – Belgian regulator), Atle Hamar (Lottstift – Norwegian regulator) and Kinga Warda (Malta Gaming Authority – Maltese regulator), Ordinary Members.
GREF aims to strengthen cooperation between regulators. In the light of new market challenges, cooperation is crucial to enable regulators to better understand trends and develop effective and legitimate solutions.
An first assessment of the new Board's activities will be made at the next GREF Annual Conference, to be held in Malta in May 2024.
Isabelle FALQUE-PIERROTIN commented: "In this time of innovation accelerating and challenging current regulations, and of public opinion concerned about player protection, European level is crucial. We are indeed facing common questions and our exchanges are productive. I believe that in this very complicated period, regulators have a specific voice that needs to be heard, one that listens to the various stakeholders and serves to protect players".
LEC Introduces Sporting Financial Regulations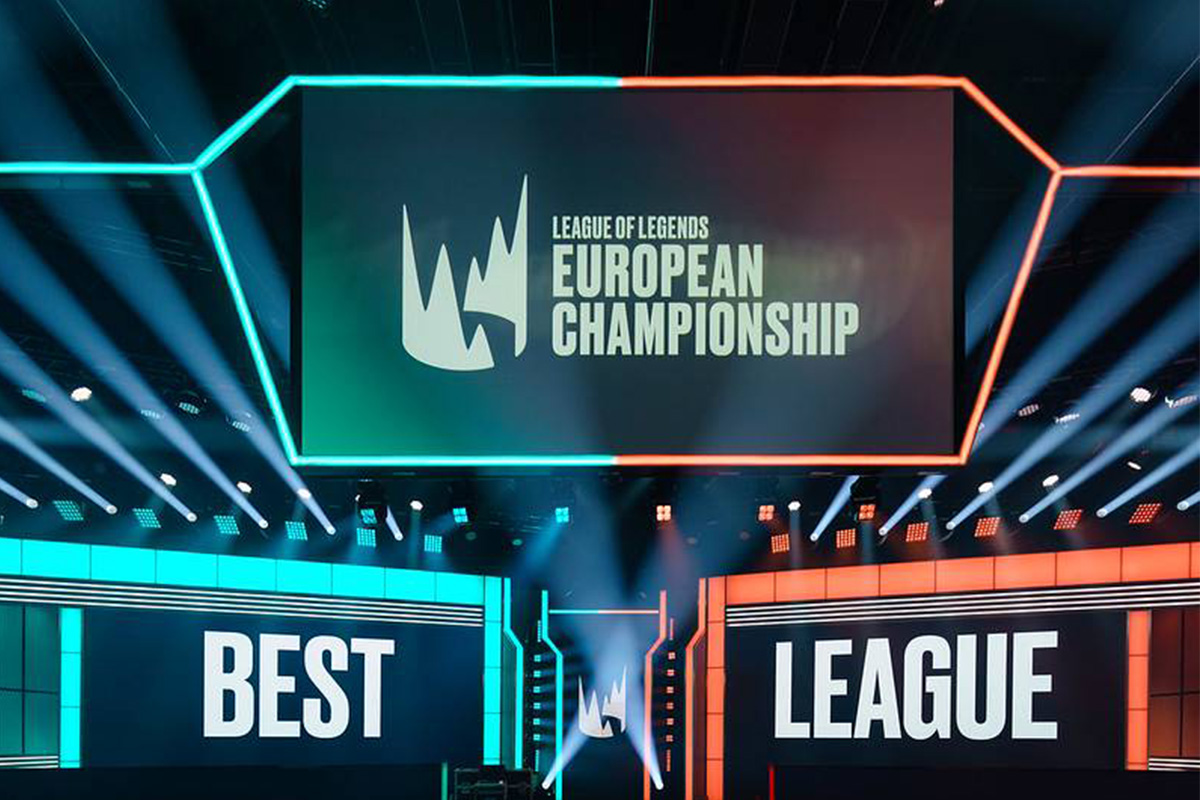 Reading Time:
2
minutes
To support the long-term financial stability and competitive balance of the LEC, the league is going to introduce new financial regulations – known as Sporting Financial Regulations (SFR) – for the start of the 2024 LoL Esports Season.
The LEC SFR will encourage teams to maintain the total sum of its five highest-paid player salaries below a certain threshold, with teams exceeding the threshold having to pay an excess fee (SFR Fee).
In doing so, the LEC seeks to create a financially sustainable environment for its pro players, partnered teams, and the league itself, allowing all parties to grow at a healthy and scalable pace, and protect the ecosystem from unsustainable spending practices. In addition, the framework will support the league by creating a better competitive balance and more engaging competition, further enhancing the experience for players and fans.
"In the current economic climate, we are dedicated more than ever to creating a sustainable future for our players, teams, and the LoL Esports ecosystem in EMEA as a whole. The LEC SFR, which will come into effect from the beginning of the 2024 Season, is one way in which we're continuing to work towards our goal of long-term financial sustainability. By doing this, we aim to encourage teams to operate more sustainable businesses to provide job security for players and ensure we serve our fans for decades to come," said Maximilian Peter Schmidt, Director of League of Legends Esports EMEA.
SFR will encourage each team to maintain the total sum of salaries (known as SFR Spend) paid to the top five highest-paid players in a team within a certain range. The range includes both an upper spending threshold (SFR Threshold) and a lower spending threshold (SFR Floor), with the lower spending threshold amounting to 50% of the SFR Threshold. Meanwhile, the SFR Threshold is calculated based on a number of considerations, including LEC player salaries, League Revenue Pool of the current and forecasted years, team financial data – such as revenue and expenses – and other market indicators. Teams that exceed the SFR Threshold will be imposed with an SFR Fee.
An exception will be made to teams if a player enters into a contract with the team either during or before the end of the 2023 LEC Season Finals. In this instance, the SFR Spend will be reduced by one-fifth of the SFR Threshold or the actual salary amount; whichever is lower.
The policy will be introduced starting from the 2024 LEC Global Contract Start Date (21 November 2023), with the first cycle running until the 2024 LEC Global Contract End Date (18 November 2024).
BETSSON SECURES SPORTS BETTING LICENSE IN FRANCE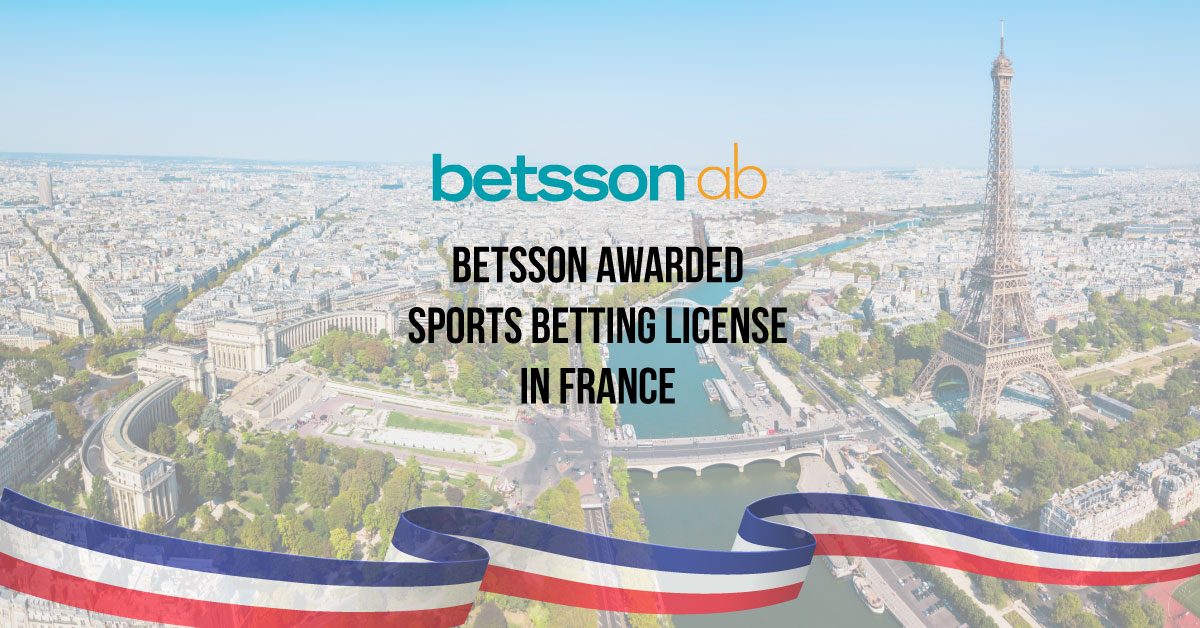 Reading Time:
2
minutes
Betsson's French entry is a result of a successful joint venture with a local partner, positioning the company closer to the French sports betting scene. The Betsson Group will be launching its flagship brand, Betsson, and the official launch is expected to take place in the fourth quarter of 2023.
Pontus Lindwall, President and CEO of Betsson AB, said, "I'm pleased that Betsson has obtained a license to offer sports betting in France, which is an important gaming market in Europe with great long-term potential for online gaming. By combining our knowledge and experience as a global gaming operator with the local expertise of our partner, we can offer an unbeatable customer experience in sports betting in France."
Betsson's strategic focus on geographic diversification is taking another positive step with this entry into the regulated French sports betting market. This development underscores Betsson Group's commitment to delivering exceptional gaming experiences on a global scale, combining its six decades of international experience together with the proficiency and insights of a local partner.
Betsson's sportsbook in France will be powered by Sportradar, supported by a robust Player Account Management system provided by OMEGA Systems. Moreover, the sportsbook will feature a range of innovative, user-friendly enhancements developed by Goma Development, that are designed to elevate the betting experience to new heights.
Nadir Ounissi, Partner of Betsson France SA, shared his enthusiasm for the project, saying, "We have been following the development in the French market for some time and felt we could contribute positively by introducing a different product dimension and player communication. We are collaborating with experienced partners who have given us remarkable support, energy, and creativity throughout this journey. I feel that we have assembled a team of seasoned professionals that are able to position betsson.fr to succeed in this locally regulated market. Our product and content are tailored to recreational players, and we genuinely look forward to offering our betting experience to French players."
Sabri Tekaya, Managing Director at Betsson France, added, "I am delighted that we have now reached this exciting moment after long and meticulous preparation. France is one of the largest European markets, and the Betsson Group is ambitious about engaging with all French players through its flagship brand. We have worked closely with local legal partners and the ANJ regulator to meet all requirements and ensure our operations achieve their objectives while addressing the current societal concerns related to gaming."
MGCB Announces Successful Destruction of Illegal Gaming Machines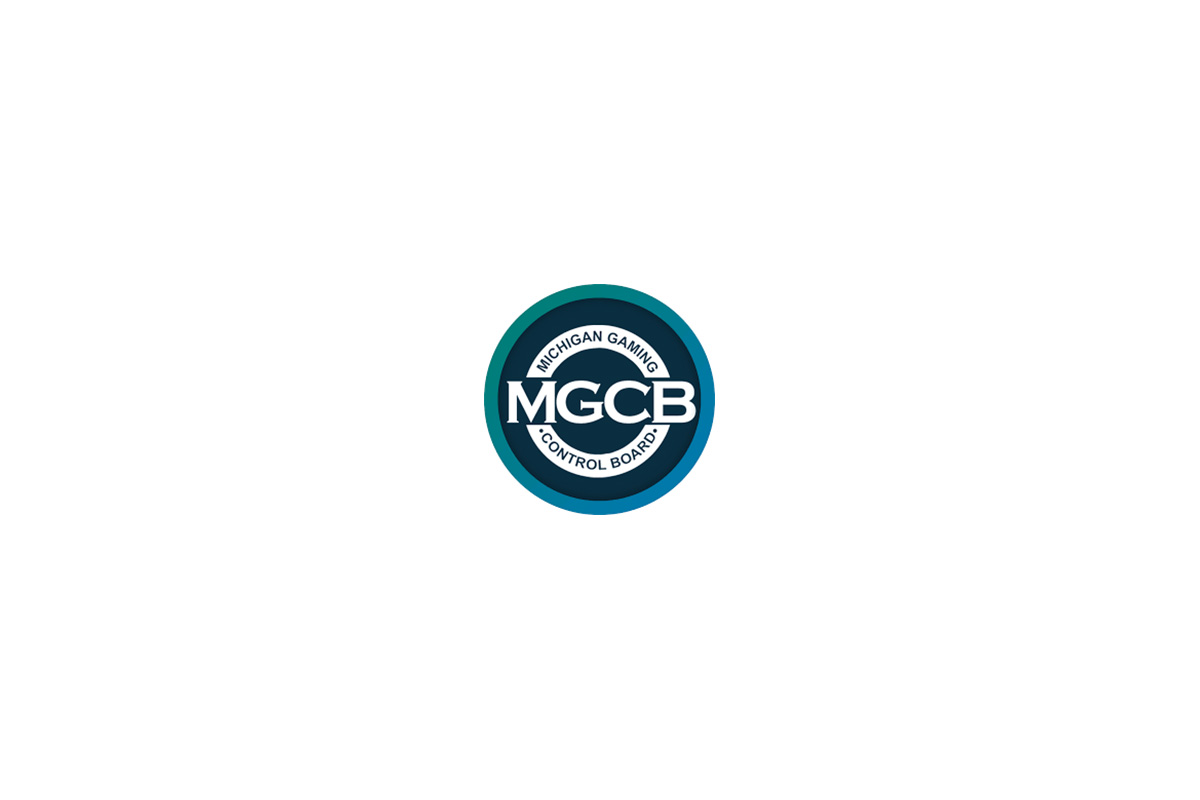 Michigan Gaming Control Board Executive Director Henry Williams has announced that numerous unlicensed illegal gaming machines were recently destroyed at the City Recycling Inc. junkyard located at 1943 Mack Avenue in Detroit.
The machines had been seized by the Attorney General during various MGCB investigations into alleged illegal gambling activity. To ensure that the machines cannot be reused or sold, they were crushed using heavy machinery to prevent any salvageable parts from being used elsewhere.
"Illegal gaming continues to pose a threat to Michigan citizens and their communities, as it often leads to an increase in organized criminal activity, financial exploitation, and other related social issues. Unregulated gaming machines also result in a loss of state revenue. Operators running illegal gaming establishments are not reporting earnings or paying taxes — they are essentially robbing Michigan citizens of taxes and revenue used to support our schools through the School Aid Fund and our communities and local governments with essential state funding dollars," Williams said.
Illegal gaming refers to any form of gambling or betting activity — which involves the elements of consideration, prize, and chance — that is conducted outside the boundaries of the law. It is a widespread problem across the US and not unique to Michigan. According to the American Gaming Association's report, Sizing the Illegal and Unregulated Gaming Markets in the US, unregulated gaming machines, including so-called "skill machines," continue to proliferate, with an estimated 580,651 unregulated machines in the US. With 870,000 regulated machines in casinos across the country, that means 40% of all gaming machines are unlicensed.
"The machines destroyed by the MGCB are the tools of criminals, cheating their neighbors of their hard-earned money as well as the state out of gaming revenues that support our schools. Illegal gaming operations are a danger to their communities, typically becoming local hotspots for other crimes and violence. We will continue to coordinate with the Michigan Gaming Control Board to ensure our state's gambling laws are strictly enforced," Michigan Attorney General Dana Nessel said.
"The destruction of these machines sends a clear message that the Michigan Gaming Control Board is not playing games when it comes to upholding the highest standards of gaming regulation and enforcement. The MGCB will continue to ensure that unauthorized machines are not left to chance to be repurposed and used again by those who choose to break the law," Williams added.
Michigan law prohibits accepting money or anything of value with the understanding that money, or something of value, will be paid to any person contingent upon the outcome of an uncertain event. Unlicensed casinos, unauthorized online gambling platforms, underground sports-betting operations, or any other form of wagering that is not regulated by the MGCB are all considered forms of illegal gaming.
As part of its work to halt illegal gaming, the MGCB and the Liquor Control Commission began a joint effort in 2022 to educate the public and business owners about illegal use of gambling machines. As a result of MGCB investigations from January 2015 through July 2023, a total of 1195 illegal machines and $470,401.98 have been seized. Additionally, since November 2022, 48 locations have received cease-and-desist letters involving 105 illegal machines.