Optimove Selected as CRM Marketing Solution by Lottomatica Group
Reading Time:
2
minutes
The leading Italian iGaming operator is set to partner with the retention marketing leader to scale marketing personalization and drive growth through AI-mapped CRM journeys
Optimove, the leading CRM Marketing platform, today announced it has been selected as the CRM Marketing solution by Lottomatica Group, the largest Italian group in the public gaming sector and one of the major players in Europe.
Optimove, which now works with five of the top six operators in Italy, helps brands manage large-scale CRM marketing frameworks. Optimove allows brands to reach their customers with the right message on the right channel by personalizing thousands of campaigns to hundreds of segments. Optimove allows brands to reach their customers with the right message on the right channel. Optimove's AI-driven solutions autonomously determine the next- best- action for each player, eliminating marketers' need to map every customer journey manually. Optimove empowers iGaming operators to understand better the behaviors players exhibit before becoming at-risk. These insights can help protect at-risk players, optimize marketing strategies and improve long-term player retention.
Lottomatica Group is Italy's leading operator in online sports betting, games, amusement, and entertainment machines. With approximately €1.7 billion in revenues, the operator is the market leader and offers safe and engaging gaming experiences. Lottomatica has a customer base of 1 million online players, a franchising network of roughly 3,000 points of sales in sports betting and about 1,400 employees.
The new partnership will enhance Lottomatica Group's CRM Marketing capabilities enabling the operator to scale and manage hundreds of player segments by harmoniously orchestrating realtime and scheduled multichannel campaigns, personalized for each player with the right message via the optimal channel. The scientific approach embedded in Optimove's CRM Marketing platform will empower the operator to measure the incremental value of each player interaction and enhance its responsible gaming practices using Optimove's predictive model for identifying and handling at-risk players.
"We are delighted to join forces with Optimove," said Simone Occhiuzzi, Digital Director at Lottomatica Group. "To ensure we're always one step ahead of the pack, we decided to work with the best, proven CRM Marketing platform. Optimove's best-in-class solution will help us deepen the relationship with our players and ensure we're always the responsible choice for players. We believe iGaming should be, and remain, a fun activity and are acutely aware of the importance of having responsible gaming practices in place. Optimove's CRM Marketing platform will help us win a bigger share of wallet while maintaining a compliant and responsible CRM Marketing strategy".
"We're thrilled to be selected by Lottomatica Group as their CRM Marketing solution," said Motti Colman, Senior Director of Sales at Optimove. "When a top operator joins forces with the leading CRM Marketing hub, expect big things. A customer-centric marketing approach is more important than ever for brands wishing to differentiate themselves from their competitors in today's market. An effective CRM Marketing strategy must include the ability to unify customer data, micro-segment audiences, create personalization at scale, AI-Orchestration and measure the incremental impact of every action. Optimove provides all the pieces of that puzzle and more. We're looking forward to helping Lottomatica use these capabilities as a growth driver for the business."
Austrian win2day launched Fennica Gaming's eInstants that appeal to female and younger adults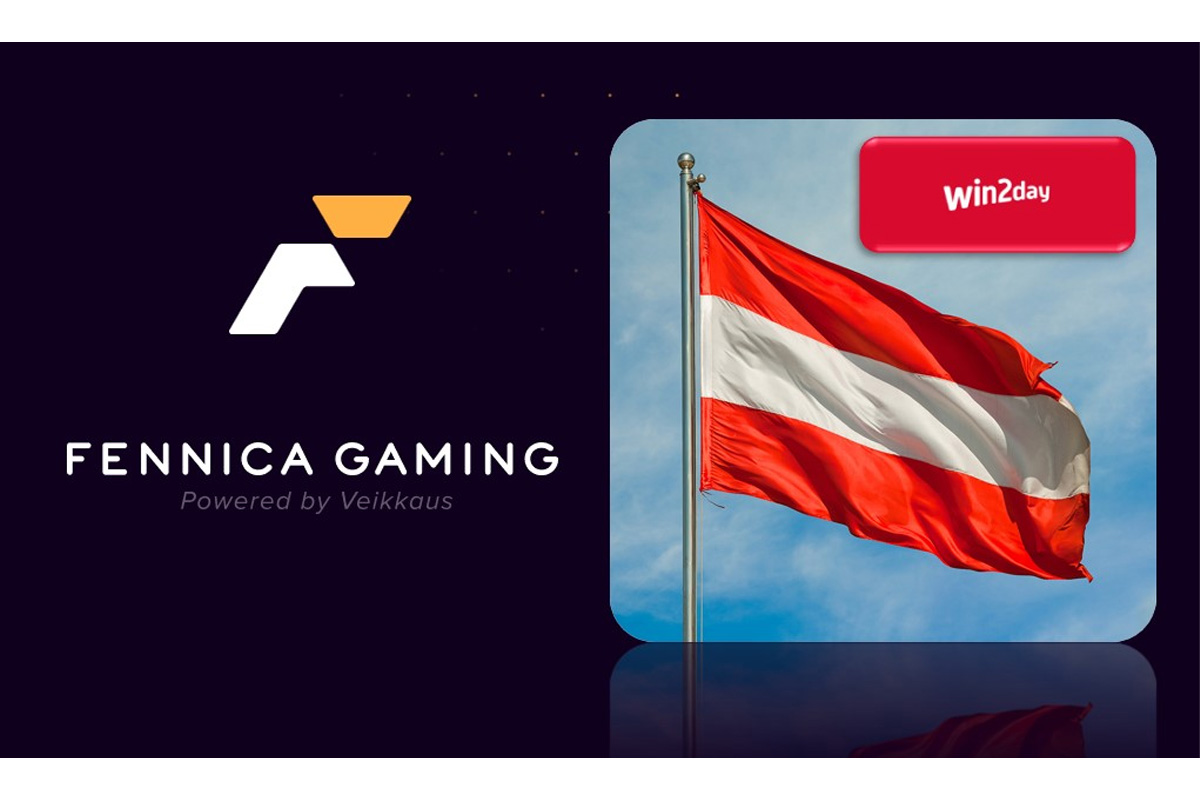 Reading Time:
2
minutes
Fennica Gaming's renowned eInstants keep conquering new markets and are now available in Austria. Fennica Gaming is a subsidiary of Veikkaus, the Finnish national lottery. The Austrian win2day launched Fennica Gaming's eInstants in their online store at the beginning of September. The eInstants, which have been designed for casual-gaming-like mobile gaming appeal to female and younger adult players in particular.
"We have managed to create games that appeal to female and younger players in many markets. Of course, we have years of experience of the Finnish market, where the share of women players has risen, being currently up to over two thirds of the total number of eInstant players. Also, in the markets where we are currently live, the trend seems to be the same: more and more young and female players are finding these games attractive," says Joonas Tirkkonen, Portfolio Development Manager at Fennica Gaming.
"In fact, our whole cooperation with win2day has been, quite appropriately, powered by women. It all started with two Austrian ladies Vera Mayr, Head of Lottery & User Growth, and Antonia Zach, Manager Product Development eInstants from win2day.
"After we had started the first discussions with Fennica Gaming, we quickly realized that their eInstants are filling a gap in our portfolio and that they could be a success story in Austria. Because of the responsible nature of the eInstants, they would complement our wide offering of games and fit well with our high responsible gaming standards, explains Vera Mayr from win2day.
"Working together with the experts of Fennica Gaming on the game portfolio, as well as on the integration, was a pleasure, and we are really looking forward to the next few months, filling the casual-gaming-like spot in our eInstant portfolio, states Antonia Zach from win2day.
"win2day is really a forerunner in digitalization among the Lotteries. Therefore, it was easy to continue the discussions about the integration process. Our responsible eInstants offer more entertainment into play because of their casual-gaming-like mechanics and their duration. It has been a privilege to work with such professionals at win2day, says Fennica's Kirsi Lagus, SVP Products and Portfolio from Fennica Gaming."
Counter-Strike 2 launches on FACEIT with new $100,000 FACEIT Pro League (FPL) Proving Grounds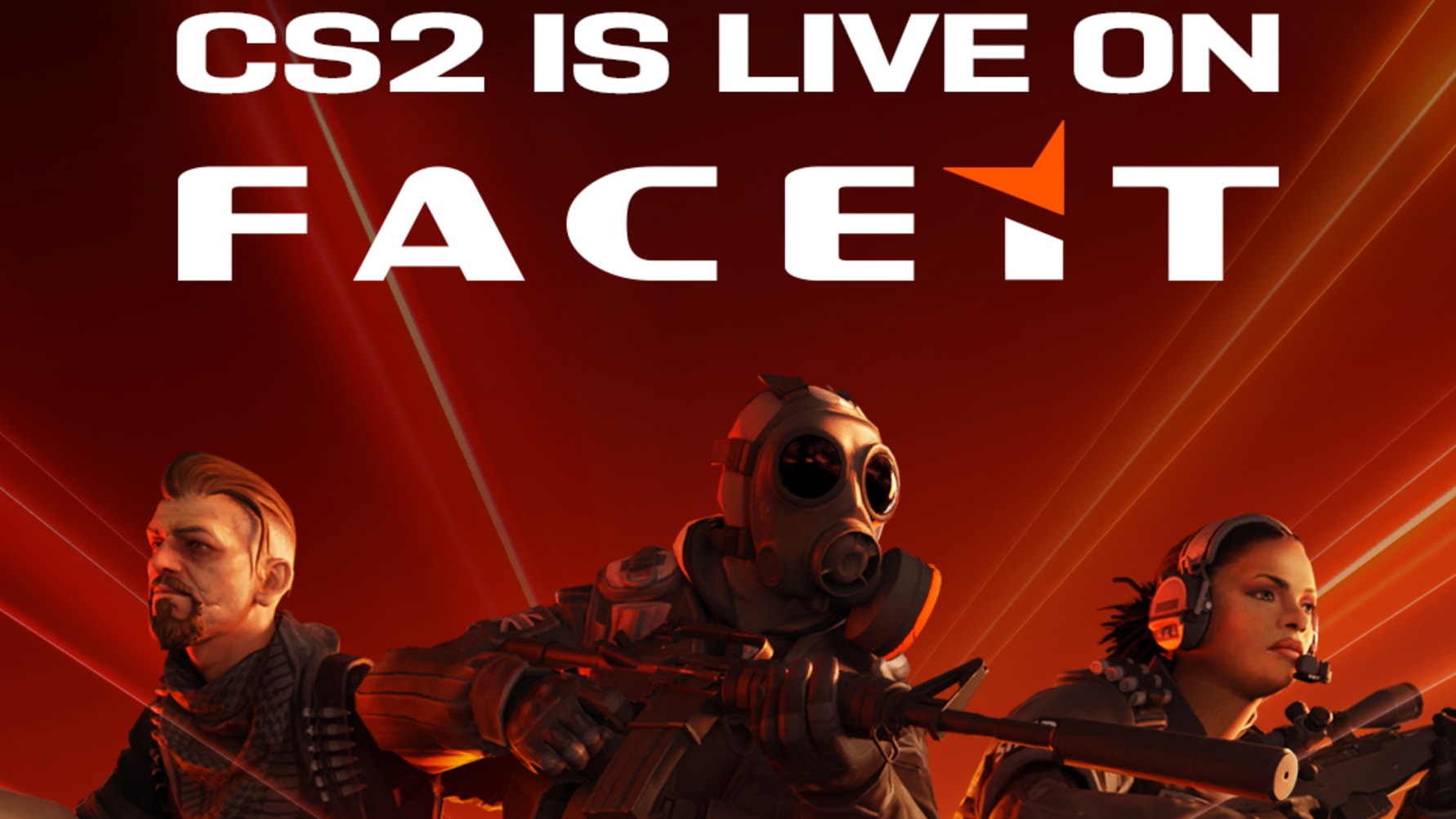 Reading Time:
3
minutes
Today, ESL FACEIT Group (EFG), the leading esports and video game entertainment company, reveals that Counter-Strike 2 (CS2) is now playable on FACEIT, the world's leading online platform for competitive gaming. CS2 players looking to master the new iteration of Counter-Strike can now join the world's largest community on FACEIT, with 22 million serious players, to hone their skills faster than anywhere else.
On FACEIT, players can join communities, gather tips and feedback for their path going pro and join or host matches on private servers. FACEIT provides its own ranking system in which players start at Level 1 and are able to reach Level 10. Players can participate in community tournaments or qualify for the FACEIT Pro League (FPL) and start their journey to become one of the best CS players in the world. To ensure a safe environment, FACEIT offers its renowned anti-cheat and chat moderation through its own AI called "Minerva".
The new era of Counter-Strike begins on FACEIT with the launch of a new seasonal Elo system. FACEIT Season 1 is designed to create the ultimate competitive environment for CS2. FACEIT Season 1 will culminate with the first FPL Proving Grounds: The Ultimate Path to Pro, which will boast the highest prize pool ever awarded in a public matchmaking system – featuring $100,000 in prizes for top 'Challenger' rank players. Challenger is the new rank on FACEIT, introduced for the top 1,000 players in Europe, South America, and North America. Additionally, the top three players of FPL Proving Grounds will earn a direct invite to the FPL, and a monthly stipend to support them on their path to pro.
Designed to empower the highest Elo rated matchmaking players to break into the professional scene, FPL Proving Grounds will take place every four months and will act as a new way to qualify for FPL. Its first iteration will serve as the grand finale of FACEIT Season 1, replacing FPL-C Hubs and FPL-C Qualifiers. The path to FPL is now free and directly connects to the Elo leaderboards in Europe, North America and South America.
The FPL has already been launched in Counter-Strike 2 featuring top players, CS legends and truly top talents, optimizing the famous path to pro environment that supported stars such as Mathieu "ZywOo" Herbaut, Robin "ropz" Kool, and Ilya "m0NESY" Osipov. The goal is to recreate the look and feel of the early days of FPL with matches full of top pros and unique livestream content for the community. FACEIT is also making Elo and Skill Level adjustments to better reflect the current player base, which will reduce wait times for high-ranked players and offer better match balance, revitalizing the race to the #1 spot in Counter-Strike 2.
Further additions to CS2 on FACEIT include Super Match, a new innovative feature that empowers players to take control of their matching experience and 100% guarantee specific characteristics of their next match, ensuring the algorithm can adapt to player needs. Version 1.0 of Super Match will be available in all regions for all Plus and Premium subscribers.
In addition to North America, FACEIT has now rolled out a server selector feature for European players, offering an array of server locations to choose from, including Moscow, Germany, Finland, Sweden, Netherlands, UK, and France. CS2 players can now fine-tune their ping optimization by selecting server locations before they queue up. This is a game-changer for players in the CIS region, enhancing connectivity, while also minimizing language barriers at scale, by more effectively clustering Western and Eastern European players. To support this expansion without affecting queue times, FACEIT has raised the minimum map selection requirement for premium subscribers.
"Over the past decade, we have had the honor of collaborating with the CS community to build FACEIT, a platform capable of bolstering the entire CS ecosystem and its sporting scene. CS2 is an incredibly exciting new chapter that gives us the chance to reinforce our commitment to this mission on an even grander scale," said Niccolo Maisto, co-CEO, ESL FACEIT Group. "We seize this moment to extend a warm welcome to all players, organizers, teams, and creators who, like us, have a profound passion for competitive Counter-Strike and want to contribute to grow this great scene even further."
FACEIT users can play Counter-Strike 2 now at FACEIT .com.
IGSA Takes Action to Enhance Cyber Resiliency with New Committee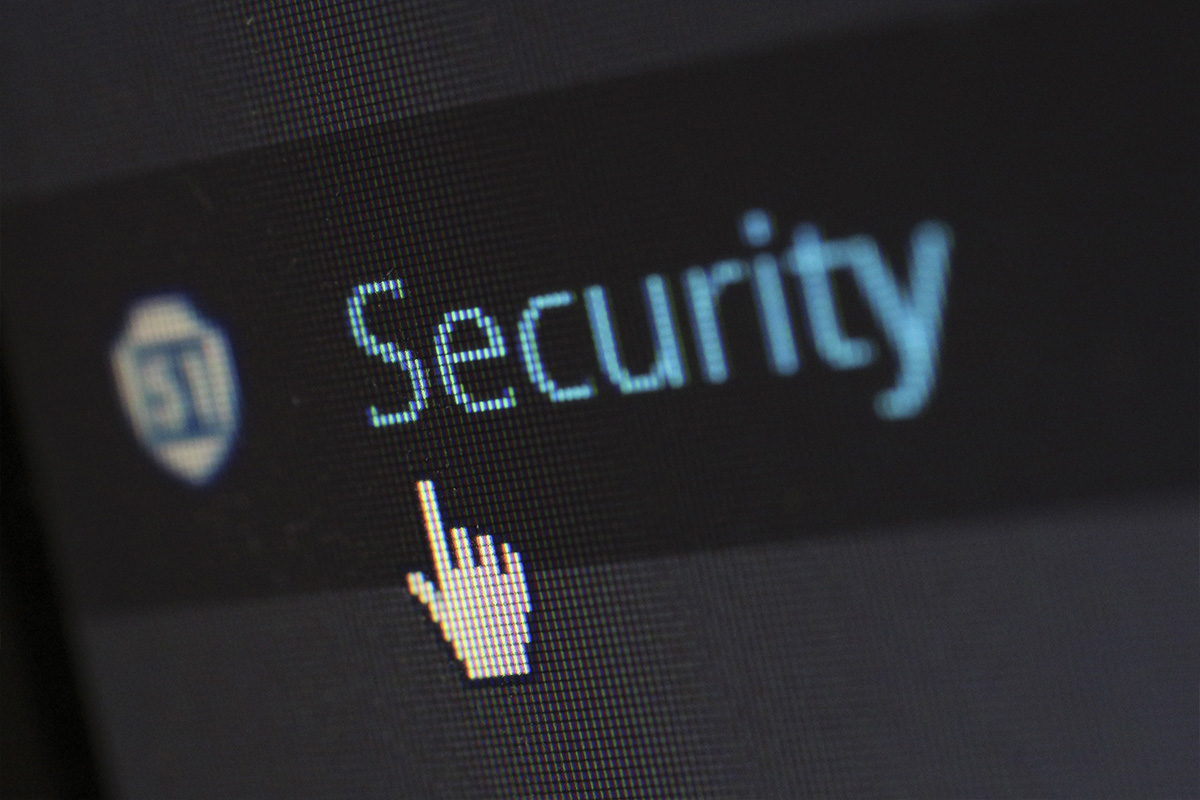 Reading Time:
2
minutes
With the recent string of cyber attacks on MGM Resorts and Caesars Entertainment, the world is reminded of the effect an intelligent group of hackers can have on even the most robust enterprises.
In the aftermath of these attacks, IGSA (International Gaming Standards Association) has announced its commitment to addressing the increased threat of cyberattacks by creating the Cyber Resiliency Committee (CRC).
Supported by global gaming giants such as Aristocrat Technologies, Light & Wonder and Axes.ai, the committee will establish guidelines for overseeing cybersecurity, managing cyber risks, and setting framework control criteria for casino operators and their associated networks.
It will include knowledge from experts within the IGSA membership to create a set of standards that are actionable and topical, taking into account emerging technologies and the present and future challenges specific to UK online casinos, betting sites, and general iGaming sectors.
Addressing Cyber Threats
While it is suspected that the hackers behind MGM Resorts and Ceasars Entertainment also orchestrated at least 52 other attacks across various sectors, mainly in the US, the casino industry is a highly lucrative target for cybercriminals.
Physical casinos handle a substantial amount of money but, moreover, hold a vast amount of personal and financial data. It was reported that as part of the recent round of attacks, Caesars paid "millions" to get their data back.
MGM Resorts was affected on several operating levels, including the use of hotel key cards, guest check-in, and the use of slot machines and ATMs.
Online casinos, built entirely from digital infrastructures, are at the frontline for cyber threats. Common attacks include Distributed Denial of Service (DDoS), which will flood the target website with traffic or send information to the site that triggers a crash, disrupting services and impacting the target's reputation.
Building a Resilient Cyber Infrastructure
The creation of the IGSA's CRC committee is proof that the industry is taking these threats seriously. By cooperating and forming alliances, the online casino and gaming sector can exchange resources, share threat intelligence, and safeguard against well-organized, multi-targeted attacks.
Regular audits are another way to prevent unwanted access to sensitive systems. Penetration testing, which entails a simulated and authorized attack by professional, ethical hackers, is a common way for enterprises to evaluate cybersecurity systems, allowing companies to better defend against such attacks.
Some cyberattacks, such as the one recently performed on MGM Resorts, are executed not only through hacking but by using additional methods such as social engineering. Social engineering involves the exploitation of "human error" to gain access to a computer system or to bypass multi-factor authentication.
This includes techniques such as phishing, baiting, or, in some extreme cases, contacting a company's helpdesk to determine login information.
Adept cybercriminals are often convincing and have the necessary information to avert the sensation of suspicious activity. Employee training can mitigate some of the risk of human error, which many hackers rely on to access targeted systems.
Users should also take steps to prevent falling victim to cyber warfare. There are several strategies for safer online conduct, including using certified providers, creating strong passwords, and regularly updating gaming platforms.