BEACON Split 1 2023 will see a brand new Tournament Structure, with Teams competing for promotion to the VALORANT Challengers Northern Europe: Polaris 2024
Reading Time:
2
minutes
VALORANT Regional Circuit: BEACON Split 1 2023, the Northern European VALORANT circuit focused entirely on the grassroots-level of play, is kicking off on February 25 with a LAN event at EPIC38. Following on from last year, budding VALORANT pros will be able to compete in a series of events and accrue circuit points, giving them a chance to qualify for the prestigious Polaris Regional League through the end-of-split Division 1 Circuit Finals taking place on May 22-26.
The BEACON Circuit has always prioritised getting as many eyes on up-and-coming VALORANT talent as possible, to help them on their journey towards professional play. In 2022, the BEACON Circuit saw just under 40,000 unique viewers consume nearly 24,000 hours of livestream content, giving aspiring VALORANT pros the opportunity to showcase their skills to a wider audience. The 2022 BEACON Split 1 Finals Weekend also made waves on social media in 2022 with 1.3 million impressions, 250 thousand engagements, and 361 thousand video views.
This year the BEACON circuit, operated by license holders Promod Esports, will be separated into three new tiers of competition; Minors, LAN Events, and Majors with each awarding up to 100, 500, and 1000 circuit points respectively. These points will contribute towards a team's qualification and seeding for the Division 1 Circuit Finals. A full list of the confirmed BEACON Tournament partners, including the tier of the tournament they are hosting within the circuit, can be found down below.
Circuit events will start on February 25, and run until the BEACON Split 1 2023 Circuit Finals that take place from May 22. Teams will be able to compete in as many tournaments as they like within this time period, however, points earned from LAN-tier tournaments will not stack, and only the highest point finish across all BEACON Split 1 2023 LAN events will count towards the team's total points. The 2023 Split 1 Division 1 Circuit Finals will once again feature eight teams that accumulated the most points throughout the split, as well as the two lowest-placed teams from the previous Challengers Northern Europe: Polaris Split. The top two teams from the Division 1 Circuit Finals will then lock in their place for Polaris in 2024.
Rob Black, Founder and CEO of Promod Esports, said, "We're thrilled to be supporting grassroots VALORANT players through the BEACON Circuit in 2023. Offering future star players a clear and defined pathway to professional play has always been a key goal for us, and we are proud that we can continue to provide that with BEACON throughout the coming year."
Broadcasted events throughout the split can be found on the local tournament organisers' Twitch channels, so make sure you're keeping an eye out for announcements on our social media so you can follow and tune in to all the action! For more information on the VALORANT Regional Circuit: BEACON Split 1 2023, check out the BEACON website and Discord.
Confirmed BEACON Tournament Partners:
Majors:

Leagues.gg

The Goose House

FEL

LANs:

Minors:
Gamer.no Norway

RÍSÍ Iceland

Leagues.gg Sweden

Leagues.gg Denmark

England, Wales, Northern Ireland & Ireland Minor (TBC)

Esports Scotland

FEL Finland
More events may be added to the circuit, so keep an eye out for new partners and tournament editions as we move closer to the start of the Split. If you are interested in hosting an official BEACON event this Split, please apply via the official website.
Oddin.gg Boosts United States Expansion with Key Licensing Efforts and High-Profile Partnership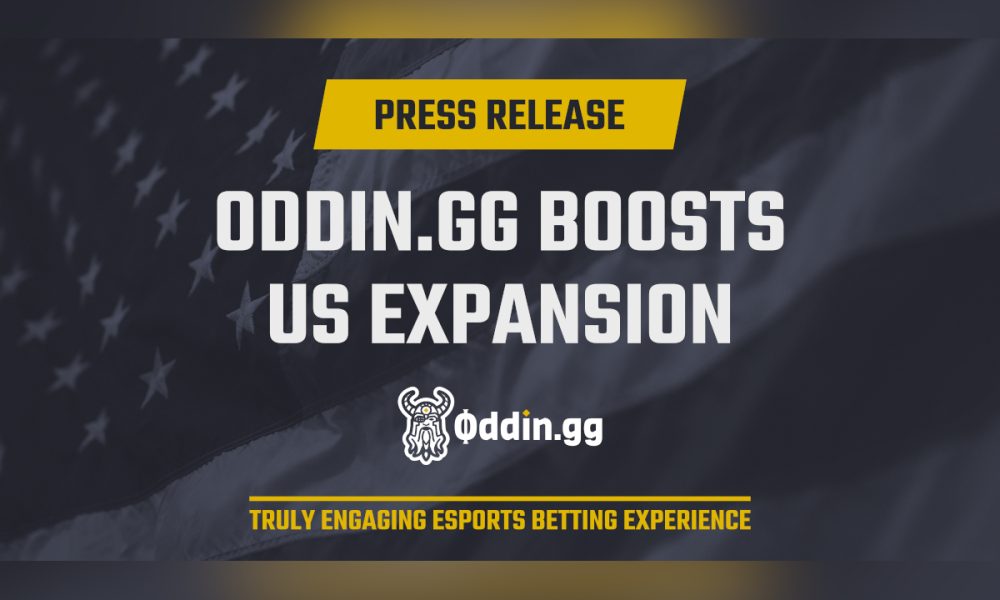 Oddin.gg, a leader in eSports betting, is excited to announce significant strides in its North American expansion. Building on Oddin.gg's existing licenses in Ontario, New Jersey and Colorado, the company is actively pursuing licenses in key states including Ohio, Maryland, Kansas and five more, underscoring their commitment to broadening the company's footprint in the dynamic United States market.
The United States sports betting landscape is evolving rapidly, with regulations varying across states. This complexity makes navigating the legal requirements challenging but also presents a unique opportunity for innovation and growth in eSports betting. The market is projected to see exponential growth, with an estimated betting volume of around US$10 billion by 2025. The goal of Oddin.gg is to be at the forefront of this surge, offering an unparalleled betting experience.
In this ambitious venture, Oddin.gg is thrilled to partner with Bill Pascrell III, a distinguished figure in political and legal circles. His extensive experience as Counsel to the Governor of New Jersey, Passaic County Counsel and a trusted advisor to high-profile political campaigns and officials including John Kerry and United States Senators like Jon Corzine, Frank Lautenberg and Cory Booker, positions him uniquely to navigate the complex regulatory landscape.
"Our pursuit of additional state licenses in partnership with Bill marks a significant advancement in our mission," the co-founder and Chief Executive Officer for Oddin.gg, Vlastimil Venclik, said. "We're not just growing our footprint; we're innovating and enhancing the eSports betting experience, setting new industry standards. This expansion reflects our dedication to providing engaging, reliable and compliant betting services to eSports enthusiasts across the United States. We're excited about what the future holds and are committed to being at the forefront of this rapidly-evolving market. We strive to be the leading force dispelling the misconceptions surrounding eSports betting and vigilant guardian of the integrity not just in North America but globally."
"It is an honor for me to be retained by the number-one choice for eSports betting, Oddin.gg," Pascrell said. "I will be assisting it as outside counsel with licensing and regulatory compliance in North America. Vlastimil Venclik, co-founder and Chief Executive Officer, and Marek Suchar, co-founder and Managing Director, are trail blazers in the eSports betting market. Vlastimil and Marek have tremendous reach and the best odds feed and risk management as a major B2B provider. The recent decision to expand the reach into the North American market by pursuing faster licensing in more jurisdictions in the United States has generated incredible interest in the ever-growing eSports betting market."
The company's goal goes beyond market presence. The aim is to create a richer, more engaging betting environment, tapping into the potential of a market ripe for transformation. This journey is about setting new benchmarks in eSports betting and creating lasting impacts that resonate with their users nationwide. Other news on how Oddin.gg continues to break new ground in the United States eSports betting scene will follow.
DreamHack reveals EU expansion with the launch of DreamHack Stockholm for 2024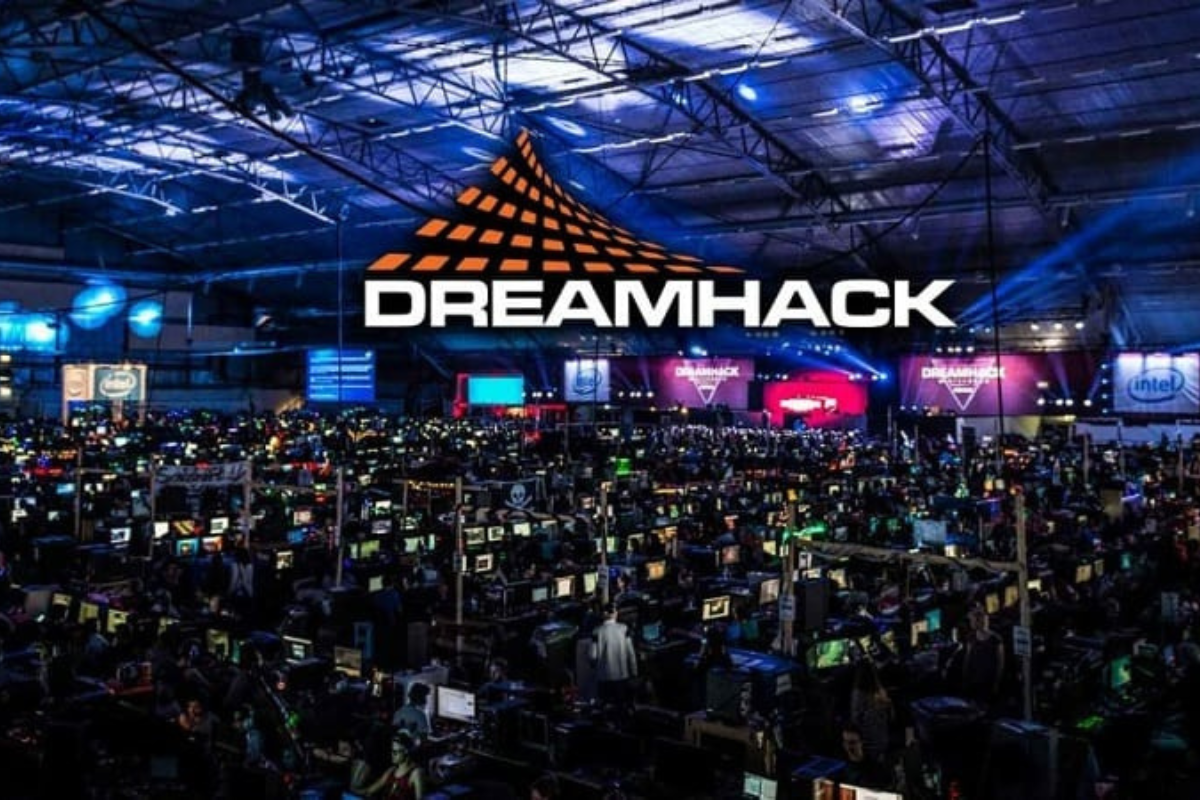 Reading Time:
3
minutes
DreamHack, an ESL FACEIT Group brand is set to break new ground in 2024 as it enters Stockholm, the gaming capital of Scandinavia. The festival, which originated in Sweden back in 1994, welcomes gamers from all over the world to Stockholmsmässan on November 22-24, 2024.
Having toured numerous Swedish cities and hosted events worldwide, from San Diego to Melbourne, India, and Tokyo, DreamHack has entranced a global gaming community since its inception. This new chapter, entering the gaming capital of Scandinavia, brings the festival full circle on its home turf, becoming the must-visit gaming destination of the year.Bringing DreamHack to Stockholm is not just another expansion, it's a personal mission. Gaming simply belongs here. We're weaving a new thread in the city's cultural tapestry, celebrating the unique spirit that makes gaming in Stockholm so special. From content creators & talented cosplayers to the newest games & hardware and best esports, we're creating an arena for everyone to celebrate their community", says Shahin Zarrabi, Vice President of Festivals at ESL FACEIT Group.
"
DreamHack Stockholm is poised to elevate the festival gaming experience, building upon the foundations laid by its predecessors, with international connections and a major venue. The city, known for its status as one of the highest video game-exporting hubs per capita, has played a pivotal role in birthing iconic titles such as Minecraft, Battlefield, and Candy Crush. These games, born from the phenomenon known as "det svenska spelundret" (the Swedish gaming wonder), have captivated the global gaming community and reached hundreds of millions of players worldwide. The venue, Stockholmsmässan, is the largest exhibition facility in the Nordic region.
"I am very pleased to welcome DreamHack to Stockholm in 2024. DreamHack brings together gamers from different corners of the globe promoting cultural exchange and entrepreneurship. This festival holds a significant importance for Stockholm and underscores its pivotal role in the global gaming community and the game development industry. Our city has more game developers per capita than anywhere else in the world, and is a creative hotspot where esport, tech, music and fashion intersect. This is an important step in reinforcing Stockholms reputation as a welcoming and progressive destination for the gaming community", says Staffan Ingvarsson, CEO Stockholm Business Region.
"We are excited to host DreamHack Stockholm at Stockholmsmässan in November next year. To host a festival that sparks the interest of young people in gaming and esports activities is significant and it is a fantastic opportunity to welcome not only those who already are interested in gaming but also to welcome and create interests for new participants. Since esports and gaming as live events are growing in Sweden and globally, we are happy to welcome such a festival to Stockholm and Stockholmsmässan", says Christian Clemens CEO at Stockholmsmässan.
Teaming up with various partners and organizations, including returning presenting partner Elgiganten, DreamHack Stockholm is set to transcend the realm of gaming, embracing various facets of the entertainment industry. The festival, known for its diverse offerings, aims to expand its reach and build on past successes at DreamHack Winter, which has previously included live music acts, collaborations with Swedish tech partners, and film nights. The gaming and lifestyle festival provides attendees with a unique opportunity to not only play and compete but also to connect with their favorite content creators and engage with their communities whilst tapping into the rich gaming heritage of Stockholm and joining the ranks of prestigious events previously hosted in the city. From the FIFA World Cup to the Olympics, Eurovision, and more, DreamHack will, rightfully, stand alongside giants, ready to make its mark on Stockholm's event landscape. The events strive to cover multiple aspects, creating an immersive experience for attendees.
"Our multiyear partnership with DreamHack is one of our most important investments into the Gaming community. It's also a partnership that we are very passionate about. Gaming brings people together, and with this new festival in Stockholm, it will become even easier for people to gather and enjoy the amazing experience that DreamHack has to offer. We look forward to DreamHack Stockholm 2024 and will do our best to bring it to the next level together with the team at EFG", says Alexander Åberg, Gaminglead at Elgiganten.
Gaming will remain a key aspect of DreamHack Stockholm, and its location in the heart of Sweden aims to attract visitors from across the country and Europe. Front and center are the attendees themselves as they dive into the immersive experience, engage with their favorite content creators, play games with or against each other, and immerse themselves in various esports competitions, both as players and spectators, as the festival celebrates all corners of the industry. Amongst all of this, the world-famous LAN party will, of course, also be featured in a dedicated hall of its own.
Stockholm will be the second festival stop for DreamHack in Sweden, whilst Jönköping will continue to serve as the perfect backdrop for DreamHack Summer on June 14-16.
Exclusive Q&A w/ Gary Denham, founder and CEO of Wamba Technologies and Gamer's Oasis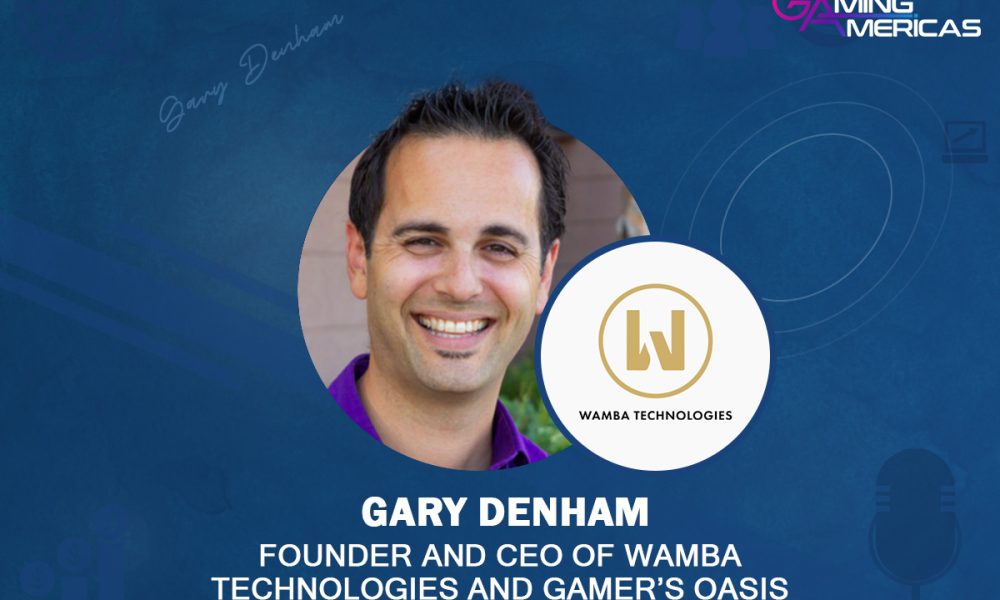 Gary, as the CEO and founder of Wamba Technologies, can you shed some light on the inspiration behind developing the patented technology for "in-game wagering" in skill-based video games?
Right now there are approximately 500 million people around the world participating in Esports. These are people who are earning money by competing in video games. Unfortunately, the vast majority of these people are not competing online when money is involved because of the anonymity and the rampant cheating anonymity causes. Only the best are able to compete online and actually make money. Instead, the majority of gamers are traveling to physical locations and competing "in person" where opponents and skill levels can be verified. What's crazy to me is that down to every last man, woman, and child, these people DO compete against each other online for fun with the very same games that they are traveling to compete in for money. This shows us that these players desire to compete online, however they just don't have a safe, user-friendly option with which to do so. This very issue is what inspired us to build a product that will give users that online, "compete-from-my-own-home" experience that they are looking for where they can pay an entry fee online, compete, and win money right then and there.
What's surprising is that most real money online video game competitions are still operating on the honor system which has led to a lot of cheating. Warzone is a great example of this.  Activision had to ban over 100,000 players from Warzone in a single week and they were not even competing for money.  That was just the "for fun" play.  Simply put, the honor system doesn't work.  For me, the most prominent indicator of this is seeing a marketplace with 500 million users that can't seem to clear $2B in annual revenue going on 10 plus years now. That says a lot.
Our technology is called Gamers Oasis. It will allow gamers of all skill levels to compete against other players,  who are at their same skill level, right from their phones, where they pay an entry fee, compete, and win money back.  Gamers Oasis won't just be for professional players either.  Very  much to the contrary, the basic idea is that anybody, regardless of skill level, can join, compete, and have a fair and reasonable chance of winning large monetary prizes. Our platform will give beginners the opportunity to compete for thousands of dollars and actually have a reasonable chance of winning, opening up the industry to something that previously was only available to the best of the best, the professionals.
With your extensive experience in the Esports and gaming industry, how do you perceive the current revenue challenges despite the massive user base? What factors contribute to this disparity?
There are a number of reasons for this disparity. Before I answer, I want to point out that there is a comparable industry that has done phenomenally well and has not had to make any excuses for their revenue.  Online poker in the United States had a mere 2 million players and was generating $900M a year in the US in 2008.  That is compared to our Esports market with 500M players generating a mere $1.38B last year.  The global Esports market is 250 times larger than the US online poker market but only generated 50% more money than the poker market.  That isn't just a disparity.  That is a tragedy.  What is more of a tragedy though is I've been to several Esports conferences and most of the people I've seen seem to think they've accomplished something with these numbers.  They are hi-fiving and patting each other on the back with congratulations.  Maybe if more of their colleagues would be honest and just speak the truth, which is "hold up there cowboy.  These numbers suck.  Not only can we do better, but we must.  What's broken?", then maybe they'd have already taken this market to where it should be.  When it comes to players competing for money, developers need to start thinking like wagering entities rather than game development entities.  If they had done THAT over the past 10 years, this industry would be a $100B a year industry right now.  The good news is with what we are doing, with what FanDuel is doing, and with what others like us are working to do, I think the industry is beginning to find its way onto the right track to getting to where it can get to.
Originally, Esports consisted of single event competitions where players went to an event, paid an entry fee, competed, won their money, and that was it.  From the Asteroids world championship tournament in 1980 until 30+ years later, that was Esports! But around 10 years ago, the large developers tried to reinvent the wheel to facilitate online Esports. Rather than sticking with the model that had existed for 30+ years at that point, the model that was proven and that worked, they abruptly tried to make online Esports like an actual sports league, like basketball or football, where players would compete for a season to win prizes at the end of the season rather than at individual events. They were trying to build a model where the professionals played and then audiences watched, and they generated revenue from the audience.  While that can be a fine model in some circumstances, unfortunately, the reality is that this model is generating around $2.80 per participant, per year, through ad sales. That just doesn't compare to that poker model featuring player values at closer to $450 per year domestically and around $205 per player per year globally. In a market where 3 billion people play video games, we want to focus on total inclusion and try to include as many of those players as possible.  Whereas the current industry seems to be focused on creating viewers to watch "the best of the best", we want to create players in everybody.  You have to remember, every player is also a viewer.  Don't get me wrong, we will still be streaming everything and focusing on viewers as well, but that's kind of my point. Our model gets all the same viewers, but exponentially more players at an exponentially more valuable "per player" rate of revenue.
Online poker got it right by featuring hundreds or even thousands of events, every day, fully automated, available 24/7, where the host company charges a fee every time a player buys into a competition.  As a result of this model, online poker was generating around $450 per player per year in the United States as compared to the $2.80 per participant per year that the current Esports model is generating. In fact, a company by the name of Skillz followed a model similar to ours and, as a result, generated almost 25% of the global Esports revenue last year despite only having 0.8% of the players. That really says it all right there.  That is a terrific real world example of what I am saying.
After 10 years of trying this league-based model for online Esports, game developers need to finally admit that it's just not working.  They need to stand up, say "this failed, and that's ok.  We learned from it", and then get back to what we know has been proven. It is time to get back to the basics!  Back in 1980, when the game "Asteroids" held a world championship tournament, they had the same player turnout as the largest World Series of Poker event in history which happened this year in 2023. More than 10,000 players showed up, in person, from around the globe!  Single event tournaments where players pay an entry fee, compete, and can win money back right then and there is what players have always done and is what they want.  They don't want to have to wait 13 weeks to get paid at the end of a season. They don't want to be forced to travel to compete in a real money tournament. They want simplicity and instant results.  If developers will get back to that, utilizing today's technology to make it online, automated, and available 24/7, they will make exponentially more money and turn this industry around on its head.
How does the introduction of "in-game wagering" capabilities potentially revolutionize the profitability landscape for Esports?
It changes everything.  There is nothing else that comes remotely close to generating revenue like this model. If we can cause Esports to achieve comparable results as to online poker, and we can, then we are talking "per player per year" values skyrocketing to the $400 to $500 per year range.  Compared to modern successful games clocking in at between $5 – $15 per player per year from ad sales and in-game purchasing, or current Esports values of around $2.80 per participant per year, there's just no limit to the possibilities once this more profitable option becomes widespread.  When games begin realizing the massive difference in returns by adding this feature and having it properly monetized, they will be able to spend a significantly larger amount of money on things that ultimately lead to a better player experience; Customer service, quality control, more aggressive beta testing leading to less bugs on launch, anti-cheating countermeasures which are truly effective, etc.  When the difference is this significant, there may come a time where if a game does not feature this capability, it will be very difficult to compete with the quality of games which do due to all of the enhanced capabilities I just mentioned.
In your opinion, what are the ethical considerations when introducing wagering into skill-based video games, especially considering the diverse age demographics of players?
Wagering into skill-based video games has been done since 1980 when Asteroids had their first world championship and more than 10,000 players showed up to compete and hand their entry fees over. From that point in time until now, it has been available to all ages, though sometimes requiring parental consent for those under 16 or 18, depending on the region's laws.
But when speaking of ethics as it pertains to the diverse age demographics of players, I would have to suggest that ethics do not play a part where age is concerned.  Rather, ethics plays a part where skill level is concerned, regardless of age. To address this particular matter, the platform we are designing, "Gamers Oasis," will match up players based on their skill level to ensure that regardless of your experience you still have a fair and reasonable chance of earning money by competing with us.  Whether you are a phenomenal player or just plain out suck at your favorite game, it won't matter.  If we've done our job right, both players will have a fair chance of winning big money when competing on our platform.  If this is accomplished, then I think we are satisfying all ethical issues here.
To address any concerns with age, kids competing with Esports has been a staple of the sport since its inception.  In 2019, 16-year-old Kyle Giersdorf just won $3M competing in Fortnite.  I think that the morality of kids competing is something that each family needs to decide for themselves.  We live in a society of tech companies that have continuously and increasingly been imposing their vision of morality on the world around them. We want to make sure to stay away from that where this matter is concerned.  If you do not want your child to compete, we will have parental safeguards in place to ensure that your wishes are supported and respected.  And if you are ok with your child competing, well, we will accommodate that as well.
Esports has seen exponential growth in terms of viewership and participation in the past decade. How do you envision its trajectory in the next 5 years, especially in terms of revenue generation?
There is a lot of chaos where Esports is concerned and this has led to tremendous confusion. With our patent, we have an opportunity to seize a degree of control in this industry. Our desire is not to mold it to our beliefs, but rather to hold the industry true to what we have seen that it wants. Offering league and season based Esports play rather than the single event structure that players had become used to for over 30 years is a really good example of that. So, as we use our patent to get an automated system going where anyone, regardless of skill level, can sign up and enjoy the competition, we expect to see revenue generation going up exponentially throughout the industry as per player value increases alongside this exponential increase in user participation.
Lastly, could you share some insights on how Wamba Technologies plans to collaborate with game developers and Esports organizers to integrate and popularize the "in-game wagering" feature?
We patented the methodology of programming video games so that players could pay an entry fee, compete, and win money back over a computerized network.  While we absolutely will offer this "in-game wagering" feature, considering that there are presently around 500 million people who are competing with video games to try and win money in real life, it doesn't need popularization. I'd say it simply needs visibility.
We will be working with game developers and licensing our patent to them to ensure that more and more games offer this type of competition where players can pay an entry fee online, compete, and win money back. This will help create a degree of consistency across a wide range of games. We intend to eventually put together an advisory board consisting of representatives from the games offering this feature so that we can constantly have our finger on the pulse that is the lifeblood of this industry, the games themselves. We want to work with the developers to ensure that this industry gets to a point where the players are actually worth $400-$500 per player per year or more. Then, we can then focus on taking a significant portion of that money and putting it into things that will ultimately give gamers a better overall experience, things like R&D, security, customer service, anti-cheating, and more.