Gaming above and beyond: NOVOMATIC launched exclusive V.I.P. X series in Las Vegas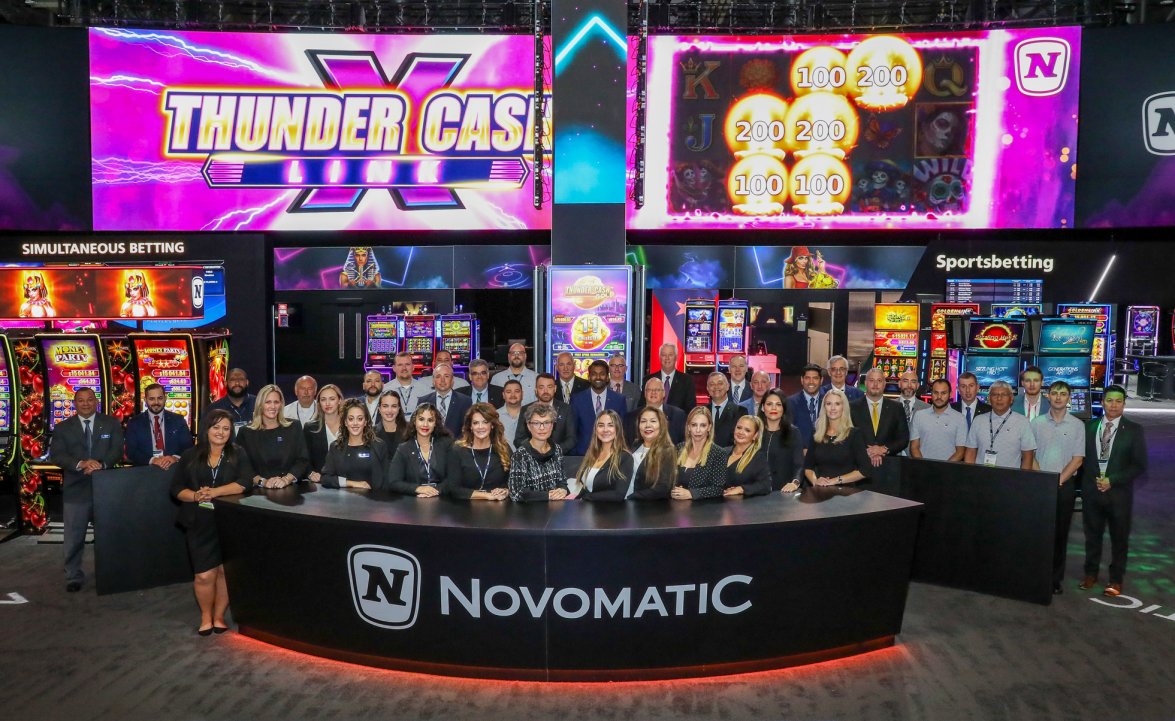 It was a truly striking show appearance: With a fresh and inspiring redesign of the stand set-up and a diversified product range, NOVOMATIC created a special kind of visitor experience.
New trends for the US market
NOVOMATIC Americas presented outstanding cabinet versions of the DIAMOND X series with a special focus on Linked Progressives game content. The top-performing DIAMOND X 1.55J and DIAMOND X 2.32 cabinets with captivating games were explored by visitors with overwhelmingly positive feedback.
Rick Meitzler, CEO of NOVOMATIC Americas, is delighted with the outstanding success of this year's show: "Our booth in Las Vegas was exceptional, and we were genuinely excited to showcase our products that promise one-of-a-kind gaming experiences. Our highlight at the event was the DIAMOND X, which currently stands as the most powerful cabinet in our product lineup. With a strong focus on Linked Progressives, VGT game content, our new J-Curve sports betting kiosk and our NOVOVISION Casino Management System, NOVOMATIC Americas has truly made an impression with our new product offerings."
THUNDER CASH GOLD, a brand-new Linked Progressive, was launched with a range of new titles including Irish Locks and Irish Grace. Refreshingly fruity gaming entertainment is guaranteed with MONEY PARTY Fresh!. The two pharaohs of RISING TREASURES take players on mystical Progressive adventures to discover hidden jackpot treasures. In addition, the Diamond Link Progressives product line was presented for the first time for the US land-based market by APEX. NOVOMATIC Americas has the distribution rights for North America for APEX gaming products such as the Clover Link and Clover Link Extreme Progressives product lines.
Next-level sports betting was also on show with the brand-new NOVOMATIC ActionBook Edge 1.43J: As the perfect sports betting kiosk for any environment, with state-of-the-art graphics and blazing fast response time, it offers a unique betting experience. NOVOMATIC Americas' leading sports betting kiosks are experiencing steady growth in the US market as more states legalise sports betting and casino operators expand their offerings accordingly.
Another US premiere was staged in the ETG area of the NOVOMATIC stand: In addition to the ETG platform NOVO UNITY II with simultaneous betting options as well as the latest slant top cabinets EXECUTIVE SL 1.27 and LOTUS SL 1.27, the stunning fully automated TITAN ROULETTE by FAZI with four player stations, a fully automated Roulette wheel and an integrated display solution was presented.
The iGaming offering from Greentube, NOVOMATIC's digital gaming and entertainment division, perfectly complemented the land-based portfolio with its ever-growing range of online content, including NOVOMATIC classics as well as proprietary brands and solutions.
A special debut was the presentation of the innovative NOVOVISION casino management system in the US, which was awarded "Best CMS/Software Product" at this year's European Casino Awards in London. This powerful solution takes all areas of the casino operation to a new level, with a uniquely comprehensive range of functionalities that go far beyond traditional accounting, jackpots, player tracking, CASHLESS and TITO transactions. As a special unique selling point, NOVOVISION introduces biometric technologies for the management of gaming operations, e.g., for player recognition and access solutions.
The Very Important Player X-perience
For the international markets, NOVOMATIC presented an exclusive premium product line for the first time at the G2E in Las Vegas. The V.I.P. X Royal 1.85, the V.I.P. X Dream 3.43 and the V.I.P. X Lounge 2.32 offer exceptional luxury gaming with exquisite V.I.P. comfort, extra-high and wide gaming screens and an integrated sound system in the comfortable chair that ensures an intense player experience and maximum immersion. Discerning operators know that every player deserves to feel like a V.I.P.
Thomas Schmalzer, NOVOMATIC VP Global Sales and Product Management, emphasizes the exceptional success of the trade show: "It was a great opportunity for decision-makers in the industry to experience the NOVOMATIC product portfolio in its great variety. By providing products and solutions to all market segments from casinos to arcades, "limited" markets, as well as VGT/VLTs, our broad diversification is a key factor for our success worldwide. The enthusiasm of the booth visitors, from Argentina to Canada and from South Korea to Iceland, shows us once again that we meet the needs of our customers with strong performance, innovative strength and full commitment. In this way, we are pushing forward on the NOVOMATIC growth trajectory in the North and South American markets as well as internationally. We appreciate all our visitors and loyal customers for making this a great show. Together, we are proud to be setting global benchmarks with our extraordinary gaming experiences!"
G2E 2023 Brings More Than 25,000 Global Gaming Professionals to Las Vegas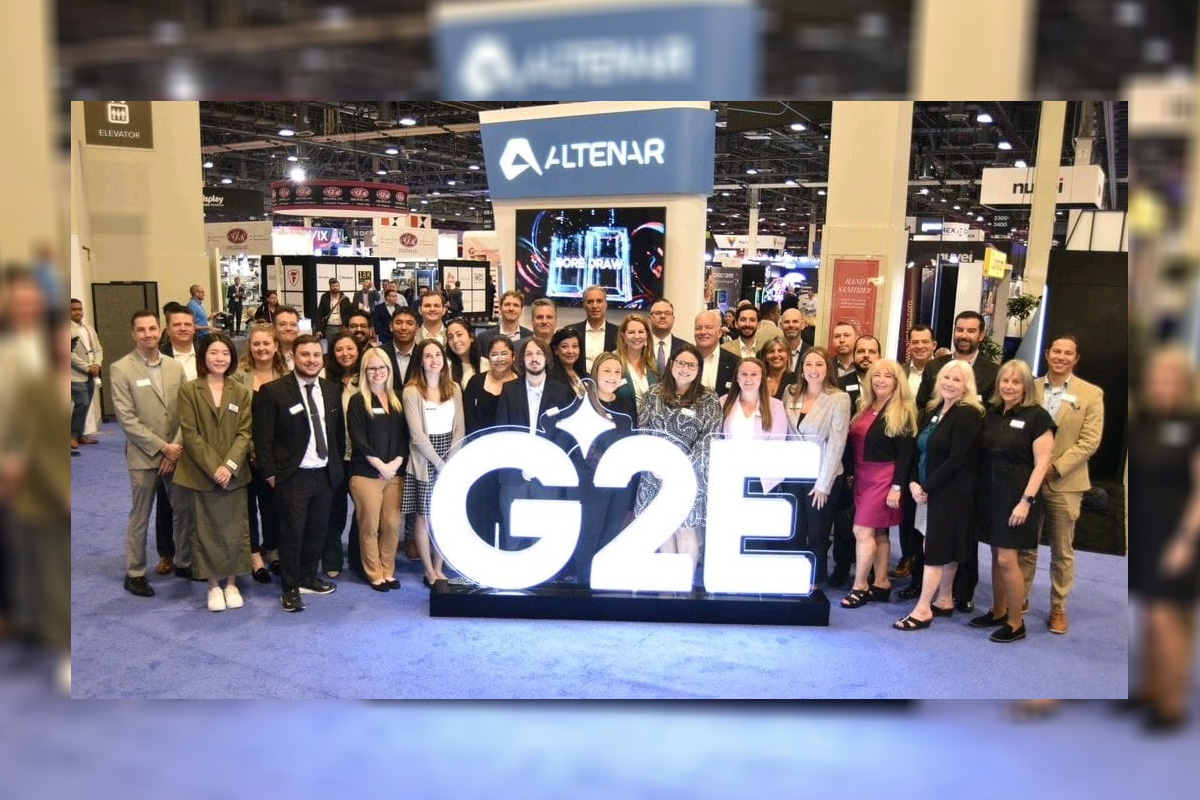 G2E 2023—presented by the American Gaming Association (AGA) and organized by RX—brought more than 25,000 gaming professionals to Las Vegas last week, showcasing casino gaming's newest entertainment offerings and exploring new frontiers for the industry.
"Gaming is stronger than ever, and the products and ideas displayed at G2E this week will enhance our industry's offerings not just here in Las Vegas, but around the world. G2E does more than convene the industry—it unites us. This year's show truly highlighted the innovation and collaboration that is driving gaming's current growth and paving the way for our future," Bill Miller, President and CEO of AGA, said.
The 23rd edition of G2E featured more than 100 education sessions and exhibitors and attendees representing more than 125 countries, territories, and regions with regulated gaming jurisdictions. The 368 exhibitors and participating companies, 128 of which were new, spread across a post-pandemic G2E record 269,000+ square feet of exhibition space.
"G2E continues to be the premier destination for gaming stakeholders worldwide. From our new brand and innovative activations to world-class exhibitors and blockbuster keynotes, we continue to raise the bar on G2E to deliver an experience that drives business and propels the industry forward," said G2E Event Vice President Korbi Carrison.
BMM Innovation Group 'BIG' Welcomes Kara Matthew as Chief Operations Officer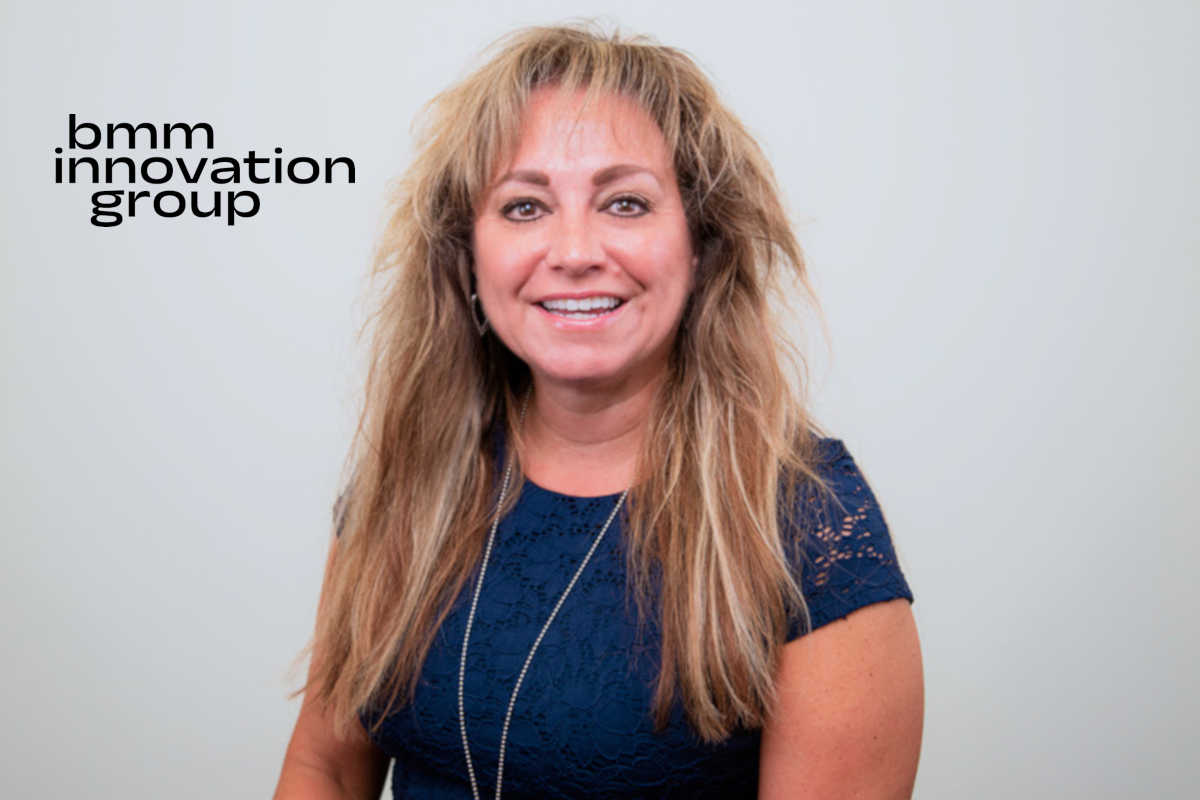 BMM Innovation Group (BIG), a technology conglomerate providing world-class services and cutting-edge solutions to the global gaming industry, is pleased to announce Kara Matthew (pictured) as Chief Operations Officer and welcomes her to its executive leadership group. Matthew will report directly to the Group Chief Executive Officer.
"Kara is an extraordinary leader and business executive," the Chief Executive Officer for BIG, Martin Storm, said. "Kara has excelled in large-scale global management, process optimization and technology advancement. At BIG, she will lead and globalize our growing service delivery, program management, R&D and IT capabilities in response to our rapid growth in digital and land-based gaming testing and certification. Her values and vision align perfectly with where our business is today and where it is heading. I am so pleased that she chose BIG as the new home for her talents."
"I am super excited and honored to join the team at BIG during this time of record growth for the company," Matthew said. "The BIG leadership team is exemplary and I have a lot of respect for them as well as the company. BIG's vision and values align with mine and I believe in the company's massive potential for continued growth and ongoing success. I am looking forward to being a key contributor to the advancement of our globalization as well as being part of a great organization."
Matthew holds over two decades of experience in gaming at Microsoft Xbox and International Game Technology (IGT) where she led global research and development and operational teams. More recently, she led delivery and operational teams at a global healthcare company with hundreds of staff across the world, where she played a key role in the growth and ultimate IPO of the company. Storm believes Matthew's success in technology, strategy, product delivery and operations leadership will fuel the continued growth of BIG.
Matthew will attend G2E 2023 in Las Vegas to meet with key clients throughout the industry. Visit her at BIG, the BMM Testlabs, BIG Cyber and RG24seven booth #4408.
Advantech-Innocore Launches New Gaming Platforms and Intel® Arc™ GPU at G2E 2023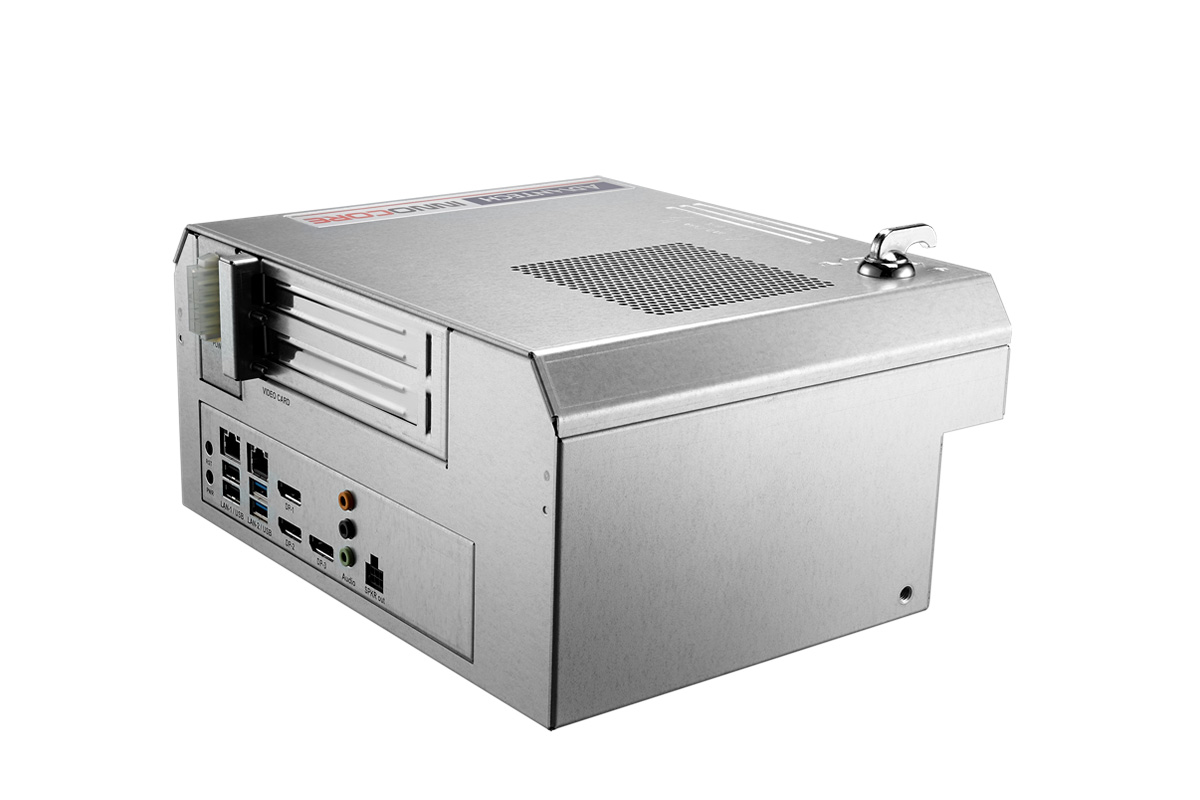 Advantech-Innocore's portfolio of gaming hardware and software solutions, peripherals and displays will be showcased at G2E 2023, Booth #3230. With the theme 'All things gaming' we are addressing the requirements of the industry for flexible products, offering customers off-the-shelf solutions and/or customs builds that meet their requirements to bring their content to market.
Advantech's new releases include:
The VEGA-P110 Graphics Card: This graphics card is powered by Intel® Arc A370M with 8 Xe-cores, 1550 MHz graphics clock, and 4GB GDDR6 memory. The VEGA-P110 supports high-end graphics engines, improves 3D gaming realism, and allows for multiple displays on slot machines. With superior performance, price-per-watt value, and 5-year longevity, the VEGA-P110 is a simple and easy addition to enhance visual computing performance.
The DPX-S455 Gaming Platform: The Intel® based DPX-S455 platform is a high-performance platform using hybrid core technology up to Core i9. A full set of I/O, COMs, and security features designed specifically for gaming devices are also included, making the DPX-S455 an ideal performance-integrated platform for many gaming and amusement applications.
The DPX-M266 Gaming Platform: The DPX-M266 is a versatile gaming platform with the AMD Ryzen Embedded R2000 processor to deliver improved performance and functionality. The DPX-M266 supports both quad and dual-core APUs with speeds up to 3.35 (3.7) GHz, and can support up to 4 displays. It also features a PCIe x16 slot for an additional graphics card.
In addition to Advantech's latest releases, a variety of LCD monitors including a 50" J-Curve screen, high-performance graphic cards supported by Intel® and AMD partners, and software and firmware solutions will be on display at Booth #3230.