Future Anthem sets new standard for sportsbook personalisation with launch of real-time AI sports product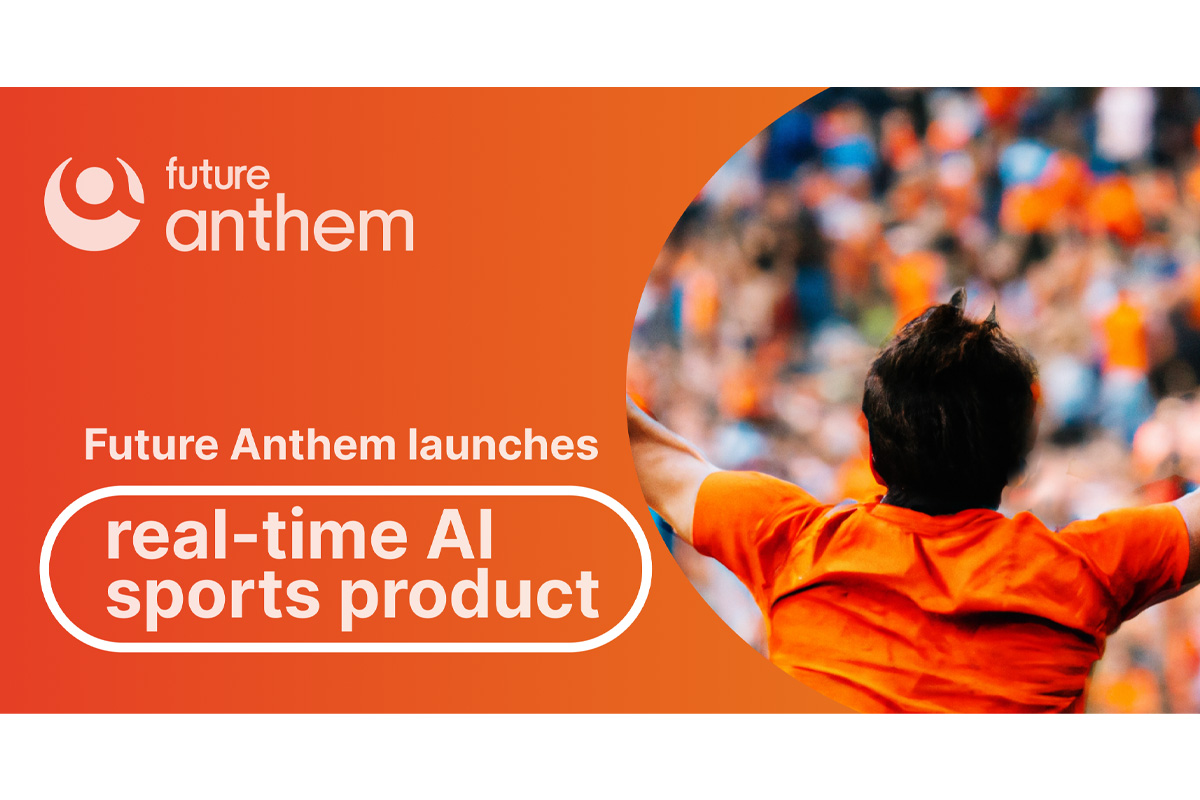 Reading Time:
2
minutes
Future Anthem, the pioneering AI and data science powerhouse, has launched its personalisation product, Amplifier AI, for sports, extending its market-leading capabilities in gambling to the sports betting industry.
This new suite of sports features will deliver a step change in player engagement, creating unique and customised sports betting experiences that engage in real-time.
Anthem has invested heavily in its sports product following successful Series A funding, building a team with hires from leading sportsbook operators including William Hill, Betfair, Betway, and Wynnbet.
"With the official launch of Amplifier AI for sports, Future Anthem is setting a new standard of personalisation for sports operators – and fast," said Chief Product Officer Ian Tibot.
"The variety of different behavioural styles creates a unique problem for sports operators. Providing a tailored solution for every player, while taking into account the speed and dynamism with which the sports betting experience changes has forced the industry to offer players a one-size-fits-all experience that is homogenous from operator to operator.
"With Amplifier AI, we've worked relentlessly to create a data and AI-powered product that personalises every step of the player journey in real-time."
Amplifier AI's ability to personalise in real-time is enabled by its use of cutting-edge AI technologies that can process the unprecedented scale and speed of data in the sports betting industry. It is capable of sending millions of personalised data points to players with seamless data integration.
Operators utilising Amplifier AI's sports modules will be able to personalise the entire betting experience from homepage to bet slip. It generates live audiences for innovative and personalised marketing campaigns, uses AI to optimise promotions, and prevents churn and identifies risky behaviours in real-time.
Initial implementations have generated positive player impacts with Future Anthem. Results include predicting churn 99% quicker than traditional approaches, delivering a near 50% email open rate for 1-to-1 marketing communications and creating personalised audiences that increase app open rates by 200%.
Amplifier AI is set to transform the way operators approach the player experience, allowing them to drive highly measurable results-driven interactions in real time, setting a new standard of personalisation for the industry.
Betfred USA Appoints Kresimir Spajic as CEO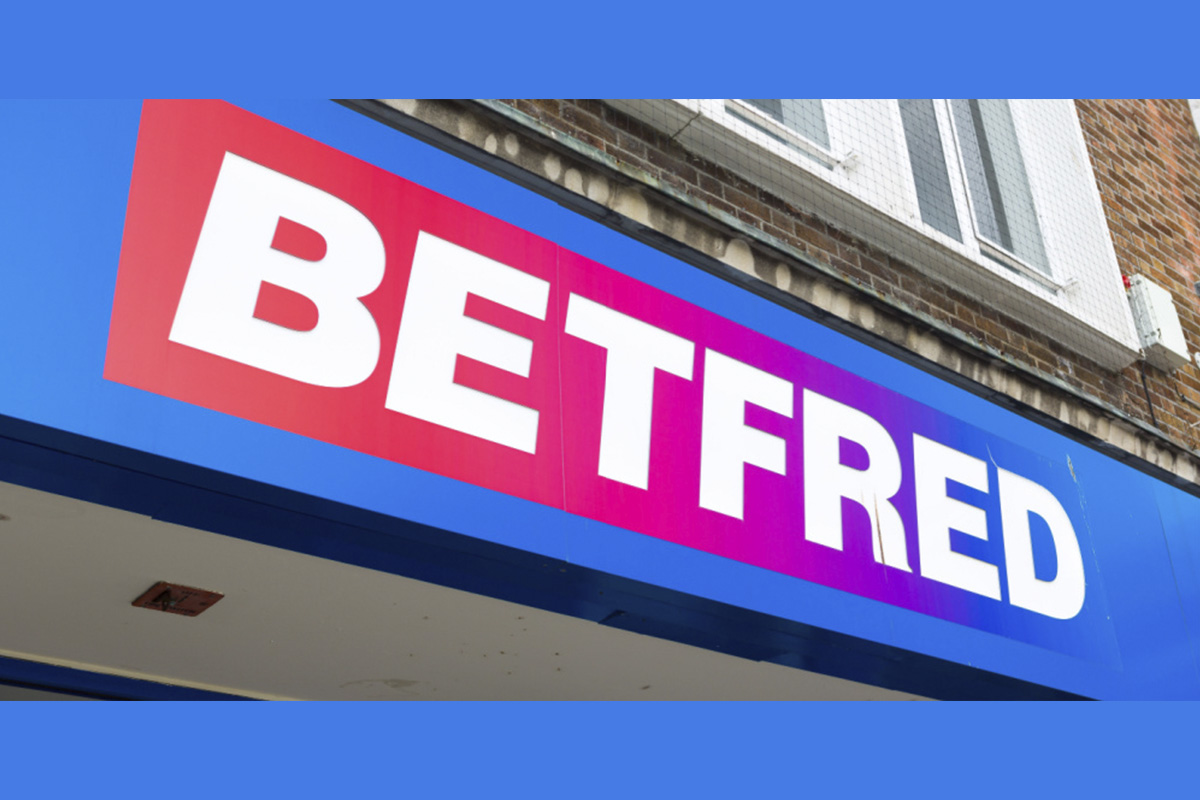 Betfred USA has appointed Kresimir Spajic as its new CEO.
Kresimir Spajic, a recognized online gaming industry leader, will spearhead the sportsbook's vision, strategy, and operational execution across ten US states, which include the likes of Colorado, Ohio, and Nevada.
With decades of experience in both the domestic and international online gaming industry, Kresimir Spajic brings a wealth of expertise to Betfred. He has previously held various executive and principal consulting roles with organizations such as Great Canadian Entertainment, Apollo Global Management, Hard Rock International, Rush Street Interactive, Borgata Hotel Casino & Spa, Bwin, and more.
He holds a multidisciplinary graduate degree in management, law, and humanities from SDA Bocconi School of Management (Italy), University of Neuchâtel (Switzerland), and De Montfort University (England).
Kresimir Spajic said: "I'm truly excited to embark on this journey as the CEO of Betfred USA. I am looking forward to working with our exceptional domestic and global talent and partners. Together, we aim to build a sustainable business in the US by delivering unparalleled value and support to our customers while upholding a strong commitment to responsible gaming."
Betfred founder Fred Done said: "It's an important and exciting time for our US business and Kresimir is the ideal person to further push and expand the Betfred brand in America."
Joanne Whittaker, Chief Executive of Betfred Group, said: "We are delighted with the appointment of Kresimir Spajic. Our team in the US have worked tirelessly to expand our operation and with Kresimir's vast experience, we have the right person to take our US business to the next level."
ODDS ON COMPLIANCE EXPANDS GLOBAL REACH WITH THE LAUNCH OF PLAYBOOK BRAZIL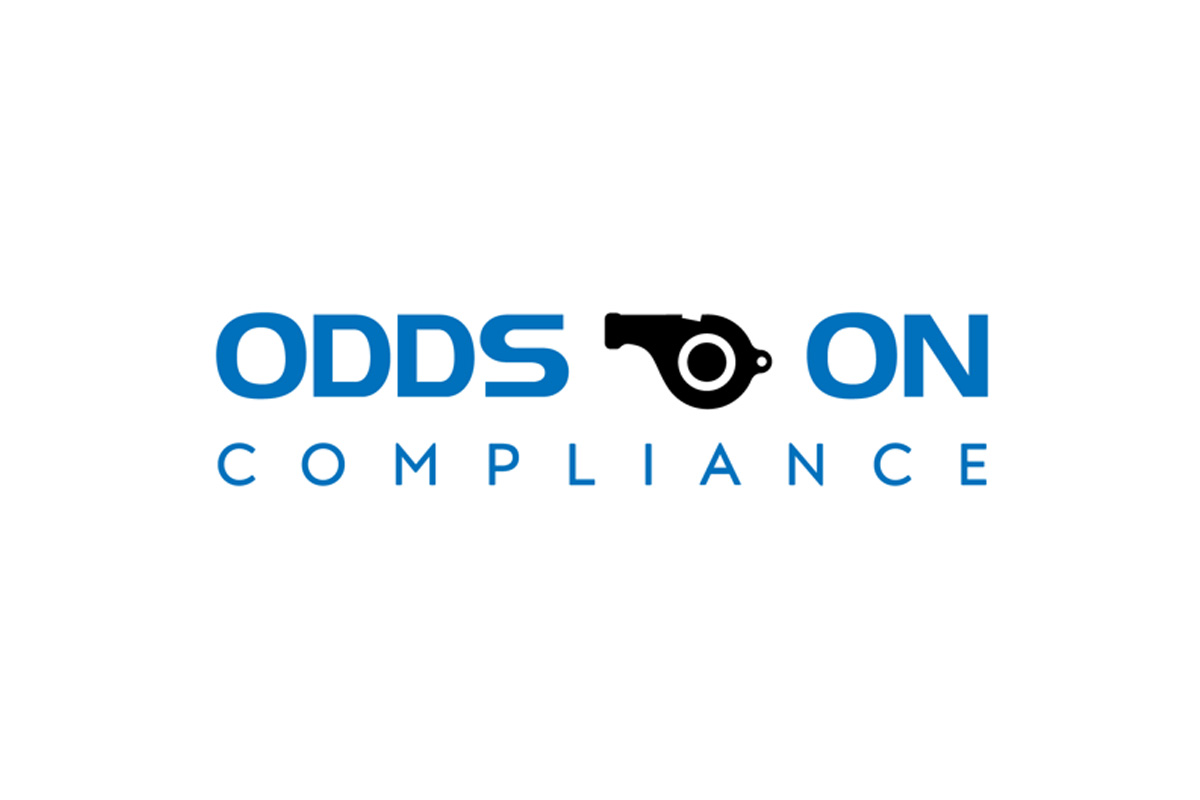 Odds On Compliance,the industry-leading technology and consultancy firm specializing in sports betting, iGaming, and gambling regulatory compliance, is pleased to announce the launch of PlayBook Brazil, marking a significant milestone as the company expands its operations into its third continent. This strategic move underscores Odds On Compliance's commitment to offering cutting-edge compliance solutions to the gaming and sports betting industry on a global scale.
Playbook provides a virtual gateway to a comprehensive collection of regulatory documents globally for markets with legalized sports betting, daily fantasy sports, iGaming, land-based, and iLottery. PlayBook features carefully curated, managed, and updated statutes, regulations, and requirements that enable businesses to stay in step with the agencies that regulate them. The enhanced offering, PlayBookAI, includes integration with the latest AI modes enhancing users' ability to search compliance questions and return responses quickly and efficiently.
PlayBook Brazil will revolutionize the compliance landscape in Brazil, a nation with immense potential in the gaming and sports betting sectors. With its comprehensive suite of compliance tools and expert guidance, Odds On Compliance aims to empower gaming businesses to thrive in the Brazilian market while ensuring regulatory compliance.
Commenting on the launch, Eric Frank, CEO and Co-Founder of Odds On Compliance, said, "We are thrilled to introduce our latest expansion into South America with PlayBook Brazil. This represents a significant step forward for our company as we continue to provide innovative solutions to the ever-evolving gaming and sports betting industry. Brazil presents tremendous opportunities, and we are committed to assisting our clients and all PlayBook subscribers in navigating the complex regulatory landscape."
As part of the launch of PlayBook Brazil, Odds On Compliance is excited to announce a strategic partnership with Feijó Bertolini Advogados, a leading gaming and sports betting law firm in Brazil. This collaboration will combine Odds On Compliance's expertise in compliance solutions with Feijó Bertolini Advogados' deep knowledge of the Brazilian legal and regulatory environment.
Ricardo Feijó, attorney at Feijó Bertolini Advogados, stated, "We are proud to partner with Odds On Compliance and be a part of PlayBook Brazil. This synergy between legal expertise and compliance solutions is essential for the gaming industry's success in Brazil. Together, we aim to provide the most comprehensive support to the industry seeking to thrive in this emerging market."
PlayBook Brazil is expected to become the go-to resource for gaming and sports betting professionals seeking to navigate the regulatory complexities of the Brazilian market while ensuring responsible and compliant operations. Odds On Compliance remains committed to fostering growth and innovation in the gaming and sports betting industry worldwide.
GeoComply releases NFL Week One Report showing increased demand for legal sports betting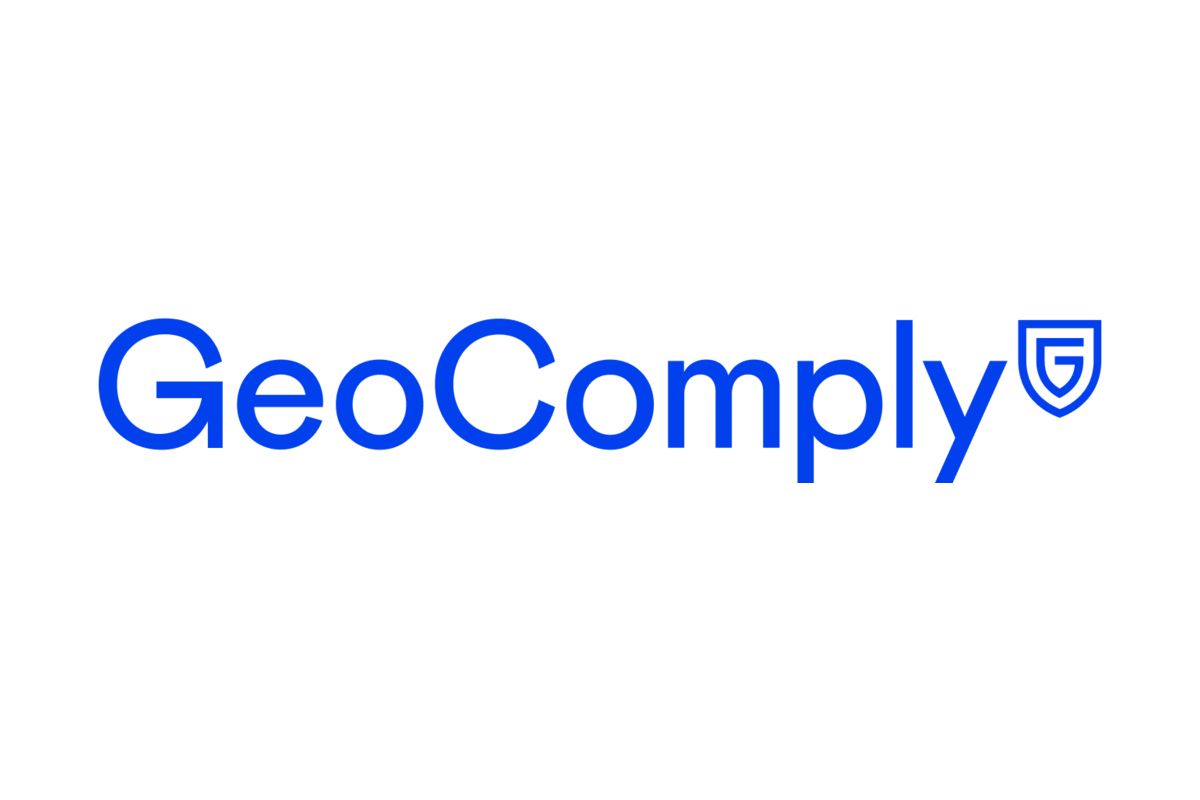 GeoComply Solutions Inc. ("GeoComply"), a leading provider of cutting-edge anti-fraud and geolocation solutions, today released From the Sidelines to the Mainstream, a report analyzing betting data from its systems during the first week of the 2023 NFL season.
The report reveals 242.3 million geolocation transactions, a 56% increase compared to data from the first week of the 2022 NFL season, and a 40% increase in betting accounts across GeoComply's US online sportsbook customers.
GeoComply Co-Founder and CEO Anna Sainsbury commented: "Consumer awareness around the security and fairness of legal online betting platforms has played a pivotal role in the responsible growth of the industry. While the increase in our transaction volume emphasizes the appetite for regulated online sports betting, our data also accentuates an urgent call to action. States without regulated online sports betting should get off the legalization sidelines and unlock their ability to protect consumers and generate significant tax revenue."
Insights found in the From the Sidelines to the Mainstream report include:
Find out which touchdown sparked the most traffic over the opening week
Numbers of geolocation transactions, new and active accounts in MD, MA and OH across GeoComply's online sportsbook customers in these states
New sports wagering accounts registered across GeoComply's U.S. online sportsbook customers throughout regulated states
Analysis of devices used to bet, such as iOS, Android, or PC
Numbers of geolocation transactions and would-be bettors coming from select states that have not legalized
Examples of illegal operators marketing to consumers in states that have not legalized
Today, approximately 47% of the U.S. population has access to legal and regulated online sports betting, a figure that will be boosted to 51% when North Carolina, Maine, Vermont, and Kentucky launch regulated betting as expected in the coming months. However, that still leaves almost half of the country unprotected.
The report reveals significant consumer demand in six states where lawmakers are considering bills to legalize and regulate sports betting next year – Alabama, Georgia, Minnesota, Missouri, Mississippi, and South Carolina.
The high number of consumers attempting to access legal sites in other states illustrates the appetite for legal sports betting and underscores a compelling argument for the legalization and regulation of sports betting in these states. Since the 2018 expansion of legal sports betting, states have collected nearly $4 billion in aggregate tax revenue.
The data in the report was collected from September 3 through September 10, 2023 and is based on GeoComply's aggregated geolocation transactions for its US sportsbook customers in regulated states. Geolocation checks are recorded at various stages of a user engaging with a legal sportsbook, including registering an account, logging in and placing a bet. GeoComply's data does not purport to be definitive or represent the entire regulated US market but is intended to provide general insights into relevant market dynamics.