Epoxy.ai Receives Broad Patent for Watch and Wager as Opportunities Boom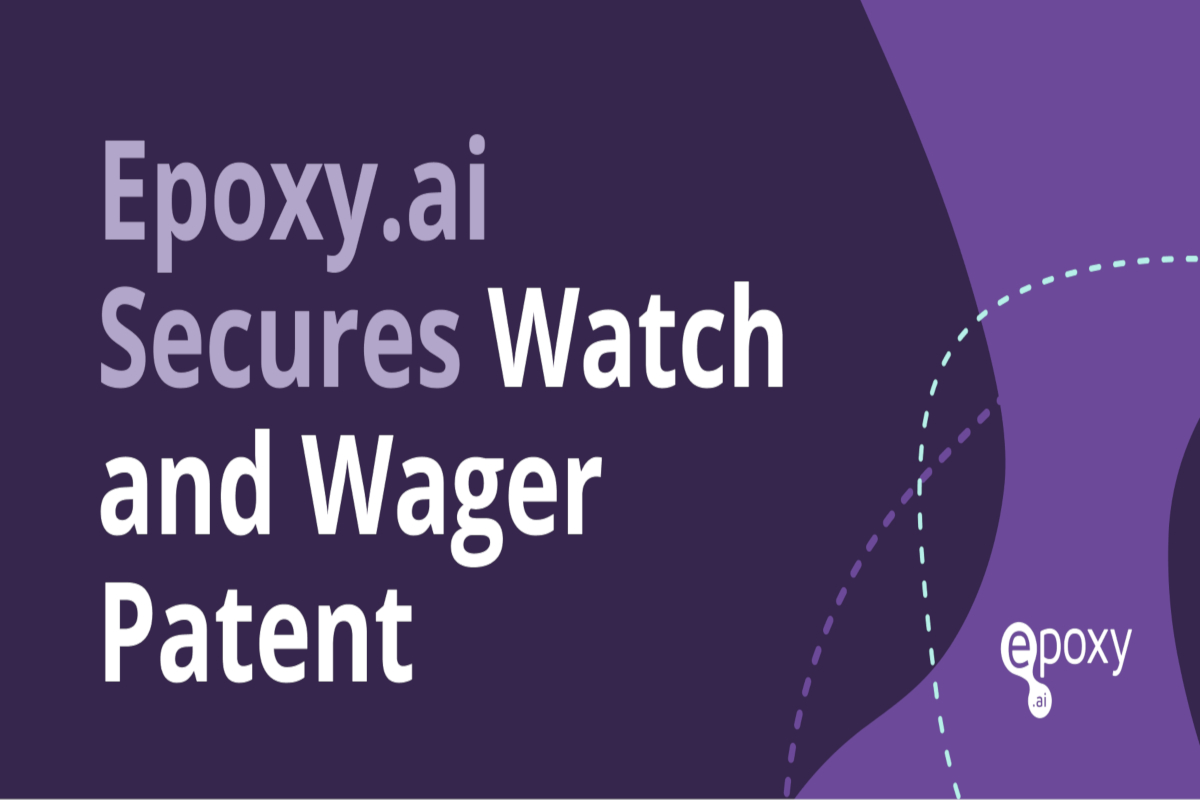 Reading Time:
2
minutes
Epoxy.ai, the leading artificial intelligence (AI) and machine-learning (ML) personalization software provider, has announced the successful awarding of a patent for its targeted offer and enhancements system related to its Watch and Wager betting experience.
The unique patent covers the entire live audiovisual offering, connecting live sports being watched with the user's mobile betting applications.
Developed to solve the growing industry demand for betting products that can be fully tailored to live sporting events currently being watched by bettors, Epoxy.ai's patent gives the company and its partners competitive exclusivity around one of the largest growth opportunities in the sports betting industry.
Epoxy.ai's delivery of time-sensitive interactive content during matches and games are curated to each user and enables the synchronization of targeted betting content between the user's mobile application and the match being watched on television through unique audio detection.
This now-patented technology will allow betting operators and media companies to provide offers, promotions and interactive experiences that merge both the sporting content being watched in real-time and users' mobiles.
Thanks to the patent, Epoxy.ai has now positioned itself at the intersection between its advanced AI and machine-learning methodologies to offer players personalized, unique gaming experiences.
As of now, approximately 85% of bettors who bet on sport watching matches live, while people who bet on sporting events watch significantly higher amounts of sports, with up to 30% higher live sports consumption for the betting audience.
Commenting on its latest patent award, the co-founder and Chief Executive Officer for Epoxy.ai, Chris Reynolds, said: "We're delighted to receive our patent to give us a huge advantage as we look to deliver innovative personalization experiences in the burgeoning watch and wager world. More and more sports viewers are crossing into the gambling sphere and, as these two worlds collide, we want to be in a position to offer unique, engaging bet opportunities to viewers that fit their preferences.
"There is a wealth of data generated about the user's tastes, preferences and environment from their experiences within each of these applications that can be leveraged by brands to help improve and enhance the entertainment experience.
"This can be true for users who find whatever they are watching on television to be especially compelling to them personally, whether it is a commercial, a sporting event or television program, and in that moment would especially welcome an offer, promotion or interactive experience. With our AI and ML solutions, we're able to do this and look forward to what we can achieve in the space."
Focused on making every experience unique to the end user, Epoxy.ai's market-leading AI and machine-learning products put player engagement at its heart, boosting acquisition and retention on a global scale. To find out more about Epoxy.ai, email info@ Epoxy.ai or visit Epoxy.ai.
BF Games introduces new mechanic in latest release Megacity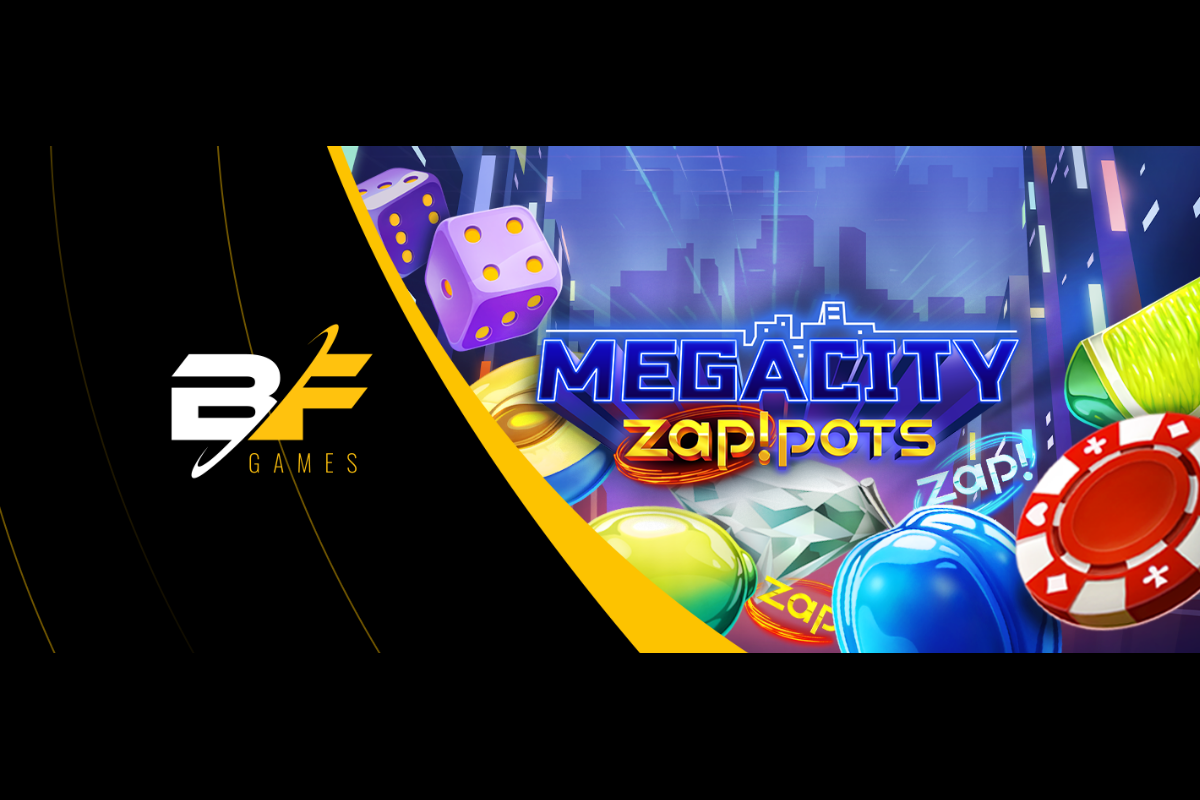 Reading Time:
< 1
minute
BF Games, the dynamic slot development studio, is celebrating the launch of a new jackpot mechanic in its cyberpunk-inspired release Megacity.
Zap!Pots makes its debut in the electrifying new slot, paving the way for mega wins. The Zap! symbols unlock the game's bonus round, with up to x2,000 jackpot awarded either through collecting enough Zap! icons during base game or by unlocking levels in the Free Games.
Three Scatter symbols trigger three Free Games which offer eight unlockable levels with opportunities to win big. Starting with a 5×3 reel size and 50 paylines in the bonus round, additional rows and paylines can be uncovered by landing the defined number of Zap! Symbols on the reels. If the specific number is not collected, the Free Game round ends.
For those who want to embrace the excitement of city life, the Buy Feature allows three Free Games to be purchased, for 40x the base bet. The Wild substitutes for all other symbols expect the Scatter and Zap! Symbols.
This energetic release, with a electric soundtrack and atmospheric nightscape, further showcases BF Games' expertise, and follows shortly after the studio announced the launch of its game aggregator, BF HUB.
Piotr Saluda, Product Owner at BF Games, said: "At BF Games, we strive to continually offer our players more, enhancing our creative slots and developing new ways to keep them engaged.
"Nothing showcases this commitment quite like Megacity, which really has it all, including a new and exciting mechanic. Just like the city can be an assault on the senses, Megacity's vibrant graphics, fun mechanics, and multiple jackpot levels make this game one of our most thrilling yet."
Pariplay makes German market debut through ZEAL launch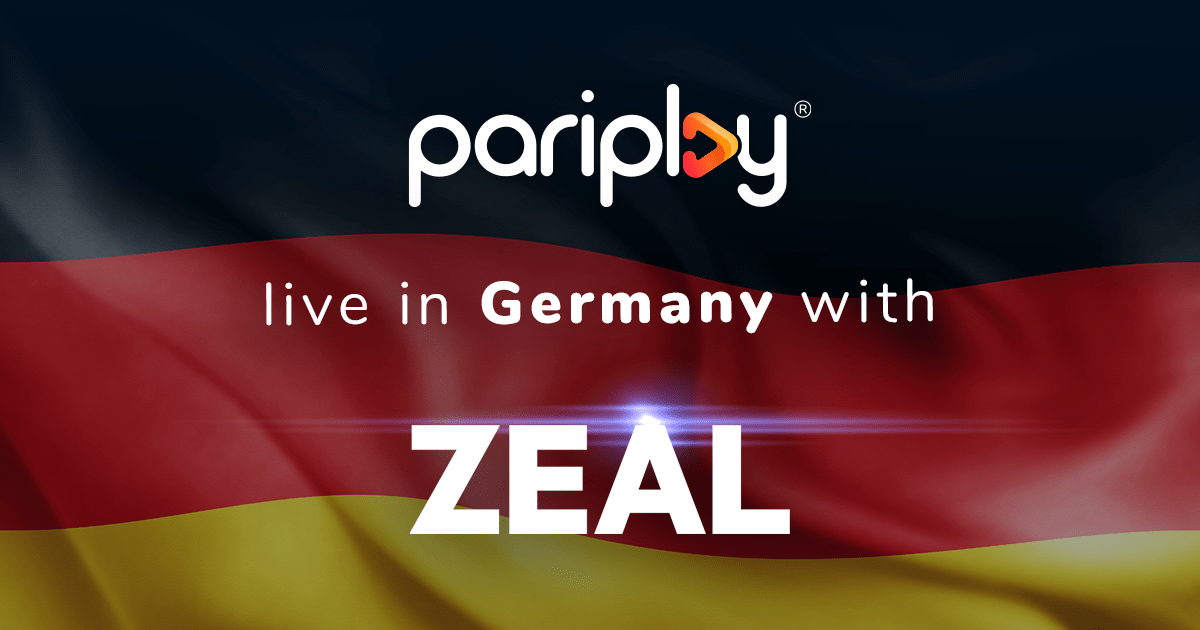 Reading Time:
2
minutes
NeoGames S.A  subsidiary Pariplay® has gone live with Wizard Games content in the regulated market of Germany, through the country's leading online lottery operator ZEAL.
A range of feature-rich and innovative slots from Pariplay®'s in-house studio Wizard Games will be made available to German players through the deal, starting with smash-hit flagship title Dragons of the North.
ZEAL is the leading online provider of state-licensed lottery products that operates through its B2C brands LOTTO24 and Tipp24. The company recently also branched out into virtual scratch cards and arcade-style releases via ZEAL Instant Games. ZEAL is renowned for offering users a seamless and personalised experience, with its original lottery products backed by outstanding customer service.
Further titles from the Wizard Games portfolio will be supplied to the operator in the coming months through Pariplay®'s Fusion®, further expanding the range of entertainment available for players in the potential-rich German market.
Pariplay®'s Fusion® offering consists of over 14,000 games from 120+ suppliers, as well as a comprehensive suite of back-office conversion and retention tools that enhance player value, including Fusion Tournaments, Raffle Rocket and Spin that Wheel.
Through the latest launch with ZEAL, Pariplay® has taken its latest step toward the long-term goal of becoming a leading content supplier worldwide, following a series of important deals to offer content from its Fusion platform.
Enrico Bradamante, Chief Commercial Officer at Pariplay, said: "The German market is one of strategic importance for Pariplay, as we continue to expand in regulated markets globally. ZEAL is one of the country's leading lights and we can't wait to see how Wizard Games content performs with its players."
Julian Tietz, Managing Director, ZEAL Instant Games, said: "We are delighted to have another strong partner at our side in Pariplay®, with whom we can further expand our slots offering and strategically grow our business. Pariplay® is renowned as one of the industry's premier providers and their popular content will help us to further engage with our diverse player base. Through our cooperation, we are proud to be the first operator to bring Wizard Games to the German Market."
International ESG rating upgrade for NOVOMATIC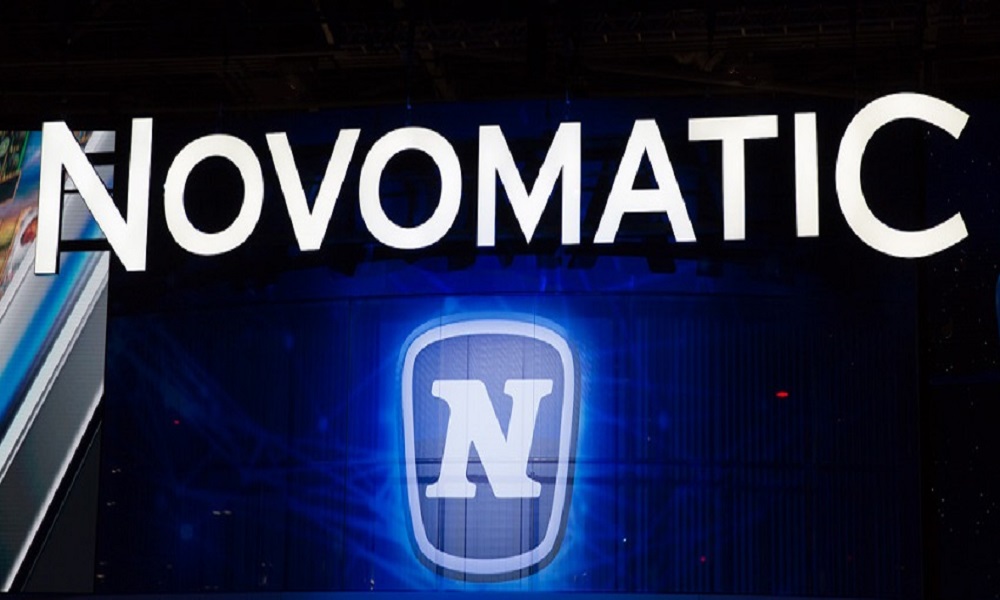 Reading Time:
2
minutes
In this year's ISS ESG sustainability rating, the international gaming technology group NOVOMATIC was upgraded, making it one of the top performers in the electronics industry.
ISS ESG (Institutional Shareholder Services Inc.), a rating agency specializing in sustainability, is one of the world's three leading ESG rating agencies, along with Sustainalytics and Moody's ESG Solutions. The assessment of a company's environmental, economic and social performance as part of the Corporate Rating is based on approximately 100 industry-specific indicators. ISS ESG ensures that the ratings remain current through regular updates.
In October 2023, ISS ESG raised NOVOMATIC AG's rating to "C" for the first time, placing the company in the top 30% of the electronics industry. With this development, NOVOMATIC joins the ranks of global industry leaders such as Apple, Dell and HP.
NOVOMATIC has improved particularly in the areas of "Employees and suppliers", "Society and product responsibility" and "Corporate governance and business ethics". ESG is an integral part of NOVOMATIC AG's corporate strategy as the company strives for continuous improvement as part of its comprehensive sustainability program.
"As an international gaming technology group, we have always assumed social responsibility and act conscientiously and transparently in all areas of our business," emphasizes NOVOMATIC Executive Board Member Ryszard Presch. Fellow Board Member Johannes Gratzl adds: "We are delighted that our extensive commitment to sustainability has now been recognized by ISS ESG with a top rating. With this rating, we have made a great leap forward, and our level of transparency is now at the highest level. We are also well above the industry average when it comes to the core issue of working conditions and standards," says Gratzl.
NOVOMATIC has already received many important awards and top ratings for its Group-wide commitment to sustainability, including most recently PwC's ESG Ranking 2023, in which the company emerged as the industry winner.