New support for NHS to treat gambling addiction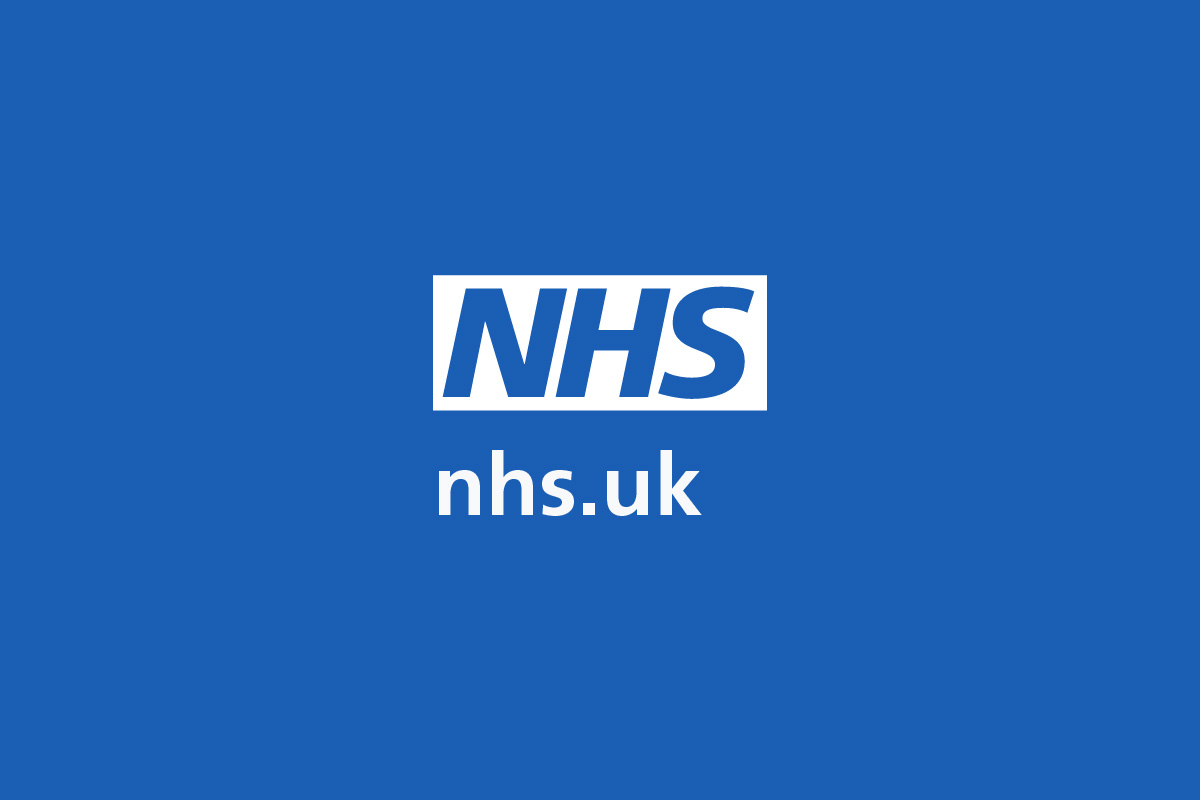 Reading Time:
4
minutes
The NHS is set to benefit as new levy will raise an estimated £100 million of new funding for research, prevention and treatment of gambling addiction.
Following publication of the gambling white paper in April, the Government is now taking the next step in mandating payments from the sector by launching a consultation on the design of the proposed gambling operator levy.
Currently, not all gambling companies contribute equally towards the existing voluntary levy, with some operators paying as little as £1 towards research, prevention and treatment. The Government is therefore acting to ensure all operators contribute their fair share.
In order to improve research, prevention and treatment of gambling harm, the Government is minded to set the levy as a new 1% fee on gross gambling yield for online gambling operators, while traditional betting shops and casinos will pay a proposed fee of around 0.4%.
The white paper has proposed a fair and proportionate approach to levy rates between various operators, taking into account the difference, for example, in operating costs and the levels of harmful gambling associated with different gambling activities.
Culture Secretary Lucy Frazer said:
We are taking the next step in our plan to protect those most at risk of gambling harm with a new levy on gambling operators to pay for treatment and research.

All gambling operators will be required to pay their fair share and this consultation is an opportunity for the industry, clinicians, those who have experienced gambling harm and the wider public to have their say on how the proposed gambling operator levy should work.

The introduction of this levy will strengthen the safety net and help deliver our long-term plan to help build stronger communities while allowing millions of people to continue to gamble safely.
Technology has reshaped where, when and how people gamble and there has been a significant rise in online gambling behaviour due to the ease of access on smartphones, with people able to gamble anytime and anywhere.
Figures from the NHS Digital Health Survey also indicate that some of these online products are associated with elevated levels of gambling-related addiction and harm with 'problem gambling' rates eight times higher for online slots and casino game players than in the population as a whole.
Under the proposed levy, the gambling industry will no longer have a say over how money for research, prevention and treatment is spent. Instead, the Gambling Commission will distribute funding directly to the NHS and UK Research and Innovation (UKRI), which coordinates research and innovation funding, under the strategic direction of government. The levy will be underpinned by legislation meaning firms will be required to pay.
The funding delivered through the levy, which will deliver substantial new investment for the NHS in England, Scotland and Wales, will increase access to treatment and support for those experiencing gambling-related harm. It will also help to develop a truly national approach to prevention and fund independent, high-quality research to inform policy and practice.
In July this year, the NHS announced that seven new specialist gambling addiction clinics will open in Milton Keynes, Thurrock, Derby, Bristol, Liverpool, Blackpool and Sheffield this year. This is in addition to the seven clinics already in operation in London, Leeds, Newcastle, Manchester, Southampton, Stoke-on-Trent, and Telford, as well as an additional national clinic, which treats both gambling and gaming addiction in children and young people, in London.
Gambling Minister Stuart Andrew said:
We know that gambling addiction can devastate lives, which is why we are working quickly to implement our bold plans for reform.

This consultation brings us a step closer to being able to provide £100 million of new funding for research, prevention and treatment, including ring fenced investment for the NHS to help gambling addicts.

Gambling firms should always pay their fair share and this new statutory levy will ensure that they are legally required to do just that.
Health Minister Neil O'Brien said:
Harmful gambling can affect people's savings, ruin relationships, and devastate people's lives and health.

Gambling companies should pay their fair share towards the costs of treatment services, but we want to hear from as many people as possible about how the new statutory levy should work.

We continue working to support those affected by gambling harms. Twelve of the planned fifteen NHS gambling addictions clinics have now opened across the country providing vital support services for thousands of people experiencing gambling-related harms as well as their loved ones. The remaining three are expected to open by the end of the year."
Henrietta Bowden-Jones, National Clinical Advisor for Gambling Harms, said:
I welcome this Levy which reflects the government's decision to fund gambling treatment, prevention, research and education in an independent and evidence- based way allowing us to continue our work of eradicating all gambling harms from society."
NHS mental health director Claire Murdoch said:
Gambling addiction destroys people's lives and with record numbers turning to the NHS for support, the health service has met this demand head on by opening four new specialist clinics in recent months, with a further three opening later this year.

The NHS has long called for a statutory levy because it is only right that this billion-pound industry steps up to support people suffering from gambling addiction and I am pleased that action is being taken to prevent people from coming to harm in the first place. It is now vital we continue working in partnership to ensure we provide effective prevention, education and treatment for this condition.
The Government's gambling white paper, published in April 2023, set out a range of measures to improve player protections and reduce the risk of gambling addiction and harm in the smartphone era. Measures such as financial risk checks to better alert operators to risky behaviours, stake limits for online slots, tighter controls on marketing of bonuses and a new mandatory gambling operator levy are designed to reduce risk and improve player protections.
The Government and Gambling Commission continue to implement the measures set out in the white paper with a view to having key elements in place in summer 2024.
SIS-Owned 49's and Inspired Entertainment to Provide Upgraded Virtual Horse and Greyhound Racing Products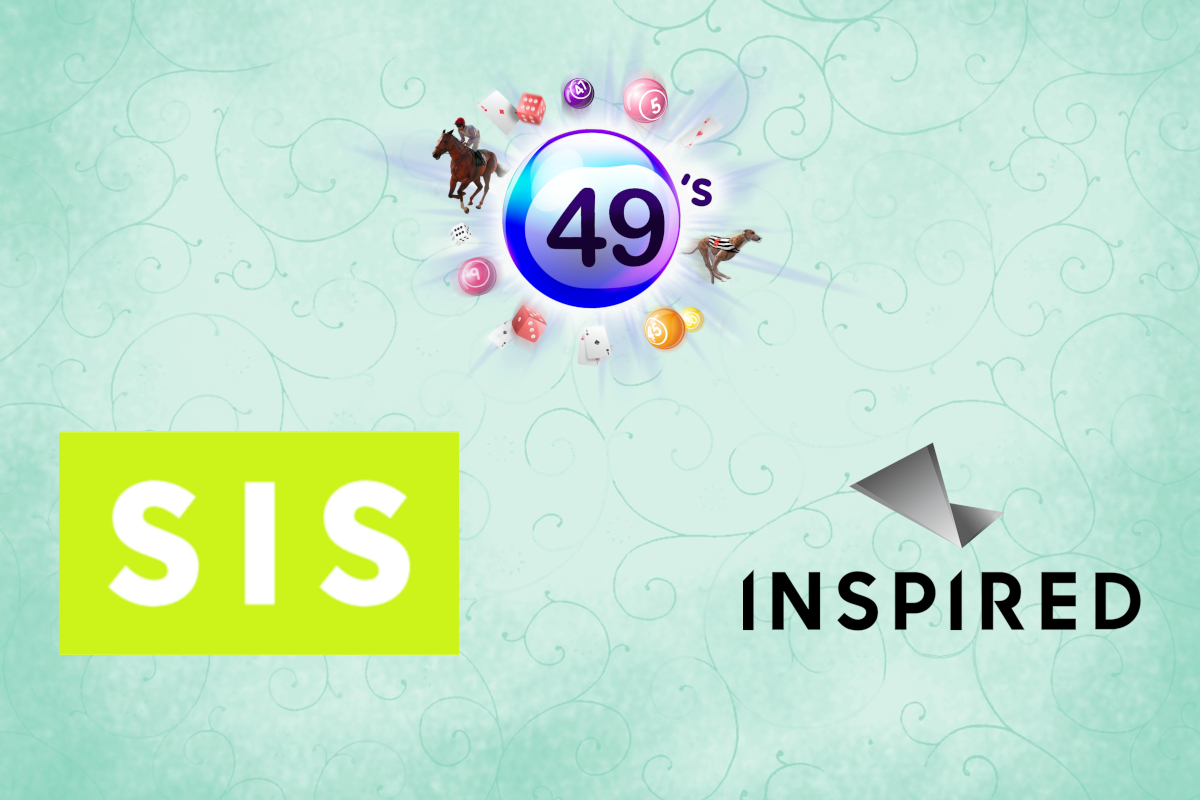 Reading Time:
2
minutes
Sports Information Services (SIS), the leading multi-content supplier of 24/7 live betting services, has announced that it has strengthened its long-standing partnership with Inspired Entertainment (NASDAQ: INSE). This collaboration will introduce five newly upgraded products to enhance SIS' 49's offering.
The integration with 49's content will allow bettors in betting shops across the United Kingdom and Ireland to access improved graphics and race simulations with races from Portman Park, Sprint Valley, Steepledowns, Brushwood and Millersfield being featured. Additionally, all historical results and form for all races will continue to be available on 49s.co.uk.
Inspired Entertainment's customised 49's branding and content will provide a truly enhanced and immersive experience for operators and bettors.
This latest agreement furthers the partnership between SIS and Inspired Entertainment. With 49's being the first brand to launch Inspired Entertainment's virtual products over 20 years ago, the relationship is set to be enhanced by providing cutting-edge content experiences.
SIS-owned 49's has experienced significant growth in the last year with a new platform and customer partnerships going live to provide access to the high-quality portfolio of live number draw products, which includes 49's twice daily draws, 39's and Fast 15's.
Inspired Entertainment delivers a comprehensive portfolio of content, technology, hardware and services for regulated gaming, betting, lottery, social and leisure operators across land-based and mobile channels across 35 jurisdictions around the globe.
"We have enjoyed a fantastic partnership with Inspired Entertainment and we are thrilled to take this to the next level by enhancing our virtual product offering in thousands of betting shops," the Head of Product Proposition for SIS, Jessica Mills, said. "We take great pride in delivering outstanding content to bettors and this will significantly improve the experiences across our virtual horse and greyhound racing content."
"The relationship we have with SIS has gone from strength to strength, spanning over two decades, and we are delighted to deliver the next phase of our partnership," the Virtual Sports Chief Commercial Officer for Inspired Entertainment, Steve Rogers, said. "The roll-out of more innovative virtual content for audiences will result in increased engagement with our products. With this new agreement, SIS and Inspired Entertainment aim to deliver an enhanced virtual betting experience to customers in betting shops across the United Kingdom and Ireland."
RAW iGaming teams up with Digitain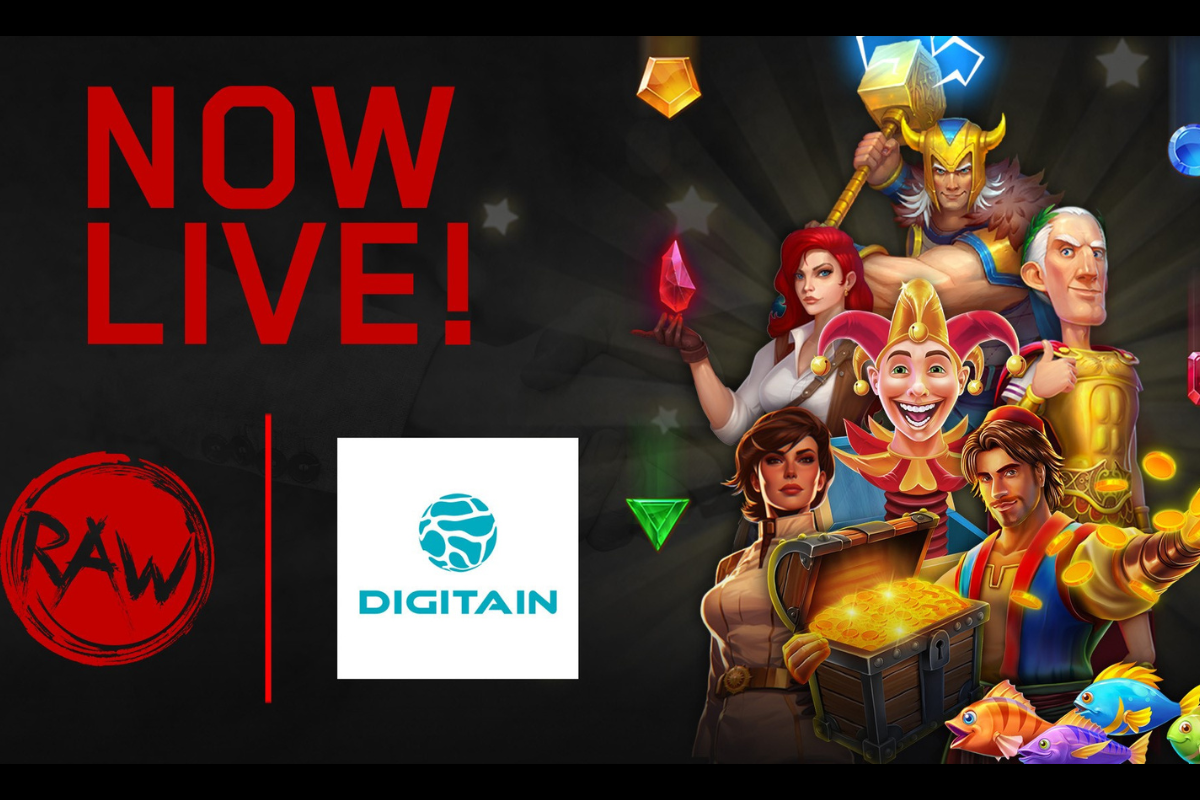 Reading Time:
2
minutes
Pioneering online casino content provider boosts distribution by partnering with major platform provider
RAW iGaming, the developer that takes a "Stand Out or Stand Down" approach to its online slots, has joined forces with Digitain in a deal that significantly increases the distribution and reach of its titles.
Operators powered by the cutting-edge Digitain platform can now offer their players some of the most in-demand content in the market, with each of RAW's games having been designed to put players on the edge of their seats with every spin.
This is achieved through RAW's unique approach to game development which combines innovative, trademarked mechanics and bonus features with striking design, big sound, and characters and narratives that draw players in.
Digitain now has access to RAW iGaming's full portfolio with leading games including Ave Caesar, Raging Super2Ways and the latest release Twisted Toy TalesTM.
These titles include RAW's flagship innovations such as SuperSlice®, SuperTracks® and SuperSymbolsTM.
SuperSlice uses wheels instead of reels while SuperTracks uses pathways or tracks to determine wins. SuperSymbols is another RAW innovation and sees adjacent matching symbols combine – the bigger the SuperSymbol, the bigger the win potential.
Digitain's commitment to innovation aligns with RAW iGaming's development philosophy, making this a strong partnership between two companies that believe in pushing boundaries and trying new things.
Tom Wood, Founder and CEO of RAW iGaming, said the provider has hit the market with players by daring to be different while still ensuring its mechanics and games are easy to understand.
"Players like to try new things, but they are not willing to spend time and money learning something entirely new. They want to play, and they want to be entertained, and we ensure that's the case when they engage with any one of our titles.
"This partnership with Digitain is a big step forward as it significantly increases the reach of our games among prestigious operators as well as challenger brands looking for something new."
Groove take it to the edge with Arrow's Edge deal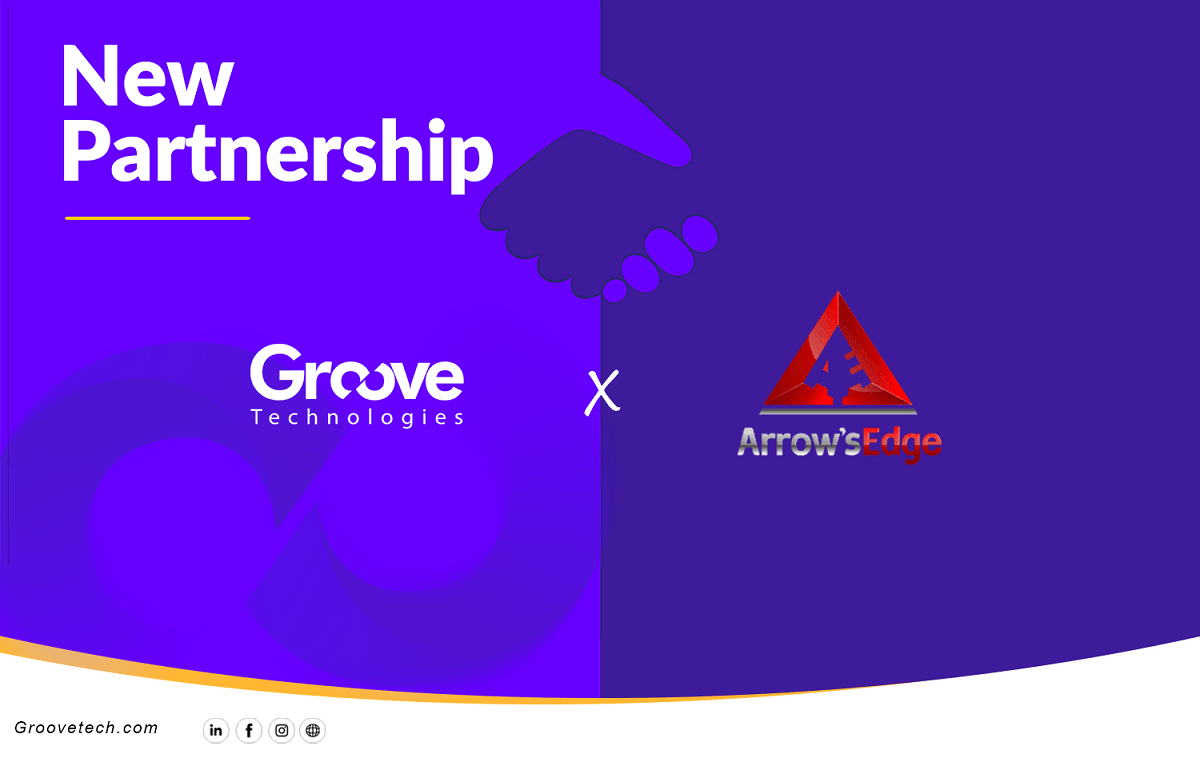 Reading Time:
2
minutes
Rebranded iGaming casino platform provider and aggregator Groove is back in the news with another partnership, this time around with game developer Arrow's Edge.
Arrow's Edge is an innovative online game developer with a 10-year track-record, providing a comprehensive range of gripping casino games including counterculture hit Back to the 60s, Formula Fortunes, Wizards Jackpot, Monster Blowout, Ocean Life, Chase the Cheddar, Yakuza Slots, Chef Wars, The Winning Dead, Ibiza, Aruban Nights, Panda Planet, and the American football themed 4th and Goal, amongst a cache of over 60 slots.
In addition to slots, Arrow's Edge also produces a series of table games and video poker games. Through Groove's aggregator, GroovePlay, operators can access powerful marketing tools on a local or global level, and implement tournaments available from Arrow's Edge. These can involve numerous levels of customisation, including varying entry fees, structures, prize pools, and games.
The games in tournament format come loaded with bonus rounds and animations, and on top of it all, there are dazzling leaderboards which help ramp up the excitement.
Another easy-to-access GroovePlay marketing feature revolves around the jackpots including Mini Jackpot, Video Poker Jackpot or Mega Jackpot; each of which delivers added value to both casinos and players.
Following a brand refresh and outings with the new brand at iGB Live and SBC Barcelona, aggregator and platform Groove attended SiGMA Europe in November, showcasing Groove's popular portfolio of world-class content and sports-betting that now includes Arrow's Edge.
Groove's recent rebrand gives the company a new look and a new website has been launched at www.groovetech.com with the game portfolio now featuring over 15,000 games, adding well over 100 new games monthly from a dynamic stable of over 100 leading content partners, which Arrow's Edge proudly joins.
Groove works with tier-1 operators and beyond to professionalise technology solutions that deliver high performance and sustainable revenue around aggregated content ranging from slots, online casino and live casino, to poker and table games alongside a suite of new crash games, in multiple currencies and languages.
A spokesperson for the Arrow's Edge team said that one of the key values the company is built on is care and dedication for every relationship and each and every partnership no matter the size. The spokesperson continued by saying that Arrow's Edge cross-platform games and wide range of the matics is a snug fit with Groove, and concluded; "We are sure players and operators will enjoy the variety of excellent features and innovations, including our tournaments and jackpots."
Yahale Meltzer, COO and co-founder at Groove, said: "After another year of hard-won commercial success, we feel even more committed to continuing to provide our casino cluster with an outstanding offering that pushes the boundaries to the edge; which is why we have onboarded Arrow's Edge, who have come along in leaps-and-bounds over the last couple of years. We look forward to kicking things off with a bang by listing Arrow's Edge in our new data-driven B2B Recommender seen by all our casinos."