Barcelona Next! Expanse Studios Spotlights Game-Changing Innovations at SBC Summit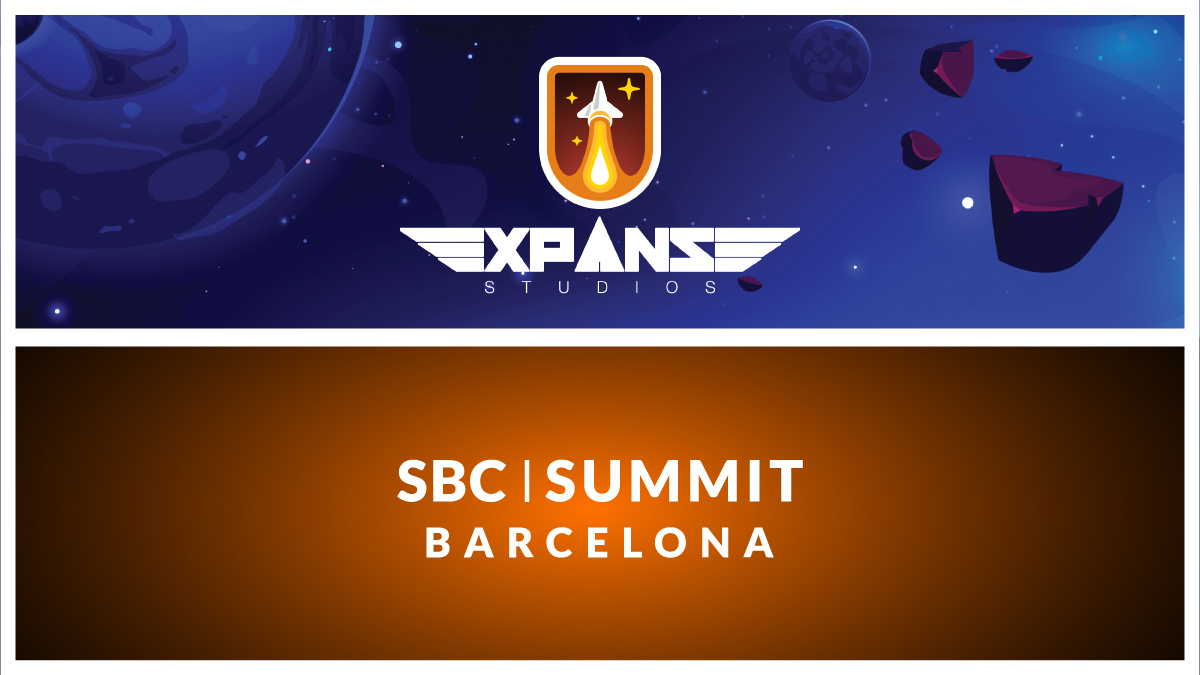 Reading Time:
< 1
minutes
Following their successful showcase at the Sigma Balkans CIS Summit in Limassol, Expanse Studios is heading to the SBC Summit Barcelona 2023, one of the most significant gatherings for global leaders in sports betting and iGaming, to unveil their latest products.
With a reputation for blending traditional motifs with ultra-modern design and functionality, Expanse Studios is at the vanguard of producing immersive gaming experiences. This summit presents an invaluable opportunity for Expanse to further demonstrate its commitment to innovation, particularly with the conference's focus on emerging tech, blockchain, and the metaverse.
As CEO Damjan Stamenkovic highlighted, "SBC Summit Barcelona holds immense significance for Expanse Studios. It offers a splendid platform to engage with industry peers, accentuate our product prowess, and expand our horizons. After our recent success at Sigma Balkans CIS Summit, we're eager to carry that momentum forward here in Barcelona."
With an anticipated 15,000 professionals from across the industry, the SBC Summit is setting new standards for industry conferences. Aligned with the Casino & iGaming segment, Expanse Studios can be found at Booth GS4, where attendees are warmly invited to explore the studio's latest offerings, converse with the team, and discover partnership opportunities.
Rooted in a passion for innovation and a drive to deliver unparalleled gaming experiences, Expanse Studios stands as a beacon of excellence in the iGaming sphere. With 42 high-caliber games spanning slots, roulettes, table games, and more, Expanse utilizes state-of-the-art HTML5 technology to guarantee a smooth mobile-first experience.
The meticulously crafted games, featuring riveting soundtracks and immersive animations, have garnered partnerships with dozens of operators and aggregators globally. With translations in over 20 languages, we make sure players worldwide can dive into the captivating gaming universe with ease and enjoyment.
Bragg Launches Lady Luck Casino Egyptian Magic Slot with Caesars Digital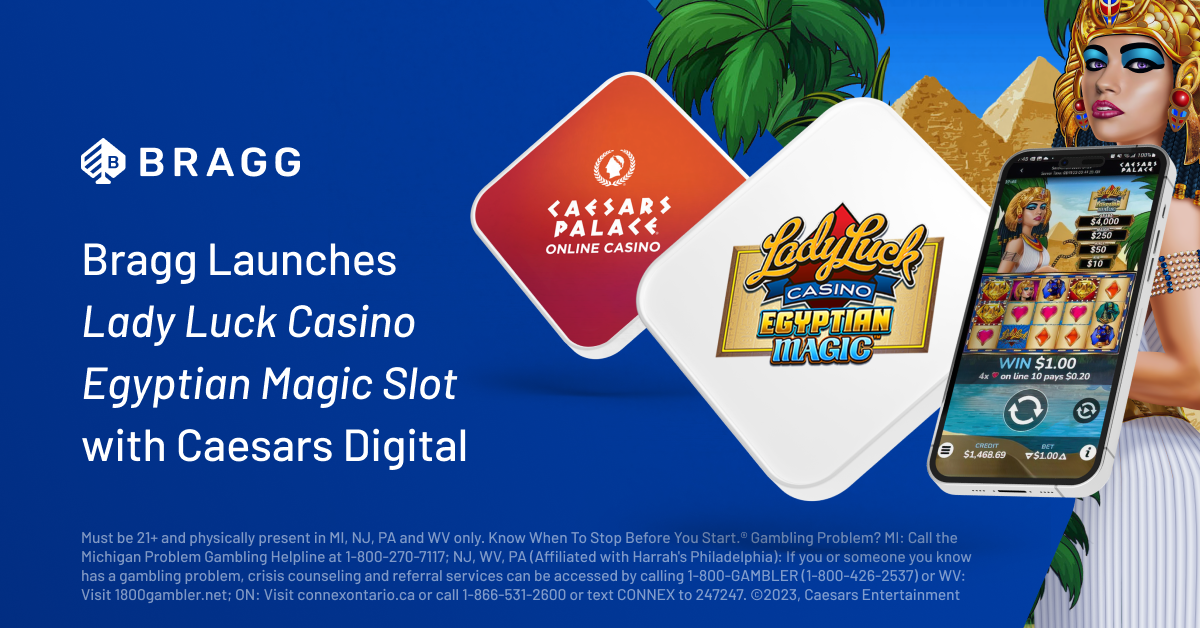 Bragg Gaming Group has launched the exclusive slot game Lady Luck Casino Egyptian Magic on Caesars Palace Online Casino in Michigan and New Jersey, in a unique game development partnership with Caesars Digital.
The bespoke game title combines gameplay and imagery from Bragg's popular slot title Egyptian Magic with the Lady Luck Casino brand owned by Caesars Entertainment, offering players a custom gaming experience with proven mechanics, exclusively available on Caesars Palace Online Casino.
Lady Luck's legacy draws from its namesake – that every play, every spin, and every moment holds new possibilities – the opportunity to feel the anticipation of a win, to earn personalized rewards, and to unlock memorable experiences at more than 50 Caesars Rewards destinations. Lady Luck Casino Egyptian Magic is another example of Caesars Digital leveraging the IP of world-class Caesars Rewards destinations to provide a unique customer experience only found on Caesars Palace Online Casino.
Set against the eternally popular – and lucky – pyramids of ancient Egypt, the slot boasts 50 win lines and two magical features. Respin Orb symbols may land on any spin, including during Free Games. Six or more Respin Orbs in the base game trigger the Respin Feature with the chance to win Credits and Jackpots with a unique upgrade feature.
Kunal Mishra, COO, Americas for Bragg Gaming commented: "We are thrilled to release the exclusive Lady Luck Casino Egyptian Magic with our valued partners at Caesars Digital, underpinning our commitment to bringing the highest quality content to our customers in the U.S.
"Since we launched with our newest RGS technology with Caesars Digital in Michigan and New Jersey in the past year, we have been able to deliver an even richer portfolio of online casino games to their players. We look forward to many more successful releases on Caesars Palace Online Casino as we continue to roll out our new games portfolios from Bragg Studios and from our Powered by Bragg partners."
Matt Sunderland, Senior Vice President, and Head of iGaming at Caesars Digital added: "Lady Luck Casino Egyptian Magic is a great addition to our custom game selection that players can only experience at Caesars Palace Online Casino. We already know that Bragg content resonates well with our player base, and this new title should quickly become a player favorite."
Odds On Compliance Expands to Brazil with PlayBook Brazil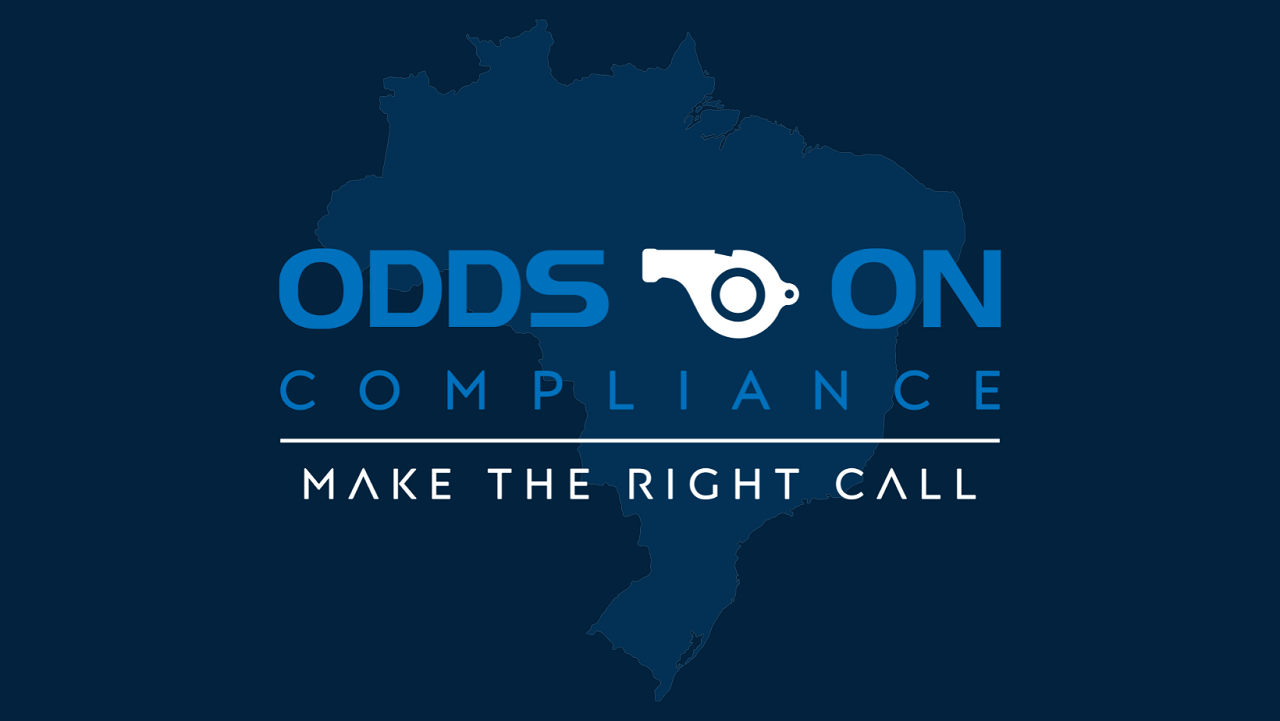 Odds On Compliance, the industry-leading technology and consultancy firm specializing in sports betting, iGaming, and gambling regulatory compliance, is pleased to announce the launch of PlayBook Brazil, marking a significant milestone as the company expands its operations into its third continent. This strategic move underscores Odds On Compliance's commitment to offering cutting-edge compliance solutions to the gaming and sports betting industry on a global scale.
Playbook provides a virtual gateway to a comprehensive collection of regulatory documents globally for markets with legalized sports betting, daily fantasy sports, iGaming, landbased, and iLottery. PlayBook features carefully curated, managed, and updated statutes, regulations, and requirements that enable businesses to stay in step with the agencies that regulate them. The enhanced offering, PlayBookAI, includes integration with the latest AI modes enhancing users' ability to search compliance questions and return responses quickly and efficiently.
PlayBook Brazil will revolutionize the compliance landscape in Brazil, a nation with immense potential in the gaming and sports betting sectors. With its comprehensive suite of compliance tools and expert guidance, Odds On Compliance aims to empower gaming businesses to thrive in the Brazilian market while ensuring regulatory compliance.
Commenting on the launch, Eric Frank, CEO and Co-Founder of Odds On Compliance, said, "We are thrilled to introduce our latest expansion into South America with PlayBook Brazil. This represents a significant step forward for our company as we continue to provide innovative solutions to the ever-evolving gaming and sports betting industry. Brazil presents tremendous opportunities, and we are committed to assisting our clients and all Palybook subscribers in navigating the complex regulatory landscape."
As part of the launch of PlayBook Brazil, Odds On Compliance is excited to announce a strategic partnership with Feijó Bertolini Advogados, a leading gaming and sports betting law firm in Brazil. This collaboration will combine Odds On Compliance's expertise in compliance solutions with Feijó Bertolini Advogados' deep knowledge of the Brazilian legal and regulatory environment.
Ricardo Feijó, Attorney, at Feijó Bertolini Advogados stated, "We are proud to partner with Odds On Compliance and be a part of PlayBook Brazil. This synergy between legal expertise and compliance solutions is essential for the gaming industry's success in Brazil. Together, we aim to provide the most comprehensive support to the industry seeking to thrive in this emerging market."
PlayBook Brazil is expected to become the go-to resource for gaming and sports betting professionals seeking to navigate the regulatory complexities of the Brazilian market while ensuring responsible and compliant operations. Odds On Compliance remains committed to fostering growth and innovation in the gaming and sports betting industry worldwide.
Navigating Compliance: GamingTech CEE Panel Addresses Challenges and Opportunities in Romania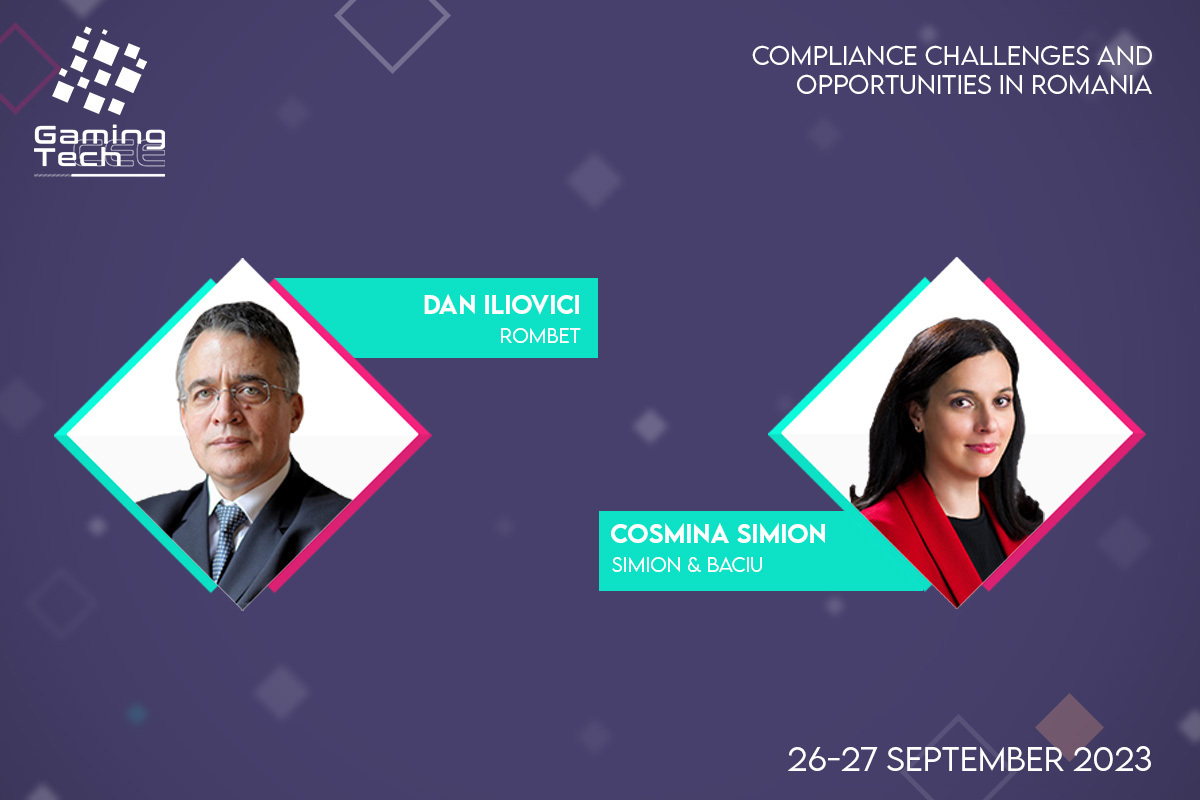 Reading Time:
2
minutes
GamingTech CEE is around the corner, taking place on September 26-27, 2023, at the prestigious Ritz Carlton Budapest. The leading event for exploring the latest tech innovations in the gaming industry within the Central and Eastern European (CEE) region promises to be a game-changer, featuring panel discussions on a wide range of topics.
The ultimate destination for industry professionals, innovators and enthusiasts, GamingTech CEE – brought to you by the #hipthers – offers a unique opportunity to gain a deeper insight into how the gaming industry is evolving within the region. With a focus on compliance, innovation, and networking, this event offers a platform for industry professionals and enthusiasts to stay ahead in the dynamic world of gaming technology.
Bringing together professionals from the gambling industry, the "Compliance Challenges and Opportunities in Romania" panel discussion will address the pressing compliance challenges faced by operators in Romania. The country has witnessed significant developments in the gambling sector, meaning that a comprehensive understanding of the compliance landscape is vital for industry stakeholders, including operators, regulators and professionals.
One of the central themes of the panel will be the examination of the latest updates in regulations and their impact on operators in the Eastern European gambling markets. This will include licensing requirements, responsible gambling measures, advertising restrictions, anti-money laundering efforts and other key compliance issues that operators encounter in this region.
Moreover, the panelists will shed light on the opportunities that exist within the Eastern European gambling industry. They will explore the potential for market growth, emerging trends, and advancements in technology that can enhance the gambling experience while ensuring compliance. The panel will also discuss cross-border collaborations, regional harmonization efforts, and the potential for attracting international investment to further drive the industry's growth.
Panelists
Dan Iliovici – Vice President at Rombet
Cosmina Simion – Managing Partner at Simion & Baciu
Attendees will also have the opportunity to ask questions from the panelists, allowing them to gain further personalized insights into challenges and opportunities in the local gambling market.
Register to the event
GamingTech CEE is more than just a conference; it's a platform for networking, knowledge sharing, and fostering collaborations in the gaming technology sector. Attendees will have the chance to connect with industry leaders, explore cutting-edge innovations, and gain a competitive edge in this rapidly evolving industry.
Registration is still open for those interested in joining this and other enlightening discussions and being part of the GamingTech CEE experience. Register for the conference now or find out more about GamingTech CEE on the official website.