Plaza Hotel & Casino debuts reimagined Main Street façade as new downtown destination for cocktails, gaming, and dining
Under the twinkling lights of its iconic dome, the Plaza Hotel & Casino officially cut the ribbon to celebrate the upcoming grand opening of its Main Street Reimagination projects that transformed its historic Main Street façade and porte-cochère into a one-of-a-kind destination for cocktails, gaming, and dining with four new venues: Carousel Bar, Pinkbox Doughnuts, the rooftop patio at Oscar's steakhouse, and Brian Christopher Slots at Plaza, downtown's only smokefree and social media friendly gaming space. All venues will officially open to the public on June 10.
Plaza Hotel & Casino CEO Jonathan Jossel cut the commemorative ribbon at the project's centerpiece Carousel Bar, alongside city of Las Vegas Mayor Carolyn Goodman, former Mayor Oscar Goodman, leading gaming social media influencer Brian Christopher, and Judith Perez Siegel, owner of Pinkbox Doughnuts and Michael Crandall, chief business officer of Pinkbox Doughnuts.
"For more than 50 years, the Plaza has called 1 Main Street home," said Jossel. "Main Street is where Las Vegas got its start, and the Plaza continues to enhance this historic and exciting thoroughfare. Last year, we opened the legendary live music venue Sand Dollar Downtown. Today, we further establish Main Street as a premier downtown destination with the addition of Carousel Bar, Pinkbox Doughnuts, Brian Christopher Slots at Plaza, and a rooftop patio overlooking it all at Oscar's steakhouse."
At the ribbon cutting, Jossel thanked city of Las Vegas Mayor Carolyn Goodman and her husband, former Las Vegas Mayor and steakhouse namesake, Oscar Goodman for their continued support of the Plaza and downtown redevelopment. He also recognized Judith Perez Siegel, Michael Crandall, and Brian Christopher for partnering with the Plaza. Jossel added that the Plaza's evolution and improvements, including these four projects, wouldn't be possible without the vision of the property's owner, Poju Zabludowicz, chairman and CEO of Tamares Group.
New Venues
The centerpiece of the Plaza's Main Street reimagination project transforms the space under the Plaza's iconic dome into the Carousel Bar, an outdoor bar experience unlike any other. Guests enjoy handmade cocktails, beer, wine, and mocktails among life-sized Vegas-themed elements, including carousel horses moving up and down, a martini glass with a spinning olive, an oversized deck of cards, a 14-foot-tall neon showgirl sign, and a rotating ribbon of lights above the bar. The bar's design preserves the dome's iconic vintage Vegas lights that have been featured in numerous movies and shows over the years. The 2,500 sq. ft. outdoor venue includes Vegas' only outdoor video poker machines, an outdoor cooling system, and seating for nearly 100 guests in booths, at the bar, and along its outer rail that overlooks Main Street at the western entrance to the Fremont Street Experience.
Adjacent to Carousel Bar is Brian Christopher Slots at Plaza, downtown's first smoke-free and social media friendly gaming space. The new gaming space expands the popular social media influencer's presence at the Plaza by 5X, from the original 16 slot machines to an expansive 2,500 square feet with 75 of the industry's latest and most innovative games for guests 21 and older. The space also supports social media posting like never before by offering fun backdrops for selfies and group shots as well as the ability to play only copyright friendly songs that can be posted on social platforms.
Oscar's rooftop patio is above the new gaming space and accessible via the restaurant's existing lounge. Offering the award-winning restaurant's full dinner menu in addition to its extensive wine and cocktail lists, Oscar's patio will be the first al fresco space for fine dining in downtown. Able to accommodate approximately 225 people, the patio at Oscar's is a great new location for dinner and cocktail receptions with amazing views of downtown, including Carousel Bar and the lights and action on Fremont and Main Streets.
The fast-growing Nevada-based doughnut franchise, Pinkbox Doughnuts rounds out the Main Street Reimagination with its first location in downtown Las Vegas. Known for its over-the-top doughnut creations and immersive store experiences, Pinkbox Doughnuts welcomes guests through a giant 12-foot-tall 3D doughnut with sprinkles entrance. The interior décor of the 1,200 sq. ft. store mirrors Pinkbox Doughnuts' other locations with its pink floor stripes and 3D sprinkles, signature pinks drips on the walls, and a glass doughnut display case that shows the full line of more than 70 delicious and whimsically designed doughnuts.
Naming Contest
The Plaza is asking the public to help name the Carousel Bar's life-sized showgirl. Now until July 10, potential names can be submitted online at https://www.plazahotelcasino.com/showgirl/. Winners will be announced July 11 and will receive a two-night stay at the Plaza Hotel & Casino, $100 to Carousel Bar, $250 to Oscar's steakhouse, and one dozen free doughnuts at Pinkbox Doughnuts. The selected name will be engraved on a nameplate beside the showgirl.
Special hotel offer
To showcase the new food & beverage venues, the Plaza is offering the "Reimagine Your Stay" hotel package for stays June 10 through Sept. 6 that includes two complimentary signature cocktails at Carousel Bar, two free glazed doughnuts at Pinkbox Doughnuts, and 20% discount for dinner at Oscar's steakhouse. The package can be booked online with the code: IMAGINE.
BET99 selects GeoComply as its new geolocation provider in Ontario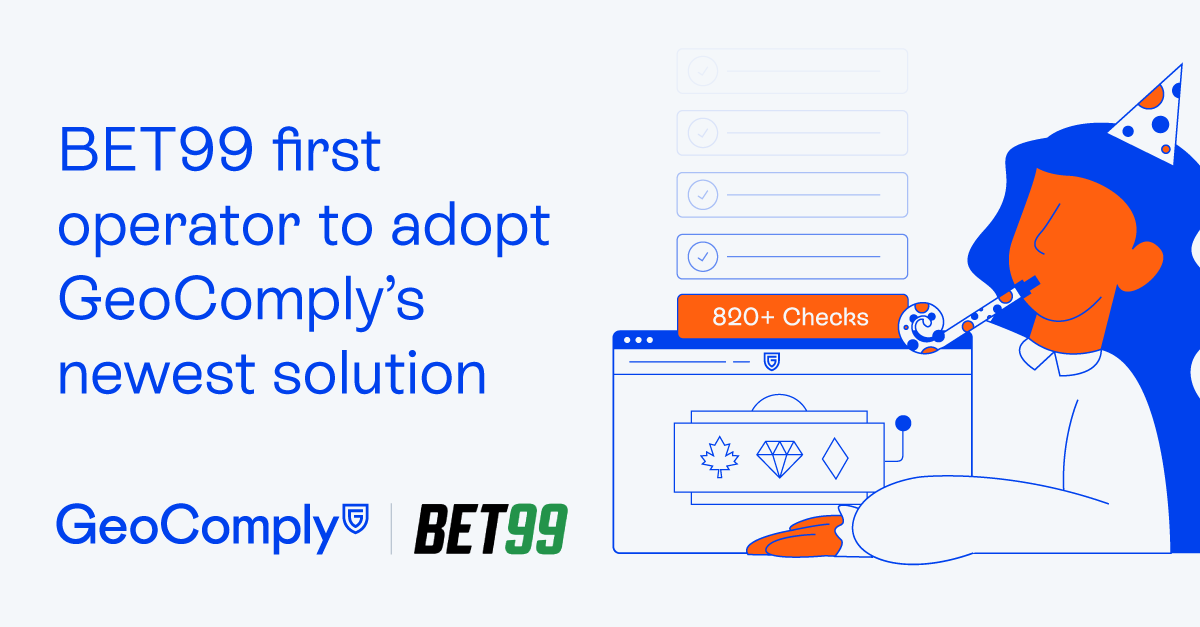 GeoComply Solutions Inc., a leading provider of cutting-edge anti-fraud and geolocation solutions, today announced that Canadian online sportsbook BET99 has chosen GeoComply as its geolocation supplier for Ontario, Canada.
The Canadian-focused sportsbook is determined to provide the very best customer experience with gold-standard geolocation solutions for desktop and mobile that help increase pass rates, detect fraud, and boost gross gaming revenue.
BET99 Chief Technology Officer Paul Nyzuk commented, "We are excited to partner with GeoComply. They have more experience than any other geolocation provider and a commitment to innovation, as evidenced by GeoComply's new No Download Browser Solution. Our priority is ensuring the best player experience while achieving the highest standards in compliance. GeoComply's cutting-edge technology brings tremendous efficiencies so BET99 can achieve these goals."
GeoComply's new solution allows mobile and desktop players to validate their location in one click without leaving the page or downloading a companion app or plugin, thus removing a player pain point and boosting conversion.
GeoComply Senior Vice President Lindsay Slader added: "We are thrilled that Bet99 has adopted our new technology, which makes geolocation compliance easier than ever for players and easier than ever for BET99 to integrate, helping to keep them compliant, profitable and safe."
GeoComply's no-download desktop and mobile solution can help protect operators at all stages of the player journey, from registration to deposit and withdrawal, with fraud solutions that detect spoofing devices, account takeovers, bonus abuse, and other forms of fraud. Operators can proactively mitigate location and payment fraud with deposit and withdrawal checks and extra data review points.
Gaming Innovation Group powering Goldenpark expansion into Ontario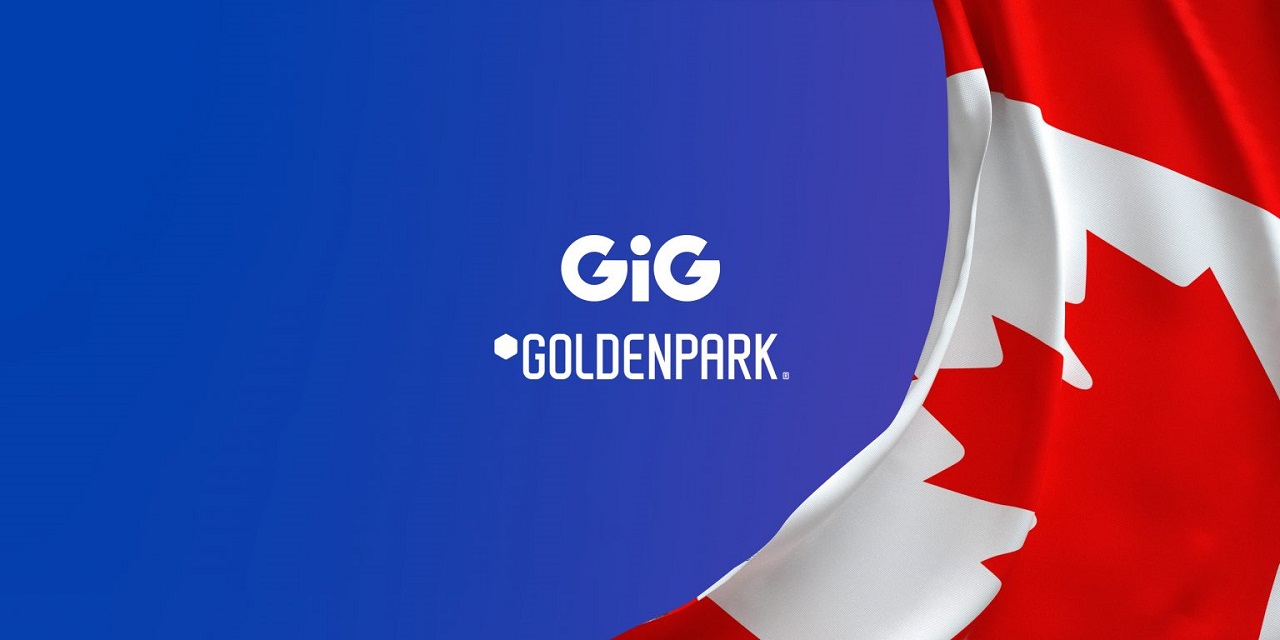 Gaming Innovation Group (GiG), has announced an agreement for its multiple award winning platform to power Goldenpark into the Ontario regulated online market, expanding on a strong existing partnership between the two and marking the first deal for the brand outside of the Iberian peninsula.
As an established GiG partner, Goldenpark will look to build on its online foothold in Spain and a recently launched licence in Portugal. With five GiG partners already either live or in development in Ontario, Goldenpark will look to leverage GiG's vast experience and innovative technology in the region, to grow and deliver a strong localised and personalised customer experience.
GiG has placed significant value on the strength of harvesting relationships with its partners, with open, bespoke and tailorable technology, and access to over 30 regulated markets with 8 more in the development pipeline, placing brand control in the operators hands for the first time.
The Ontario Province's market opened in April 2022, and has since generated an estimated C$35.6bn ($26.41bn) in total wagers as of the end of July '23. With approximately C$1.4bn ($1.04bn) in total gaming revenue and over 1.6m monthly players covered by 40-plus licensed operators, according to iGaming Ontario (iGO).
Marcel Elfersy, CCO of GiG said: "The Ontario online market is a significantly strong one for GiG, and as a valued existing partner we're delighted to be able to take Goldenpark into North America for the first time. It's a testament to the strength and flexibility of our offering, and the relationship we've built with Goldenpark that we are able to explore and grow new opportunities together."
José Giacomelli, Consejero Delegado of MGA Online Division, said: "One of Goldenpark's biggest challenges for 2024 is the launch of our Ontario operation. Ontario represents a vibrant and rapidly growing market, and we believe that together with GiG, Goldenpark will meet its goals. This agreement signifies not just a geographical expansion, but also an evolution in how both companies envision the future, seize opportunities, and tackle challenges. As always, our core commitment is to our customers and to delivering top-tier solutions, and we are confident that this partnership will allow us to further elevate that standard."
Greentube expands reach in Ontario with Mobinc deal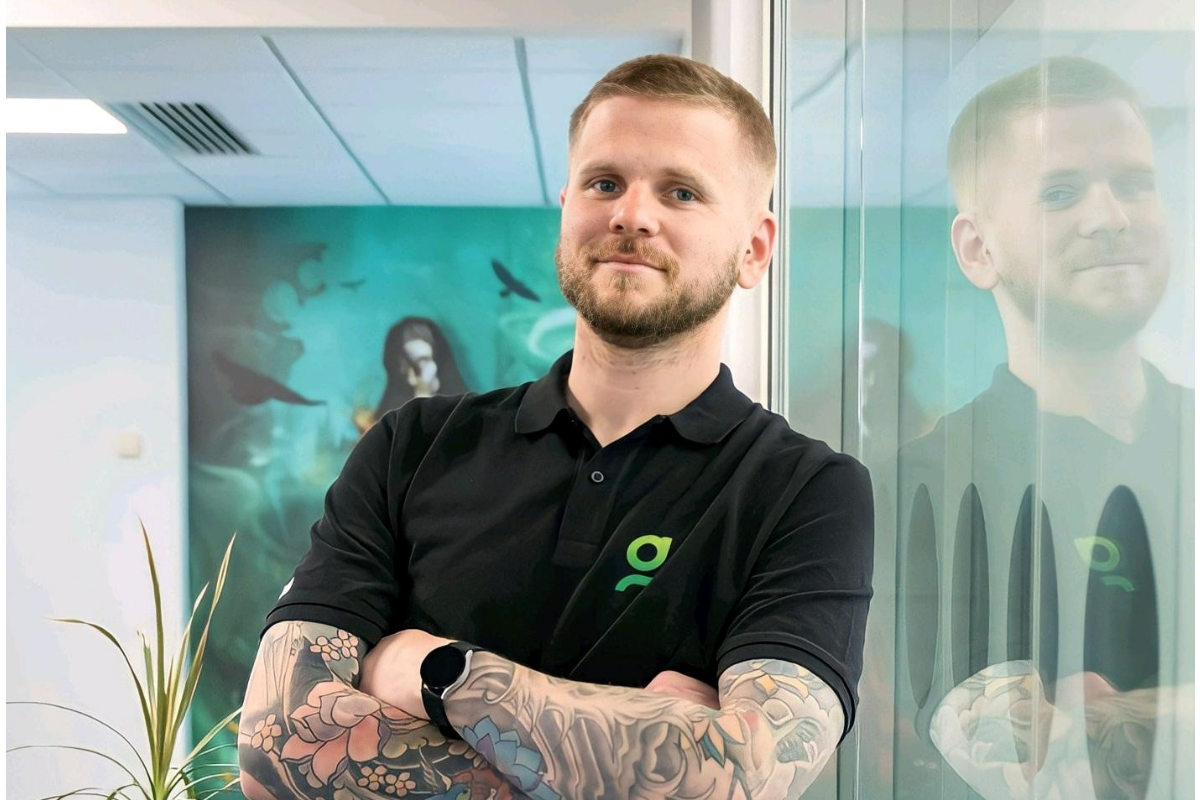 Greentube, the NOVOMATIC Digital Gaming and Entertainment division has taken its content live with Mobinc in Ontario to further its reach in the province.
The dynamic provider's flagship brand Conquestador entered the regulated Canadian province this year and is already proving popular with Ontarian casino fans.
The offering has now been enhanced, with local players able to pit their wits against a wide array of new slots by Greentube, including the Diamond Cash and Diamond Mystery series, titles featuring the popular Win Ways Mechanics, and the famous Book of Ra collection.
Games from Greentube are also now available to operators looking to enter the Ontario market with their own brand via Mobinc's White Label Solution.
Jordan Wall, Key Account Manager at Greentube, added: "Mobinc is a logical partner for Greentube in regulated markets like Ontario and we are excited about opportunities the cooperation presents for both companies.
"Our content has been performing strongly in North American markets and with the region being a core focus for us, we are thrilled to further our reach through this partnership."
Alex Bolton, Casino Manager at Mobinc, said: "Greentube's games have always been popular in land-based jurisdictions, and we're pleased to have reached an agreement to host them in Ontario.
"In licenced markets like Ontario it is important to have not only the latest games but also acclaimed titles that have attracted followers for years. We now have both to offer our players and partners."