Online Casino Players Today: SOFTSWISS Spotlight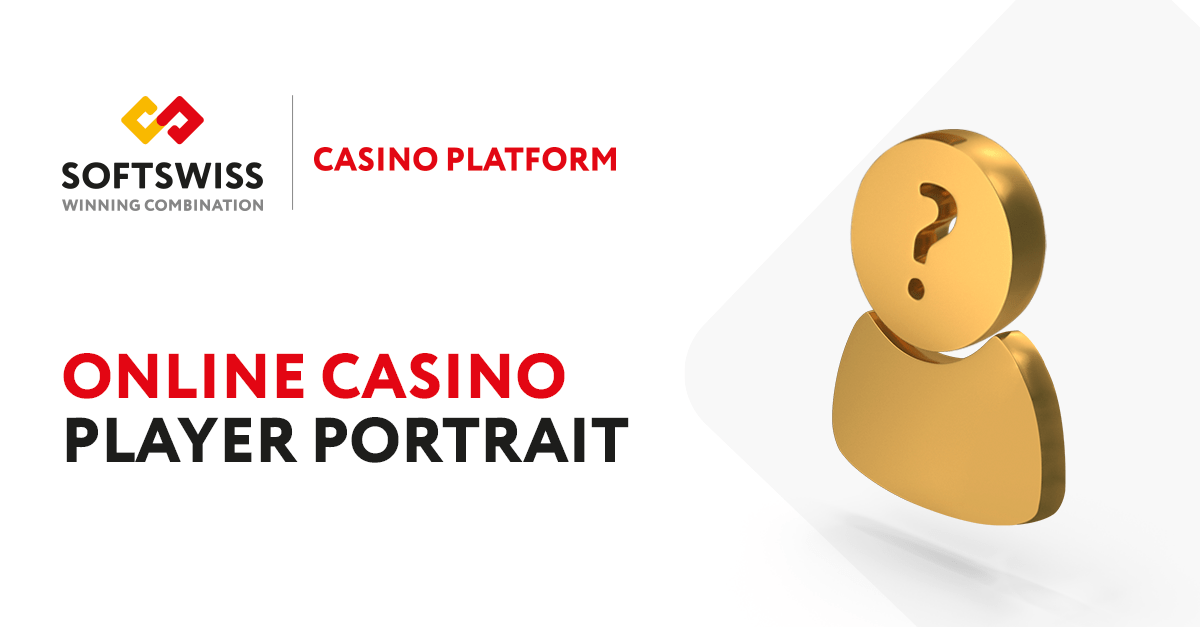 Reading Time:
4
minutes
Asia takes the lead in high-stakes bets, while Europe leads with female players – insights from SOFTSWISS, a leading global iGaming technology provider, backed by its Casino Platform data analysis.
SOFTSWISS experts scrutinised the data from the Casino Platform's client projects, spanning September 2022 to August 2023, to create profiles of contemporary players across three regions: Europe, Latin America, and Asia.
EUROPE
The European iGaming market consistently ranks top in terms of revenue generation and financial performance. According to the SOFTSWISS Casino Platform data, Europe boasts eight times the number of active players compared to LatAm and a staggering 18-fold increase compared to Asia. Furthermore, 68.3% of European players favour mobile devices for placing their bets, with the average bet size nearly doubling that of Latin America but still behind the Asian figure.
Gender disclosure is not mandatory during the registration process in certain online casinos, but even with the available data, some intriguing patterns emerge. According to the SOFTSWISS research, nearly half of European online casino players are male, accounting for 47% of the total player base. At the same time, Europe is the leader in the number of female players (18.11%), closely followed by LatAm, while Asia lags significantly behind. SOFTSWISS experts contend that this can be attributed to a heightened level of female engagement in the European economy, which is closely correlated with higher educational attainment and, consequently, improved access to personal income sources.
When considering the age range of contemporary online players from Europe, the majority falls within the 31–40 age group. This demographic tends to gravitate toward slot games as their preferred gaming option, with card games and roulette holding the second and third positions.
Darya Avtukhovich, Head of SOFTSWISS Casino Platform, comments: "One of the important aspects for the European market is payment systems. Due to diverse player locations, operators need multiple payment options, which becomes even more complex in regulated markets. SOFTSWISS is actively addressing this by obtaining licences and certifications. We also integrate payment systems into the Casino Platform, ensuring flexibility for operators entering specific markets."
LATIN AMERICA
LatAm emerges as a promising hub for the iGaming industry. Markets that have already embraced online casino and bookmaker regulation are witnessing steady growth, while countries that are on the verge of implementing these regulations anticipate remarkable growth in the near future.
According to the SOFTSWISS Casino Platform data, in LatAm, 69.2% of active players use mobile devices to place bets in online casinos, slightly exceeding the equivalent figure in Europe. Male players constitute the majority, while females comprise 17.4% of the user base. The largest player demographics fall within the age group of 31–40 years, representing 20.8% of the total, while those aged 18–24 and 25–30 each account for 18.8%. The variations in distribution between these age groups in LatAm are the smallest among the analysed regions.
Highlighting the key features of the local iGaming culture, Carla Dualib, Regional Business Development Manager in LatAm, says: "Local online casino players tend to place small but regular bets. This sets them apart from European players, who, in turn, opt for less frequent but larger wagers when betting online."
The data collected by the Casino Platform support this expert opinion: players from Latin America place the lowest bets compared to other analysed regions.
"Another key difference between LatAm players and players in other regions is their unwavering love for sports betting, especially football. However, when it comes to classic online casino games, local players are active in slots and roulette games. The latter is gaining momentum – according to the Game Aggregator statistics, roulette games make up 21.8% of all types of games preferred by Latin American players, which is 2–4 times more than in Asia and Europe," noted Darya Avtukhovich, Head of SOFTSWISS Casino Platform.
ASIA
This region is characterised by technological advancement and progressiveness, with certain countries leading the global economy and boasting a high GDP per capita. This progressive nature is evident in the average bet size, which, according to the Casino Platform data, outstrips European averages by 2.5 times and leaves the average bet size of LatAm players trailing behind by more than fourfold.
In Asia, the prevalence of players who prefer mobile betting exceeds that of the other regions, with 71.6% favouring this method. Also, the percentage of female players in Asia is significantly lower, comprising just 6.2%. Within the Asian player demographic, those aged 31 to 40 are the most commonly found group placing bets in the projects powered by the SOFTSWISS Casino Platform.
Slot games dominate the market, accounting for over 80% of all games. Speaking about the entertainment theme, Darya Avtukhovich notes: "Operators catering to the Asian audience should include traditional regional games in their portfolio. This involves not only stylising content using well-known Asian symbols, such as dragons, but also bringing familiar table games for local players online, such as Mahjong and others. Similarly, in sports betting, offering bets on traditional sports like Muay Thai and Kabaddi alongside popular international sports will significantly enhance the online casino's offerings."
Summing up the research, it is evident that common trends exist among players in different regions. However, it is essential to consider local peculiarities to shape an effective strategy. Darya Avtukhovich emphasises the importance of attracting local experts who understand the audience's cultural nuances, traditions, and values. SOFTSWISS implements this approach by leveraging the extensive experience and expertise of its regional managers in LatAm and Asia to effectively develop clients' businesses in new markets.
About SOFTSWISS 
SOFTSWISS is an international iGaming company supplying ISO 27001-certified software solutions for managing gambling operations. The expert team, which counts 1,400 employees, is based in Malta, Poland, Georgia, and Belarus.  SOFTSWISS holds a number of gaming licences and provides one-stop-shop iGaming software solutions. The company has a vast product portfolio, including the Online Casino Platform, the Game Aggregator with thousands of casino games, the Affilka affiliate platform, the Sportsbook Software and the Jackpot Aggregator. In 2013, SOFTSWISS was the first in the world to introduce a Bitcoin-optimised online casino solution.
India: Six People, Including Cops, Arrested After Ranchi Police Busts Illegal Gambling Den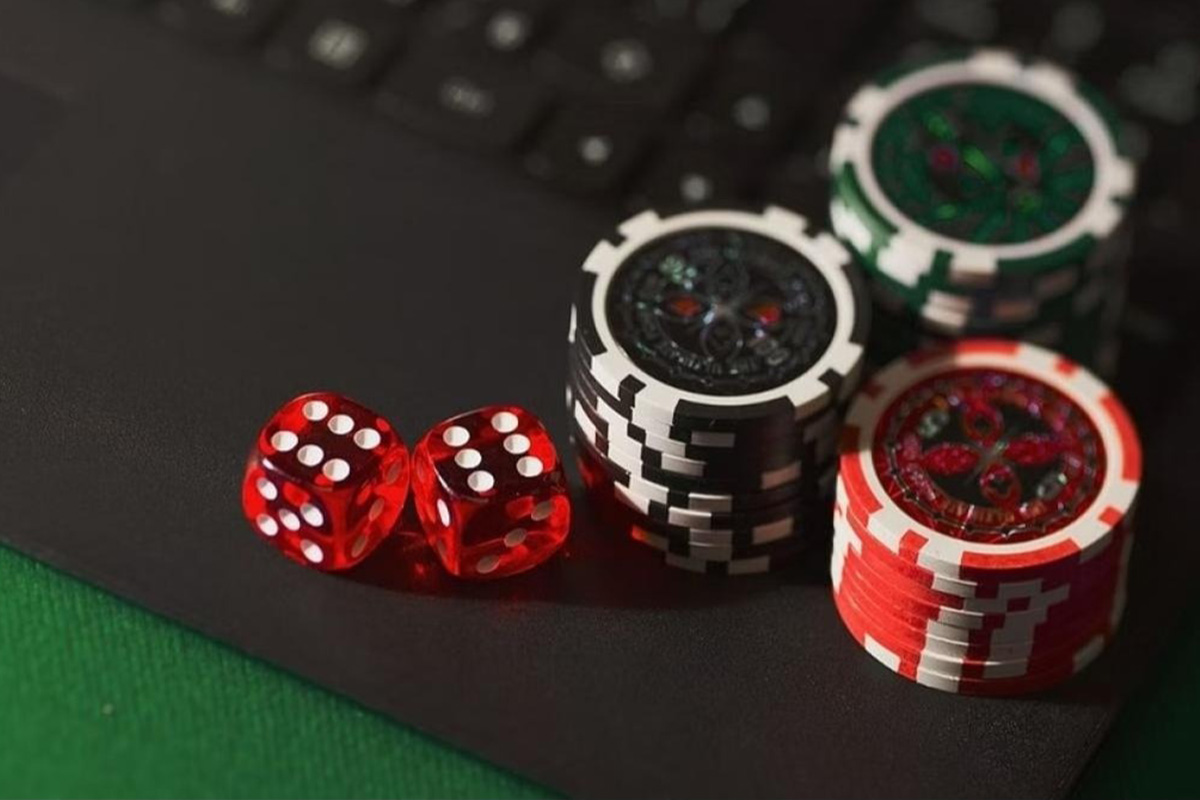 Reading Time:
< 1
minute
Six people, including cops, were arrested after the Ranchi Police busted an illegal gambling group in the Gonda area of Jharkhand's capital.
In recent news, six people, including cops were arrested after the Ranchi Police busted an illegal gambling den in the Gonda area of Jharkhand's capital. Acting on the received information, a police team raided the spot. Reportedly, a sum of five lakh rupees was seized from the accused.
BJP State President Babulal Marandi raised his concern over the incident, emphasising on the involvement of police personnel stationed at CM Hemant Soren's residence in the gambling operation. Marandi suggested that there might be pressure on the police, leading to potential manipulation of the case.
He even took to his official handle on X (formerly Twitter), to express his worries over the state's leadership being involved in wrongdoings. He also questioned where the money earned from the gambling activities was going.
The station in-charge Ravi Thakur confirmed the arrests. A detailed investigation into the matter is underway. The illegal gambling activities were reportedly ongoing in the police like area for several days. Upon receiving the information about the illegal gambling den, Ranchi SSP formed the team who conducted the raid.
Genting Berhad Reports Group Revenue of $1.57 Billion for Q3 2023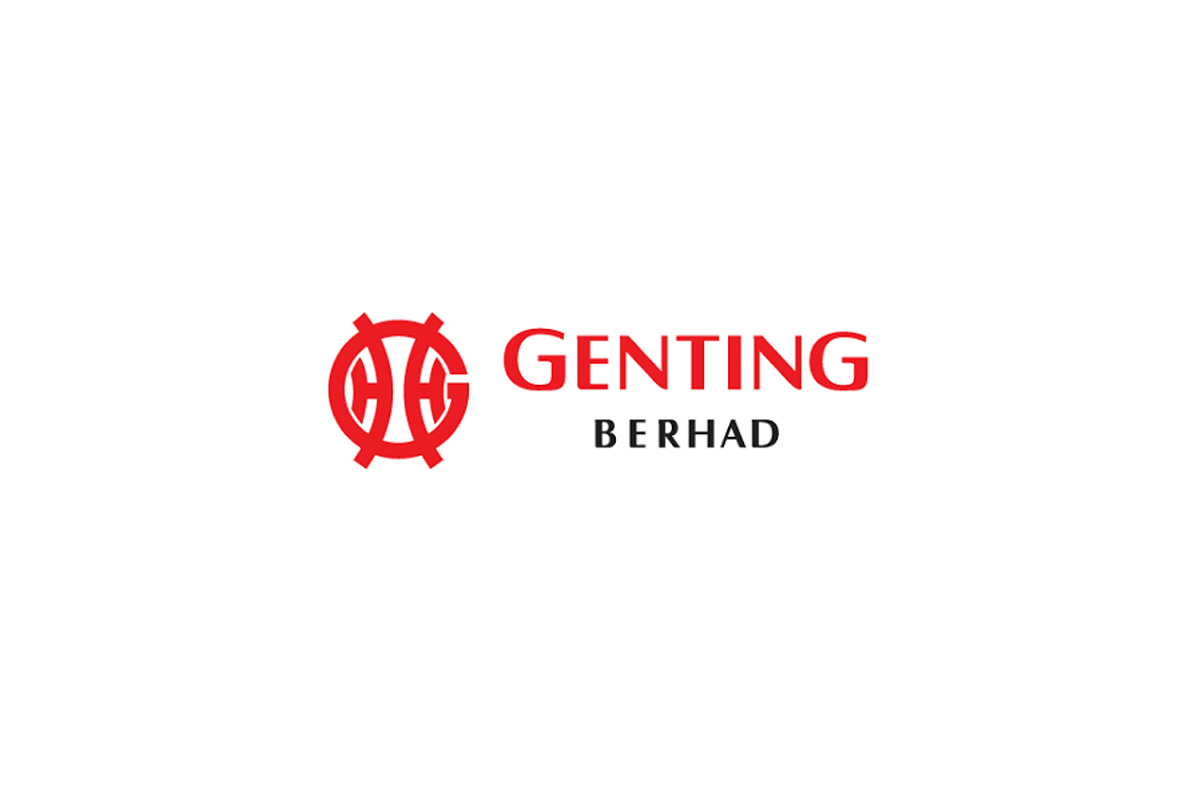 Reading Time:
< 1
minute
Genting Berhad has posted its financial report for the third quarter of 2023, highlighting a 20.39% increase year-on-year in its group revenue to RM7.37bn ($1.57bn).
This improved performance in the group's revenue was contributed mainly by the Leisure & Hospitality Division continuing to recover.
There was a significant increase in the group's net profit from the previous year's third quarter results, seeing them go up 177.16% to RM995m.
EBITDA also saw an increase, going up from RM2.06bn in the third quarter of 2022 to RM2.73bn in the third quarter of 2023, representing an increase of nearly 33%.
Resorts World Sentosa continued to benefit from the sustained recovery of travel and tourism within the region, seeing both revenue and EBITDA increase, while Resorts World Genting recorded higher revenue this quarter due to a higher volume of business registered by its gaming and non-gaming segments; owing to the relaxation of border control as compared to Q3 2022.
Genting mentions that its financial performance for the rest of the 2023 financial year may be impacted by a number of factors, including the continuation of domestic demand employment growth; and the regional gaming market is expected to continue its recovery as airline capacity and air connectivity in the region improves.
The report also mentions that Resorts World Sentosa has collaborated with a local charity organisation called Food from the Heart to fund, to enable the distribution of fresh, locally sourced produce to 2400 underprivileged families across the island over the next three years.
PAGCOR SCORES 99.46% IN GCG 2022 PERFORMANCE EVALUATION SYSTEM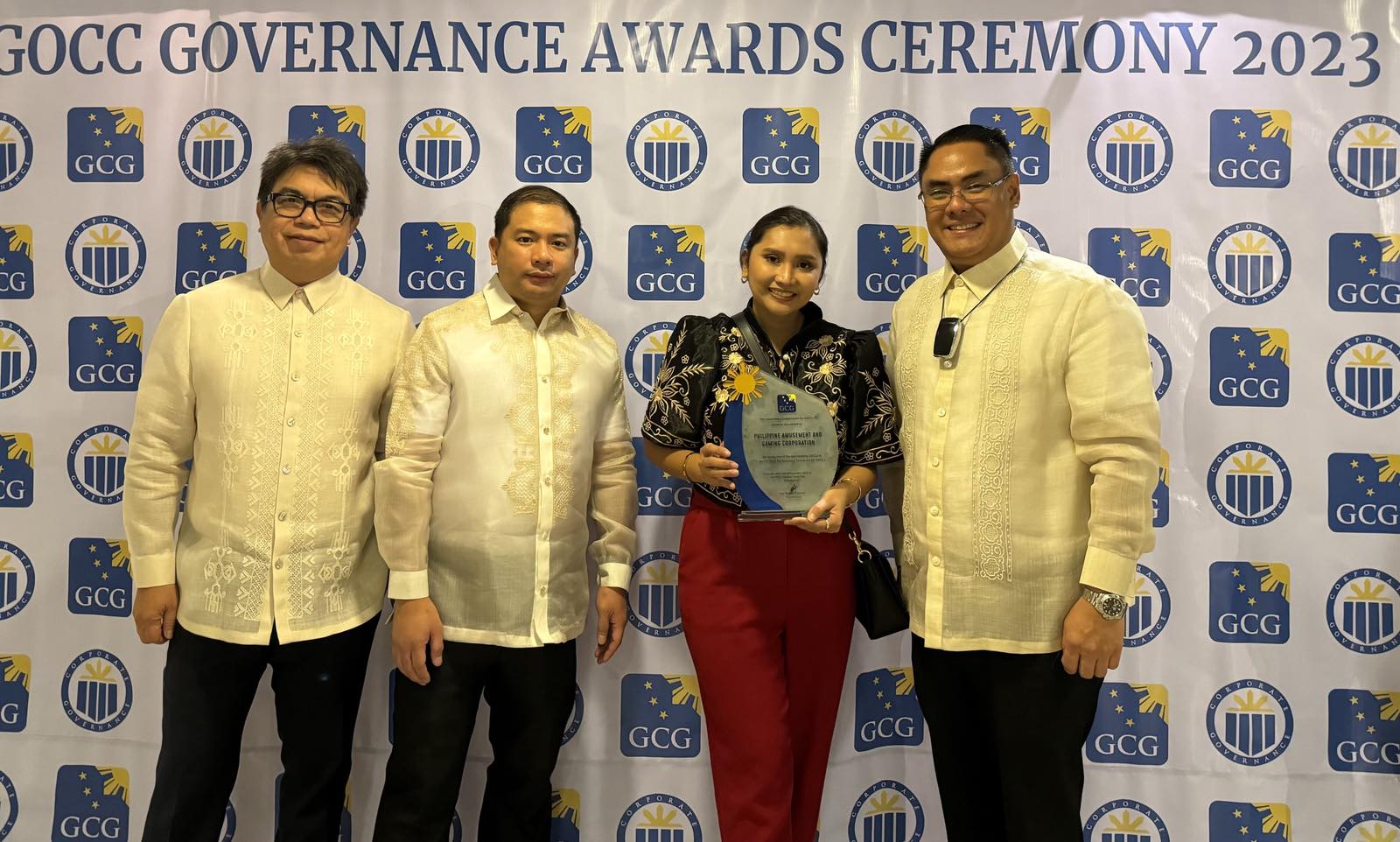 Reading Time:
2
minutes
The Philippine Amusement and Gaming Corporation (PAGCOR) recently received formal recognition from the Governance Commission for GOCCs or GCG for achieving a score of 99.46% in its annual Performance Evaluation System (PES) for 2022.
The score is one of the highest in the history of PAGCOR and was achieved on the first year under the leadership of Chairman and CEO Alejandro H. Tengco, who was appointed by President Ferdinand Marcos Jr. in August 2022.
PAGCOR's score in the 2021 PES was 98.08%, while in 2020 it was 91.38%.
The award for 2022 was received by PAGCOR President and COO Atty. Juanito L. Sañosa during the inaugural GOCC Governance Awards Ceremony on November 20, 2023 at the PICC Complex in Pasay City.
Atty. Sañosa said the award elevated PAGCOR to the ranks of the best performing GOCCs in the country.
"This is truly another proud moment for PAGCOR. While this award serves as a validation of our efforts and hard work, it also inspires us to continuously exceed our past accomplishments – all in the service of our country," he said.
The PES award is a recognition of the unwavering dedication to the highest standards of accountability and efficiency among government-owned and controlled corporations.
In the GCG report, PAGCOR garnered perfect scores in the following categories: Increased Contribution to National Government Coffers and Nation-Building Efforts; Increased Gross Gaming Revenue of the Industry; and Increased Revenue of PAGCOR; among others.
In his keynote speech during the awards ceremony, Executive Secretary Lucas P. Bersamin said GOOCs contributed Php48.68 billion in dividends in 2022, funding some of the most vital government socio-civic projects such as infrastructure, health, education, and others.
"It is beyond question that GOCCs are significant tools in adjuring inclusive economic growth and development for 2022. The Bureau of Treasury recorded Php48.68 billion dividends coming from different GOCCs that are covered under Republic Act 10149," Bersamin noted.
In a statement, GCG Commissioner Atty. Brian Keith F. Hosaka encouraged all GOCCs to work closely together in making the GOCC sector a prime driver in delivering effective and efficient progress for Filipinos.
Aside from PAGCOR, twelve other GOCCs received awards for achieving the highest Corporate Governance Scorecard (CGS) ratings in 2022 while three bagged the CGS Hall of Fame.