Gaming Corps invites players on to the ice in Shootout Champion ice hockey game
Reading Time:
2
minutes
Players have the chance to take to the ice and turn their shots into huge wins with Gaming Corps' new Shootout Champion arcade game.
The latest instant win title produced by the up-and-coming Swedish games developer comes with an ice hockey theme, where players face off against a towering goalie and light up the scoreboard.
The aim of the game is to score as many goals as possible without being blocked by the goalie. The player's winnings increase every time they manage to score a goal, and they have the option to cash out their winnings after each successful attempt. However, if any shot is blocked, the game is over.
Players can tailor their experience to the format which suits them, as the goalie's difficulty level can be set between 1 and 24. The higher the difficulty level, the higher the risk.
This is the latest arcade release in what has been a memorable year for Gaming Corps, following the launch of successful titles such as Raging Zeus Mines, Paddy's Payout, Luke E. Chance and the Book of Luck, and most recently Wild Woof.
Connor Blinman, Head of Games at Gaming Corps said: "Ice hockey is a popular sport in our native Sweden, and I am very happy we have our own ice-hockey-themed game to bring to market. Our dedicated team of developers are continuously working extremely hard to produce more and more great titles, and they have managed to produce yet another game which I am sure players will find to be exhilarating. Shootout Champion is also a game that allows operators the option of a heavily branded product to maximise the connection between the brand and players. I look forward to offering Shootout Champion to our partners as our offering continues to go from strength to strength.
"We are constantly aiming to expand and improve on our exciting portfolio of games as we continue to provide thrilling games for players to enjoy, and they can look forward to several more game releases we have in the pipeline for this year."
Saint Seiya Awakening's 4th Anniversary: Pick a side between good and evil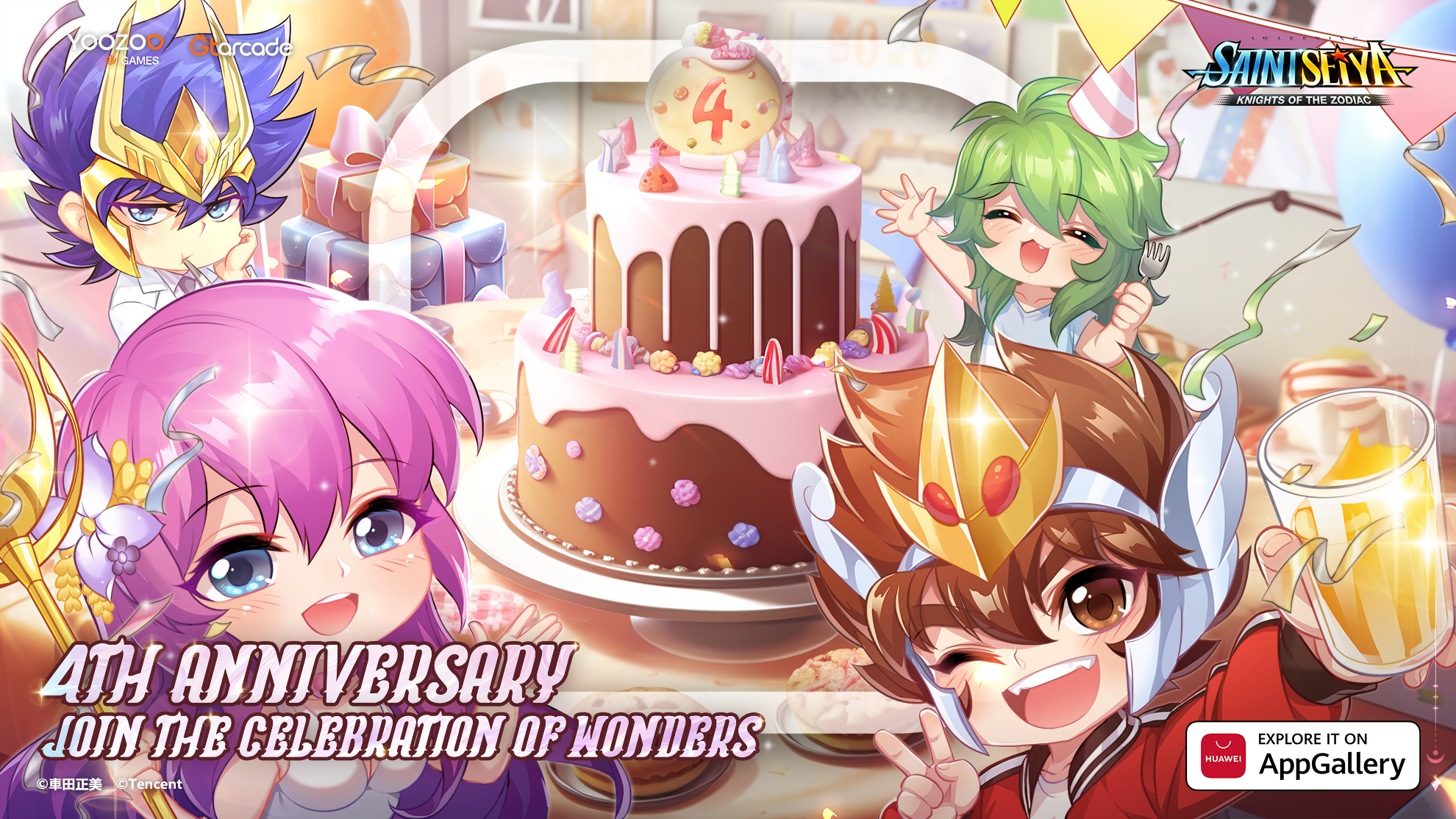 Reading Time:
3
minutes
In celebration of Saint Seiya Awakening's 4th Anniversary, AppGallery has teamed up with GTarcade and LDPlayer to introduce exciting offers, gameplay, and tournaments. The game takes players into the world of author, Masami Kurumada's original characters. Players can form their ideal team of Saints to take on different opponents and uncover the mysteries of the Sanctuary.
To celebrate this occasion, AppGallery is offering exclusive discounts of up to 25% for all users. It includes a 15% return on points for all in-game purchases made between 13 to 26 September and another 10% return on points for all purchases made with Huawei points in September. To add to all that excitement, there will also be an ongoing monthly reward system that allows users to collect a ROSE for every 10 € spent in the game. Players can redeem coupons in exchange for their ROSES which will entitle them to discounts on their next purchase. Discover more here and here.
Fight for your camp for exciting rewards
As part of Saint Seiya Awakening's 4th Anniversary, it introduces a new event that allows players to choose if they would like to join forces with the Goddess Camp, champions of justice and order, or stand with the formidable Underworld Camp. As part of the selected camp, complete daily dungeons that will put the skills and teamwork of a player to the test as they tackle different missions and overcome strategic obstacles. Each completed dungeon will earn points for the respective player's camp that tip the balance of power in their favour.
The camp that amasses the most points will be declared the victor at the end of the anniversary event. With victory comes the spoils, which will include exclusive game items, unique character skins and more exciting bonuses that will surely elevate the overall gaming experience of players. Additionally, players who invite returning friends back to join in the fun, stand a chance to receive rewards. By sharing the event link with friends, you stand to win up to 400 free prize draws during the event that players can use to unlock S tier Saints. This unprecedented number of free draws has a value of $500 in the game. This reward system aligns seamlessly with the introduction of the new hero, Hades Alone, which fans of the manga will undoubtedly recognise.
Jamir Galactic Championship 2023
Another exciting part of Saint Seiya Awakening's Anniversary celebration is the Jamir Galactic Championship 2023, hosted by GTarcade. Compete against other players within the region to earn the title of champion as well as exclusive in-game packs sponsored by AppGallery and LDPlayer.
Jamir Galactic Championship 2023 Schedule:
Server E Time (UTC+1): 17:00 on Sept 23rd and 24th
Server A Time (UTC-5): 11:00 on Sept 23rd and 24th
The championship will see two different modes. Supreme Champion is a PvP mode that pits players against each other as they use a combination of skilled characters, equipment, and tactics to defend their opponents. Tactic Master on the other hand is a balanced mode that puts the strategic composition of a player's line-up to the test. For more information on the championship, please visit the Jamir Galactic Championship handbook or the official site.
The finals will see the top 8 players from each region engage in a fierce battle with only 1 victor emerging. With 8 professional commentators live streaming the matches concurrently on Facebook and YouTube, providing commentary in English, French, Spanish and Portuguese, fans all around the world can tune in to enjoy this exhilarating time of competition. During the streams, players tuning in can also take part in the ongoing roulette lucky draw event to win up to $4000. Make sure not to miss out on this exciting opportunity to cheer for your favourite players.
Mark your calendars and prepare for an extraordinary time of rewards and tournaments as we celebrate the 4th Anniversary of Saint Seiya Awakening!
Roobet Launches "Roobet Picks" NFL Quiz Game with a $250K Crypto Jackpot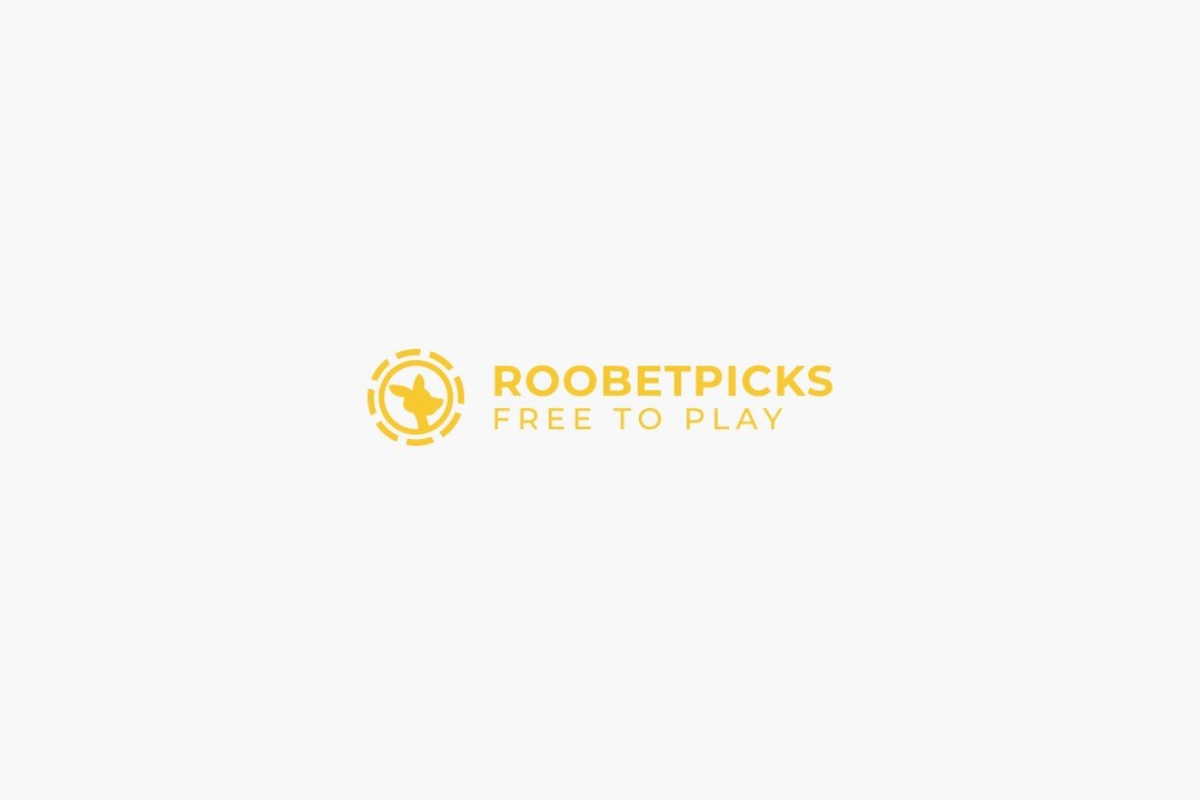 Roobet.fun, the pioneering entertainment brand and free-to-play social casino, is celebrating the launch of a brand new Roobet Picks game by offering fans a chance to win a $250,000 jackpot, paid out in crypto, on their new free-to-play sports-focused predictor quiz launching with weekly NFL challenges.
Roobet Picks is just the latest example of Roobet's unwavering commitment to its fans and players, offering multiple pathways to excitement and rewards. Available to most* NFL fans across the United States and worldwide, Roobet Picks provides a free-to-play weekly predictor quiz offering a maximum $250k jackpot, paid in crypto, to anyone who correctly guesses just eight multiple-choice questions correctly.
Participants who guess 8 questions correctly can win up to $250,000. True to Roobet's brand promise of helping the world explore crypto, the jackpot will be paid in Bitcoin, the world's most popular cryptocurrency.
Roobet.fun is the embodiment of the Roobet brand's aim to make crypto accessible for all – not just crypto enthusiasts – and empower connection through competition, building a community of like-minded sports enthusiasts to participate in their favorite sports in a whole new way.
Players can look forward to enjoying a variety of separate predictor quizzes on Roobet Picks, completely free, every day. Starting with American Football, Picks covers the biggest competitive sports in the world, ranging from the National Football League, the English Premier League, to esports and a Daily Game, with more leagues and competitions coming soon.
"Roobet.fun is our platform for launching more and more innovative ways for all fans from all corners of the world to hop in and have chances at amazing prizes, all completely free and with no risk, other than perhaps a bruised ego," said Roobet co-founder Matt Duea. "Launching the Roobet Picks Predictor Quiz gives every sports fan a little extra action on every game, with nothing to lose. And look out, Roobet.fun is adding even more ways to predict, play, and win every day."
Available now to most* fans in the US and worldwide, Roobet Picks is a free-to-play prediction platform where players will be eligible for millions in cash prizes, paid out in crypto. The game is available on Roobet.fun and uses a quiz-based approach where users answer eight questions about upcoming game outcomes and player performance. The more they get right, the higher their max potential cash reward.
*Roobet.fun is available in all US states and territories except Kentucky, Florida, New York, Washington and Nevada, and worldwide except the United Kingdom, Australia, North Korea, Ukraine, Romania, Serbia, India, Philippines, Malta, and Iran.
FBM® and FBMDS™ bring the spotlight to G2E Las Vegas with shining surprises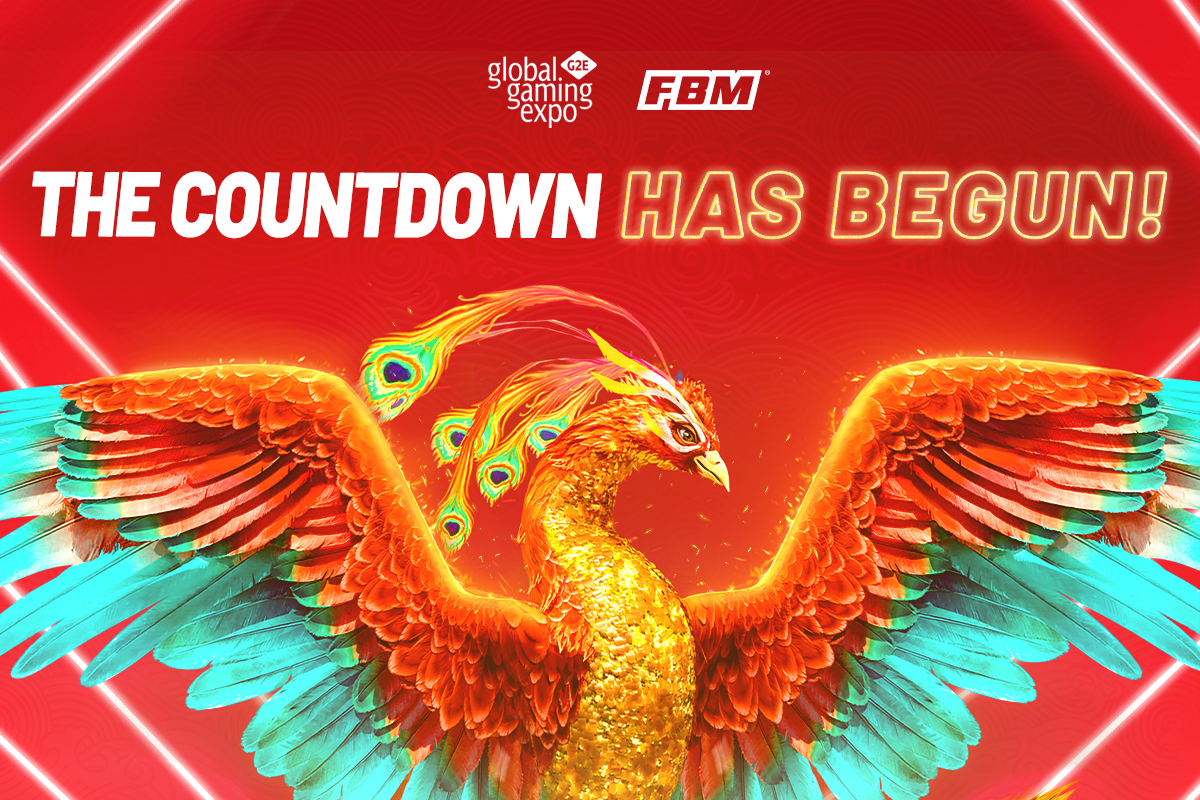 FBM® and FBMDS are ready to take the spotlight at G2E Las Vegas, from October 9th and 11th, by revealing resplendent novelties for both land-based and online casino universes in a captivating booth. The event visitors will have the opportunity to try a diverse portfolio of entertaining, innovative, and engaging games provided by a the FBM Group in a fantastic selection of cabinets and digital devices at Booth 2848.
Another stop of FBM's journey of expansion in the United States takes place at G2E Las Vegas. After turning on the lights in last year's edition, the FBM Group unlocks a new bright step on its gaming offer by bringing new products with eye-catching aesthetics and fantastic features to delight operators, players and casino industry agents attending the event.
For Vitor Francisco, Director at FBM, this international tradeshow has a special meaning: "We exhibit our products at G2E Las Vegas for several years, but this edition is different. We entered the US market in force this year, and this tradeshow is the pinnacle of a long-term strategy we carefully prepared to impact casino operators and players. We are thrilled with the new products we are about to reveal at G2E Las Vegas and confident this will be a new boost for the FBM's expansion plans, not only in this market but also in the global casino scene", mentions Vitor Francisco.

What products is FBM displaying?
In the land-based universe, FBM prepared a double surprise! The global gaming brand FBM has prepared an exciting launch of a new casino cabinet model, ready to impress and surprise casino attendees. Booth visitors will also have the chance to experience first-hand a new slots game product, debuting exclusively at the G2E Las Vegas backdrop. Both products will have all their details disclosed at G2E Las Vegas.
Besides this new offer, FBM brings a diverse slots portfolio composed of the Easy$Link®, Mythic Link®, FBM Spin & Win and Jí Hǎo Link titles. The world leader video bingo portfolio crafted by FBM will be represented by six titles of the Progressive Series collection with the rewarding power of Multipots.
For the online casino segment, FBMDS brings a strong and diverse selection of products with over 80 innovative and customized games. At the top of this diverse FBMDS portfolio are the world's leading video bingos such as Power Pick Lotto, Multi Mega®, Viva Mexico® or Plus 3®. The increasingly popular crash games are among the highlights of the FBM Group's digital offering with the lucrative trips of Champion Tales or the football magic of Multi Champion.
In the slots segment, the compelling crime story of the Golden Mystery pack is the headliner together with the customized Bailão Junino and the catchy Kingdom Gems® and Catch the Gold® games from the Easy$Link collection. The table games complete these sample of disruptive online casino products with the Top+Plus Blackjack, Baccarat and Banca Francesa in focus due to its intuitive, mobile-friendly and profitable gameplay.

A perfect opportunity to discover what's new and network
Once again, FBM and FBMDS prepared a seductive and welcoming booth where light takes a predominant role and favour smooth and pleasant gaming experiences to each visitor. G2E Las Vegas is one of the major events on the annual tradeshow calendar and the FBM Group is, once more, invested in dazzling casino gaming enthusiasts visiting the event from different parts of the globe, with a fantastic display of casino products for the physical and digital universes.
Stop by Booth 2848 to network with FBM and FBMDS' teams and be impressed by the industry leading-casino cabinets and thrilling gaming portfolios prepared for the event.