Gamers 8: The Land of Heroes concludes a record-breaking esports season as champions are crowned in eight weeks of action-packed tournaments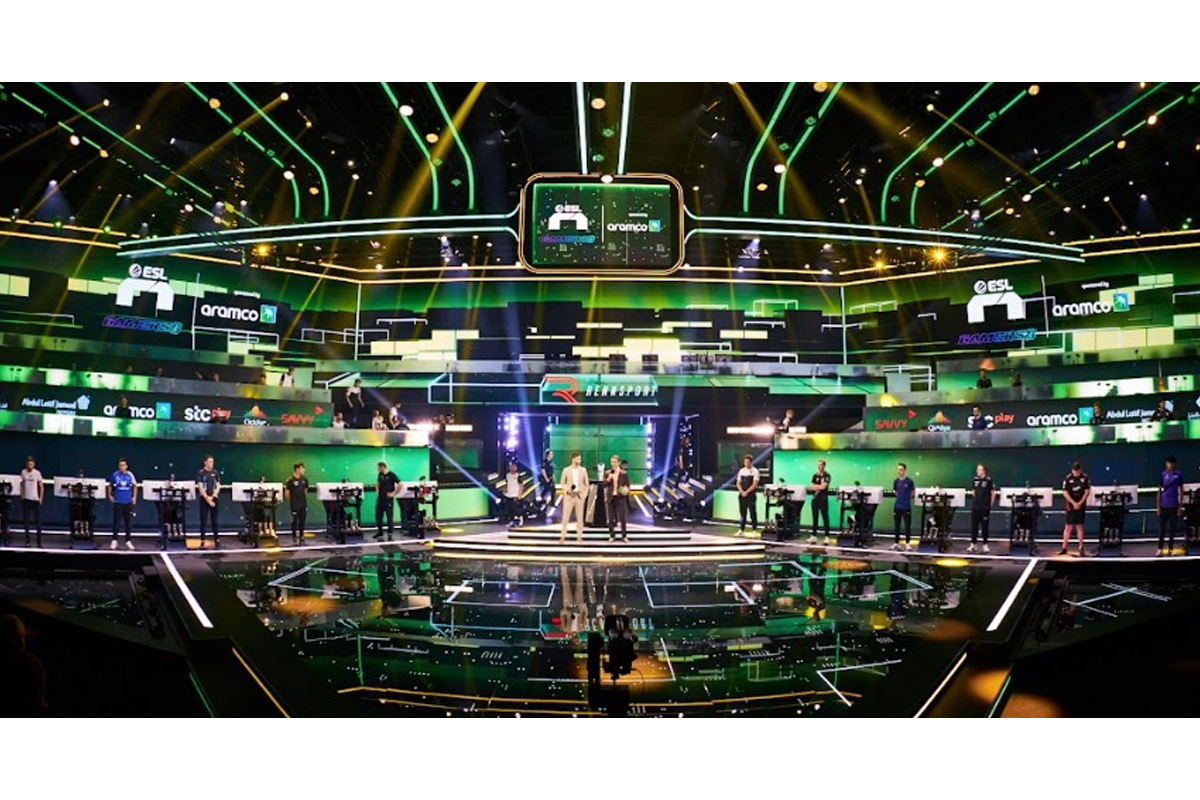 Reading Time:
2
minutes
Gamers8, the world's largest gaming and esports festival, wrapped up its second edition on Sunday with the final awards ceremony seeing Team Twisted Minds secure first place in Gamers8 Club Awards, bringing the curtain down on a thrilling season that began in July and went through August. Featuring a record-breaking prize pool of $45 million, thousands of visitors attended the festival in person and tuned in online to watch 16 elite esports tournaments from 13 top titles.
The festival transformed Boulevard Riyadh City into a gaming and entertainment paradise with epic venues, concerts, and activities and welcomed the best of the best across titles such as Dota 2, Rocket League, and FIFAe to do battle in front of fans lucky enough to be in attendance and streamed live across the globe. In the Dota 2 Riyadh Masters, Team Spirit defeated Team Liquid in the grand final to win first place and $5 million from the total $15 million prize pool. And in the Rocket League finals, Version 1 defeated Rule One in the grand final to take home $500k in prize money.
The Club Awards were presented as part of the Next World Forum's second edition, a forum gathering top minds in the gaming, entertainment, and esports industry, including Team Falcons founder Msdossary, Hollywood director Michael Bay, football legend Gareth Bale, ESL FACEIT Group Chairman Ralf Reichert, VSPO co-founder Danni Tang, and Twitch co-founder Kevin Lin. Team Vitality, Gaimin Gladiators, Team BDS, and overall winners Twisted Minds completed the top teams who earned the most points over several titles at Gamers8 and, therefore, took home a share of the $5 million prize pool. Rocket League caster Stax presented Twisted Minds with the trophy following an epic introduction featuring a performer on a robotic arm and a highlight package recapping each team's journey to the Gamers8 Club Awards.
Highlighting that its appeal didn't just extend to gaming, the festival also featured several musical performances, including concerts by Imagine Dragons, Alan Walker, and Metro Boomin, with the series of musical performances being concluded by an all-female lineup that included Iggy Azalea and DJ Soda, who entertained attendees throughout the event.
For more information on Gamers8, visit the official website and follow on Twitter.
LEC Introduces Sporting Financial Regulations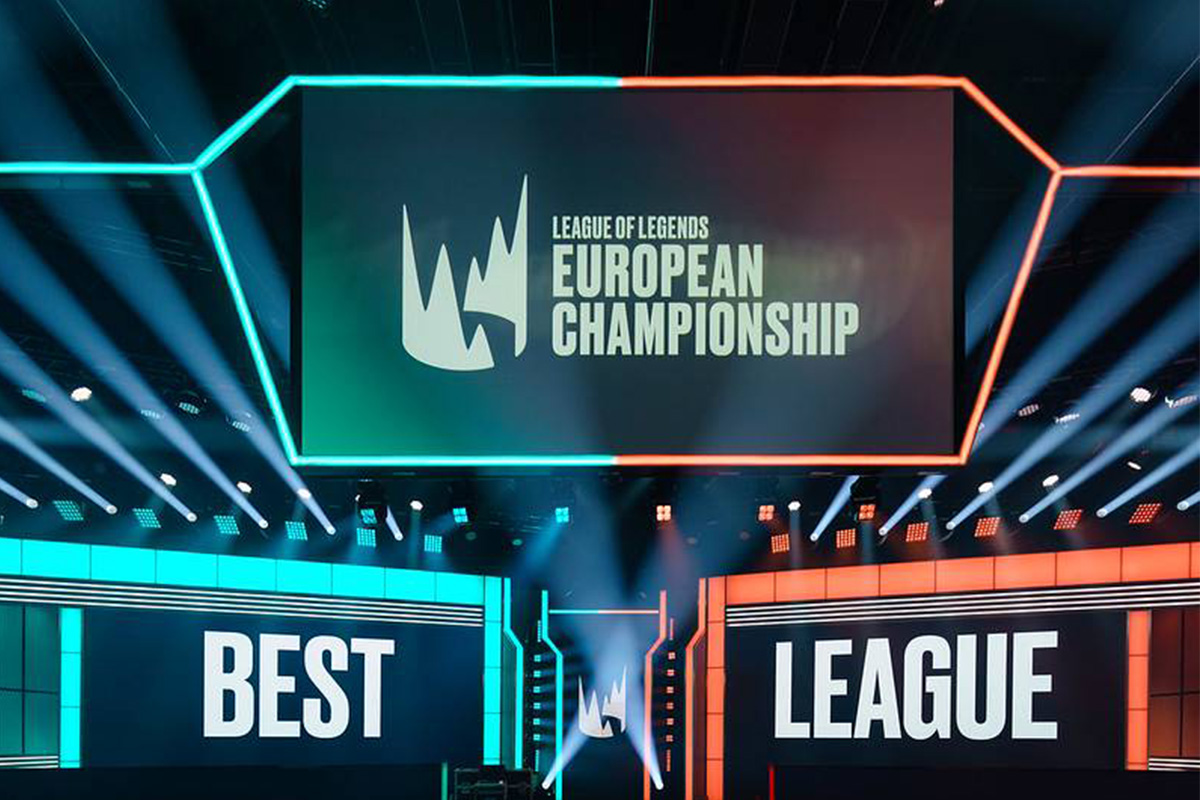 Reading Time:
2
minutes
To support the long-term financial stability and competitive balance of the LEC, the league is going to introduce new financial regulations – known as Sporting Financial Regulations (SFR) – for the start of the 2024 LoL Esports Season.
The LEC SFR will encourage teams to maintain the total sum of its five highest-paid player salaries below a certain threshold, with teams exceeding the threshold having to pay an excess fee (SFR Fee).
In doing so, the LEC seeks to create a financially sustainable environment for its pro players, partnered teams, and the league itself, allowing all parties to grow at a healthy and scalable pace, and protect the ecosystem from unsustainable spending practices. In addition, the framework will support the league by creating a better competitive balance and more engaging competition, further enhancing the experience for players and fans.
"In the current economic climate, we are dedicated more than ever to creating a sustainable future for our players, teams, and the LoL Esports ecosystem in EMEA as a whole. The LEC SFR, which will come into effect from the beginning of the 2024 Season, is one way in which we're continuing to work towards our goal of long-term financial sustainability. By doing this, we aim to encourage teams to operate more sustainable businesses to provide job security for players and ensure we serve our fans for decades to come," said Maximilian Peter Schmidt, Director of League of Legends Esports EMEA.
SFR will encourage each team to maintain the total sum of salaries (known as SFR Spend) paid to the top five highest-paid players in a team within a certain range. The range includes both an upper spending threshold (SFR Threshold) and a lower spending threshold (SFR Floor), with the lower spending threshold amounting to 50% of the SFR Threshold. Meanwhile, the SFR Threshold is calculated based on a number of considerations, including LEC player salaries, League Revenue Pool of the current and forecasted years, team financial data – such as revenue and expenses – and other market indicators. Teams that exceed the SFR Threshold will be imposed with an SFR Fee.
An exception will be made to teams if a player enters into a contract with the team either during or before the end of the 2023 LEC Season Finals. In this instance, the SFR Spend will be reduced by one-fifth of the SFR Threshold or the actual salary amount; whichever is lower.
The policy will be introduced starting from the 2024 LEC Global Contract Start Date (21 November 2023), with the first cycle running until the 2024 LEC Global Contract End Date (18 November 2024).
Evil Geniuses and Thunderpick Expand Partnership with Sponsorship of Dota 2 Team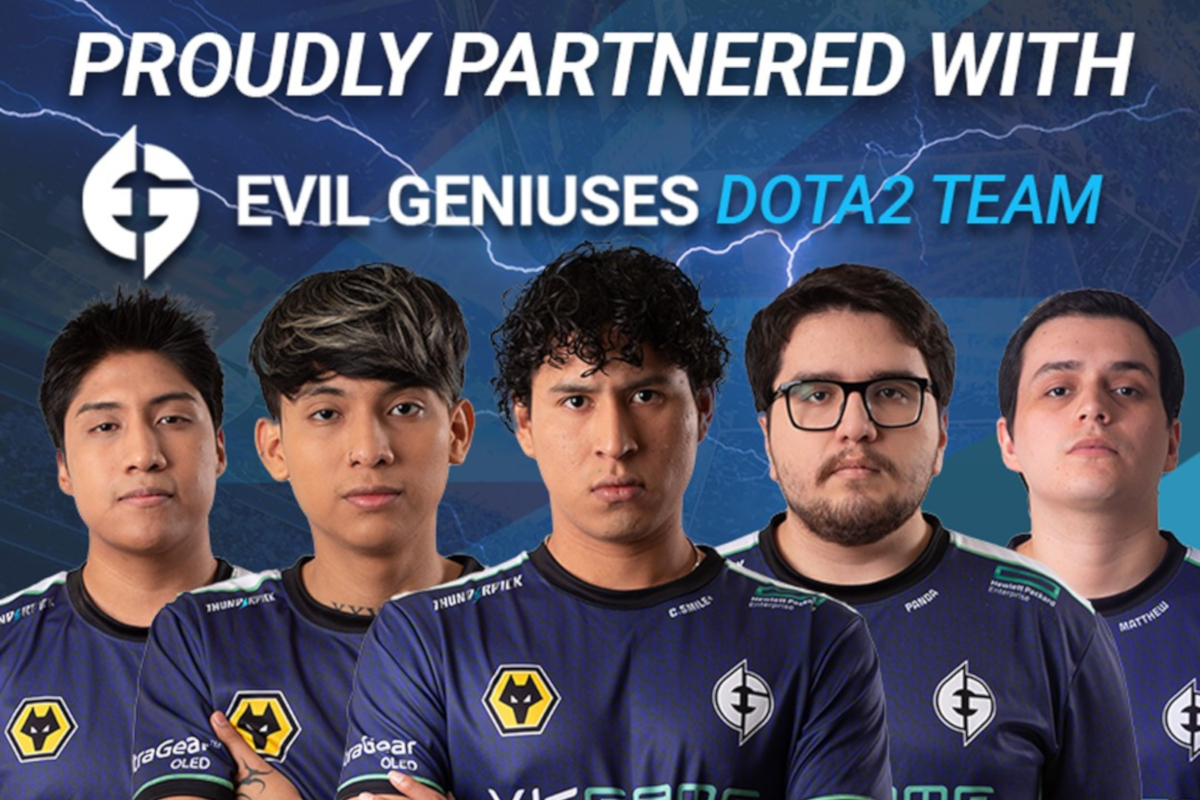 Today, Evil Geniuses, a leading global entertainment and eSports organization, announced an expansion of its partnership with Thunderpick, the leading online crypto betting platform made by eSports fans for eSports fans. With this expansion, Thunderpick signs on as a partner of the Evil Geniuses' Dota 2 team, reflecting Thunderpick's continued investment in supporting the global growth of eSports.
Evil Geniuses' current Dota 2 roster joined the team in late-2022 following The International 11 and is composed of players previously from other top Dota 2 teams in South America. The establishment of this team marked Evil Geniuses' first foray into South American eSports as the team and its staffers come from various countries in South America.
The Evil Geniuses Dota team has accomplished great results so far in 2023, including:
First Place – DPC SA 2023 Tour #3: Division 1
Fourth Place – ESL One Berlin Major 2023
The first South American team to finish in the top four at a Dota 2 Major tournament during the DPC circuit.
"We've been so happy with Thunderpick as our presenting partner on the Counterstrike side and are thrilled to harness this support for our Dota 2 team," the Head of Global Partnerships for Evil Geniuses, Leonard Edwards, said. "This collaboration has been mission-aligned from the start to bring eSports experiences to wider audiences and support players. Its expansion reflects the continued shared vision and investment from both our organizations to advance the success of eSports on a global scale."
"Being a part of Evil Geniuses' eSports journey has been incredibly rewarding and we're ready to take our partnership to the next level and help drive the growth of eSports around the world," the Head of Strategy for Thunderpick, Kelly Sanders, said. "We're excited to extend our support to this team's pursuit of excellence in the competitive world of Dota 2, investing not only in the players, but also in the fans whose passion for eSports fuels our own."
In celebration of this partnership, players and fans can look forward to exclusive team content, fan experiences and so much more as the team gets ready for The International 12 Dota 2 world championship this October.
To learn more about Evil Geniuses, visit http:// EvilGeniuses.gg. For more information on Thunderpick, visit http:// Thunderpick.io.
SIS Launches eSports Products with Betsafe in Colorado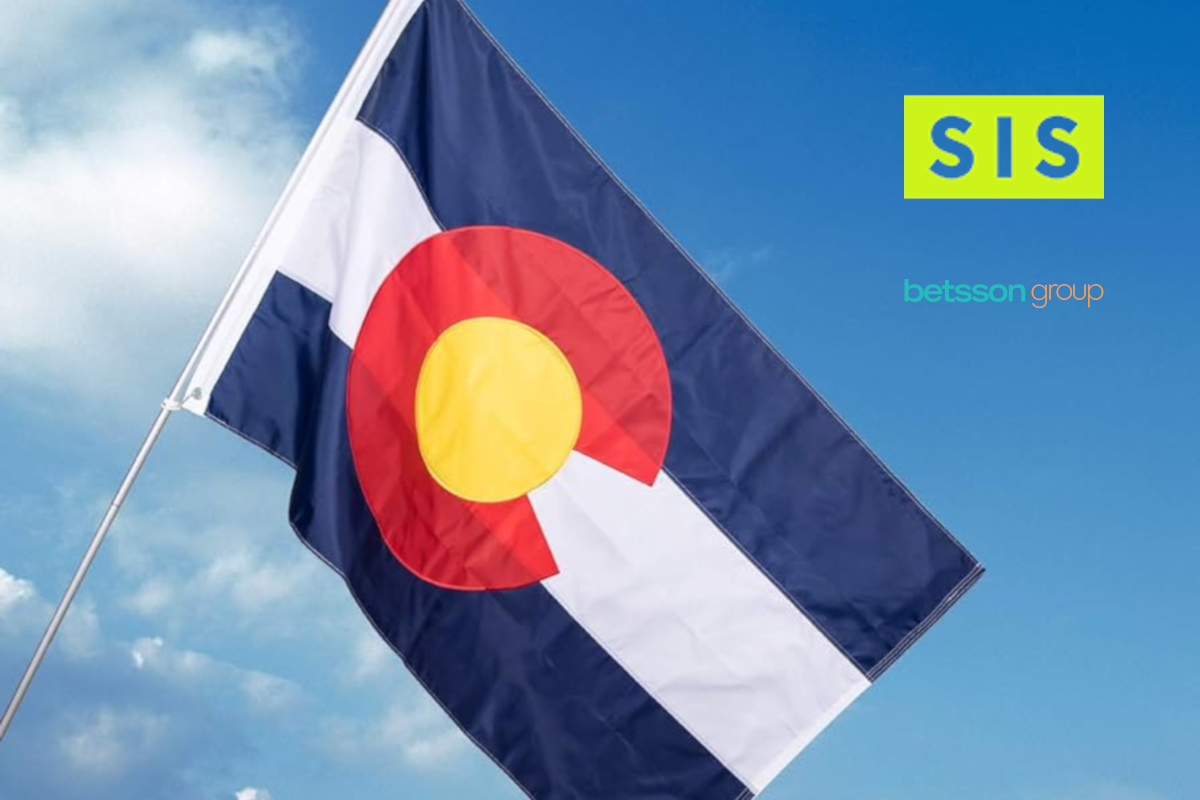 SIS Content Services, part of SIS (Sports Information Services) Group, the leading global multi-content supplier of 24/7 live betting services, has launched its H2H Global Gaming League product on the Betsafe Colorado mobile sportsbook app with round-the-clock esoccer and ebasketball competitive gaming events.
SIS' non-tournament eSports product provides a full end-to-end solution with integrity at its core and is proven to deliver superior margins around the clock, adding as much as 10% in value to sportsbooks.
Colorado has proven to be a high-performing state in the United States, generating over US$12.8 billion in sports betting wagers since legalization in May 2020, resulting in over $850 million in gross sports betting revenue.
SIS' eSports products are currently live in New Jersey and Colorado and this latest launch with Betsafe, Betsson Group's Colorado-facing brand, enhances SIS' reputation as a leading supplier in the eSports betting space, widening the audience that can engage with its content.
The highly competitive games are produced entirely in-house from SIS' self-contained gaming studios based in the United Kingdom. SIS' eSports competitive gaming products feature ultra-low (sub-second) latency live streaming, visible ESIC-trained integrity referees for every game, live caster commentary and on-screen graphics with unique betting prompts to maximize engagement.
"We have enjoyed a great partnership with SIS and to bring esoccer and ebasketball to the Betsafe audience in Colorado is another big step in our relationship as we deliver more content that will drive engagement and enhance the overall betting experience for our bettors," the Head of Sportsbook for Betsson US, David Senior, said.
"Our comprehensive competitive gaming products elevate the eSports betting experience and we are thrilled to bring our content to more bettors in Colorado," the Vice-President for SIS Content Services, Michele Fischer, said. "This launch contributes to SIS' expanding footprint in the United States market."
"We are pleased to see the growth of our eSports product with this latest launch in Colorado," the Chief Executive for SIS and President for SIS Content Services, Richard Ames, said. "We continue to make steady progress in North America and this latest deal showcases our ability to provide bettors with engaging content and further enhances our relationship with our valued long-term partner, Betsson Group."