Game Changers: A Roundtable on the eSports Revolution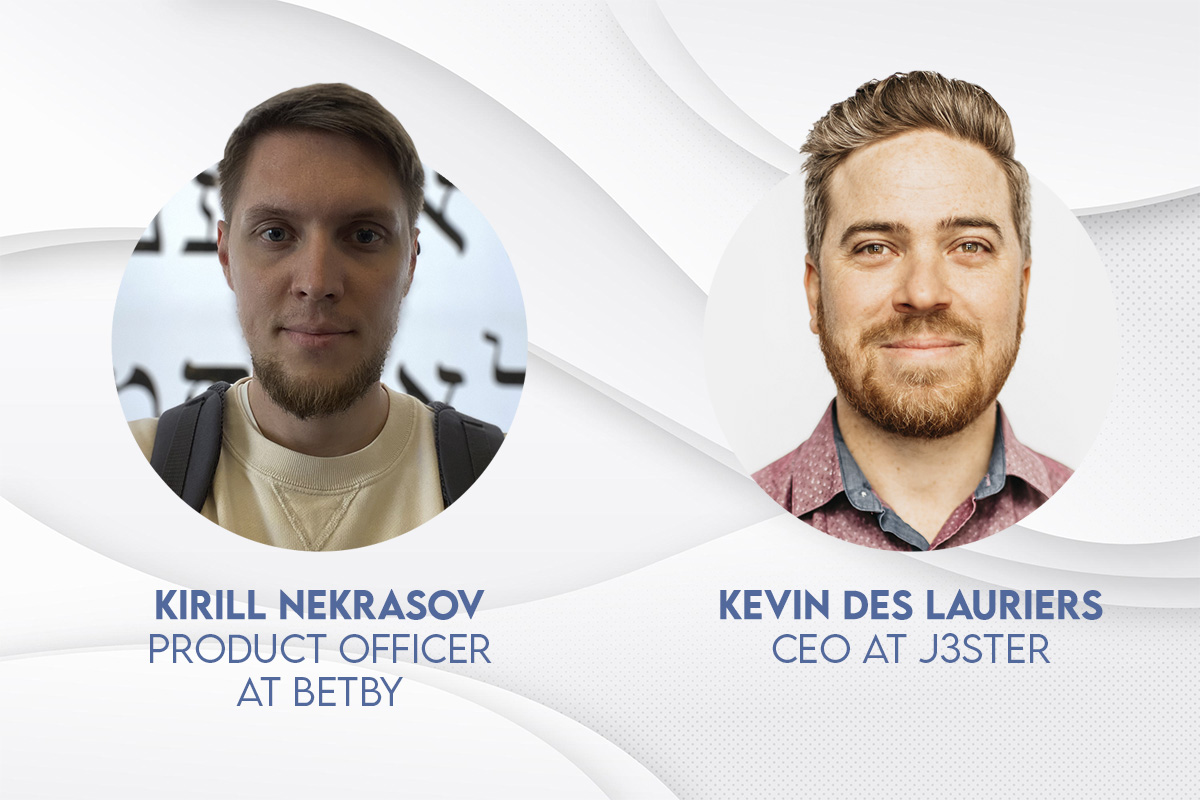 Reading Time:
6
minutes
Over the last decade, a significant cultural shift has occurred in the entertainment industry. Esports, the organized and competitive form of video gaming, has gone from a fringe interest to a global sensation, captivating millions of fans and bringing in billions of dollars in revenue. This rapid rise has not only transformed gaming from a casual hobby to a legitimate profession but has also firmly established itself in mainstream culture, challenging traditional sports and revolutionizing the entertainment industry as a whole.
Esports, short for electronic sports, has evolved into a flourishing industry encompassing competitive gaming, live events, sponsorships, media coverage, and an ever-growing fan base. As technology advances, so does the potential for esports to redefine what it means to be a spectator and participant in the world of sports and entertainment. With a structure that mirrors traditional sports leagues, including professional teams, star players, and devoted fan communities, esports has become an influential force, making a significant impact on the gaming world and broader society.
For this roundtable, European Gaming spoke to Kevin des Lauriers, CEO at J3STER, and Kirill Nekrasov, Product Officer at BETBY to delve deeper into the rise of esports, examining the factors behind its explosive growth, the influence it wields across various industries and the exciting possibilities that lie on the horizon. By understanding the transformative power of esports and the remarkable journey it has undertaken thus far, we gain insights into a phenomenon that continues to reshape entertainment, challenge societal norms, and captivate a generation of enthusiasts.
How is the rise of esports changing the way people interact with games?
KDL: Globally, we're seeing a big increase in arenas being built specifically to draw in fans of esports. We're also seeing a rise in LAN events across the world, with competitive and even casual players now putting together teams in order to get involved. Smaller sponsors are putting on more tournaments, and there seems to be a plethora of new leagues being created for any and every game imaginable – not just the usual titles, such as Warzone and League of Legends.
KN: There is a vast increase in viewers who passionately follow certain teams and particular disciplines within esports, whether that be soccer, ebasketball or any other sport that they like. This engagement ultimately acts as the spark for viewers to become participants, following in the footsteps of their favourite esports players, getting involved at an amateur level and engaging with the esports that they enjoy most.
Influencers are often the faces of esports. What impact do these figures have on the industry?
KDL: In the industry, we're in an interesting spot where influencers currently have a lot of power. Prominent players can discover and highlight exploits in games, effectively pushing game publishers to release patches and fixes more frequently. These publishers are also clamouring to release new features to keep these influencers happy and engaged, otherwise they risk them moving on to the next big thing.
There are armies of community managers working with game publishers, ready to provide influencers with gifts such as giveaway items for their fans, card packs, in-game content such as skins and more. Winning these influencers over is a surefire way to garner a positive reception in the esports sphere.
KN: In many industries, influencers are becoming more high-profile, garnering trust amongst audiences and shaping trends. These people within the esports industry are no different, whether they are players who were already in the public eye, or streamers who have amassed an organic following. However, the impact of these figures can both be positive and negative.
If influencers enter the world of esports solely to generate quick success and garner hype, without having an esports background or a noticeable passion, then this can have a negative impact on the long-term development of the industry. If they do not enjoy the content, or understand the complexities and depth of esports, passionate fans will see through this attempt to engage with them and be turned away.
This can reduce the quality of new entrants. Some may also use their popularity to promote products or events that do not align with the values and needs of the esports community. This can also create a negative perception among fans.
Following that, what is the main appeal for both players and influencers to get involved in esports?
KDL: Most influencers are pros (or ex-pros), which effectively makes this relationship analogous to the classic sports commentators. They educate us on how good these "new players" are, and what we can strive to become – or simply admire from afar.
However, pro esports players arguably aren't as well-known today as the players we grew up with in classic sports. Some influencers host watch parties of big esports events, helping their fans to understand a little bit more about the teams and their players, which opens it up further for newcomers to get involved.
KN: Doing something you love and are passionate about, and competing at a competitive level cannot be underestimated. Entering esports, whether as a participant or influencer, should be a long-term commitment rather than just a temporary one. The esports community is incredibly passionate and this is a key selling point to getting involved, to be surrounded by like-minded people who care about the industry.
Being fully committed can bring a long-term career, and being able to participate in professional competitions, and potentially creating your own brand and personality that generates a following.
In your own opinion, how do you think you're pushing innovation within the esports industry?
KDL: On paper, J3STER is everything that Twitch influencers and viewers can wish for – community, engagement and monetization. We focus on creating lines for each influencer based on their match data, with the odds generated being unique to that influencer and their community.
Our mission is to increase the influencer's ability to monetize without requiring any further work. J3STER does all of the work through seamless API integrations. Influencers can sign up through their Twitch account, connect their game data through our publisher API connections, and then send the link out to their viewers. This process can be completed in less than one minute.
For viewers, they have an alternative to tipping through Twitch streams, as each bet placed through J3STER gives the viewer the opportunity to tip the streamer directly. Of course, when there's a bet on the line, each viewer is much more engaged in the outcome of the influencer's match.
KN: BETBY has been actively innovating the esports industry since its inception. We started our journey in esports with the Betby.Games project, which is a unique opportunity for bettors to wager on the most popular esports disciplines, providing 24/7 availability, and minimising human error.
Something which is a big bonus to our brand is our trading department, with many being esports fans themselves. Because of this, they are actively searching for new and unique markets and tournaments for our brand to be involved with, and expanding our offering. BETBY was the first company to offer its customers markets on the Pokémon UNITE Championship, Team Fortress 2 and Trackmania.
Of the latest product releases, it is worth highlighting our Betbuilder, which allows you to make combo bets within a single match, and which has already gained recognition among esports fans thanks to the exciting nature of these types of bets.
What are your predictions for the future of esports?
KDL: The eyes on esports have now reached the point where marketers simply cannot resist or oppose it any longer. I believe that, within the next five years, we'll have more people tune in to watch a major esports competition than will tune into the Superbowl.
It's also absolutely plausible that esports will very soon have the same energy behind it that the World Cup has – but this will require influencers with the necessary reach and power. Also, which game will headline? Will it be League of Legends, one of the biggest and longest-standing esports games, or perhaps Counter-Strike? Call of Duty is also another contender, as its recent huge rise in popularity is notable.
If the legions of gamers and influencers within the esports industry cannot decide on a headlining game – in order to give esports an 'identity' – everything will continue to be grouped under the umbrella of 'esports', which could diminish its potential. Evolution is necessary, and I believe it'll happen very quickly.
KN: The esports industry will certainly continue to grow and become even more professional. In the context of betting, this will mean a transition to a more professional relationship between market participants, whether it is obtaining broadcast rights or using data.
For spectators and fans of esports, the events will become more exciting as participation increases. We are also seeing a strong development in production standards from tournament to tournament, and this is really incredible to see. In addition, I personally expect an active expansion of esports on mobile devices which will widen the audience and will also help the emergence of a couple of exciting new disciplines in the industry.
QUEEN ELIZABETH OLYMPIC PARK, THE UK'S HOME OF ESPORTS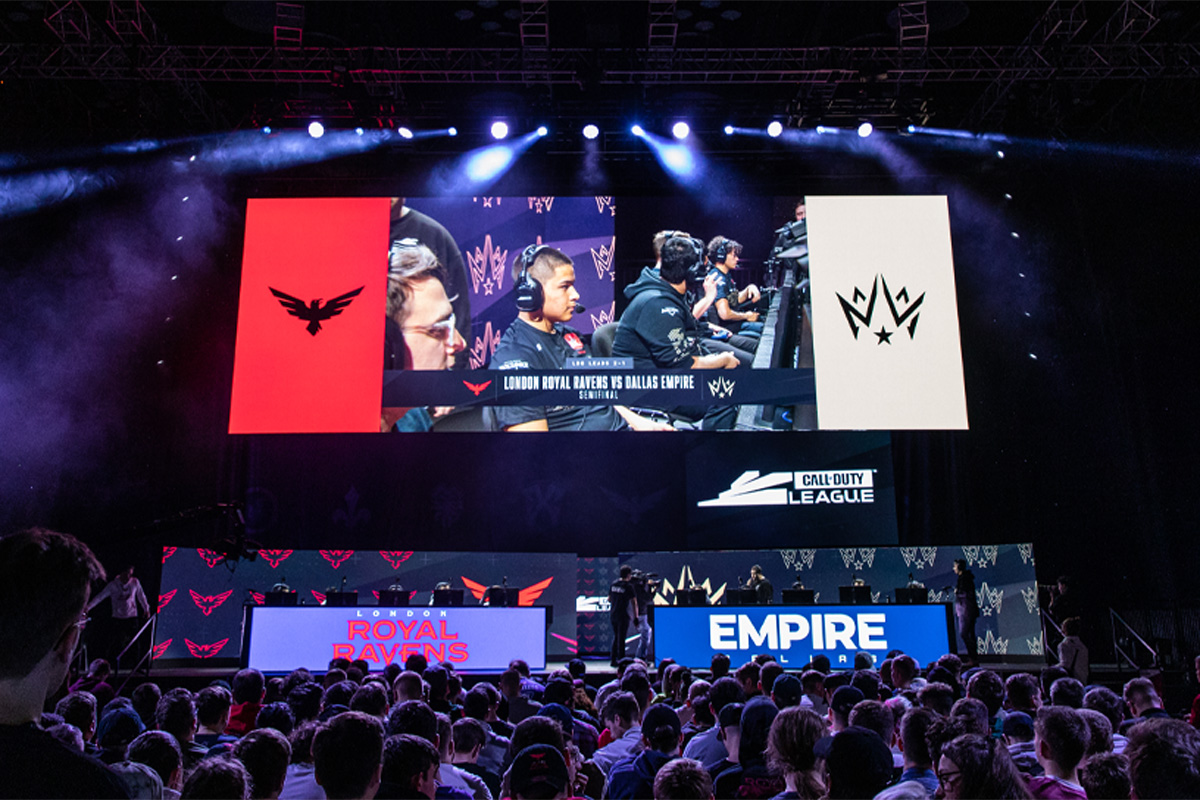 Reading Time:
3
minutes
Queen Elizabeth Olympic Park is fast becoming the home of esports in the UK, with its premier esports arena, Copper Box Arena, at the centre of this rapidly growing industry as it welcomes the World Series of Warzone Global Finals.
London's third largest arena has already hosted major esports tournaments featuring popular games such as Apex Legends, League of Legends (LoL Esports), Gran Turismo, among many others, drawing in avid esports fans from all over the world.
Queen Elizabeth Olympic Park welcomes esports tournament World Series of Warzone Global Finals.
The leading innovation campus, Here East, on Queen Elizabeth Olympic Park, is now home to a thriving esports community and promoter Esports Engine.
The global games market has more than doubled in value from $70.6Bn in 2012 to $180.1Bn in 2021.
Hub of esports education with courses at Staffordshire University London based at Here East and College of Esports at Lee Valley VeloPark.
Copper Box Arena, managed by GLL, a charitable social enterprise and worker-owned cooperative, operating under the community-brand, Better will welcome the World Series of Warzone Global Finals on Saturday 16th September.
The world's best Warzone players will battle it out live for a staggering $600,000 in prize money. The event will even include the iconic Solo Yolo event, which will see 150 Warzone demons go rogue, battling it out individually for a chance to claim the crown and a whopping $100,000 prize for the last player standing.
The last CoD event in London was back in 2020 when the London Royal Ravens held some of their electrifying home matches at Copper Box Arena.
The 7,500 seater arena's flexibility enables it to accommodate the diverse event set-ups different esports events require from a full auditorium, to accommodating event and expo combined, from end stage to centre stage to projection onto the field of play itself.
The Mayor of London, Sadiq Khan, said: "Queen Elizabeth Olympic Park is a global leader in esports. The Park is harnessing this growing industry, becoming a hub for skills training and jobs in the sector, and helping to create a better, more prosperous London for all. The eyes of the gaming world will be on the Copper Box Arena this week, as tens of thousands of visitors take part in the exciting programme of events, with millions more joining in online."
Lyn Garner, Chief Executive of the London Legacy Development Corporation, said: "It's fantastic to be welcoming another esports event to the Copper Box Arena which has established itself as the capital's prime esports venue. The esports cluster evolving here on Queen Elizabeth Olympic Park drives huge opportunities for learning and jobs and makes a major contribution to the economy."
Gavin Poole, CEO of Here East, said: "It is wonderful to see the Queen Elizabeth Olympic Park's transformation into a vibrant hub for the esports community.  Home to world-class tech companies, leading educational institutions and creative businesses, Here East has long supported innovation in the gaming industry.  We are thrilled to be at the forefront of this rapidly evolving sector, solidifying East London's reputation as the leading destination for esports in the UK."
Stuart Hutchison, General Manager at Copper Box Arena, said: "We're immensely proud to be part of the emergence of esports. Copper Box Arena is rapidly becoming the home of esports in the UK after hosting huge tournaments such as League of Legends and Apex Legends already this year. We are now excited to be bringing yet another high-profile game to life in Call of Duty Warzone."
Esports has garnered immense popularity, with viewership for events rivalling that of traditional sports, and the park is at the forefront of embracing this global phenomenon. As esports continues to capture the hearts of many, Queen Elizabeth Olympic Park is positioning itself as a leading destination for esports in the UK, offering a dynamic and cutting-edge environment for esports tournaments, athletes, and fans alike.
XFINITY ANNOUNCED AS OFFICIAL SUPPORTING PARTNER OF THE ESPORTS AWARDS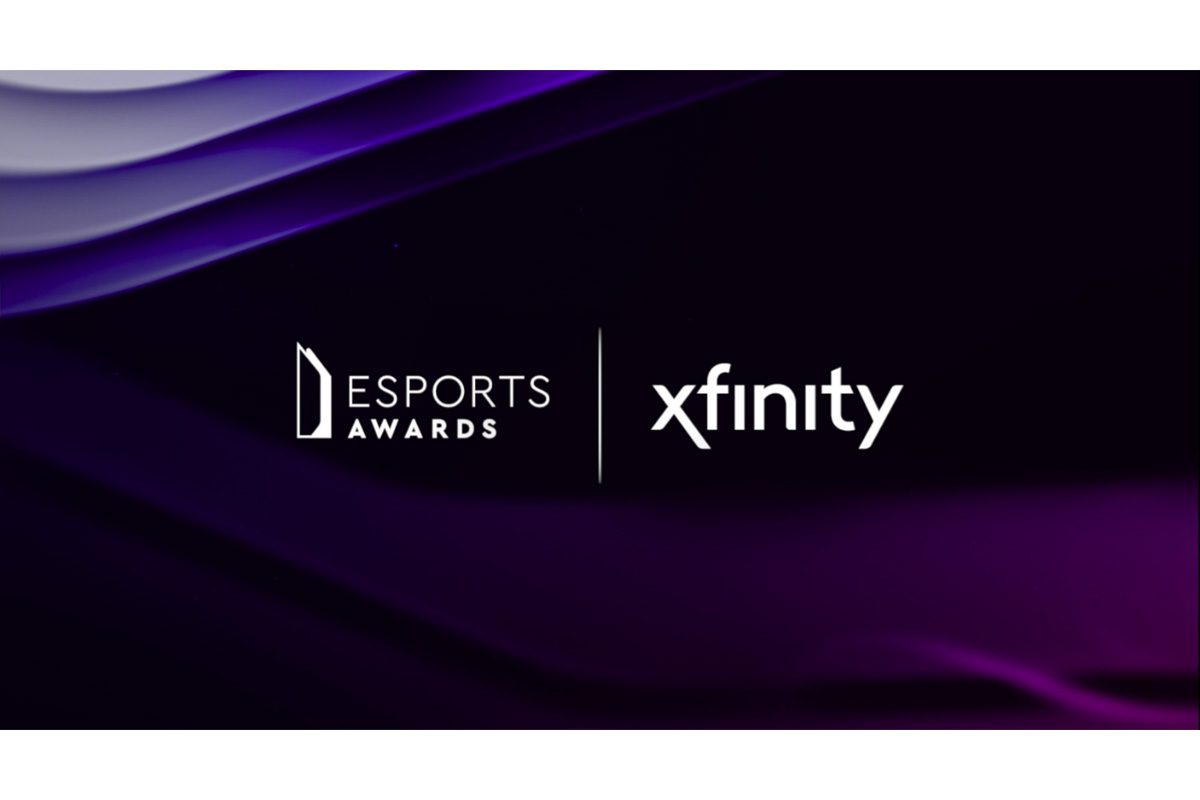 The Esports Awards are the most prestigious night on the esports calendar. Xfinity is now its Official Supporting Partner. This exciting partnership between the United States' largest Internet provider and the premier platform for recognition in esports excellence and highlights the growing significance of esports on a global scale.
As part of the partnership, Xfinity will present the Esports Content Creator of the Year award during the main ceremony at Zouk Las Vegas on November 30th. This year, the Esports Awards and Xfinity are offering the Ultimate VIP Esports Awards Experience. This initiative through Xfinity Rewards- Xfinity's free customer appreciation program – aims to reward passionate esports fans with a once-in-a-lifetime opportunity to attend the Esports Awards ceremony as VIP guests, sharing the spotlight with their favourite influencers and celebrities.
"This partnership with Xfinity represents a significant milestone for the Esports Awards." said Mike Ashford, CEO of the Esports Awards "Xfinity's dedication to innovation and the esports community aligns perfectly with our mission to celebrate the incredible talents and achievements within the industry."
Mark Cruz, Senior Director of Brand Partnerships at Xfinity, commented "As one of the premier industry events, the Esports Awards are the perfect partner to help reinforce how we deliver the best gaming experience on the Xfinity 10G Network. We're excited to continue to fuel the next generation of gamers, keeping them connected to their online communities."
The Esports Awards' goal of elevating the esports industry aligns seamlessly with Xfinity Internet's commitment to providing gamers with the ultimate experience. The Xfinity 10GNetwork stands as the pinnacle of Internet service for gamers, boasting unrivalled reliability, capacity, and low latency.
However, the commitment to excellence doesn't end there. Xfinity is continually at the forefront of innovation, with plans to further enhance the Xfinity 10G Network in the coming months, making it even smarter, faster, and more reliable. Their plans for multi-gig symmetrical speeds and ground breaking ultra-low latency features will reshape the gaming experience, making it the Internet provider of choice for players who are serious about what they love.
The 2022 Esports Awards ceremony, held at Resorts World Las Vegas, was a monumental event attended by some of the biggest names in esports and beyond, including PUBG MOBILE, LOUD, and Matthew 'Nadeshot' Haag, who were honored with awards. The 2022 Esports Awards campaign also achieved remarkable milestones, with over 17 million total viewers, 115 million impressions, and 10 million votes cast.
Key dates include:
20th September: Pro and On-Air nominees reveal
13th – 20th November: Turbo voting period–votes are worth double
20th November: Voting closes on all categories but 3
25th November: Voting closes for Esports PC Player, Esports Organisation and Esports Team of the Year
27th & 28th November: Inaugural Scholars
29th & 30th November: Esports Awards 2023
Unveiling the Ultimate Gaming Showdown: Stryda and Riot Games Present the Valorant Nordic Clash Championship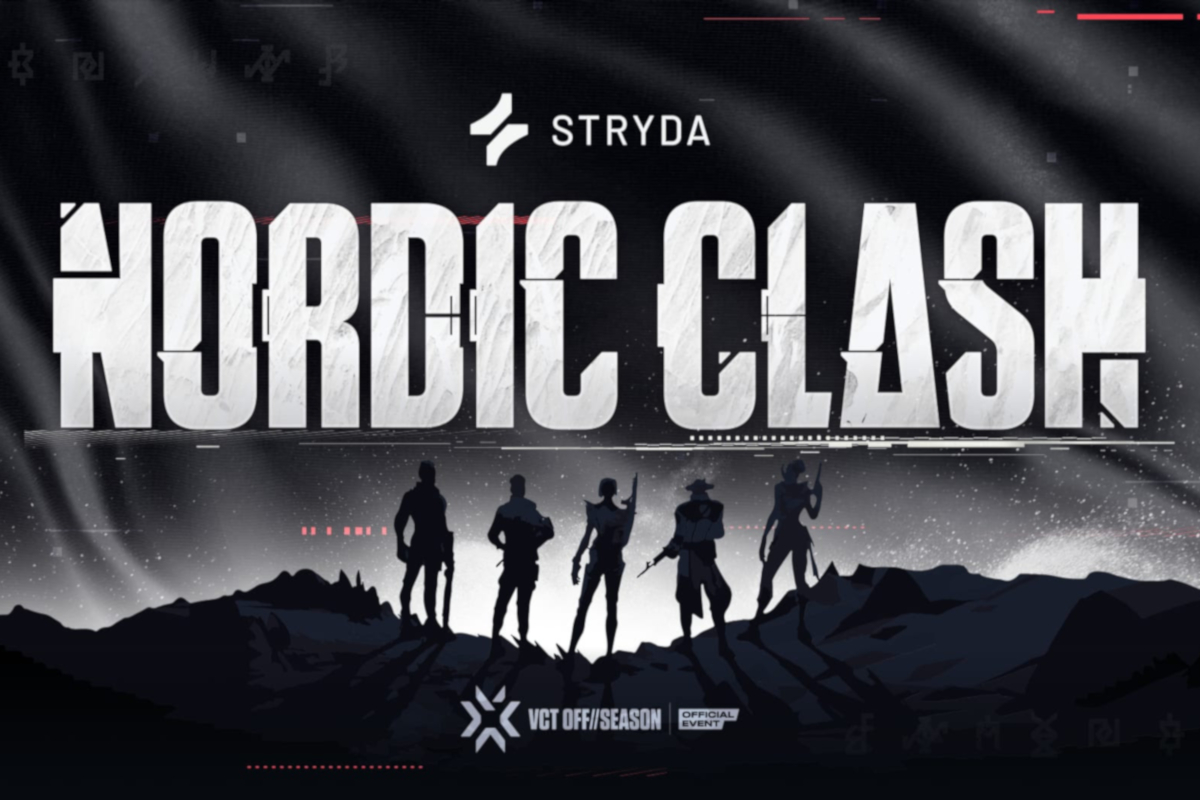 Reading Time:
2
minutes
eSports powerhouse Stryda has again joined forces with Riot Games to announce the Stryda Valorant Nordic Clash championship. This much-anticipated tournament calls on gamers of all levels to showcase their skills against one another across the Nordic region.
Commencing in October and culminating in a nail-biting grand finale in December, the Stryda Valorant Nordic Clash tournament promises an extraordinary display of skill, strategy and intensity. This collaboration serves as a testament to the unrelenting commitment of both Stryda and Riot Games to elevate and celebrate the talents of eSports players.
New Addition: Clan Events
At the same time as unveiling the Stryda Valorant Nordic Clash, Stryda is thrilled to present a revolutionary addition to its platform, Clan Events. Launched this week, Clan Events offers a fresh and engaging competition format that not only provides users with a new level of activity but also serves as a way to qualify for the upcoming Stryda Nordic Clash. Clan Events centres around collaborative team play; members must unite their skills to accumulate points. The primary objective is for clan members to team up as a party of five (a 5-stack) and play Valorant matches. Victory earns the clan one point while a defeat results in losing one point. Clans then compete based on their accumulated points, vying for the top spot on the leaderboard.
Distinctive Features of Clan Events
Unlike Stryda's existing competition format, Ladders, Clan Events boasts distinct characteristics that set it apart:
Free participation: Engaging in Clan Events comes at no cost, ensuring accessibility for all users.
Collective play: Clan Events emphasize collaborative play, requiring a team of five clan members to participate in each match.
Unique scoring system: The scoring system is tailored exclusively to Clan Events, enhancing the competitive dynamics and fostering strategic gameplay.
This innovative addition not only widens the horizons for eSports enthusiasts but also introduces a new way for clans to prove their strength on the gaming stage.