INSIDE QUANTUM GAMING'S STRATEGIC PARTNERSHIP WITH JAPAN SOLUTIONS: EMPOWERING SUCCESS IN THE JAPANESE MARKET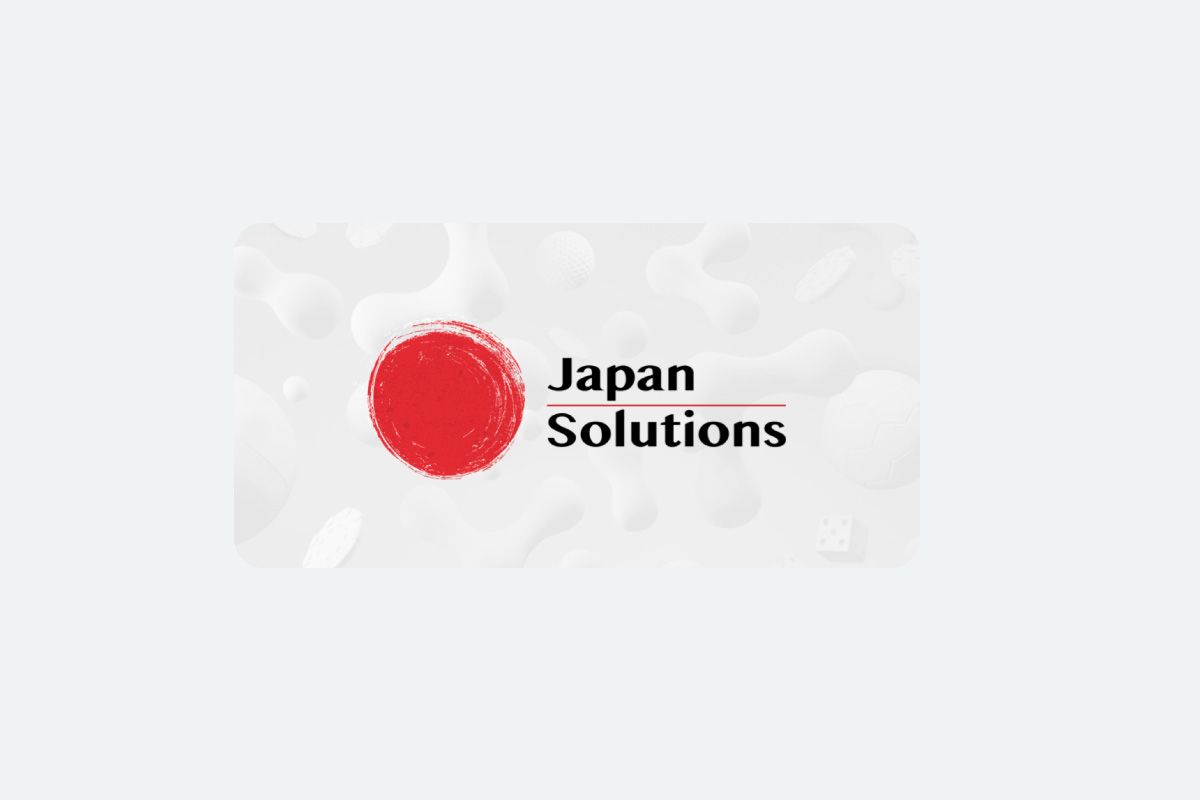 Reading Time:
3
minutes
Quantum Gaming, a trailblazing platform provider with a global footprint, is thrilled to announce its strategic partnership with Japan Solutions, a consortium of specialized service companies dedicated to navigating the intricate landscape of the Japanese market.
This collaboration marks a significant milestone in Quantum Gaming's expansion strategy, propelling it towards unparalleled success in one of the most unique and challenging markets in the world.
CRACKING THE CODE OF JAPAN'S MARKET COMPLEXITY
Japan's market is a complex labyrinth, rich with distinct cultural nuances and deeply ingrained societal values that set it apart from the rest of the world. For years, companies from all corners of the globe have struggled to decipher the code to effectively penetrate this enigmatic market. Recognizing the complexities, Quantum Gaming has joined forces with Japan Solutions, an alliance forged to bridge the gap between global innovation and Japan's traditional values.
A COMPREHENSIVE APPROACH FOR UNPRECEDENTED SUCCESS
Japan Solutions brings together a consortium of industry leaders, each an expert in a vital sector for conquering the Japanese market. With the combined prowess of a Game provider, a Payment solution provider, a Marketing service provider, and a Consulting service provider, Quantum Gaming provides access to an unrivaled arsenal of resources and expertise.
Here's some more information about each of the indispensable parts that make up Japan Solutions:
SEAMLESS PAYMENTS WITH TIGER PAY
When it comes to conquering the intricacies of Japanese payment systems, Tiger Pay is your answer. Our fast, easy, and secure payment solution empowers merchants and brands to seamlessly manage multiple currencies within a single account. With Tiger Pay at your side, you can effortlessly connect with iGaming users, enhancing user experiences while streamlining financial transactions.
GAMING EXCELLENCE WITH TIGER GAMES
Unlock the true potential of the Japanese gaming market with Tiger Games. Their portfolio offers a curated selection of the best games tailored specifically for the Japanese audience. With a single integration through API, you gain access to a comprehensive collection of handpicked games that can be seamlessly integrated into your platform. Their gaming expertise ensures your offering resonates with the unique preferences of the Japanese gaming community.
NAVIGATING JAPANESE MEDIA WITH WINDSTORM MEDIA
Windstorm Media is an international media agency that specializes in Japanese media marketing, all based in Europe to cater to European clients. With deep-rooted knowledge of both cultures, they bridge the gap between Japan and Europe, enabling you to effectively communicate your brand's message in ways that resonate with both audiences.
EFFORTLESS BANKING SOLUTIONS WITH TIGER GATEWAY AND TIGER PAY
Make banking an easy endeavor with Tiger Gateway. Their streamlined banking solutions remove the complexity from financial transactions, ensuring that your operations run smoothly. Whether it's managing payments, withdrawals, or other financial processes, Tiger Gateway simplifies the banking aspect of your business, freeing you up to focus on what truly matters.
Tigerpay is also Japan Solutions cryptocurrency and currency e-wallet. Tigerpay offers an efficient and streamlined digital asset platform, which simplifies intricate international bank transfers and payment processes, along with the management of transaction history.
WHAT TO EXPECT FROM QUANTUM GAMING'S PARTNERSHIP WITH JAPAN SOLUTIONS
"Japan has always presented a unique challenge for businesses due to its cultural intricacies and distinctive business landscape," said Oliver De Bono, CEO of Quantum Gaming. "Our partnership with Japan Solutions is a strategic move aimed at not just navigating these challenges, but harnessing them to our advantage. We're excited to leverage their specialized knowledge to ensure Quantum Gaming's offerings resonate with Japanese consumers in meaningful and authentic ways."
The collaboration between Quantum Gaming and Japan Solutions promises to provide a leg up in the Japanese market by delivering the most suitable structural advantages. This partnership is a testament to Quantum Gaming's commitment to not only meeting market demands but also understanding and respecting the cultural foundations that underpin business success in Japan.
For those seeking to explore the endless possibilities that the Japanese market holds, Quantum Gaming's collaboration with Japan Solutions opens doors to a realm of insights, opportunities, and tailored solutions.
If you're ready to elevate your online gambling presence in Japan and tap into its immense potential, get in touch with us at www.quantumgaming.com and we'll introduce you to a whole new world of iGaming possibilities in Asia!
PAGCOR Licensees Give PHP60-M for New VMMC Wing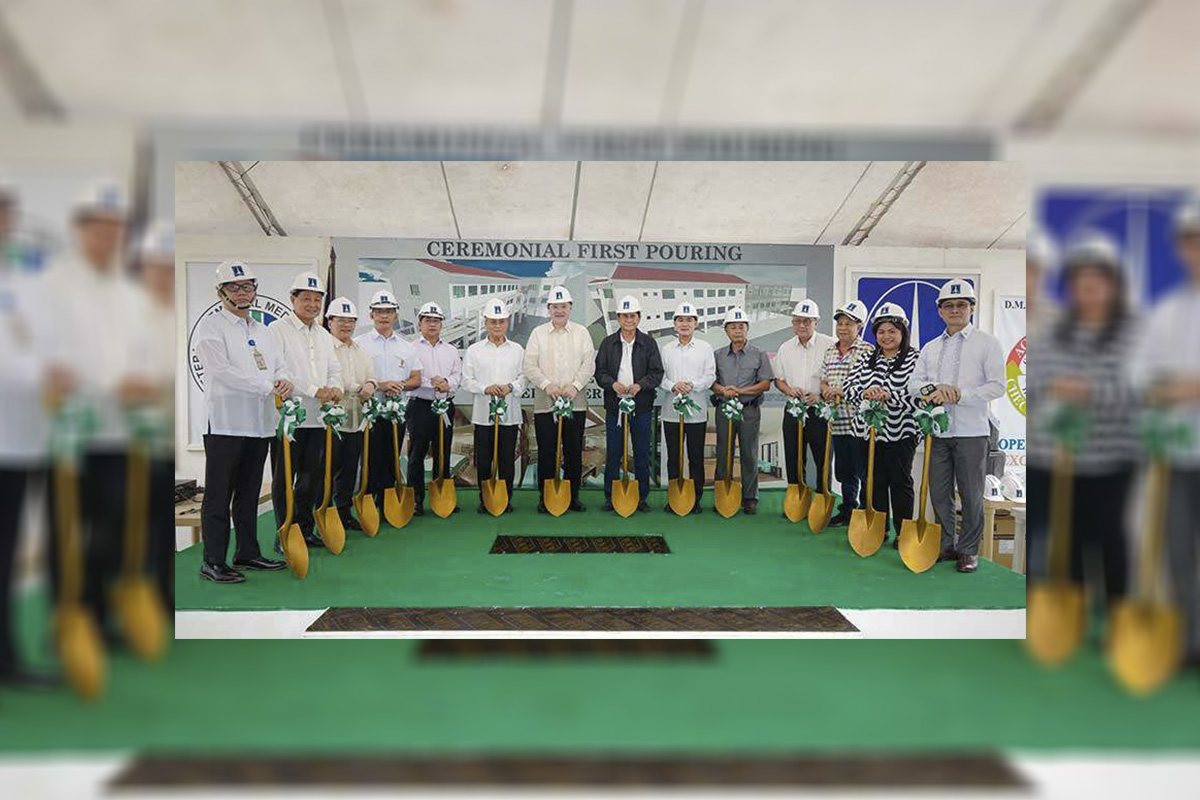 Reading Time:
2
minutes
The Veterans Memorial Medical Center will soon have more patient rooms with the start of construction for the Magiting Veterans Wing on Friday, September 22, through a Php60 million grant from two licensees of the Philippine Amusement and Gaming Corporation.
The Magiting Veterans Wing is a project initiated by the Philippine Military Academy Magiting Class of 1970 with funding support from Bloomberry Cultural Foundation Inc. (BCFI) and Newport World Resorts Foundation, Inc. (NWRFI), among others.
The two foundations, representing Solaire Resort and Newport World Resorts, respectively, each released Php30 million with PAGCOR's approval.
The project will be carried out in two phases. The first will be sponsored by BCFI and covers civil, structural, mechanical, electrical, masonry works and roof deck waterproofing while the second phase will be funded by NWRFI and consists of works, fixtures and devices.
The Magiting Wing will have a total floor area of 1379.84 square meters and will house 12 new private rooms inclusive of four suites, a nurse station, lounge area, hallway, storage, access ramp and connecting bridge to the main hospital building.
PAGCOR Chairman and CEO Alejandro H. Tengco said the agency approved the grant from the casino foundations because of the project's noble objective.
"PAGCOR recognizes the patriotism and sacrifice of Filipino veterans who dedicated their youth, vigor, strength and even lives for our country. By supporting this noble project, we show our gratitude to our modern-day heroes and their families," he said.
Tengco said all integrated resort casino licensees in the country are required to put up a foundation to fund Corporate Social Responsibility programs on education infrastructure, health facilities, environmental preservation and cultural heritage restoration.
Two percent of the licensees' gross gaming revenues from non-junket tables automatically go to such foundations.
Defense Secretary Gilberto C. Teodoro, who graced the ceremonial concrete pouring for the project, expressed gratitude to the project supporters.
"As donee, we will provide the necessary maintenance and other operating expenditures to see to it that your donations will not go to waste," he said.
Teodoro said other plans to improve the welfare of Filipino veterans include decentralising the VMMC's services and the upskilling of hospital personnel so that doctors and specialists can focus more on caring for patients.
"No soldier ever retires. They are always a part of the system. They provide guidance and support to our active personnel hence their job as a soldier is never done," he said.
Aside from BCFI and NWRFI, other major sponsors of the Magiting Veterans Wing project are DMCI, San Miguel Corporation and some retired military personnel.
Melco Ready for 20% Investment Pledge Increase: CEO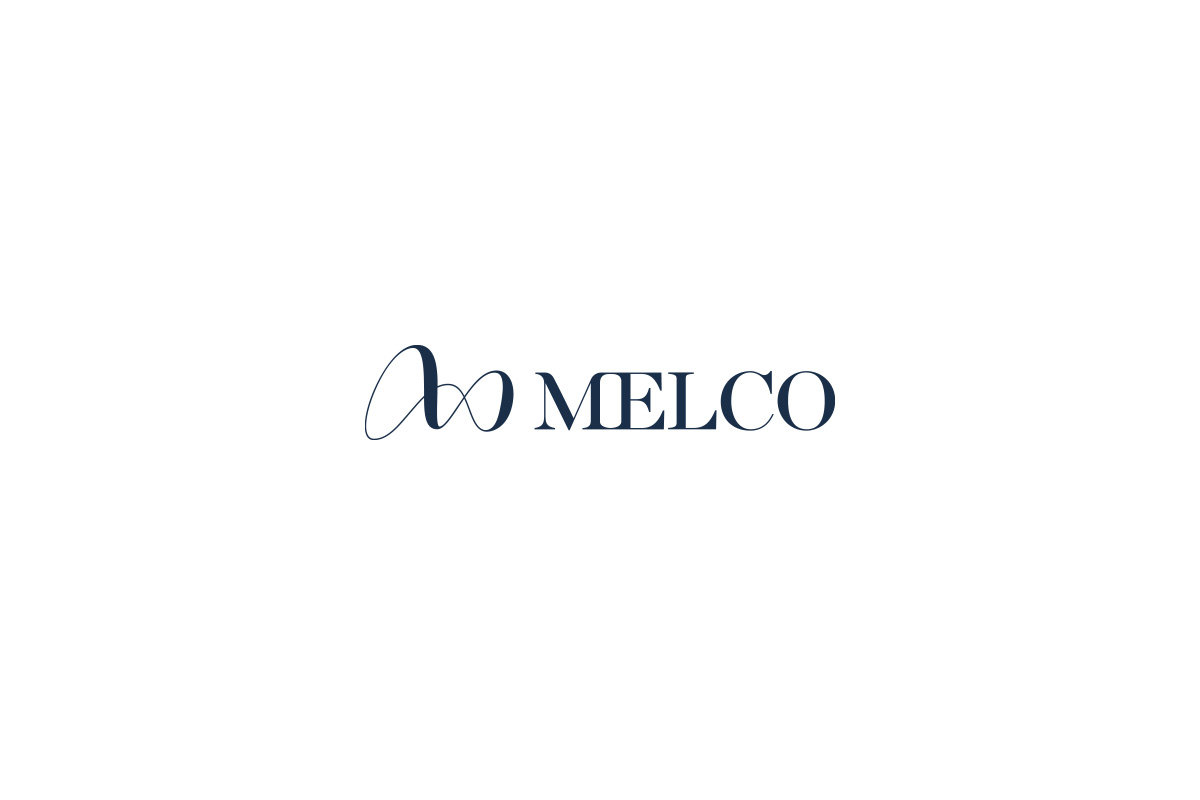 Reading Time:
< 1
minutes
The gaming operators and the Macau government share the same goals, despite delays in diversification plan discussions, the chairman and CEO of Melco Resorts & Entertainment, Lawrence Ho, indicated. The company is also ready to tackle a 20% investment pledge increase once GGR levels top $22.45 billion, says the executive.
Under their new 10-year concessions, which commenced on January 1, the gaming companies have already pledged to spend in aggregate MOP108.7 billion ($13.5 billion) on non-gaming and exploring overseas tourist markets. The figure comprises more than 91% of their total pledged investment under the 10-year licenses.
Macau's Chief Executive revealed in April that the six gaming operators had submitted proposals for boosting the local economy in mid-March, and that the Government wanted to adjust its policy according to the gaming operators' proposals, with lively negotiations ongoing between the government and the local government.
"We have a lot of dialogue with the government, with a lot of different agencies. I think everyone shares the same goal of diversifying the market and bringing more international visitors, and more demographics. We are supportive and will continue to talk to the government, to make sure we are on the same page," Ho said.
As much as MOP11.8 billion ($1.5 billion) was pledged by Melco late last year for it to secure another 10-year concession term from 2023 to 2032. About MOP10 billion ($1.2 billion) of it, or around 85%, was to be allocated to non-gaming initiatives.
Ho also underlined that despite any disagreement there have been no talks to increase the pledged investment amount as of now.
Still, Ho was adamant that even if there is a need for a 20% increase in the investment pledge, Melco would be able to absorb that increase.
Kazakhstan President Directs Govt Agencies to Limit Gambling for Certain Individuals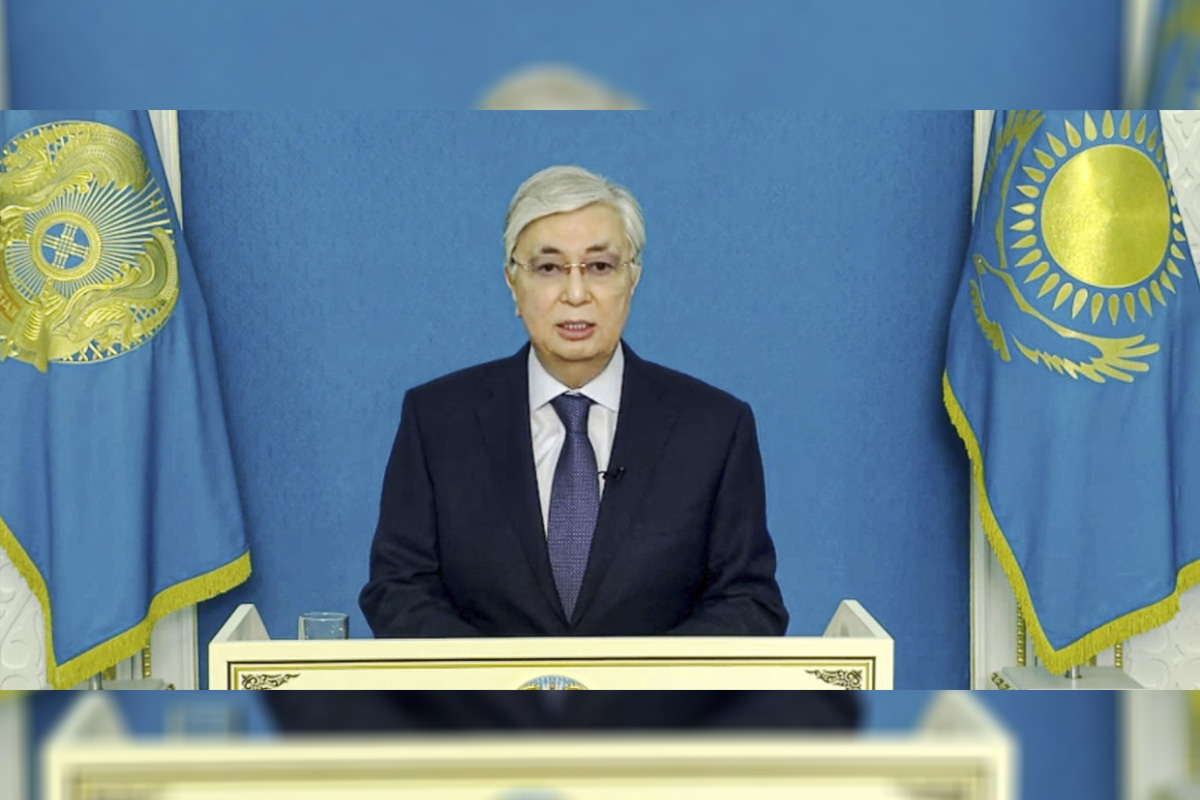 Reading Time:
< 1
minutes
Kazakhstan's President Kassym-Jomart Tokayev on September 4 addressed the increasing issue of gambling in the country. As it has caused tragedy for some families, particularly young people at a higher risk, President Tokayev has instructed state authorities to establish restrictions on gambling for certain citizens.
He stressed the importance of educational and explanatory measures in the fight against fraud and drew attention to the rise in crime associated with gambling addiction. To ensure law and order, both preventive and other measures have been mandated by Tokayev.
The President emphasised the significance of the public, the clergy and the media in shaping attitudes that deter the growth of gambling addiction in the country. Additionally, the leader of the Republic of Kazakhstan highlighted the necessity of increasing efforts to prevent financial and other misconduct in the gambling industry.
"It's crucial to monitor all financial transactions in this field," he stated.
Kazakhstan permits gambling but with strict government regulation. Only a limited number of casinos and other gambling establishments are allowed to operate in designated zones, which the government closely monitors to ensure compliance with all regulations and prevent illegal activities. In recent years, the government has introduced stricter rules and penalties for violations, including establishing a new regulatory body – the Committee for Regulation and Control of Gambling and Lotteries. However, despite these efforts, there are concerns about the negative impact of gambling on society and the economy. Critics argue that it can lead to addiction, financial hardship for individuals and families, and contribute to organised crime and money laundering.