National Lottery Heritage Fund Supports Dean Heritage Centre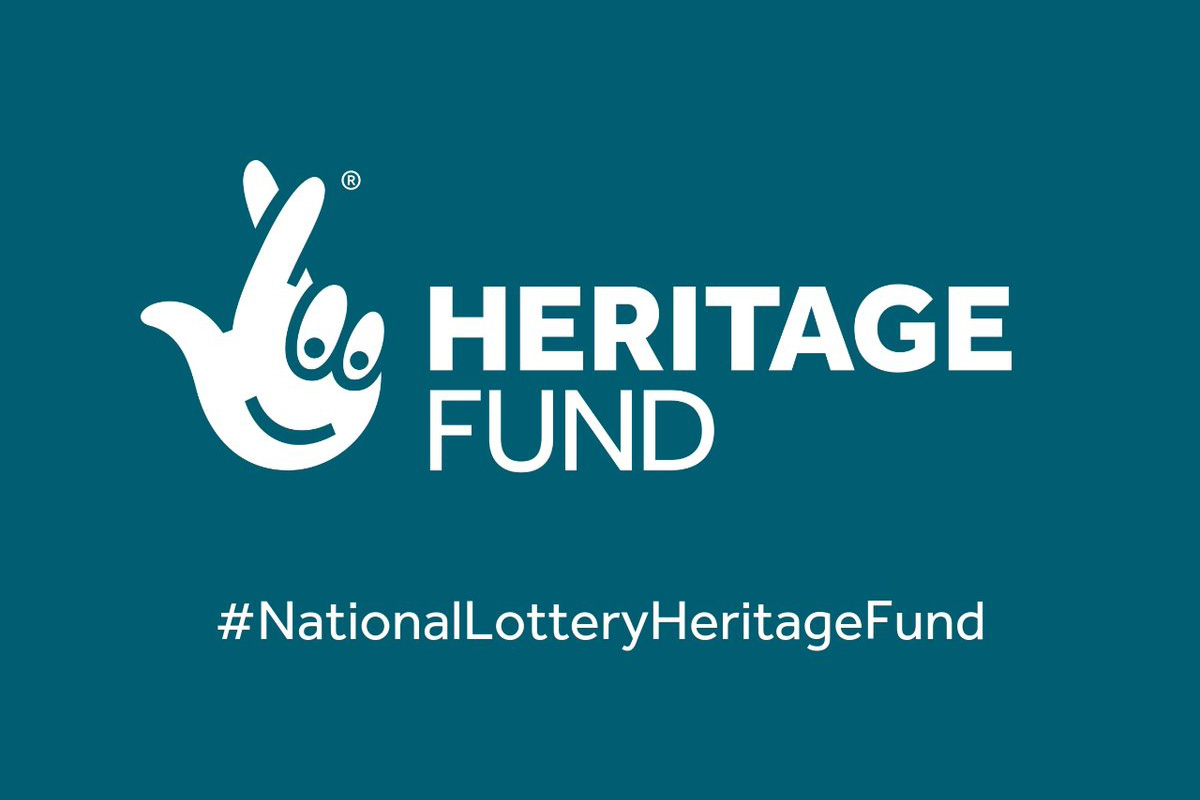 Reading Time:
2
minutes
A collaborative project involving University of Gloucestershire, the Dean Heritage Centre and local volunteers and schools to establish a unique literary collection, has been awarded £133,8867 by the National Lottery Heritage Fund.
The literary papers of past Forest of Dean writers will be conserved and made available to researchers, schools and the public.
The new project will bring together a unique collection of material spanning more than 200 years, some written in local dialect, that reflects the landscape, people and places of the Forest of Dean.
The Forest of Dean Writers Collection will complement Dean Heritage Centre's archive of British television playwright Dennis Potter (1935-1994), which was also the product of previous work with the University.
The two-year-long project will see the original handwritten manuscripts, including poems, novels, play scripts, notebooks, drawings and photographs held by descendants from all over the UK and the US, become part of the Forest community museum's permanent collection.
Specialists from University of Gloucestershire will work with museum staff and local volunteers to research and catalogue the more than 400 unique items making up the new collection, while a series of events and exhibitions will showcase the fascinating new material.
Schools will have access to the collection's literary, historical and dramatic content, to give their cross-curriculum work a local flavour and raise literary aspirations.
Unique Material
Among the unique material making up the new collection are previously unknown poems by "Forest Poetess" Catherine Drew (1784-1867); work by poet, biographer and literary editor Leonard Clark OBE (1905-1981); books once belonging to war-poet FW Harvey (1888-1957; a never-before seen novel by Valerie Grosvenor Myer (1935-2007) better known as an academic and biographer; a memoir by former collier and farmer Fred Boughton (1897-1985) written in Forest dialect with parallel "Queen's English" translation.
Many of the papers were discovered by Dr Jason Griffiths and Dr Roger Deeks during their research for the University's "Reading the Forest" project that was launched in 2015 to engage the public with the work, life stories and achievements of writers and poets from the Forest.
Dr Jason Griffiths said: "We're so thrilled to hear we've received this support from the Heritage Fund. Thanks to The National Lottery players, more people will learn about the Forest of Dean's rich and distinctive literary heritage.
"The work of these authors is of intense local interest, but it is also part of a much wider national body of work that captures the rich texture of this country's fascinating places and people."
Dr Roger Deeks said: "The literary heritage of the Forest of Dean is an important part of its wider cultural heritage. Many of these writers overcame economic hardship and class prejudice to achieve what they did. The story of their lives and careers will inspire young Foresters."
Creative Talent
Dean Heritage Centre manager, Mark George, said: "This new collection plays an important part in our plans to diversify the museum's displays and the new stories we tell about the Forest's history. It will bring new visitors to the Centre too."
Nicola Wynn, head of collections at Dean Heritage Centre, said: "This is fantastic news. I am so looking forward to working with this new collection. Alongside our existing Dennis Potter archive, this new material demonstrates the incredible depth of creative talent that has come out of the Forest of Dean over the years.
"Engaging young people with this work could create a whole new generation of Forest writers and poets."
Elys Game Technology Bets Big on U.S. Market with Third Location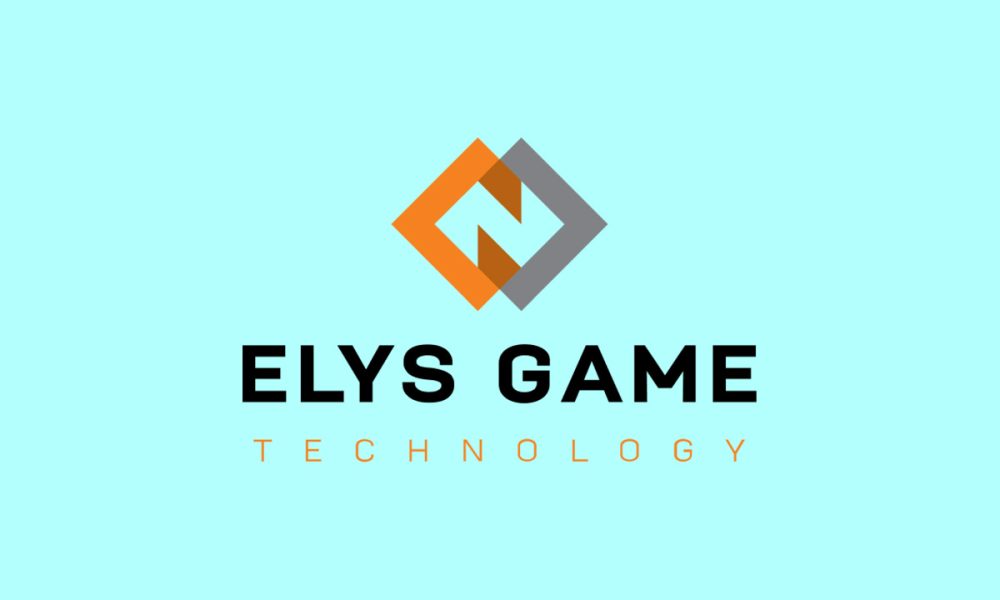 Elys Game Technology Corp. is a growing sports betting and iGaming platform globally in regulated B2B and B2C markets. In particular, the online gaming platform has achieved success in the robust Italian market in part by bringing sports betting to small business venues, and it is now aggressively expanding across North America and setting up new trends in the evolving U.S. sports betting landscape.
The small business sportsbook model could provide Elys with the leverage to be a significant challenger to more established players like DraftKings, FanDuel, and BetMGM.
Whenever a new company enters a market, it's important for investors to look at its competitive advantages. These advantages are what will attract customers and help the company win market share away from its competitors. In Elys' case, it has two key advantages.
Advantage 1: Small Business Sportsbooks
Elys Game Technology offers a convenient way for small businesses to offer cost-effective sports gambling to their most loyal customers.
This model has already proved successful at Elys' first U.S. location – Grand Central Sportsbook in Washington D.C. The company reports that the location has been a significant revenue driver for the company, averaging $67,500 per month in Gross Gaming Revenue (GGR) for the operator, which is approximately 700% above initial expectations. Its success has also encouraged Elys to open two more locations in D.C.
While major companies like DraftKings and FanDuel are spending hundreds of millions to dominate the national conversion, Elys is winning customer loyalty by going local.
Advantage 2: The "Best Odds" Model
Elys Game Technology has also won favor among bettors due to its unique "best odds" approach. The "best odds" model is an odds-making strategy aimed at attracting and retaining clients by providing the most competitive odds on various sporting events. This approach prioritizes long-term customer loyalty over short-term market share growth. It is another example of how Elys is going against the grain of the industry.
Most major players in the industry have won market share by spending millions on marketing campaigns and offering steep customer promotions. But, while promos might drive short-term signups, they do not always lead to long-term customer loyalty.
If Elys Game Technology's "best odds" model proves to offer a better customer experience, then it could help the company dethrone larger competitors as America's preferred sports betting platform.
Sports Betting in the US
In 2018, the Supreme Court struck down the Professional and Amateur Sports Protection Act (PASPA). This paved the way for each state to determine its own sports betting laws. Since then, legal sports betting has taken off in the US.
30 states have already legalized sports betting in some capacity. Revenue from legalized online sports betting is projected to hit $7.62 billion this year, according to Statista.
By 2027, this market is expected to reach $31.09 billion, growing at a compounded annual growth rate (CAGR) of 12.89% over 2023-2027.
Statista estimates that just under 50 million Americans will participate in sports gambling by 2027, roughly 19% of the adult population.
To understand the popularity of sports betting in the US, investors should look no further than the success of the National Football League (NFL). The NFL Championship – the Super Bowl – routinely draws in around 100 million viewers. And, of the 50 most valuable sports franchises in the world, 30 are NFL teams.
Sports betting will likely continue to grow in America, thanks in large part to the popularity of the NFL. As sports betting becomes more mainstream, providers like Elys, with their extensive experience in the industry, appear well positioned to join in the success.
Elys Game Technology U.S. Expansion Plans
Elys Game Technology recently announced plans to expand its footprint in Washington D.C. by adding a third location on H Street. This new location will build on the success of Elys' other two D.C. locations: Grand Central Sportsbook and the Cloakroom Gentlemen's Club Over Under Sportsbook Lounge.
Elys plans to use this D.C. base to expand sequentially into the following states:
New Jersey
Louisiana
Kentucky
Colorado
Indiana
Illinois
Michigan
Once it has established a foothold in local bars/restaurants, Elys will have plenty of room to expand its offering outside of just sports betting. This is because it offers a full suite of omnichannel leisure gaming products and services including online casino and slot games, poker, bingo, lottery, and more interactive gambling games.
adesso to manage social media accounts for LOTTO Hamburg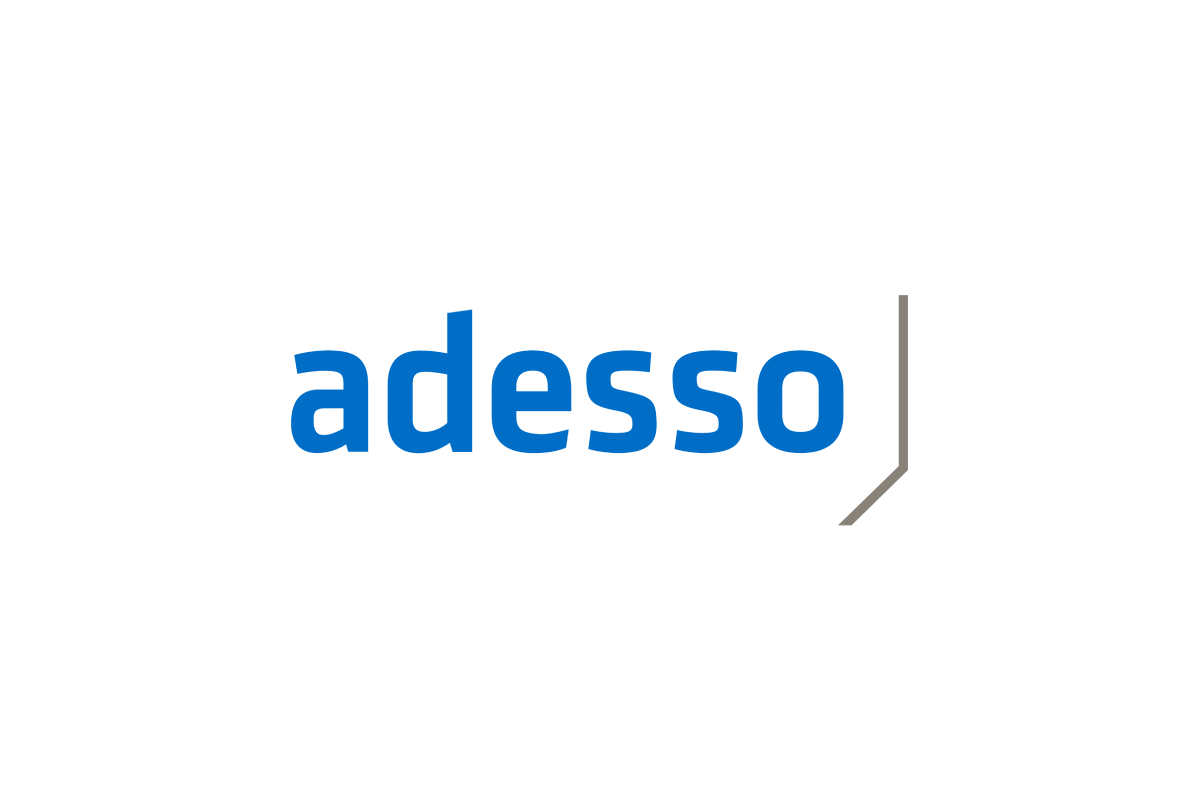 Reading Time:
2
minutes
LOTTO Hamburg is turning to adesso to be its partner for social media. adesso is now the digital media agency in charge of the strategy and content behind all social media channels run by Hamburg's state lottery company. The experts from adesso's Digital Experience (DX) division, who specialise in online marketing, branding and social media, made a convincing pitch, earning them a four-year contract with the client.
LOTTO Hamburg has relied on adesso's services for traditional IT projects in the past. Now the two companies are launching their first close collaboration in the field of social media. "We are delighted that we were able to convince an exciting customer like LOTTO Hamburg of our services, which include professional photo and video productions, along with strategy concept creation and creative services for traditional social media content," says Madelaine de Nève, Social Media Team Lead in the DX division of adesso, describing the contract.
Creative, entertaining, bold: adesso delivers target group-oriented strategy
Through the strategic reorganisation of its social media channels, LOTTO Hamburg aims to position itself as a responsible gaming provider with a strong connection to Hamburg. To address the target group, the existing communication strategy is to be enhanced in terms of both content and visuals. The collaboration will take into account LOTTO Hamburg's values, as well as the restrictions associated with the lottery industry. "adesso took a creative, entertaining and bold approach to meeting our expectations in the tender," said Thomas Hinz, Head of Online Marketing and Sales at LOTTO Hamburg. "We are very much looking forward to working on our social media activities together and taking them to a new level."
adesso delivers big-picture input
LOTTO Hamburg was looking for a partner who had an excellent command of the entire digital and customer experience, as well as a superior understanding of the lottery business. adesso was able to impress the client with its unique hybrid offering of creative, consulting and IT services. Backed by many years of industry experience in the lottery sector, adesso provides ideas and inspiration that take the big picture into account. In addition to the social media team, the adesso SE performance marketing team will also be working for LOTTO Hamburg.
North Devon Council Launches Community Lottery to Support Local Good Causes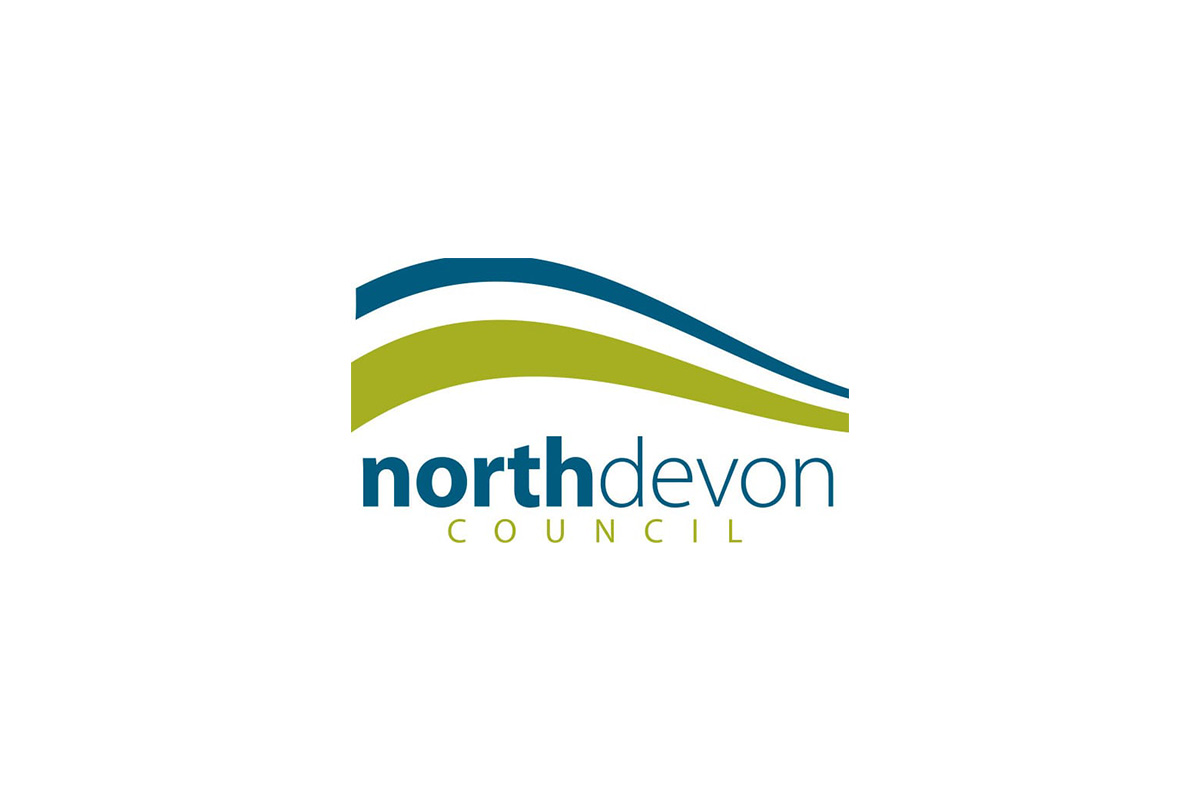 Reading Time:
< 1
minute
North Devon Council is launching a new fundraising initiative which will support local good causes.
The North Devon Community Lottery is a chance for residents and visitors alike to support local charities and good causes, while also getting the chance to win cash prizes.
The council has appointed lottery management company Gatherwell to run the scheme, with the company having already launched similar lotteries for councils elsewhere, including in North Somerset and Teignbridge.
When the lottery launches in early 2024, people will be able to purchase tickets online, and support the good cause of their choice. Tickets will cost £1 a week. The draw will be weekly with a jackpot of £25,000, other prizes being £2,000, £250 and £25.
Good causes will soon be invited to register to raise funds with North Devon Community Lottery, with 50% from every ticket sold going directly to the local causes chosen by the lottery players. A further 10% from every ticket will go into a central fund that will be distributed to fund schemes in North Devon that directly benefit the public, with the remaining 40% being put towards the prizes and operating costs.
Leader of North Devon Council, Councillor Ian Roome, said: "It is a pleasure to launch the new North Devon Community Lottery, which is a fantastic opportunity for residents to support local good causes. We hope it will open up a valuable funding stream for our amazing local voluntary and community organisations.
"Users can choose who they want to support, which means residents can be sure that their money is going directly to causes they care about. It's a fun and easy way to support our community, and you could be in with a chance of winning some amazing cash prizes at the same time."