Estelarbet, the Latin American leader in Sports Predictions, launches operations in Ecuador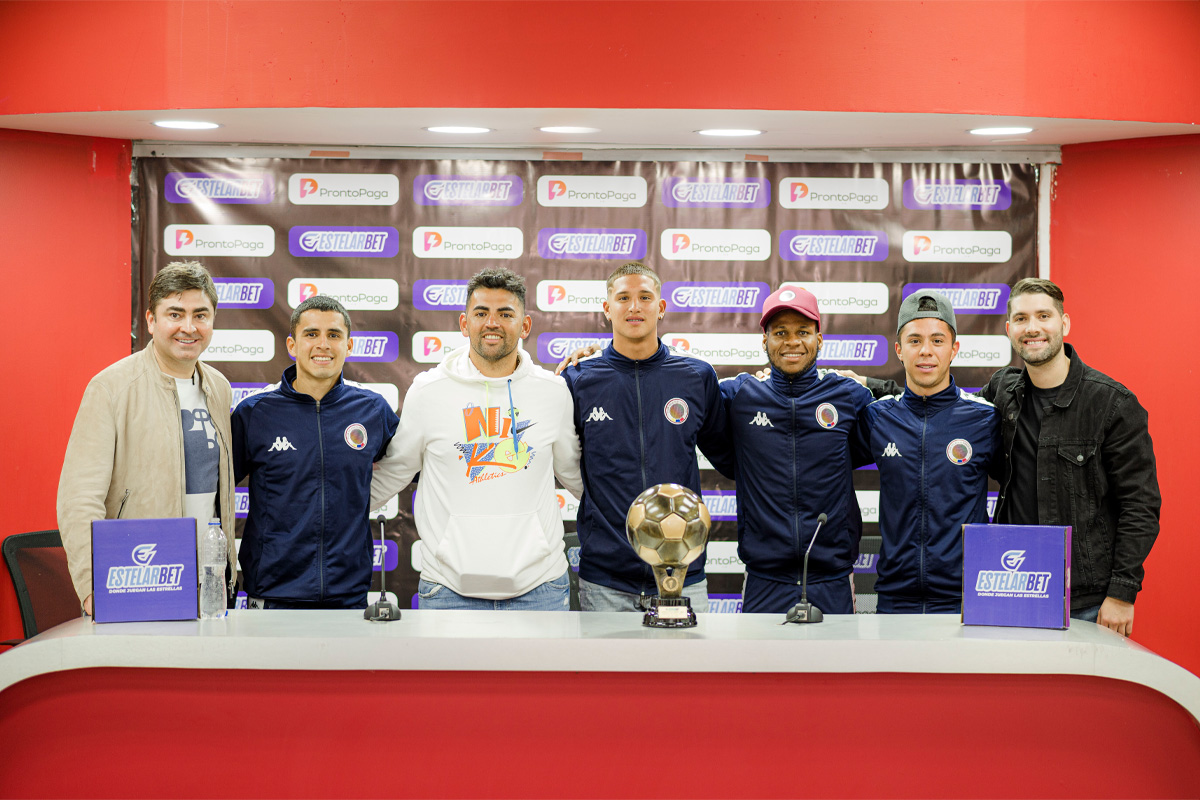 Estelarbet, a Latin American leader in Sports Betting, launched its operation at the Atahualpa Stadium in Quito.
The Atahualpa Stadium in Quito was once again a meeting place, but this time we're not talking about a Copa Libertadores final or a concert by Marc Anthony or Romeo Santos. This time, it was a Sports Betting platform that was launched and presented to the Ecuadorian audience, especially those from Quito.
In an unprecedented event, this brand, which is also present in Brazil, Peru, and Chile, held a unique showcase encounter. The match featured Club Atlético Vinotinto (the team of the renowned Luis "Pichu" Escalada) against the "All-Star Team" of Estelarbet (composed of TV personalities, influencers, and former players). Club Atlético Vinotinto emerged victorious, claiming the coveted Estelarbet Cup 2023. This event took place on Friday, August 25th, at 9:00 PM in prime time, following the Liga Pro match between Club Deportivo El Nacional and Cumbaya S.C, which ended in a 2-2 draw.
The launch of Estelarbet comes in the context of the legalization of sports betting sites, with their tax regulation established by the Organic Law for the Strengthening of Family Economy, approved by the Constitutional Court on June 16 of the current year. The law introduced a 15% tax for Sports Betting companies domiciled in Ecuador, calculated based on total generated income and commissions minus paid prizes. For companies not domiciled in Ecuador, the 15% tax will be calculated on the monthly betting value. This law, which is already in effect, establishes a tax framework that will apply to these companies starting January 1, 2024.
During the event on August 25th, Estelarbet also participated in a press conference with the presence of around 12 major media outlets from the country, where we revealed some of the upcoming surprises. Estelarbet's CEO, Sebastián Salazar, stated: "We are very excited to start our operations in the country. As you know, there are sports betting sites of all kinds, but we are a Latin American sports betting site. Our company will start hiring local staff and establishing offices here. For us as a company, Ecuador has always been a country we've been looking at and have had an interest in participating in. There's a recent legislative change, and we believe that this legislative change, which introduces a 15% tax for sports betting companies, is quite positive from the perspective of fiscal revenue. We are thrilled to be able to offer an attractive and differentiated range of markets and an entertaining offering to captivate the Ecuadorian audience and also contribute to the country's sports development."
In line with Ecuador, other countries in the region are currently processing local regulations. Peru has already approved its regulations, Chile is currently in discussion, several provinces in Argentina have operational regulations, and Brazil has approved regulations for sports betting sites, although there's no clarity on the effective date of their complementary rules. Colombia has had regulations since 2017, and the fiscal revenue from betting contributes to financing healthcare for Colombians through Coljuegos.
Estelarbet offers over 30,000 markets every month for a variety of sports, including soccer, basketball, volleyball, tennis, MMA, baseball, and many more. Their platform is available on both Android and IOS. Additionally, they highlight that they are in the process of integrating with all available payment methods in Ecuador, they have payment networks in stores, and they provide 24/7 online support.
As CEO Sebastián emphasized: "It was a magical night; Tri players were invited, but unfortunately, they had work commitments. Our prizes dazzled, we shared with clients, influencers, and company partners in an exclusive dinner. At Estelarbet, we are committed to bringing a next-level gaming and entertainment experience to Ecuador. We are filled with excitement as we commence our journey in Ecuador, positioning ourselves as the Sports Betting platform where stars play."
Greentube Bolsters Position in Peru Through Inkabet Launch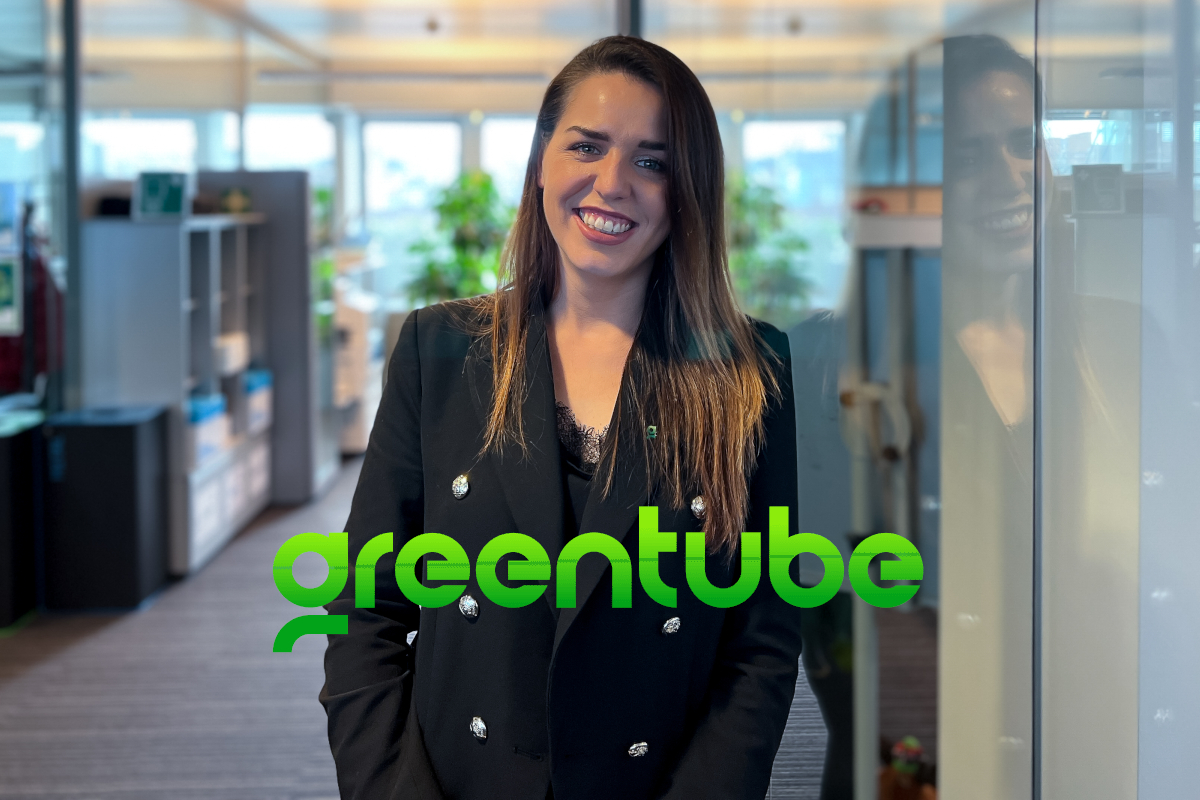 Greentube, the Novomatic digital gaming and entertainment division, has strengthened its market reach in Peru by launching its titles with leading operator Inkabet (part of Betsson Group).
The deal has seen a wide range of Greentube games go live with Inkabet in one of South America's leading online markets. Players at Inkabet.pe can now enjoy classic Greentube favorites Book of Ra Deluxe, Sizzling Hot Deluxe and Lucky Lady's Charm Deluxe as well as cutting-edge titles including Diamond Link: Mighty Buffalo and Diamond Link: Mighty Emperor.
The launch further improves Greentube's position as a leading player in the region. Its content is already live in Buenos Aires City, Argentina, while players in Chile and Ecuador are also able to enjoy a range of games that are proven to resonate strongly with local audiences.
"It's fantastic to be able to take our games live with Inkabet, one of the biggest brands in Peruvian gaming," the Regional Manager for Greentube, Jelena Popovic (pictured), said. "Our titles have struck a chord with players all over South America and we are delighted to be able to serve them to an increased audience in Peru.
"This launch is one of great strategic importance as we continue to increase our hold in the continent and we look forward to seeing how Inkabet's players react to our content."
"Greentube is a well-known widely respected provider of high-quality casino content," the Head of Supplier Relations for Betsson Group, Laura Peretta, said. "We are proud to form this partnership and we believe that their games will be a hit with our players. We are committed to providing our customers with the best possible gaming experience and we believe that this partnership will help us to achieve that goal."
7777 gaming and Offside Gaming form a strategic partnership
7777 gaming and Offside Gaming form a strategic partnership. Due to the recently established partnership, 7777 gaming goes live on three Latin American brands, part of the Offside Gaming clients' network – the leading brands in Chile and Ecuador as well as covering other Latin American markets.
With more than 10 years of experience on the market, Offside Gaming has established a name for itself as a leading Sports Betting and Online Casino provider offering all-in-one solutions for its clients worldwide.
Commenting on the newly established partnership, Elena Shaterova, CCO at 7777 gaming said: "Our goal is to expand the business in the Latin American market and this partnership will definitely help us achieve it. It's exciting to already launch our games on three of the most preferred online operators in Chile and Ecuador.
We look forward to growing together with Offside Gaming and contributing to their network of clients in order to make their online casino operations successful."
Head of Casino Product at Offside Gaming said: "Our partnership with 7777 gaming has great potential, as both companies believe in the power of offering excellent products and services to our customers. Adding 7777 gaming to three of our clients is first and foremost beneficial to their players as they will receive exceptional quality and the next level of excitement coming from the creative and innovative minds of the company."
For almost a year on the Latin American market, 7777 gaming has gathered a lot of positive feedback by being live in Peru, Brazil, and Mexico.
The B2B online casino provider already has a portfolio of 100+ games, with the most popular game titles being Sea of Treasure, Jinn, Greenhats' Jackpot, Fortunes of Rome, Cash 40, and the latest innovative concepts – Club Mr. Luck, Pearls of Egypt, Zeus Quest, and Crystal Palace.
Betcris celebrates milestones in Ecuador and Guatemala
Betcris is celebrating major milestones in Ecuador and Guatemala, two countries in which the company has made a significant impact. The sports betting and iGaming operator is now firmly established in both countries and is continuing to grow in popularity.
Betcris is celebrating 17 years in Ecuador and 16 years in Guatemala for its sports betting and online casino services. The operator has become a leader in the online gaming industry not only in these two countries, but throughout Latin America.
During this time, it has provided its customers with exciting gaming experiences, reliable customer service and plenty of promotions and bonuses. Betcris is dedicated to providing the best gaming experience possible to its customers and is proud to have been serving them for so many years. This milestone is a testament to the company's commitment to delivering an exceptional gaming experience for its customers.
In the last decade, Betcris has grown exponentially in both countries, providing a safe, secure, and reliable platform for sports betting and casino gaming. As an iGaming operator, Betcris is proud to announce the celebration of its anniversaries in Ecuador and Guatemala.
Betcris has seen significant growth in Latin American markets since its inception. It has built a loyal customer base through its extensive range of sports betting and casino products, as well as its commitment to offering the most comprehensive customer service in the region. With a strong presence in the two countries, Betcris has solidified itself as one of the leading gaming operators in Latin America.
Betcris has plans to introduce new products and services in several countries, including Ecuador and Guatemala. Furthermore, Betcris is deeply honored to celebrate anniversaries in two countries that have welcomed its services with open arms.
As the operator continues its expansion strategy in Latin America, it remains committed to offering a comprehensive range of gambling options to its players, including sports betting, casino games and more. Betcris looks forward to celebrating many more anniversaries throughout the region.