Embracing Excellence: SOFTSWISS Values Fest Unites Global Team
Reading Time:
2
minutes
SOFTSWISS has brought together over 1,500 employees from around the world to delve into the forefront trends in the iGaming industry. The professional conference became a part of the extensive SOFTSWISS Values Fest, which took place in Türkiye, and was aimed to promote knowledge sharing and skill development.
SOFTSWISS, an international technology company specialising in innovative solutions for the iGaming business, has offices in 4 European countries and a workforce spanning more than 40 countries worldwide. Such events offer a unique opportunity for employees to engage in face-to-face discussions, exchanging experiences and knowledge, thereby broadening their insights into the industry. Professionals with diverse international experience and backgrounds explored the hottest trends in iGaming, covering technical advancements, customer service, marketing strategies,  cross-product integrations, and many more. 
Every employee had the opportunity to present their expertise and insights on two big stages: technical and general education. 
Technical presentations covered a wide range of topics such as information security, software development, machine learning, cross-product integrations, and system analysis. Meanwhile, the general conference block focused on soft and hard skills development, including discussions on generative AI's untapped potential, skills for collective success, UX research for product improvement, creating content on LinkedIn, and time management.
By providing a platform for knowledge exchange, SOFTSWISS showcased its commitment to enhancing the expertise and professionalism of its employees. This dedication ultimately contributes to the success of the company's clients' businesses.
To ensure a seamless experience, the company organised the event without disrupting work responsibilities. The various SOFTSWISS teams set up a work zone where each employee could promptly respond to requests, complete their tasks, and communicate with clients while still participating in the company event program.
Valentina Bagniya, Chief Marketing Officer at SOFTSWISS, expressed her thoughts: "Our company employs over 1,500 people worldwide, representing different cultures, nationalities, and professional backgrounds, all of which they bring to their work. We are united not only by our shared professional goals but also by the values we extensively discussed during our gathering in Türkiye. Each value holds significant meaning and serves as the foundation for our teams. The SOFTSWISS Values Fest allowed us to showcase their knowledge, share their experiences and expertise, and introduce their colleagues to the internal aspects of their work. This exchange is a vital component of our work, and we are thrilled that we could bring our employees together for this purpose."
The focus of the company event, known as the SOFTSWISS Values Fest, centred around the company's five core values: We care, We see people, We embrace changes, We push for customer success, We excel. Besides the educational program, the festival also featured team-building activities and workshops where employees could exhibit their talents.
Next week, the SOFTSWISS Team will be presenting their revolutionary products at SiGMA Europe 2023 in Malta from 14 November 14 to 16 November. Experts will be on hand to showcase the innovative offerings within the SOFTSWISS software ecosystem.
About SOFTSWISS 
SOFTSWISS is an international iGaming company supplying ISO 27001-certified software solutions for managing gambling operations. The expert team, which counts 1,500 employees, is based in Malta, Poland, Georgia, and Belarus.  SOFTSWISS holds a number of gaming licences and provides one-stop-shop iGaming software solutions. The company has a vast product portfolio, including the Online Casino Platform, the Game Aggregator with thousands of casino games, the Affilka affiliate platform, the Sportsbook Platform and the Jackpot Aggregator. In 2013, SOFTSWISS was the first in the world to introduce a Bitcoin-optimised online casino solution.
⚡Bitcoin Lightning payments in a major AAA game 🎮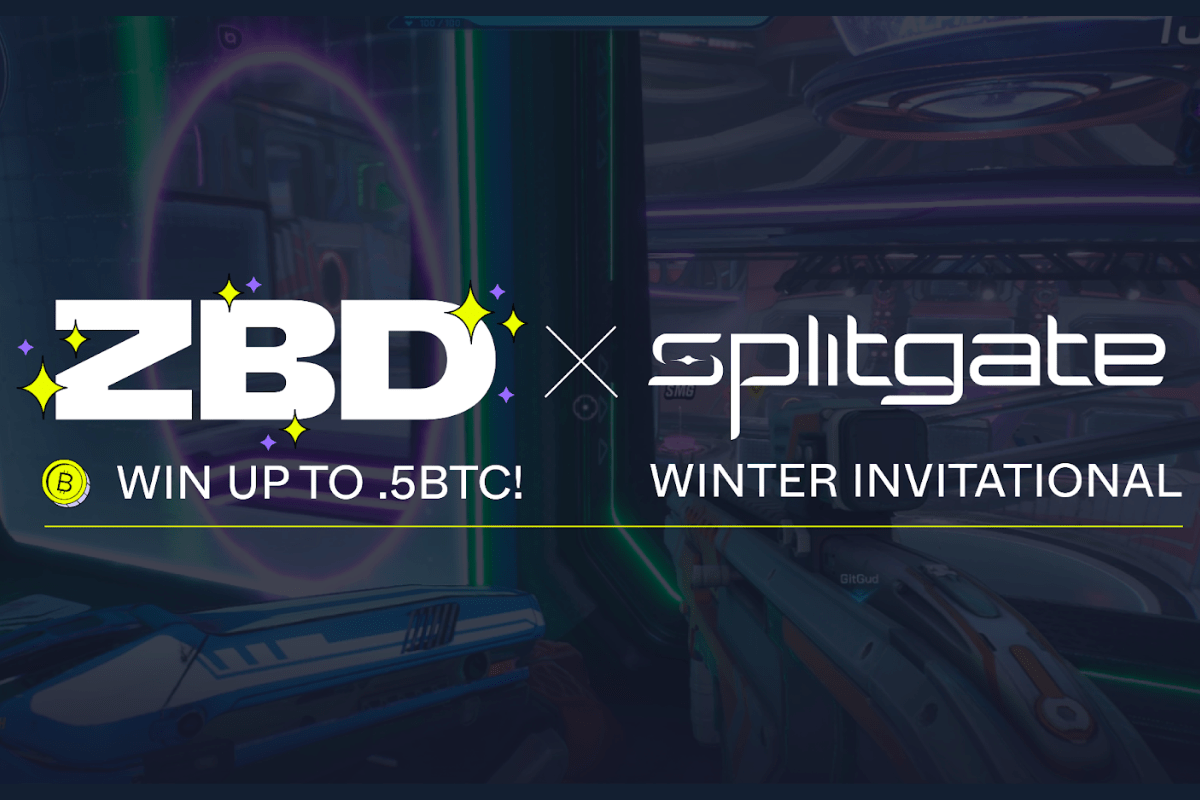 Reading Time:
2
minutes
ZBD – the leading fintech company powering instant Bitcoin payments within the gaming industry – has integrated its payment technology into Splitgate, a Free-to-Play PvP Portal Shooter developed by 1047 Games, further adding to its roster of game integrations. This integration brings real-time rewards to the PC version of the competitive shooter. The ZBD-developed project has been created for mainstream gaming audiences to experience Splitgate in an innovative new way, offering high-value tournament prizes that bring a new competitive edge to Splitgate gameplay.
With a tournament prize pot of 50M sats (0.5 Bitcoin), Splitgate PC gamers from the US and Brazil will be competing for a prize pool equivalent to approximately $18,000 USD at today's market price. ZBD is demonstrating the disruptive potential of its technology in esports and competitive play by providing instant tournament winnings to gamers in the form of sats, which are tiny fragments of Bitcoin (like pennies to the dollar). The 4v4 team deathmatch tournament begins on the 10th December 2023, with a grand final on the 22nd December 2023. A limited beta warm-up will run in the build-up to the tournament from the 2nd of December. Gamers can participate in the tournament by registering in the dedicated ZBD Discord server.
Competitive gamers are often required to wait days, or even weeks to receive prizes. With ZBD and its application of the Bitcoin Lightning Network, winning payments can be paid out instantly. No money is required from gamers to play, although pay-ins are accepted for PvP battles for a share of the Bitcoin prize pot.
The debut project from 1047 Games, Splitgate, has generated more than 18 million downloads across various platforms since it launched in 2019. The multiplayer shooter, featuring innovative player-centric portal mechanics, provides a fresh take on the FPS genre.
Ben Cousens, Chief Strategy Officer at ZBD, commented:
"We're delighted to collaborate with Ian, Nick and the phenomenal team at 1047 Games to redefine the reward system in gaming and give players a revolutionary new way to experience in-game competition. For developers and publishers alike, this integration delivers a proven gamer retention model as evidenced by this partnership, and the additional 100+ games powered by ZBD. With the ZBD-infused version of Splitgate, we've raised the bar for competitive gameplay by seamlessly providing Bitcoin rewards to gamers who demonstrate skill and loyalty."
Ian Proulx, CEO and Co-founder of 1047 Games, added:
"With Splitgate, we've proudly carved out a reputation for creating highly innovative gameplay experiences. Splitgate continues to have a loyal and engaged player base. We're always excited to hear innovative solutions to reward our players, such as what ZBD has done, and the tournament that they plan to hold later this month."
The ZBD wallets of tournament winners will instantly receive sats which can be cashed out, spent, sent to friends or redeemed for gift cards. This is enabled by pioneering technology from ZBD, which has raised almost $50 million since 2019 to build its payments technology on top of the Lightning Network, a layer 2 network for instant Bitcoin transactions.
OnAir Entertainment Launches Travel Fever: A Game Show Revolution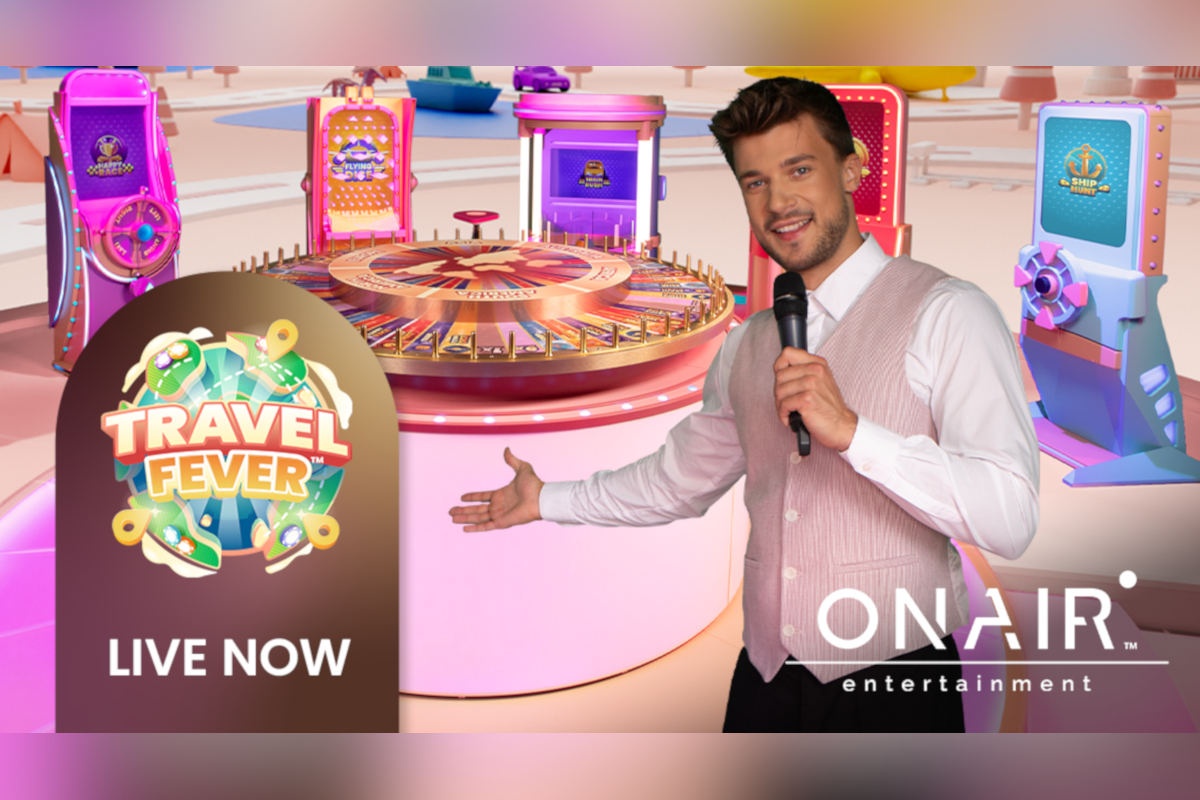 Reading Time:
2
minutes
OnAir Entertainment, a pioneering force in the live casino gaming industry, is thrilled to announce the exclusive launch of Travel Fever, a game show set to redefine the way players experience entertainment.
With its debut, OnAir Entertainment marks the beginning of a new era for live casino game shows, setting the stage for the next wave of interactive and engaging gaming experiences.
A Game-Changer for Live Casino Entertainment:
Travel Fever is a game show like no other, boasting a horizontal wheel with six bonus game stations. At each station, players embark on a unique travel escapade, offering them the opportunity to earn remarkable multipliers. The vibrant visuals including on-screen history and statistics and the array of animations and background effects that bring the gameplay to life, enhance the game.
The ultimate objective in Travel Fever is for players to predict both the landing segments of the main horizontal wheel and the outcomes at each bonus station. With six bonus games, three bet types, configurable side bets and an immersive atmosphere, Travel Fever is poised to become a fan-favorite among players.
A New Generation of Game Shows:
OnAir Entertainment is committed to creating a new generation of live casino game shows that are more engaging and interactive than ever before.
"Traditional live casino game shows have often lacked the ability to sustain players' excitement through every game round," the Head of Product Design for OnAir Entertainment, Armands Zalitis, said. "We're turning convention on its head by incorporating the essence of a bonus round into every second round. Players are constantly presented with opportunities to potentially win big, experience heightened entertainment value and immerse themselves in an atmosphere of anticipation."
OnAir Entertainment's upcoming game shows will feature a variety of themes and gameplay mechanics, ensuring that there is something for everyone. The journey has just begun and 2024 promises to be the year of game shows including the recently announced Diamond Rush Roulette.
Travel Fever will be available to all operators on December 14, 2023.
SIS-Owned 49's and Inspired Entertainment to Provide Upgraded Virtual Horse and Greyhound Racing Products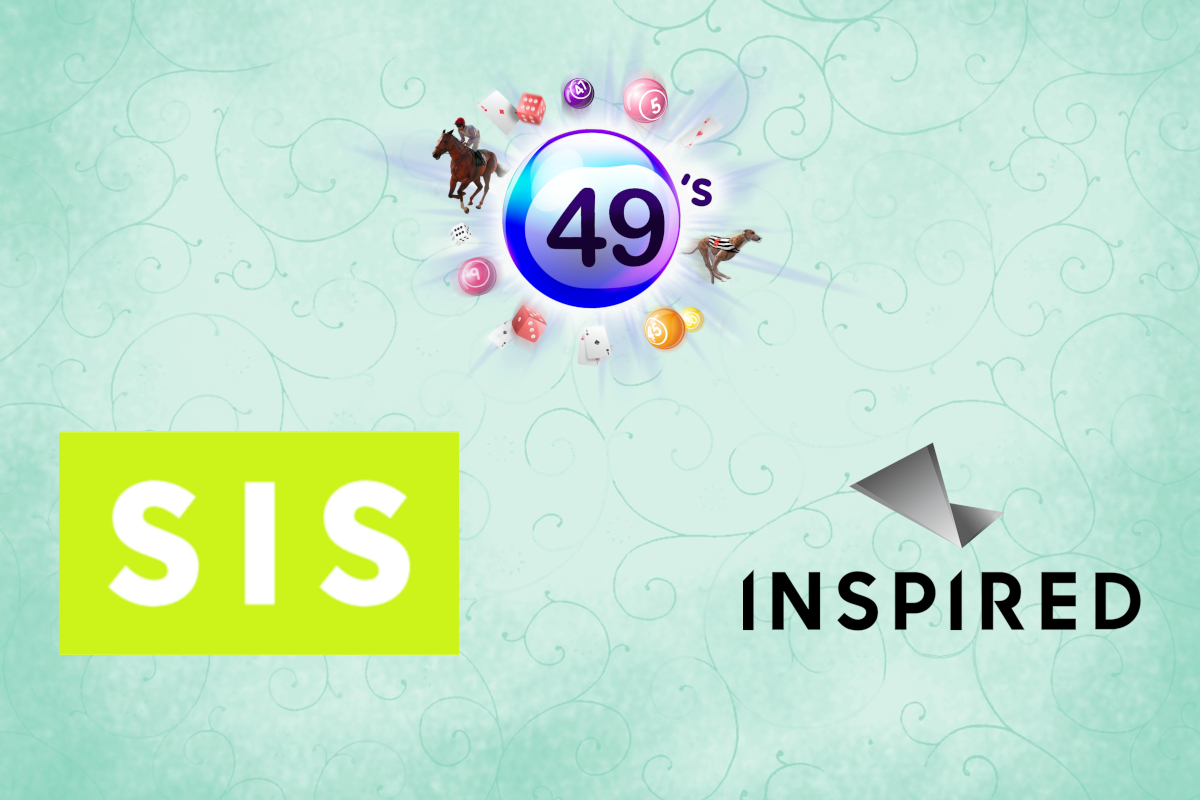 Reading Time:
2
minutes
Sports Information Services (SIS), the leading multi-content supplier of 24/7 live betting services, has announced that it has strengthened its long-standing partnership with Inspired Entertainment (NASDAQ: INSE). This collaboration will introduce five newly upgraded products to enhance SIS' 49's offering.
The integration with 49's content will allow bettors in betting shops across the United Kingdom and Ireland to access improved graphics and race simulations with races from Portman Park, Sprint Valley, Steepledowns, Brushwood and Millersfield being featured. Additionally, all historical results and form for all races will continue to be available on 49s.co.uk.
Inspired Entertainment's customised 49's branding and content will provide a truly enhanced and immersive experience for operators and bettors.
This latest agreement furthers the partnership between SIS and Inspired Entertainment. With 49's being the first brand to launch Inspired Entertainment's virtual products over 20 years ago, the relationship is set to be enhanced by providing cutting-edge content experiences.
SIS-owned 49's has experienced significant growth in the last year with a new platform and customer partnerships going live to provide access to the high-quality portfolio of live number draw products, which includes 49's twice daily draws, 39's and Fast 15's.
Inspired Entertainment delivers a comprehensive portfolio of content, technology, hardware and services for regulated gaming, betting, lottery, social and leisure operators across land-based and mobile channels across 35 jurisdictions around the globe.
"We have enjoyed a fantastic partnership with Inspired Entertainment and we are thrilled to take this to the next level by enhancing our virtual product offering in thousands of betting shops," the Head of Product Proposition for SIS, Jessica Mills, said. "We take great pride in delivering outstanding content to bettors and this will significantly improve the experiences across our virtual horse and greyhound racing content."
"The relationship we have with SIS has gone from strength to strength, spanning over two decades, and we are delighted to deliver the next phase of our partnership," the Virtual Sports Chief Commercial Officer for Inspired Entertainment, Steve Rogers, said. "The roll-out of more innovative virtual content for audiences will result in increased engagement with our products. With this new agreement, SIS and Inspired Entertainment aim to deliver an enhanced virtual betting experience to customers in betting shops across the United Kingdom and Ireland."