Gaming Innovation Group Secures Pole Position in Casino Affiliation by Acquiring KaFe Rocks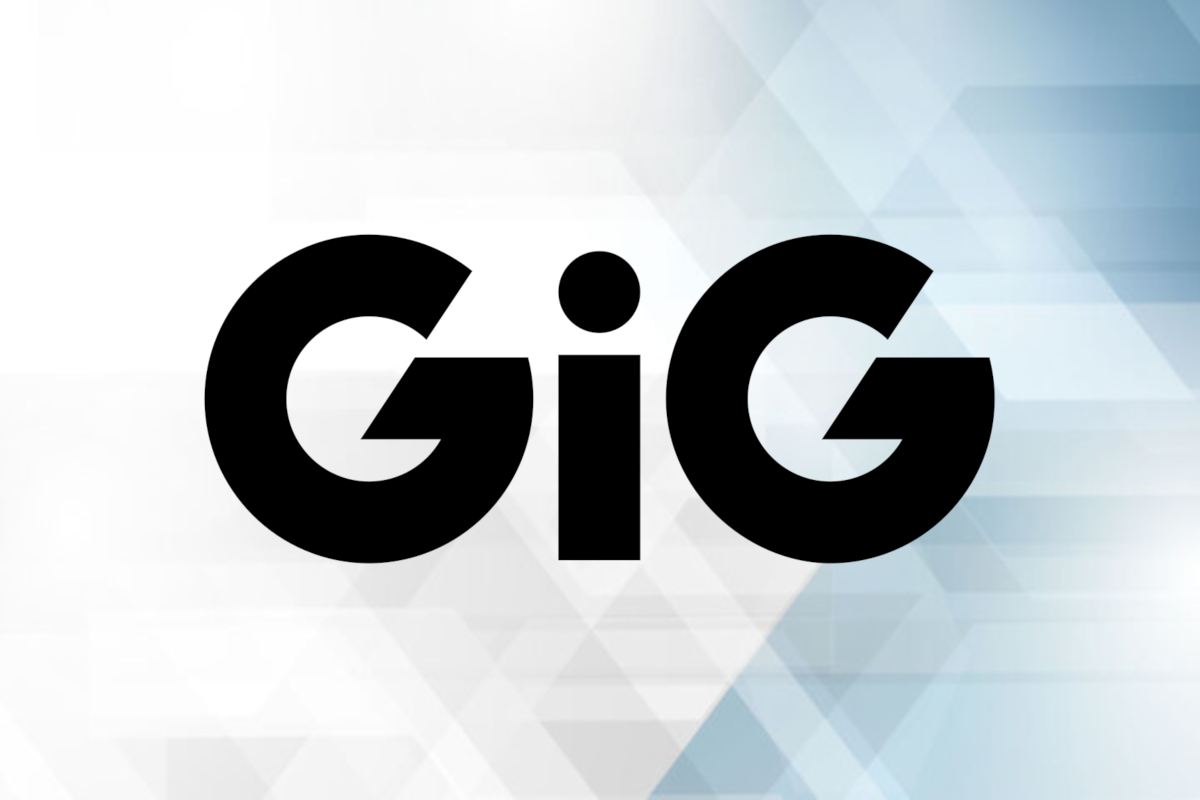 Reading Time:
2
minutes
Gaming Innovation Group (GiG) Incorporated has today signed an agreement to acquire affiliate leader KaFe Rocks Limited. Through this strategic purchase, GiG Media will cement its position as the dominant lead generator within the lucrative online casino market. Furthermore, GiG Media will accelerate its market presence in the valuable North American market. The strong synergies underlying the transaction will further accelerate the growth GiG Media has delivered over the last few years with twelve successive record-breaking revenue quarters.
KaFe Rocks is a prominent iGaming affiliate, boasting multiple Power Affiliate top-ten rankings. The company has a thriving global portfolio diversified across over 15 markets, featuring user-centric United States-facing flagship brands Time2play. com and USCasinos. com. These assets will further position GiG Media in the United States market. Over the last twelve months, Time2Play .com has shown impressive revenue growth, with further acceleration expected.
Like the successful AskGamblers acquisition, GiG Media aims to drive substantial growth for the acquired KaFe Rocks assets, leveraging its proprietary media and marketing technology and a strong focus on data and business intelligence. Solid cost synergies underlying the deal will further maximise profitability for the acquired business.
It is anticipated that Kafe Rocks will generate a minimum revenue of MEUR 23 in 2024 with an EBITDA margin above 45%, implying a 2024 EV/EBITDA multiple of around 3.6x for the acquisition. The EBITDA margin is expected to increase over the next few years. On top of the revenue and EBITDA growth potential, the acquisition will further diversify GiG Media's business, improving customer, website and market concentration and reducing overall risk. The investment will accelerate GiG Media revenues, expected to reach between MEUR 125 to MEUR 135 for 2024.
"We want to remain the leading casino affiliate in the industry and grow in the North American market," the Chief Executive Officer for GiG Media, Jonas Warrer, said. "Our acquisition of KaFe Rocks validates these goals. After the successful integration of AskGamblers, we have been looking for the next splendid candidate to join the family. In KaFe Rocks, we've found a flourishing business led by an exceptionally skilled team. Its reputable affiliate assets will undoubtedly drive growth for the broader group. I eagerly await working closely with the KaFe Rocks team."
"It's a momentous occasion for KaFe Rocks to join forces with GiG Media," the spokesperson for KaFe Rocks, Aimee Speight, said. "We considered several buyers but were persuaded to go with GiG Media based on the strong performance the company has shown over the last few years. Joining GiG Media, we are optimistic about seeing Kafe Rocks business venturing into new heights."
The purchase price is MEUR 35, consisting of a MEUR 15 upfront cash payment and MEUR 20 in four semi-annual payments over 24 months with an added earn-out given specific performance targets are met. In addition, GiG will pay MEUR 2.5 in shares subject to specific operational cost savings targets.
The transaction is structured by way of a share purchase agreement (SPA) where GiG Incorporated's subsidiary Innovation Labs Limited (part of GiG Media) acquires KaFe Rocks Limited (Malta). GiG Incorporated intends to finance the initial consideration through a combination of existing cash, shareholder loans and/or proceeds from a potential bond issue. Closing of the transaction is subject to completion of due diligence, financing, applicable regulatory approvals and final board approval and is expected in December of 2023.
Summary from the Extraordinary General Meeting 2023 of Raketech Group Holding PLC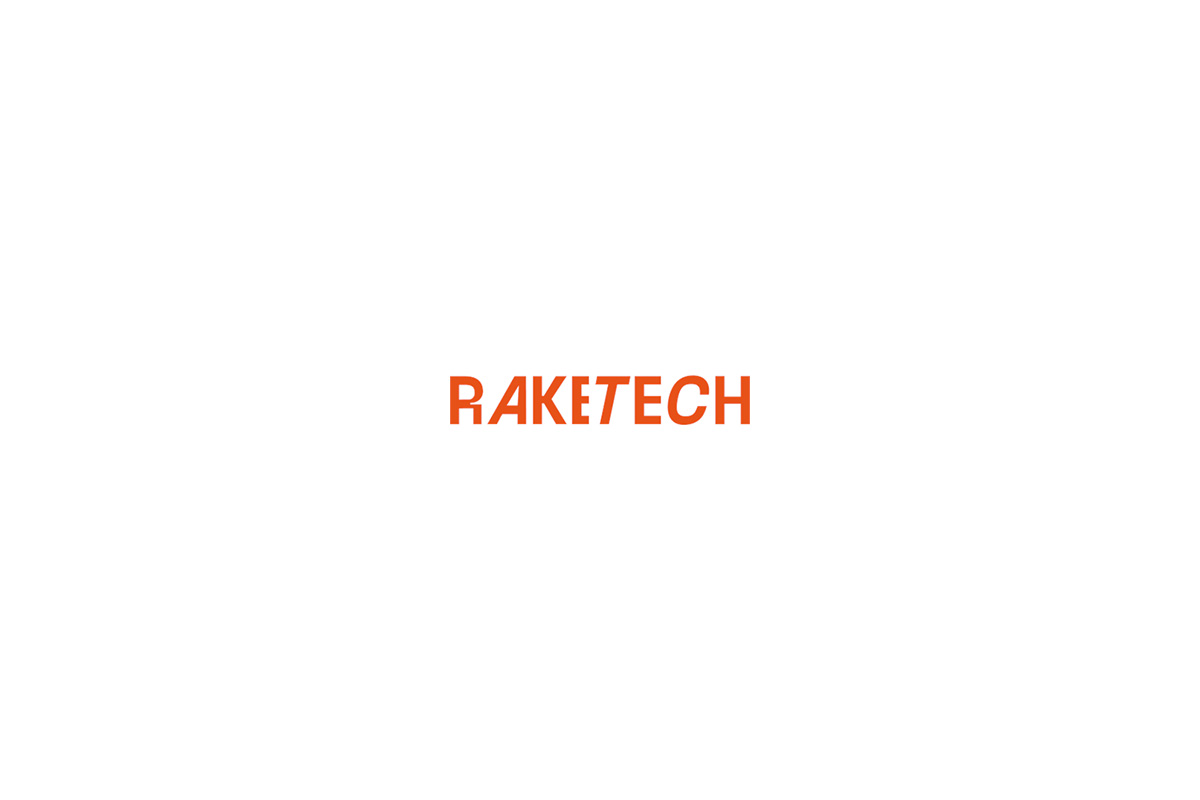 Reading Time:
< 1
minute
The shareholders of Raketech Group Holding Plc gathered in Malta on 24 November 2023 to hold an extraordinary general meeting. The following resolutions were made:
It was unanimously resolved that Marina Andersson and Patrick Jonker be appointed as members of the Company's Board of Directors for the period running until the next annual general meeting.
Marina Andersson brings over 20 years of vast senior corporate development and M&A experience from latest Stillfront Group and Deloitte. She has previously worked with financial and strategic advisory, transaction structuring, financial analysis, and company valuation at Carnegie and ICECAPITAL and will bring this expertise to the boardroom at Raketech.
Patrick Jonker brings many years of relevant and successful experience from senior positions within international casino as well as sportsbetting operators such as Betsson Group as MD, and William Hill as International MD.
The two new members of the Board will replace Pierre Cadena who resigned from the role as director of the Company on 9 October 2023, with immediate effect, and Johan Svensson, who opted to step down from the director role on 10 October 2023, to focus entirely on his role as Chief Commercial Officer for the group, where he will continue to work closely with senior management and CEO, Oskar Mühlbach.
In light of the above, the Board of Directors is now composed of the following members, all of them appointed until the end of the next annual general meeting:
Rolf Ulrik Bengtsson, as member and chairman of the Board of Directors
Erik Johan Sebastian Skarp, as member
Clare Marie Boynton, as member
Marina Andersson, as member
Patrick Jonker, as member.
ReferOn celebrates SiGMA presence with 5 Star Award!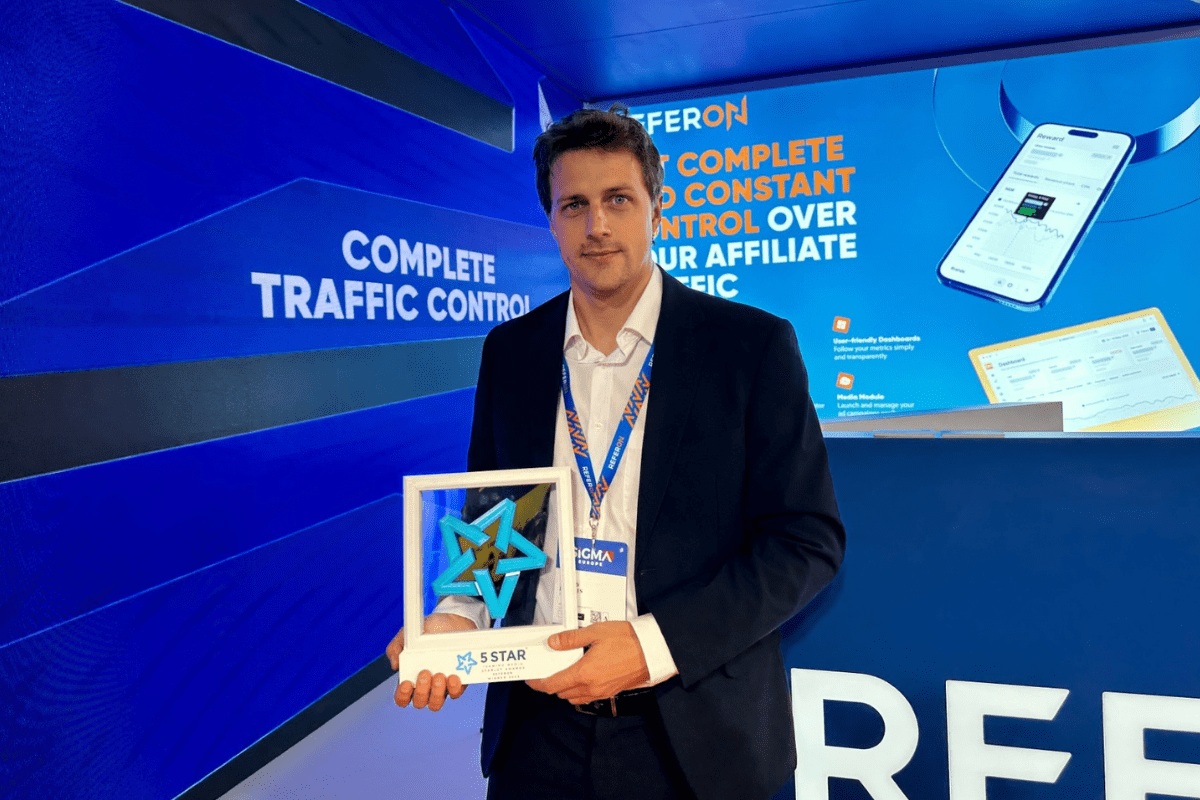 Reading Time:
< 1
minute
SiGMA is time for celebration as ReferOn wins Rising Star of the Year award from 5 Star Media!
ReferOn, the state-of-the-art affiliate management platform for the iGaming industry, celebrated its first presence at SiGMA Malta Europe with numerous partners and client meetings and is delighted to announce that it won the Rising Star of the Year award from 5 Star Media for 2023!
Exhibiting at an iGaming conference and expo for the first time since launching in February, ReferOn welcomed clients and prospects at its stand and showcased the Rising Star of the Year award it won from 5 Star Media's Starlet Awards.
David Harris, Tech Team Lead at ReferOn, commented:
"SiGMA Malta Europe was a fantastic event for ReferOn. The event was not only valuable for the significant potential arising from the meetings held, but also because SiGMA fosters an environment where like-minded individuals can deeply understand the market and discuss all its aspects in an ideal setting. This can be in relation to the iGaming market's weaknesses or areas for growth and it generates a continuous flow of ideas for improvement on all sides. ReferOn was no exception to this and this gave us plenty of food for thought to grow into 2024."
ReferOn's platform is focused on ease-of-use, speed and leveraging its state-of-the-art technology for the benefit of affiliates. By joining the platform, affiliates benefit from ReferOn's brand new features such as Dynamic Reporting, user-friendly dashboards and Instant API Reports.
Catena Media Divests Italian Sports and Casino Assets for EUR 19.8 Million Reading Time:
< 1
minute
Catena Media plc announced that it has entered into agreements to sell its Italy-facing online sports betting and casino assets for EUR 19.8 million to two different buyers.
The transactions together cover the sale of Catena Media's Italian online sports and casino brands and related assets and mark the group's exit from the Italian market. One of the transactions has been completed and the other is due to complete in Q4 2023.
The aggregate purchase prices for the sales are paid in three tranches: EUR 12.8 million in October and November 2023, EUR 3.5 million in Q4 2024 and EUR 3.5 million in Q2 2025.
Sale proceeds will primarily be used to repay debt, thereby reducing Catena Media's leverage ratio. The transactions will give rise to an impairment charge of EUR 2.7 million.
Catena Media's Italian sports betting and casino brands generated combined revenue in the 12 months from October 2022 to September 2023 of approximately EUR 7.8 million and EBITDA of EUR 3.4 million.
The sale of the Italian brands and assets was carried out as part of the strategic review announced in May 2022 and aligns with the group's focus on high-growth regulated markets, primarily in the Americas. It will allow Catena Media to streamline operations further and redeploy capital into core focus areas.
Catena Media CEO Michael Daly said: "We are pleased today to have secured a positive outcome for our Italian sports betting and casino brands. We believe their new ownerships will provide them with the right environment to prosper and grow. The sales further sharpen our strategic focus and strengthen our financial position, allowing us to streamline operations further and redeploy capital into our core areas as we double down on capturing expanding opportunities in regulated markets in the Americas."