BREAKING NEWS: Lottomatica Group acquires SKS365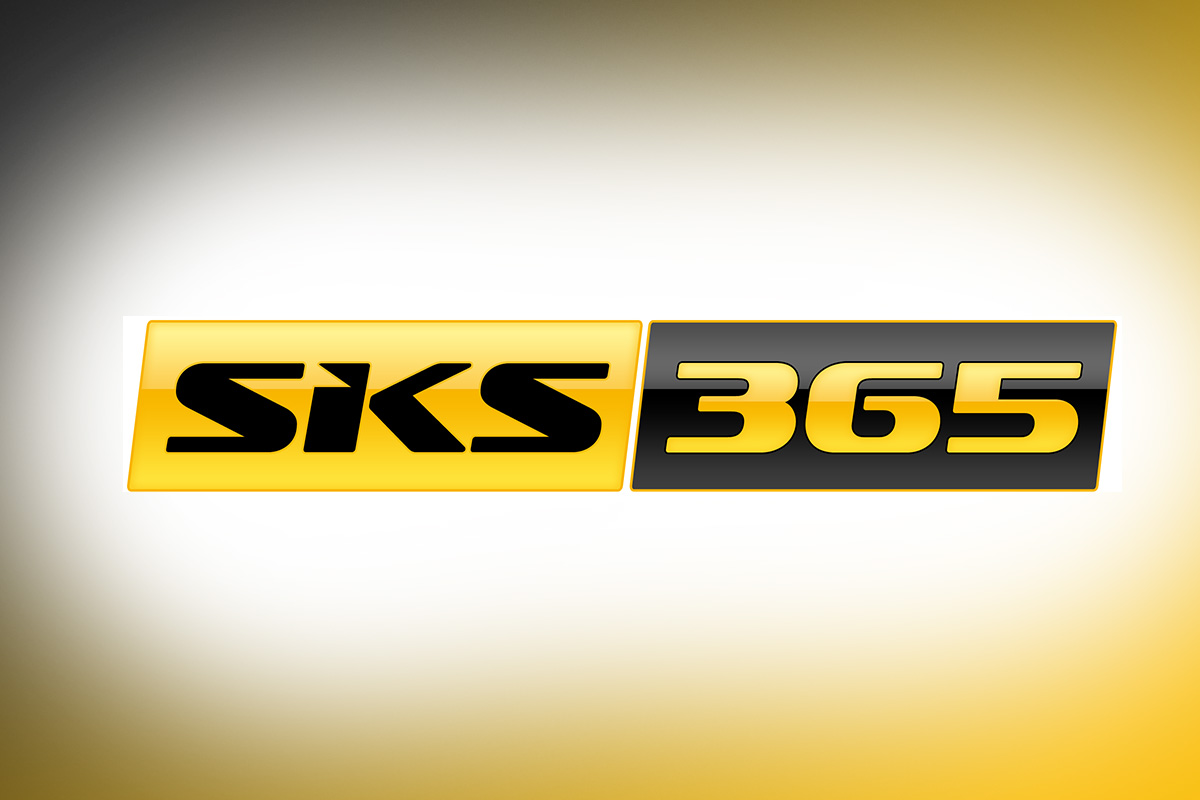 Reading Time:
2
minutes
Lottomatica Group S.p.A. announces that GBO S.p.A., a wholly owned subsidiary of Lottomatica, has signed an agreement for the acquisition of 100% of the share capital of SKS365 Malta Holdings Limited ("SKS365").
SKS365 is a leading omnichannel player in the Italian online and sports betting segments, counting on approximately 600k registered online users, highly recognised brands ("Planetwin365" and "PlanetPay365") and a retail network of approximately 1,000 sports betting shops. SKS365 has a market share1 of 9.6% in iSports and 6.4% in iGaming and is expected to generate an EBITDA of approximately €74 million in FY2023, of which approximately 70% Online and 30% Sports Franchise.
With this acquisition, Lottomatica strengthens its leadership position in Italy with a proforma Online market share of 28.3%1, enriching its brand portfolio and accelerating its growth profile with a highly synergistic transaction. The Group estimates that it will achieve cash cost synergies of €60m2 and revenue synergies of at least €5m by 2026.
The transaction values SKS365 at an Enterprise Value of €639 million, equivalent to an EV/EBITDA FY2023 of 8.7x pre-synergies and 5.2x post-synergies.
The transaction is expected to complete in H1 2024, subject to customary competition and regulatory approvals, and will be financed with a combination of available cash and new debt, for which Lottomatica has already obtained a bridge debt facility of €500 million. Net leverage at closing3 is estimated to be approximately 2.8x pre-synergies and 2.6x post-synergies.
"We are excited to welcome to our Group SKS365, a top performing player in the Italian gaming sector and led by one of the most respected management teams in the industry, under the leadership of Alexander Martin. We add to our portfolio strong and complementary brands, PlanetWin365 and PlanetPay365, and we look forward to working with Alexander and the team, and we are committed to provide all the support needed in the next phase of growth, leveraging the combined capabilities of the enlarged group", said Guglielmo Angelozzi, CEO of Lottomatica Group.
"At SKS365 we are proud to become part of the Lottomatica Group. We could not have found a better partner to continue our vision for SKS365 with the brands PlanetWin365 and PlanetPay365. Many thanks to our shareholders, all employees and partners developing under my leadership a highly successful omnichannel operator with a strong momentum in online sports betting and iGaming that is complementing our strong retail network. I am thankful to continue to lead the SKS365 team and I am looking forward to working closely with Guglielmo Angelozzi and our new colleagues at Lottomatica", said Alexander Martin, CEO of SKS365.
Mediobanca acted as financial advisor to Lottomatica in the transaction.
Finnplay Simultaneously Releases Mobile Apps for Hungarian and Dutch Markets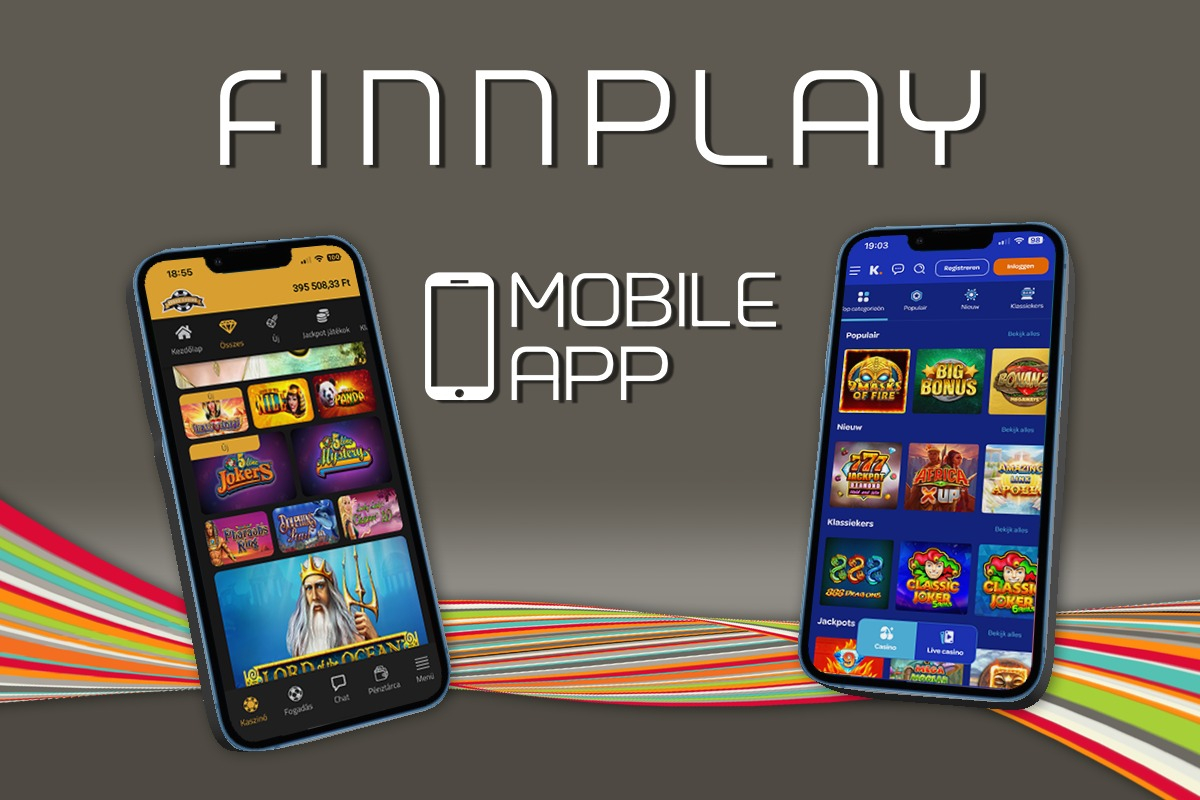 Reading Time:
< 1
minute
Nordic iGaming platform provider Finnplay has simultaneously launched two innovative mobile apps for Kansino.nl and Vegas.hu targeting the Dutch and Hungarian markets respectively.
This formidable achievement is a testament to Finnplay's unrivalled technical proficiency and deep multi-jurisdictional experience. Finnplay's focus on native app development for both Android and iOS platforms ensures that its partners capitalise on the relentless growth in popularity of mobile gaming.
By strategically soft-launching both apps over the summer, Finnplay enabled its partners to quickly leverage the mobile offering's advantages, supporting key business expansion goals.
"These two game-changing launches in Hungary and the Netherlands underline Finnplay's stature as an iGaming powerhouse," the Managing Director for Finnplay, Jaakko Soininen, said. "Our work with Kansino and LVC Diamond demonstrates our ability to operate seamlessly across diverse markets and regulatory landscapes."
"Finnplay's fine work has produced a cutting-edge app that gives us the ideal platform to launch our sportsbook offering," the Online Director for LVC Diamond, Dr Egresits Csaba, said. "It's been a pleasure working closely with Finnplay and we have the utmost confidence in the tech to ensure we continue to grow our business."
"Our mission is providing players with the best experience possible whether they are playing on desktop or mobile," the Product and CX Director for Playnorth, the company behind the Kansino brand, Daphne Xerri, said. "Finnplay has created the perfect app that guarantees a seamless experience across all formats."
Salsa Technology Launches Salsa Safe, a Dedicated Platform for iGaming Regulators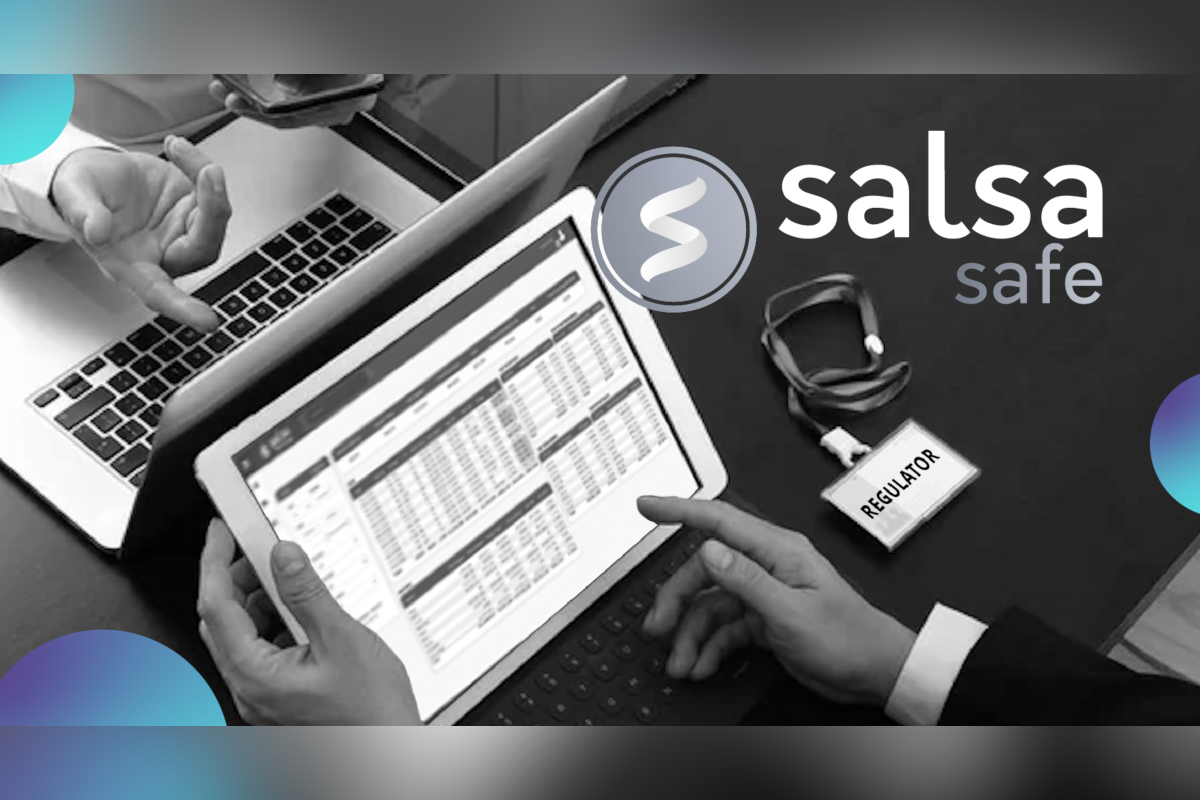 Reading Time:
< 1
minute
Salsa Technology has added another product in its portfolio of solutions for the iGaming sector. This latest addition is a secure system designed to meet the demand of global regulators in the online gambling sector.
Salsa Safe provides regulatory bodies in the sector including Brazilian state lotteries with a comprehensive system. It integrates operator management data and enables effective and transparent monitoring of operations.
In addition to being an important ally of regulators, Salsa Safe provides operators with the tools they need to comply with all regulatory requirements, helping to prevent fraud, protect players and promote responsible gaming.
The platform was specially designed to enhance responsible gaming by monitoring suspicious bets, types of self-exclusions and data control. Salsa Safe automates management reports for financial teams including transaction volume per operator, tax calculation and application of compliance models. It is worth highlighting that the product is fully integrated with PIX, which is the most popular method of the Brazilian payment system.
Salsa Safe offers a unique approach to data management, combining data from multiple sources to provide regulators with a complete view of operations. The platform's intuitive design and advanced reporting capabilities make it easy to monitor operations, detect fraudulent activity and comply with regulations.
"We are excited to introduce Salsa Safe," the Chief Operating Officer for Salsa Technology, Andre Filipe Neves, said. "This comprehensive solution not only provides regulators with necessary tools for monitoring operator activities but also assists operators in meeting the stringent requirements imposed by regulators."
⚡Bitcoin Lightning payments in a major AAA game 🎮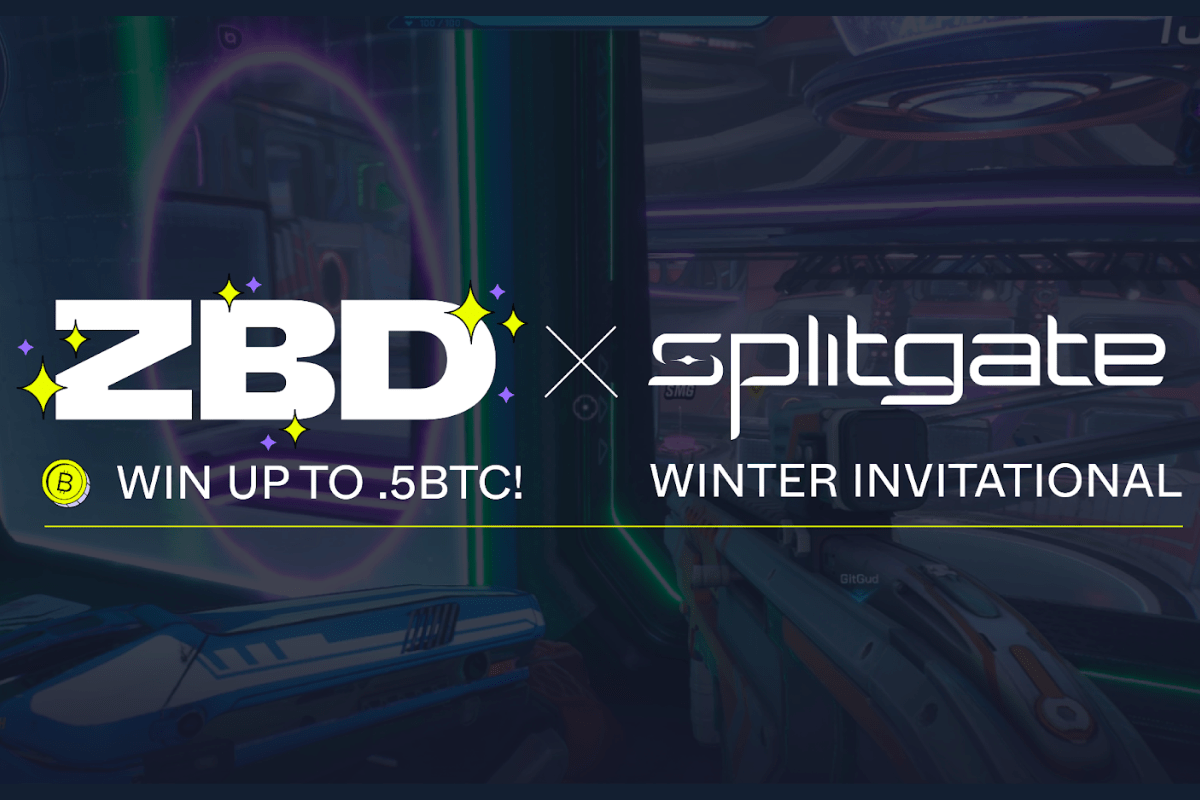 Reading Time:
2
minutes
ZBD – the leading fintech company powering instant Bitcoin payments within the gaming industry – has integrated its payment technology into Splitgate, a Free-to-Play PvP Portal Shooter developed by 1047 Games, further adding to its roster of game integrations. This integration brings real-time rewards to the PC version of the competitive shooter. The ZBD-developed project has been created for mainstream gaming audiences to experience Splitgate in an innovative new way, offering high-value tournament prizes that bring a new competitive edge to Splitgate gameplay.
With a tournament prize pot of 50M sats (0.5 Bitcoin), Splitgate PC gamers from the US and Brazil will be competing for a prize pool equivalent to approximately $18,000 USD at today's market price. ZBD is demonstrating the disruptive potential of its technology in esports and competitive play by providing instant tournament winnings to gamers in the form of sats, which are tiny fragments of Bitcoin (like pennies to the dollar). The 4v4 team deathmatch tournament begins on the 10th December 2023, with a grand final on the 22nd December 2023. A limited beta warm-up will run in the build-up to the tournament from the 2nd of December. Gamers can participate in the tournament by registering in the dedicated ZBD Discord server.
Competitive gamers are often required to wait days, or even weeks to receive prizes. With ZBD and its application of the Bitcoin Lightning Network, winning payments can be paid out instantly. No money is required from gamers to play, although pay-ins are accepted for PvP battles for a share of the Bitcoin prize pot.
The debut project from 1047 Games, Splitgate, has generated more than 18 million downloads across various platforms since it launched in 2019. The multiplayer shooter, featuring innovative player-centric portal mechanics, provides a fresh take on the FPS genre.
Ben Cousens, Chief Strategy Officer at ZBD, commented:
"We're delighted to collaborate with Ian, Nick and the phenomenal team at 1047 Games to redefine the reward system in gaming and give players a revolutionary new way to experience in-game competition. For developers and publishers alike, this integration delivers a proven gamer retention model as evidenced by this partnership, and the additional 100+ games powered by ZBD. With the ZBD-infused version of Splitgate, we've raised the bar for competitive gameplay by seamlessly providing Bitcoin rewards to gamers who demonstrate skill and loyalty."
Ian Proulx, CEO and Co-founder of 1047 Games, added:
"With Splitgate, we've proudly carved out a reputation for creating highly innovative gameplay experiences. Splitgate continues to have a loyal and engaged player base. We're always excited to hear innovative solutions to reward our players, such as what ZBD has done, and the tournament that they plan to hold later this month."
The ZBD wallets of tournament winners will instantly receive sats which can be cashed out, spent, sent to friends or redeemed for gift cards. This is enabled by pioneering technology from ZBD, which has raised almost $50 million since 2019 to build its payments technology on top of the Lightning Network, a layer 2 network for instant Bitcoin transactions.