English Gambling Education Hub Portal goes live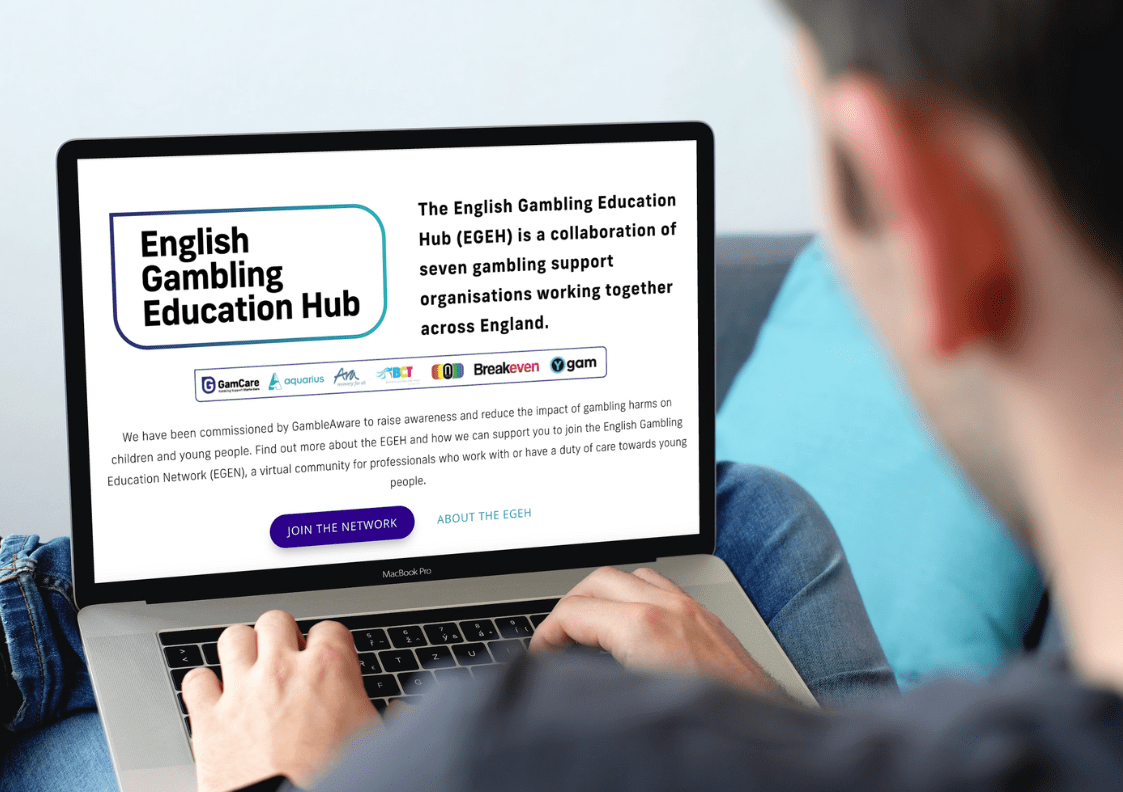 Reading Time:
3
minutes
The EGEH Portal is a new digital resource and network for professionals who work with or have a duty of care towards children and young people.
The EGEH has been commissioned by GambleAware, led by GamCare and Ygam, with regional partners Aquarius, ARA, BCT, Breakeven and NECA.
It aims to provide professionals with evidence-based information, support and resources, enabling them to deliver preventative education on gambling harms to children and young people.
This week marks the launch of the English Gambling Education Hub (EGEH) portal, a new resource which provides clear evidence-based information, support, and education to those working with children and young people.
The EGEH is a collaboration of seven organisations working together across England. The two national partners are GamCare and Ygam. The local partners include Aquarius, ARA, Beacon Counselling Trust, NECA and Breakeven. The programme is also working in collaboration with the Scottish and Welsh Gambling Education Hubs.
Commissioned by GambleAware, the EGEH aims to enhance the capability of Youth Services, Family Services, Formal Education, and other services in England to provide early intervention and prevention regarding gambling harms. The EGEH network will create a virtual community of professionals who work with or have a duty of care towards children and young people.
The Gambling Commission's Young People and Gambling Report for 2022 found that 31 per cent of 11 to 16-year-olds had spent their own money on gambling in the last 12 months. The 2022 study also found that 0.9 per cent of 11 to 16-year-olds, equivalent to around 35,000 children, were classed as problem gamblers in Great Britain
As part of the EGEH portal, schools can apply to achieve the 'Gambling Education Quality Mark'. This free quality mark for schools – provided by Ygam on behalf of the EGEH – is in recognition of a school's commitment to gambling harm prevention through education and consists of them meeting set criterion. The EGEH portal outlines application requirements, how to achieve the 'Gambling Education Mark', and what schools will receive as part of the recognition.
Ygam has also developed a Quality Assurance Support Package (QASP). The QASP is for organisations who deliver (or plan to deliver) training around gambling harms and would like support to gain accreditation. Their training can either be given directly to children and young people, or to professionals working with them. More information on the QASP, what it includes, and how it can help organisations refine best practice can also be found on the EGEH portal.
Additionally, the EGEH is hosting a film competition which invites organisations working with children and young people to create a film that raises awareness of gambling harms. Entries are open to 11 to 25-year-olds from all educational settings, formal and informal. The winner will have their film professionally developed and shared in schools across England, as well as being invited to spend the day on set.
Kyle Riding, Head of Programmes at Ygam, said: "Education plays a vital role in preventing gambling harms. As online gambling is now part of the statutory RSE curriculum in schools, it is vital that youth organisations have a convenient place to access consistent information and informed resources to help them to effectively safeguard their children and young people."
"This collaborative programme is not only an effective way to centralise support for those who need it, but also a great opportunity to build a network of people who all share the same goal to raise awareness and reduce the impact of gambling harms on children and young people across England."
Shirley Tomkins, Programme Manager at GamCare, said: "The English Gambling Education Hub is uniquely placed to understand the true scale of gambling harm emerging across England and how it will vary in each location and for each community. We know professionals need clear, consistent, and non-judgemental information to effectively support young people, who are increasingly encouraged to engage in gambling or gambling-like behaviour online."
"We are continuing to listen to young people and elevating their voices through our events and our engagement with relevant stakeholders across the UK. With the Government currently looking at the future of gambling support, it's important we do not lose sight of the vital role that education will play in protecting the next generation from gambling harms."
Anna Hargrave, Chief Commissioning and Strategy Officer at GambleAware said: "Gambling harm is a serious public health issue which can affect anyone – including children and young people. Early intervention and prevention programmes, such as these education hubs are vital to keeping people safe from gambling harm. Young people are increasingly exposed to gambling through the wider environment, so it is important that practitioners, educators and youth workers have awareness and understanding of the issue and harms that can result from gambling."
To find out more about the film competition or to join the EGEH Network to keep up to date with the latest news, please visit www.egeh.org.
For more information about Ygam and our portfolio of education programmes, please visit www.ygam.org or email [email protected].
Pariplay makes German market debut through ZEAL launch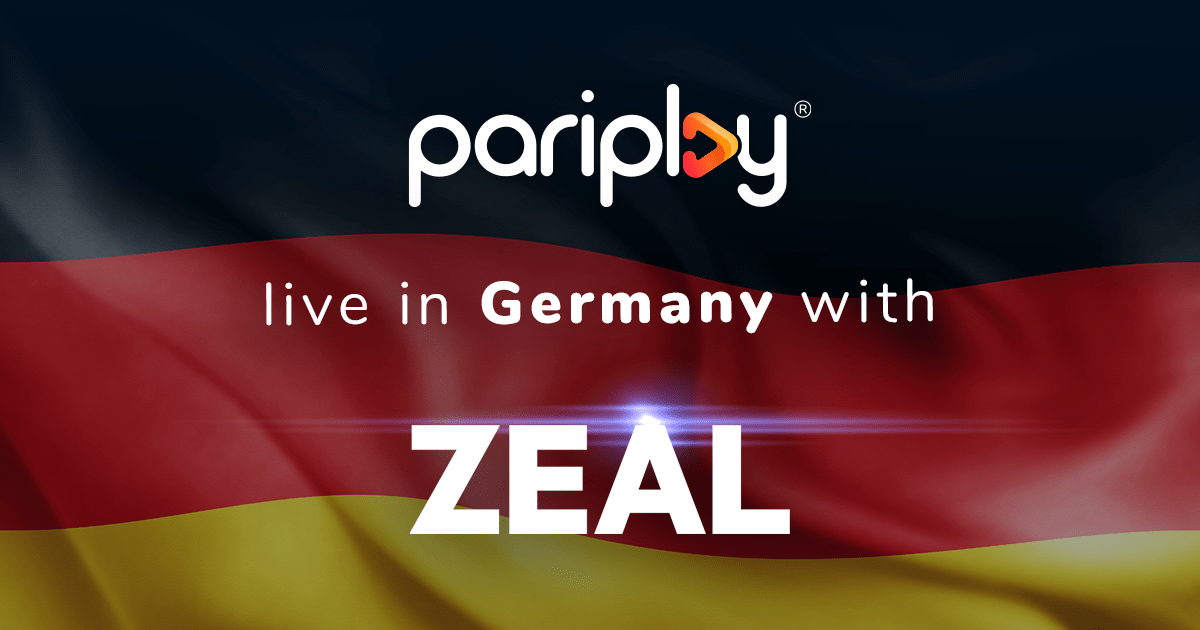 Reading Time:
2
minutes
NeoGames S.A  subsidiary Pariplay® has gone live with Wizard Games content in the regulated market of Germany, through the country's leading online lottery operator ZEAL.
A range of feature-rich and innovative slots from Pariplay®'s in-house studio Wizard Games will be made available to German players through the deal, starting with smash-hit flagship title Dragons of the North.
ZEAL is the leading online provider of state-licensed lottery products that operates through its B2C brands LOTTO24 and Tipp24. The company recently also branched out into virtual scratch cards and arcade-style releases via ZEAL Instant Games. ZEAL is renowned for offering users a seamless and personalised experience, with its original lottery products backed by outstanding customer service.
Further titles from the Wizard Games portfolio will be supplied to the operator in the coming months through Pariplay®'s Fusion®, further expanding the range of entertainment available for players in the potential-rich German market.
Pariplay®'s Fusion® offering consists of over 14,000 games from 120+ suppliers, as well as a comprehensive suite of back-office conversion and retention tools that enhance player value, including Fusion Tournaments, Raffle Rocket and Spin that Wheel.
Through the latest launch with ZEAL, Pariplay® has taken its latest step toward the long-term goal of becoming a leading content supplier worldwide, following a series of important deals to offer content from its Fusion platform.
Enrico Bradamante, Chief Commercial Officer at Pariplay, said: "The German market is one of strategic importance for Pariplay, as we continue to expand in regulated markets globally. ZEAL is one of the country's leading lights and we can't wait to see how Wizard Games content performs with its players."
Julian Tietz, Managing Director, ZEAL Instant Games, said: "We are delighted to have another strong partner at our side in Pariplay®, with whom we can further expand our slots offering and strategically grow our business. Pariplay® is renowned as one of the industry's premier providers and their popular content will help us to further engage with our diverse player base. Through our cooperation, we are proud to be the first operator to bring Wizard Games to the German Market."
Missouri Valley Conference Partners with U.S. Integrity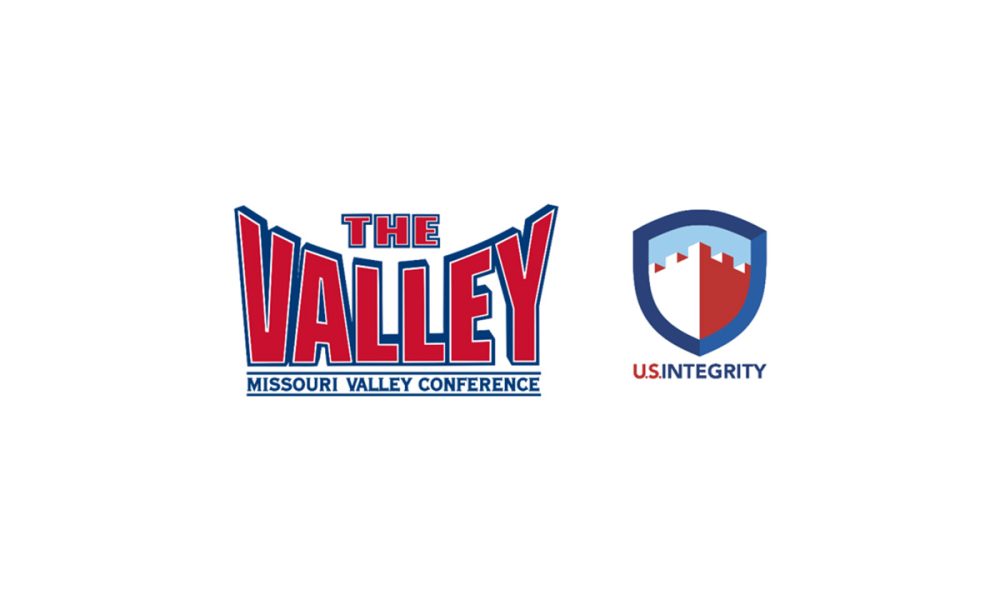 The Missouri Valley Conference and U.S. Integrity announced a partnership that will provide MVC with integrity monitoring software that will play a pivotal role in protecting the integrity of their Conference and each member institution's athletic department.
"The partnership with U.S. Integrity is critical based on the rapidly evolving sports betting landscape. It reflects the commitment of the membership to protect the integrity of all Missouri Valley Conference sports," MVC Deputy Commissioner Jill Redmond said.
USI will provide integrity monitoring services via its proprietary dashboard to The Missouri Valley Conference. USI conducts analysis across dozens of data sets to proactively identify irregular contest-level, officiating & wagering patterns.
"We are thrilled to partner with The Missouri Valley Conference, as they continue their efforts in being proactive in an evolving integrity and sports wagering space. The team here at USI are thrilled to be working with Jill and the team at MVC. The collaboration and cohesive partnership through USI's integrity initiatives will provide the best coverage and real time alerts to the Missouri Valley Conference," Matthew Holt, CEO & co-founder of USI, said.
The Missouri Valley Conference – the nation's second-oldest NCAA Division I conference – continues to be a leader in college athletics and is one of the nation's most progressive conferences, celebrating its 117th season in 2023-24. The Valley brand remains very strong, both regionally and nationally, and the great athletic tradition of the Conference remains a compelling force in recruiting student-athletes and in marketing all the MVC programs. League members have worked together to focus on common goals and objectives, placing a high value on league harmony, while continuing to invest in athletic programs to compete at the highest level.
MGA Games continues to lead the Spanish market with new launch at Onecasino.es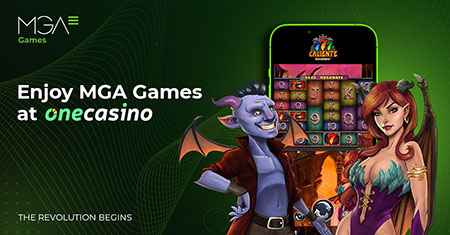 Reading Time:
< 1
minute
The developer of localised slots for global operators, MGA Games, has entered into a new strategic partnership to integrate its premium productions into Oncasino .es. A deal that strengthens its lead in the Spanish online gaming market.
This collaboration allows both companies to further consolidate their position in the industry. It also offers Onecasino .es players a wide collection of successful slots such as Spanish Celebrities, Chiquito and Chiquito 2 Condemor al rescate, and the popular slots La Mina de Oro, Gnomos Mix, Pasapalabra, Popeye, 777 Caliente, La Taberna or El Habanero among many others.
Javier Lanfranchi, Head of Sales at MGA Games, commented on the partnership: "We are certain that One Casino players will love our offer. We have the right formula to build customer loyalty and increase their presence in Spain: the perfect combination of innovation, quality and service.
The alliance with One Casino has also borne fruit at international level with the launch of MGA Games slots on the operator's Dutch platform. The Netherlands is a growing market, in which MGA Games has entered strongly, as announced by the company a few days ago.
"In Spain we have a 99% penetration and a 15% market share, and we are also positioning ourselves as a global supplier of reference" – recalled Lanfranchi.