Understanding the World of Sports Betting Licences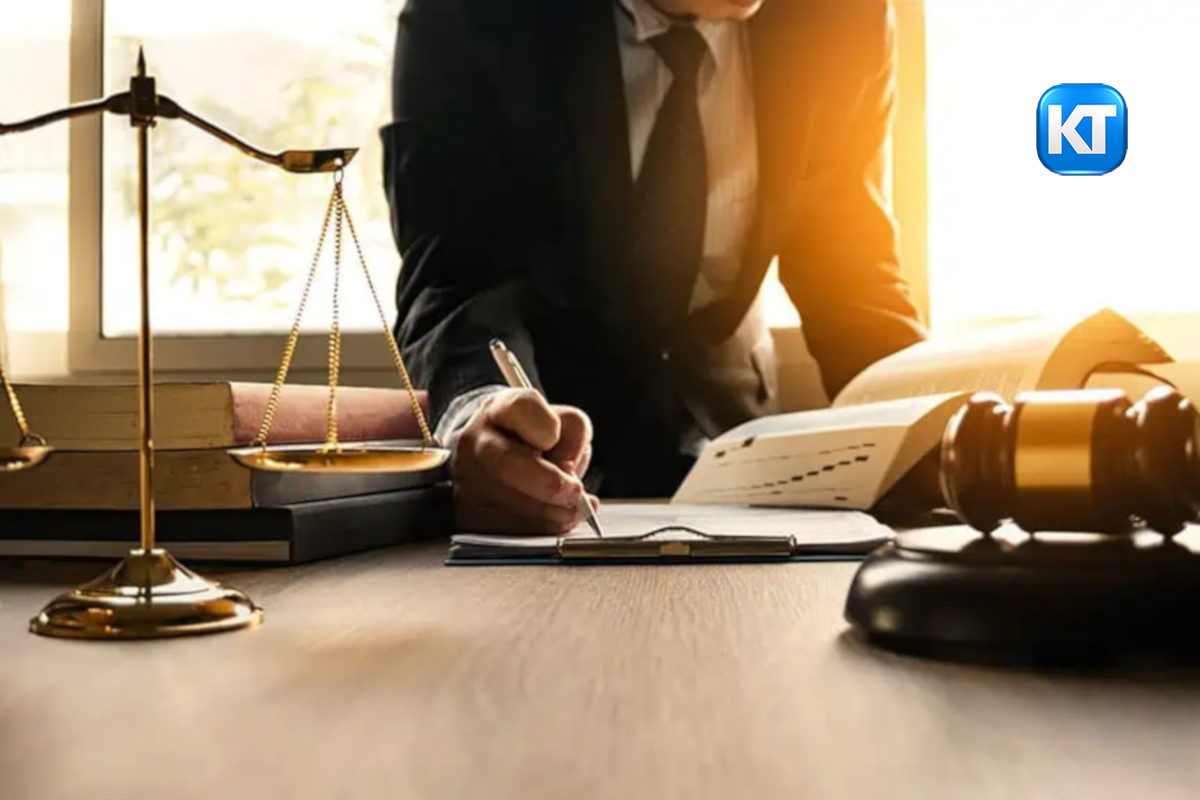 Reading Time:
4
minutes
In the exhilarating world of sports betting, where fortunes can change with the swing of a ball, trust and legitimacy are paramount. This is where the concept of a betting licence comes into play. A betting licence serves as the proverbial badge of honour for sports betting companies, assuring both customers and regulatory authorities of their authenticity and commitment to fair play.
Issued by a gambling committee, a betting licence is a tangible proof of a sportsbook's legitimacy and adherence to stringent regulations. It is more than just a piece of paper; it's a commitment to ethics, integrity and customer protection. In this article, KT Group (https:// kioskterminals .com) delves into the intricacies of betting licences, exploring their significance, history and how they vary on opposite sides of the Atlantic.
Getting to grips with United States sports betting licences
Most states that have opened their doors to sports betting have adopted a hierarchical licensing structure. This framework imposes licensing requirements on sportsbook operators as well as on the companies that offer goods and services to these operators. This dual-tiered approach often includes an 'operator licence' for sportsbook operators along with either a 'supplier licence' or a 'vendor registration' for the companies in the sports betting ecosystem.
The reach of these vendor and supplier licensing requirements is extensive, casting a wide net that in some states encompasses virtually any business entity that engages with a licensed sportsbook operator. The extent of this reach is exemplified by the fact that in certain states even law firms and advertising/media agencies providing services to sportsbook operators must obtain licences.
Adding another layer of complexity, some states have divided the vendor and supplier licences into distinct categories: a higher-level 'supplier' (or 'vendor major') licence for providers whose services directly impact sportsbook operations and a lower-level 'vendor registration' licence for those whose services have a less direct impact. Providers navigating these regulations often find themselves grappling with the task of categorising their services and determining the appropriate licence, which can be particularly challenging in the absence of clear-cut guidelines.
To further complicate matters, licensing rules in many states incorporate 'catch-all' provisions, granting regulators the discretion to determine on a case-by-case basis how a specific provider should be licensed. This discretion adds an element of unpredictability, making it essential for businesses to engage with regulatory authorities and legal counsel to navigate the complex terrain of sports betting licences in the United States.
The state of play
An increasing number of states recognise the potential revenue and entertainment value it offers. Some of the early adopters include Delaware and New Jersey, both of which legalised sports betting in 2018. These states paved the way for others to follow suit, showcasing the feasibility and benefits of a regulated sports betting industry.
Building on the foundation laid by the early adopters, several states further expanded their sports betting offerings in 2020 and 2021. Colorado and Montana joined the ranks of legalised sports betting in 2020 followed by Arizona, Connecticut, Louisiana, Nebraska, North Dakota and Virginia in 2021. These states embraced both retail and mobile betting, demonstrating a growing acceptance of sports wagering as a legitimate form of entertainment and a potential source of revenue.
The momentum has continued in 2022 and 2023 as Kansas welcomed online sports betting. Vermont, while having legalised sports betting, is expected to launch online platforms in late-2023 or early-2024. States such as Massachusetts and Ohio also entered the fray, showcasing the industry's dynamic growth.
While some states have firmly established their presence in the sports betting and lottery arena, others are still in the midst of legislative deliberations or have proposed bills in the works. States like Florida, Georgia, Minnesota, Missouri, North Dakota, South Carolina and Texas are actively considering the legalisation of sports betting. These states are evaluating the potential benefits and regulatory frameworks that would best suit their unique circumstances.
On the opposite side, there are states where sports betting remains off the table. States like Alabama, Alaska, California, Hawaii, Idaho and Utah have either opted against legalisation or are yet to fully embrace the industry. While some may cite moral or regulatory concerns, others may be waiting to observe the experiences of their neighbours before making a decision.
With each passing year, the map of sports betting legalisation in the United States continues to evolve, offering a fascinating glimpse into the intersection of entertainment, revenue generation and regulatory complexity.
Europe and beyond
Europe stands as a prominent sports betting player with a tapestry of regulations and licensing authorities. At the forefront of European sports betting regulation is the United Kingdom, a jurisdiction renowned for its robust regulatory framework.
The United Kingdom's gambling laws, including the Gambling Act 2005 and the Gambling Bill 2014, meticulously govern the industry. These laws, which have seen amendments over the years to keep pace with the evolving betting landscape, serve as the backbone of the United Kingdom's gambling regulation.
Enforcing these laws with a vigilant eye is the United Kingdom's Gambling Commission. This regulatory authority is celebrated for its unwavering commitment to strict oversight, making it a trusted name in the world of betting licences. The Gambling Commission ensures that operators adhere to stringent guidelines, promoting a fair and safe betting environment for all participants.
Moreover, the Gambling Commission provides a platform for customer recourse. Individuals with complaints about betting operators can register their grievances with the Gambling Commission that, in turn, can facilitate dispute resolution through alternative dispute resolution providers.
Beyond the shores of the United Kingdom, there is an array of betting jurisdictions, each with its own set of regulations and licensing bodies. Some of the prominent licensing authorities include the Malta Gaming Authority (MGA), the Kahnawake Gaming Commission and Curacao.
It's important to note, however, that these regulatory bodies do not mediate disputes between players and operators, protect deposited funds or provide legal advice. Their primary focus is on establishing a framework that encourages responsible gambling and ensures that operators comply with the rules.
These regulatory bodies play a pivotal role in issuing licences, regulating sports betting companies and overseeing their operations. They share a common goal: ensuring the fairness of games, safeguarding vulnerable individuals and maintaining the industry's integrity.
The Chief Executive Officer for KT Group, Kenneth Larsen, commented on the importance of understanding sports betting licences: "Understanding sports betting is crucial in today's dynamic landscape, where it signifies an appreciation for the intricate web of regulations, economic impact and evolving fan engagement.
"As more regions embrace and regulate sports betting, it becomes essential for individuals, businesses and policymakers to grasp its intricacies. Sports betting transcends mere entertainment, influencing various industries and shaping how we engage with sports. Therefore, comprehending sports betting is not just an option; it's a necessity for navigating this evolving landscape effectively."
Missouri Valley Conference Partners with U.S. Integrity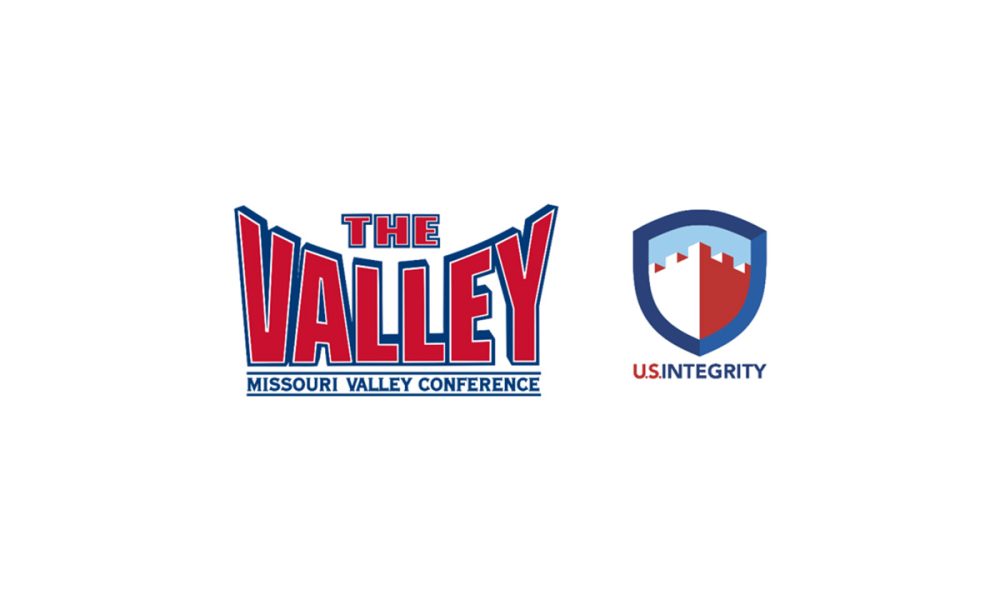 The Missouri Valley Conference and U.S. Integrity announced a partnership that will provide MVC with integrity monitoring software that will play a pivotal role in protecting the integrity of their Conference and each member institution's athletic department.
"The partnership with U.S. Integrity is critical based on the rapidly evolving sports betting landscape. It reflects the commitment of the membership to protect the integrity of all Missouri Valley Conference sports," MVC Deputy Commissioner Jill Redmond said.
USI will provide integrity monitoring services via its proprietary dashboard to The Missouri Valley Conference. USI conducts analysis across dozens of data sets to proactively identify irregular contest-level, officiating & wagering patterns.
"We are thrilled to partner with The Missouri Valley Conference, as they continue their efforts in being proactive in an evolving integrity and sports wagering space. The team here at USI are thrilled to be working with Jill and the team at MVC. The collaboration and cohesive partnership through USI's integrity initiatives will provide the best coverage and real time alerts to the Missouri Valley Conference," Matthew Holt, CEO & co-founder of USI, said.
The Missouri Valley Conference – the nation's second-oldest NCAA Division I conference – continues to be a leader in college athletics and is one of the nation's most progressive conferences, celebrating its 117th season in 2023-24. The Valley brand remains very strong, both regionally and nationally, and the great athletic tradition of the Conference remains a compelling force in recruiting student-athletes and in marketing all the MVC programs. League members have worked together to focus on common goals and objectives, placing a high value on league harmony, while continuing to invest in athletic programs to compete at the highest level.
Aspire Global Facing Pair of Legal Battles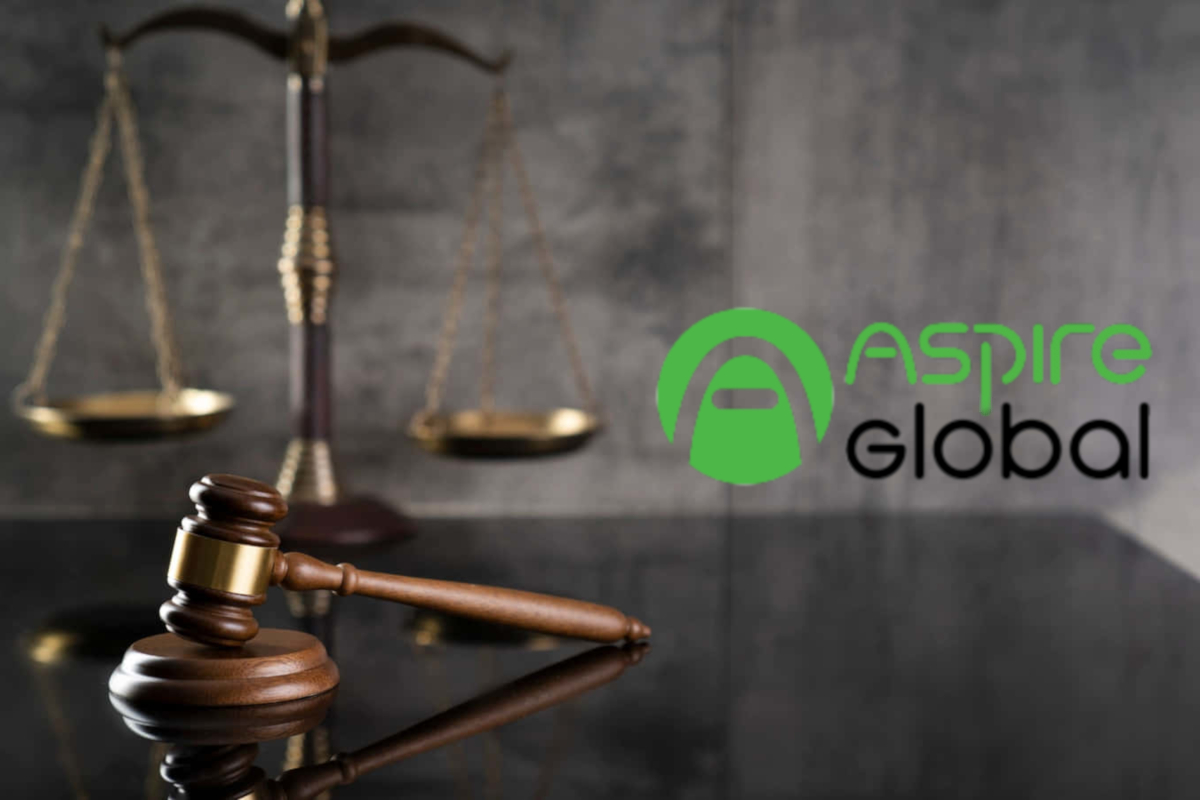 Reading Time:
2
minutes
Prominent online gaming software and platform provider Aspire Global has been named as the defendant in a pair of court cases that could potentially result in it being ordered to pay compensation totaling up to €101 million ($109 million).
In the first complaint, Aspire Global is being sued in the United Kingdom by the founders of sports betting software, solutions and services provider BtoBet, Alessandro Fried and Igor Lestar, for €36 million ($39 million). This pair inked a deal in 2020 to sell their company to the Malta-based defendant in exchange for an upfront payment of some €20 million ($21.6 million) as well as an earn-out consideration tied to future earnings before tax.
However, Fried and Lestar through their Sousa Enterprises Limited and Eltsar Limited entities are alleging Aspire Global, which was last year acquired by NeoGames as part of a deal worth some €402.3 million ($423.5 million), violated the terms of this share purchase agreement by spending too little and not charging enough so as to deliberately decrease revenues and the subsequent earn-out sum.
The complex case with its many intricacies is not expected to go to trial before 2025 but could well result in Aspire Global being ordered to pay more than the €36 million headline figure. The financial implications are even more concerning as the defendant's NeoGames parent is currently in the process of being acquired by Aristocrat in an arrangement valued at north of €1 billion.
In the United States and Aspire Global has also been separately named as the offender in an action brought by Ebet Incorporated, which is the operator of the Karamba, Griffon Casino, Hopa, Generation VIP, Scratch2Cash, Gogawi, Dansk 777 and Bet Target iGaming brands. This Nevada action is seeking some €65 million ($70 million) embracing compensatory damages, punitive fines and other financial penalties to be proven at trial and moreover names AG Communications and other affiliated entities as defendants.
Ebet Incorporated acquired specific business-to-consumer (B2C) assets and associated websites from Aspire Global in 2021 and simultaneously entered into a 'white-label' operator agreement embracing collaborative efforts on the future running of the purchased assets. The plaintiff is claiming the defendants breached these deals by manipulating their books to falsify and overstate active player data and exaggerate the health of the acquired properties.
As if this wasn't bad enough, Aspire Global is furthermore being accused by Ebet Incorporated of violating the terms of the agreements by materially failing to maintain necessary operations in Germany, falsifying records and violating industry regulations. The allegations could potentially shape the future trajectories of these companies as they also run to reputational harm, fraud, breach of contract and other unnamed violations due to be proven during the course of the trial.
Habanero obtains Swedish B2B licence for slots and RNG portfolio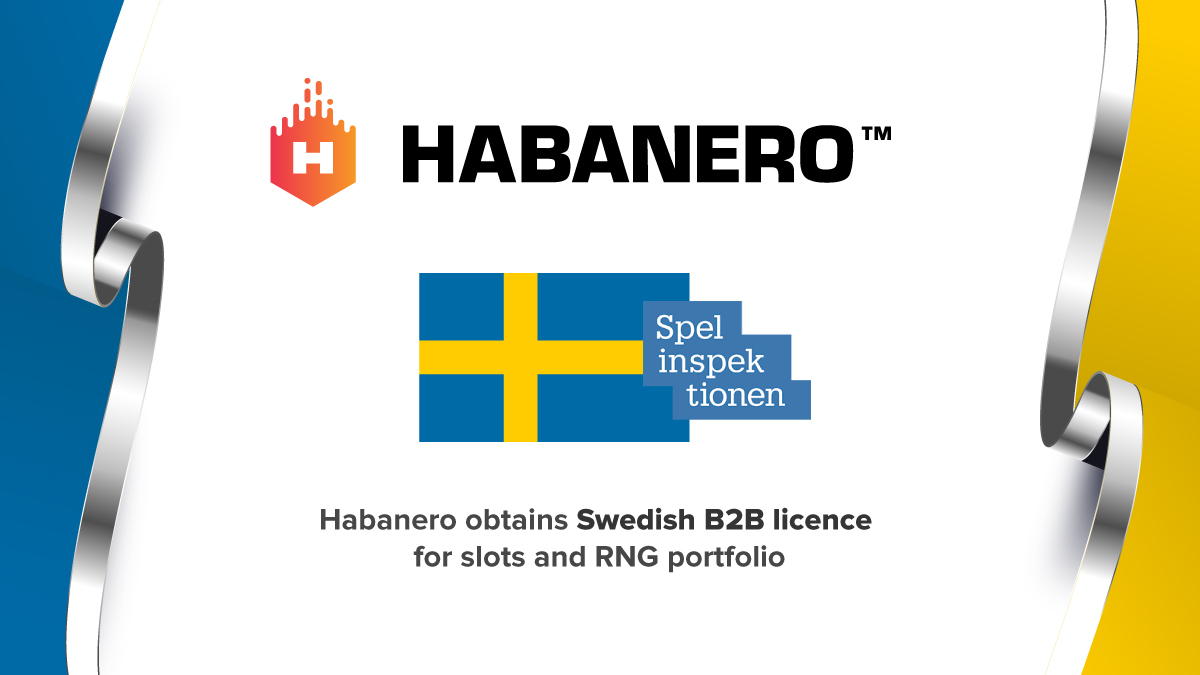 Reading Time:
< 1
minute
Premium slots and table games provider Habanero has been granted a licence from the Swedish Gambling Authority (SGA) in a move which will further boost its presence in Europe.
The supplier is now permitted to provide its entire full catalogue of games to operators in the region, including the likes of perennially popular player-favourites such as Hot Hot Fruit, Mystic Fortune Deluxe and Santa's Village.
Marking the latest milestone for Habanero, it follows the provider's MGA licence award as well as approvals in the likes of Romania, the Argentinian-regulated City and Province of Buenos Aires, and Panama.
Habanero is now live in 22 European markets and has major agreements with tier-one operators such as Entain, Sisal, Sportium and Betway.
Commenting on its latest licence, Arcangelo Lonoce, Head of Business Development at Habanero, said: "Being awarded our Swedish licence is both gratifying and exciting for Habanero as we look to scale up our operations in the market and partner with leading stakeholders to bring the wonderful world of Habanero to even more players than ever before.
"This new licence is a testament to our dedication to our adaptability as well as our commitment to navigating and complying with regulatory landscapes worldwide."