Longlist Revealed For The William Hill Sports Book of the Year 2023 Award – and £30,000 Top Prize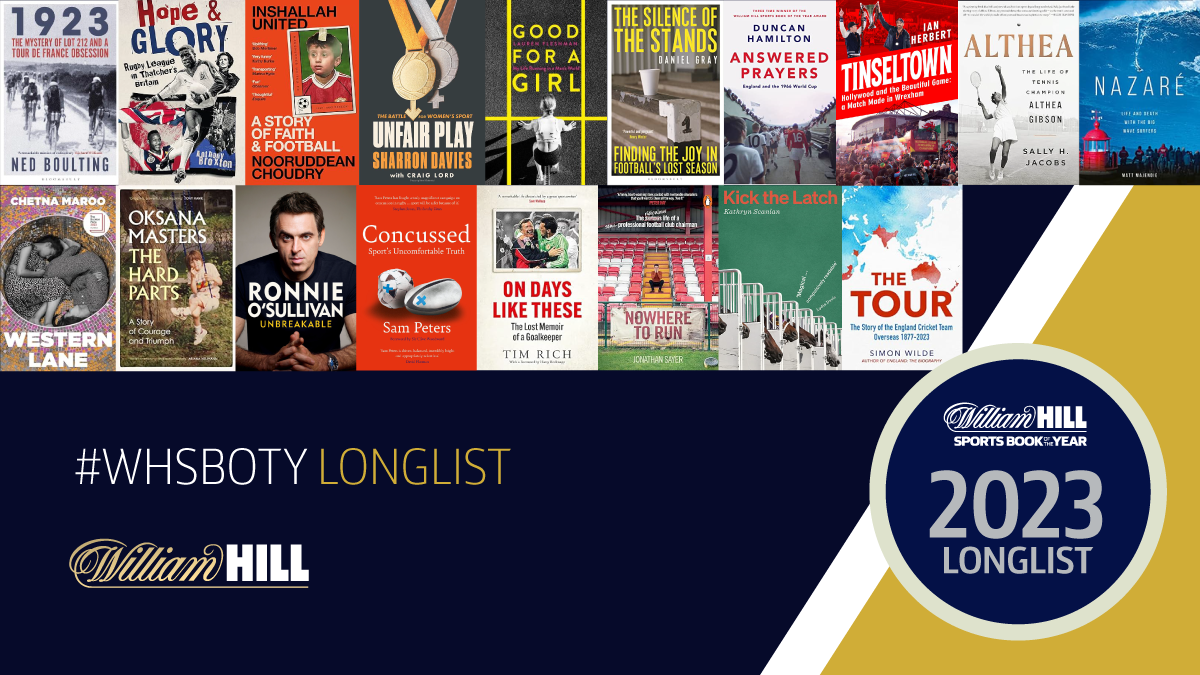 Reading Time:
3
minutes
18 books selected for the longlist including current professional snooker player Ronnie O'Sullivan, and three-time winner Duncan Hamilton 
13 different sports featured including two fiction books
100% growth for longlisted female authors
The longlist for the 35th William Hill Sports Book of the Year Award – the world's most valuable literary sports-writing prize – has been revealed today (Thursday 28th September), featuring a diverse selection of sports from squash and snooker to swimming and surfing.
The 18-book longlist was selected from more than 150 entries following a rigorous judging process from a panel with expertise in both sports and literature including The Athletic's Nancy Froston, sports presenter Matt Williams and William Hill's Neil Foggin.
Books making this year's longlist celebrate a diverse world of sports literature, covering tales and insight from 13 different sports. From gripping memoirs to thrilling narratives and insightful analysis from some of the most compelling sporting stars, the longlisted books have one common thread: a profound passion for sports and sporting literature.
Six female authors make this year's cut, doubling the number from previous years.
Three-time William Hill Sports Book of the Year winner Duncan Hamilton is in the running for this year's Award, alongside arguably one of the greatest snooker players of all time, Ronnie O'Sullivan.
The William Hill Sports Book of the Year 2023 Longlist (alphabetical by author surname):
1923: The Mystery of Lot 212 and a Tour de France Obsession by Ned Boulting
Hope and Glory: Rugby League in Thatcher's Britain by Anthony Broxton
Inshallah United: A Story of Faith and Football by Nooruddean Choudry  
Unfair Play: The Battle for Women's Sport by Sharron Davies with Craig Lord
Good for a Girl: My Life Running in a Man's World by Lauren Fleshman
The Silence of the Stands: Finding the Joy in Football's Lost Season by Daniel Gray
Answered Prayers: England and the 1966 World Cup by Duncan Hamilton
Tinseltown: Hollywood and the Beautiful Game – a Match Made in Wrexham by Ian Herbert
Althea: The Life of Tennis Champion Althea Gibson by Sally H. Jacobs
Nazaré: Life and Death with the Big Wave Surfers by Matt Majendie 
Western Lane by Chetna Maroo
The Hard Parts: A Story of Courage and Triumph by Oksana Masters 
Unbreakable by Ronnie O'Sullivan  
Concussed: Sport's Uncomfortable Truth by Sam Peters
On Days Like These: The Lost Memoir of a Goalkeeper by Tim Rich
Nowhere to Run: The Ridiculous Life of a Semi-Professional Football Club Chairman by Jonathan Sayer
Kick The Latch by Kathryn Scanlan
The Tour: The Story of the England Cricket Team Overseas 1877 – 2023 by Simon Wilde 
Award panellist and renowned sports broadcaster, Matt Williams said: "This year's longlist showcases the diversity of sports and the many ways in which they inspire, entertain, and unite communities.
"We received an unprecedented number of outstanding entries from talented authors this year, including a high volume of contributions from both female authors and international writers. Whittling these down was no small feat, resulting in an historic moment for the Awards as we reveal a list of 18 longlisted books, which encompasses fiction and non-fiction.
"These remarkable titles explore the depths of sportsmanship, triumphs and challenges across the sporting industry including sexism, and the devastating effects that head injuries have on sportspeople. All the longlisted books not only have a great story to tell but their writing captivates the reader and is the best in sporting literature.
"I've thoroughly enjoyed reading so many inspirational books from the most talented of authors and I'm excited to see which of the 18 books comes out on top."
Now in its 35th year, the William Hill Sports Book of the Year Award is dedicated to rewarding excellence in sports-writing and provides authors and publishers a platform to showcase and promote their book. The first William Hill Sports Book of the Year Award took place in 1989, earning it the title of the longest-established competition in the industry.
The shortlist for the William Hill Sports Book of the Year 2023 Award will be unveiled on 26th October, with the winner declared on 30th November 2023 at an official award ceremony at BAFTA 195 Piccadilly, London. The Award has a £30,000 cash prize for the winner and the shortlisted authors will each receive £3,000 and a leather-bound copy of their book.
Finnplay Simultaneously Releases Mobile Apps for Hungarian and Dutch Markets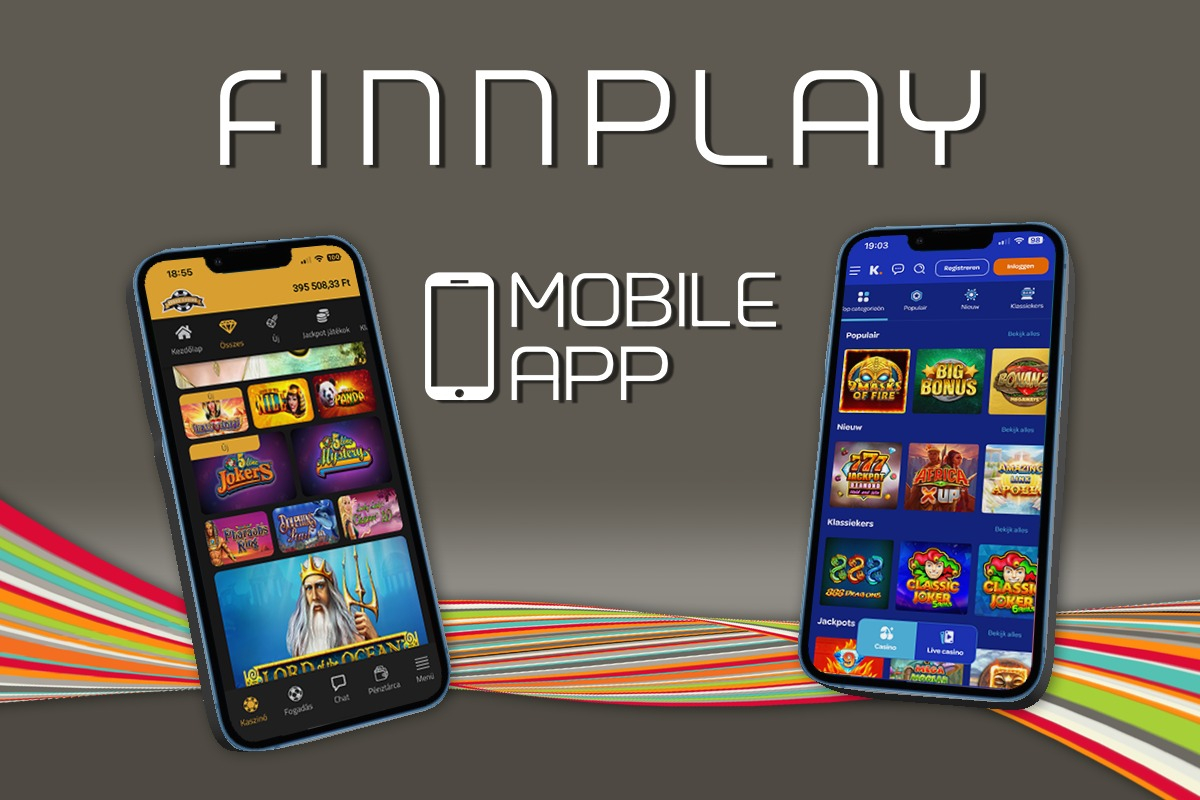 Reading Time:
< 1
minute
Nordic iGaming platform provider Finnplay has simultaneously launched two innovative mobile apps for Kansino.nl and Vegas.hu targeting the Dutch and Hungarian markets respectively.
This formidable achievement is a testament to Finnplay's unrivalled technical proficiency and deep multi-jurisdictional experience. Finnplay's focus on native app development for both Android and iOS platforms ensures that its partners capitalise on the relentless growth in popularity of mobile gaming.
By strategically soft-launching both apps over the summer, Finnplay enabled its partners to quickly leverage the mobile offering's advantages, supporting key business expansion goals.
"These two game-changing launches in Hungary and the Netherlands underline Finnplay's stature as an iGaming powerhouse," the Managing Director for Finnplay, Jaakko Soininen, said. "Our work with Kansino and LVC Diamond demonstrates our ability to operate seamlessly across diverse markets and regulatory landscapes."
"Finnplay's fine work has produced a cutting-edge app that gives us the ideal platform to launch our sportsbook offering," the Online Director for LVC Diamond, Dr Egresits Csaba, said. "It's been a pleasure working closely with Finnplay and we have the utmost confidence in the tech to ensure we continue to grow our business."
"Our mission is providing players with the best experience possible whether they are playing on desktop or mobile," the Product and CX Director for Playnorth, the company behind the Kansino brand, Daphne Xerri, said. "Finnplay has created the perfect app that guarantees a seamless experience across all formats."
Salsa Technology Launches Salsa Safe, a Dedicated Platform for iGaming Regulators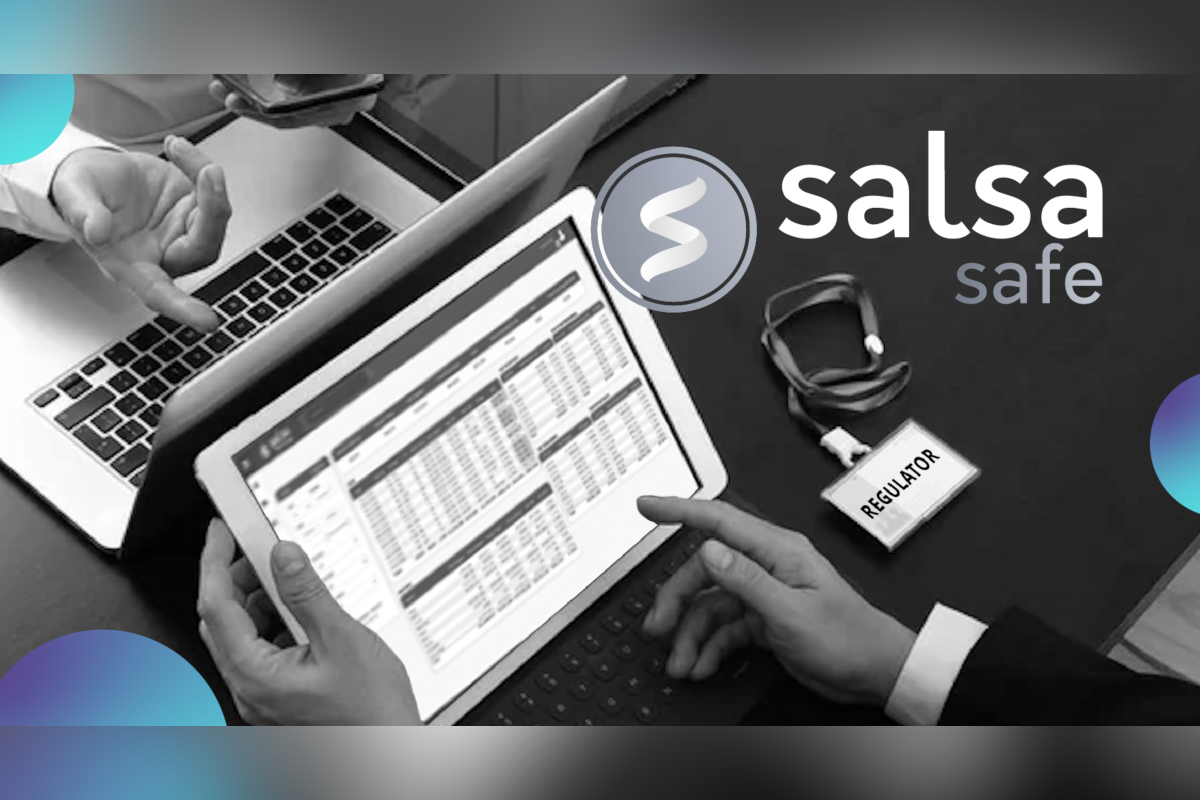 Reading Time:
< 1
minute
Salsa Technology has added another product in its portfolio of solutions for the iGaming sector. This latest addition is a secure system designed to meet the demand of global regulators in the online gambling sector.
Salsa Safe provides regulatory bodies in the sector including Brazilian state lotteries with a comprehensive system. It integrates operator management data and enables effective and transparent monitoring of operations.
In addition to being an important ally of regulators, Salsa Safe provides operators with the tools they need to comply with all regulatory requirements, helping to prevent fraud, protect players and promote responsible gaming.
The platform was specially designed to enhance responsible gaming by monitoring suspicious bets, types of self-exclusions and data control. Salsa Safe automates management reports for financial teams including transaction volume per operator, tax calculation and application of compliance models. It is worth highlighting that the product is fully integrated with PIX, which is the most popular method of the Brazilian payment system.
Salsa Safe offers a unique approach to data management, combining data from multiple sources to provide regulators with a complete view of operations. The platform's intuitive design and advanced reporting capabilities make it easy to monitor operations, detect fraudulent activity and comply with regulations.
"We are excited to introduce Salsa Safe," the Chief Operating Officer for Salsa Technology, Andre Filipe Neves, said. "This comprehensive solution not only provides regulators with necessary tools for monitoring operator activities but also assists operators in meeting the stringent requirements imposed by regulators."
⚡Bitcoin Lightning payments in a major AAA game 🎮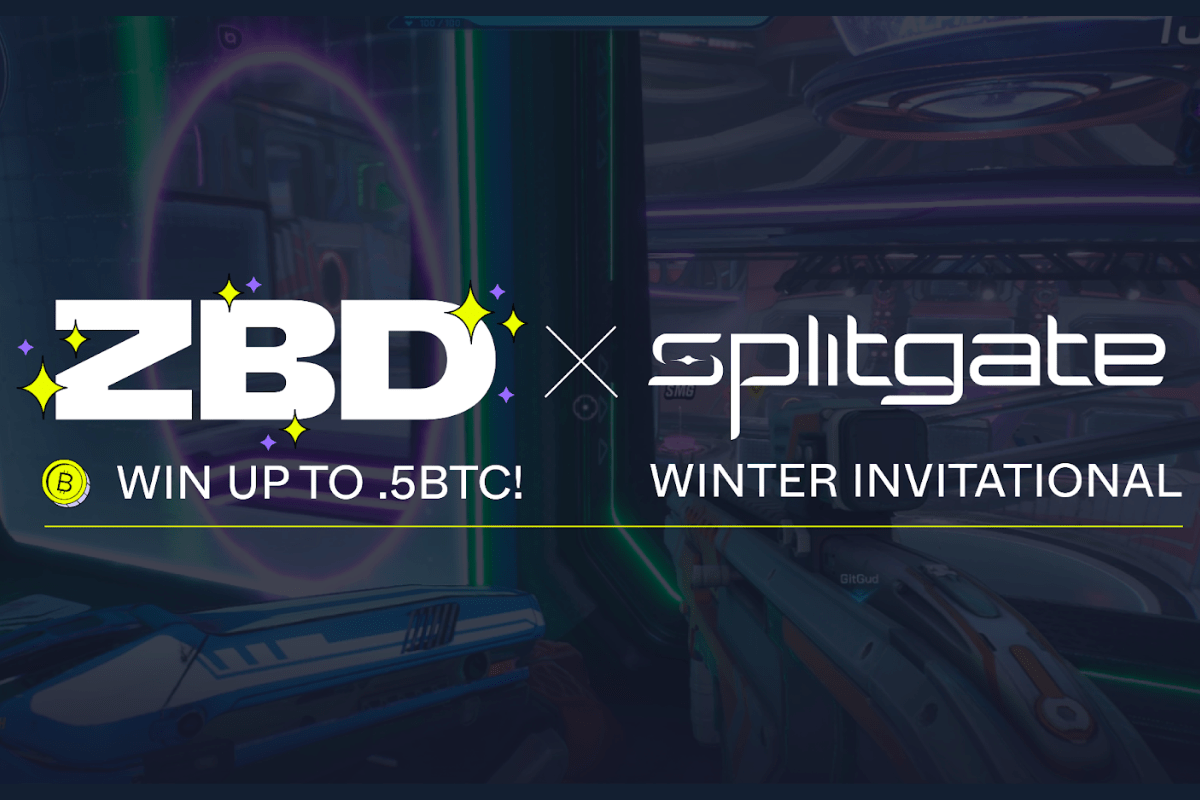 Reading Time:
2
minutes
ZBD – the leading fintech company powering instant Bitcoin payments within the gaming industry – has integrated its payment technology into Splitgate, a Free-to-Play PvP Portal Shooter developed by 1047 Games, further adding to its roster of game integrations. This integration brings real-time rewards to the PC version of the competitive shooter. The ZBD-developed project has been created for mainstream gaming audiences to experience Splitgate in an innovative new way, offering high-value tournament prizes that bring a new competitive edge to Splitgate gameplay.
With a tournament prize pot of 50M sats (0.5 Bitcoin), Splitgate PC gamers from the US and Brazil will be competing for a prize pool equivalent to approximately $18,000 USD at today's market price. ZBD is demonstrating the disruptive potential of its technology in esports and competitive play by providing instant tournament winnings to gamers in the form of sats, which are tiny fragments of Bitcoin (like pennies to the dollar). The 4v4 team deathmatch tournament begins on the 10th December 2023, with a grand final on the 22nd December 2023. A limited beta warm-up will run in the build-up to the tournament from the 2nd of December. Gamers can participate in the tournament by registering in the dedicated ZBD Discord server.
Competitive gamers are often required to wait days, or even weeks to receive prizes. With ZBD and its application of the Bitcoin Lightning Network, winning payments can be paid out instantly. No money is required from gamers to play, although pay-ins are accepted for PvP battles for a share of the Bitcoin prize pot.
The debut project from 1047 Games, Splitgate, has generated more than 18 million downloads across various platforms since it launched in 2019. The multiplayer shooter, featuring innovative player-centric portal mechanics, provides a fresh take on the FPS genre.
Ben Cousens, Chief Strategy Officer at ZBD, commented:
"We're delighted to collaborate with Ian, Nick and the phenomenal team at 1047 Games to redefine the reward system in gaming and give players a revolutionary new way to experience in-game competition. For developers and publishers alike, this integration delivers a proven gamer retention model as evidenced by this partnership, and the additional 100+ games powered by ZBD. With the ZBD-infused version of Splitgate, we've raised the bar for competitive gameplay by seamlessly providing Bitcoin rewards to gamers who demonstrate skill and loyalty."
Ian Proulx, CEO and Co-founder of 1047 Games, added:
"With Splitgate, we've proudly carved out a reputation for creating highly innovative gameplay experiences. Splitgate continues to have a loyal and engaged player base. We're always excited to hear innovative solutions to reward our players, such as what ZBD has done, and the tournament that they plan to hold later this month."
The ZBD wallets of tournament winners will instantly receive sats which can be cashed out, spent, sent to friends or redeemed for gift cards. This is enabled by pioneering technology from ZBD, which has raised almost $50 million since 2019 to build its payments technology on top of the Lightning Network, a layer 2 network for instant Bitcoin transactions.