Teresa Fiore is EPIC's new VP of partnerships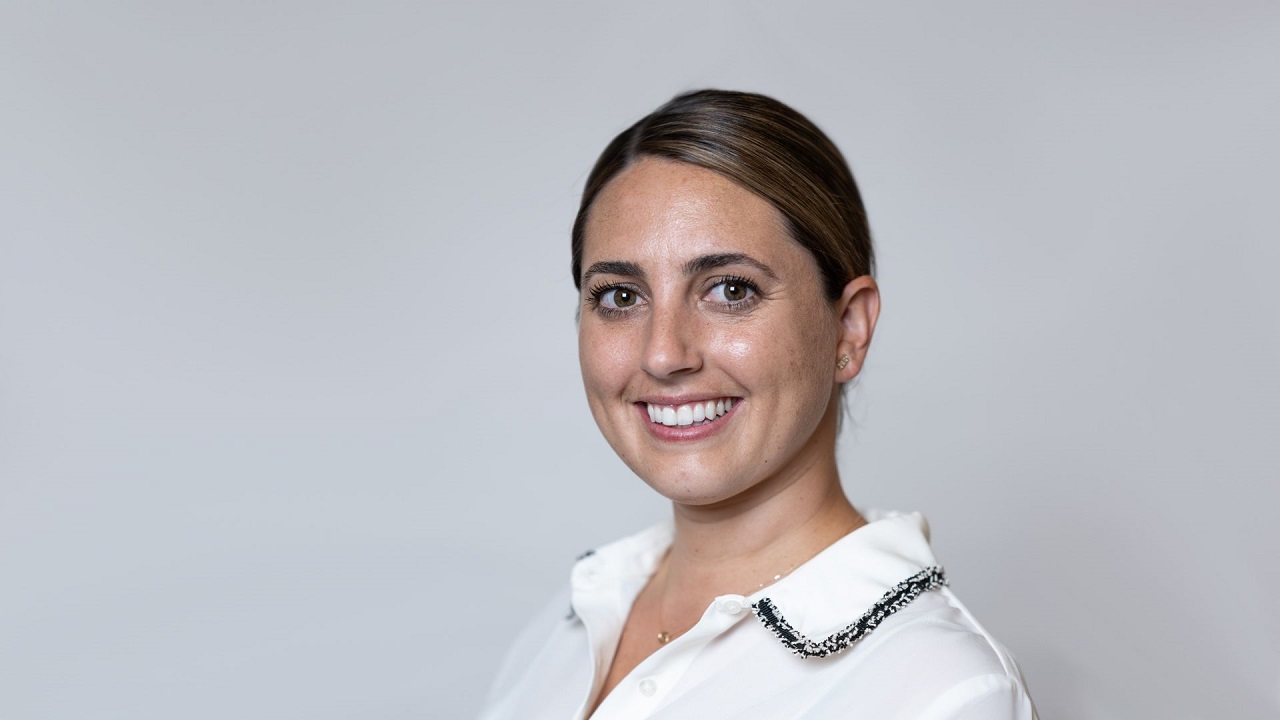 EPIC Risk Management's continued expansion in the US has led to a key appointment, as Teresa Fiore joins the globally-leading gambling harm minimization consultancy as VP of partnerships.
Fiore arrives from PointsBet, where she held the position of responsible gambling and corporate social responsibility manager.
As part of EPIC's senior leadership team, she will be utilizing knowledge within the gambling industry to ensure that EPIC can continue to work directly with key partners and ensure that harm is minimized wherever possible across all forms of wagering.
Widely experienced in EPIC's sector of expertise, Fiore previously represented the Massachusetts Gaming Commission for five years as program manager of research and responsible gaming, where she oversaw state-wide responsible gambling programs for land-based casinos.
"This appointment is a key marker of the expansion that EPIC continues to make within the US," explained CEO Paul Buck.
"We're delighted to bring Teresa's extensive knowledge and vital experience into our organization and value the perspective that she can bring from both a regulatory and industry angle."
Speaking about her arrival at the consultancy, which has worked in 28 different countries during its first decade of activity, Fiore explained:
"I'm very excited to start as the VP of partnerships, overseeing the growth in the US market, which is obviously a huge opportunity for EPIC.
"I have known and think very highly of the EPIC team for a number of years and we're very much aligned in our thinking and approach to safer gambling."
EPIC's client base in the US notably includes leading gambling operators, the NCAA, MLS Players Association and NFLPA's Professional Athletes Foundation, with lived experience of gambling-related harm at the heart of the company's delivery model to educate audiences around the potential risks of problem gambling.
EPIC Risk Management and Entain Foundation U.S. to Educate Major League Soccer Players Association Members on Risks of Gambling Harm
Entain Foundation U.S. and EPIC Risk Management announced a three-year partnership with the Major League Soccer Players Association (MLSPA) to provide gambling awareness educational programs and advisory resources to its members.
EPIC Risk Management and Entain Foundation U.S. are excited to partner with the MLSPA, the exclusive collective bargaining representative for all players in Major League Soccer, to provide customized gambling harm education and awareness programs and advisory resources across a three-year program.
The program will see EPIC deliver gambling harm prevention education and awareness workshops, and provide prevention resources, advisory resources, and content which will be made available to the entire MLSPA membership, all made possible through funding provided by Entain Foundation U.S.
Ben McGregor, director of sports partnerships at EPIC Risk Management, said: "We are looking forward to working with the MLSPA and its membership in delivering this national program to provide crucial education and advice regarding the ever-growing relationship between wagering and professional sports in the US.
"The players, staff and MLS in general have a global reach and will therefore be subject to considerable sports wagering attention around the world. This program is intended to provide MLSPA members with informed understanding to minimize the risk of sporting integrity issues that can arise from gambling activities, as well as utilizing our considerable lived experience from facilitators who have elite sports backgrounds, who can also advise on the effects that gambling-related harm can have on an individual's performance and welfare.
"This is an important new step in our relationship with the Major Leagues in the US and we're delighted to extend upon our existing soccer partnerships around the world by working with the MLSPA, leading players and teams from the MLS."
MLSPA COO Dan Jones said: "This partnership with EPIC Risk Management and Entain Foundation U.S. will enhance our ability to educate and equip our player pool as the presence and inherent risks of sports betting continue to evolve and permeate players' lives. We look forward to working alongside them to ensure players have access to crucial education, resources and support."
Entain Foundation U.S., launched in 2019 by the Entain Global Foundation and the Entain Group, sponsors a variety of information and education programs on problem gambling throughout the US. Its trustees include Martin Lycka, Senior Vice President for American Regulatory Affairs and Responsible Gambling and Trustee of Entain Foundation U.S.; Bill Pascrell, III, Partner at Princeton Public Affairs Group; and Amani Toomer, former New York Giants wide receiver and Super Bowl Champion.
"Given the significant ongoing rise in the popularity of sports betting throughout the country, the importance of educating athletes and the public at large cannot be overstated. We are glad that the funding provided by Entain Foundation U.S. has helped EPIC, a global leader in the delivery of problem gambling education, to have such a huge impact on one of the highest-risk populations," said Lycka.
EPIC Risk Management delivers ground-breaking harm minimization programs, independently accredited training, and class-leading advisory to help individuals and organizations across the sports wagering ecosystem to minimize the risks posed by gambling harm.
NCAA and EPIC Provide Sports Gambling Harm Prevention Education to Over 10,000 Student-Athletes
As sports wagering expands across the US, the NCAA national office has continued to work to protect both the well-being of student-athletes and the integrity of competition. Since the U.S. Supreme Court declared the Professional and Amateur Sports Protection Act unconstitutional in 2018, the NCAA has focused on increasing educational efforts surrounding sports wagering integrity.
As part of the sports wagering educational strategy, the NCAA engaged EPIC Risk Management to provide a comprehensive and customized sports wagering gambling harm prevention program. Since the first full year of the program in 2022, over 10,000 student-athletes and administrators have attended in-person programming offered free to the membership.
The most recent NCAA Social Series welcomed Paul Buck, CEO of EPIC Risk Management, and Trever Wright, associate director of athletics for Cincinnati, to talk about the importance of the program.
"We specialize in the prevention of gambling related harm. For us, working with the college athletes is a really important program because we know that athletes are four times more likely to suffer from gambling related harm than the general population for a number of different reasons," Buck said.
As part of the program, the in-person campus sessions focus on sports wagering awareness, protecting the integrity of competitions, gambling addiction and harm, and student-athlete well-being.
"It's really important that during these educational sessions, we make them aware of what the potential dangers are. We make sure they understand the importance of talking to the support they've got around them and just make sure that this doesn't become a problem that ever affects their current life or their future career, either in the game or elsewhere," Buck said.
With 33 states plus the District of Columbia accepting wagers on athletics competitions and 11 additional jurisdictions either considering or having already legalized sports wagering that is not yet operational, many student-athletes are surrounded by peers who wager on sports.
"What we are really trying to educate with our student-athletes is that there are a lot of things that are permissible for the general public that just aren't for you, and it's the same for the coaches and the administrators. We really try to focus on that aspect while really tying in our psychologists and mental health because one unique aspect of this is that when it (sports wagering) used to be illegal, they (student-athletes) didn't really have any students or peers saying, 'Hey, you cost me $200.' Now with it being legal in the state of Ohio, you could face that within your own class, let alone social media," Wright said.
Mixing gambling addiction education with real life stories from EPIC's presenters, the sessions have been helpful for Cincinnati's student-athletes, according to Wright.
"Our athletes really benefit from real-world experience. Having somebody sit in front of them and speak of gambling addiction, what it looked like, how they went through it, how it affected his life, really was impactful, so much so that we're having them (EPIC) back for another session," Wright said.
If a student-athlete or someone they know does have a problem with sports wagering, Buck said it is important to reach out to somebody about it.
"If you do have a problem, talk. It's one of the most stigmatized and silent addictions that there are, so if somebody is suffering a problem, we need to get the environment and ethos that it's OK for that player or that staff member to come forward and talk about it because the real problems come with this if somebody bottles it up, doesn't talk about it, doesn't feel like they can talk about it and suddenly something happens like a suicide or mental health problems or certainly career over or that sort of thing," he said.
NCAA and EPIC Risk Management Continue Progress in Delivering Ground-breaking Player Protection Program
The National Collegiate Athletics Association (NCAA) and EPIC Risk Management have reported significant progress in delivering their player protection program against gambling harms.
Colleges and universities across the US in all three NCAA divisions are improving student-athletes' awareness of gambling risks and potential harm as sports betting continues to be legalized in more than 30 states.
EPIC Risk Management has provided a customized education and awareness player protection program to student-athletes, coaches, game officials, health care personnel, and support personnel, educating them on the risks associated with gambling and sports wagering integrity.
EPIC Risk Management has been able to conduct 158 face-to-face education sessions across 46 colleges in 22 states across the US, having reached up to 8000 NCAA collegiate athletes and staff.
"We are pleased that this collaboration has reached so many student-athletes. The risks associated with sports wagering are abundant, and the education provided by EPIC Risk Management is invaluable for student-athletes, coaches, administrators and officials. We appreciate the teamwork to help protect the integrity of college sports and the well-being of everyone involved," Stan Wilcox, NCAA executive vice president for regulatory affairs, said.
"Entain Foundation US is proud to support EPIC Risk Management on the face-to-face delivery of problem gambling awareness and player protection workshops to NCAA college-athletes across the country. We are glad that the funding provided by Entain Foundation US has helped EPIC, the global leaders in delivery of problem gambling education, to have such a huge impact on one of the highest-risk populations," Martin Lycka, Entain plc's senior vice president for American regulatory affairs and responsible gambling and trustee of Entain Foundation US, said.
Globally, Entain Foundation has pledged to invest $132 million in responsible gambling initiatives over the next five years, including an investment in the face-to-face element of the NCAA educational program facilitated by EPIC Risk Management.
"We are delighted to be able to work closely with colleges around the nation on this essential education and awareness program. There is a collective responsibility to ensure the minimization of potential gambling harms, and the promotion of player safety. Our collaboration with Entain Foundation US represents a key strategic piece of our prevention pillar, and it is great that so many organizations are recognizing the importance of education and awareness for this potentially high-risk population," John Millington, senior director with EPIC Risk Management, said.