IWG Promotes Jason Lisiecki to Executive Vice-President, Global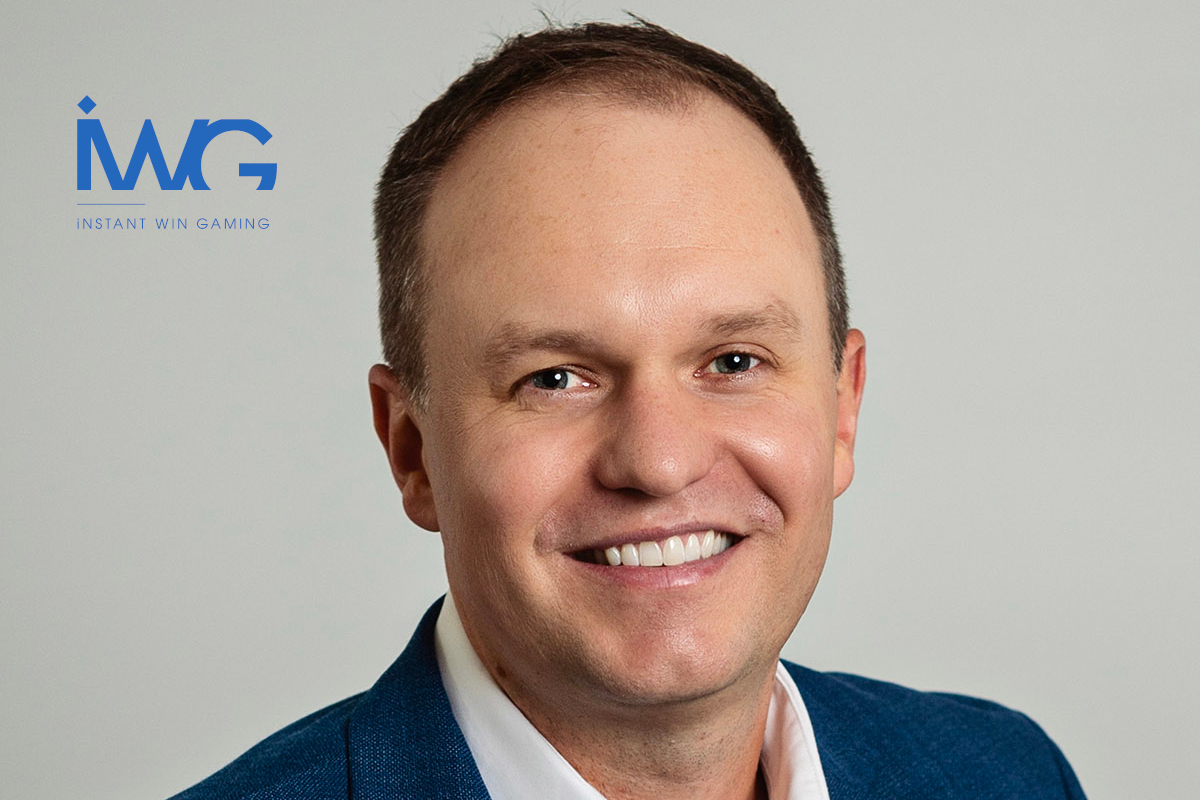 Reading Time:
< 1
minutes
Instant Win Gaming (IWG), a leading supplier of eInstant games to NASPL/WLA-member lotteries, has promoted Jason Lisiecki (pictured) to the newly-created position of Executive Vice-President, Global.
In this role, Lisiecki will bring learnings from his many years of lottery and, particularly, eInstant games to IWG's global customer base, offering guidance on best practices for program excellence and sales growth. Additionally, Lisiecki will continue to oversee the company's partnerships with North American lotteries from a strategic and product management perspective.
Lisiecki joined IWG over five years ago as Vice-President, North America, focusing on the company's lottery accounts and overall content strategy across the region. During this period, he has been instrumental in helping numerous lotteries launch and develop their eInstant programs, working closely with Atlantic Lottery, British Columbia Lottery Corporation, DC Lottery, Georgia Lottery, Kentucky Lottery, Loto-Quebec, Michigan Lottery, New Hampshire Lottery, Ontario Lottery and Gaming, Pennsylvania Lottery and Virginia Lottery.
Prior to IWG, Lisiecki spent eight years with the Michigan Lottery where he was a core member of the team overseeing the startup and launch of its eInstant program, one of the most pioneering in the United States.
"Jason's promotion is thoroughly deserved and I could not be happier to make this announcement," the Chief Executive Officer for IWG, Rhydian Fisher, said. "Jason has been instrumental to the success of IWG and the growth of the eInstant category in North America. I know he will serve as a highly valuable resource to our customers worldwide."
"Of course, I continue to be incredibly bullish about the eInstant category and innovation in the iLottery sales channel," Lisiecki said. "I'm thrilled to step into this new role at IWG and look forward to partnering with all our lottery customers to support their momentum and unlock further opportunities."
Allwyn Announces New Leadership Team to Spearhead Delivery of the National Lottery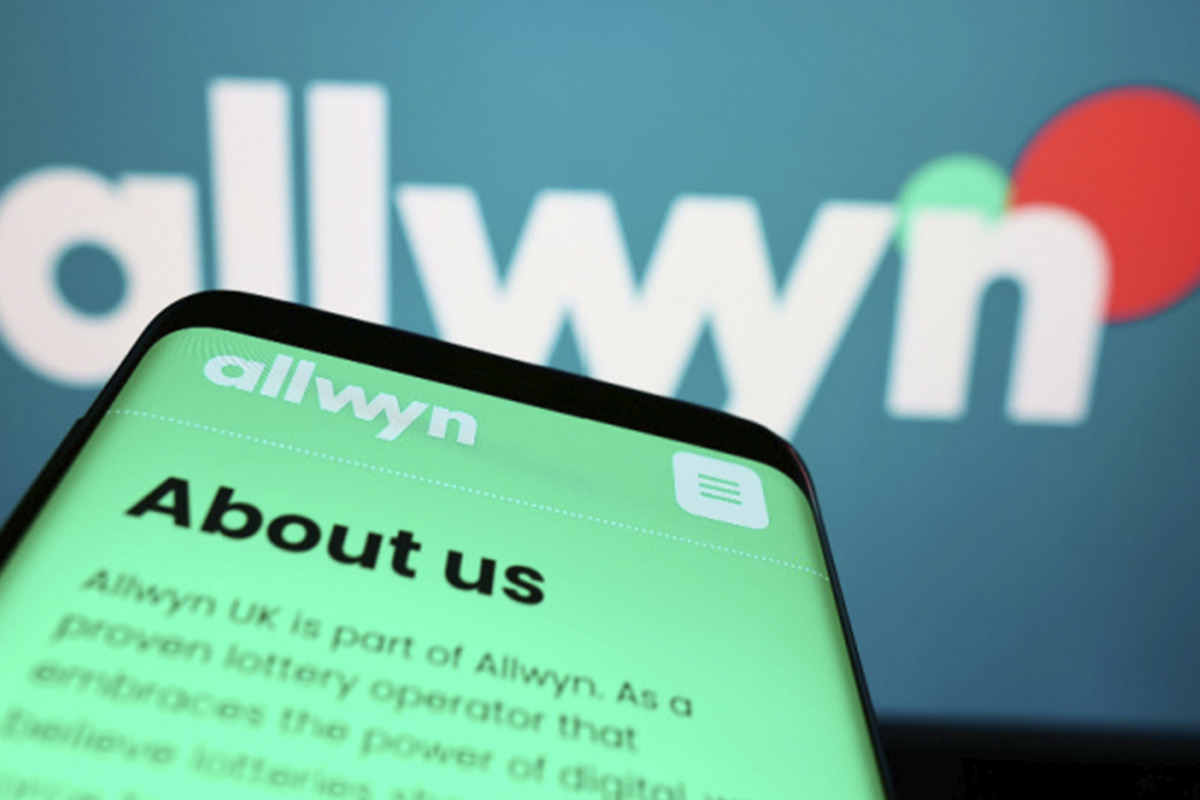 Reading Time:
2
minutes
Allwyn has announced the new leadership team that will oversee the delivery of the Fourth National Lottery Licence, which begins on 1 February 2024, and the transformation of the National Lottery over the next decade.
Robert Chvàtal, Allwyn CEO who will handover the reins of the UK leadership to Andria Vidler in October, said: "This is a talented team with deep experience and a strong personal commitment to delivering the very best for communities across the UK through ever greater returns to Good Causes from The National Lottery. Andria and I look forward to working with them all over the coming years."
From 1 October 2023, the new Allwyn leadership will be:
Chief Executive Officer – Andria Vidler
Chief Assurance and Participant Protection Officer – Gaby Heppner-Logan
Chief Commercial Officer – Lucy Buckley
Interim Chief Data Officer – Martin Novak
Chief Financial Officer – Alan Artz
Chief Operating Officer – Chris Lyman
Chief People Officer – Sam Sheriff
Chief Strategy and Corporate Affairs Officer – Alastair Ruxton
Chief Technology Officer – Mark Smith
General Counsel – Harry Willits
Operations Director – Jenny Blogg
Operations – Transformation Director – Eddie Bennett
Technology – Transformation Director – Paul Lumb
Advisors to 4NL Executive team/3NL leadership representation to support transition and integration:
Camelot and 3NL Co-CEOs – Neil Brocklehurst, Clare Swindell
The leadership team includes new recruits: Andria Vidler, whose appointment was announced in July; Alan Artz, who joined Allwyn in this summer from William Hill; Chris Lyman who will move from his role as CEO of Lotto New Zealand back to the UK to join Allwyn in October; and Mark Smith, currently Group Chief Technology Officer at ITV who joins in November.
Current Camelot co-CEOs, Neil Brocklehurst and Clare Swindell, are supporting the handover to the incoming Allwyn UK CEO Andria Vidler before their departure.
Robert Chvàtal added: "I'd like to express my huge thanks to Clare, Neil and all the Camelot leadership team for their sterling work over many years supporting The National Lottery. The National Lottery makes a huge contribution to communities across the UK through the money it generates for Good Causes. They have a great deal to be proud of. I wish them all the very best for the future."
New Era Optical Technology from Scientific Games Will Enhance Lotto Hessen Retail Experience in Germany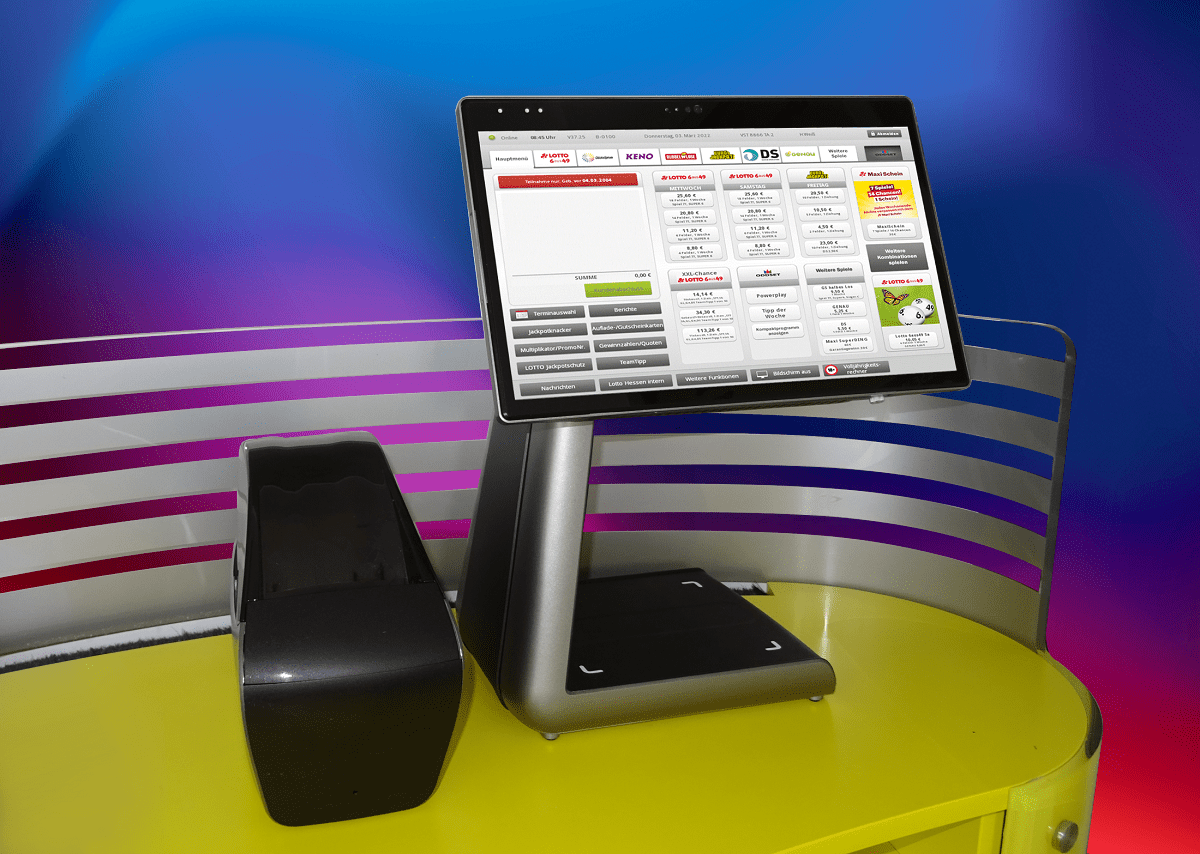 Reading Time:
2
minutes
Company's Advanced Retail Terminals and New Gaming System Support Lotto Hessen's Ongoing Tech Modernization
Scientific Games will bring the company's camera-based lottery retailer technology to Lotto Hessen in Wiesbaden, Germany through a new contract. Moving the lottery retail experience beyond reliability to maximum transactional transparency for both retailers and players, 2,200 of the company's Contour.v terminals will be installed at Lotto Hessen retailers. Lotto Hessen's gaming system is currently being converted to Scientific Games' advanced SYMPHONY system as part of the Lottery's ongoing technology modernization initiatives.
Offering both clerk and player HD screens, contactless player interactions and mobile scanning, the Contour.v terminals represent Scientific Games' new era lottery retailer technology. The Contour.v was innovated by the company as its newest, high-performance terminal to meet evolving market demand in the lottery retail environment.
Martin J. Blach, Managing Director for Lotto Hessen, said, "For 20 years, Lotto Hessen has successfully led with Scientific Games' support to continually offer our retailers and players a modern lottery experience. The camera-based Contour.v terminals are part of our overall plan to continue innovating that experience and responsibly adapting to retail trends and consumer behavior."
Lotto Hessen is one of the first in-market implementations of Contour.v globally. The camera-based terminals feature an open and transparent ticket scan area and HD screens configurable for both clerk and player view. The company's new line of Contour terminals was designed with durability and an unparalleled user experience in mind. A sleek, uni-body eliminates unnecessary parts, making Contour terminals extremely reliable. Unique, advanced optics technology enhances speed of service. The Contour terminals also offer easy processing and a variety of options for ongoing software upgrades.
"The lottery ecosystem is increasingly complex and Scientific Games' global innovation teams continue to respond with advanced retail and digital systems technology that we have become known for in the lottery industry. We have invested in the best camera-based terminal solution for international markets with the Contour.v technology," said Matthias Müller, VP of Sales & Marketing for Scientific Games. "Our modular solutions and third-party integrations, coupled with state-of-the-art technology allow lotteries flexibility without diminishing quality and reliability. The Contour.v terminals signify a new era for Scientific Games with the most advanced optics and pattern recognition software."
In addition to retailer technology, the company provides Lotto Hessen's gaming systems technology, instant game management system and sports betting solution, as well as instant scratch games and the Scientific Games Enhanced Partnership, a technology-driven instant game management program that drives sales performance.
Jumbo Interactive Extends Lottery Agreement with Lotterywest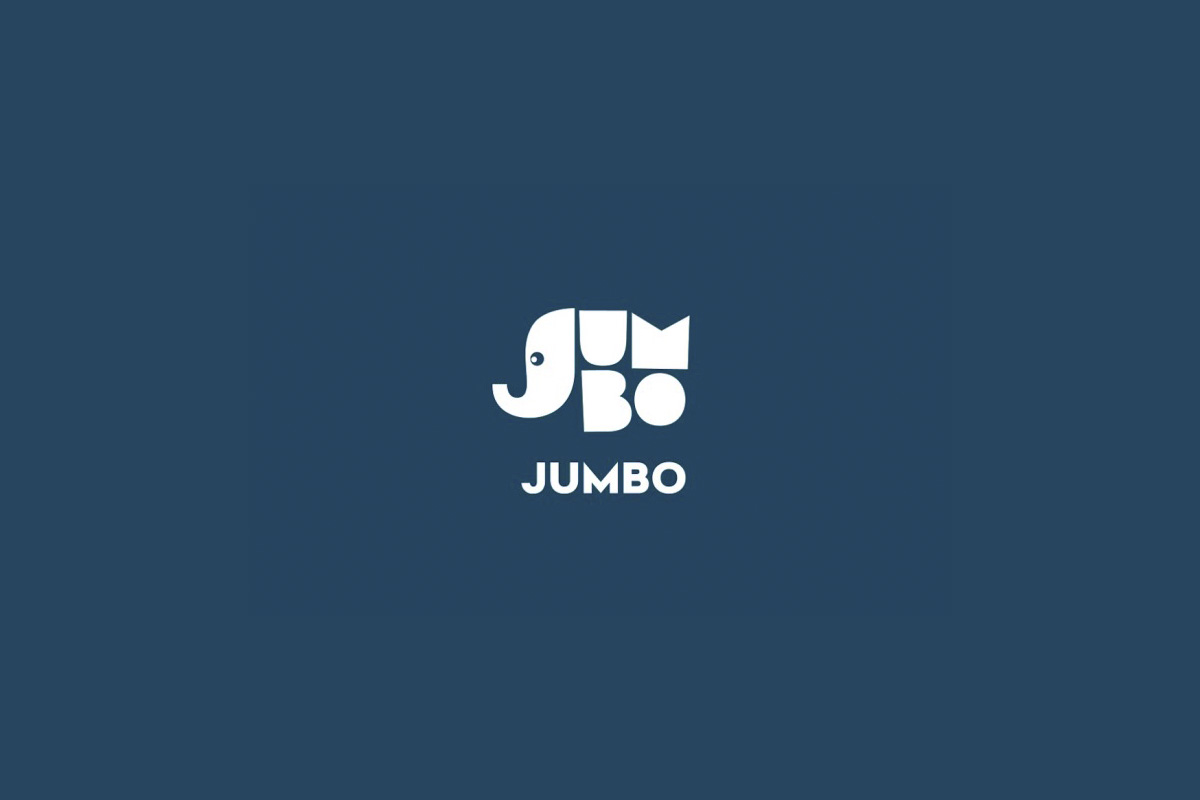 Reading Time:
< 1
minutes
Jumbo Interactive has announced that it has extended its software licence agreement with Western Australia's state-owned entity, Lotterywest. The agreement has been extended for four years.
Jumbo will receive 8% of gross ticket sales up to AU$35m (US$22.3m) and 9% beyond that. The agreement includes provisions for the continuation of a jointly funded marketing programme.
Mike Veverka, CEO of Jumbo Interactive, said: "Annual ticket sales have grown from AU$30m (US$19.14m) in FY2021 to AU$38m (US$24.24m) in FY2023, due to improvements in the software platform and marketing efforts. Our teams have worked extremely well together over the past two and half years and we are very excited about the next phase of our growing partnership."
Ralph Addis, CEO of Lotterywest, said: "The relationship with Jumbo has proved to be a great way to meet the needs of our customers, by combining the respective strengths of Lotterywest and Jumbo. The success we're seeing in customer experience and engagement is a testament to the excellent teamwork and innovation across our teams and a great basis for future development."